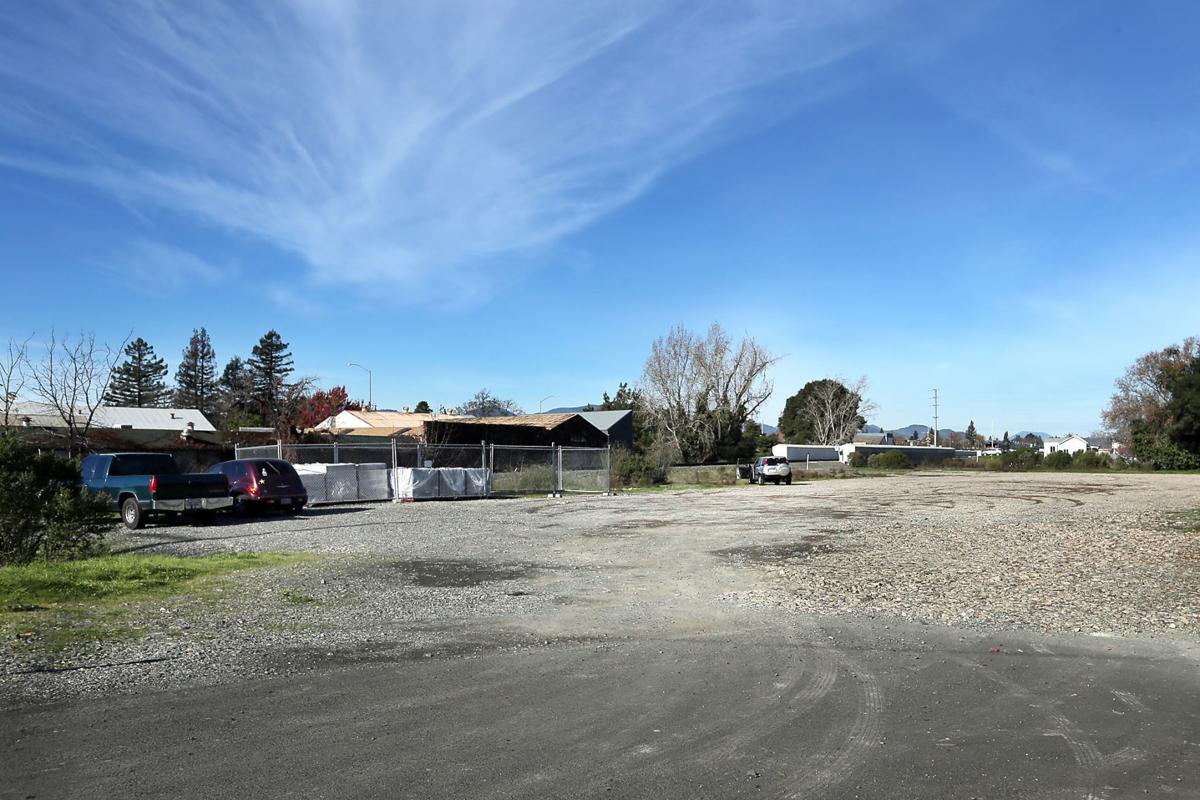 Napa will soon make room for more than several dozen additional drivers to leave their vehicles while they work, shop or sightsee – or head out to sample craft beers or visit the fair.
Work on a parking lot at 750 Third St., located between Soscol Avenue and Napa Valley Expo, can begin after the City Council on Tuesday approved an $852,914 construction bid on the project, which officials have discussed for more than a decade.
The lighted, landscaped facility will include space for 87 vehicles – 78 cars and nine motorcycles – within walking distance to the Napa Valley Expo to the east, the Stone Brewing brewpub, the Napa River and downtown to the west, and the Oxbow District to the north.
Council members chose the low bid from Ghilotti Bros. Inc. of San Rafael, one of five companies to pursue the project, even though its offer still came in above Napa's own estimate of about $732,000 – a figure that itself had been raised from $594,808 amid swelling Bay Area construction costs and the addition of lighting, irrigation and upgraded power lines to the property.
City staff floated the option of cutting costs from the plan and restarting bidding, but all five council members voted to support the existing project to avoid pushing back construction by a year.
A 1.6-acre rectangle just east of the Napa Valley Wine Train line, the gravel-topped property, which Napa acquired in 1975, had been zoned for residential construction but has mostly languished, except for occasional use as overflow parking for the BottleRock music festival and other major downtown events.
Napa in 2017 approved a rezoning to mixed-use status to clear the way for a parking area near Third Street's intersection with Soscol Avenue. Among those expected to use the new facility are visitors at Stone Brewing, the Escondido-based beer maker that last year opened a restaurant and brewery inside the historic Borreo Building – on a site devoid of parking spaces because of its tight fit between Soscol and the Napa River.
Stone's general manager in Napa, Daniel Lowe, predicted the city's project would improve the experience for visitors to the gastropub, although he said awareness of the lack of parking already has led many customers to rely on Uber and Lyft ride-sharing instead.
"Paving the lot will be great; if they light it it'll be easier to see and it'll be more organized than it is right now," he said Wednesday of the brewery-restaurant, which can hold up to 449 people. "Not having parking onsite is the price we pay for being in a special and beautiful building, and we'll keep on paying it."
In addition to nighttime illumination, the Third Street parking lot will be wired to allow for electric vehicle chargers to be installed later, according to senior civil engineer John Ferons. Seventy-one slots will be available to all vehicles, with three set aside for compact cars and four for disabled drivers.
The Third Street lot will become Napa's first new downtown parking facility since it created room for 145 vehicles off West Street, at the site of the Cinedome theater that was razed in 2015.
Future city plans to expand parking capacity include two downtown garages – one near the Cinedome block for more than 350 vehicles, and an automated 228-vehicle structure on Second Street (with 65 spaces open to the public) that will serve a hotel to be built using the shell of the former Franklin Station post office.
Get local news delivered to your inbox!
Subscribe to our Daily Headlines newsletter.