The countywide shelter-at-home order has only just begun, but it seems like no business is immune to coronavirus fallout.
Owners of a range of Napa companies report they have temporarily closed, will close or face steep drops in customers and income.
At the Napa River Inn, General Manager Sarah Brooks said Thursday that only about 10 of her 66 rooms were occupied—mostly by people who are either stuck in Napa or need to stay in a hotel because someone is sick at home.
"Right now we're just housing people who don't have anywhere else to go," said Brooks.
Workers who normally take care of guests have been reallocated to other "winter" kinds of jobs like room maintenance, cleaning and organizing.
The spa at the inn has been closed and staff are repainting and redecorating it. Of course, "they still have to maintain a safe distance" from each other, but so far, most of her staff remain on the job. A few workers that could not remain on site were sent home, with pay, for the next couple weeks.
"It's the right thing to do," said Brooks.
Cathryn Becker, owner of Calamity Jane's Trading Co. of the Napa Valley at 1149 First St., closed her retail shop even before Napa County and the state issued their shelter-at-home orders that directed non-essential businesses to close.
"There's just no one down here and I think it's the safe thing for everybody to do," she said Thursday.
"The quicker we get past all this the better."
Becker said she has some online orders to fulfill. "That's something that can help get through this."
Becker said she's "blessed," to have Mike Ali Musa, owner of Napa's Small World Restaurant, as her landlord. "I'm pretty lucky he understands" the situation "and we're just going to get through it."
She was getting all set for tourist season when the virus began to spread. "I'm fully stocked and ready to go and (when we can reopen) we'll welcome them with open arms.
Becker said several merchants in her part of downtown are already planning on how to draw business back to downtown once they are to reopen, such as locals' nights or other events.
"We're all in this together," said Becker.
Others are not so optimistic.
Darren Turbeville, owner of Toy B Ville in the First Street Napa complex, said Thursday would likely be his last day open in Napa – for good.
The non-essential businesses closure order "is probably the nail in the coffin for me," said Turbeville.
"If I miss Easter — my second biggest holiday — I'm not going to recover," he said. If he can't pay his rent and wages, "I'd rather just close the doors."
"I have no desire to create debt and make my business insolvent," said the toy store owner.
Turbeville said he doesn't agree with the shelter-at-home order. "I think everybody should be allowed the choice to stay home or move about." However, "I have no choice."
Pat Pearson, owner of Pearson's Appliances on Third Street, said as of Wednesday, he planned to stay open as an essential business.
"We're going to try to make do," he said. If his businesses – there are three Pearson's stores total – are forced to close, that would be a terrible impact on his business and 50 employees, Pearson said.
"It would be devastating for sure."
Pearson said his store can certainly help anyone with immediate needs. In fact, "We had a big run on freezers over the weekend." He sold about 25, many times more than a normal weekend.
"I could have sold another 30 more if we had them," said Pearson. "We've had requests all day today."
"I tried to reorder. They're not showing available till mid-April."
People are hunkering down, he explained. "They are trying to stock up and have a place to put frozen food."
Is the non-essential business closure order the right thing to do?
"As a small business owner that's a tough question," Pearson said. "I feel for everybody. I don't know how people are going to survive if they don't have a way to be open. But if it's as big a crisis as they say it is, do we want to prolong it?"
At Archer Hotel Napa, 62 of 72 employees will begin temporary furloughs on Friday, said Michael Collins, general manager. "They are still Archer Hotel employees and we can't wait to welcome them back as soon as possible," he said.
The last Archer hotel guest left on Thursday, Collins said.
Collins said he shares in the optimism of BottleRock, which has been rescheduled for early October.
"We believe that Napa will continue to be a must-see and repeat-visit destination," he said.
"Napa is resilient and wine, food and music lovers will travel again. And Archer Hotel Napa and its incredible team will be ready when they do."
Randy Bowman, co-owner of Napa Valley Wine & Cigar on Silverado Trail, said he plans to stay open as well. He has orders to fill.
In fact, on Thursday morning, there were two customers waiting for him to open at 10 a.m. The day before "there were some people coming in and 'panic buying,'" cigars.
"Smokers, they get a little edgy when they don't have their smokes," said Bowman, who noted that his business doesn't have any employees.
"I feel bad about the food service people," said Bowman. To be closed for two weeks, or more, is a huge hardship. "Can they make it?"
Maui Oregon, office manager at Silver Auto Service, Inc. at 1721 B Action Ave., said his business decided to offer new "no contact" services "to help those that are sheltered in place and may have compromised health."
That includes "no contact" pickup and delivery, where keys are left in the car and no one need worry about spreading any viruses.
So far some customers have asked for such help, including an elderly lady who lives in a retirement community and a woman with children.
Even though people may be driving less in the coming weeks, "they want to know that when they do need to use their vehicles they (are) reliable," he said.
"It's especially wise to be prudent," said Oregon. After all, "We really have no control over anything. All you can do is take care of what's in your hands."
Hillside Christian Church online service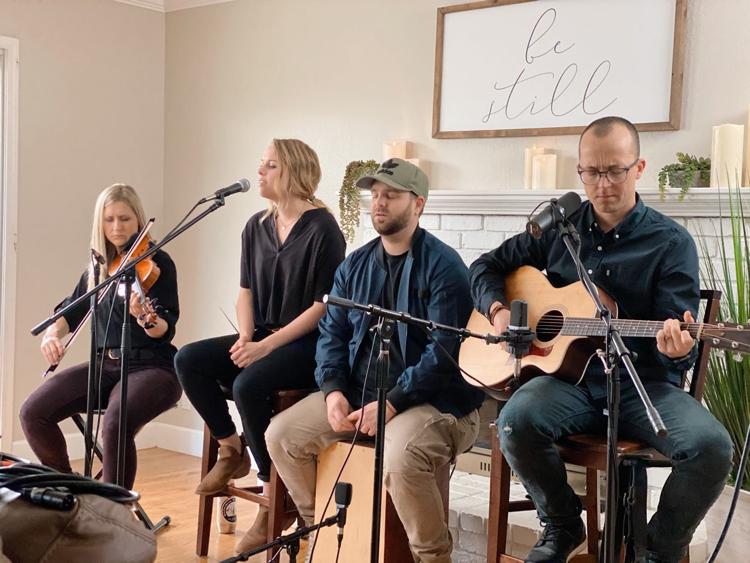 Napa Target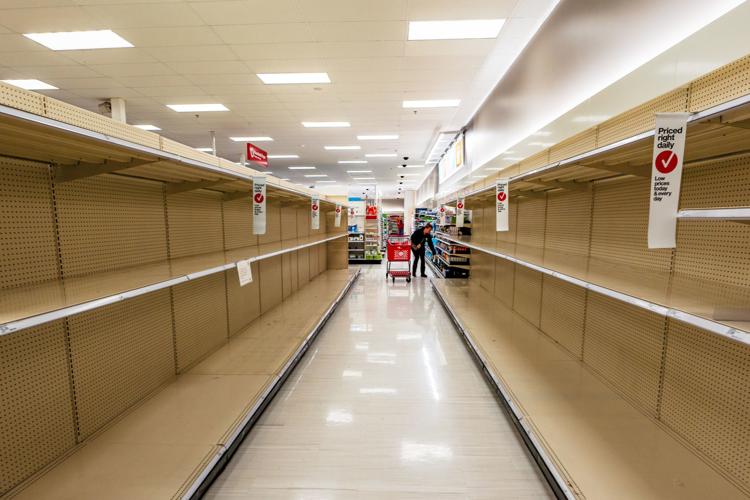 Ciccio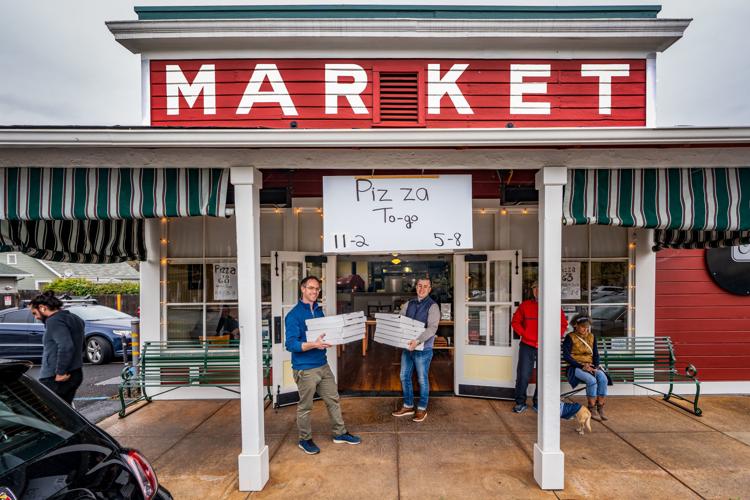 Redd Wood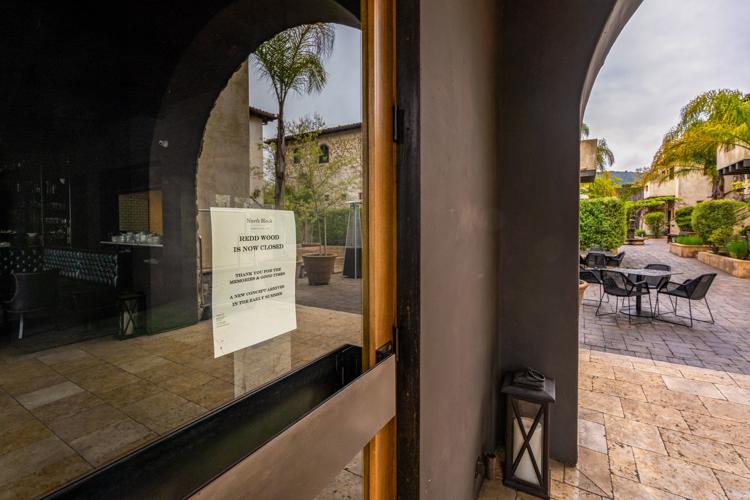 Safeway in St. Helena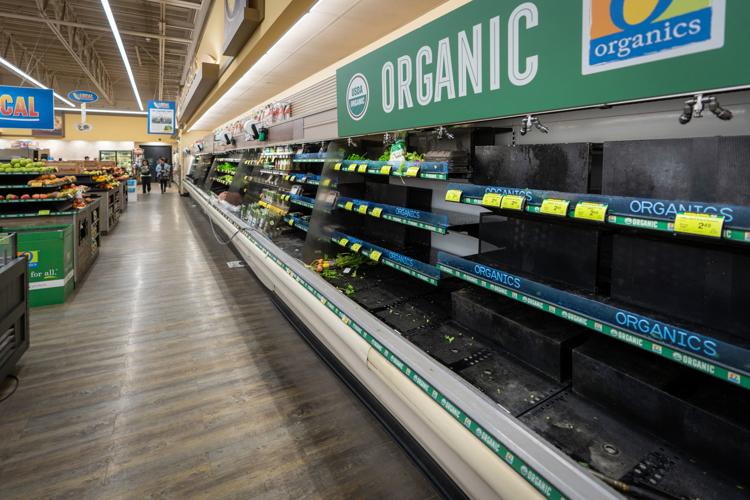 Safeway in St. Helena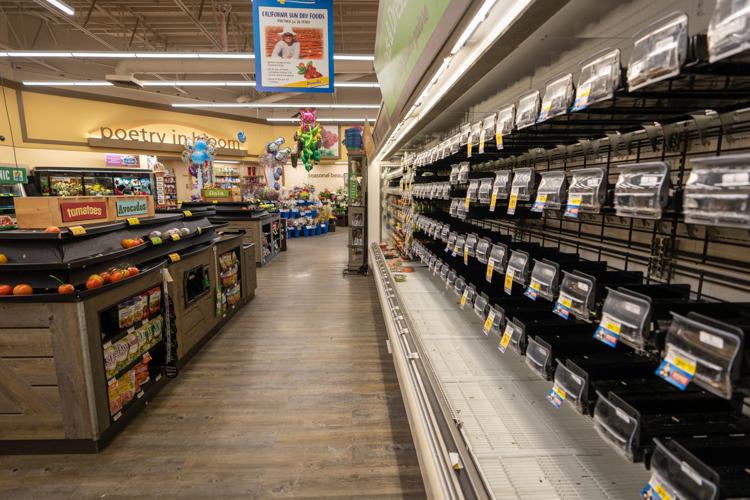 Safeway in St. Helena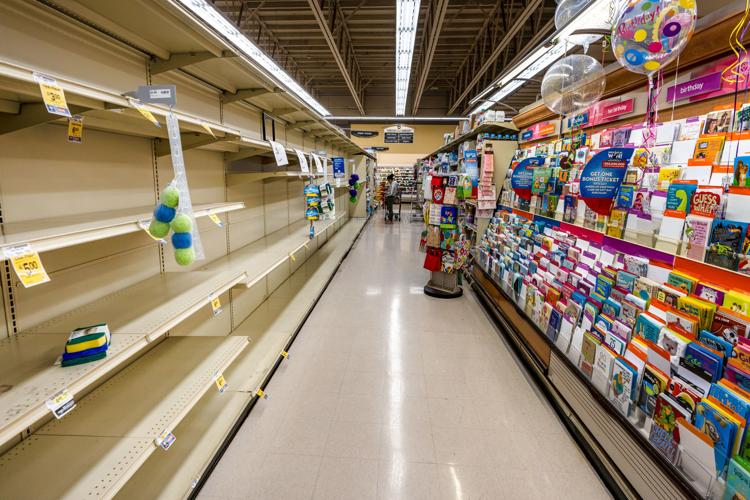 Safeway in St. Helena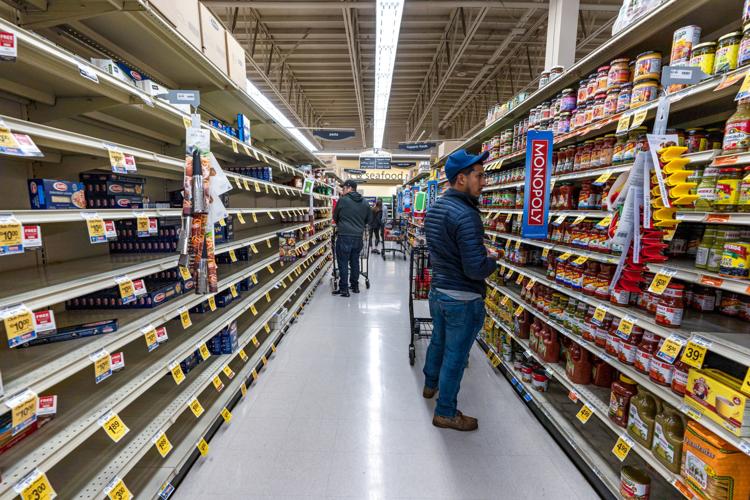 Safeway in St. Helena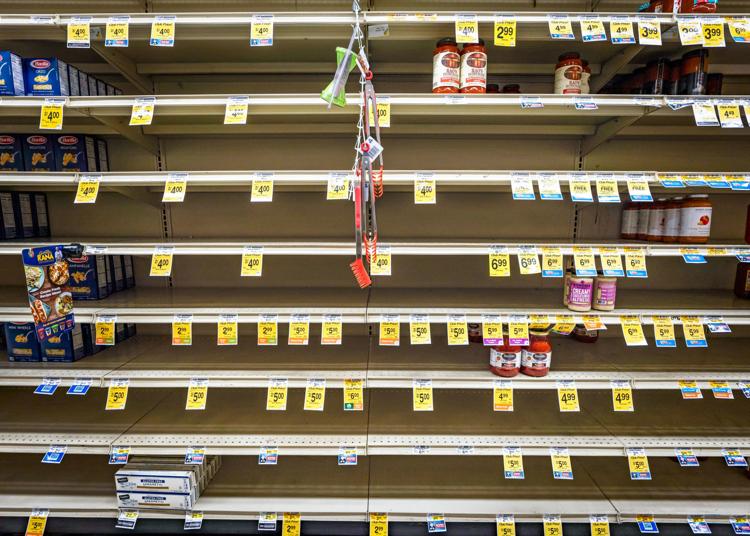 Safeway in St. Helena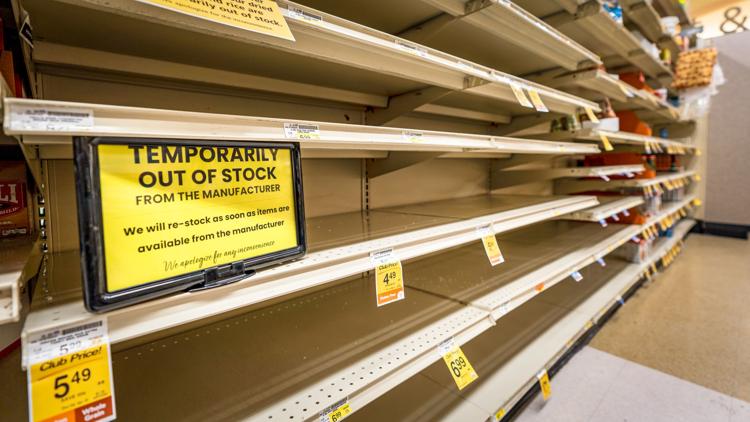 Bread at Target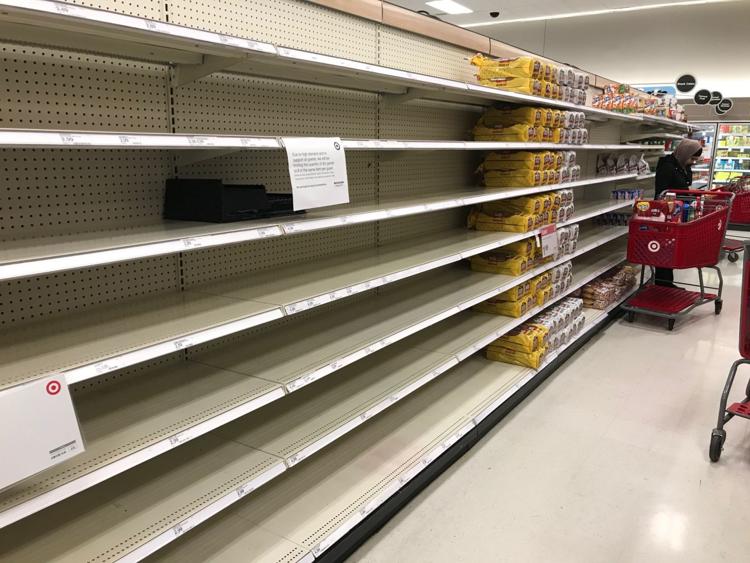 Stocking at Target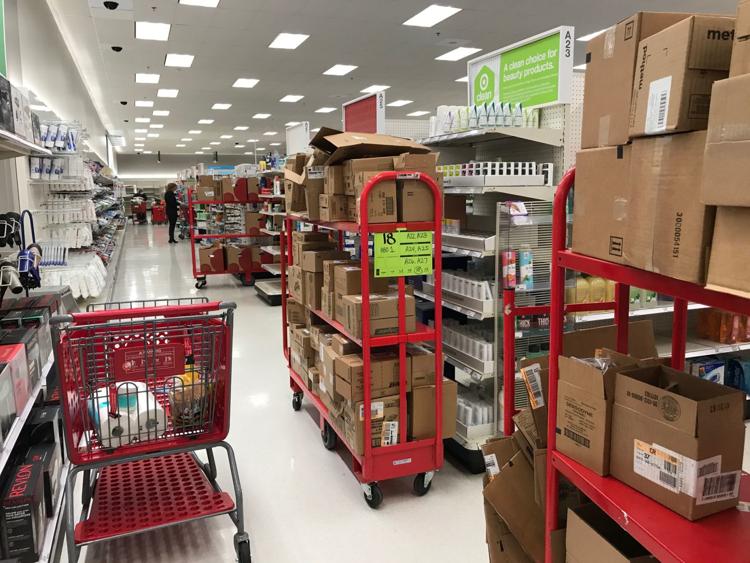 Target purchase limit signs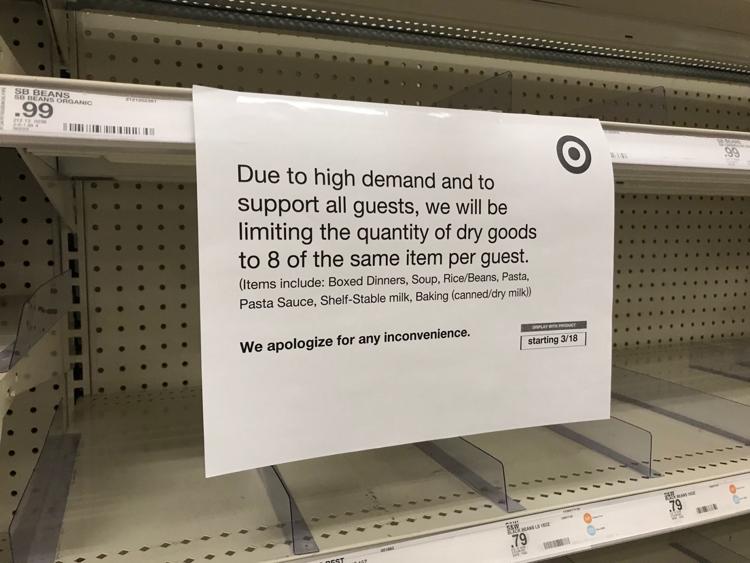 Raley's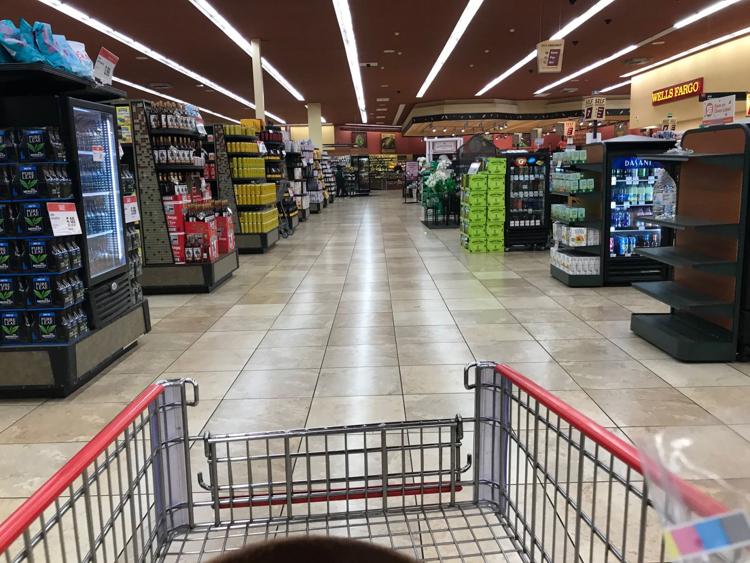 Milk at Raley's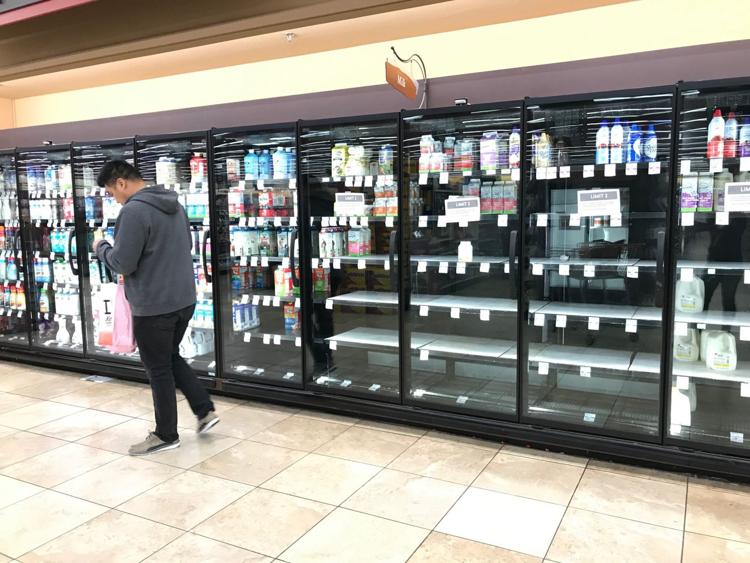 Umpqua bank
Chico's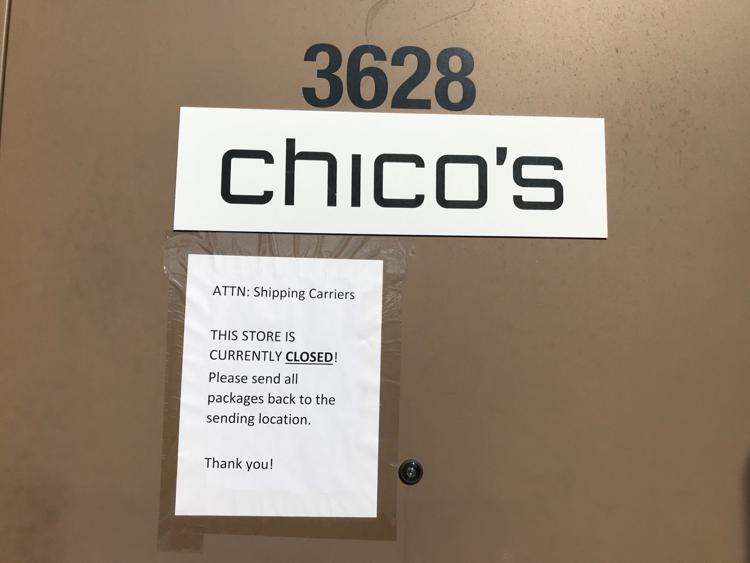 Target toilet paper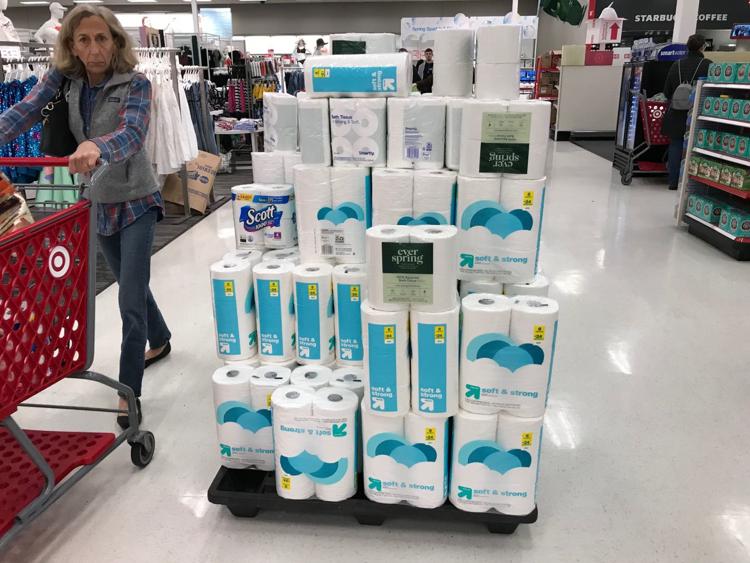 Trader Joe's shoppers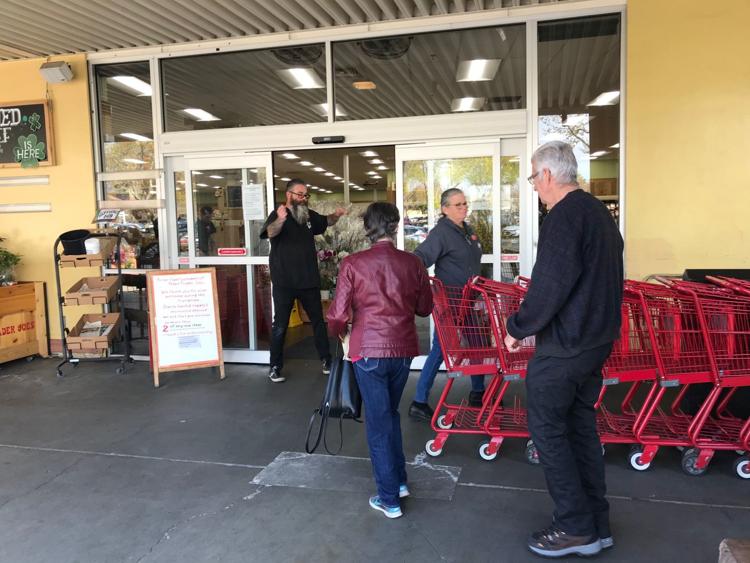 Bel Aire shoppers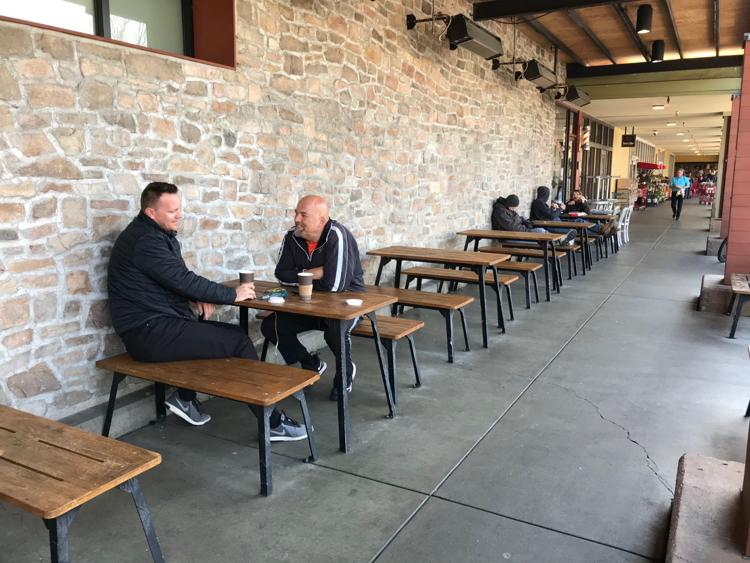 South Napa Target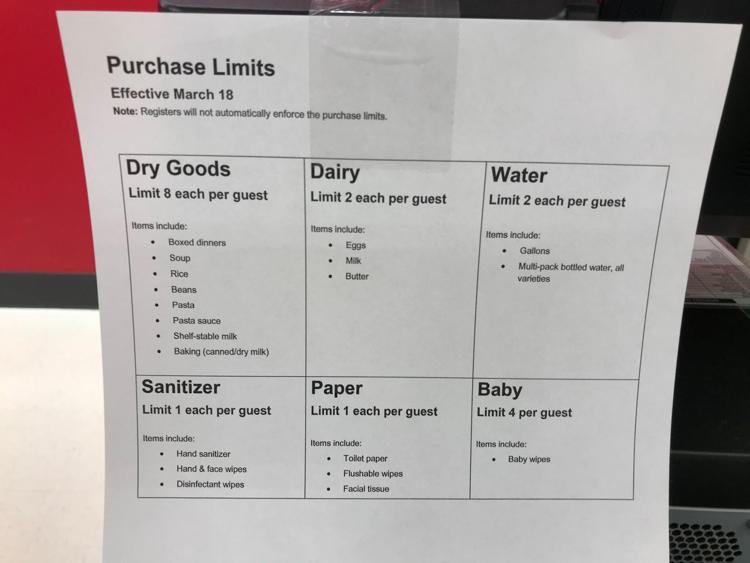 Raley's bread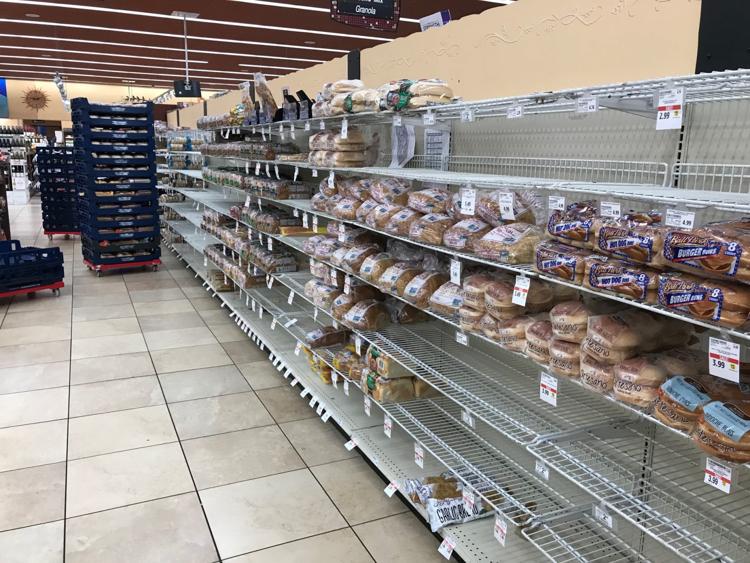 Office Depot
World Market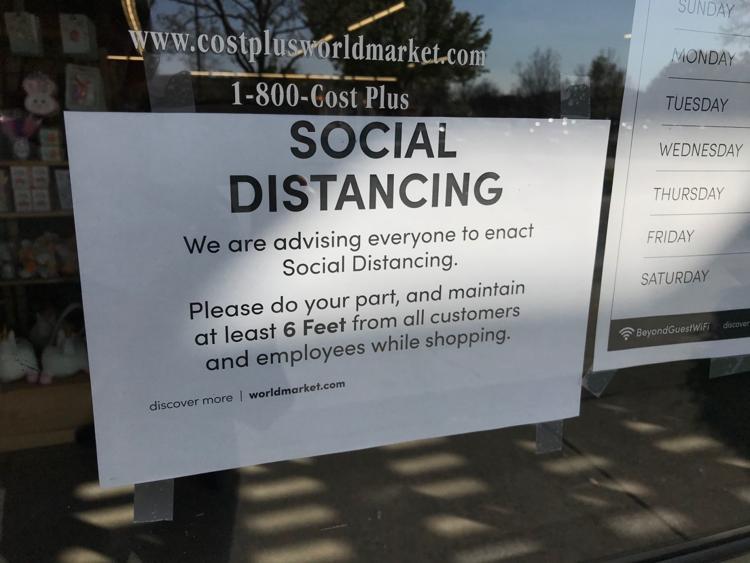 DaVita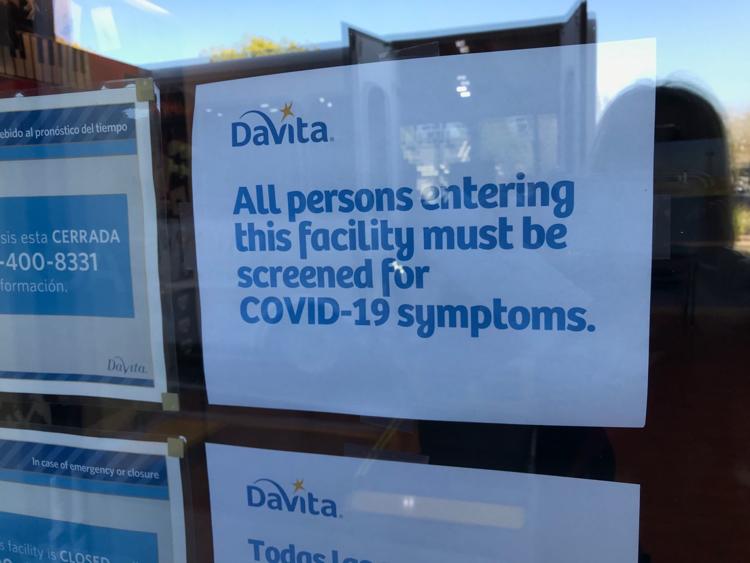 Pet Food Express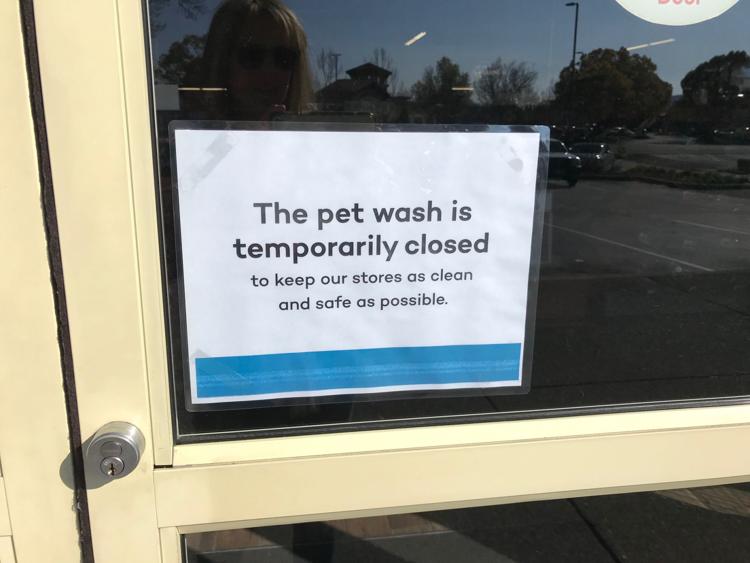 Napa Target shoppers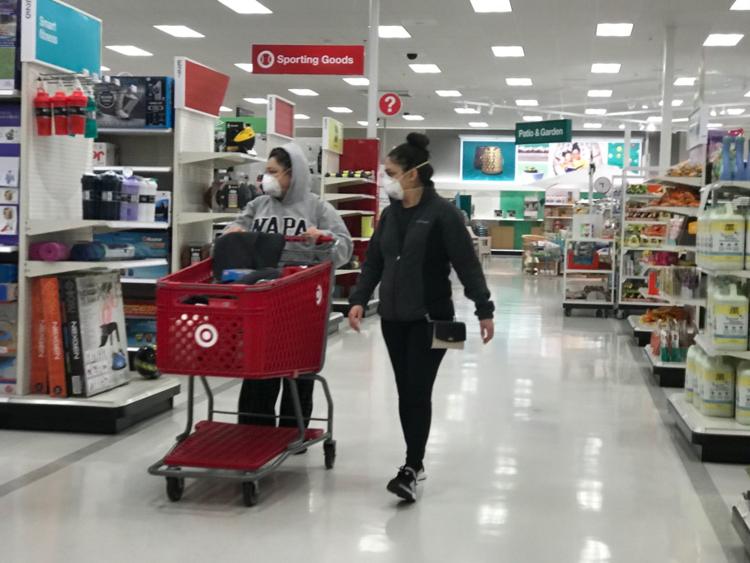 Trader Joe's line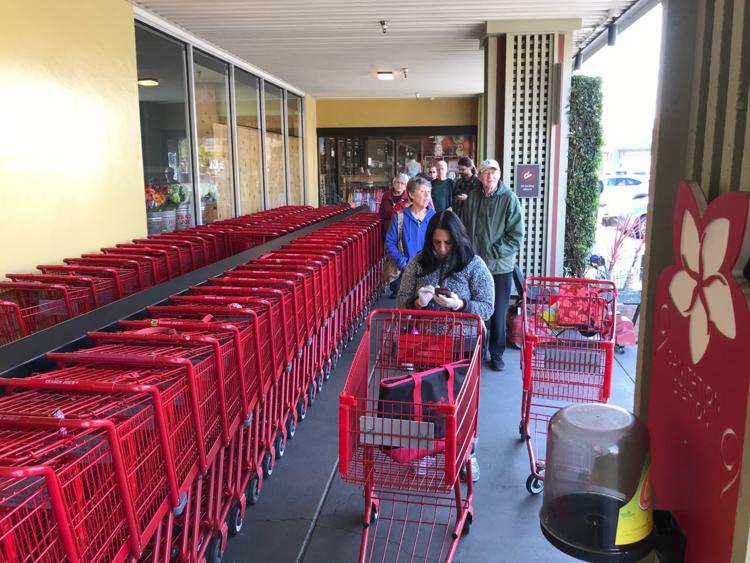 Bel Aire Plaza parking lot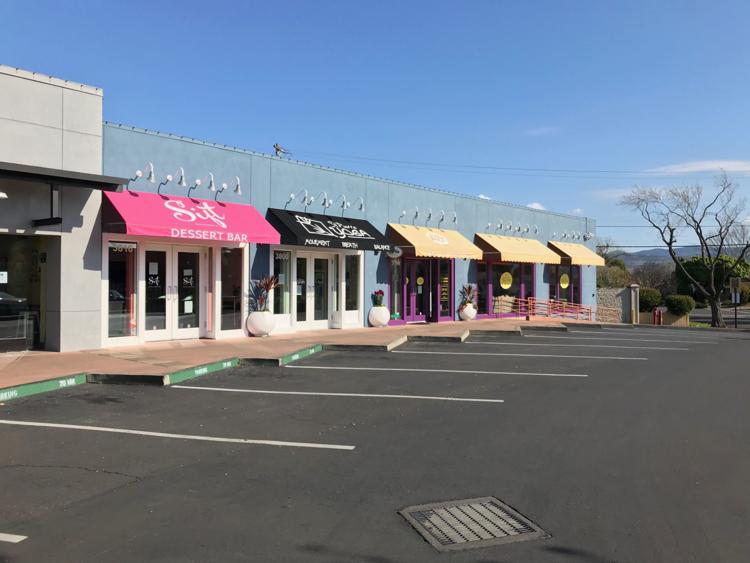 St. Helena Shelter in Place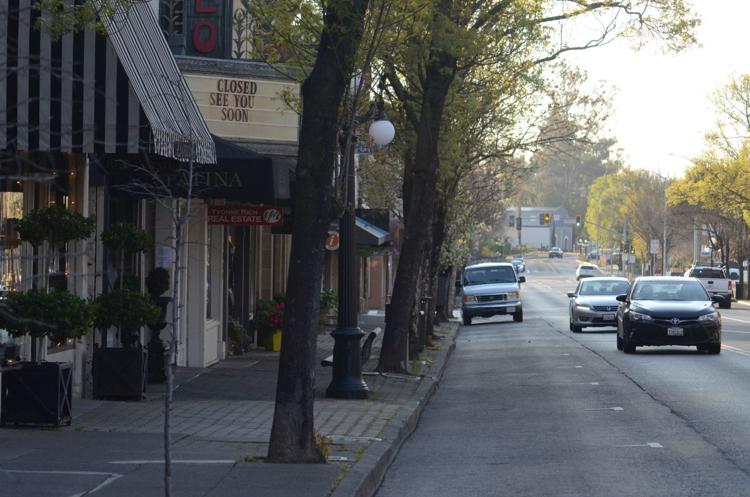 CalMart in Calistoga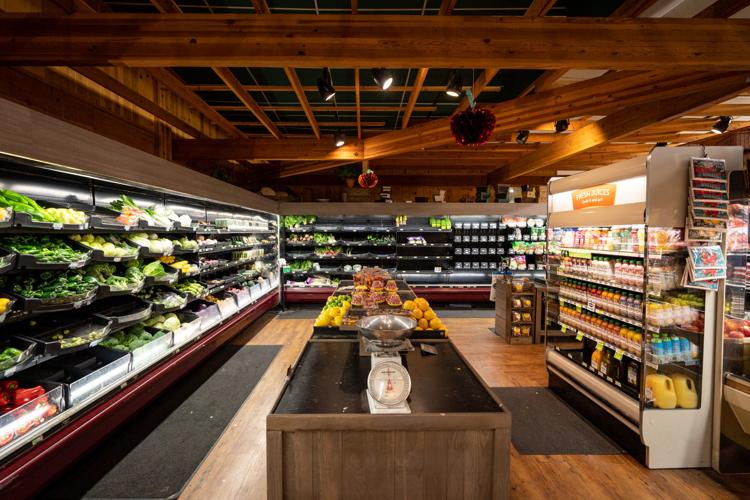 CalMart in Calistoga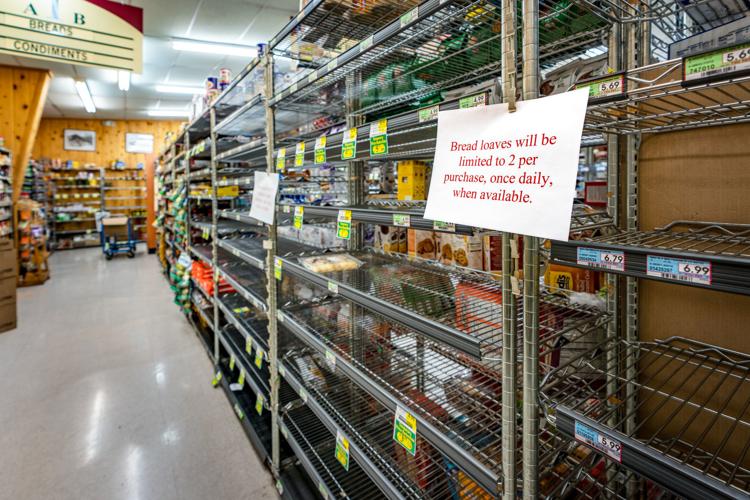 CalMart in Calistoga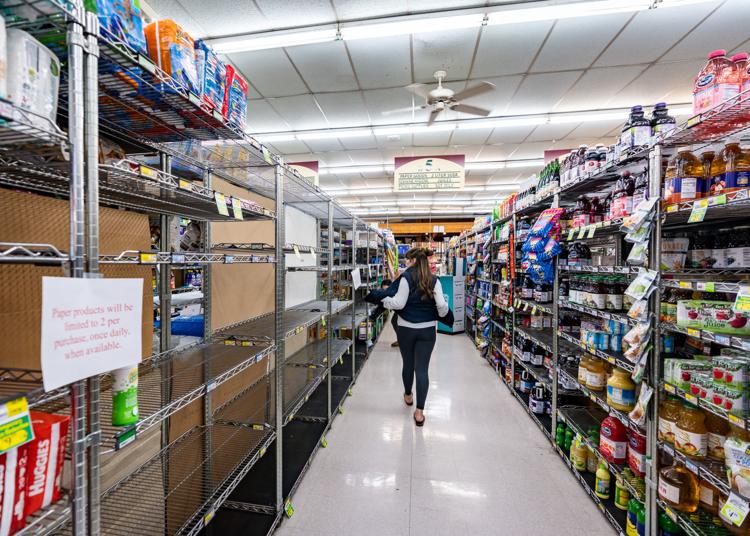 Whole Foods Napa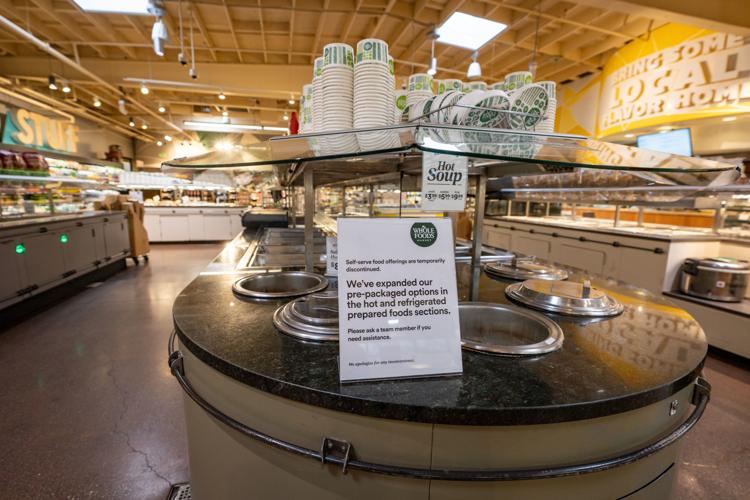 The Charter Oak Restaurant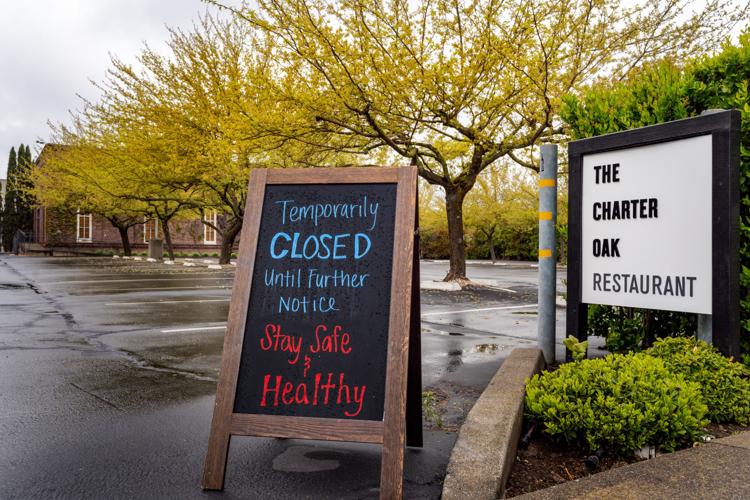 Contimo Provisions
Outside Oxbow Public Market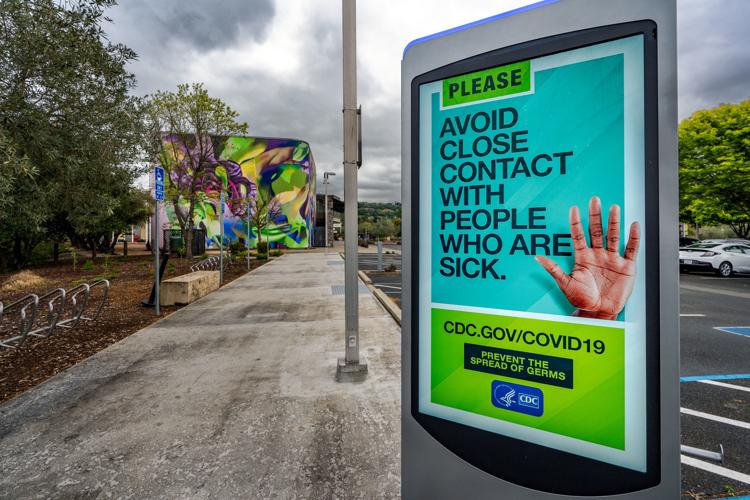 Inside the Oxbow Public Market on Wed. March 18.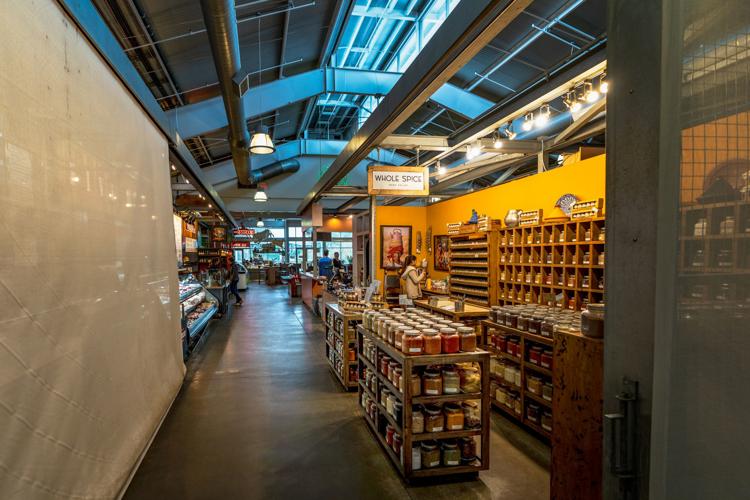 Inside the Oxbow Public Market on Wed. March 18.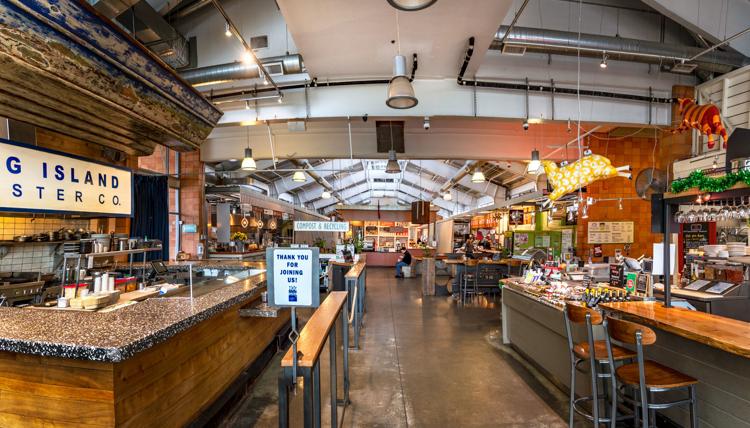 Napa General Store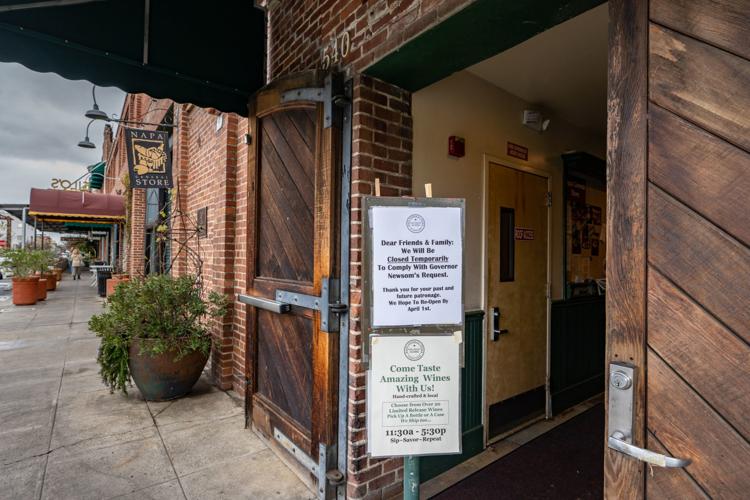 Angele Restaurant & Bar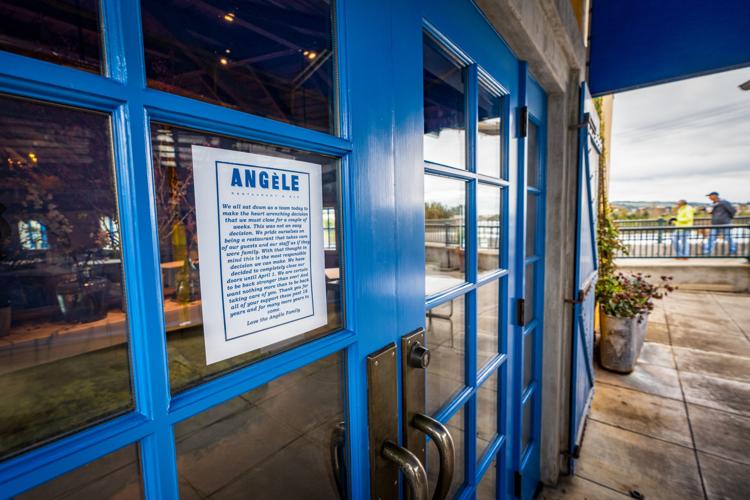 Lululemon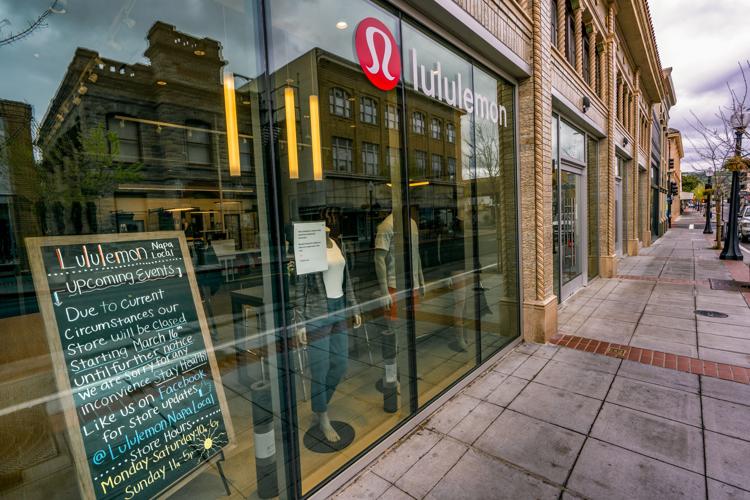 Oxbow Public Market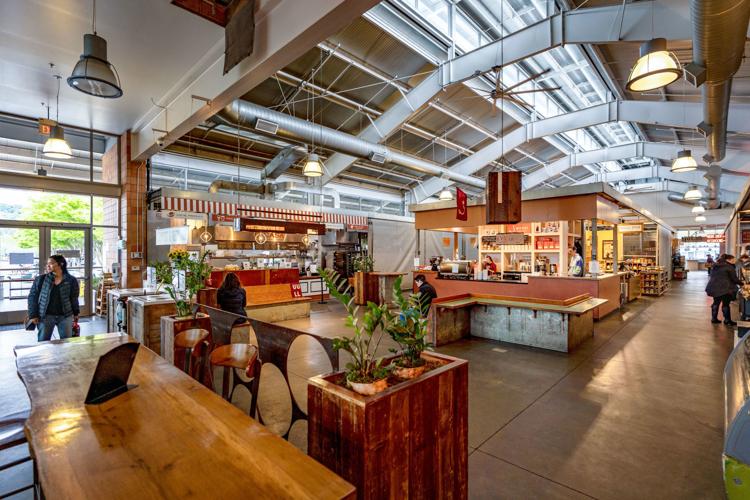 Peet's without customers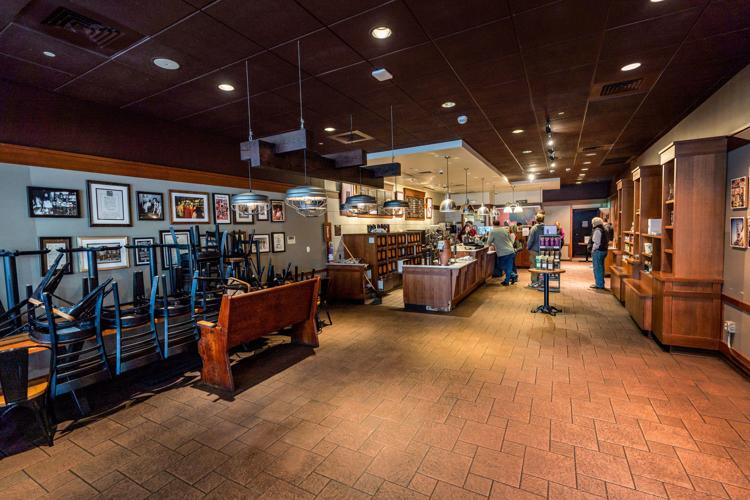 Archer Hotel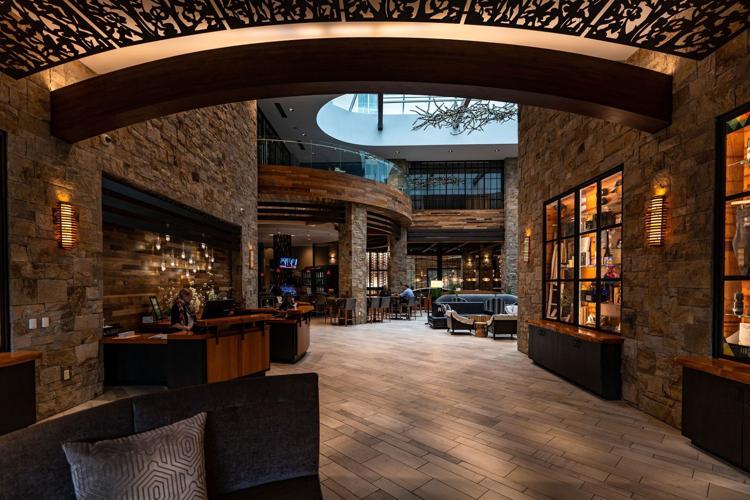 Napa Premium Outlets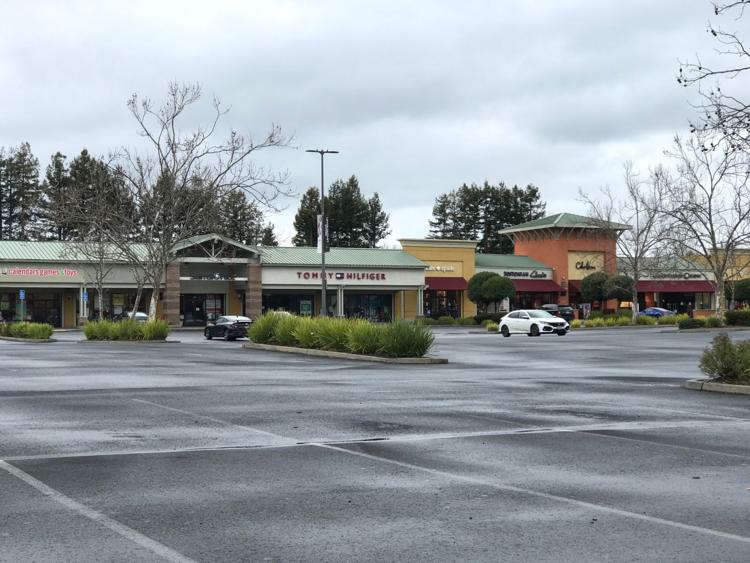 Calistoga school lunch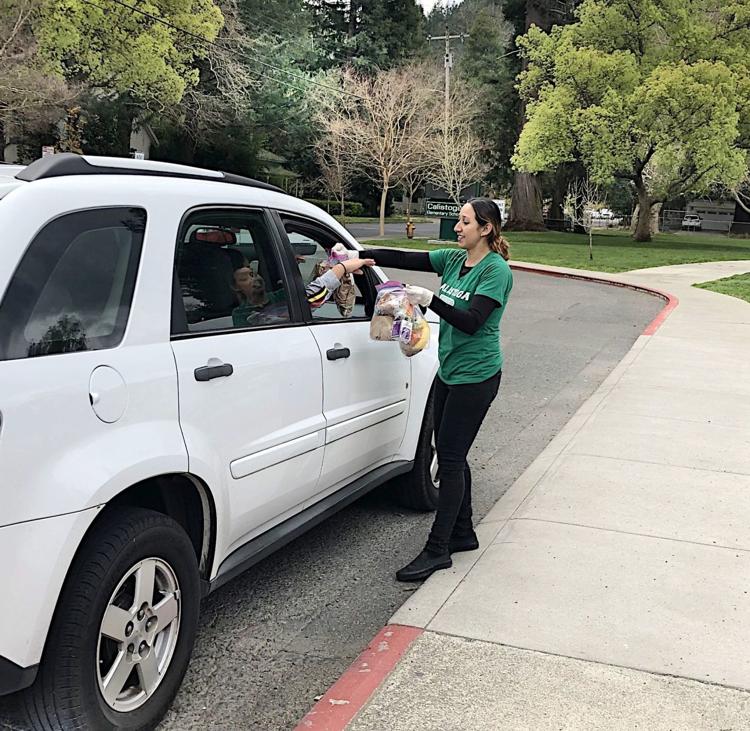 Calistoga school lunch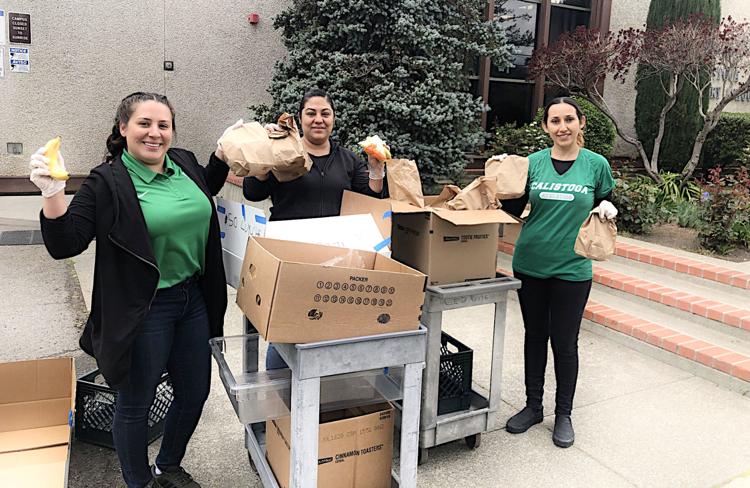 Front windows at Erosion Wine Co.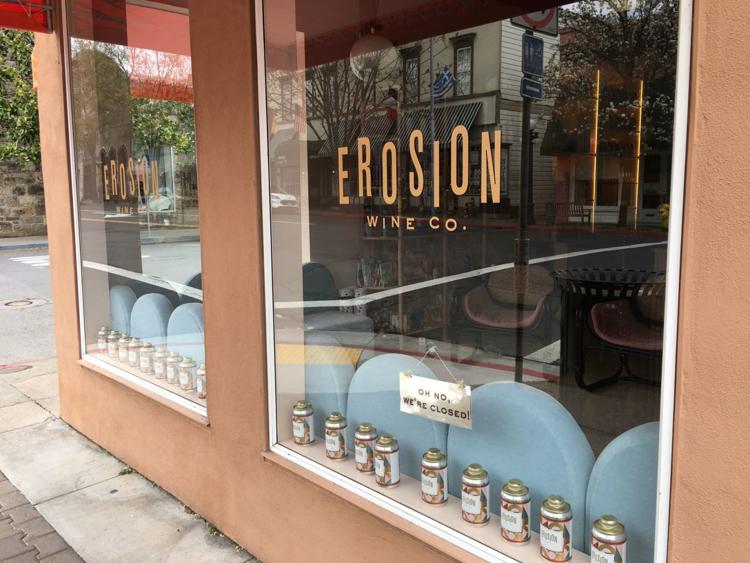 Sign at Erosion Wine Co. Tap Room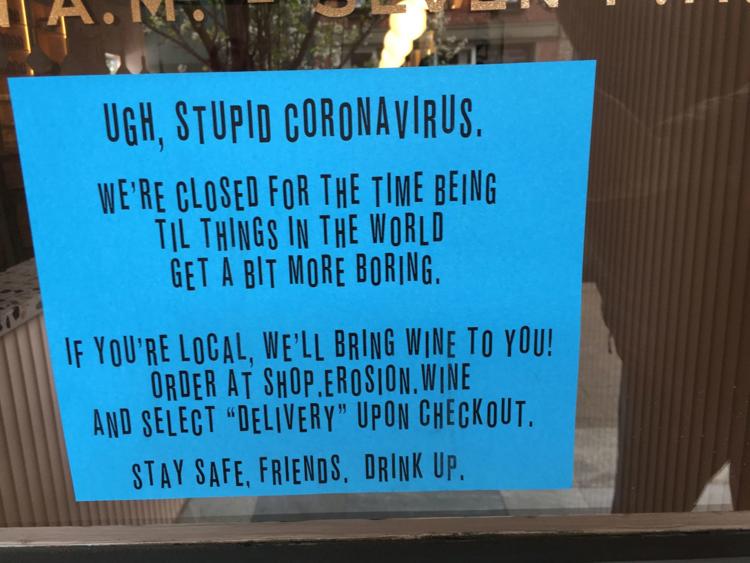 The Table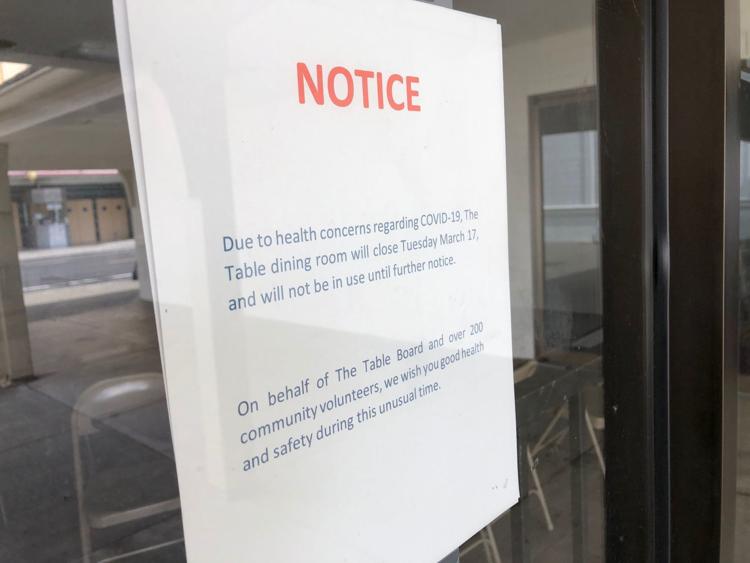 Lincoln Avenue Brewery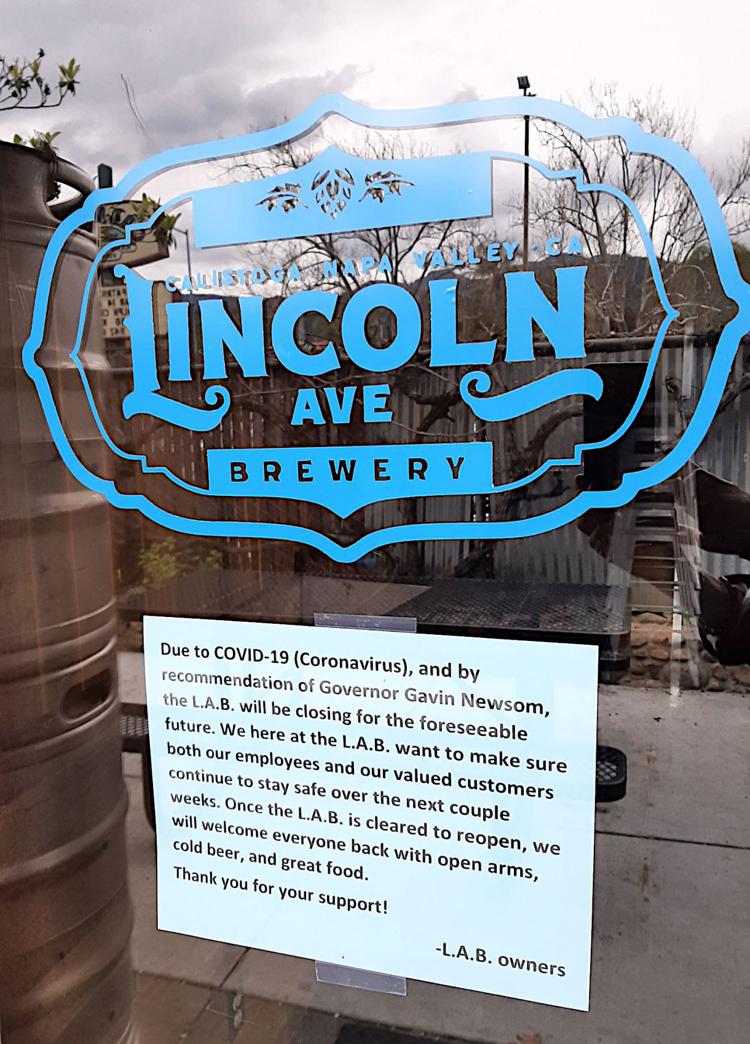 School offers free meals for kids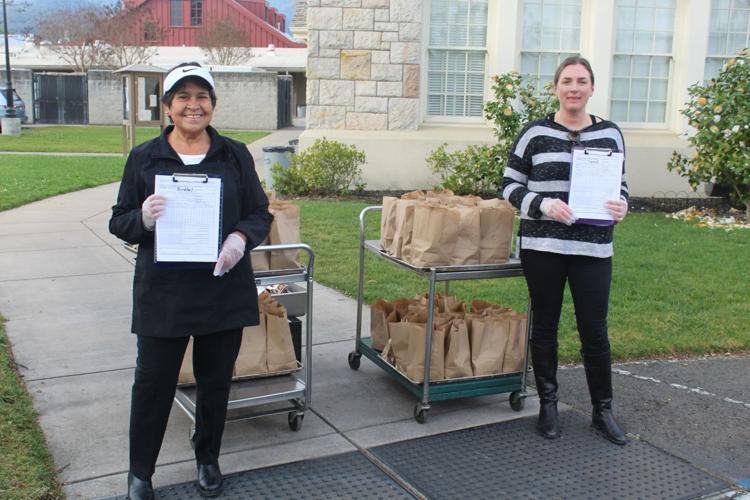 Cal Mart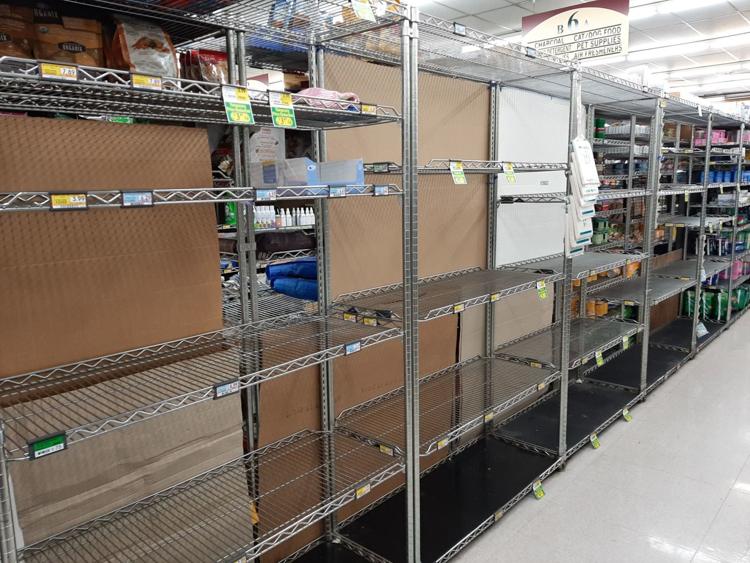 Huge Bear Wines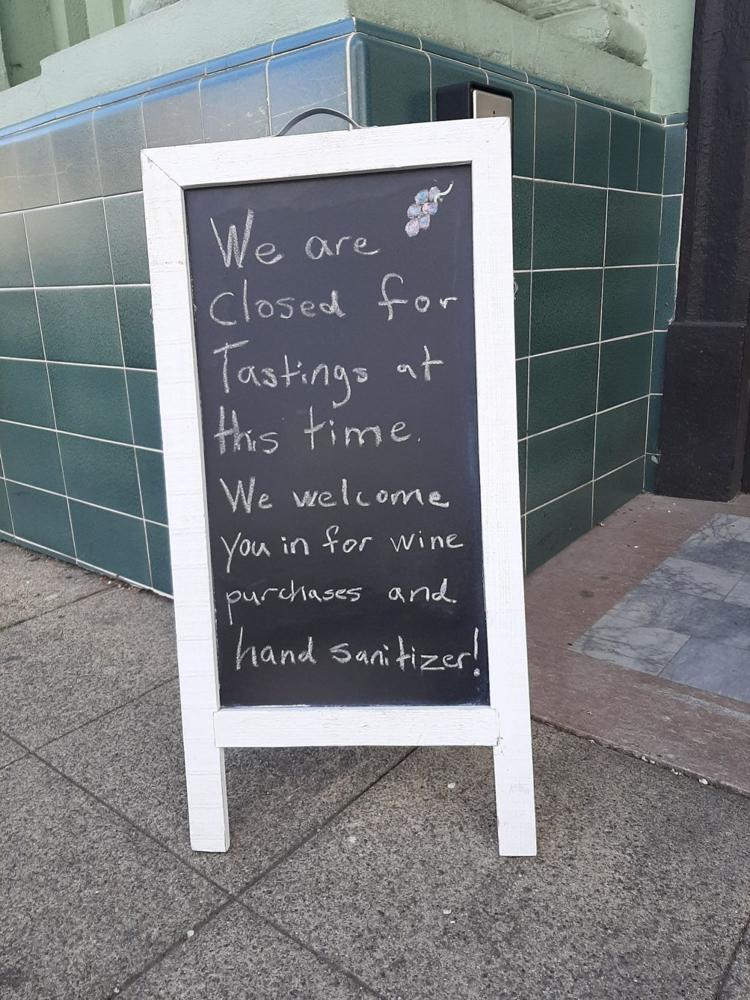 La Morenita lunch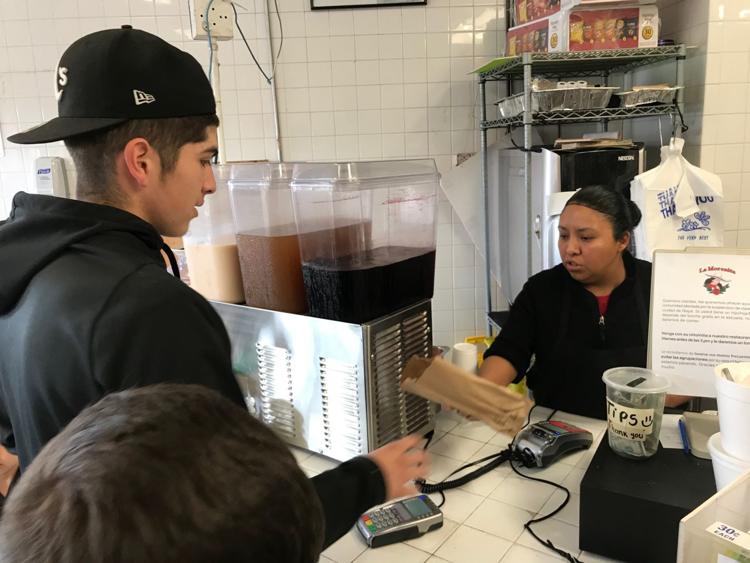 Coronavirus precautions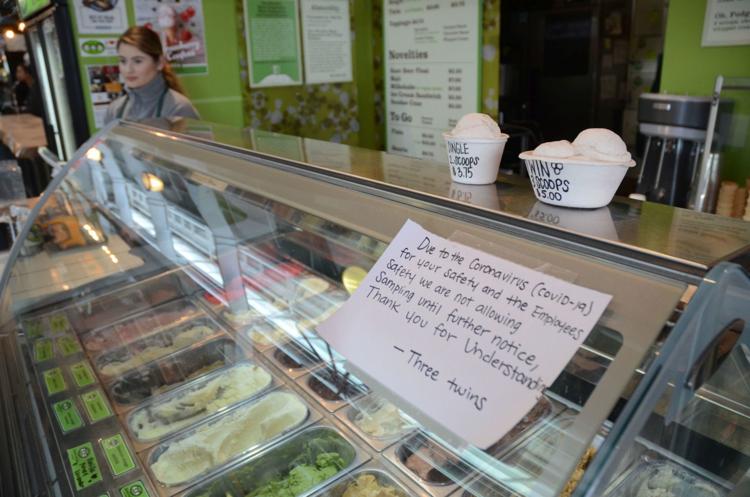 Coronavirus precautions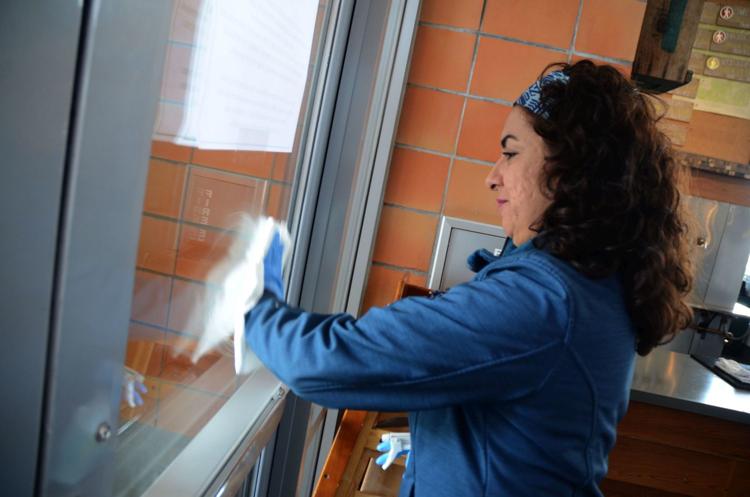 Coronavirus precautions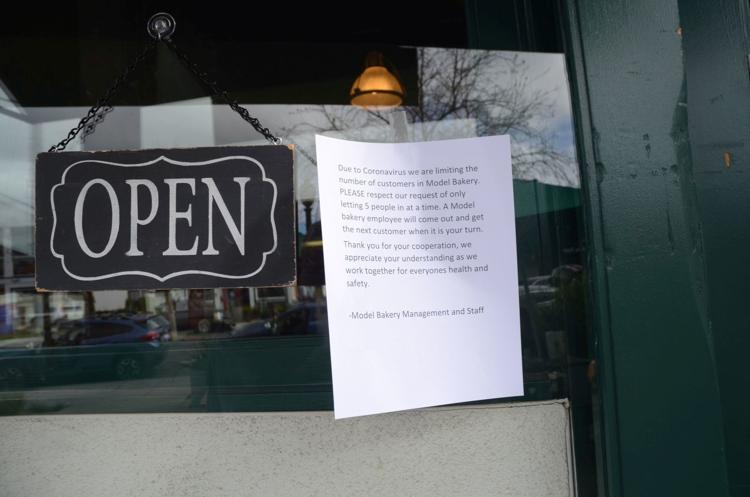 Coronavirus Precautions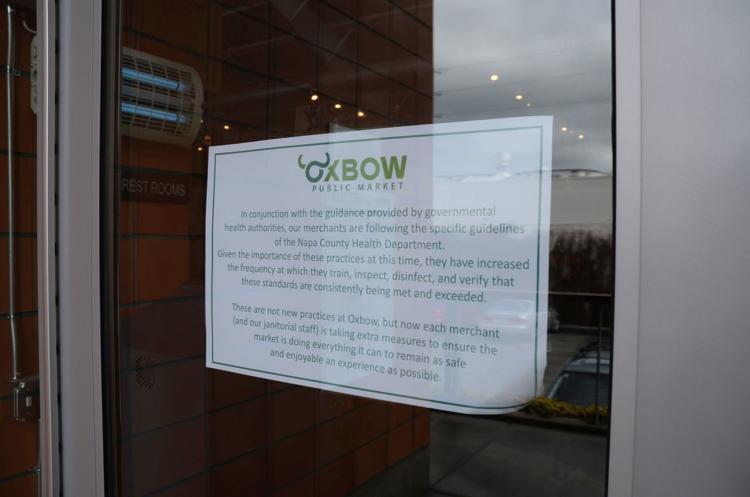 Coronavirus precautions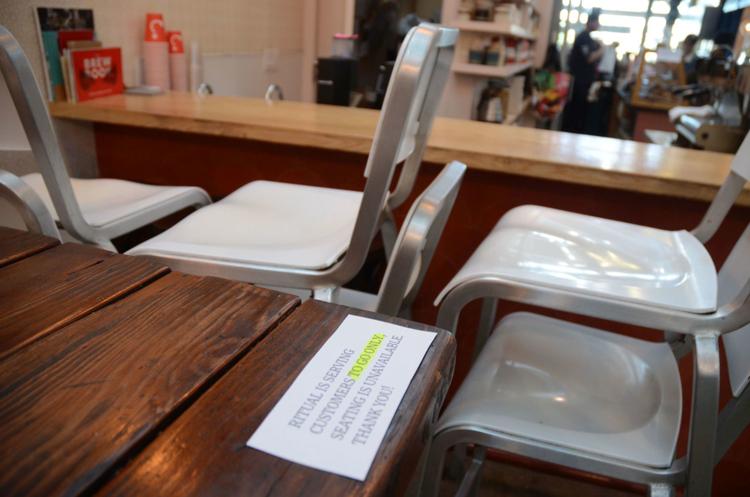 Beringer closed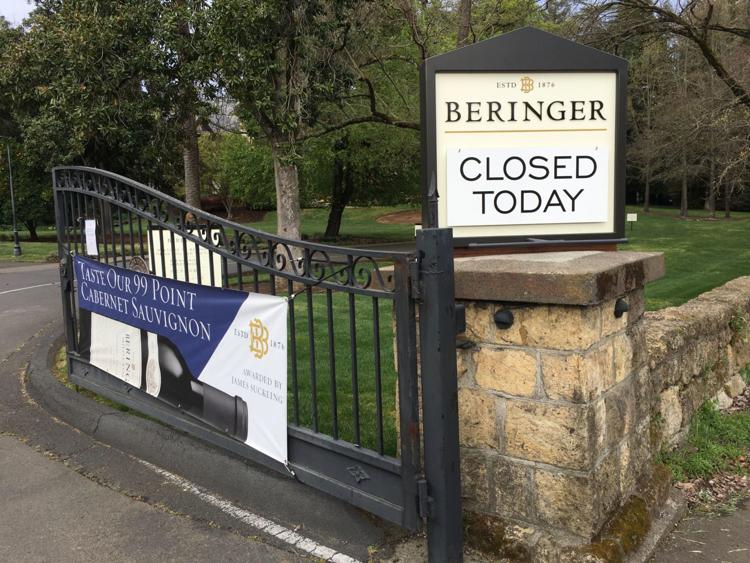 Castello di Amorosa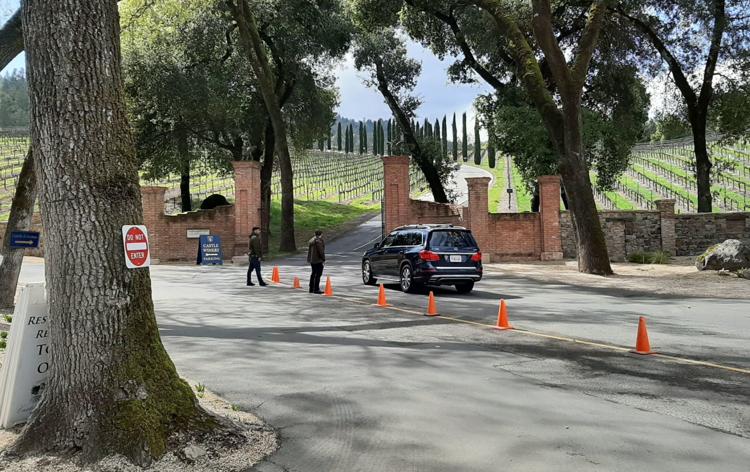 Calistoga Farmers' Market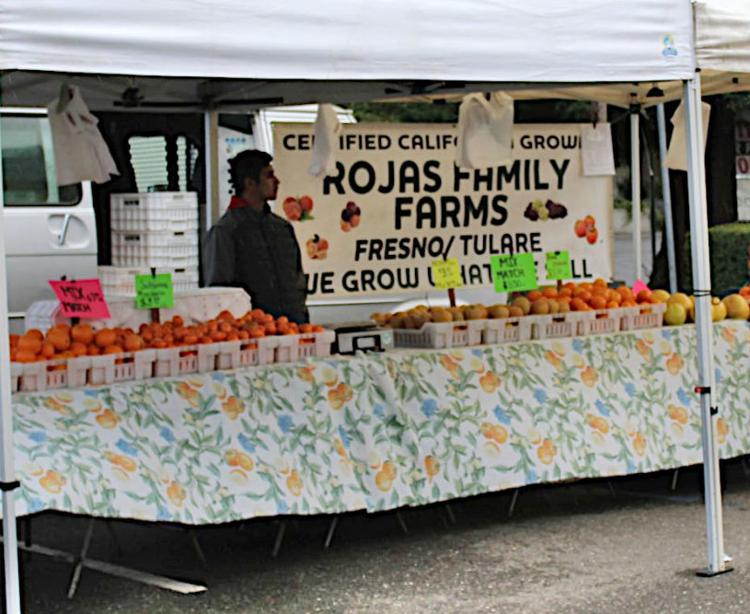 Calistoga Farmers' Market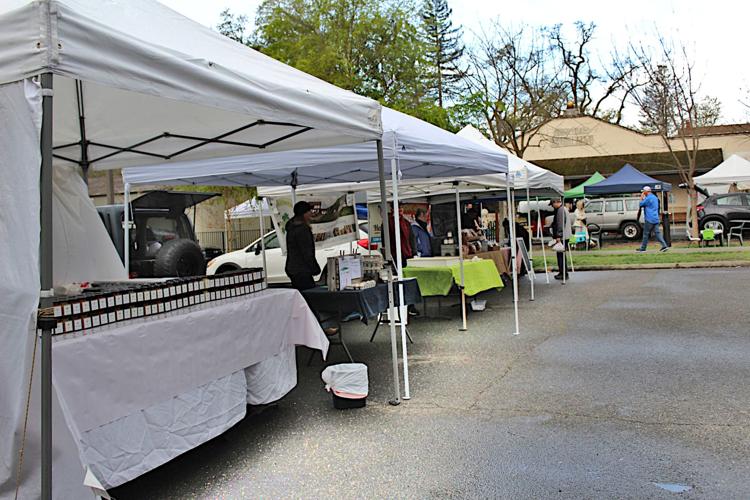 Calistoga Farmers' Market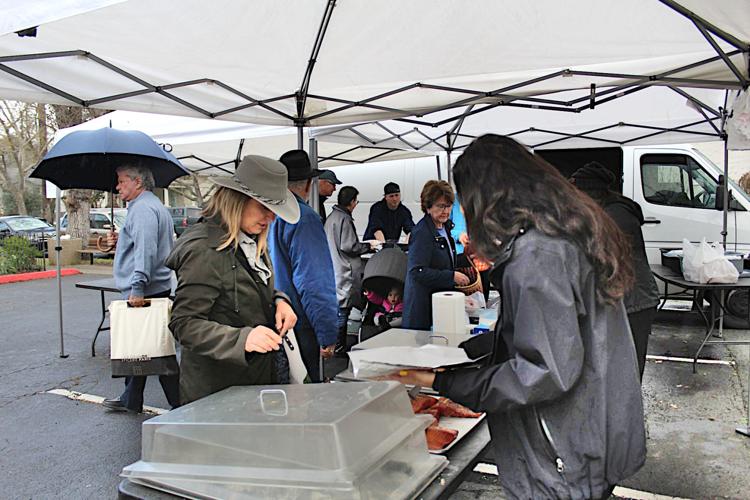 Calistoga Farmers' Market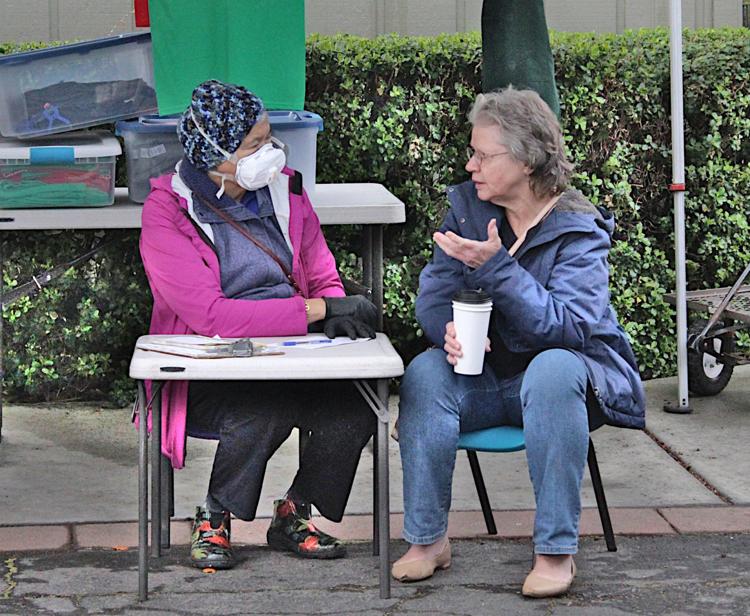 Calistoga Farmers' Market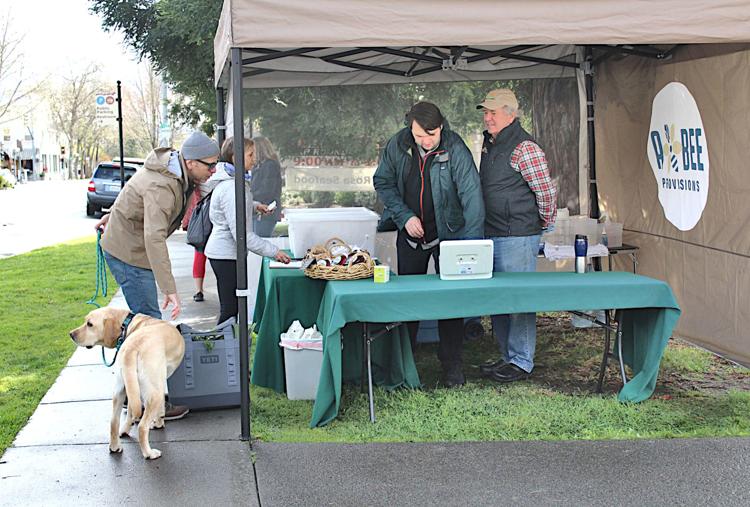 Trader Joe's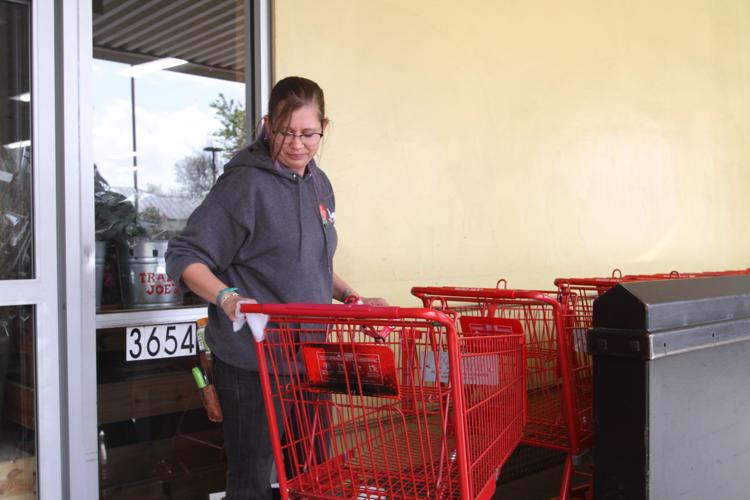 Napa seniors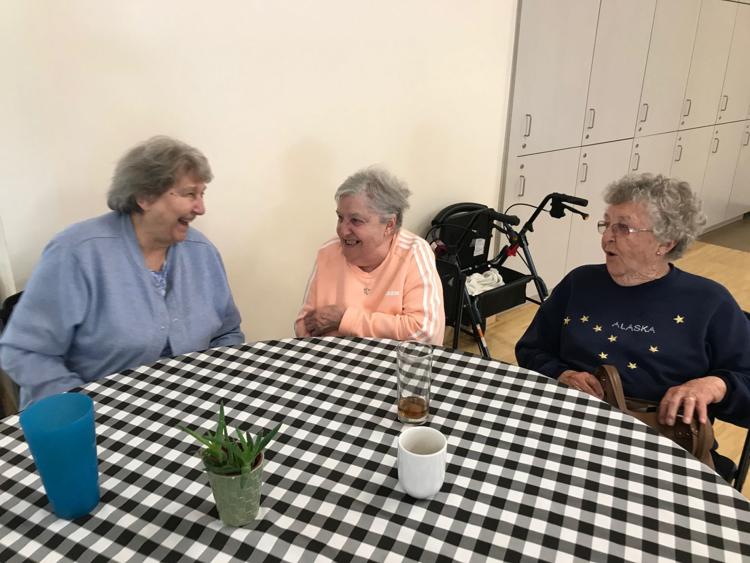 Watershed initiative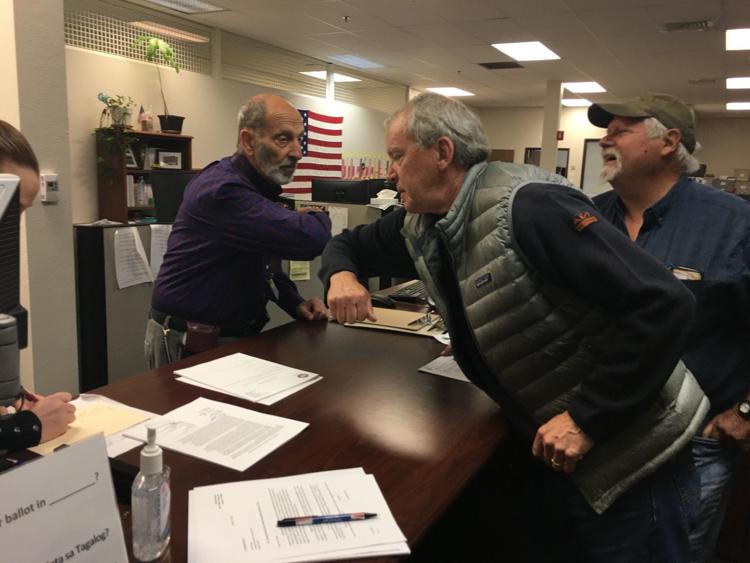 Coronavirus -- Hand sanitizer sold out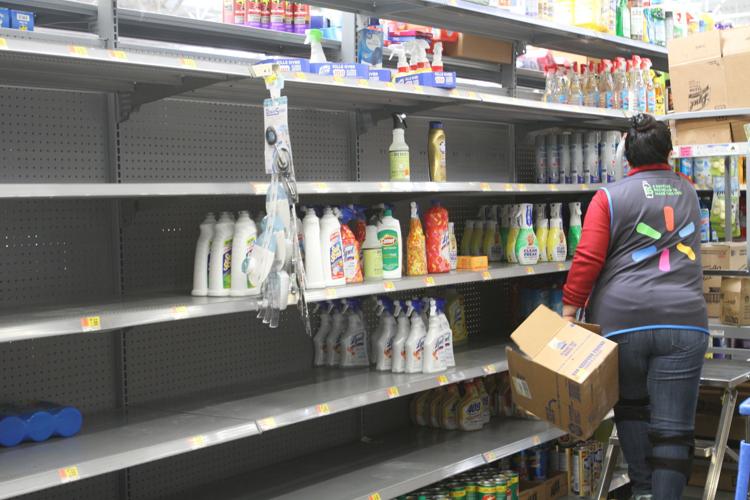 Editor's Note: Because of the health implications of the COVID-19 virus, this article is being made available free to all online readers. If you'd like to join us in supporting the mission of local journalism, please visit napavalleyregister.com/members/join/.
Concerned about COVID-19?
Sign up now to get the most recent coronavirus headlines and other important local and national news sent to your email inbox daily.