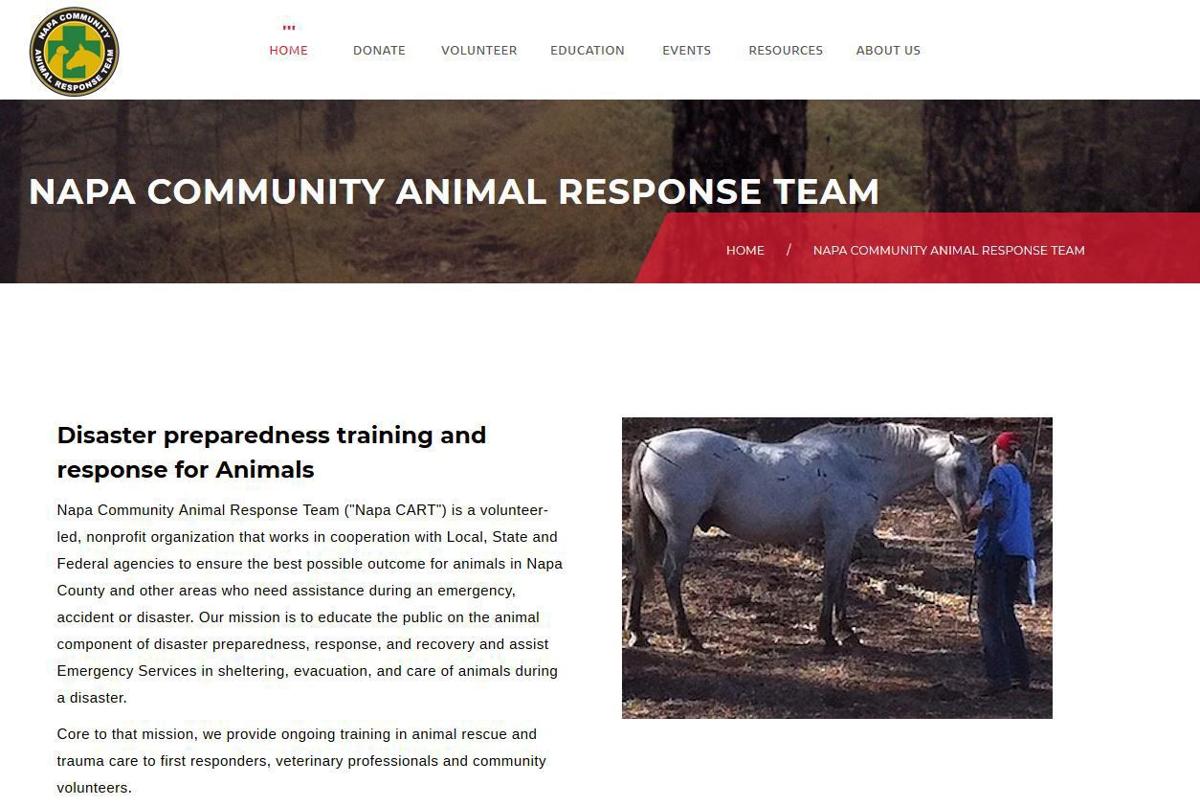 The Napa Community Animal Response Team (Napa CART) invites people interested in helping animals during emergencies to attend its annual New Volunteer Training, at the Napa Valley Horsemen's Association at 1200 Foster Rd., from 8:30 a.m. to 2 p.m., on Saturday, Feb. 2.
Experience shows that people are often unwilling to comply with evacuation orders if their animals cannot go with them. In 2017, Napa County Office of Emergency Services and Napa CART finalized a Memorandum of Understanding for Napa CART to provide emergency evacuation and sheltering services to animals during declared disasters.
Interested people should register for the New Volunteer Training at napacart.org or by emailing training@napacart.org. Annual membership fee, including this training class, is $40. Attendees are encouraged to bring work gloves and wear long pants and sturdy, closed-toe shoes or boots.
Napa CART is a 501(c)(3) non-profit organization dedicated to educating the public about disaster preparedness for their pets, assisting Emergency Services in sheltering, evacuation and care of animals during a disaster, and providing ongoing training programs in order to build a reserve of trained and ready volunteer disaster service workers for animals.