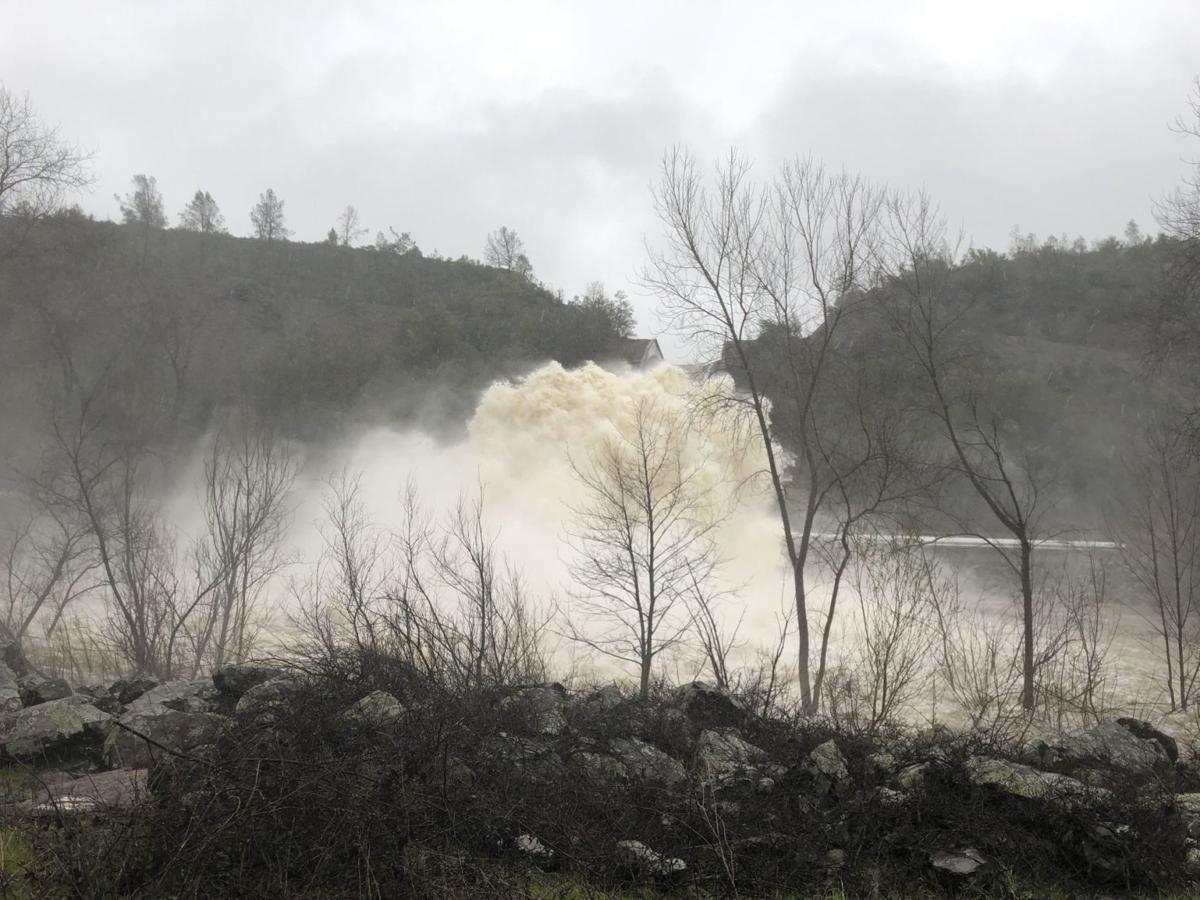 A joint effort by the city and county of Napa to study and monitor reservoir watersheds – and better track the effects of farming and development on drinking water for thousands – will continue moving ahead, despite concerns from county officials about part of a report underlying the project.
On Tuesday, the county's Board of Supervisors voted to continue its partnership with the city to create a monitoring model and testing program for the lands surrounding Lake Hennessey and Milliken Reservoir, the two local water sources for some 84,000 customers in and around Napa's city limits. The City Council followed suit later in the day.
The decisions left open the question of how much money to provide for the watershed study and how many sites to test for water flow, solids and contaminants. But however wide its scope, council members said before their unanimous vote for continuation, quickly launching the study – starting with the next rainy season this fall – will be worthwhile to know best how to safeguard Napans' water supplies.
"We have no greater responsibility than our water," said Vice Mayor Scott Sedgley. "You can talk about police and fire and all those other good things, but we have no greater responsibility. You are what you eat, and our reservoirs are what they're fed."
Supervisors, however, were more circumspect, seeking assurances that a study's results would guide rural development decisions rather than inflame already fierce political battles over growth and grapegrowing.
Watershed development on private land overseen by the county, such as vineyards and homes, has proven controversial in recent years. The rifts showed last year when county voters narrowly rejected Measure C, the watershed and oaks protection initiative, after a bitter campaign.
"Whether we like it or not, we live in a politically charged environment and (data) will be weaponized," said Supervisor Alfredo Pedroza earlier in the day. It's important the watershed monitoring program has credibility, so everyone can agree that one plus one equals two as the results become available, he said.
Launched by a June 2017 city-county agreement, the project would expand water sampling and monitoring to paint a more detailed picture of runoff and inflow into the two reservoirs. Testing would cover swaths of the land that borders city water supplies but are governed by county land-use rules – for example, the city owns only 2,822 of the 34,000 acres around Lake Hennessey, the larger of the reservoirs.
The proposal uses an analysis model that divides Lake Hennessey's watershed into 214 sections to account for the various routes water follows into the reservoir. The model is intended to help officials compare water quality from runoff originating from unbuilt forests and grassland to areas developed for housing and vineyards.
Existing data would form a foundation for the study, including topography, waterways, vegetation, and earlier water-sample information on solids and pollutants.
You have free articles remaining.
Although county supervisors chose to keep the agreement in place, the board balked at immediately accepting the study as written.
Earlier Tuesday, Supervisor Diane Dillon said she read the 80-page study and found errors. For example, she contacted a researcher cited in the modeling study who said the citation was taken out of context. Dillon also said the modeling study seems focused on vineyard development, when city reports say such things as older septic systems pose a risk.
She wants people in future years to have faith in information the model generates that could influence county land-use decisions in the watersheds. She talked of creating a good foundation.
"That's why it's so important to get it right now," said Dillon, who wanted to question consultants with Systech Water Resources Inc. who created the modeling study. County officials hadn't asked them to attend the Board of Supervisors meeting.
Later, Napa County's planning and building director emphasized the point to the council.
"This is a big step for the city and county," said David Morrison. "We're talking about committing $150,000 or $250,000 for something that may change some of the county's land-use policies. This is a big step and we want to do it right, before we take a step that may head us in a wrong direction. … The board wants to make sure we dot every I and cross every T. This is not meant to delay or forestall the effort."
Afterward, council members voted to keep the effort going after Morrison told them the county can revise the agreement in time for supervisors to vote on a final version in about 60 days, with the City Council to follow. That timeline would allow water samples to be collected when the first seasonal rains are expected to arrive in the Napa Valley in October, he said.
How wide an area will be surveyed for water quality was not immediately settled by county or city leaders. The city's Water Division floated two versions for the study estimated to cost $560,000 or $265,000, with the more expensive version to include more test sites, although utilities director Phil Brun said the project's reach and cost could fall somewhere in between.
With the study agreement nearly two years old, Councilmember Liz Alessio urged approving the money needed for a full survey in the shortest possible time.
"There's sticker shock, but there's also time shock in how long it takes to do things," she said. "I don't want the time to go on any further than necessary."
While emphasizing the need for public confidence in how sampling is handled, county Supervisor Brad Wagenknecht continued to support joining forces with the city to monitor the watershed's health. "I think it's the right thing to do," he said, with none of his colleagues disagreeing with that sentiment.