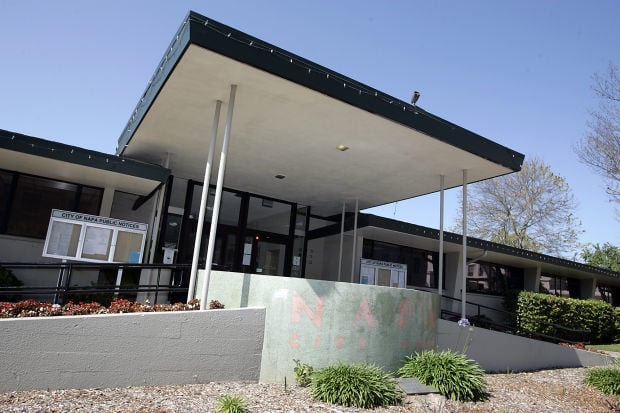 City Council voted to ratify an emergency proclamation Monday night in a special session to better equip city staff to respond nimbly and quickly to the current COVID-19 crisis.
City Manager Steve Potter will be the acting Director of Emergency Services. With that title comes greater ability to free up resources to assist those impacted, the ability to coordinate action with "local, state and federal representatives in order to seek disaster relief assistance," and the power to direct and activate a citywide response to this global pandemic.
The proclamation also postpones the City Council meeting scheduled for Tuesday as well as all committee meetings planned for this week. They will be rescheduled for a later date to be determined, according to Potter.
Monday evening's special session was emblematic of the moment. Alternating chairs in the chambers had white, printer paper signs reading "please do not sit in this seat" hanging on the back in order to ensure any attendees adhered to the 6-foot-distance recommended for effective social distancing. Members skipped seats between them to keep their distance. Staff invited anyone who wanted to submit public comment to do so over email to encourage participation without attendance.
Public testimony was short, but it focused on the question of shelter in place and the availability of testing kits. Both of those, according to Potter, are handled by the Napa County Public Health Department.
There remain zero confirmed coronavirus cases in Napa. The decision to declare an emergency does not mean the medical situation is worsening locally. Rather, it's meant to get ahead of any potential risk to residents.
"It's not meant to alarm people. We just want to make sure we have access to whatever resources we need to support our citizens and our businesses. My message to residents would be to be prepared, be safe and to stay updated through the Napa County Public Health website," Councilwoman Mary Luros said ahead of Monday's meeting.
"The bottom line is that the emergency proclamation allows me some greater authority so I can more quickly address community needs as the COVID-19 situation continues to evolve," Potter said in an email. He added that the proclamation enables the city to enact precautions compliant with the social space and group distancing guidelines and permits local businesses to receive assistance through the Small Business Association.
Potter reiterated that this is a proactive step that allows local government and city staff to remain ahead of any potential spread and act decisively should a case arise.
"The health and safety of our community members and our employees is of utmost importance to us, and the steps we take as well as any additional steps we take in the very near future all reflect the need to smooth the transmission of the COVID-19 virus as well as keep as many people healthy as possible," Potter said in a phone call Monday.
City staffing will be impacted, too. Potter said he met with the executive team to identify five essential job functions — sworn fire personnel, sworn police personnel, the 911 center, water treatment and utilities, and emergency center staff — who will continue to work from their offices but with increased protective measures like distancing requirements and an appointment system.
"Every employee for the city of Napa is very important to us," Potter reiterated, adding that creative solutions would be used to keep other city employees safe. These include the closure of public appointment desks, the potential of working from home in some cases and the ability of employees to use accrued leave.
The threat of the coronavirus has ground activity in much of the surrounding Bay Area, where there are nearly 300 reported cases, to a halting stop.
Gov. Gavin Newsom called on Californians over the weekend to practice social distancing, cancel mass gatherings, and close or limit the activity of non-essential businesses like bars and restaurants. One day later on Monday, he issued a 'shelter in place' directive to six Bay Area counties ordering nearly 7 million residents to stay put save for essential activities.
Small, local businesses are greatly affected by these closures. Already grand openings have been cancelled; hotel revenues have plummeted; shops are running out of cleaning supplies; and restaurants are having to adjust hours to account for loss of revenue and offer increased take-out and delivery options, according to earlier reporting by the Register.
The city's emergency proclamation makes many of Napa's small businesses eligible for low-interest, long-term repayment loans from the U.S. Small Business Administration (SBA) to help them overcome the loss of revenue due to coronavirus.
The SBA announced on Thursday it would offer up to $2 million in disaster-assistance loans to small businesses and private, non-profits. Loans are offered in states and territories where the governor requests the additional funding.
However, Newsom has yet to make the request, according to the San Francisco Business Times. If and when he does ask for help, the proclamation puts local businesses in a position to begin applying for loans immediately at https://disasterloan.sba.gov/ela.
Napa is no stranger to living with and responding to local crises, having endured earthquakes, severe fires and drought with alarming regularity in recent years. A similar emergency proclamation was even issued in 2014 after the devastating earthquakes, according to Potter.
"Napa really is a small community; it's really a community that cares about their neighbors. This is not a time when I would want to live in a big city. Napa is a small town and we look out for each other," Councilwoman Doris Gentry said by phone Monday.
Editor's note: Because of the health implications of the COVID-19 virus, this article is being made available free to all online readers. If you'd like to join us in supporting the mission of local journalism, please visit napavalleyregister.com/members/join/.
Concerned about COVID-19?
Sign up now to get the most recent coronavirus headlines and other important local and national news sent to your email inbox daily.