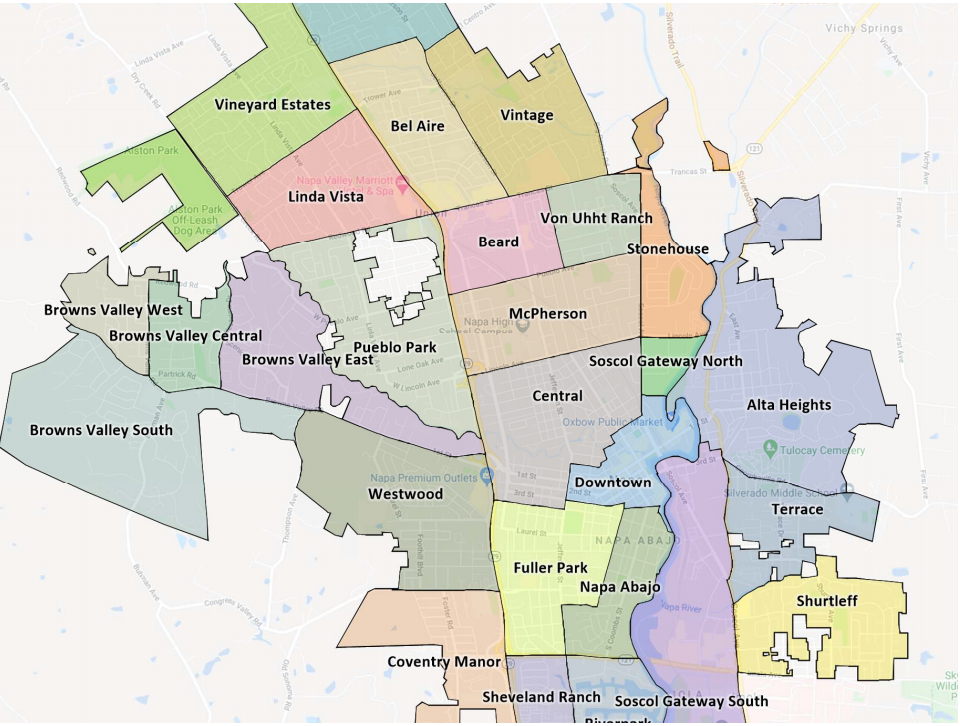 Protecting the health and safety of Napans in the face of COVID-19 remains the top priority of city officials. But not lost on them is laying the groundwork for the inevitability of life after the worst of coronavirus has passed, which includes elections.
Social distancing and stay-at-home mandates along with the declaration of a local emergency in early March halted the city's transition from at-large elections to district elections and forced the cancellation of two public hearings that would have allowed residents to see and comment on draft maps.
The city will resume this process with a virtual meeting on Tuesday April 21 at 6:30 p.m.
"Due to the unprecedented impacts of the coronavirus, the hearing will be televised live, the City will receive public input for this hearing in writing, and the council chambers will be closed to the public," according to a statement from the city clerk's office.
Four finalist draft maps of district boundaries will be presented to council. Though they were drawn by Redistricting Partners, the consultancy firm hired to execute this process, the demographers took into account feedback received from the public provided during the two hearings on Feb. 25 and March 4 as well as the two community workshops held on March 8.
These maps are available on the city's website page dedicated to this transition alongside those drawn and submitted by residents. All are based on the 2010 census data, per California law that mandates only the most recent decennial statistics be used.
The four finalists divide the city into four districts, one seat per region, and continue with a citywide mayoral election.
While those were not selected by the firm for final consideration in their entirety, elements were used to inform the four drafts that council will review.
Members will direct the firm to move forward with one of these four maps after the next meeting, likely asking them to refine it based on public comment. Council will gather again on May 5 to see a final version of the proposed map, which will be made available to the public at least seven days prior, and hear any remaining resident input and vote.
In January, Council received a letter from Walnut Creek-based lawyer Scott Rafferty on behalf of the Napa County Progressive Alliance (NCPA) asserting the city's at-large electoral system violated the California Voting Rights Act because it "diluted" the influence of local Latinos who account for about 41% of Napa's population.
Council, faced with the choice of fighting the claim with a pricey lawsuit or moving forward with the transition, opted for the latter at a special session on Feb. 11. The decision jump-started a 90-day process dictated by California state law that requires five public hearings and outreach.
The clocks run out on May 11. Under the revised timeline, the city will still meet the deadline.
Advocates of the transition, including the NCPA, say they believe that waiting until next year is not an option.
A spokesperson for the progressive organization who submitted public testimony in Tuesday's City Council meeting said the importance of creating districts "far outweighs the inconvenience" placed on the city in making it possible.
Michael Murray, a commissioner on the Planning Committee who was speaking that afternoon as a private citizen, implored the council to be creative in its solutions.
"In today's world, there must be a way to make this happen," he said through his email submission, adding that the city would be better able to allocate things like affordable housing, resources, budget and human capital with districts.
Though the doors to chambers will be closed, the upcoming meeting will be broadcast live on Channel 28 on local cable television and the city's webpage. Council members and the most relevant staff members will meet, but they'll do so in accordance with six-foot social distancing requirements.
All Napans are invited to provide their input in writing via email at districts@cityofnapa.org. City staff also encourages individuals interested in submitting feedback to do so ahead of time to assure their comments are read aloud into the record.
Editor's Note: Because of the health implications of the COVID-19 virus, this article is being made available free to all online readers. If you'd like to join us in supporting the mission of local journalism, please visit napavalleyregister.com/members/join/.
Zuzu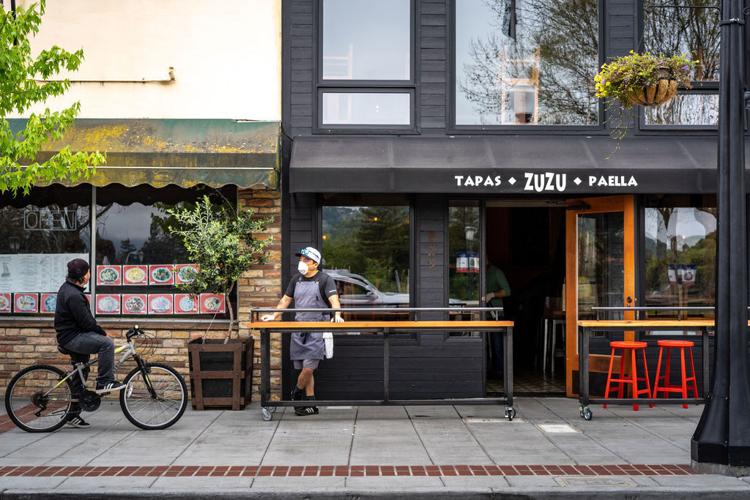 Lovina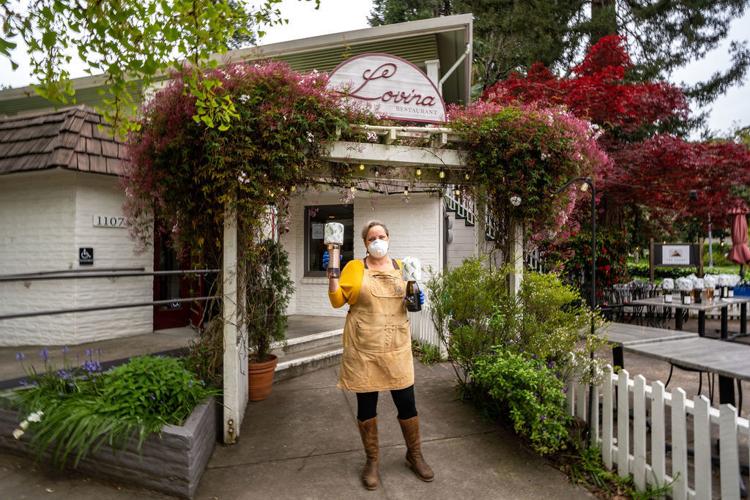 Calistoga Playground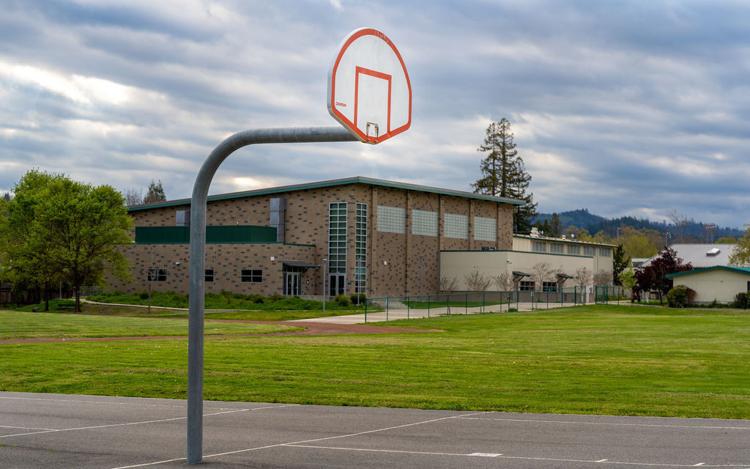 Hydro Grill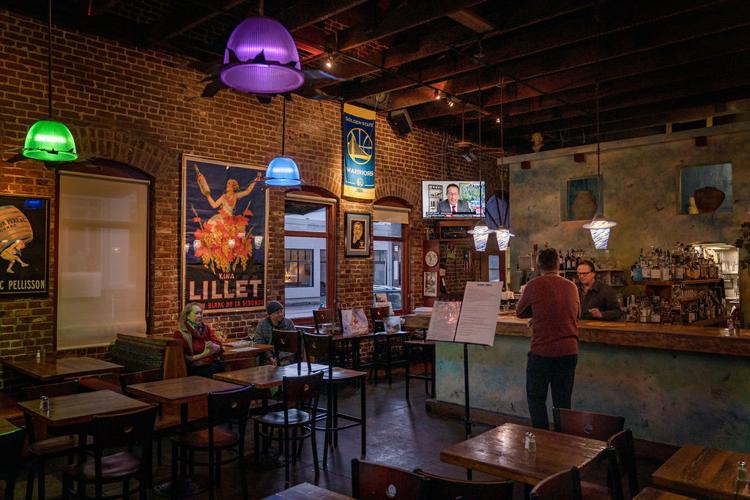 Johnnys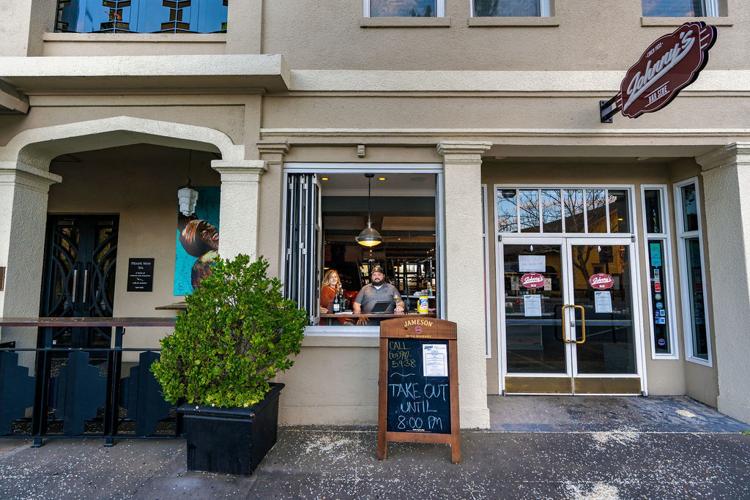 Puerto Valarta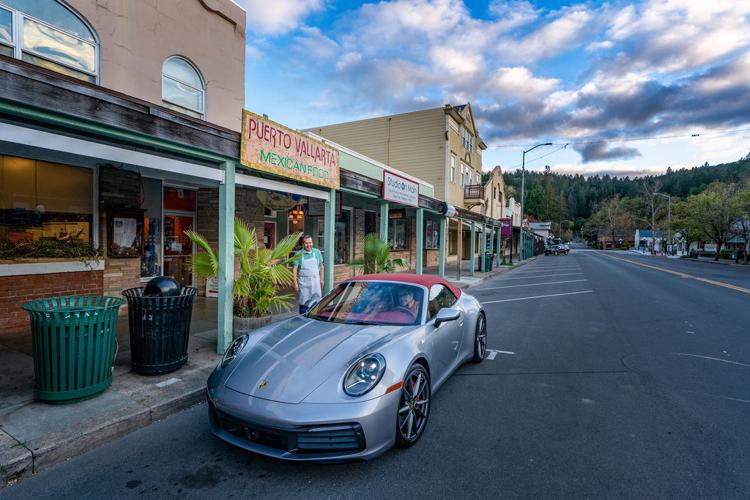 Calistoga Thai Kitchen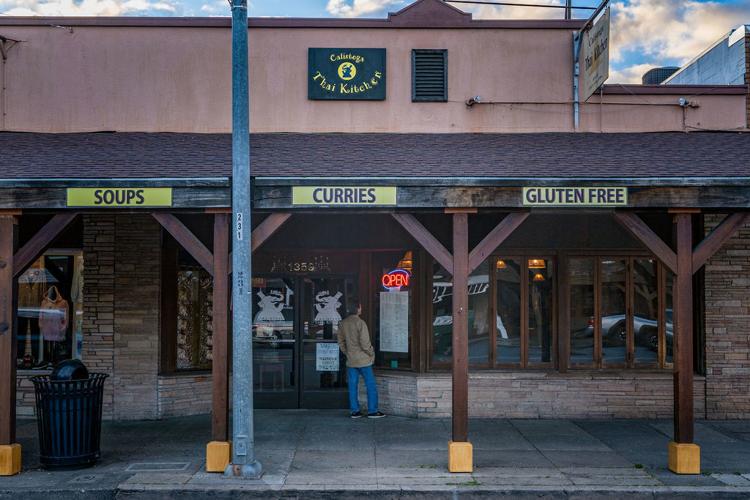 Theorem Vineyard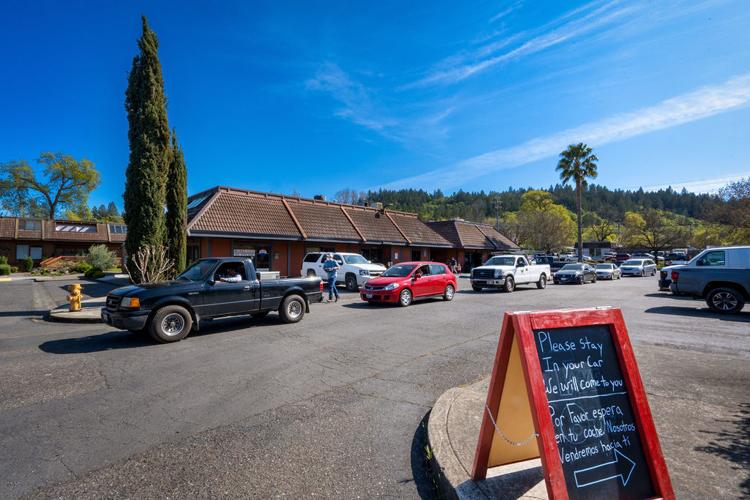 Evangeline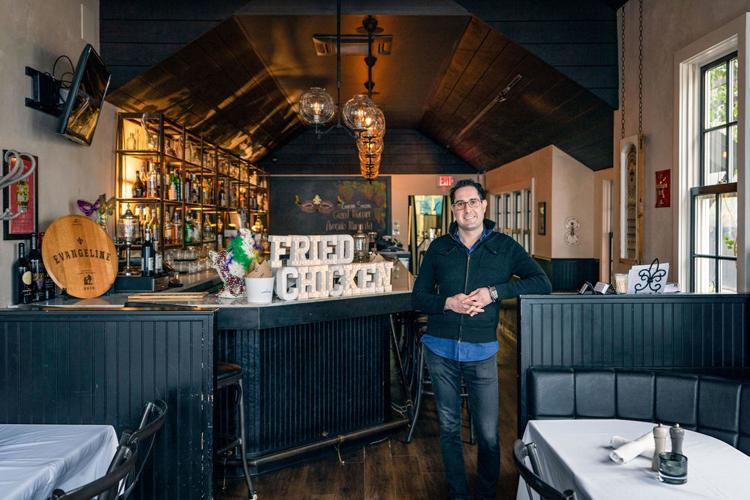 Napa Whole Foods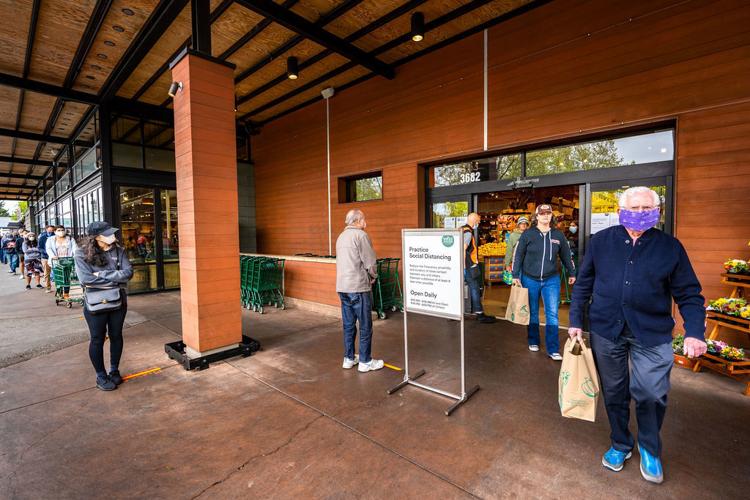 St. Helena Gott's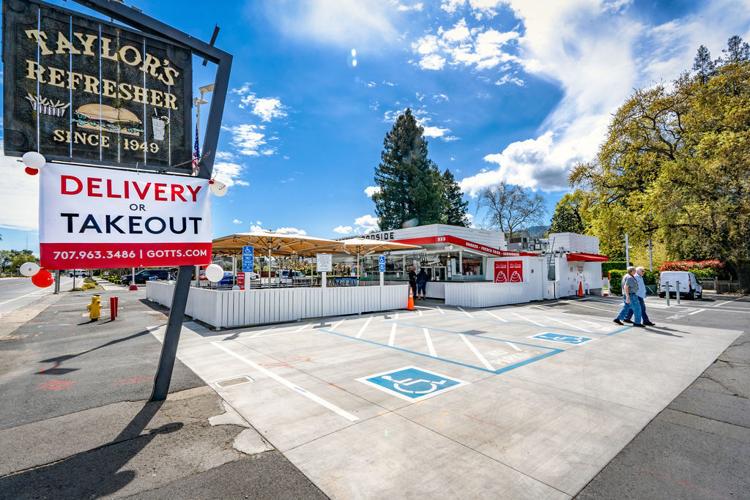 Press in St. Helena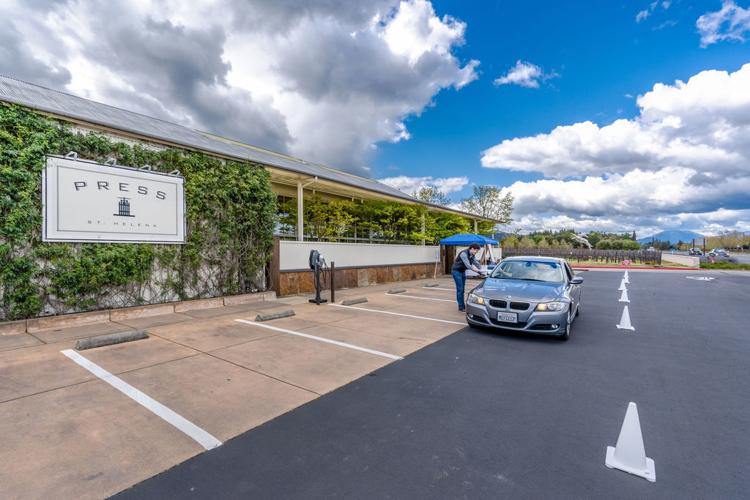 Tra Vigne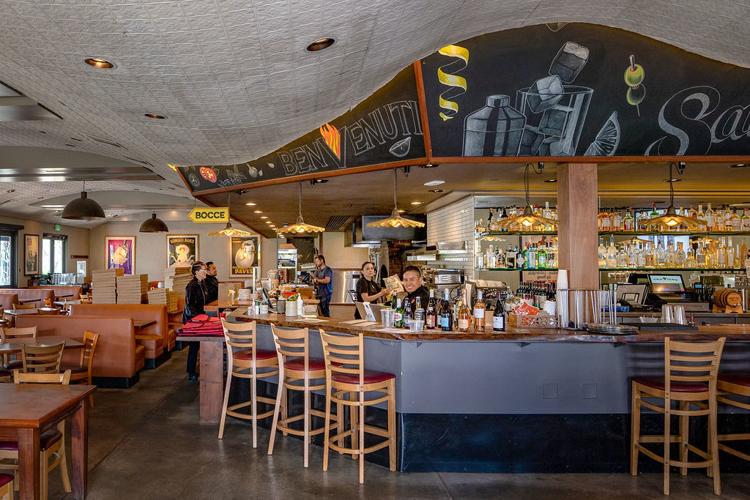 Napa Whole Foods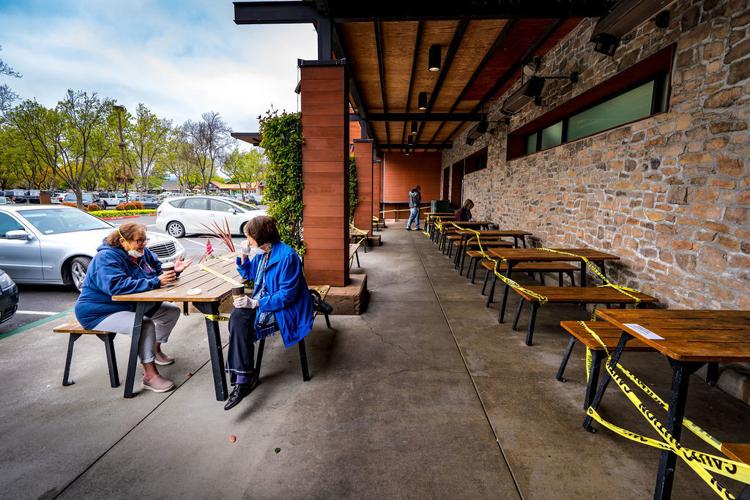 An empty street in Calistoga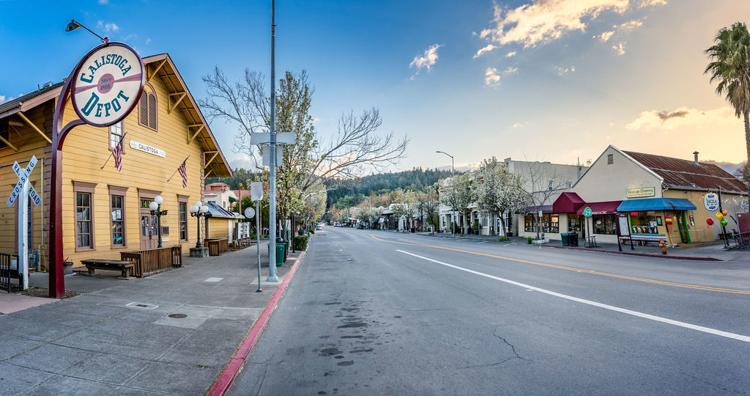 An empty Calistoga street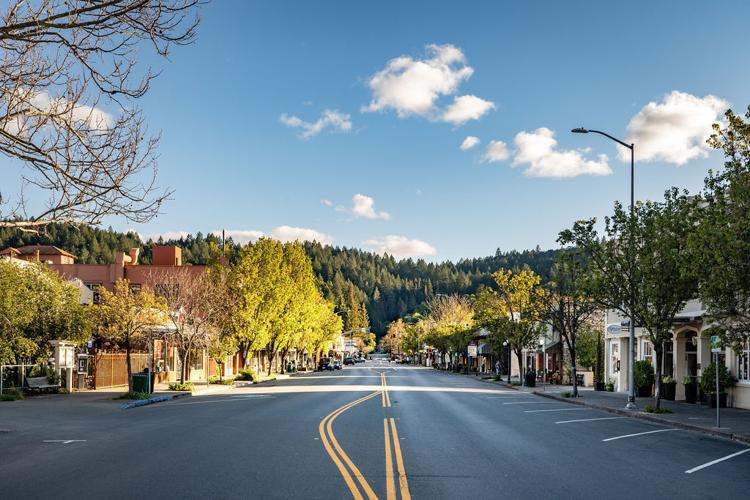 Ace Hardware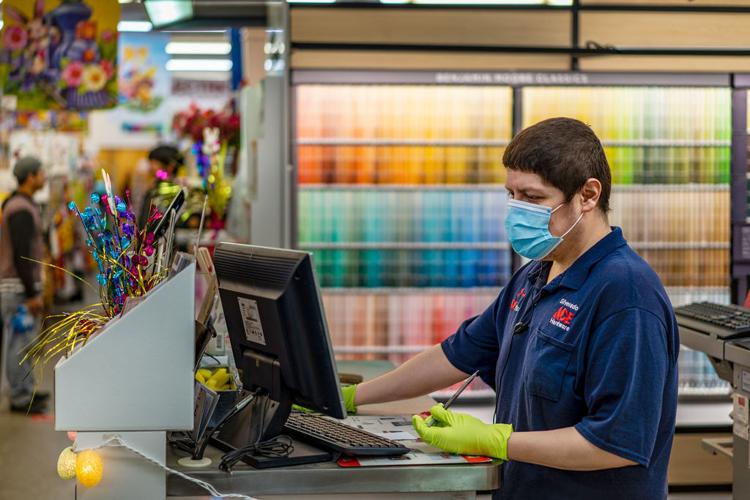 Ace Hardware in Calistoga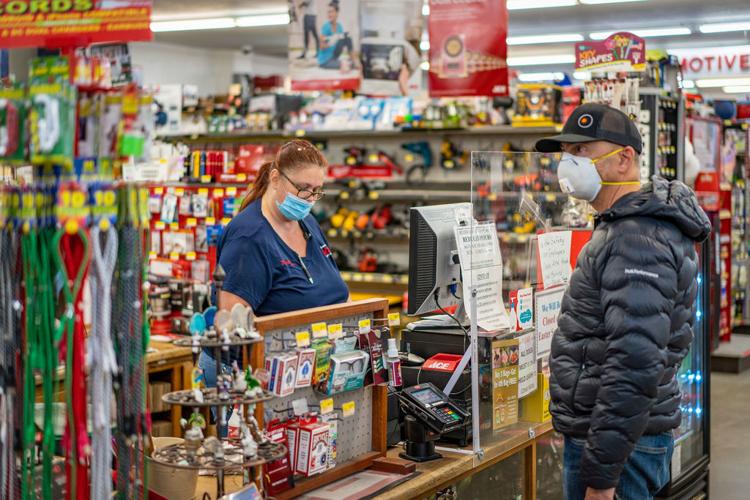 Calistoga CalMart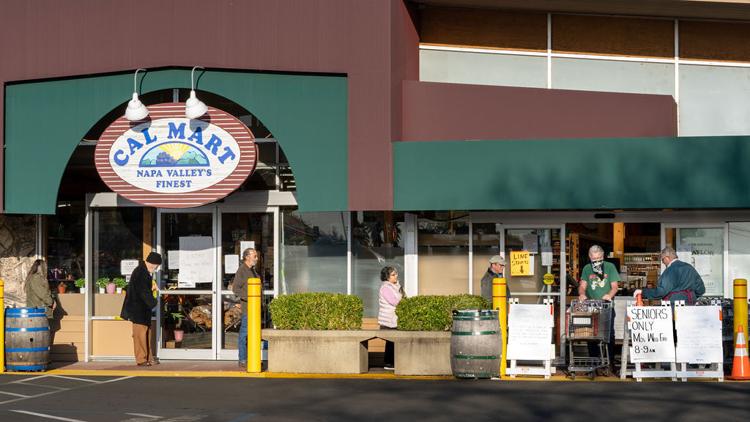 Calistoga Farmers Market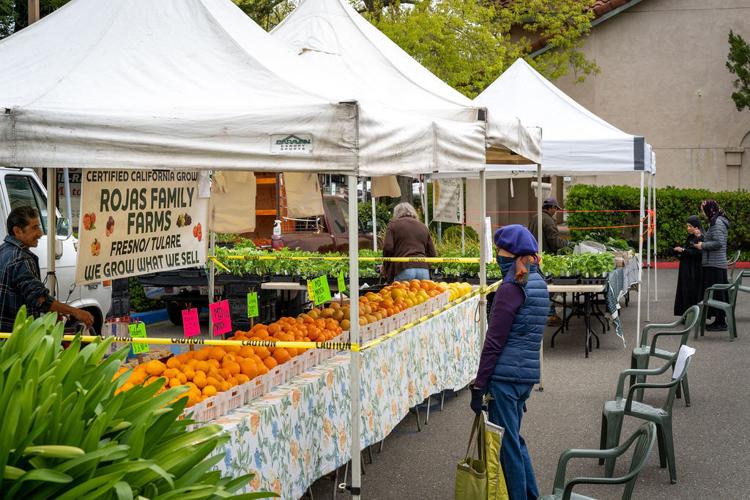 Calistoga Farmers Market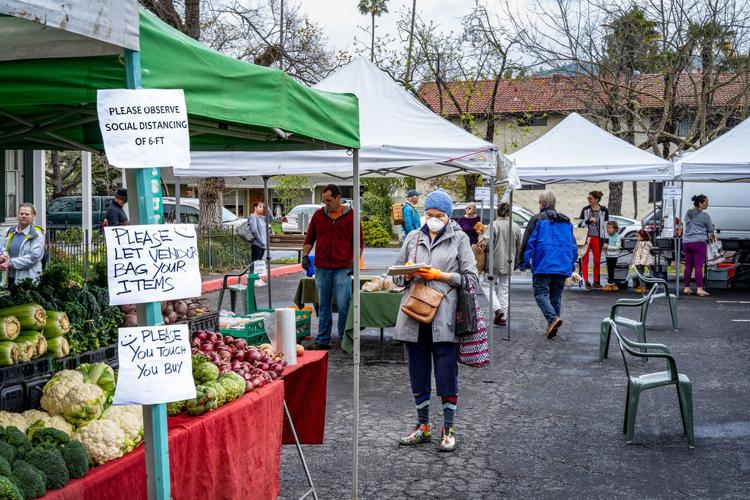 Calistoga Farmers Market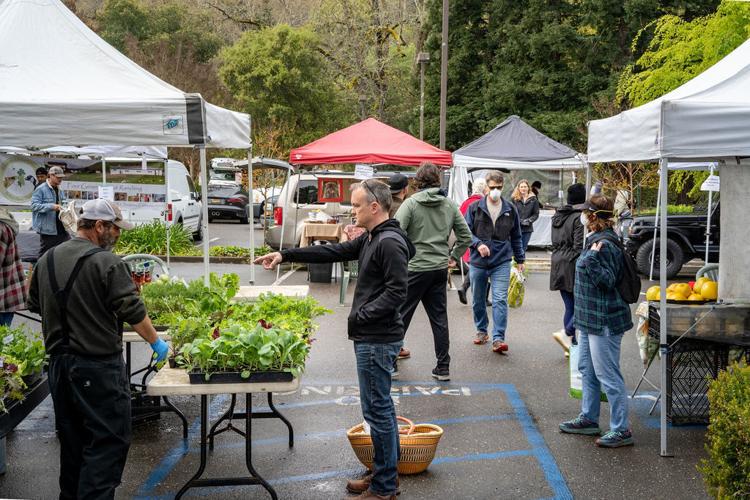 Calistoga Farmers Market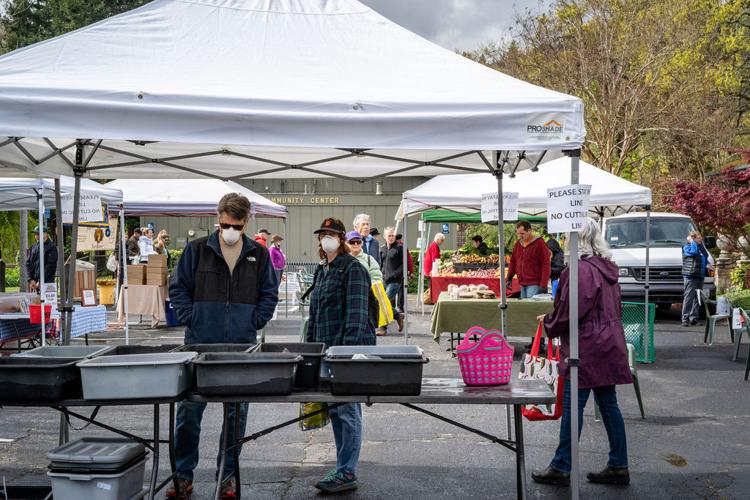 Calistoga Farmers Market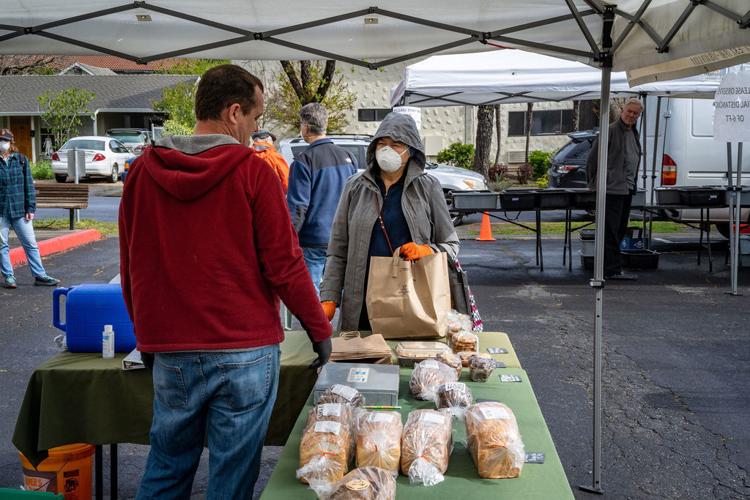 Calistoga Farmers Market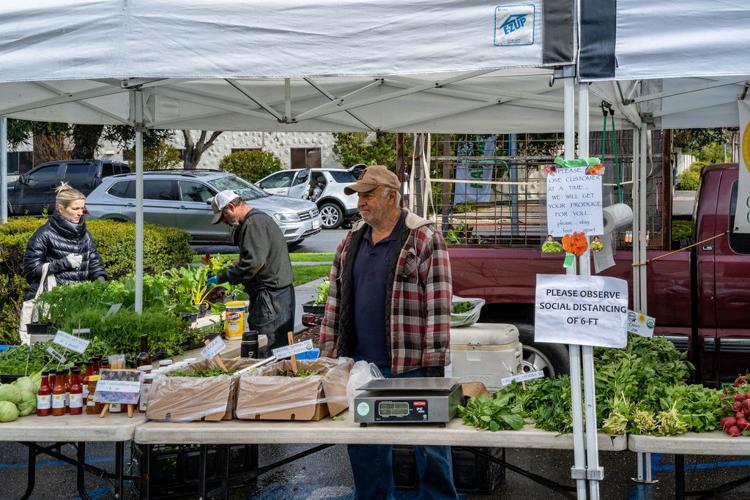 Calistoga Farmers Market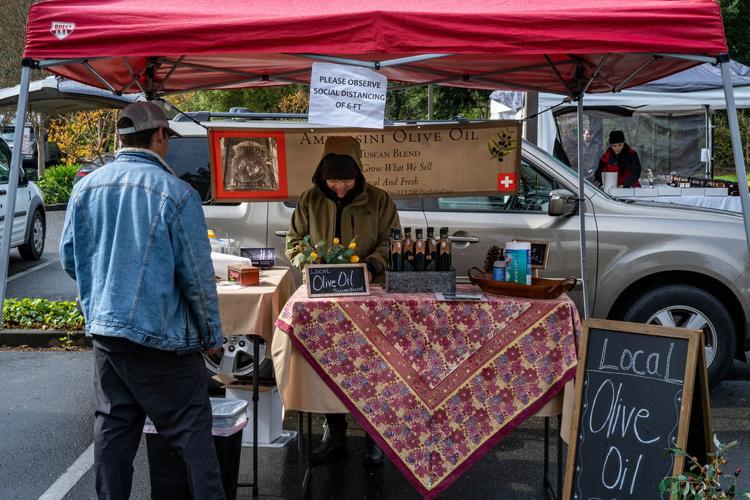 Calistoga Farmers Market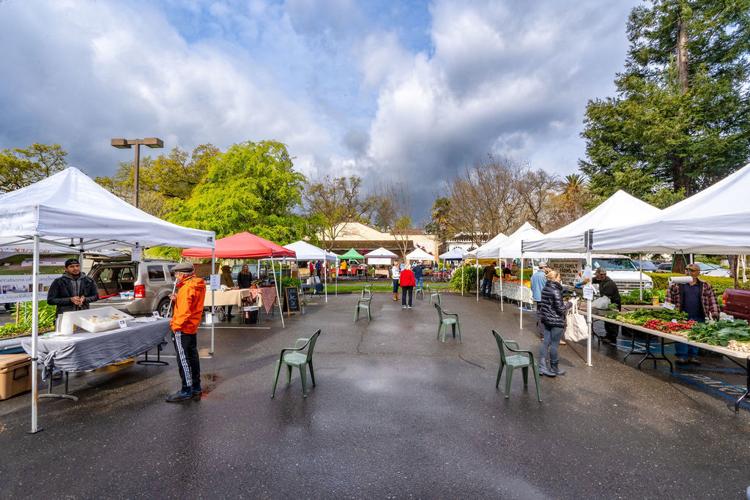 Easter Bunny tours Napa neighborhoods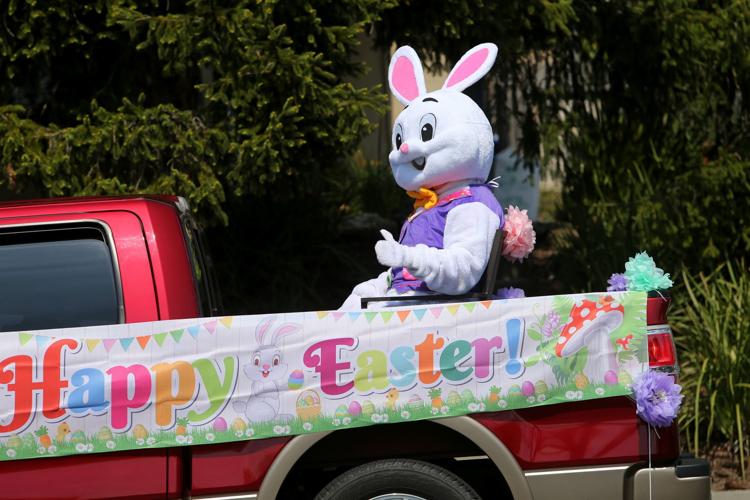 Whole Foods line, April 11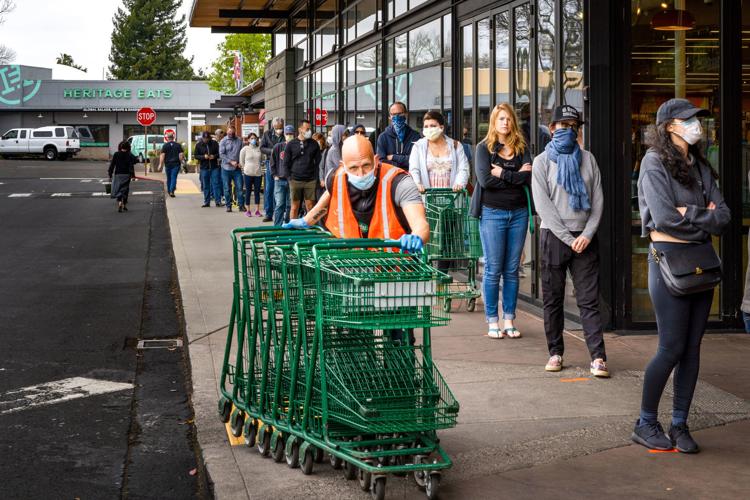 Grab-and-go school lunches in Napa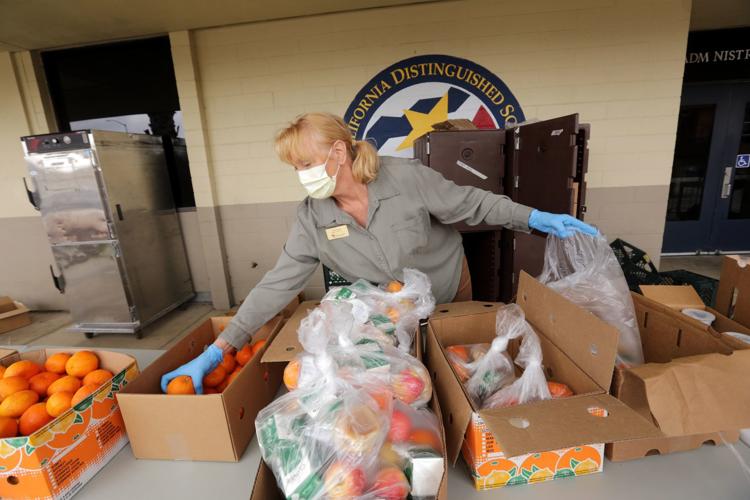 Grab-and-go school lunches in Napa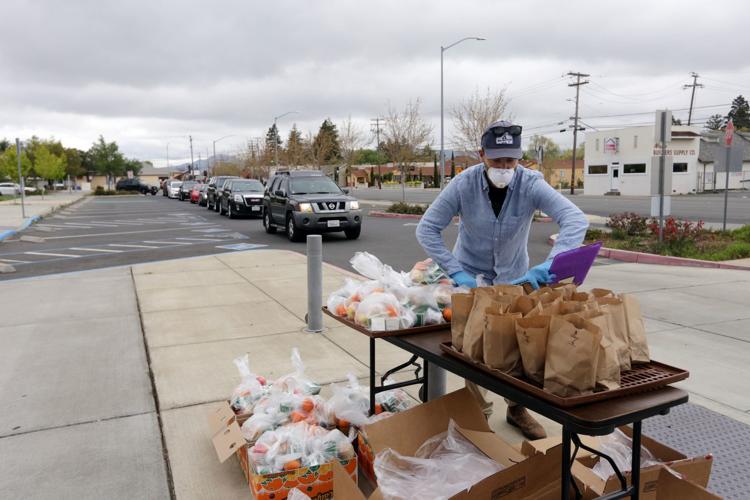 Grab-and-go school lunches in Napa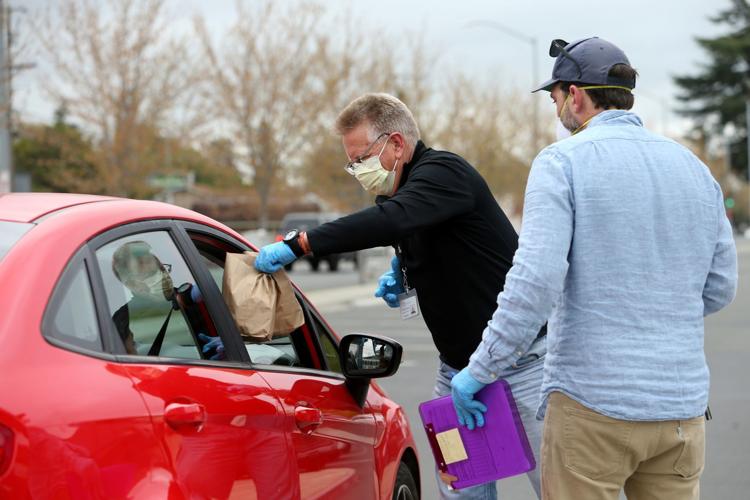 Grab-and-go school lunches in Napa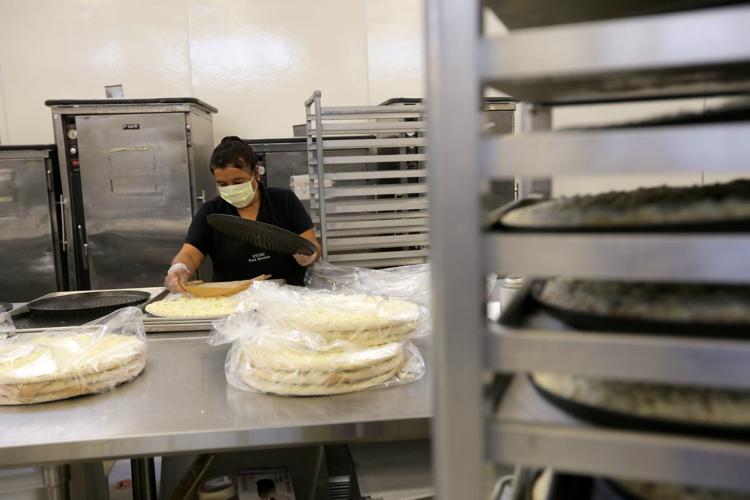 Grab-and-go school lunches in Napa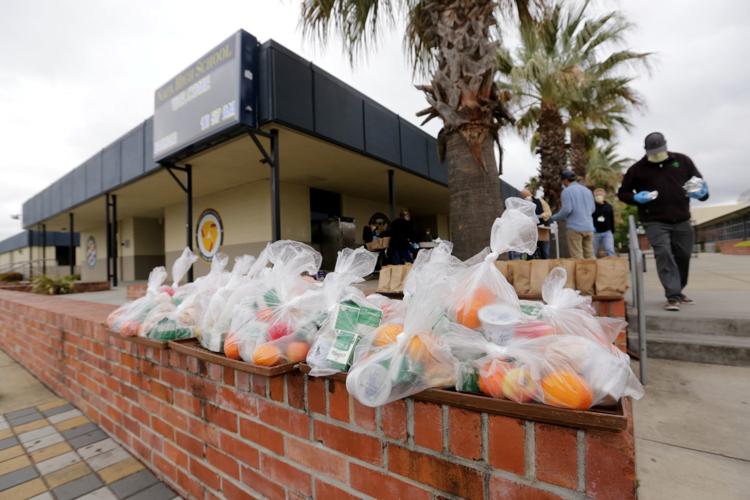 Sign of the times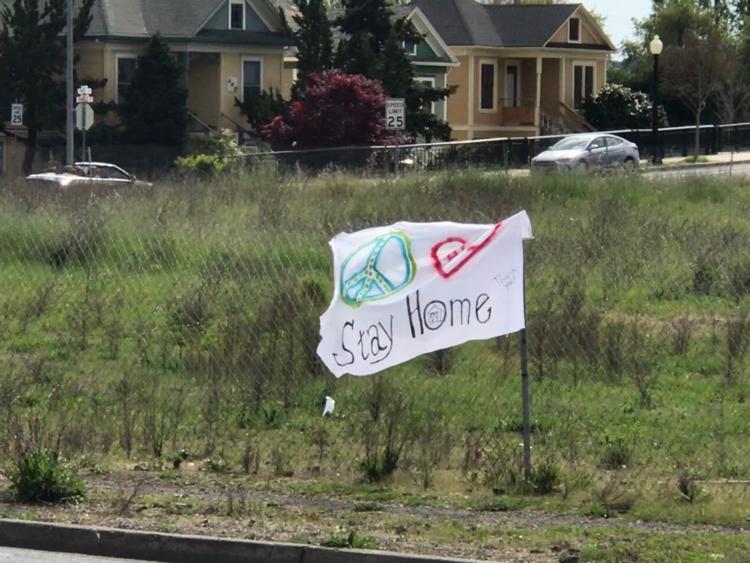 Sign of the times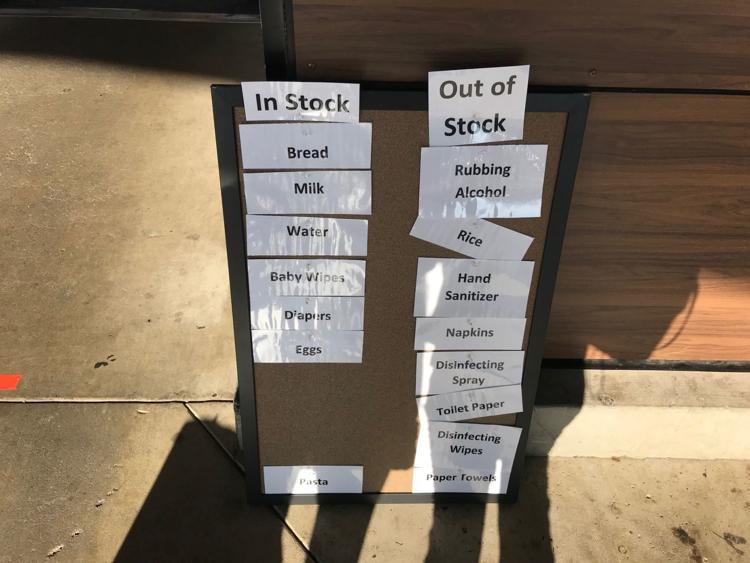 Napa's drive up clinic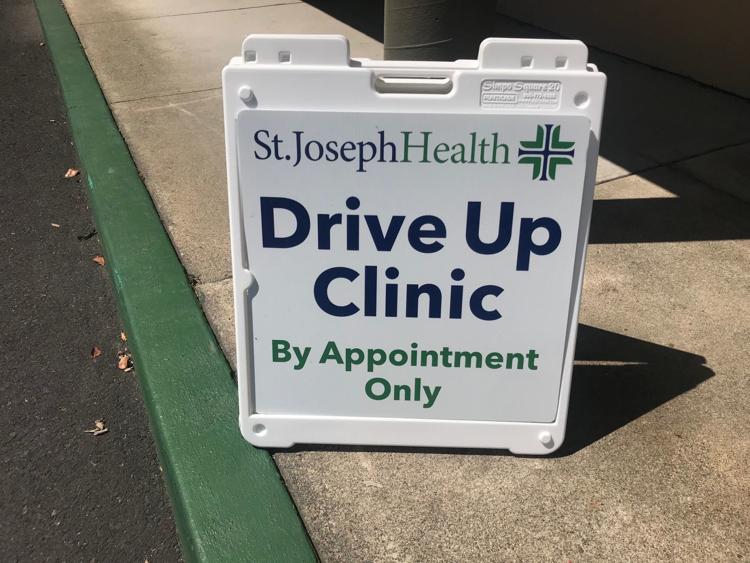 Taking a sample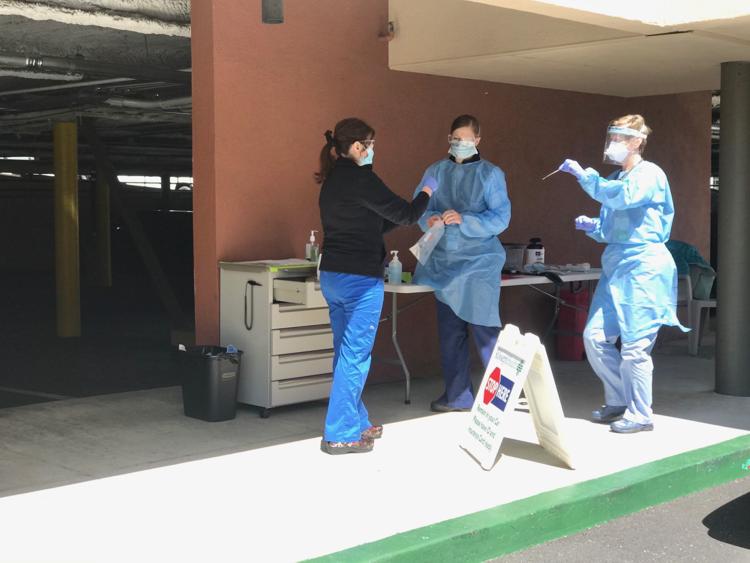 Nicole Landis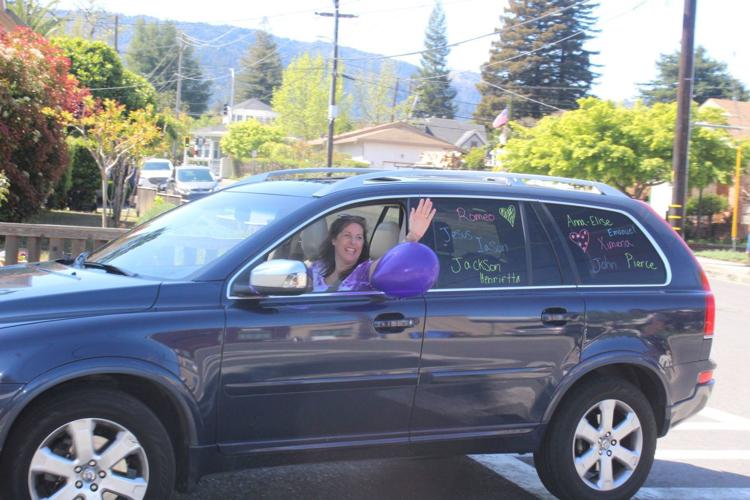 Napa Premium Outlets during the coronavirus epidemic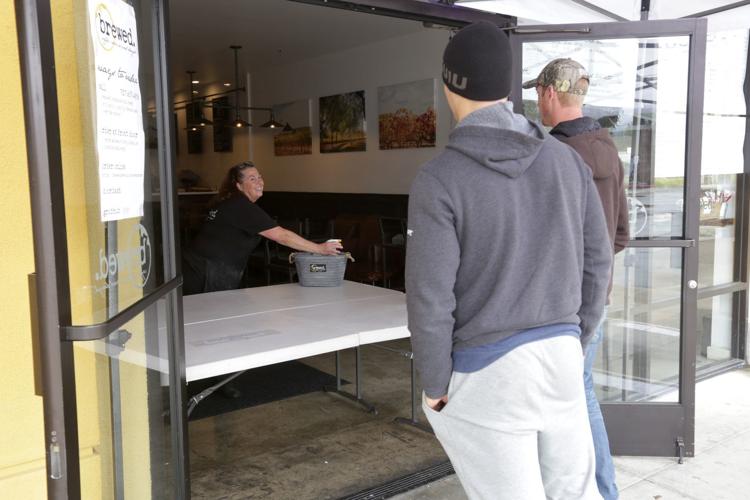 Making face shields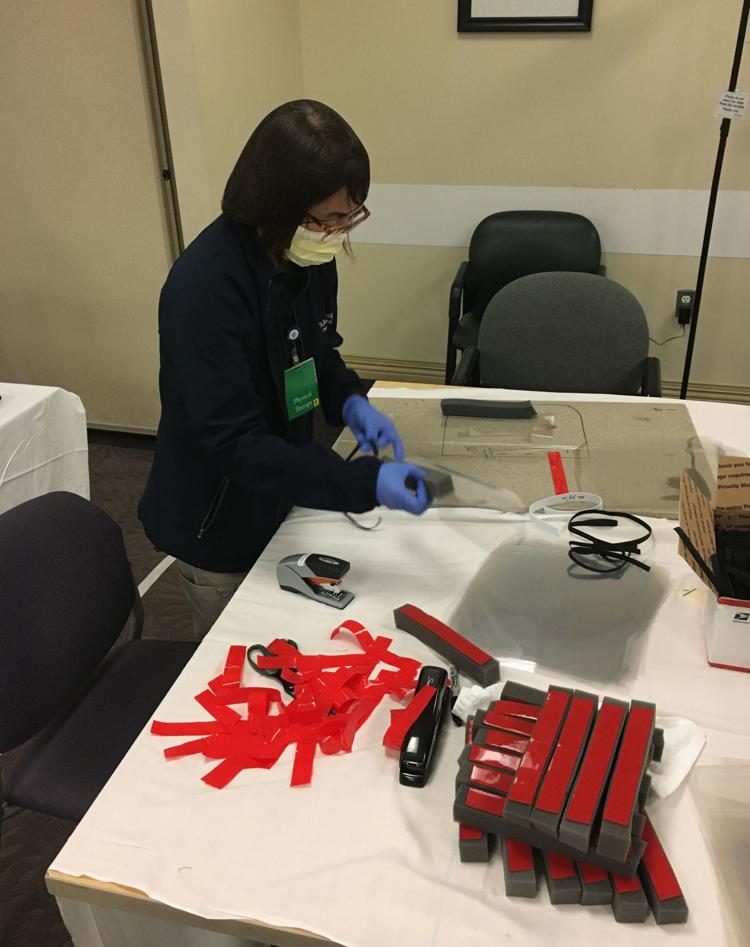 Face shields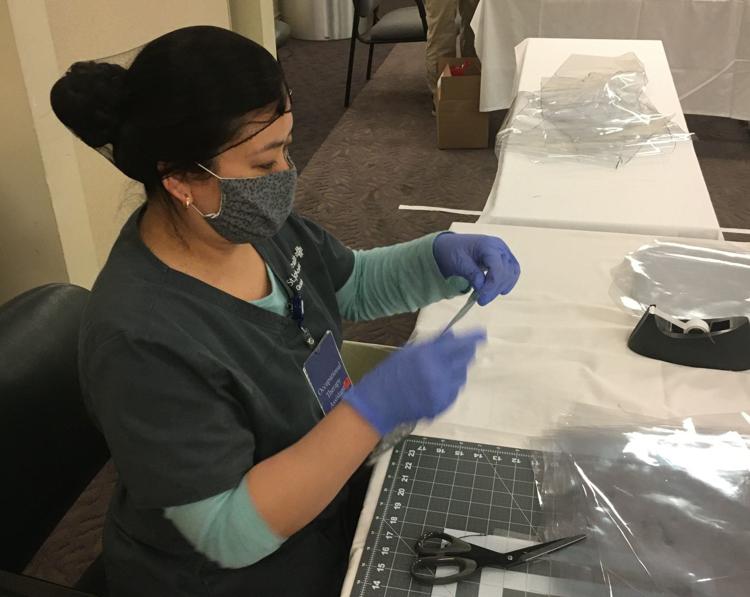 Free Meal Friday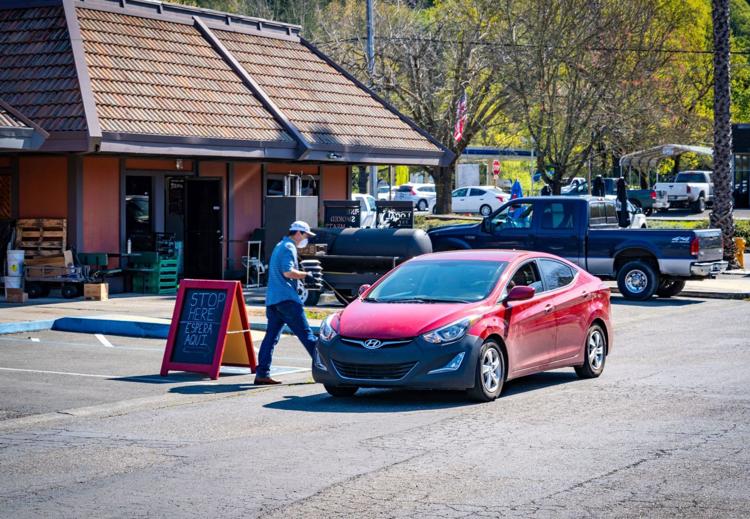 Free Meal Friday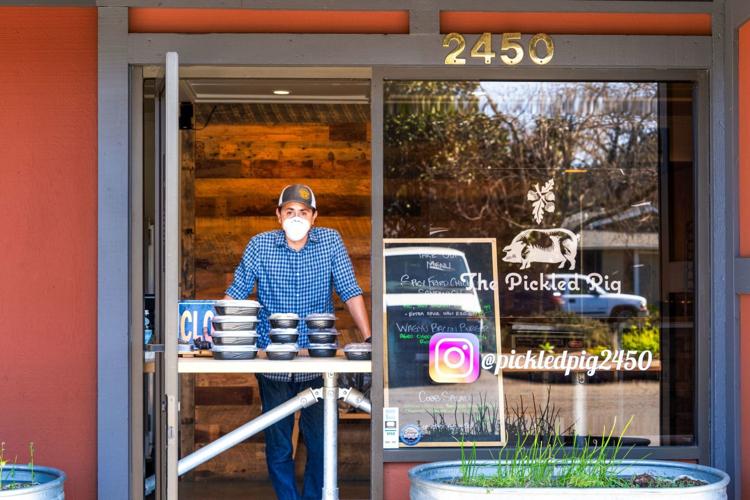 Social distancing signs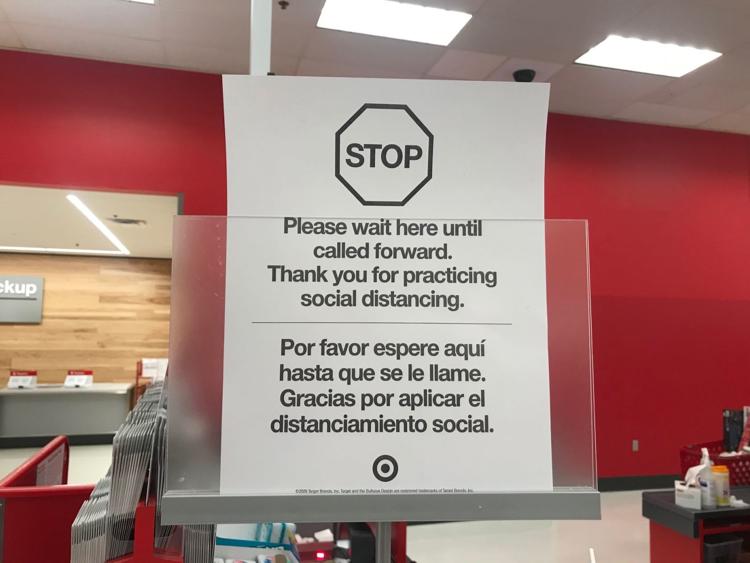 Social distancing signs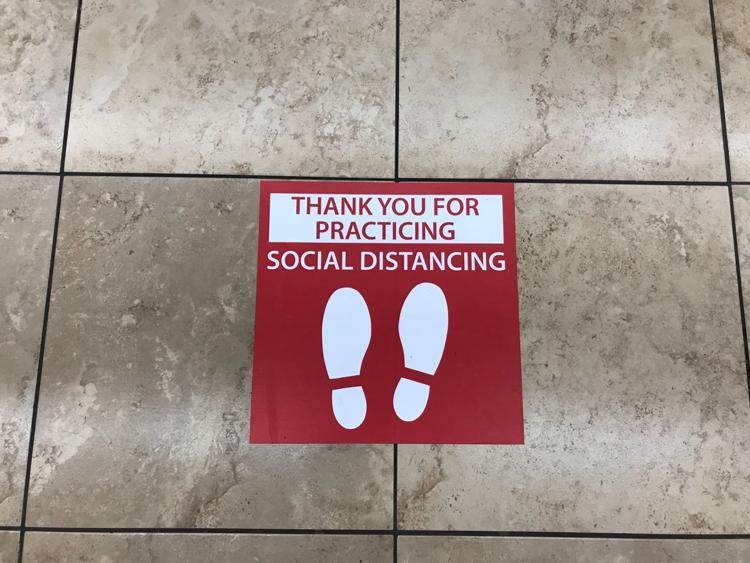 Bread delivery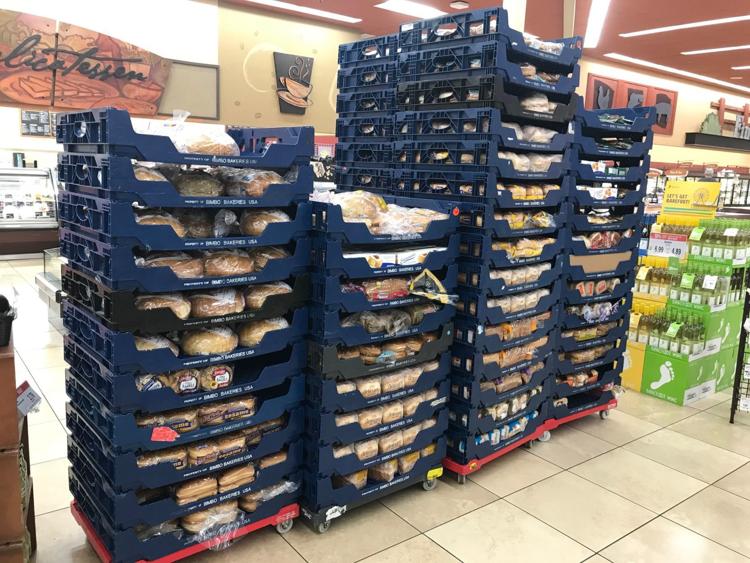 Dr. Manjappa at Queen of the Valley Medical Center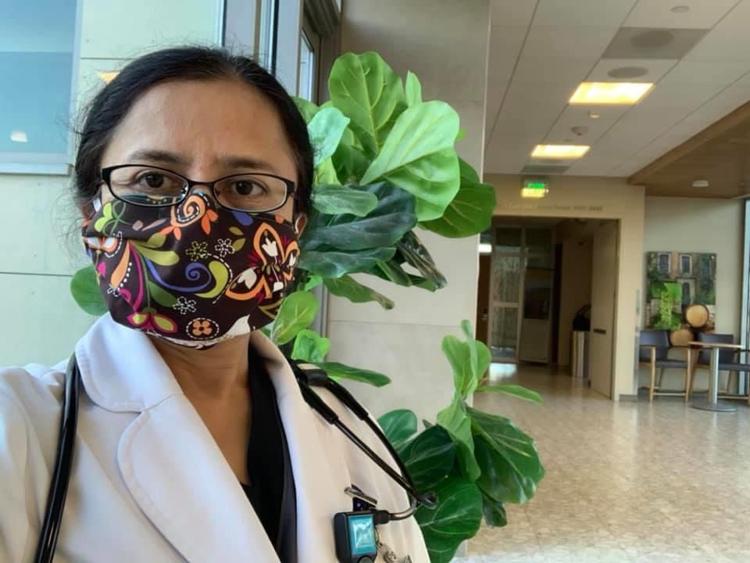 Bear on fence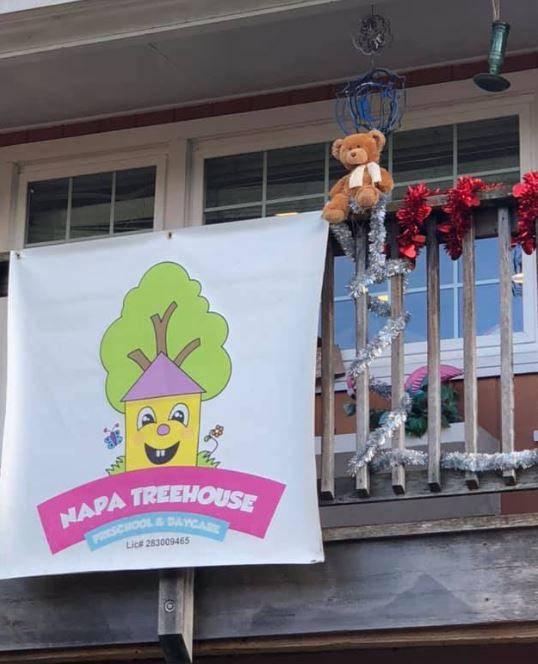 Bear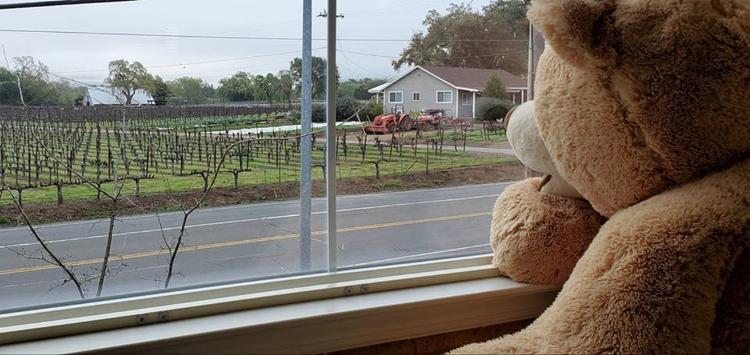 Dr. Adhye and Janice Peters RN
Napa police department employees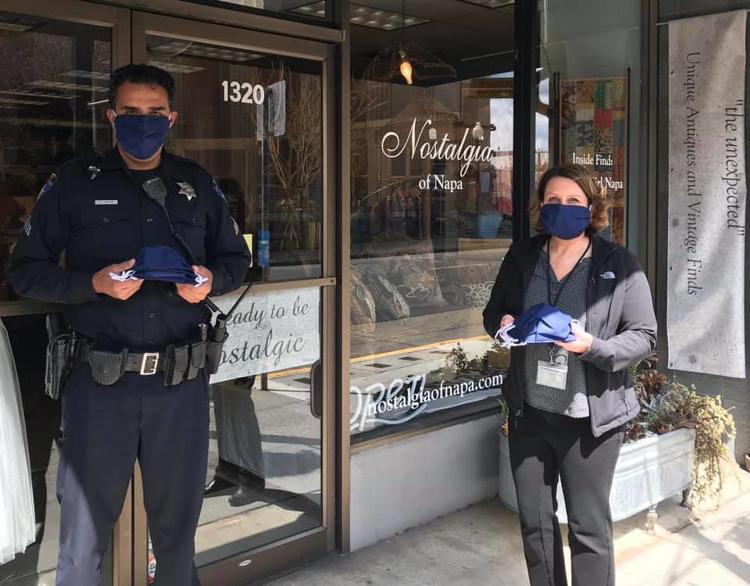 Andrea D. Hoogendoorn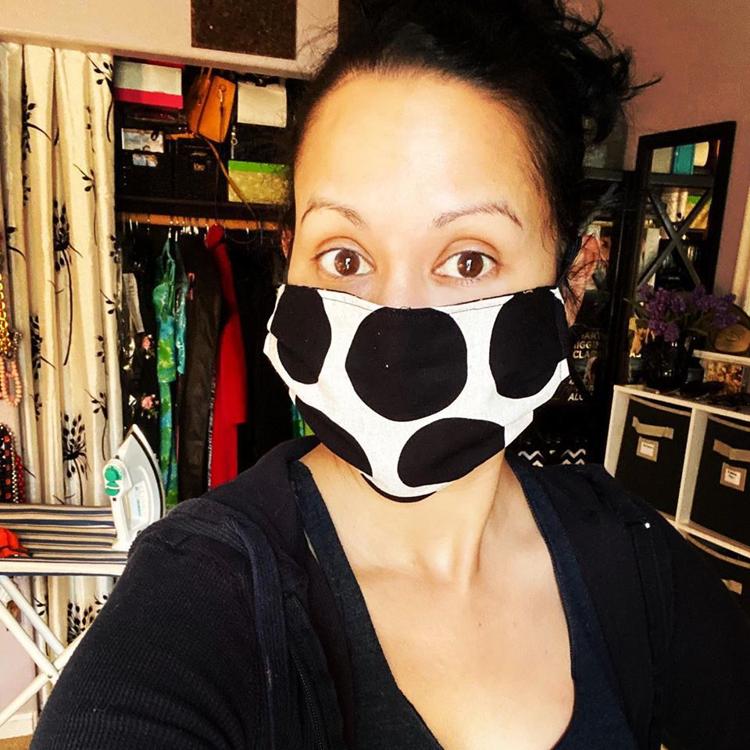 Hanh Ho Egan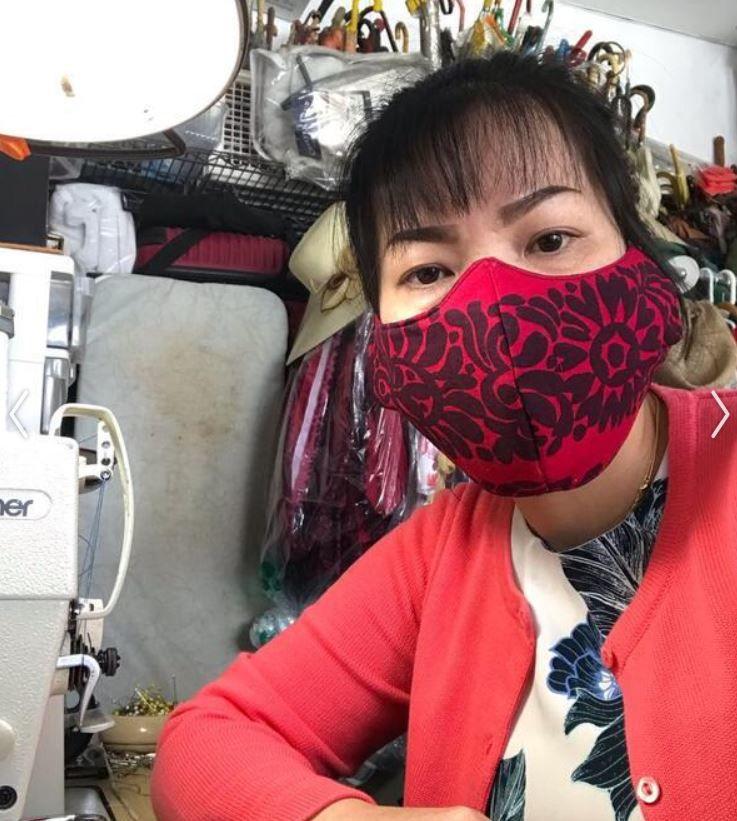 Matthew Blach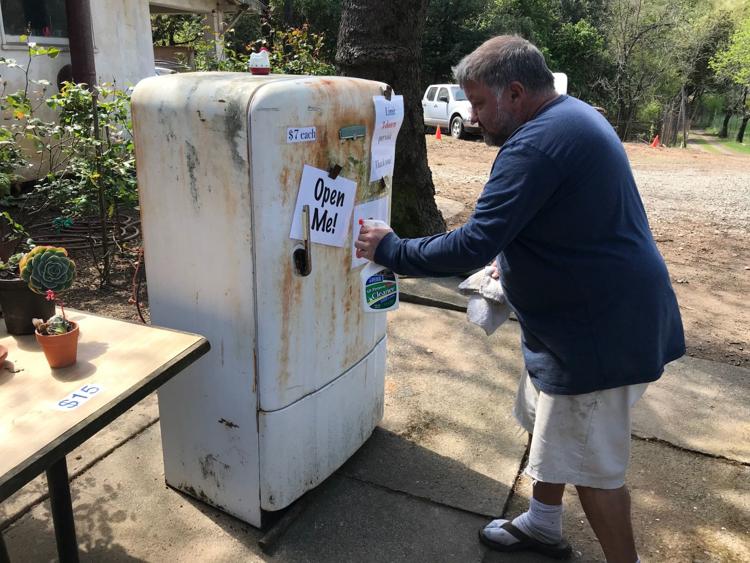 American Canyon park sign, social distancing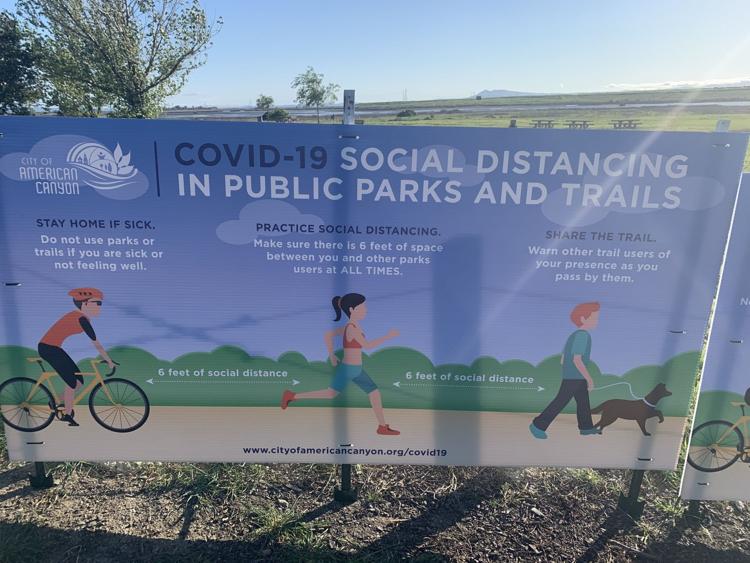 Cal Mart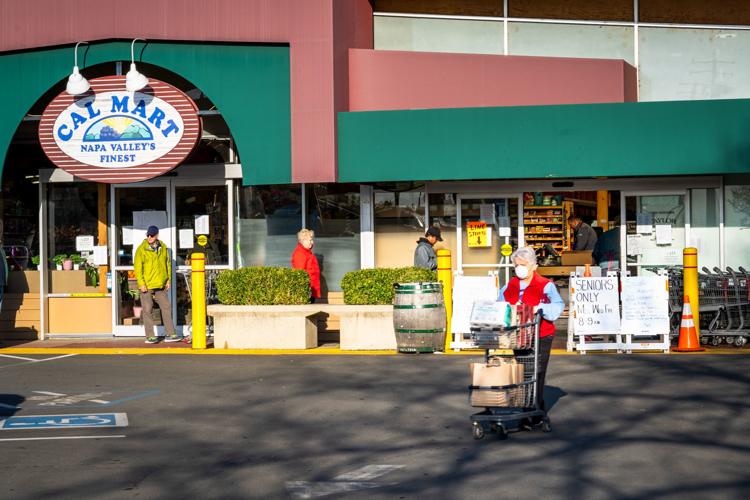 Calistoga take-out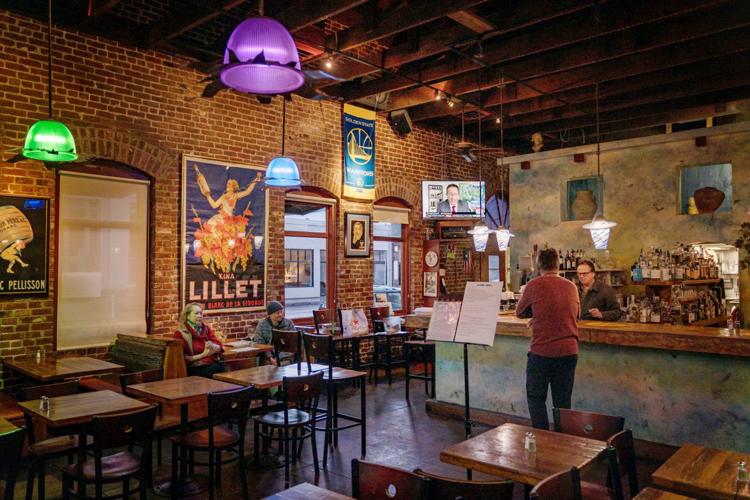 Calistoga take-out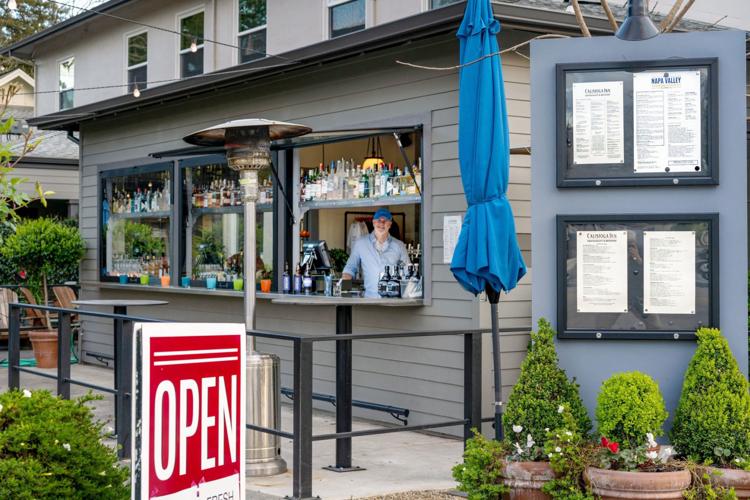 Calistoga take-out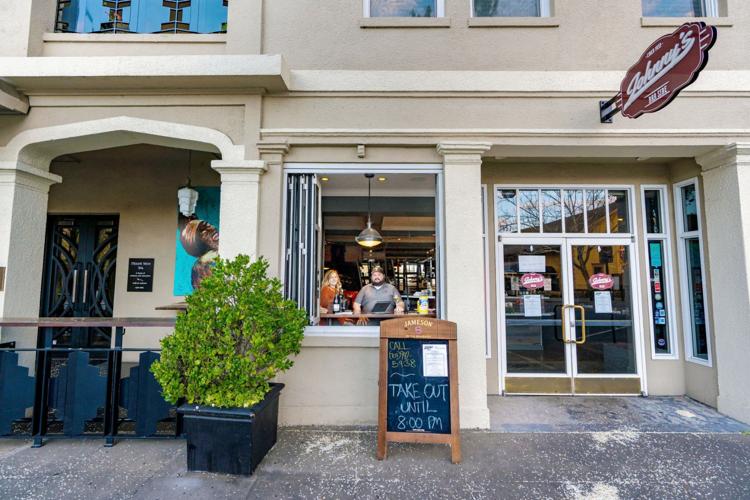 Calistoga take-out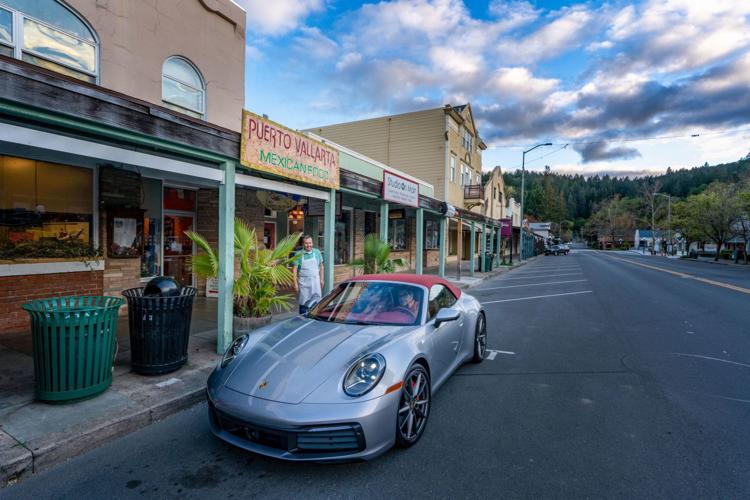 Calistoga take-out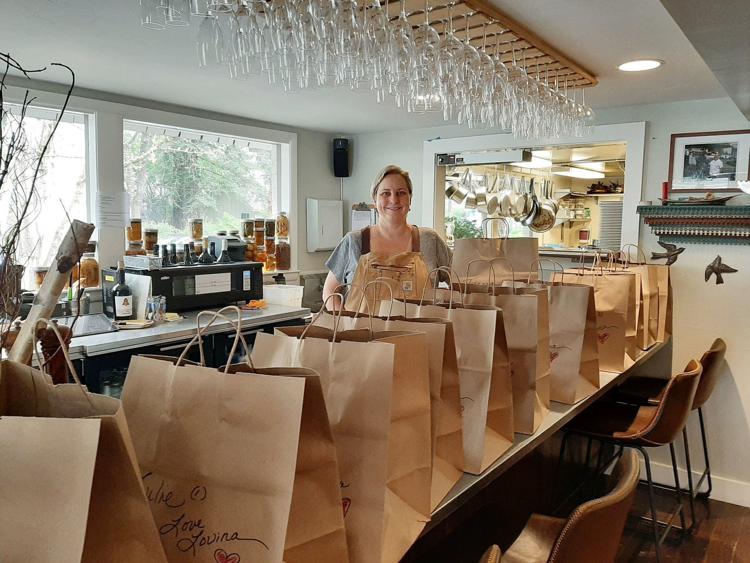 Food pick up signs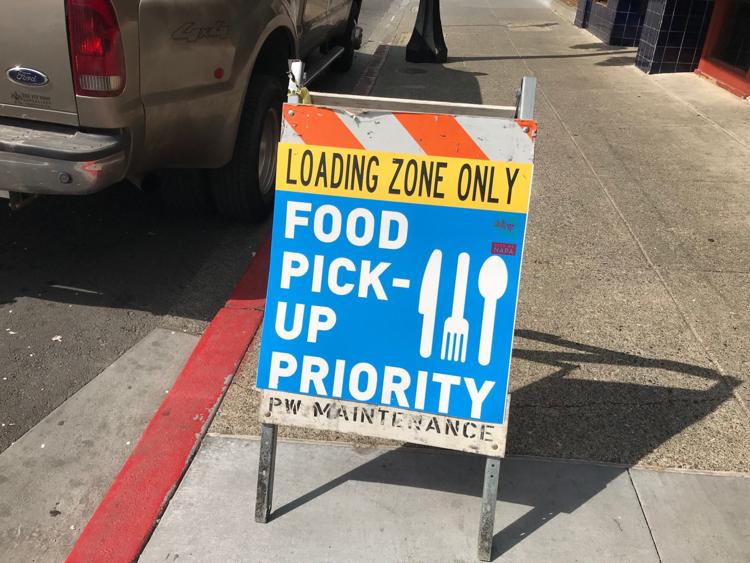 VNV welcome center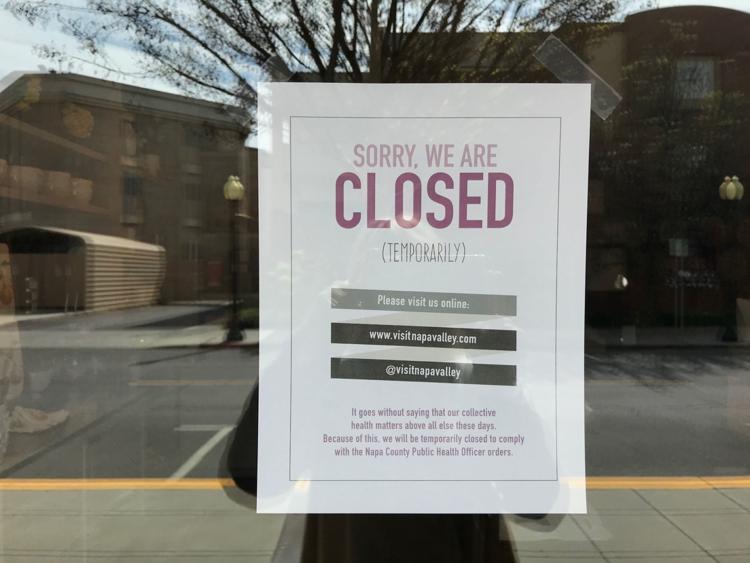 Main Street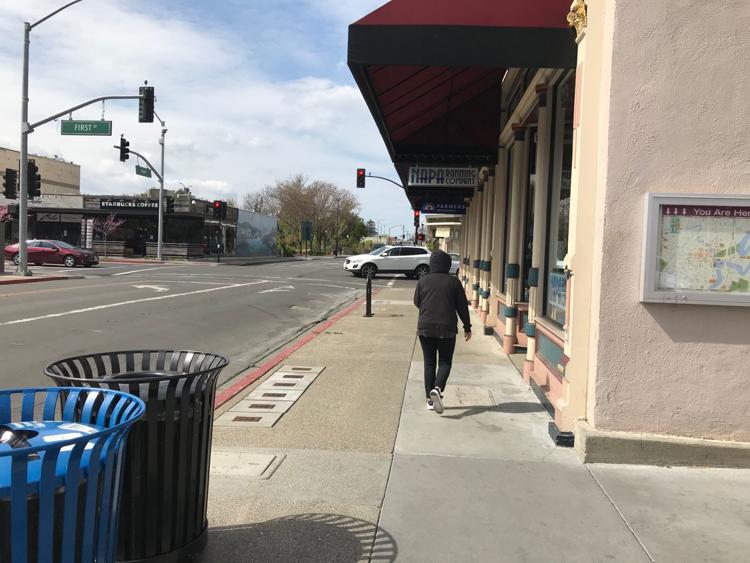 Empty Kohl's parking lot
Napa Running Co.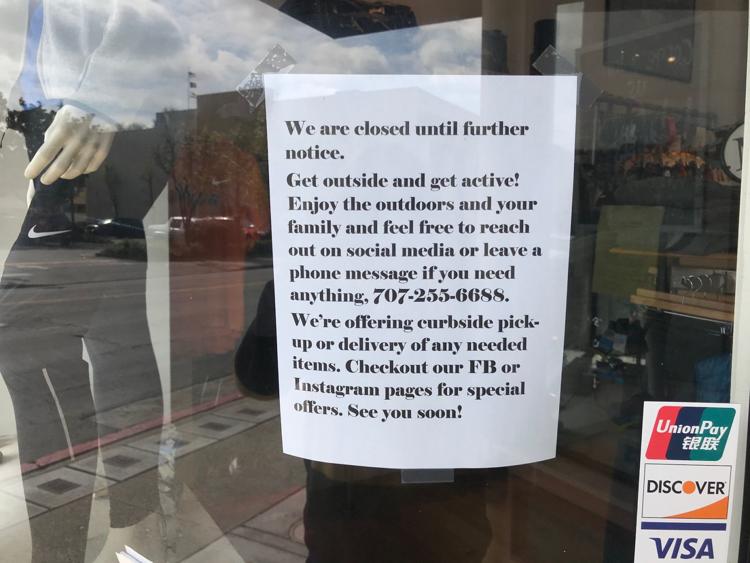 Bread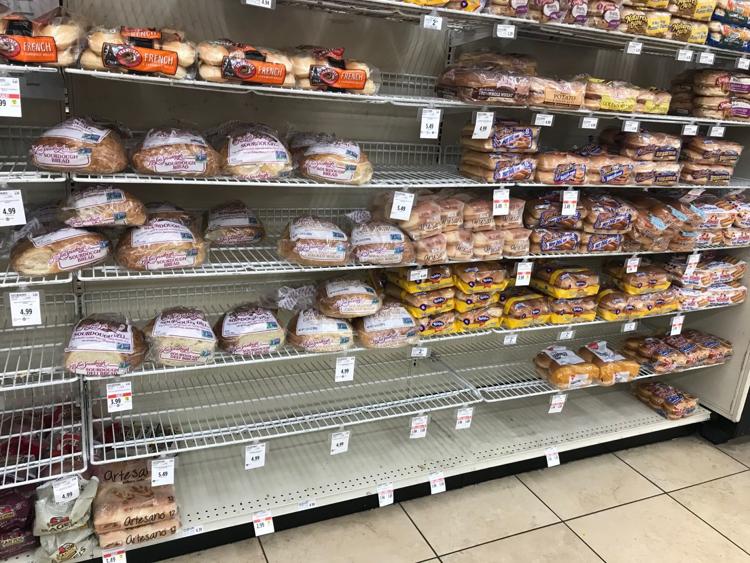 Cleaning at the check out station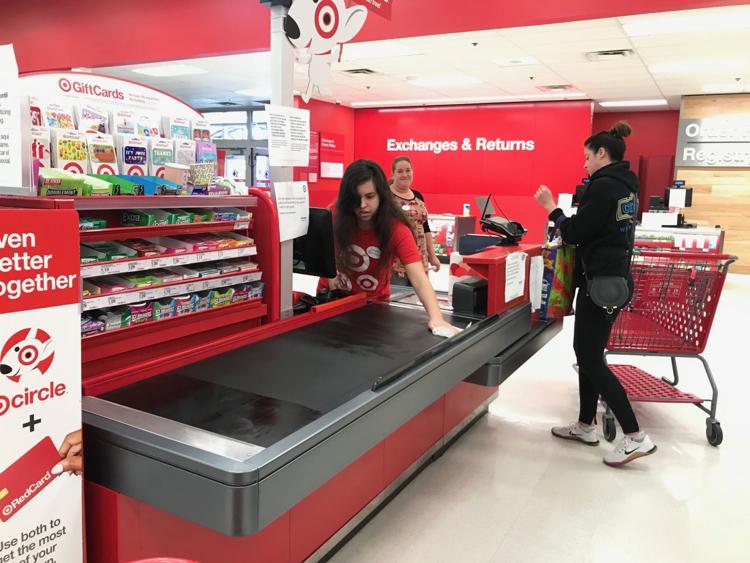 Restocking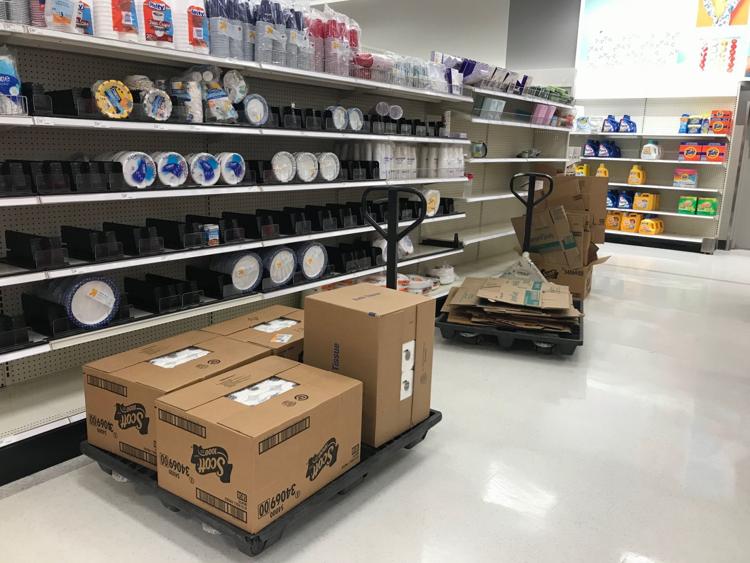 Toilet paper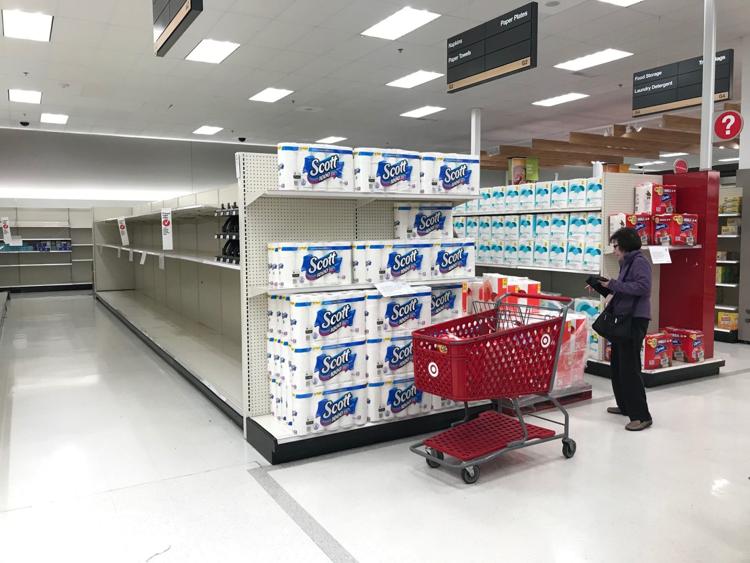 Toilet paper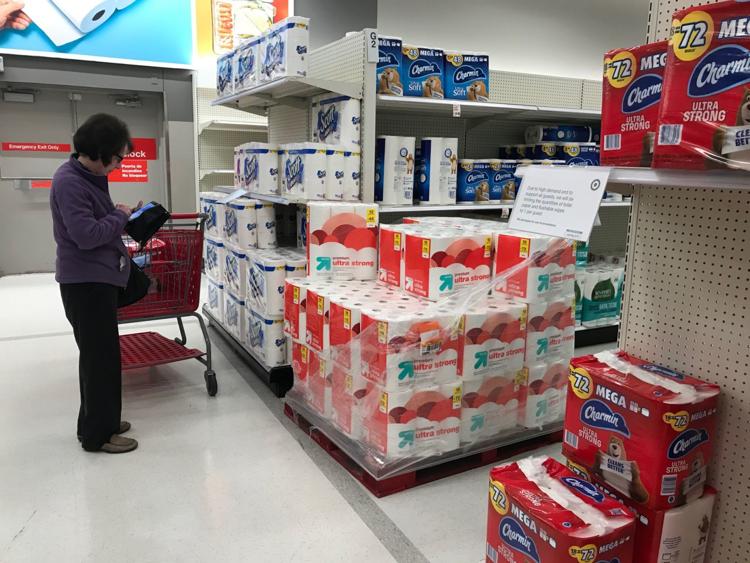 More wipes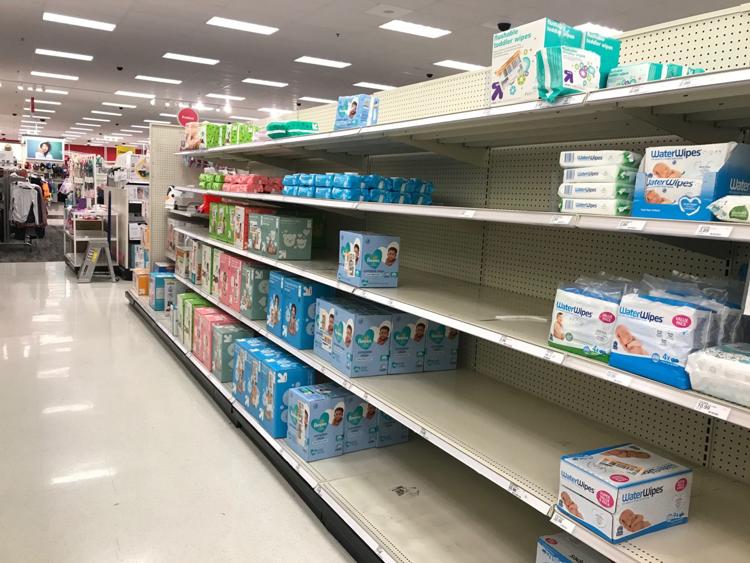 Restocking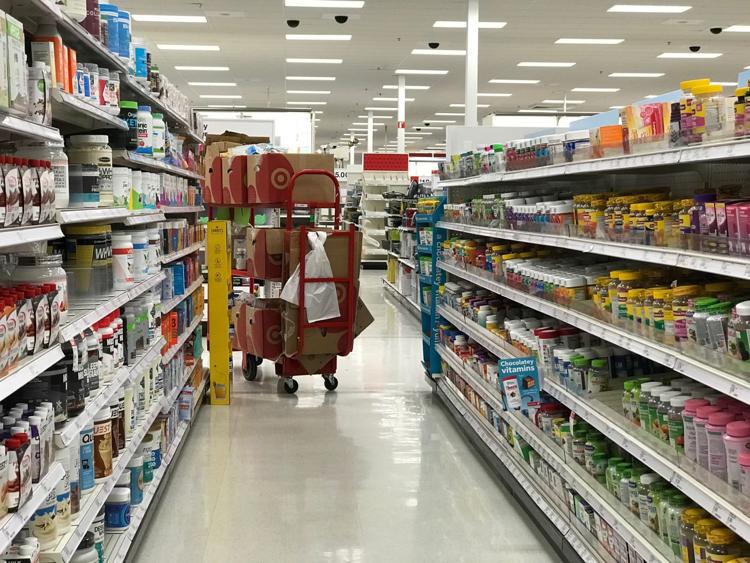 Disinfectant wipes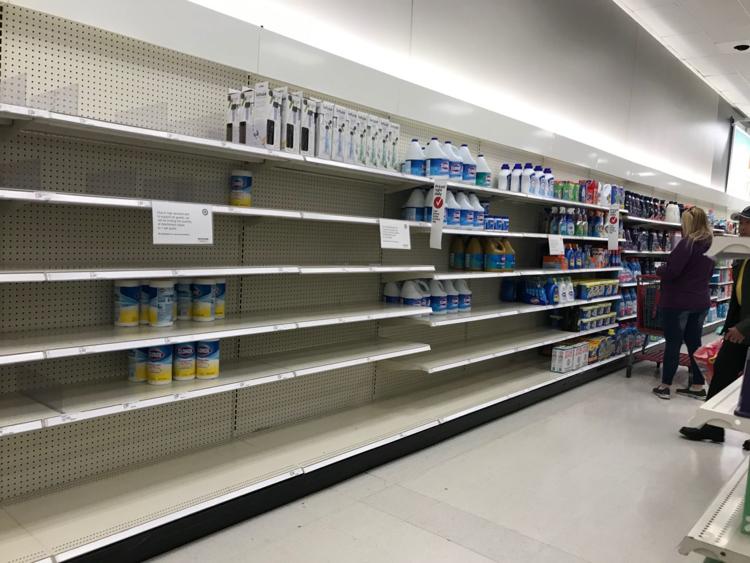 Raley's eggs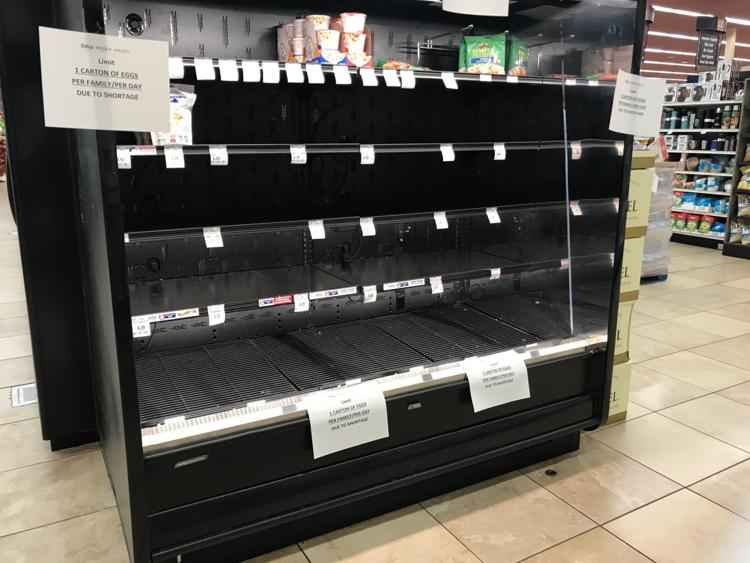 Produce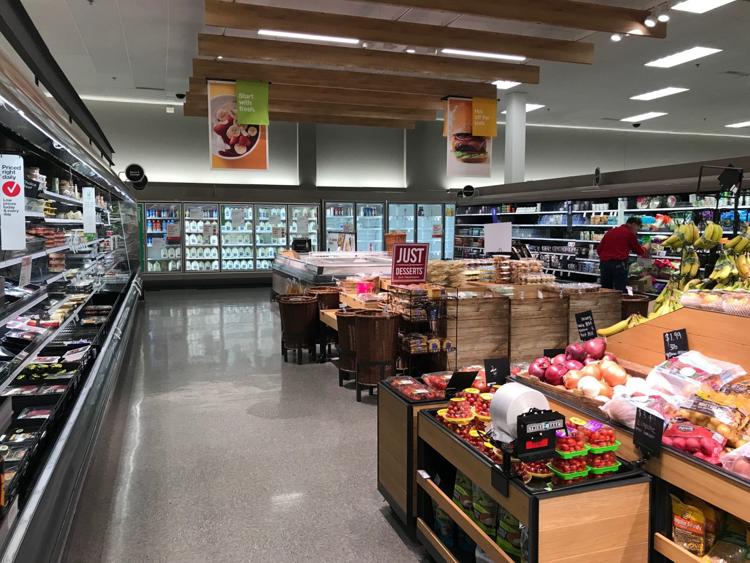 Restocking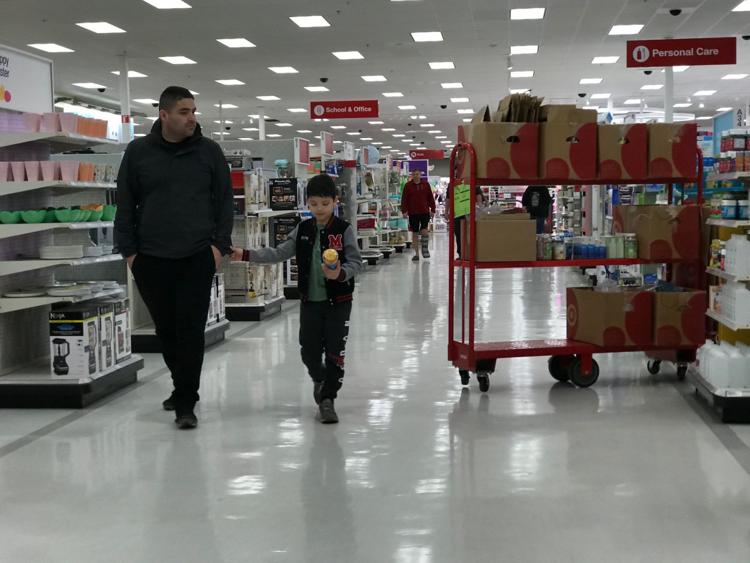 Raley's barriers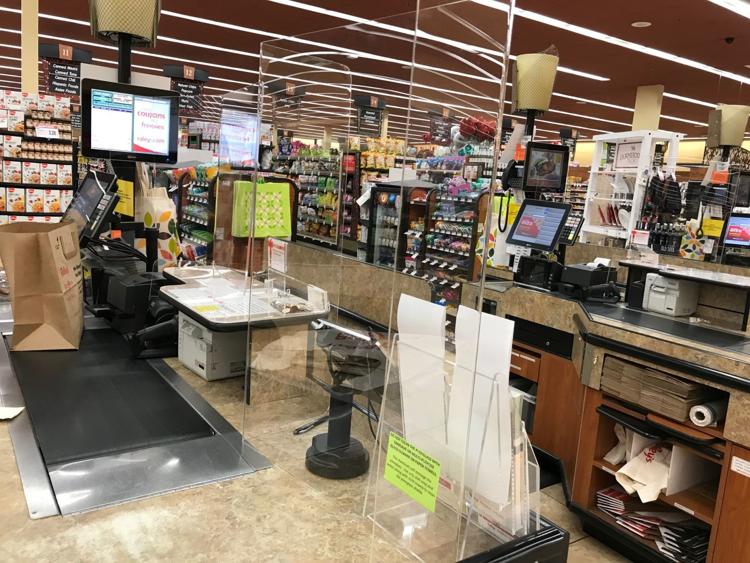 Raley's bulk foods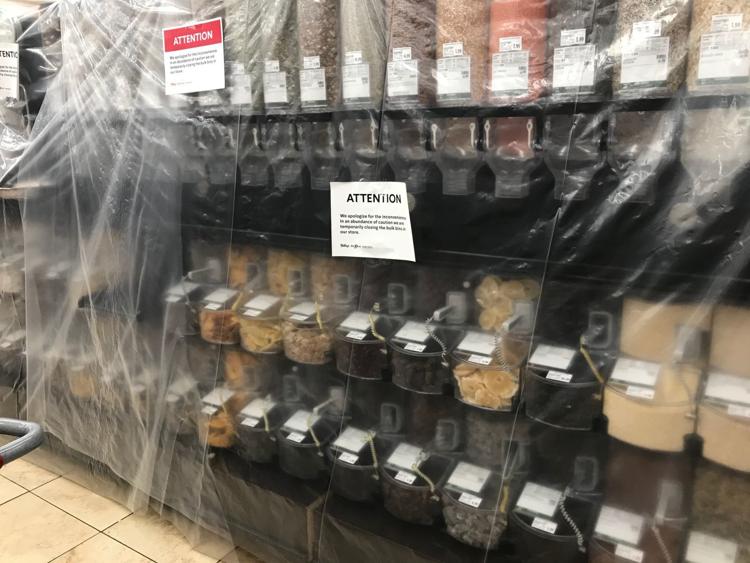 Water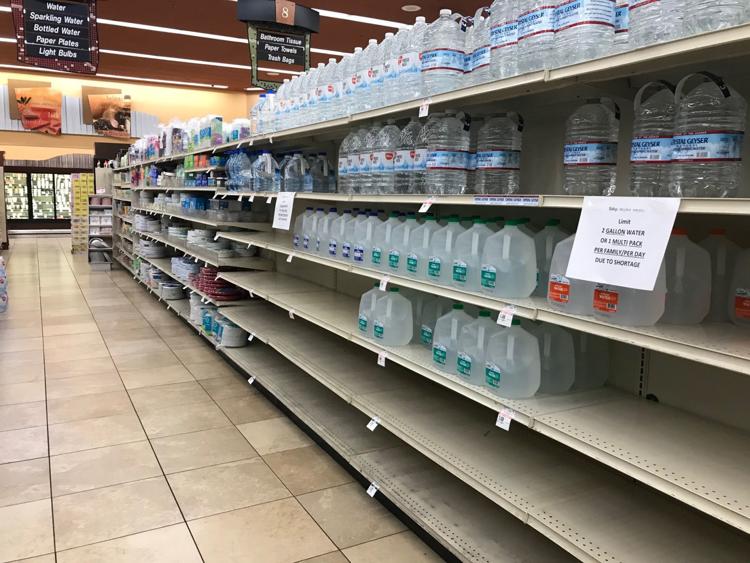 Raley's check out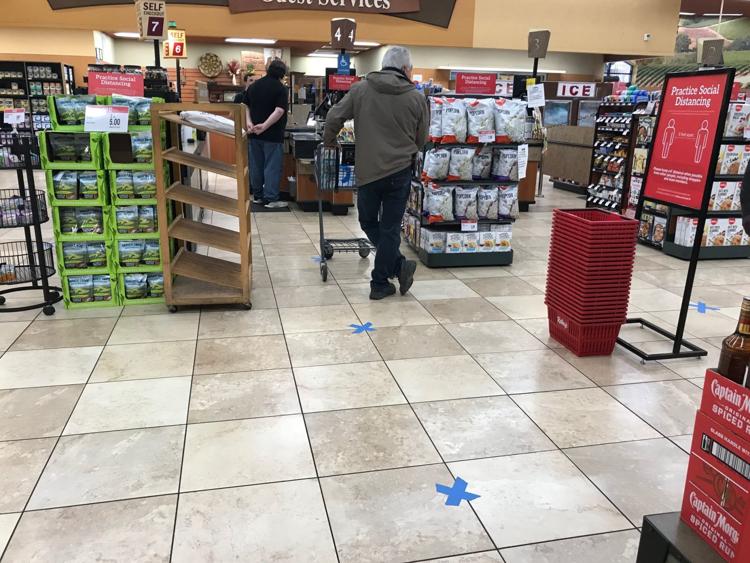 Raley's signs
Squeeze Inn Hamburgers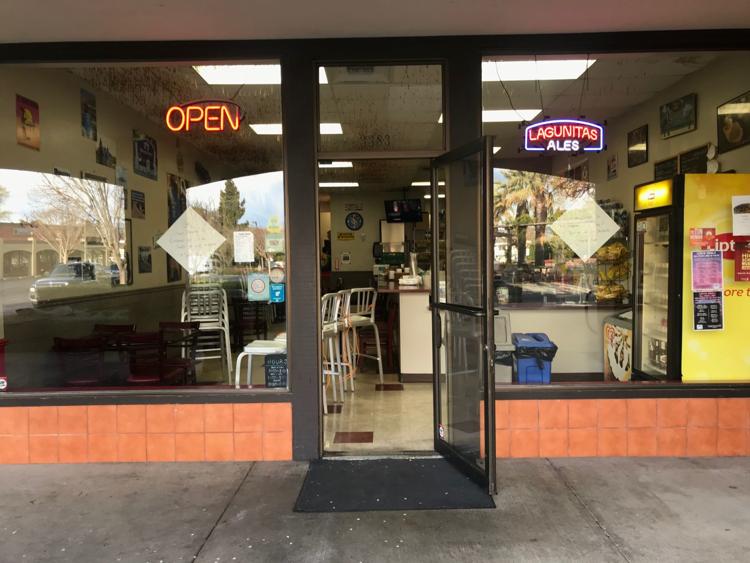 The parking lot at Redwood Plaza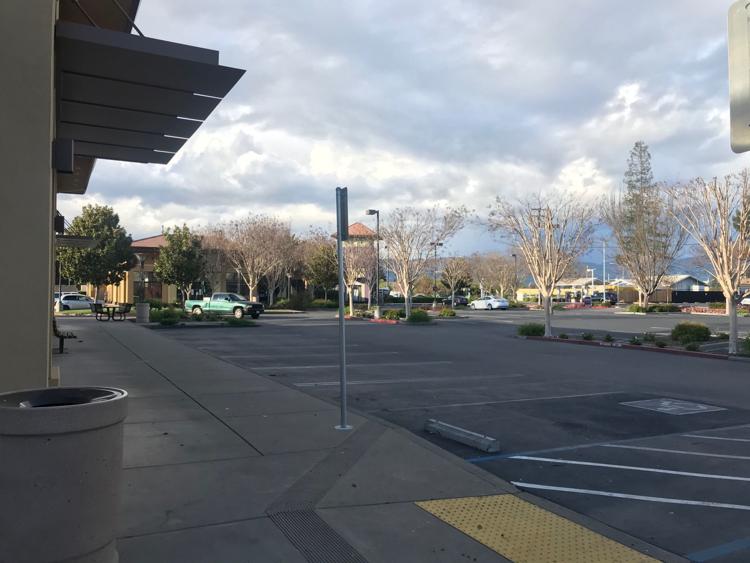 Demand increases for Napa food relief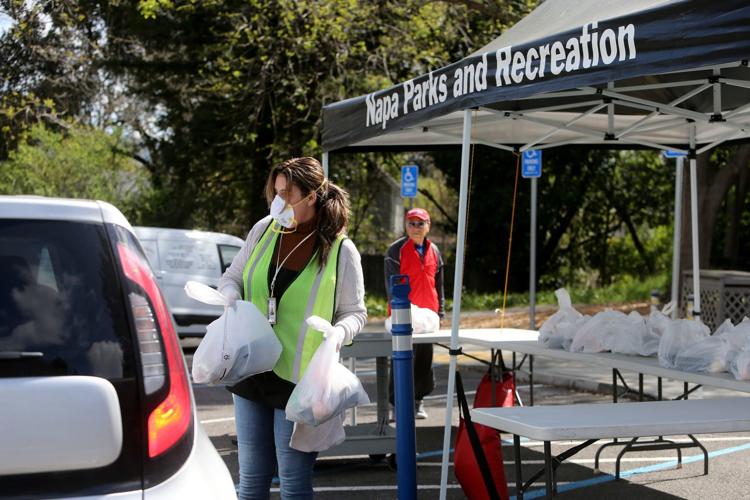 St. Helena Safeway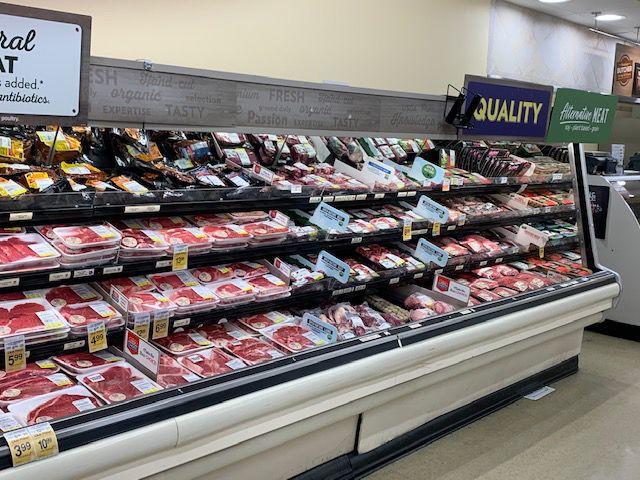 St. Helena Safeway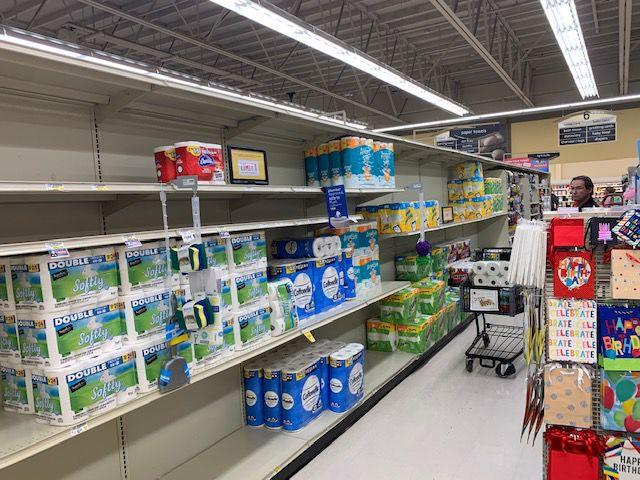 Napa Target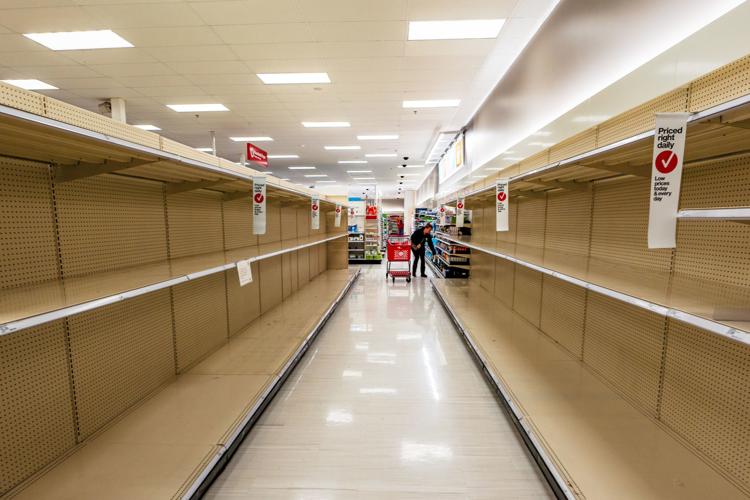 Ciccio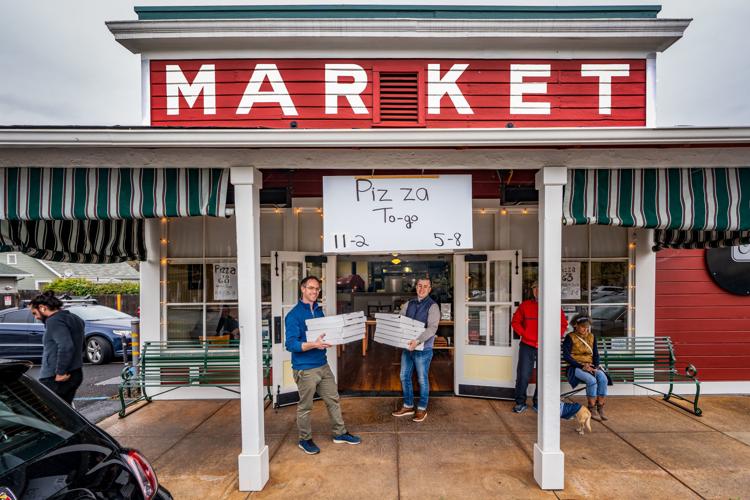 Safeway in St. Helena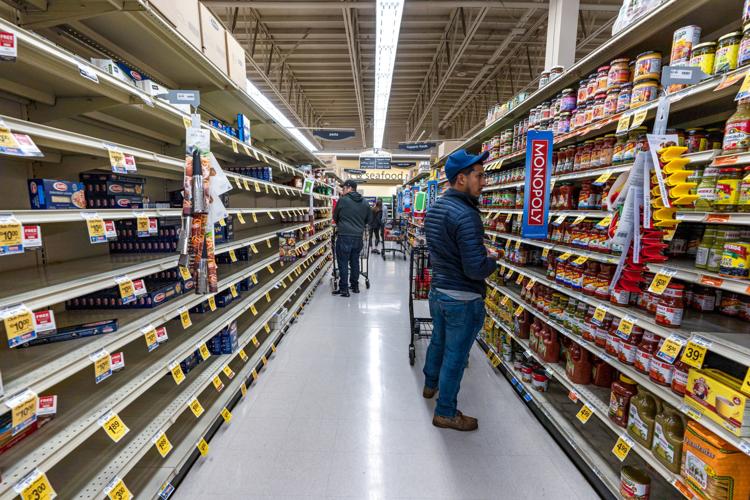 Milk at Raley's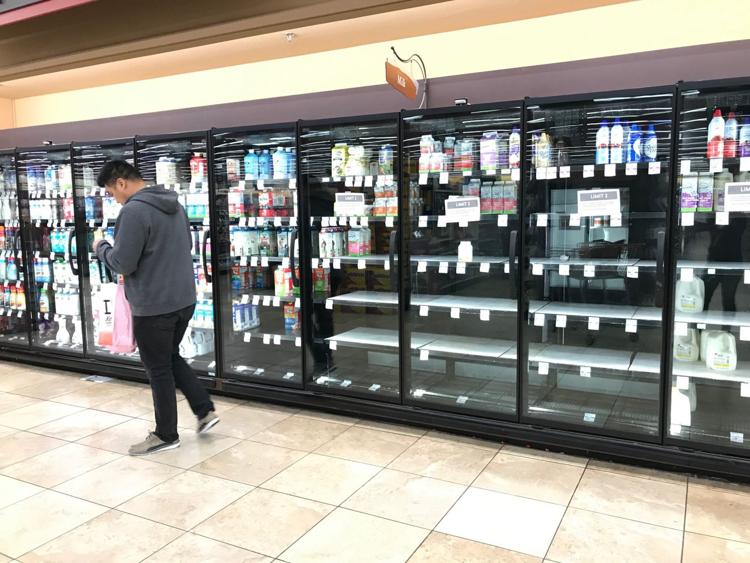 Umpqua bank
Target toilet paper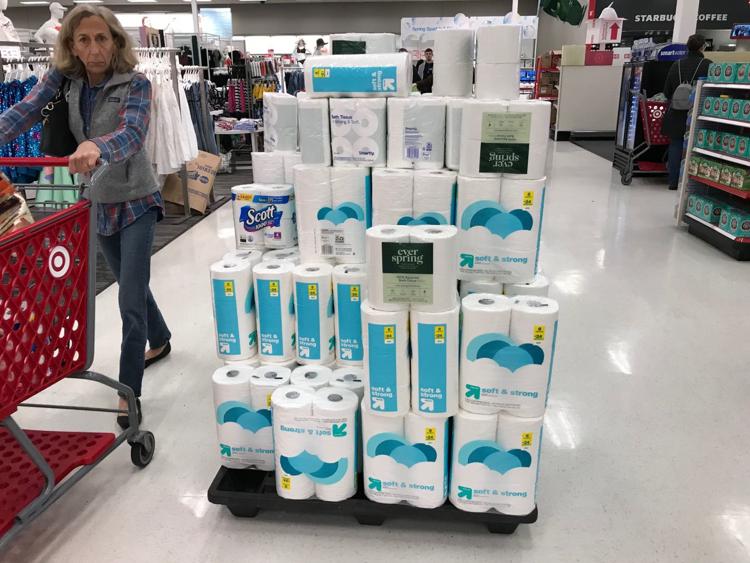 Bel Aire shoppers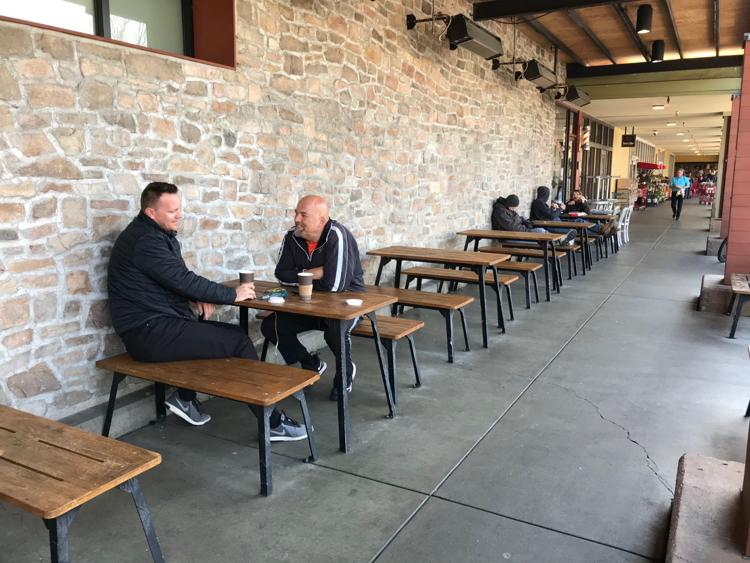 South Napa Target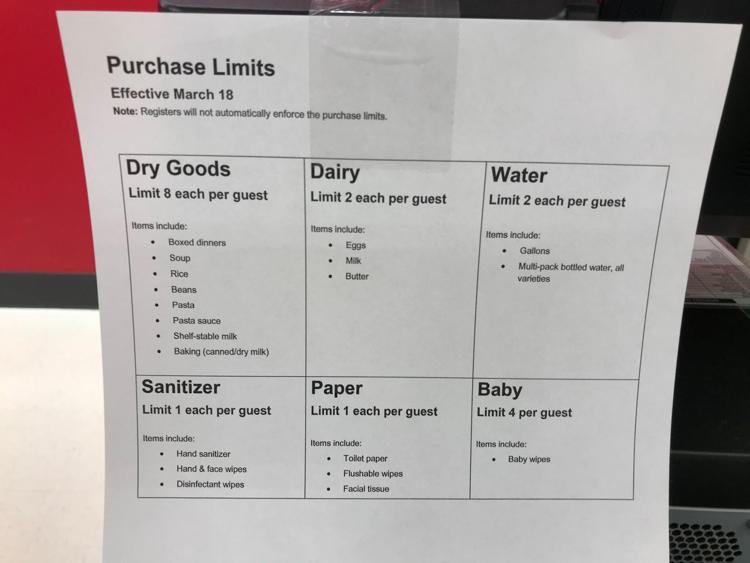 World Market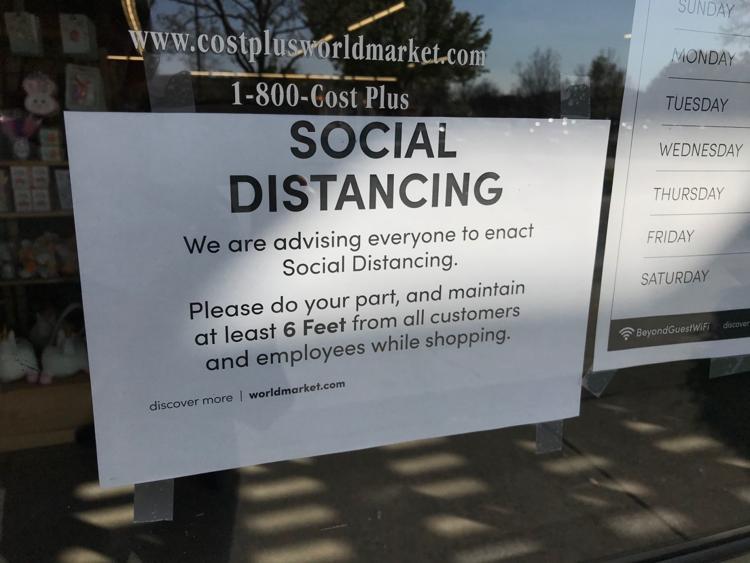 Napa Target shoppers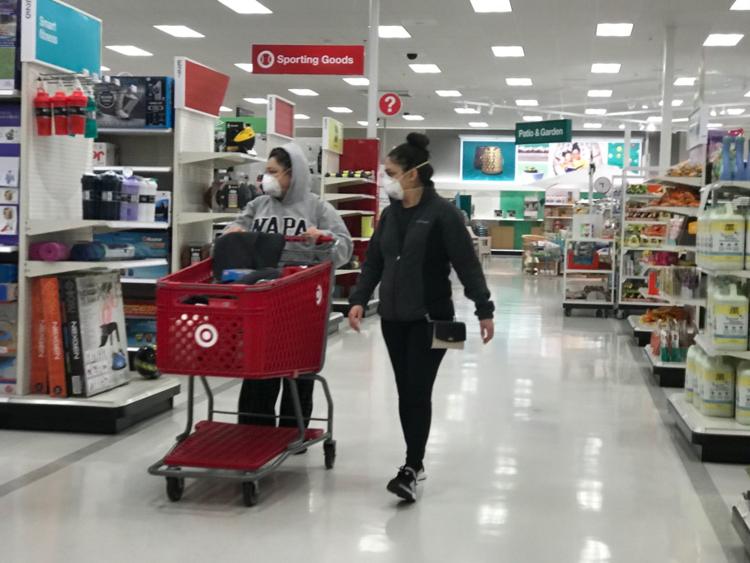 Trader Joe's line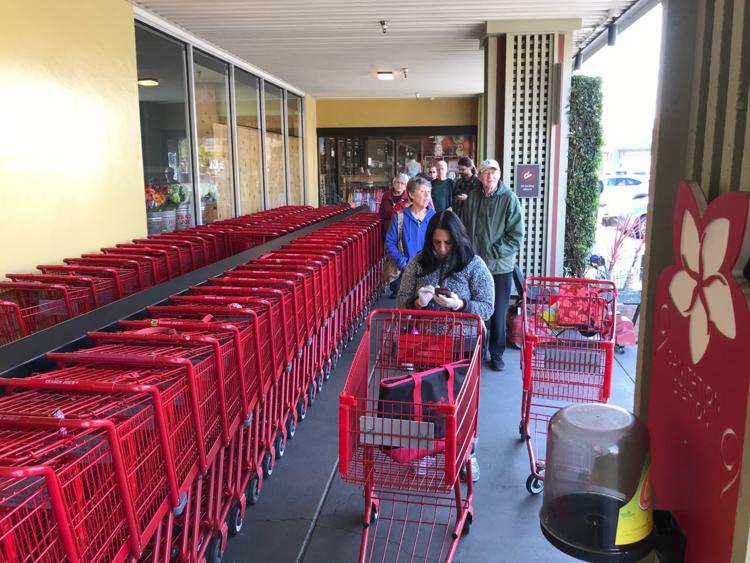 Bel Aire Plaza parking lot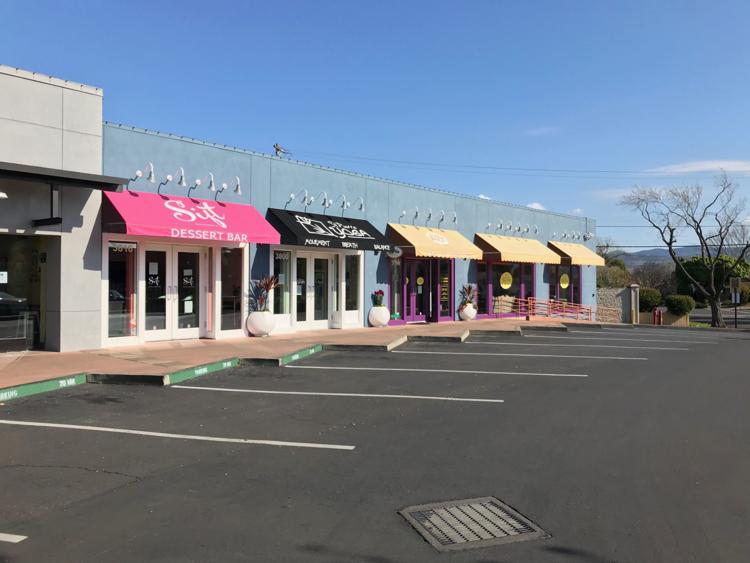 CalMart in Calistoga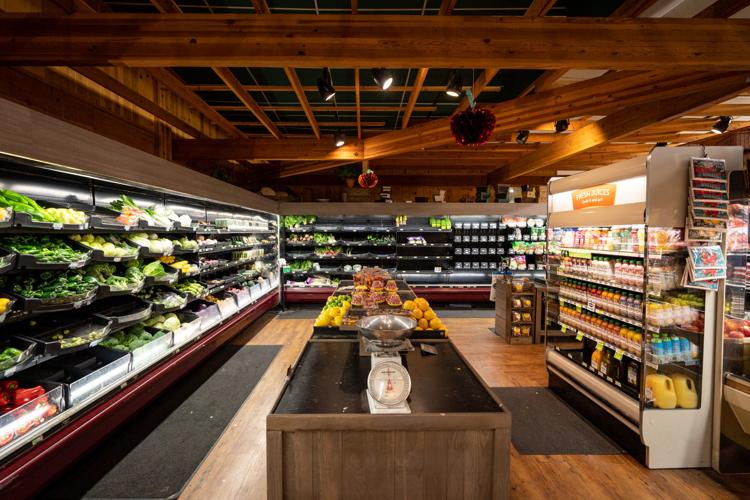 CalMart in Calistoga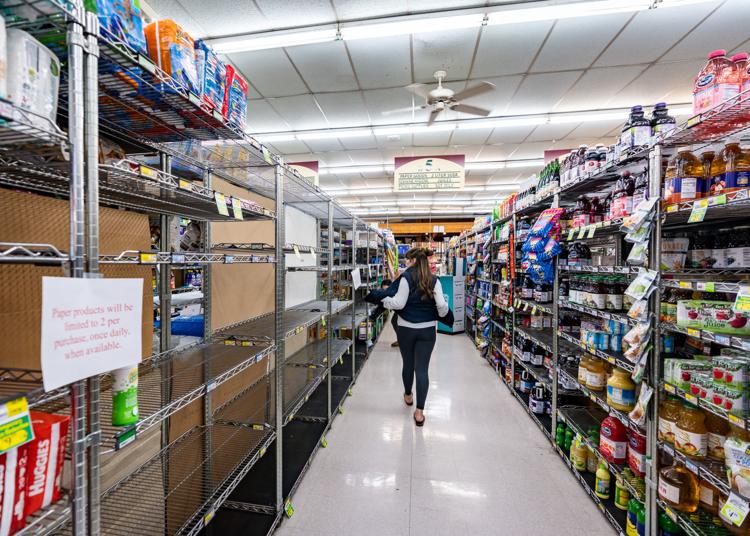 Whole Foods Napa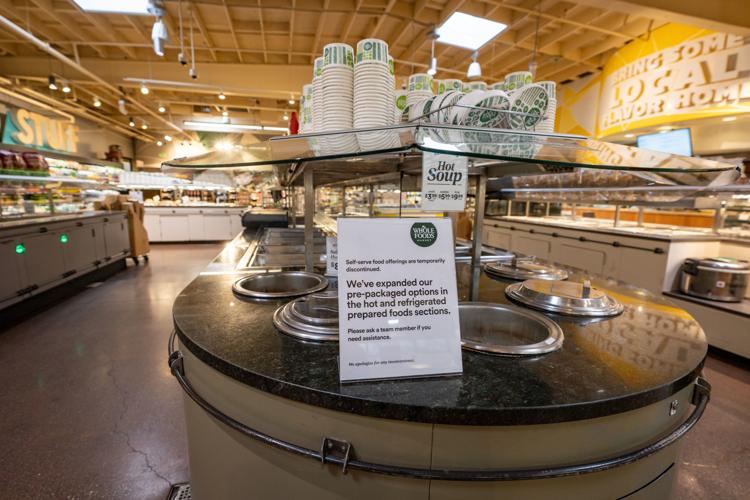 Outside Oxbow Public Market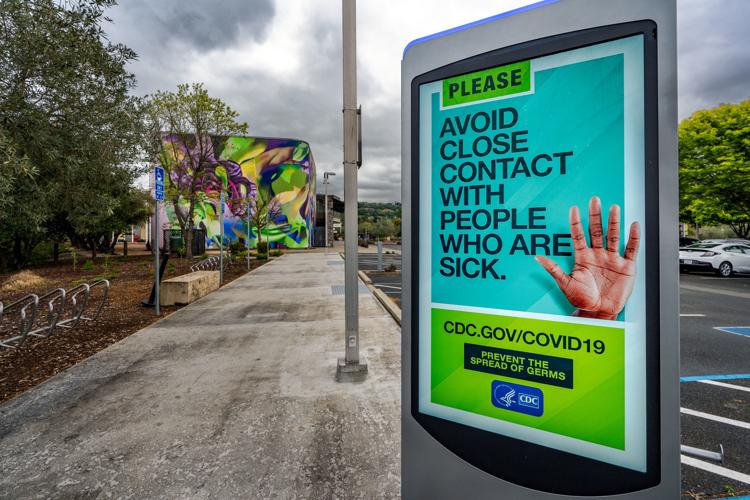 Inside the Oxbow Public Market on Wed. March 18.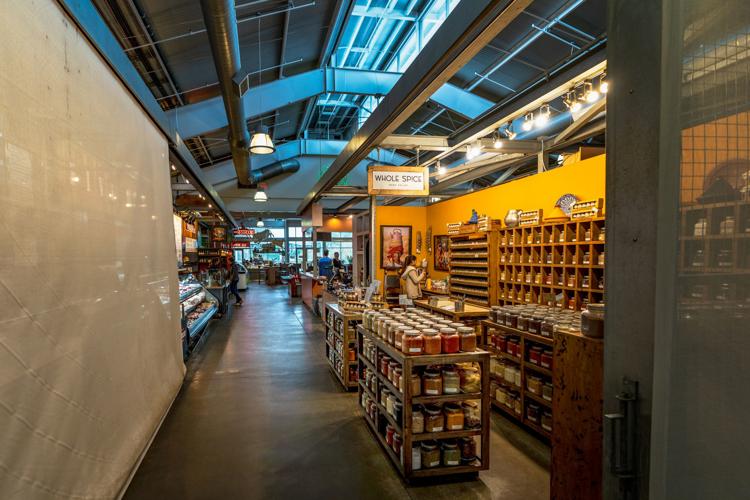 Inside the Oxbow Public Market on Wed. March 18.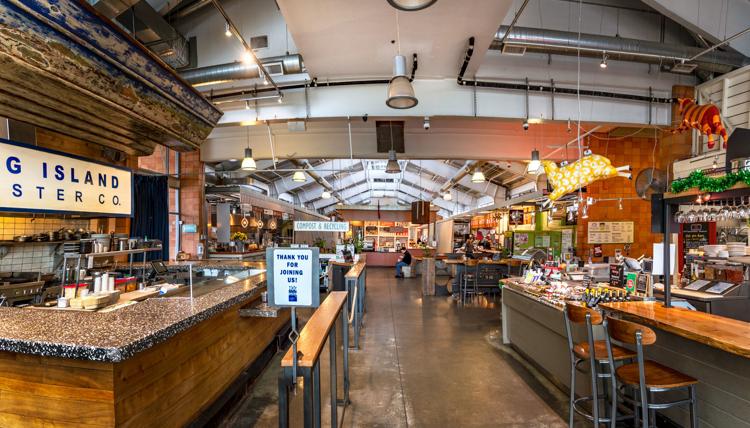 Lululemon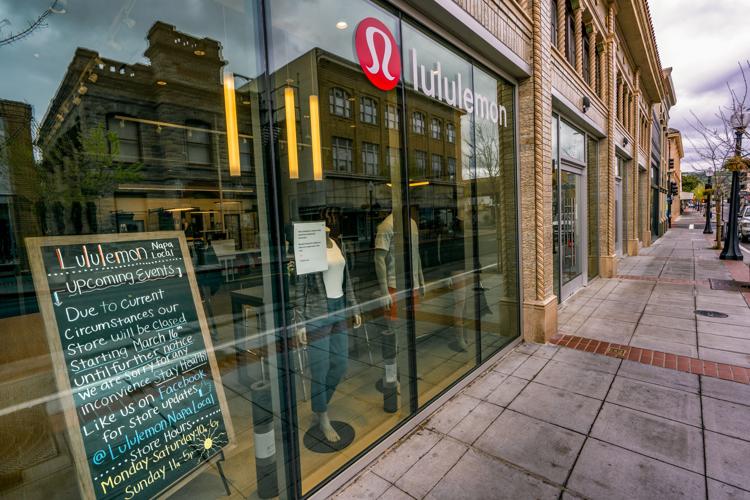 Oxbow Public Market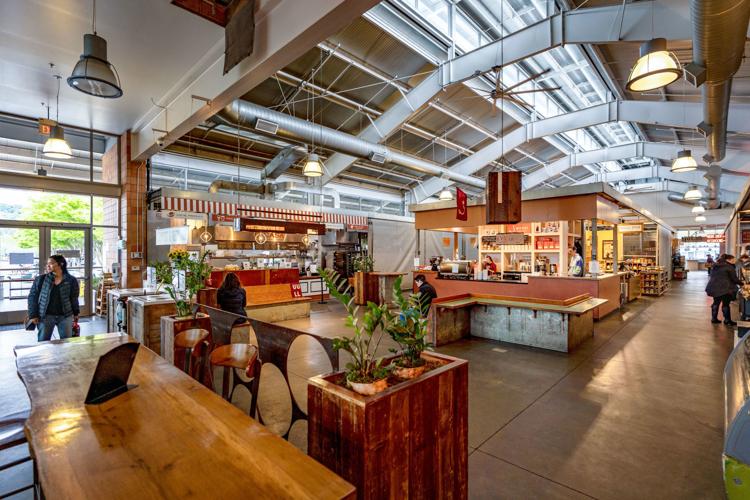 Peet's without customers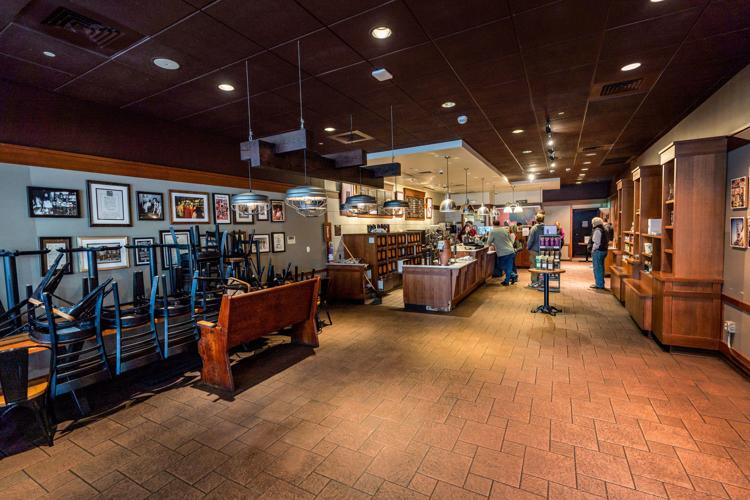 Archer Hotel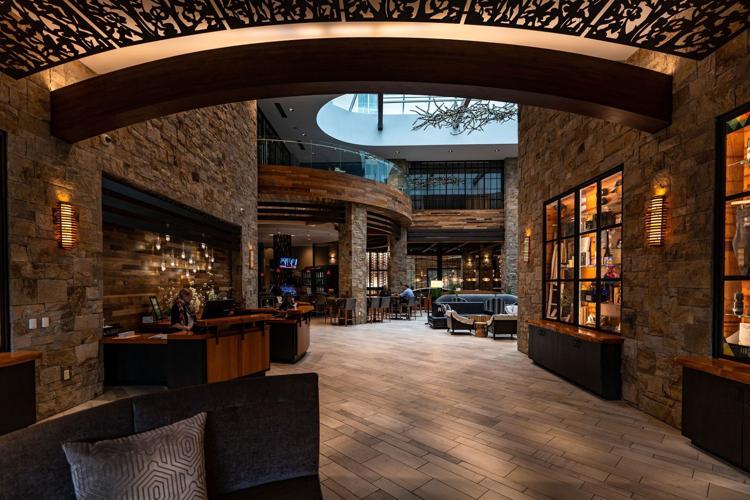 Napa Premium Outlets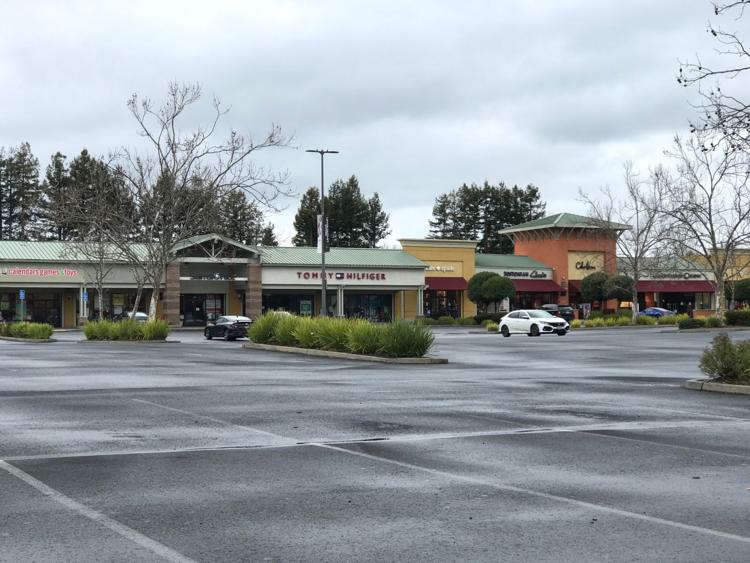 Calistoga school lunch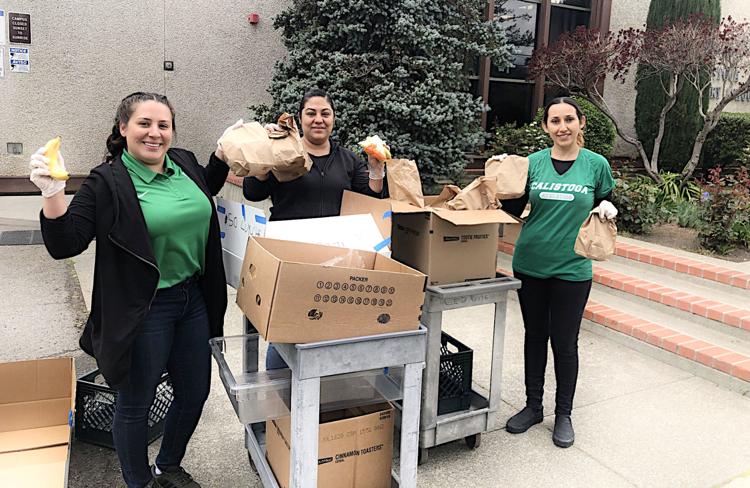 School offers free meals for kids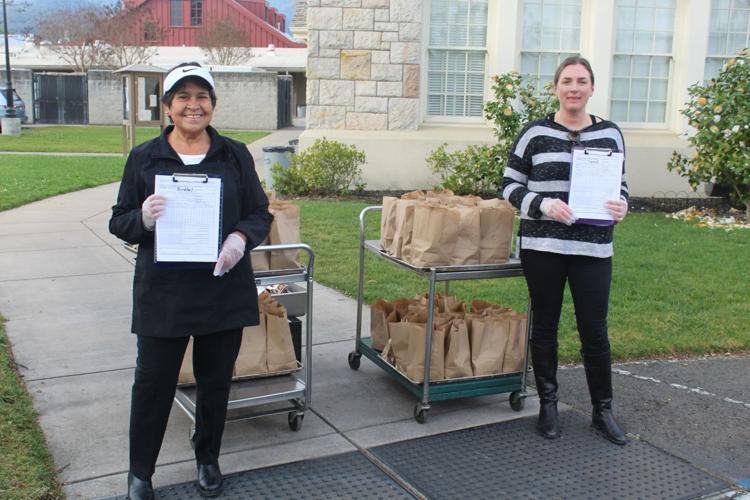 La Morenita lunch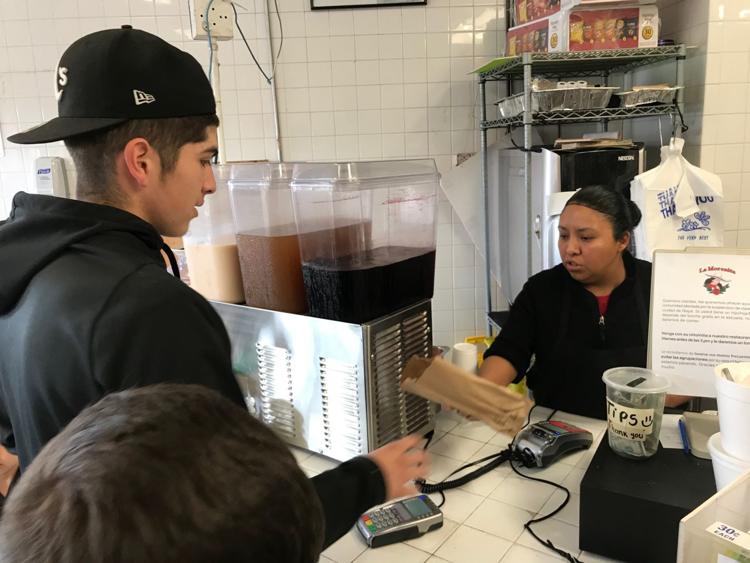 Coronavirus precautions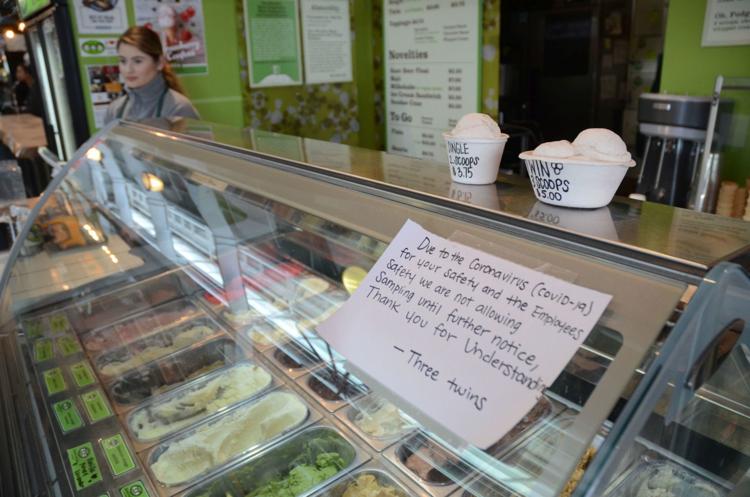 Coronavirus Precautions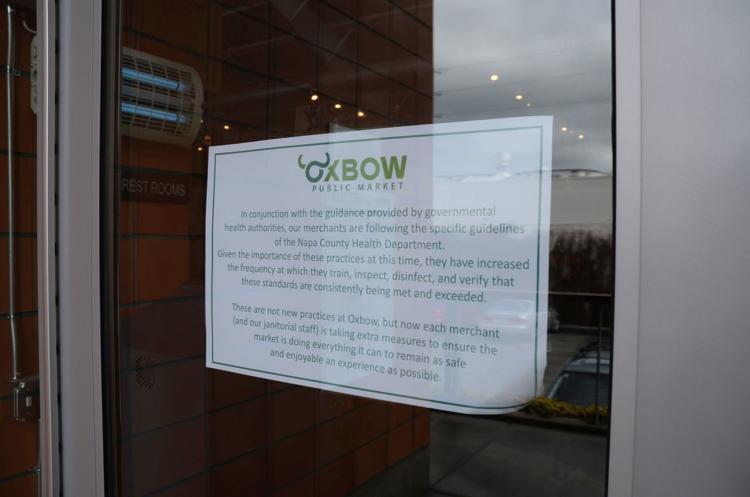 Coronavirus precautions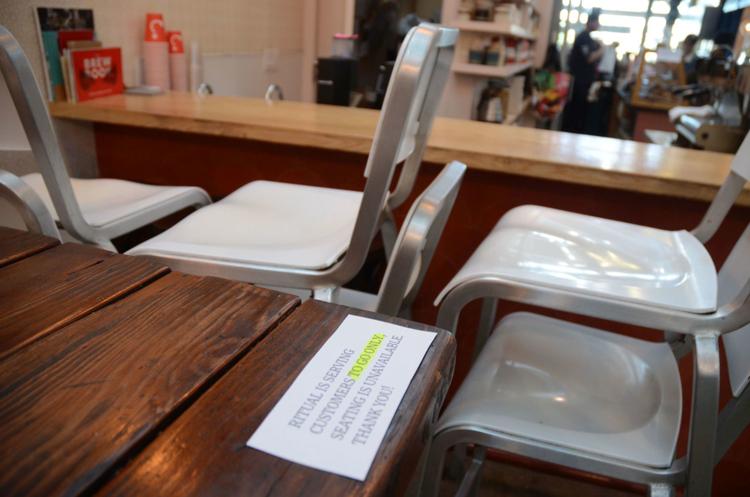 Beringer closed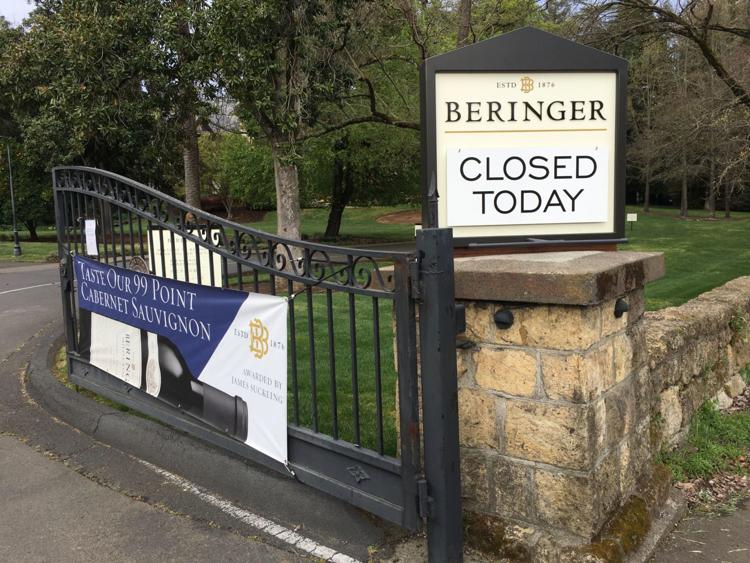 Calistoga Farmers' Market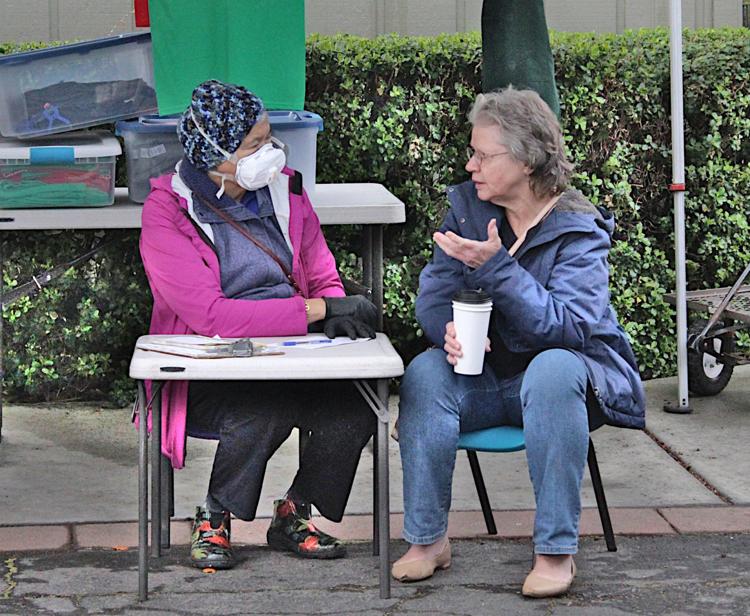 Trader Joe's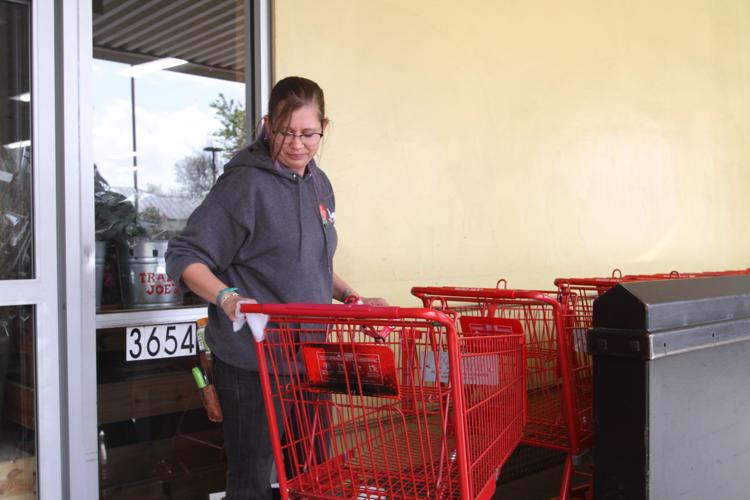 Coronavirus -- Hand sanitizer sold out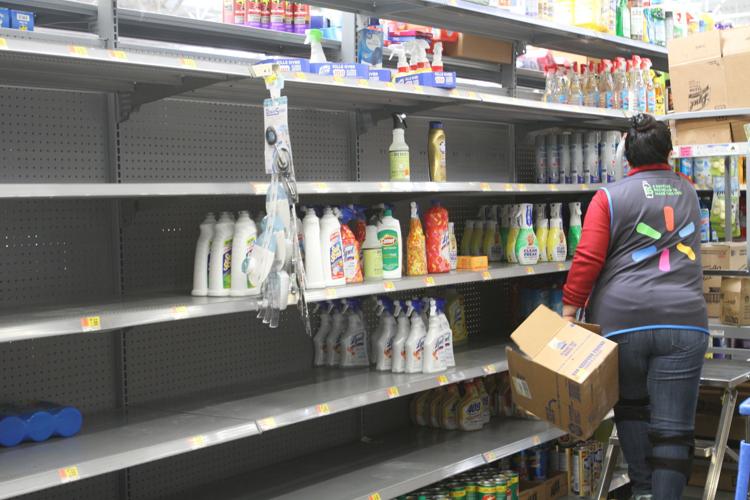 Carol Shour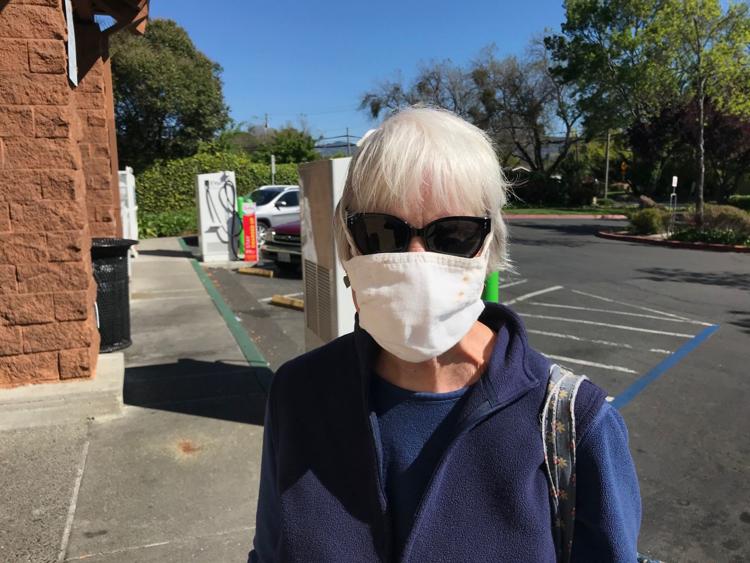 Safeway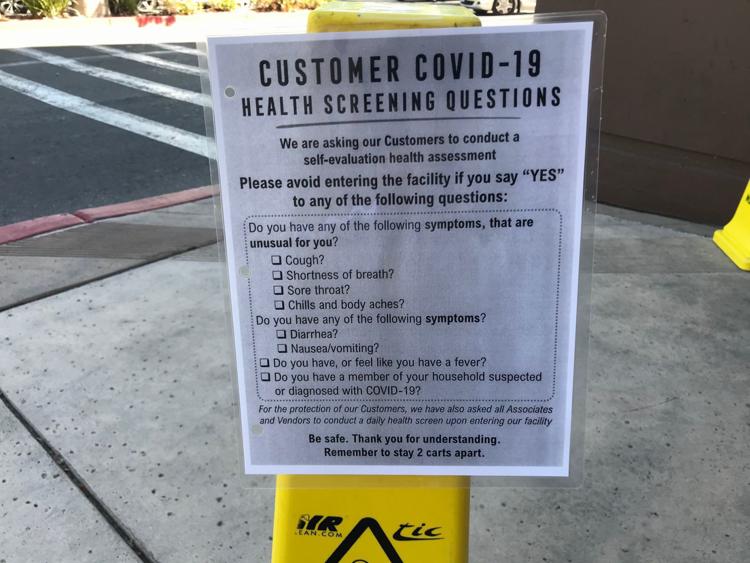 Safeway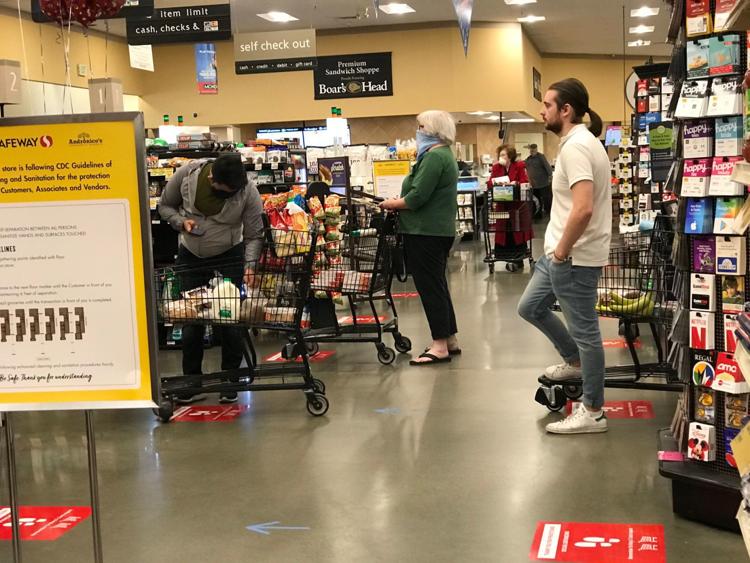 Safeway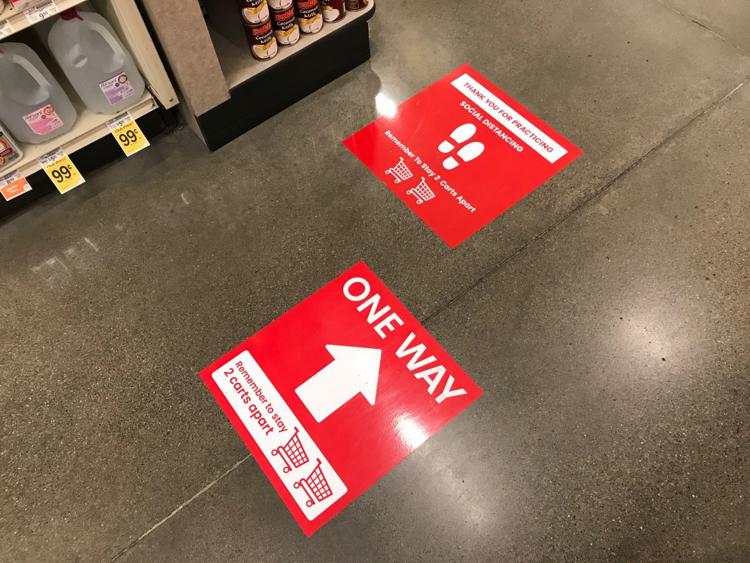 Safeway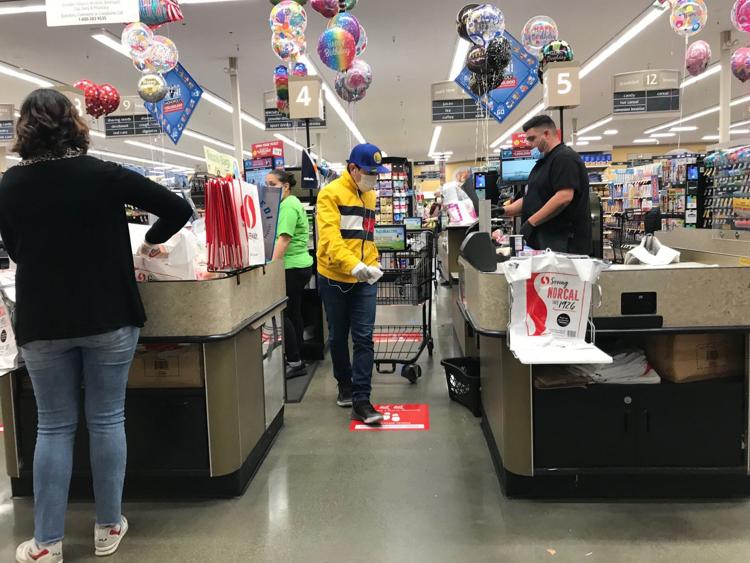 Lucky
Trader Joe's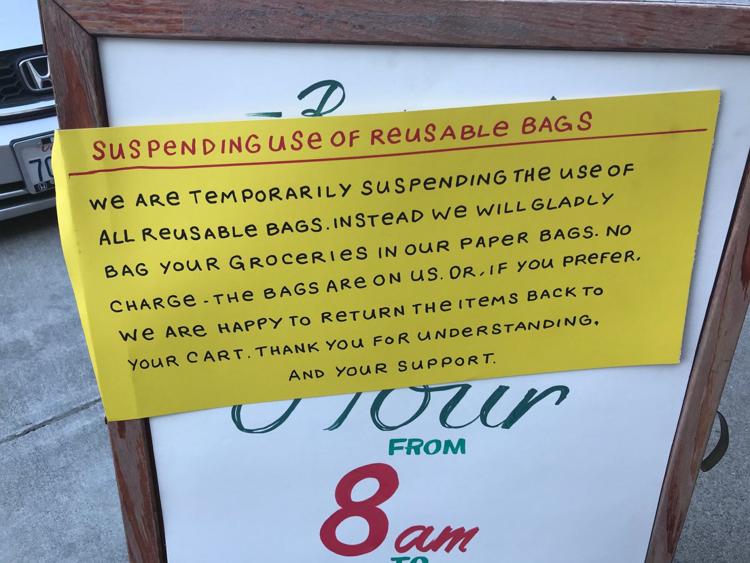 Whole Foods benches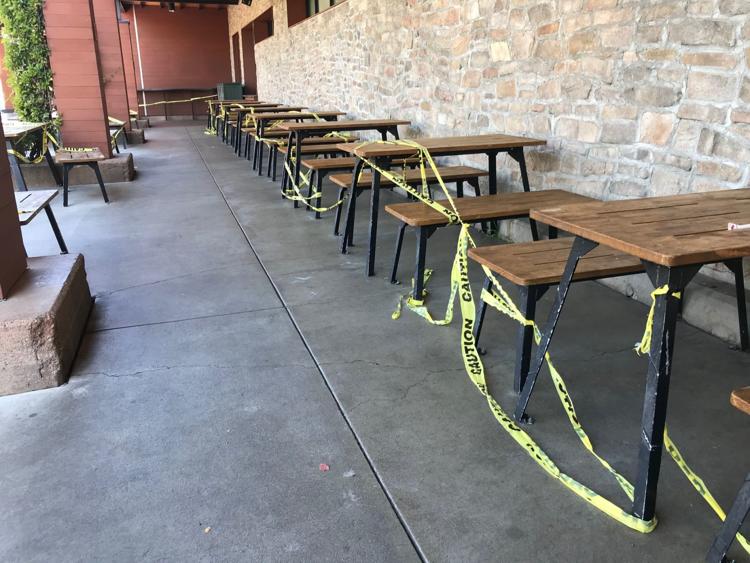 Trader Joe's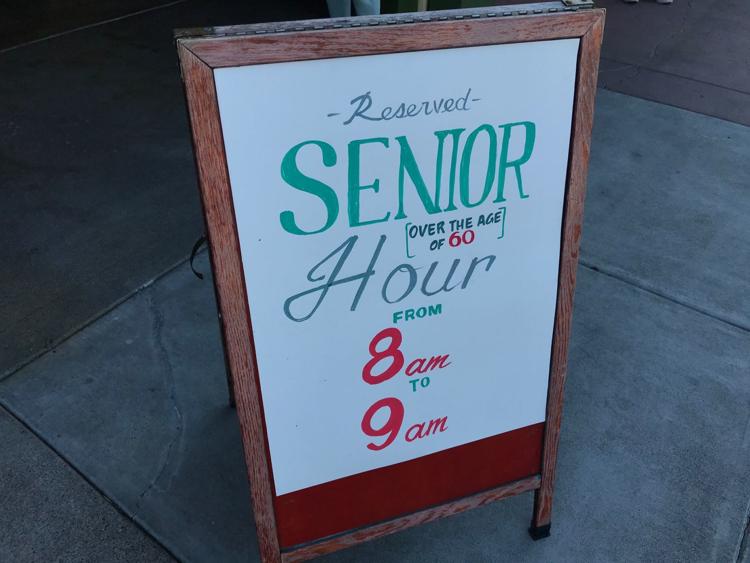 Whole Foods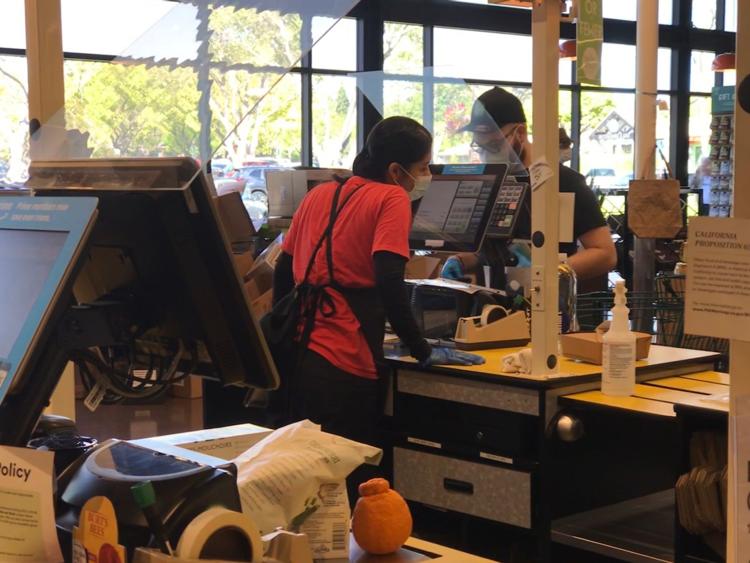 Whole Foods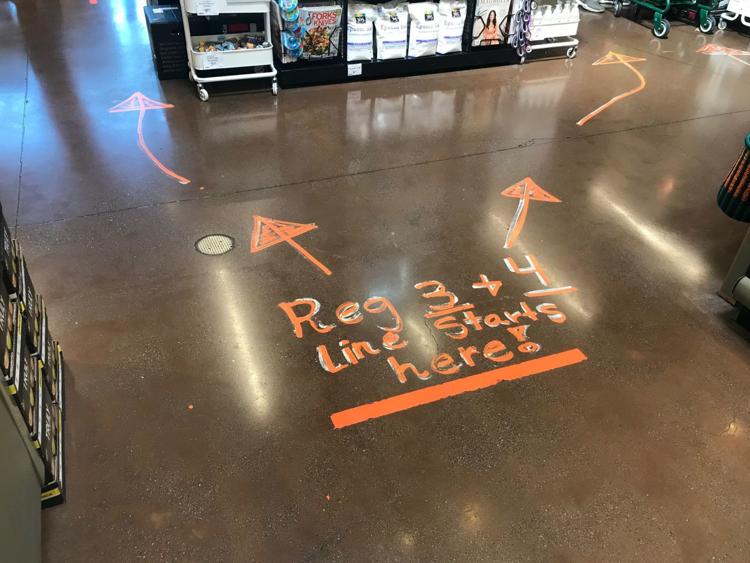 Whole Foods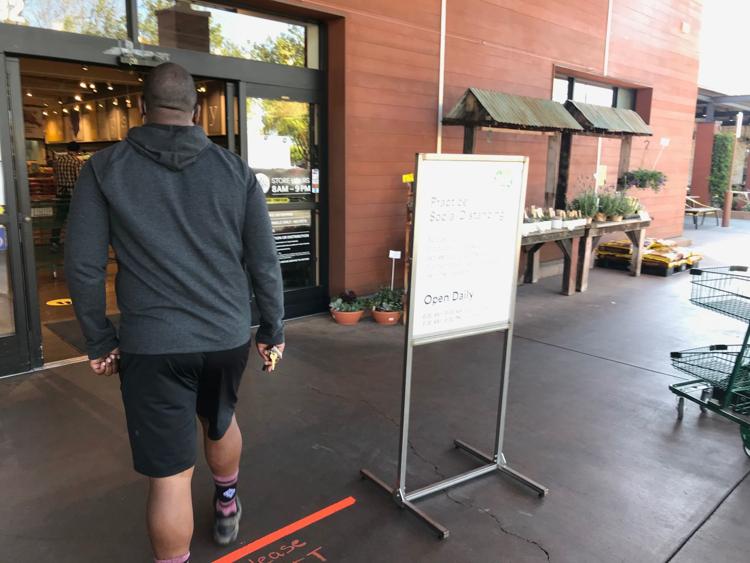 Whole Foods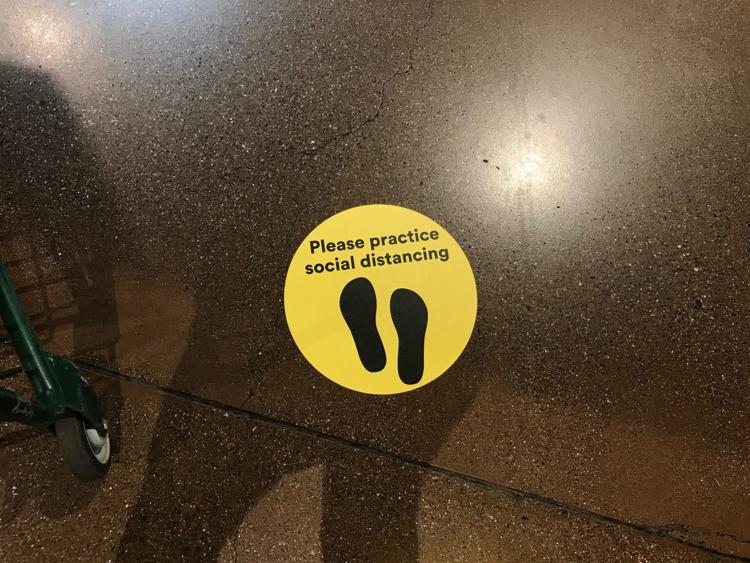 Whole Foods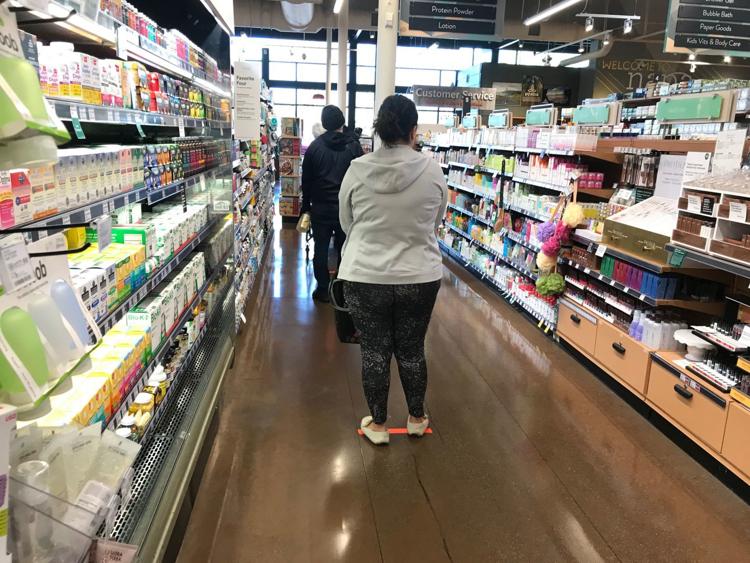 Grocery Outlet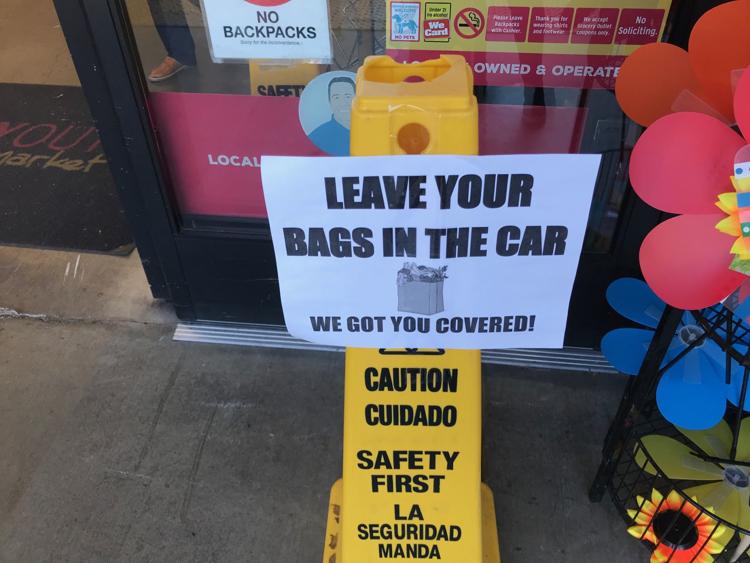 Grocery Outlet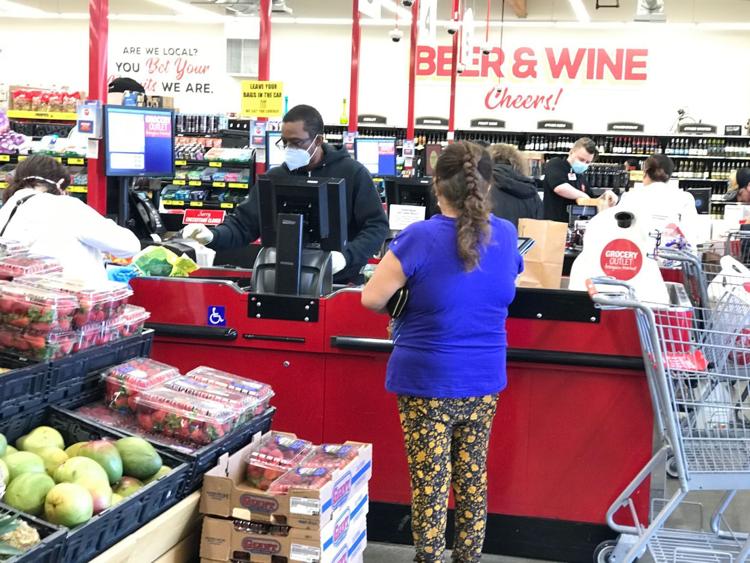 Grocery Outlet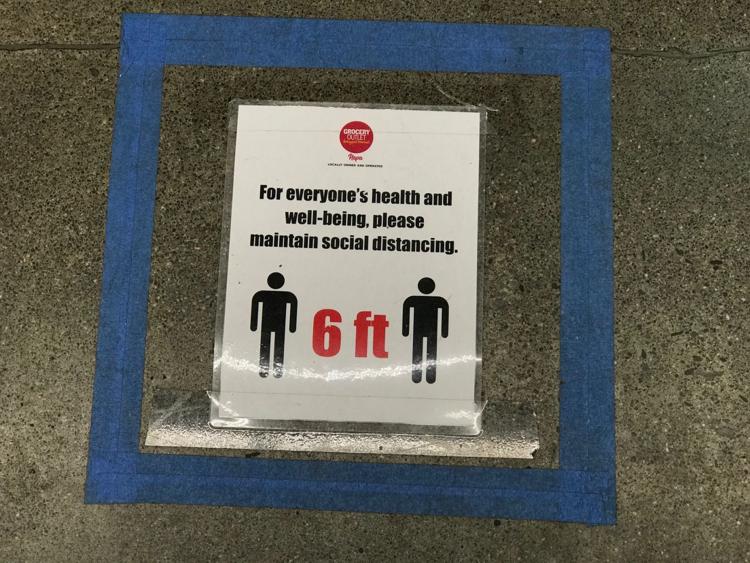 Get local news delivered to your inbox!
Subscribe to our Daily Headlines newsletter.