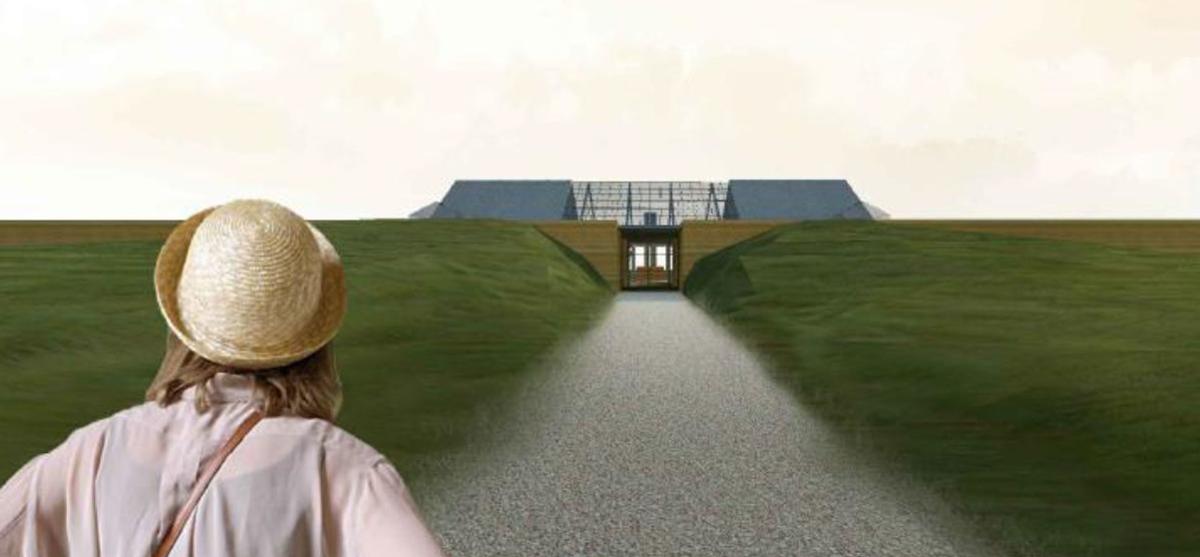 With work under way to build the Stanly Ranch resort at Napa's vineyard-covered border, a winery that will serve as one of its chief attractions also is moving forward.
A 100,000-case-a-year winemaking and tasting center at the high-end resort and housing community in Carneros gained the support of the city's Planning Commission on Thursday.
Owned by Stanly Ranch Vineyards LLC, the property, in a vineyard-covered southeast corner of 708-acre subdivision off Highways 29 and 12/121, is slated for a 43,348-square-foot building for wine aging and bottling, along with a 24,722-square-foot hospitality, kitchen and office center for tastings and food pairings.
Surrounded by 31 acres of vines, the winery will become the second for the Stanly Ranch area, joining an existing Starmont operation a third of a mile away on Stanly Lane.
Setting the visitor center apart will be a design that will conceal much of the building within a hilltop, which will be bisected by walls of rammed earth. A flat roof will span most of the low-slung structure, except for a peaked, 31-foot-tall gable roof of greenhouse-style glass panels and metal louvers centered over the entrance, according to plans filed with the city.
The wine production building also will be partially sunken, but also will feature ivy-covered walls and a 36 ½-foot-tall sawtooth-shaped roof that will create south-facing spaces for solar power panels.
The Stanly Ranch winery will open at 10 a.m. seven days a week and offer tastings to the public until 6:30 p.m., with private tastings permitted as late as 8 p.m.
City permits will allow for 30 private events per year, but no more than three a month, for barrel tastings or private dinners with up to 100 guests at a time. The winery also will be granted up to three larger events annually for as many as 250 guests, although those cannot be held during the afternoon rush hour of 4 to 6 p.m. on weekdays.
The green light for the Stanly Ranch winery comes two months after construction began at the long-planned Stanly Ranch, Auberge Resorts Collection, plans for which the city first approved in 2010.
Denver-based Nichols Partnership is developing the resort community at an estimated cost of $250 million to $275 million, with opening scheduled for the spring of 2021. Accommodations at Stanly Ranch will include 135 cottages, 40 furnished villas and 70 vineyard homes, along with a great lawn, two swimming pools, a spa and a fitness studio.
On Nov. 7, the Planning Commission signed off on the resort's decorative centerpiece "Infinity" — a 60-foot-long and 20-foot-tall figure-eight loop of self-rusting Cor-Ten steel designed by the Napa artist Gordon Huether.