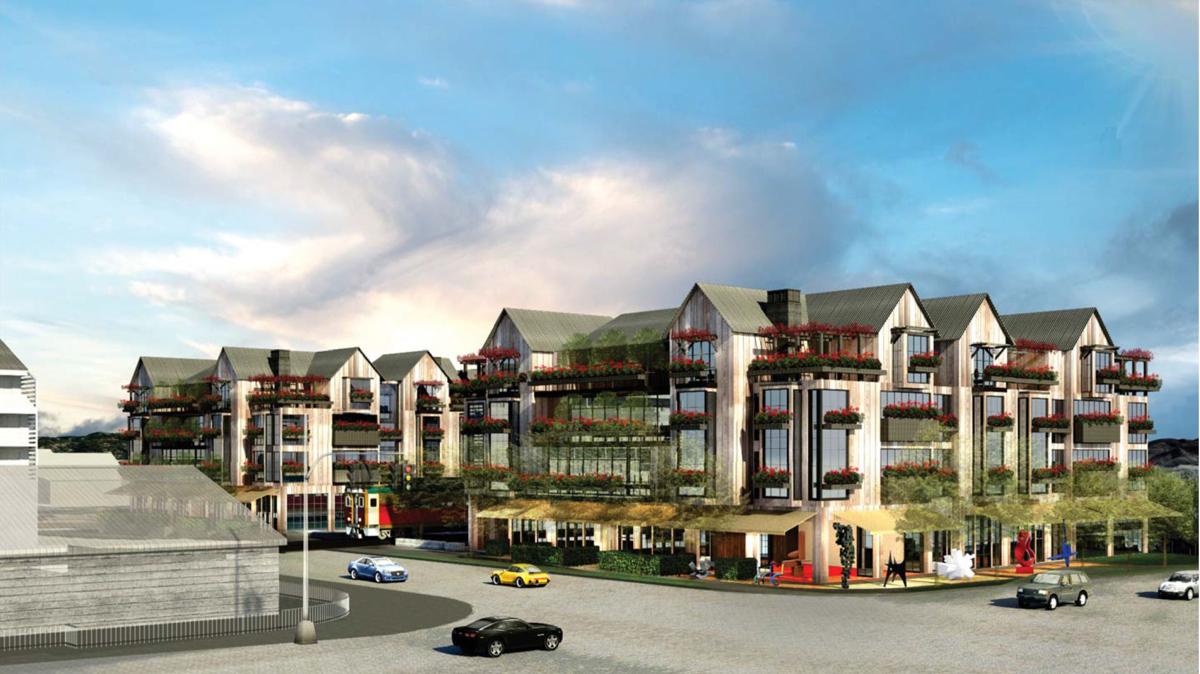 The latest in a growing stack of hotel proposals in the heart of Napa will receive scrutiny from city land-use authorities Thursday night.
Foxbow, a development that would create 66 hotel rooms at First and Water streets and Soscol Avenue in the Oxbow district, is scheduled for a preliminary review by the Planning Commission. The meeting will begin at 5:30 p.m. at City Hall, 955 School St.
Unveiled in August 2016, Foxbow would split its guest rooms across a pair of mixed-use, four-story buildings flanking the Napa Valley Wine Train line, on the south side of First Street and just west of the Oxbow Public Market and CIA at Copia. The west building also would contain retail space, a spa and a gym, with more retail areas and conference space planned for the east building. Two levels of underground parking in both structures would hold room for 118 vehicles.
Thursday's meeting is the prelude to a future commission vote, and no action is expected. However, a memorandum last week by city senior planner Karlo Felix expressed concerns about concentrating too many multistory lodgings within the historically residential Oxbow area, where the city last year approved the Black Elk hotel and which is near the site of a hotel-resort also proposed by the Wine Train's owners off McKinstry Street.
For the Foxbow's eastern building, developers also will require land currently controlled by the Napa County Flood Control and Water Conservation District, which has not yet granted an easement, Felix wrote.