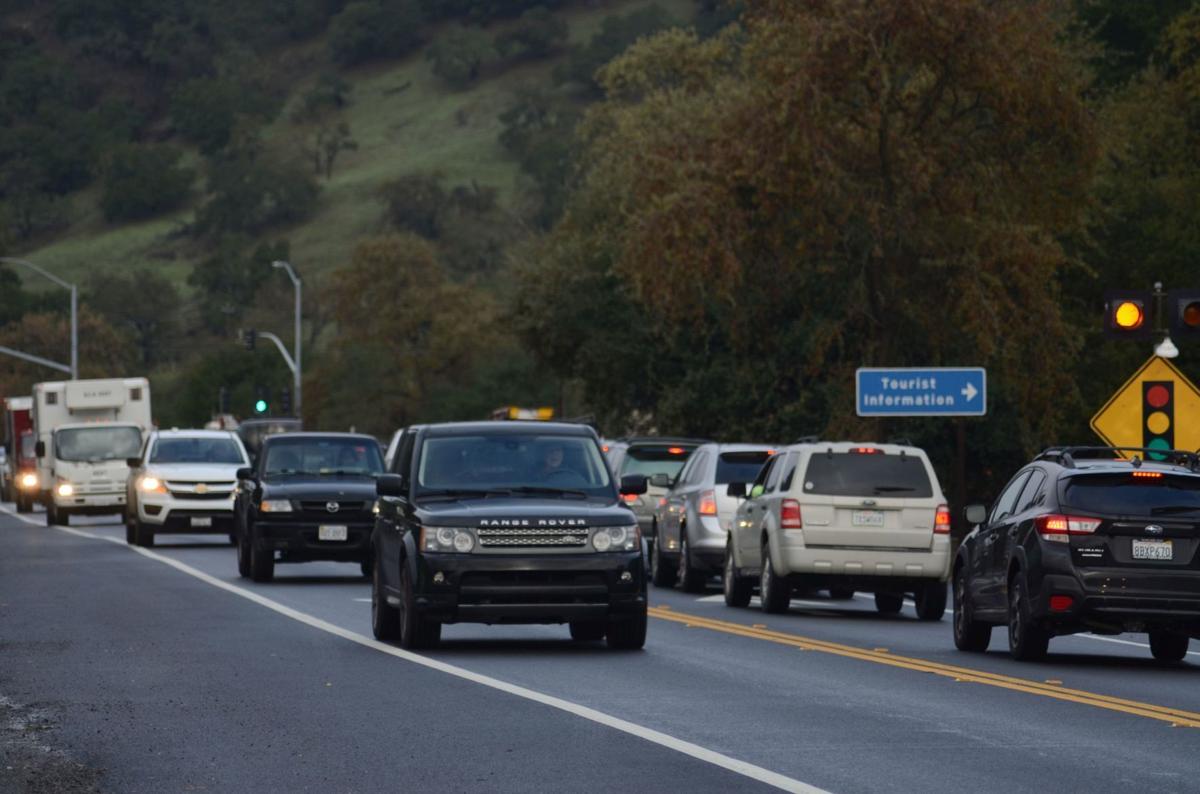 Napa County and city and town leaders are trying to strike a balance between being too informal and too bureaucratic in their still-evolving greenhouse gas-cutting partnership.
Form one super climate action authority that could impose its will on the community? Not interested.
"I don't think we should be ordering the cities to do things or the county to do things," Calistoga City Councilmember Gary Kraus said.
But they also want their eight-month-old county Climate Action Committee to be more than a discussion group. Last week, the committee pondered just what type of structure it should have.
County Supervisor Alfredo Pedroza, the group's chair, called the moment a "critical check-in point."
Kraus talked of a group that can seek grants, explore best practices and help cities with climate action plans. Yountville Mayor John Dunbar talked of one that can help the cities and town with resources and sharpen their efforts.
"I prefer the more informal approach, at least for now," American City Councilmember Mark Joseph said. "I would rather focus on accomplishment than structure."
Pedroza expressed concern that too informal an approach might not yield bold and meaningful accomplishments. He wanted more information on what an informal structure can expect to achieve.
Napa City Councilmember Liz Alessio and others talked about each jurisdiction contributing some amount of money to the county climate action group.
"Maybe it's a hybrid between the formal and the informal," Alessio said. "We need to have some structure. And yet, we don't want to be slowed down."
At the end of the day, the tilt was toward the informal with the ability to secure grants.
Members looked to Marin County as one example of what could be. There, the counties, cities, towns and agencies such as Marin Municipal Water District are part of the Marin Climate and Energy Partnership.
Founded in 2007, the partnership does such things annually tally countywide greenhouse gas emissions for the cities and towns. It develops greenhouse gas-cutting best practices and guidelines for things such as building codes.
Christine O'Rourke, a consultant for Marin Climate and Energy Partnership, called it a "loose" and "staff-driven" organization. Staff from the jurisdictions convene monthly in meetings closed to the public.
"I think what we're doing works really well for us because our cities and towns do like to have a lot of local control," O'Rourke told the Napa County Climate Action Committee.
Marin County's greenhouse gas emissions have dropped 25% since 2005, she said.
The committee also heard from Suzanne Smith, executive director of the Sonoma County Regional Climate Protection Authority. The agency's structure mirrors that of the Sonoma County Transportation Authority, which Smith also heads.
Smith called the group a coalition that tries to inject a climate change lens into various issues, such as economic development, tourism and housing. It gives local elected officials the tools to have that lens.
Formed in 2009, the authority's board has elected representatives from the cities, towns and county. The meetings are public.
"We can help foster things and develop things, but we can't really implement them on the ground," Smith said.
For example, the authority has mapped where EV charging stations can go and can help secure funding. But it won't hire a contractor to install them on city land.
The Napa County Climate Action Committee may have more to say in coming months about what structure it will pursue. In the meantime, members quickly agreed on one thing: the group should seek $50,000 from the Bay Area Air Quality Management District to help with its work.
Members of Napa Climate NOW! offered their expertise to a county greenhouse gas emission-cutting effort. They wanted to see action.
"It is a great idea to take what we have and get busy on results and keep the informal structure we need while we try to determine how we want to structure ourselves when we're all grown up," Jim Wilson told the committee.
Watch: How do heat waves form?
Get local news delivered to your inbox!
Subscribe to our Daily Headlines newsletter.