Nearly 1,000 families waited in a line of cars to pick up boxes of fruit, vegetables and other healthy foods Friday, the fourth of the newly minted weekly grocery drives hosted by OLE Health to help feed the community during the ongoing COVID-19 crisis.
The local health non-profit seeks to provide holistic care to the most vulnerable of Napa's residents, many of whom are very low- to low-income and lack steady access to fresh produce and nutritious ingredients even during ordinary times.
For four years, OLE has held a monthly grocery pick-up to supplement families' pantries at its Pear Tree Lane location, but community need skyrocketed after school and business closures precipitated by stay-at-home orders.
"We ran out of food so quickly, and there were so many people who were still lined up around the block to get food but couldn't. We saw it as an immediate sign that there was a much greater need now," said Alicia Hardy, CEO of OLE Health.
Hardy and her team reorganized and committed to providing weekly pick-ups at least through the end of May at a much larger scale at the Napa Boys & Girls Club on Pueblo Avenue, bumping up its grocery supply significantly to feed Napa's hungry.
The pick-up process is exclusively drive-through  to adhere to social distancing guidelines and to protect the health of customers and servers alike. Households receive two bags that include an assortment of food to provide well-rounded meals for entire families.
The monthly giveaways, which are continuing, attracted about 150 families, Hardy says. The new weekly distributions are serving 1,000 families each time. All told, OLE estimates they've already provided over 13,000 people with healthy food through the giveaways alone.
"Even still, we could do more," she said. "It's pretty remarkable just how great the need is."
Community support
Scaling up so quickly required an overhaul of the existing model behind these giveaways. OLE has a standing partnership with the Community Action Napa Valley Food Bank for the monthly drive. To go to weekly giveaways, OLE partnered Grocery Outlet and OLE Health Foundation.
Grocery Outlet, based in Emeryville, is providing food at cost, said Brenda Pedroza, executive director of OLE Health.
OLE Health donors are providing a substantial portion of the money to fund the purchase of these groceries.
"We've been very fortunate that our donors have trust in us that we will be good stewards of their donation, and they can know that 100% of their donation is going towards purchasing these groceries and going directly towards community members," Pedroza said.
Other entities have offered their services. The Boys & Girls Club opened up its doors as the giveaway site, Napa Recycling and Waste Services handles the proper disposal of boxes and cartons at the end of every drive, and C-Line Express, a regional trucking company, transports the food from Grocery Outlet, according to Pedroza.
Though Hardy has watched Napans unite in the face of hardship, she's nonetheless impressed by the generous outpouring of support from residents, from high-ticket donors to those making smaller contributions and the 20 to 30 volunteers giving their time working the drives themselves.
"In every disaster we've been through, and unfortunately we've had several, Napa has shown it has such strong relationships and such strong collaboration and support amongst partners, residents, non-profit community members and other organizations," Hardy said. "I was pleased, yet again, that people similarly came together and stepped up."
Pedroza, born and raised in Napa, said the generosity "speaks to the fact that this community continues to demonstrate the ability to help each other during the most difficult times. I've seen in earthquakes, fires and now this, the community is here to help when it is needed.'
Why food?
COVID-19 has changed how Americans eat. It spurred a wave of panic buying that had people reaching for stable items like canned soups, frozen meals and boxed macaroni and cheese. Kraft Heinz reported a 3% sales  increase in the first-quarter and Campbell Soup Company said its soup sales had risen 59% last month. Buying trends show most people eat far more vegetables when they're consuming meals prepared in restaurants rather than those they make for themselves.
Though there's nothing wrong with the sporadic turn towards comfort food items, especially in periods of high stress, consistently foregoing produce and other fresh ingredients can hurt your physical and emotional well-being, officials say.
"Everyone is under a lot of stress right now, and we often forget to take care of ourselves physically and emotionally," Pedroza says. "Maintaining a healthy diet is so important to lower anxiety … and just taking care of your body and remembering that what we put into our bodies many times shows up in other ways."
And then there's the fact that healthy foods could help steel your immune system.
"Our nutrition and diet are so tied to both our physical and mental well-being, so really making sure that you are getting that nutrition and eating the right food to take care of yourself is not only going to make you stronger in terms of immune response, but it will also help you feel better and more calm," Hardy said.
Why OLE?
OLE's healthcare philosophy centers on the belief that a holistic approach to health and wellness for an entire family is key to long-term well-being. Food is an essential part of that equation.
"This is a need we can meet right now, something tangible to get people what they need in the moment," Pedroza said, adding that many of their patients are people who have likely seen their incomes slashed due to lay-offs or are facing childcare problems due to school closures.
That longstanding commitment to serving the community in whatever way it can, Pedroza says, is part of why OLE has seen such a broad response from people willing to be vulnerable and go to these giveaways for help.
As it has grown from a mobile healthcare unit to one of the largest providers in the valley, OLE Health has garnered institutional credibility along the way, too.
"Being able to put our name and our logo out there is part of what has drawn so many people in, and we've seen that time and time again. They know us, they trust us, and this is just another example of that at a larger scale," Hardy said.
Warmed by the support and motivated by the need, these two women at the helm of the organization are quick to note their influence is a function of dedicated staff and a widespread community effort.
"Everyone is in a difficult situation, but to see people come out and be on the front lines, whether they're staff, volunteers or donors, speaks to how amazing this community is and that we're doing the best we can and we're going to be OK," Pedroza said.
Editor's Note: Because of the health implications of the COVID-19 virus, this article is being made available free to all online readers. If you'd like to join us in supporting the mission of local journalism, please visit napavalleyregister.com/members/join/.
Zuzu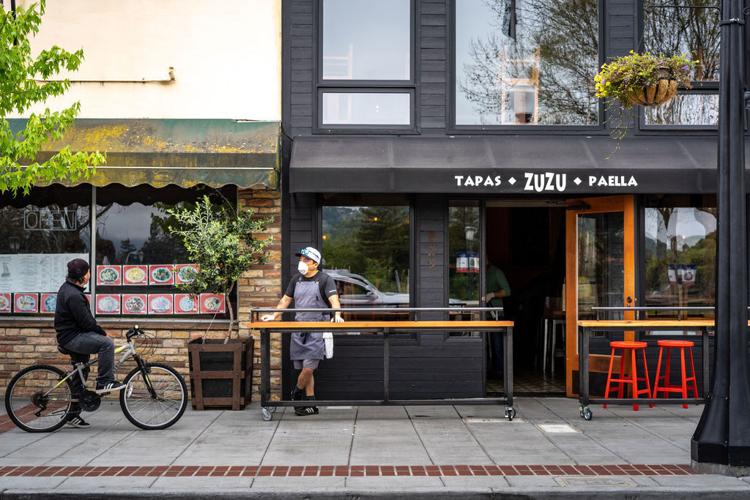 Lovina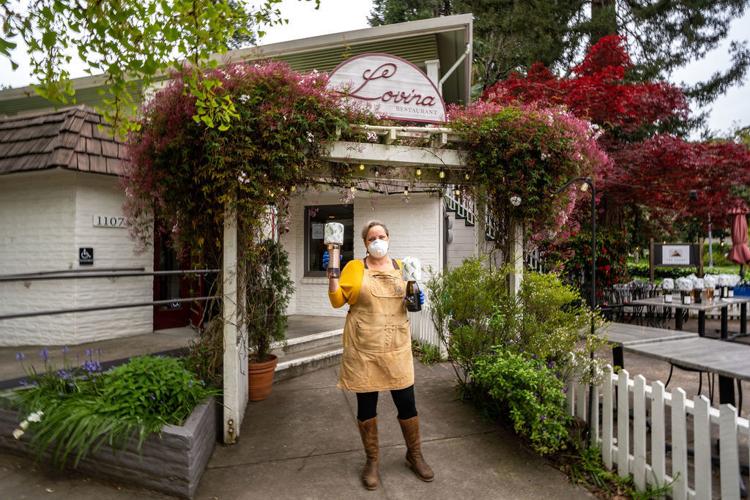 Calistoga Playground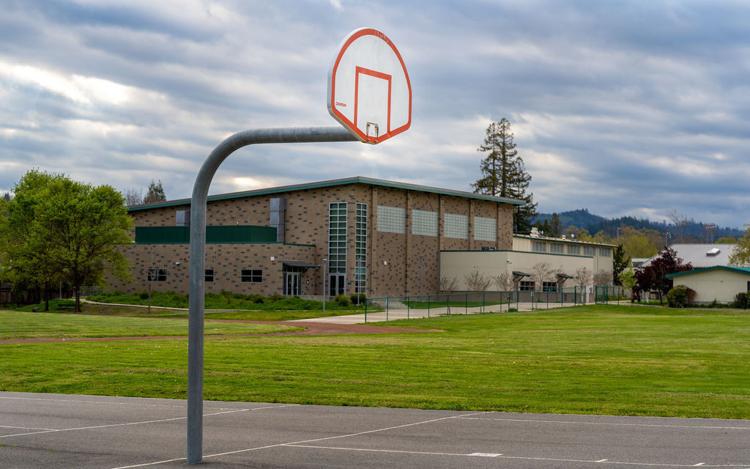 Hydro Grill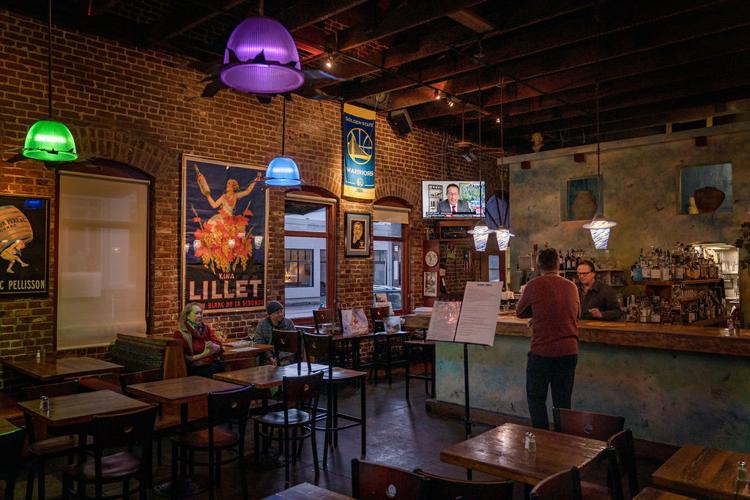 Johnnys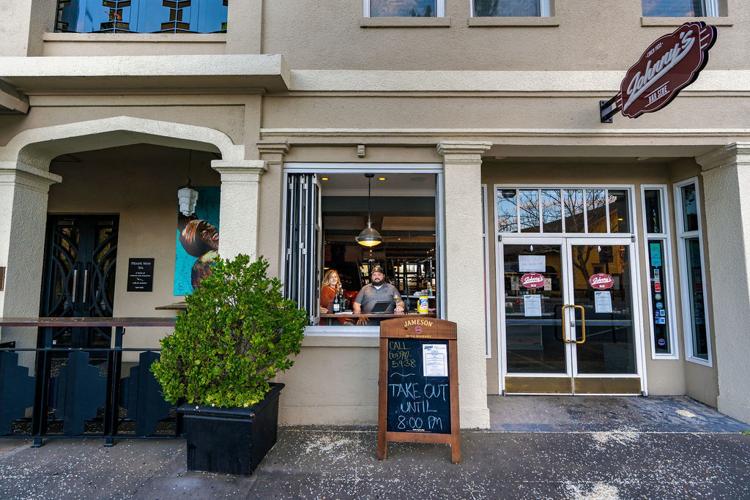 Puerto Valarta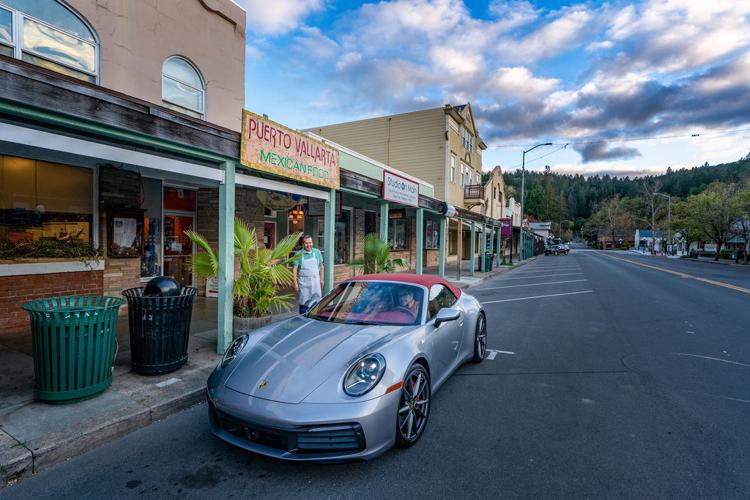 Calistoga Thai Kitchen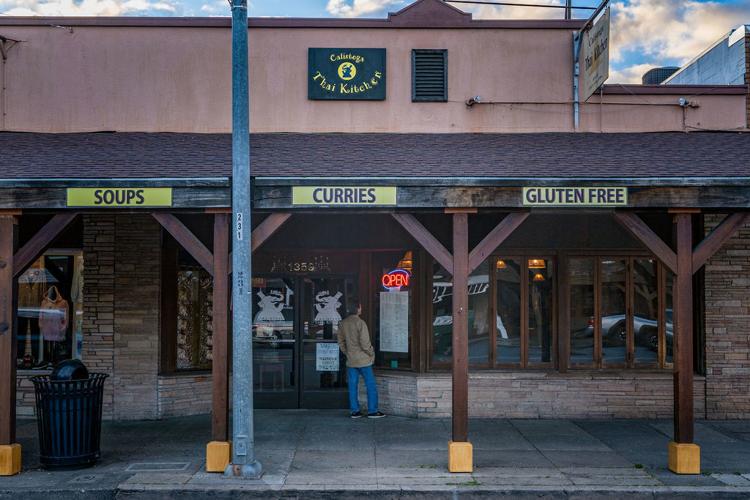 Theorem Vineyard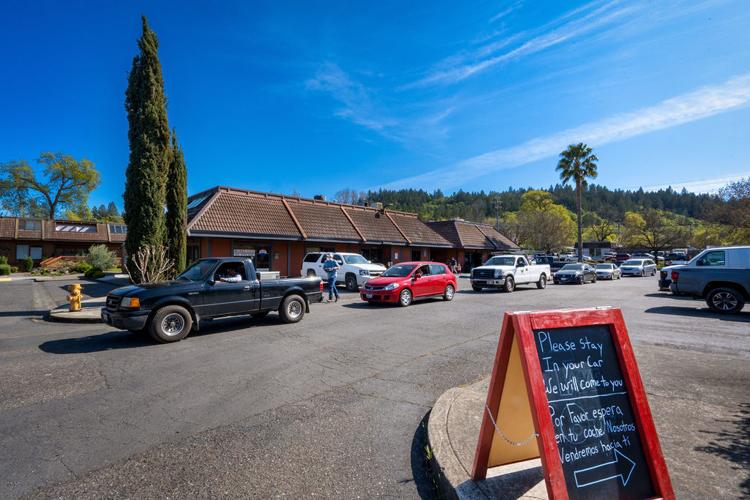 Evangeline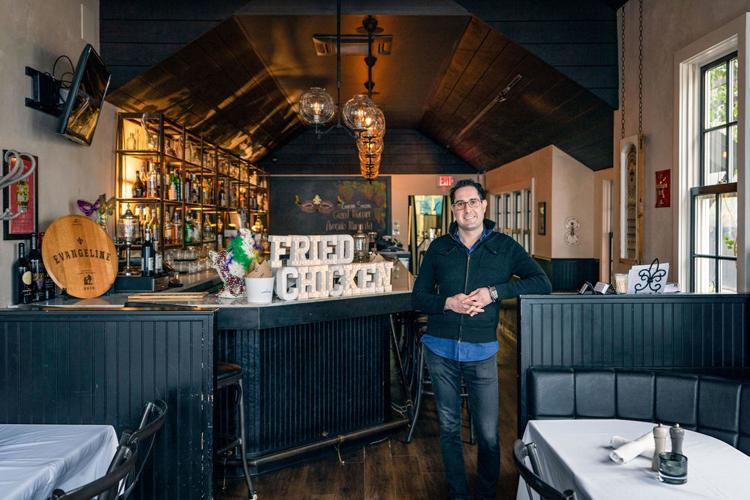 Napa Whole Foods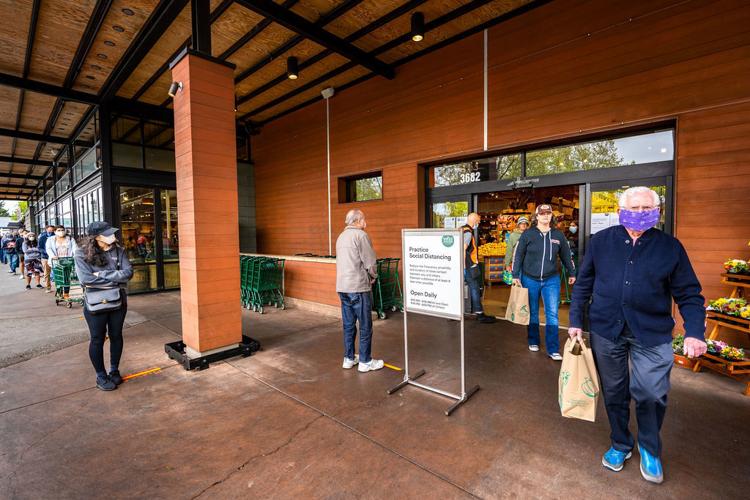 St. Helena Gott's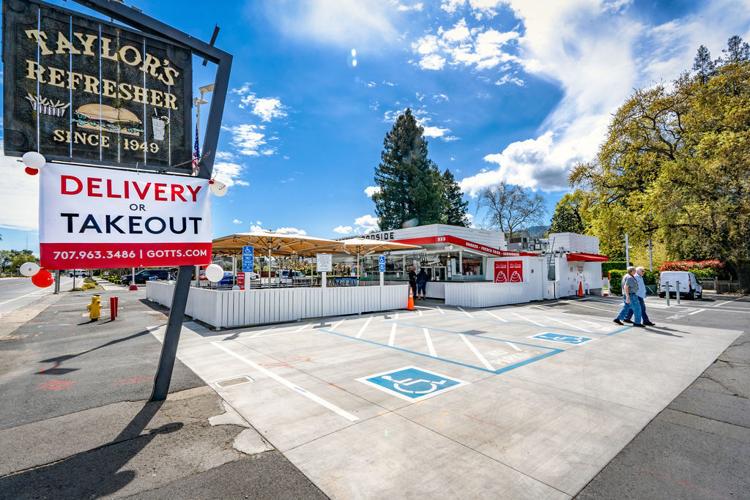 Press in St. Helena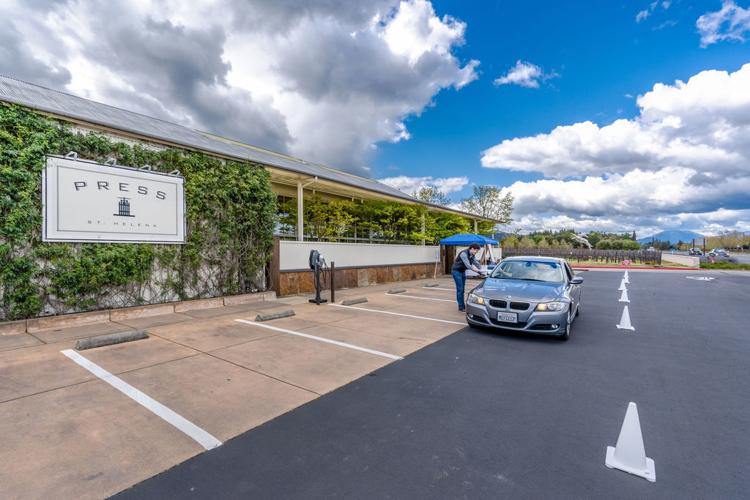 Tra Vigne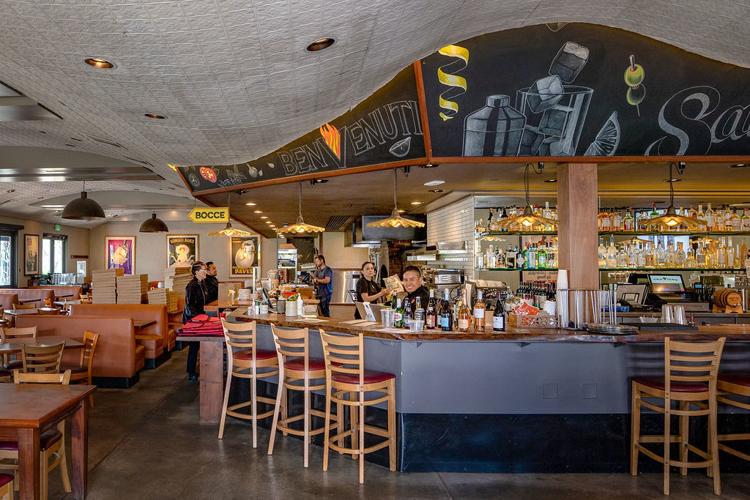 Napa Whole Foods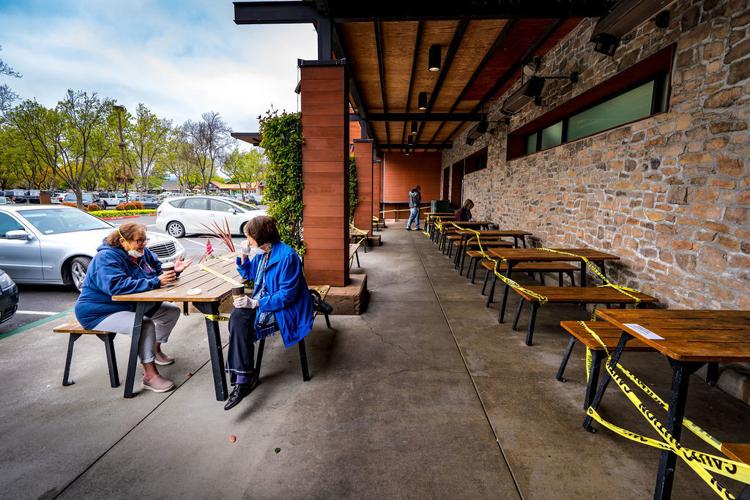 An empty street in Calistoga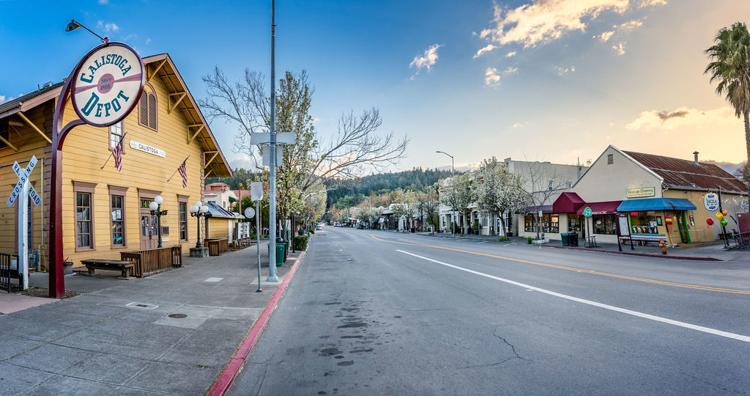 An empty Calistoga street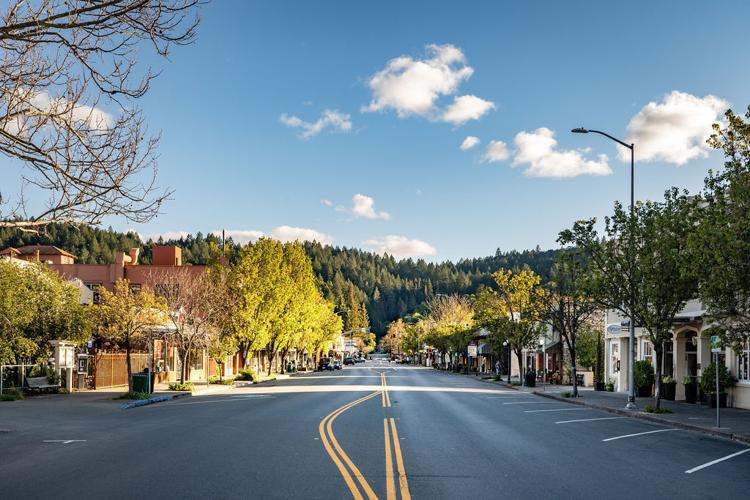 Ace Hardware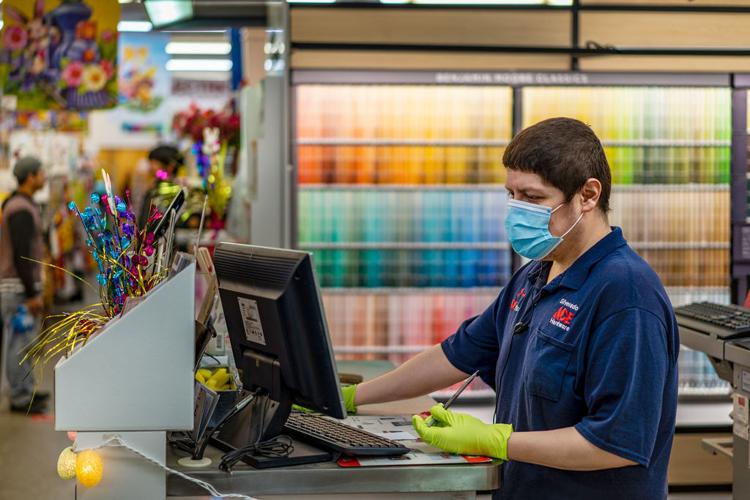 Ace Hardware in Calistoga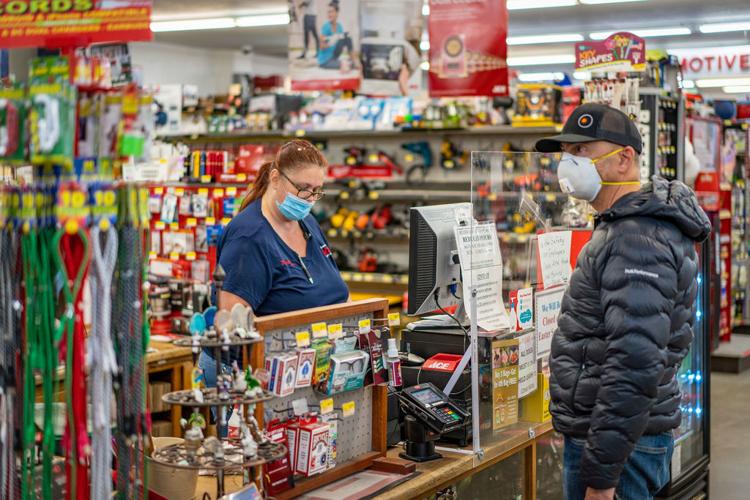 Calistoga CalMart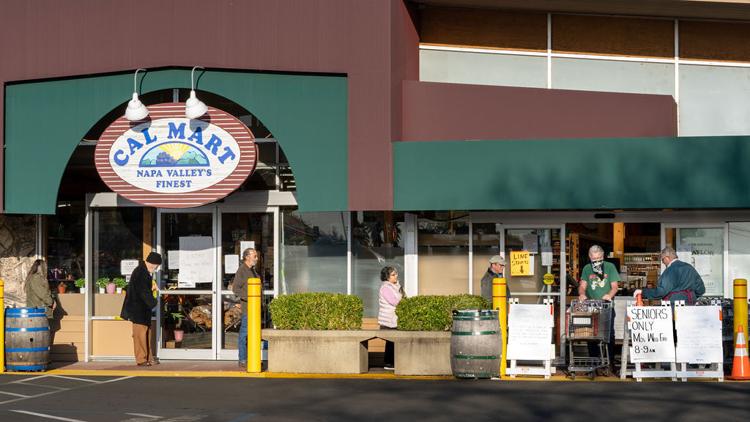 Calistoga Farmers Market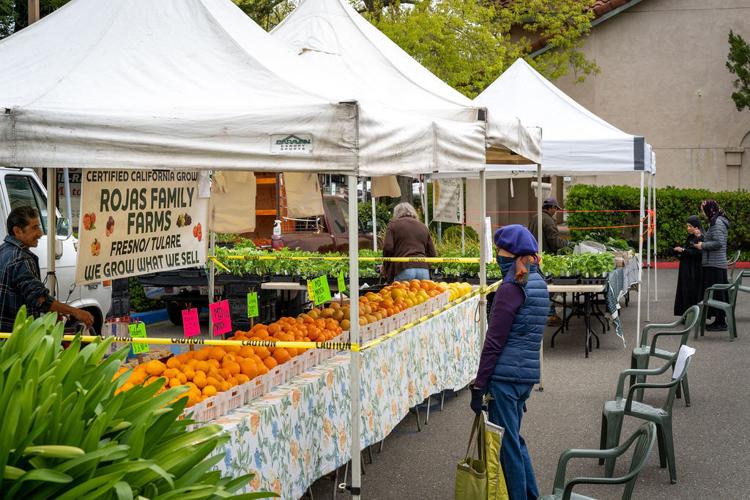 Calistoga Farmers Market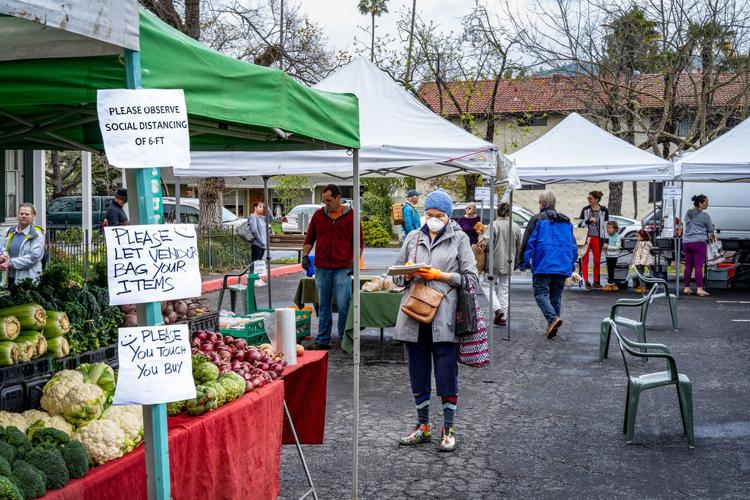 Calistoga Farmers Market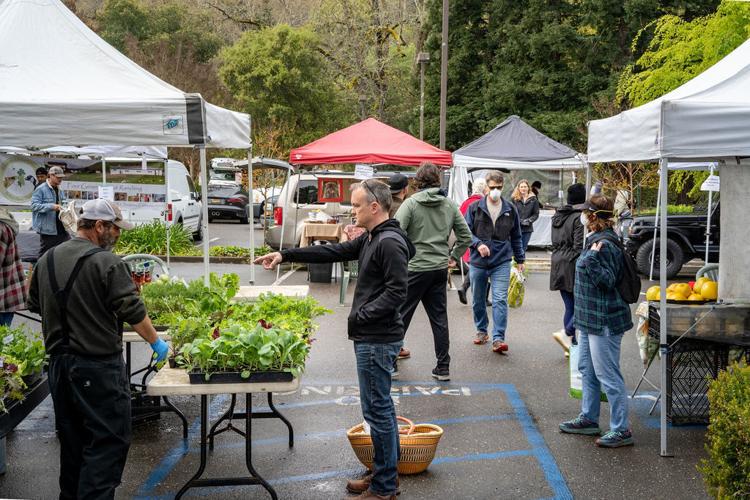 Calistoga Farmers Market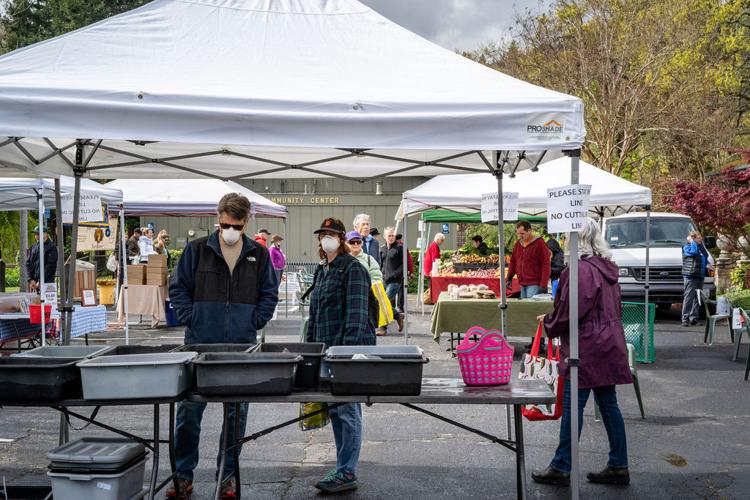 Calistoga Farmers Market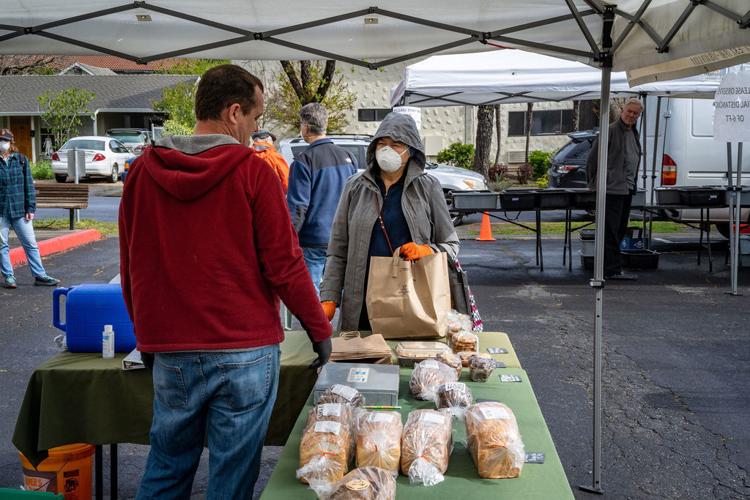 Calistoga Farmers Market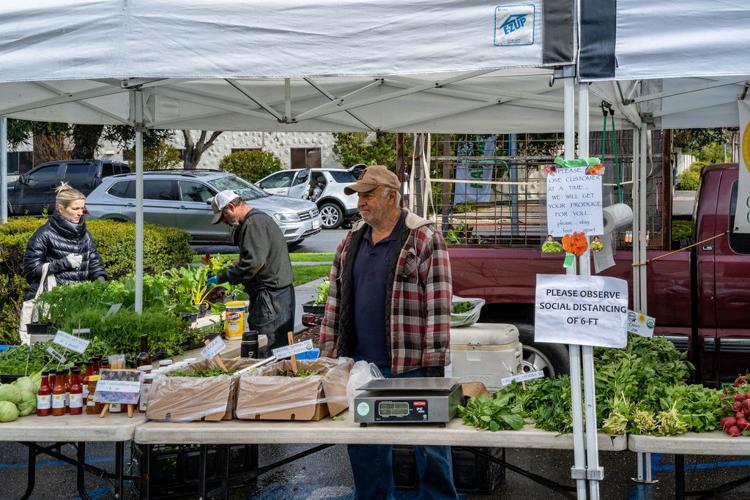 Calistoga Farmers Market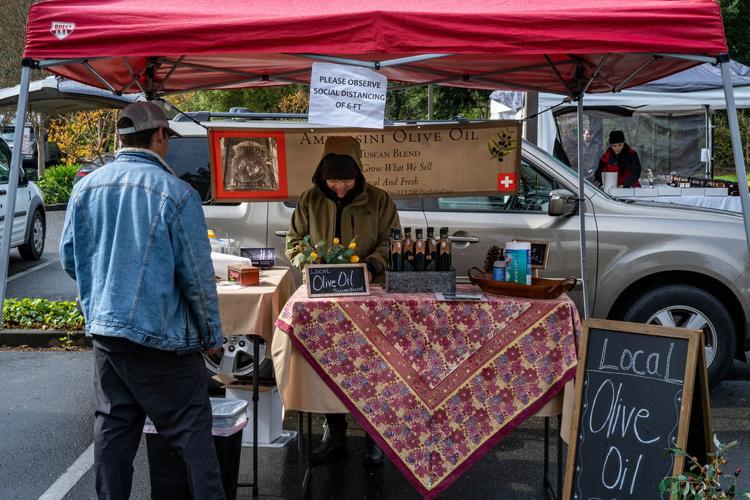 Calistoga Farmers Market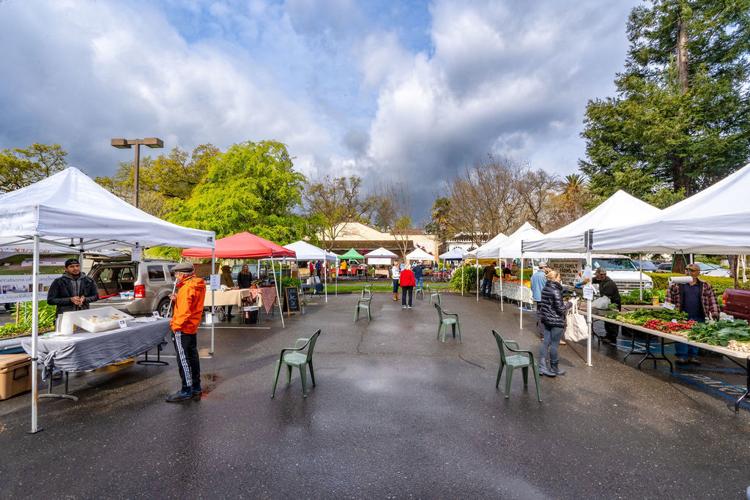 Easter Bunny tours Napa neighborhoods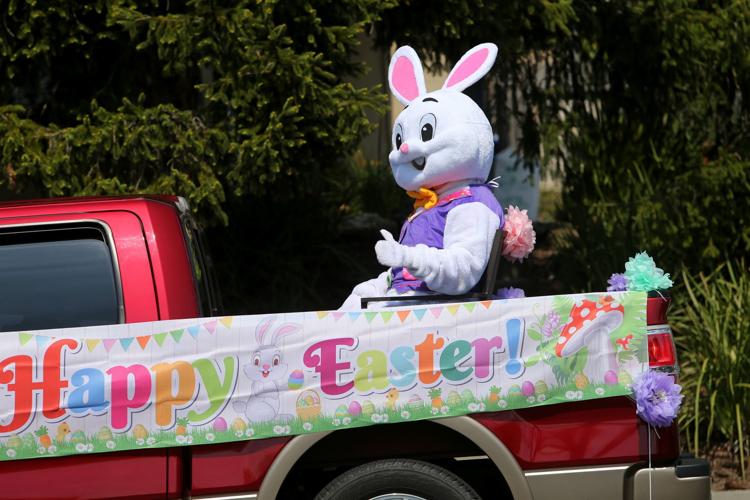 Whole Foods line, April 11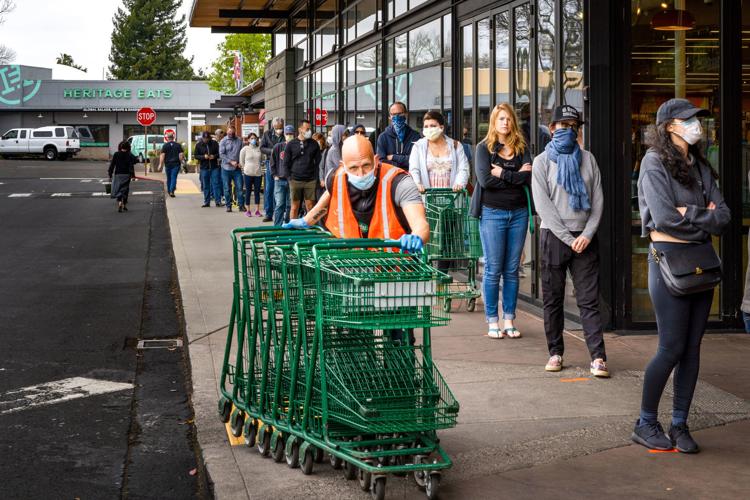 Grab-and-go school lunches in Napa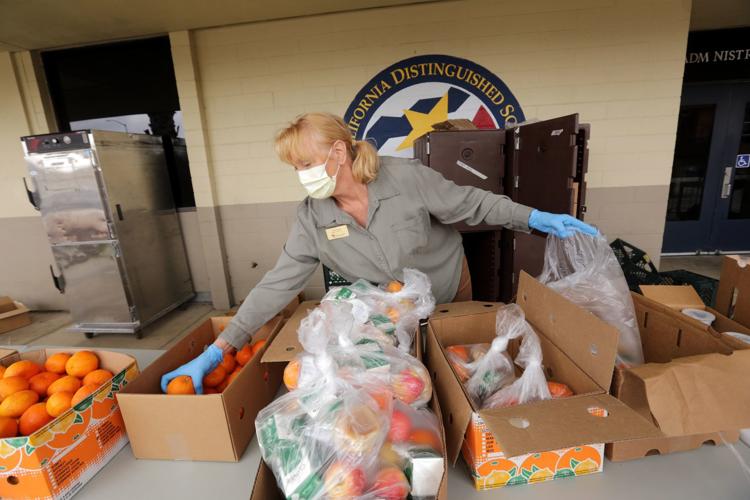 Grab-and-go school lunches in Napa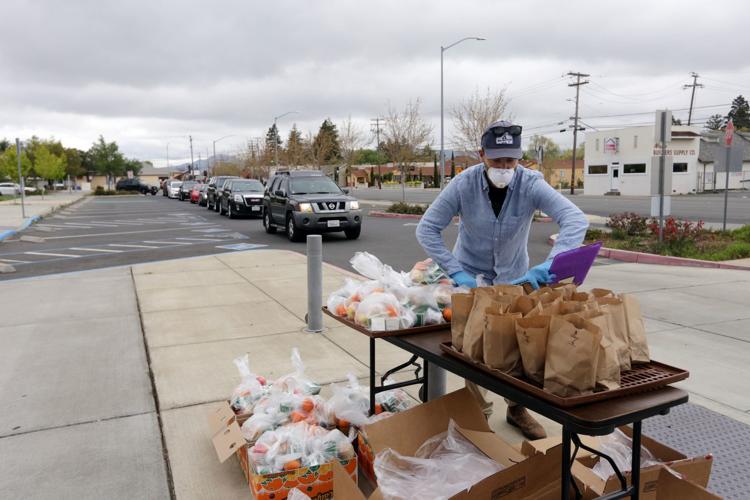 Grab-and-go school lunches in Napa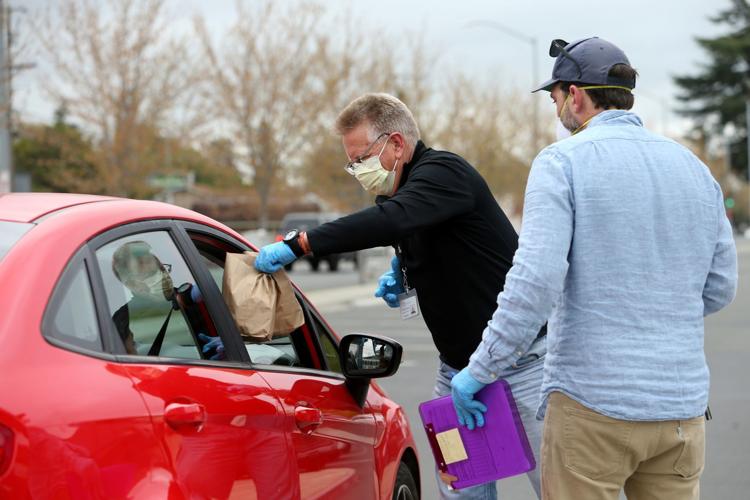 Grab-and-go school lunches in Napa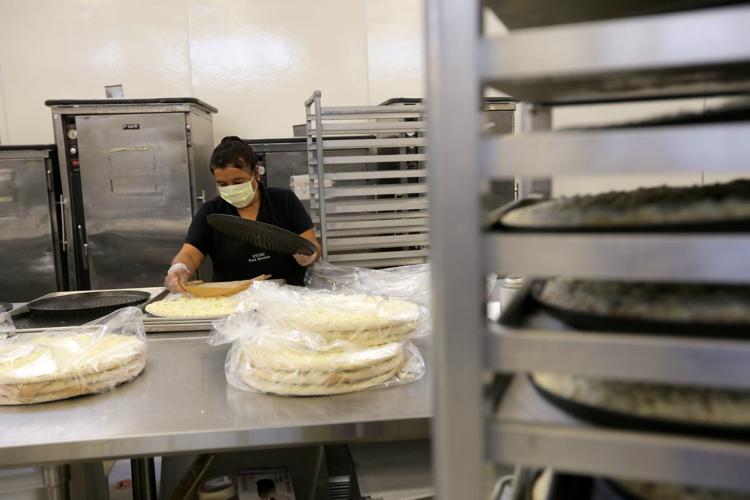 Grab-and-go school lunches in Napa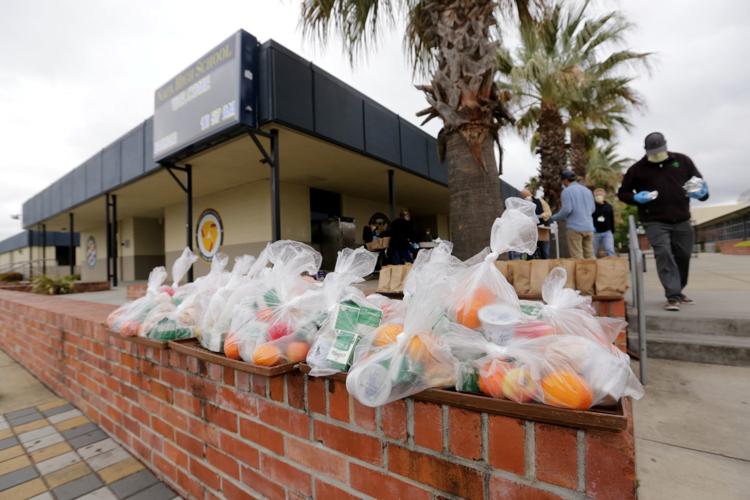 Sign of the times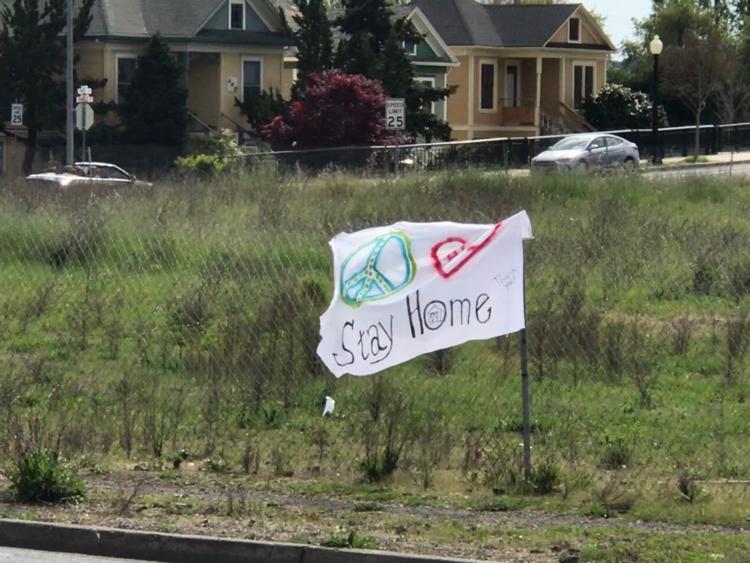 Sign of the times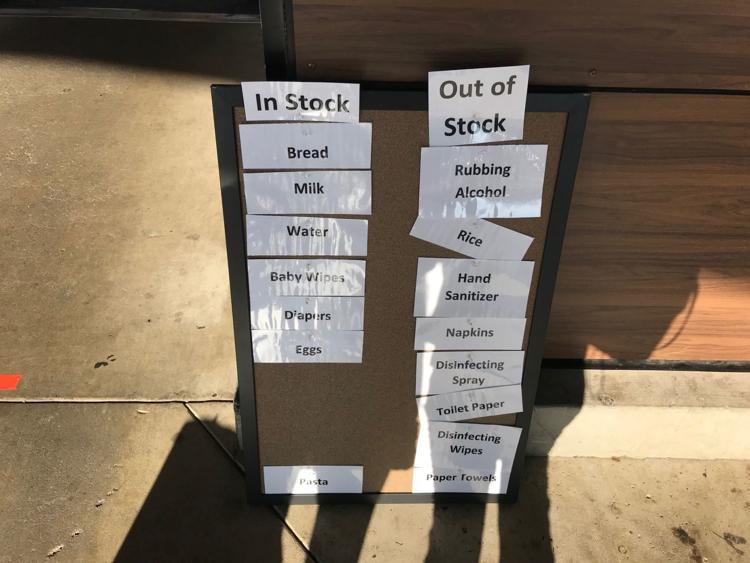 Napa's drive up clinic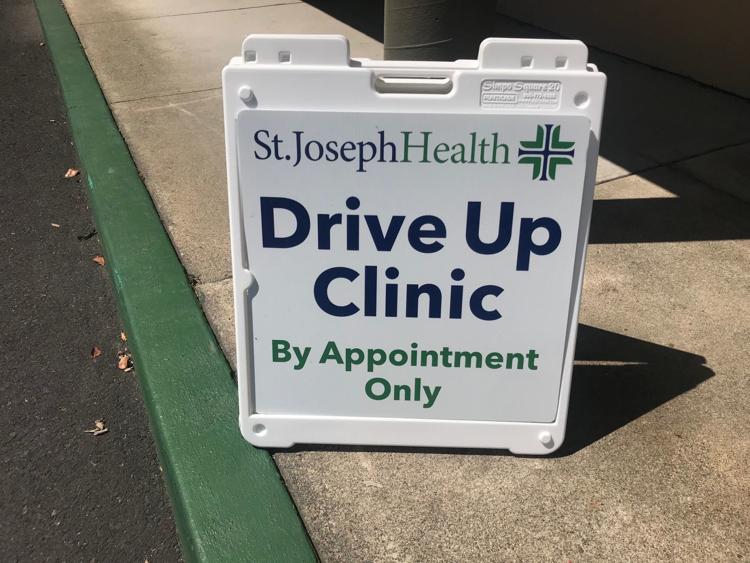 Taking a sample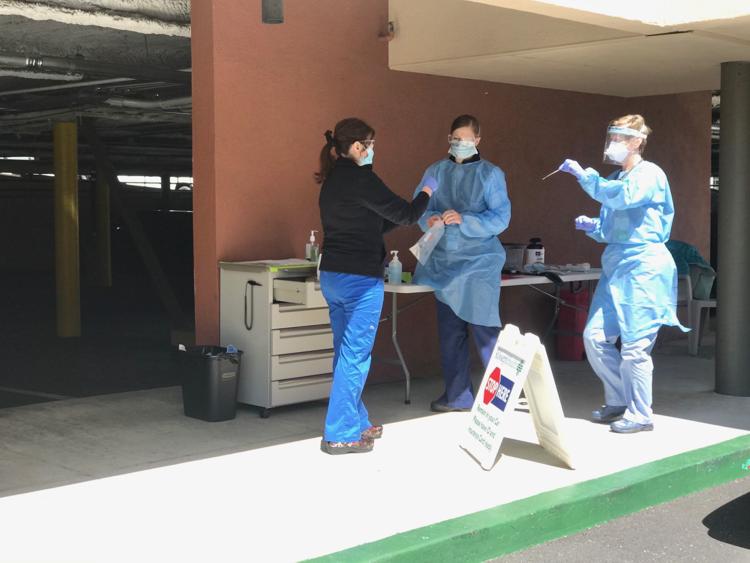 Nicole Landis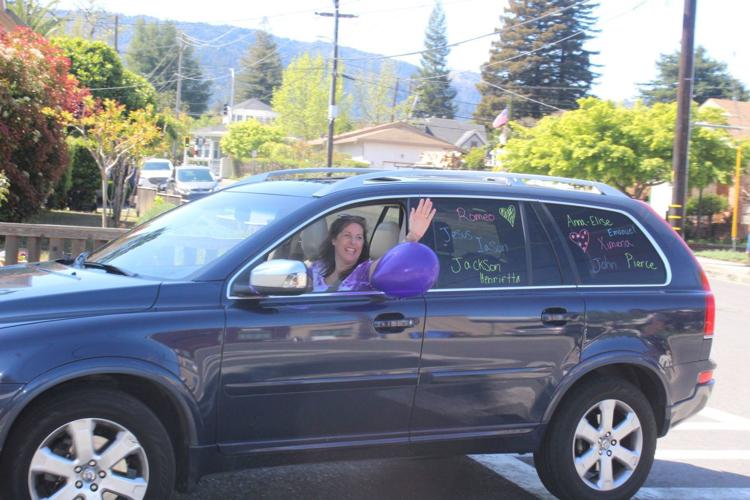 Napa Premium Outlets during the coronavirus epidemic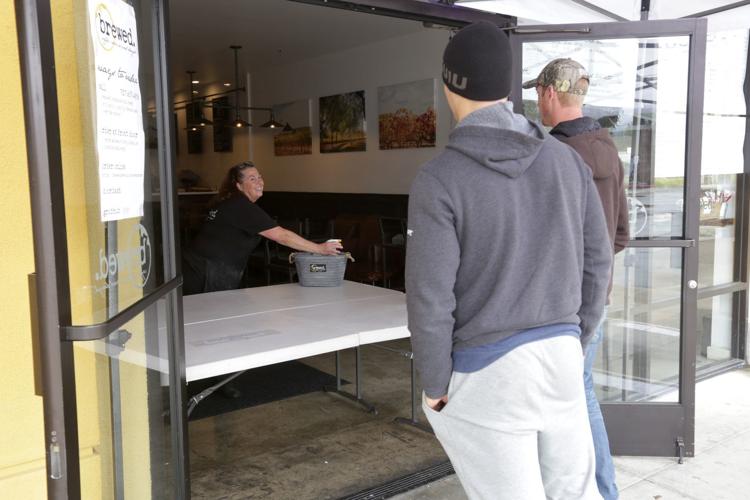 Making face shields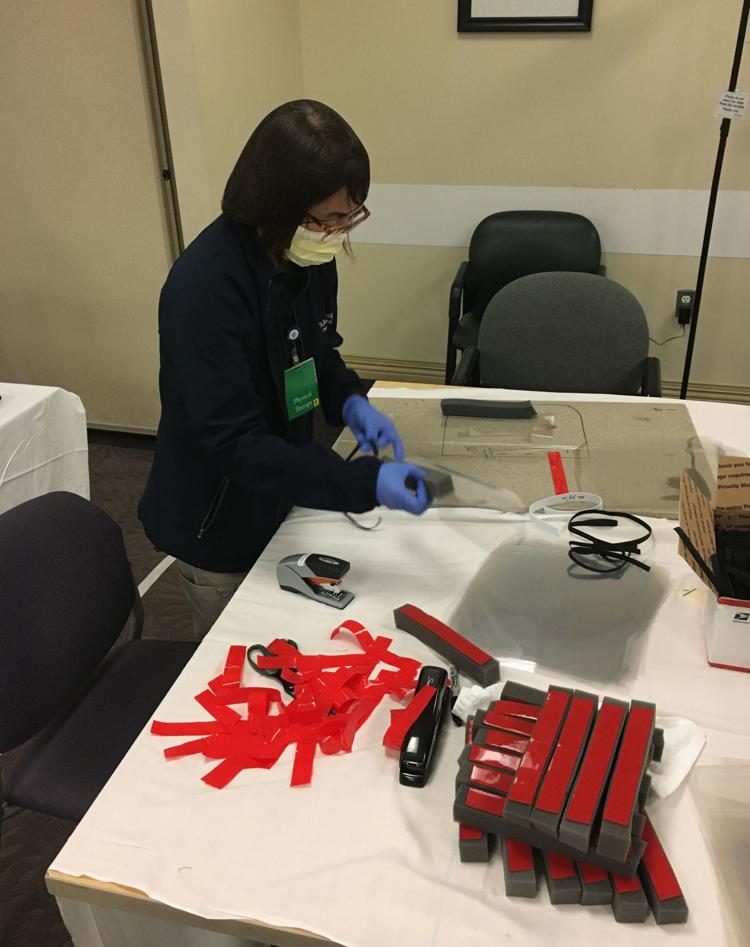 Face shields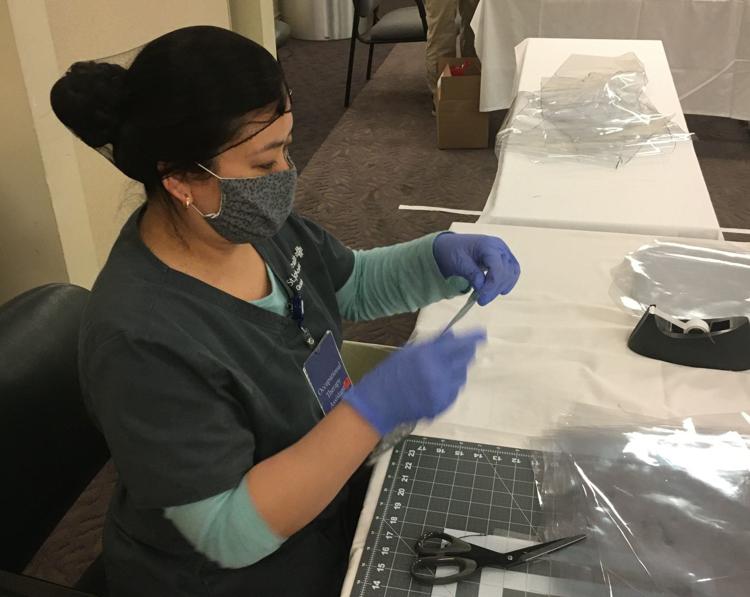 Free Meal Friday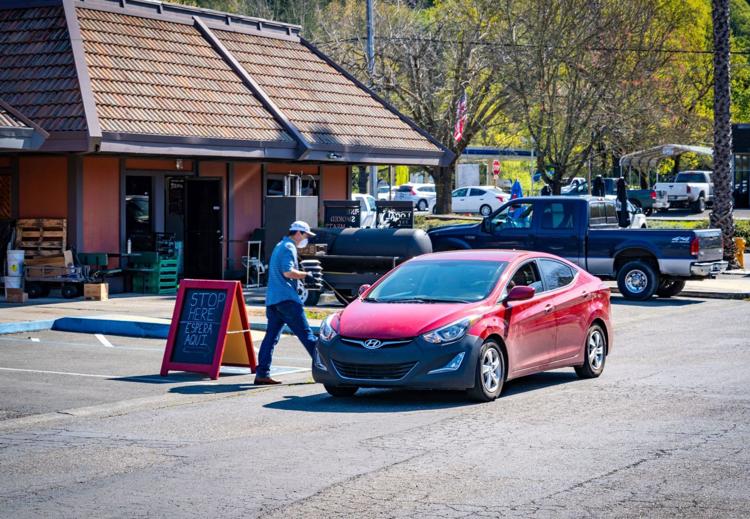 Free Meal Friday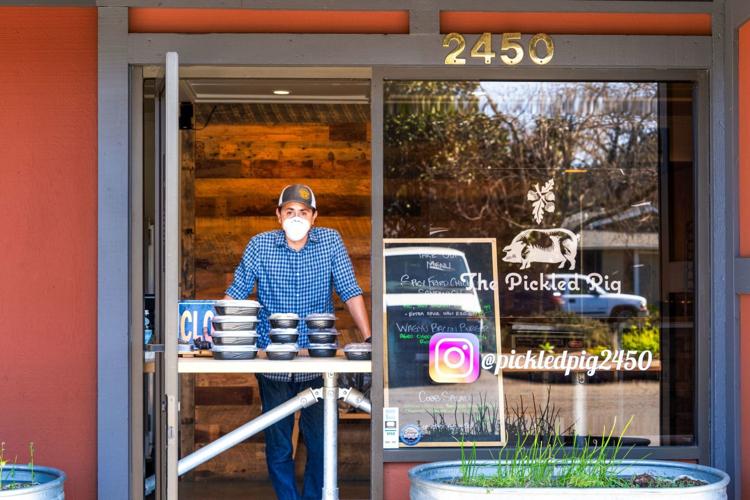 Social distancing signs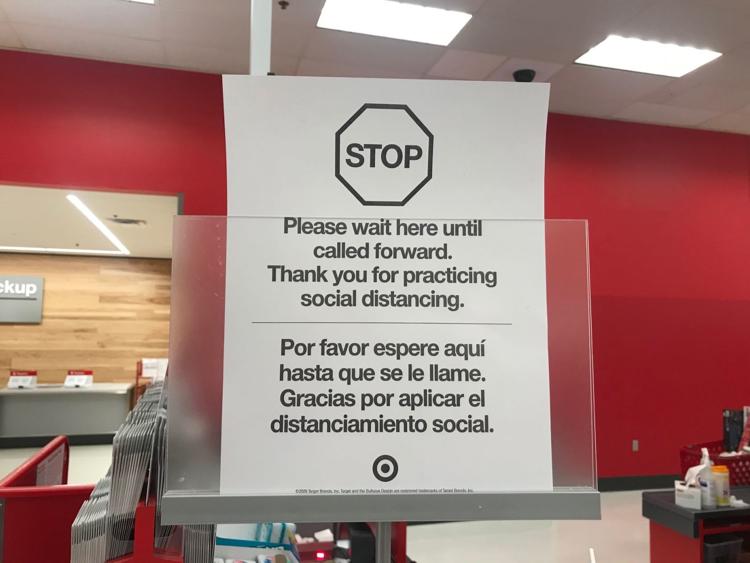 Social distancing signs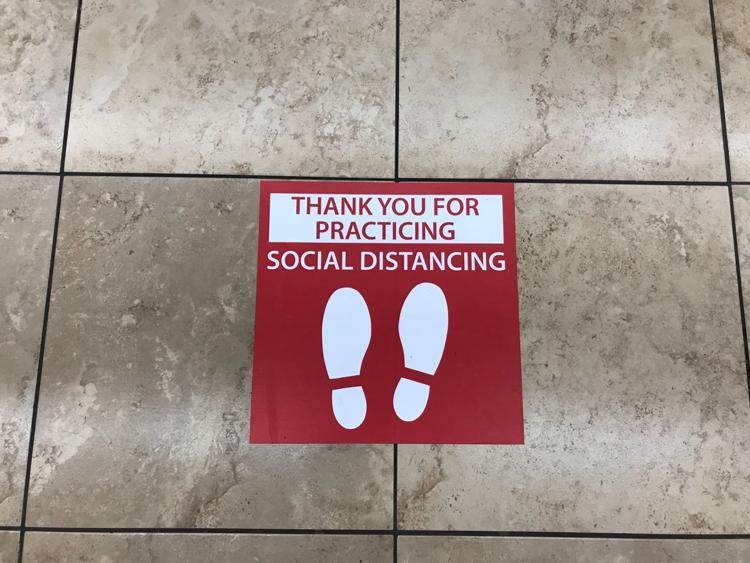 Bread delivery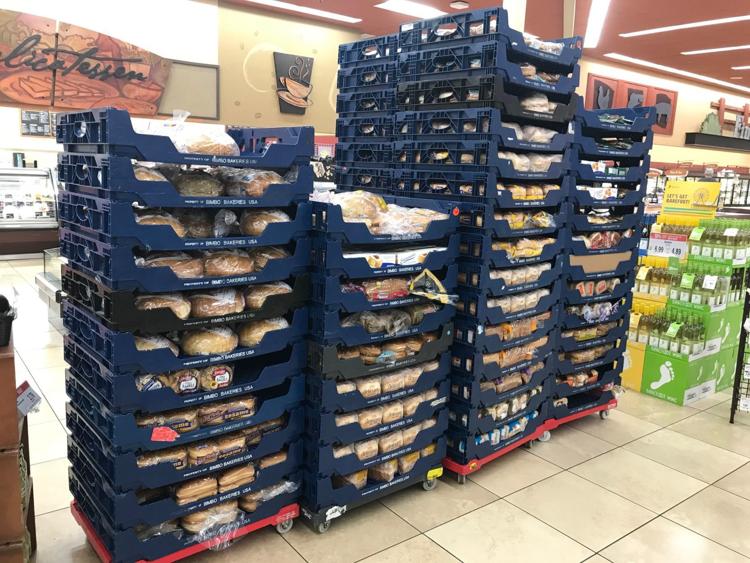 Dr. Manjappa at Queen of the Valley Medical Center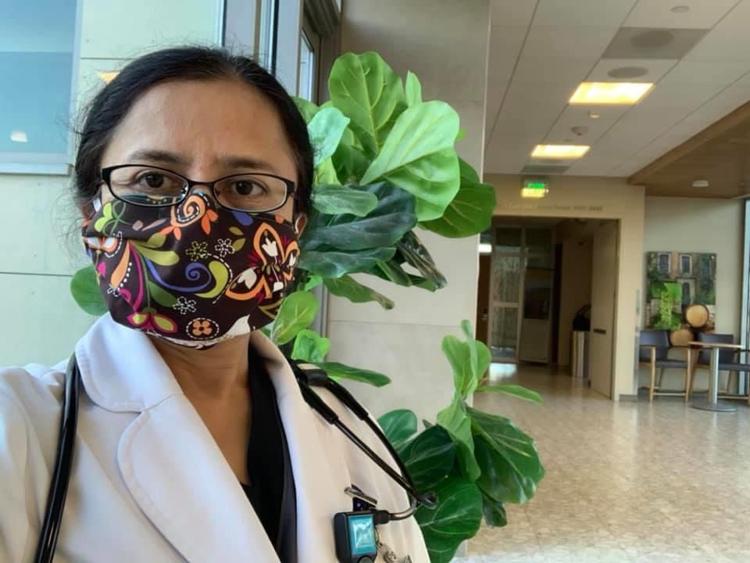 Bear on fence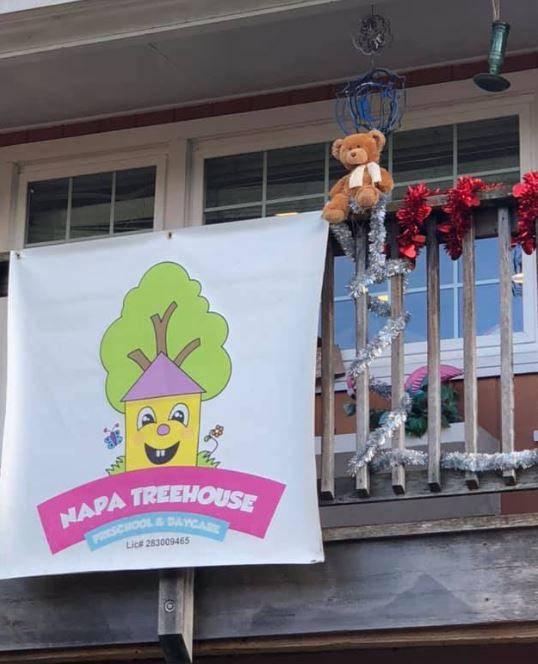 Bear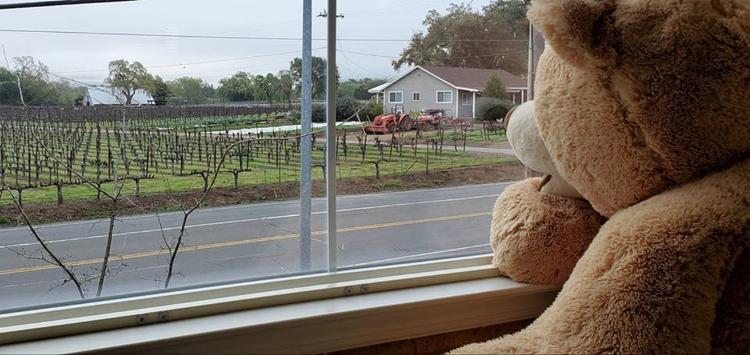 Dr. Adhye and Janice Peters RN
Napa police department employees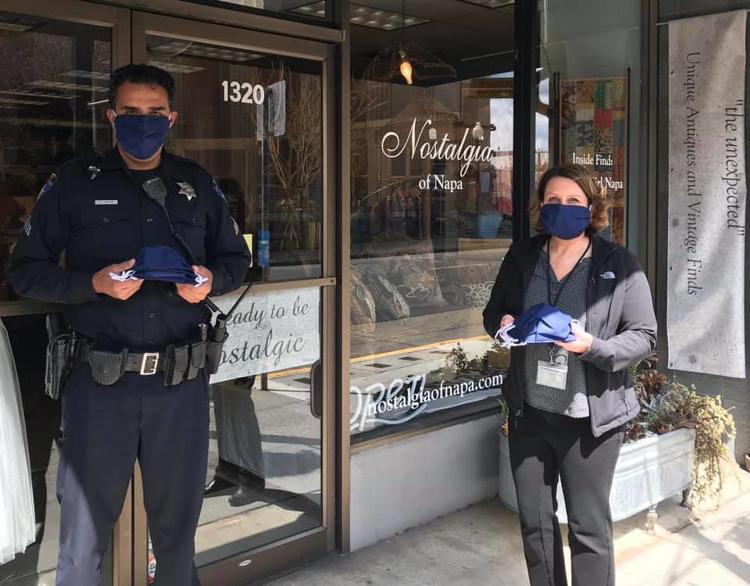 Andrea D. Hoogendoorn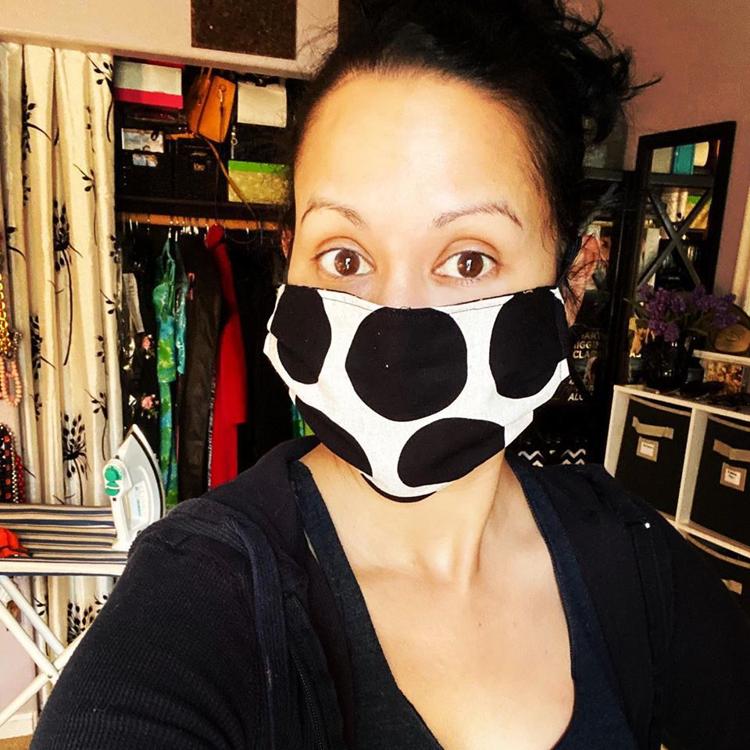 Hanh Ho Egan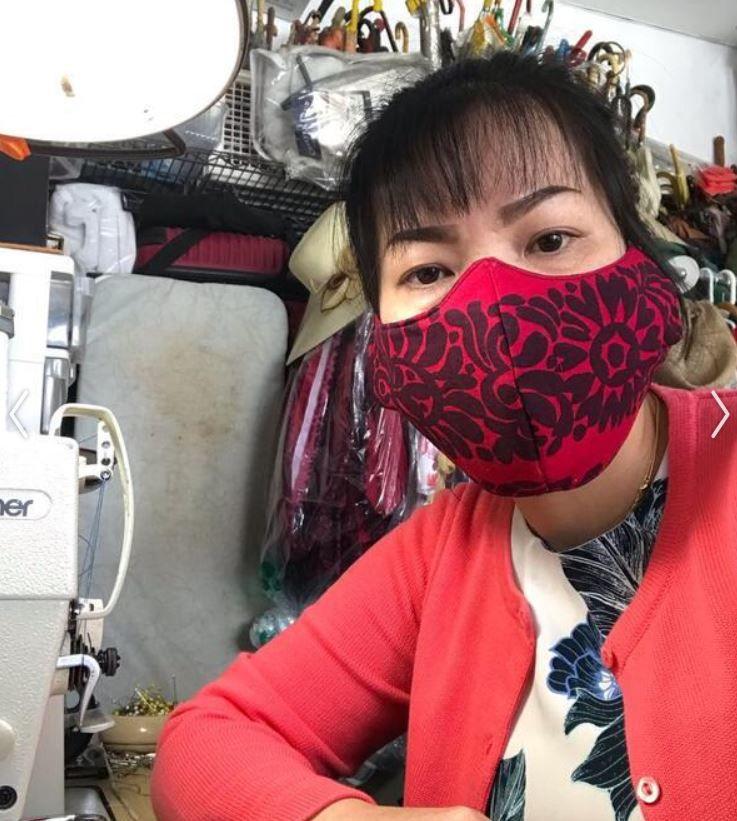 Matthew Blach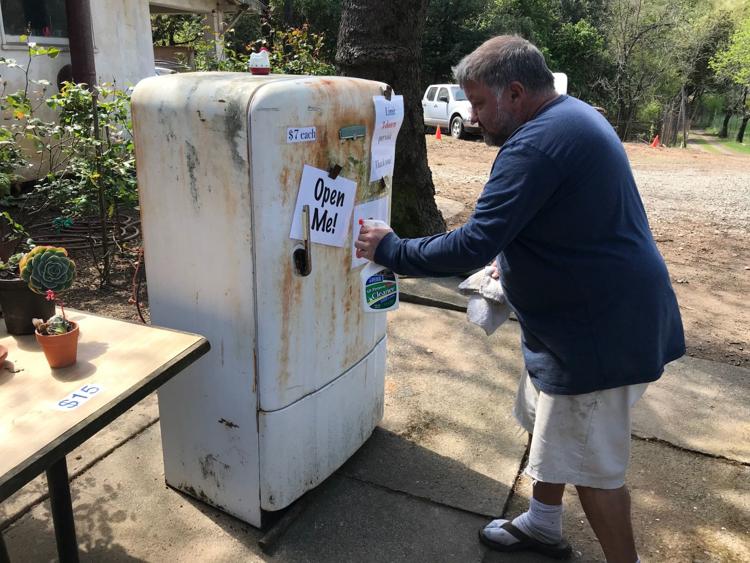 American Canyon park sign, social distancing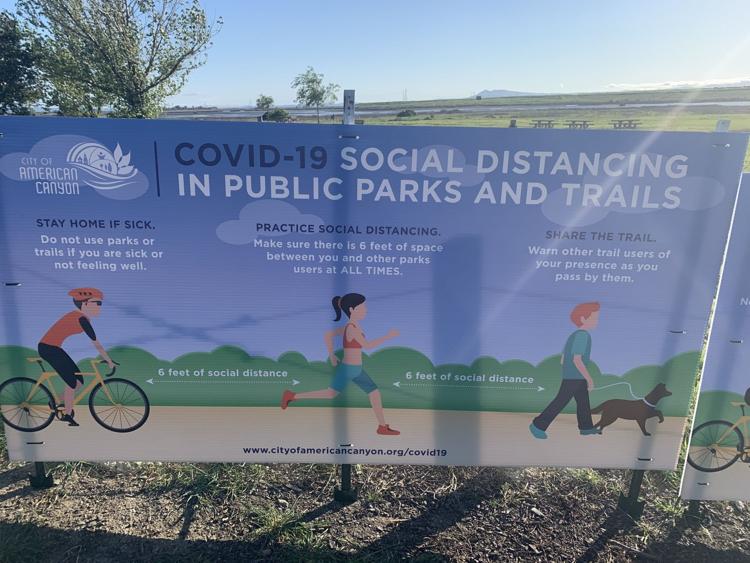 Cal Mart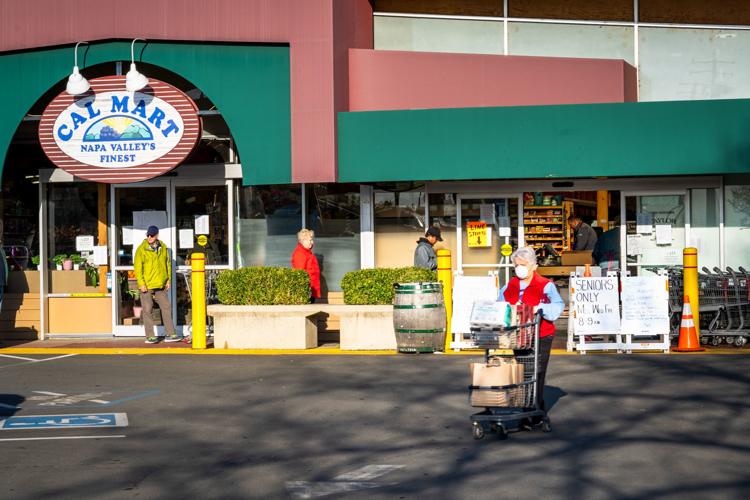 Calistoga take-out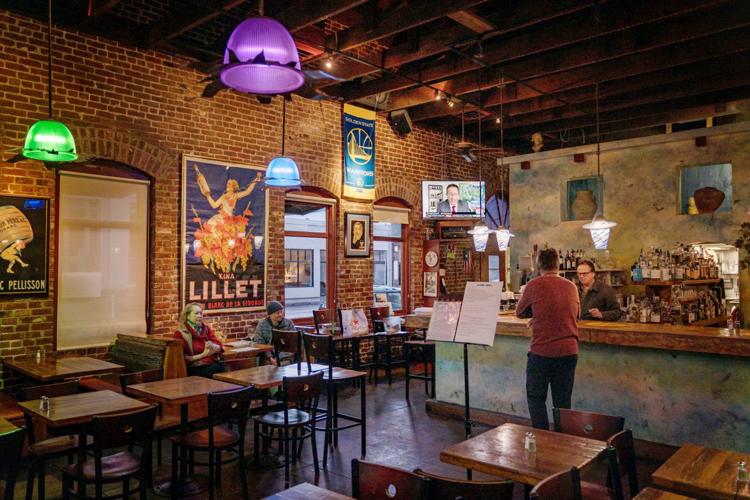 Calistoga take-out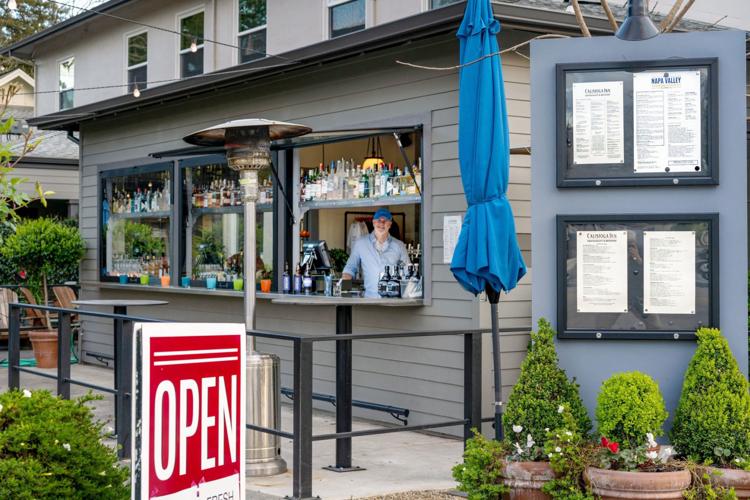 Calistoga take-out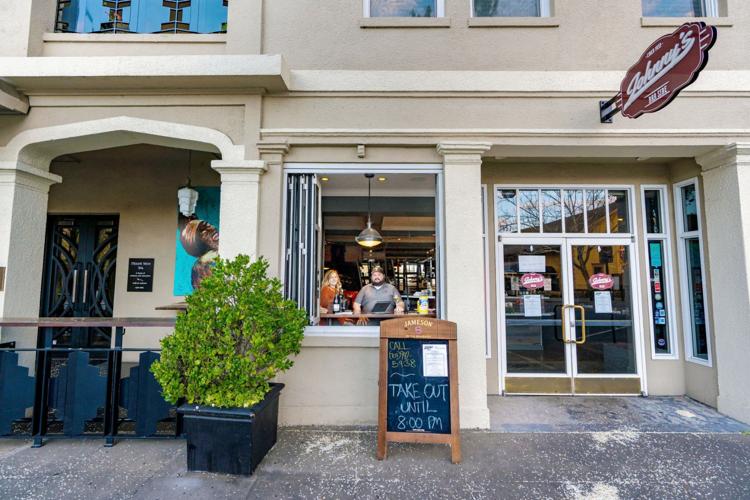 Calistoga take-out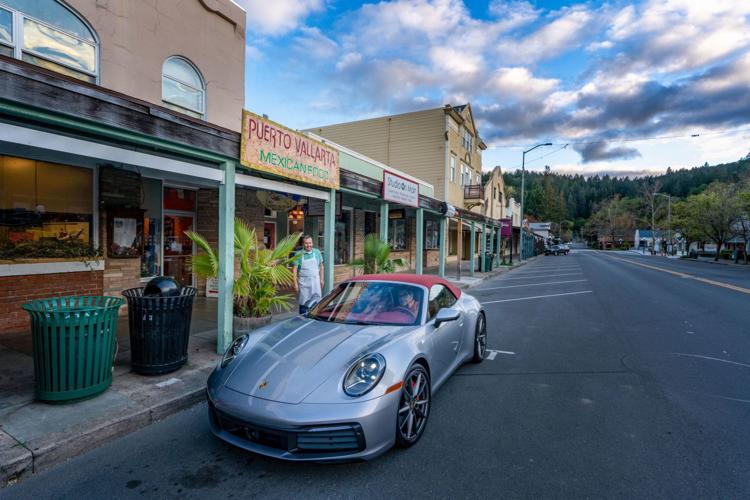 Calistoga take-out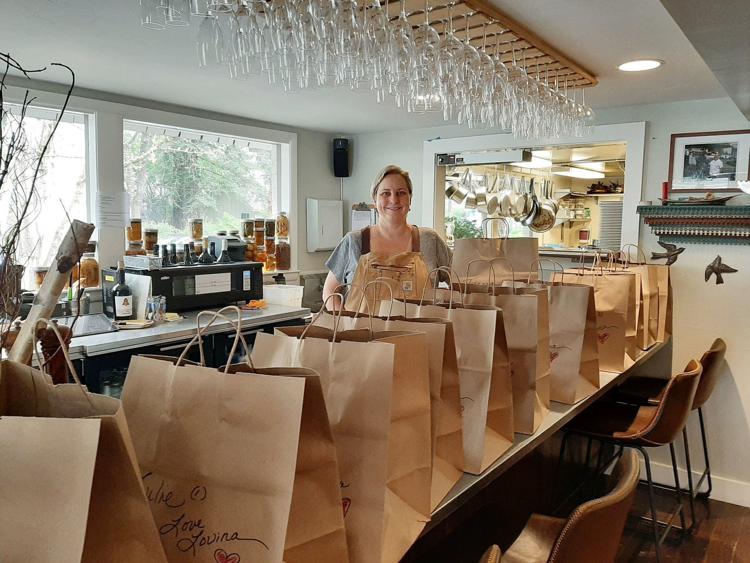 Food pick up signs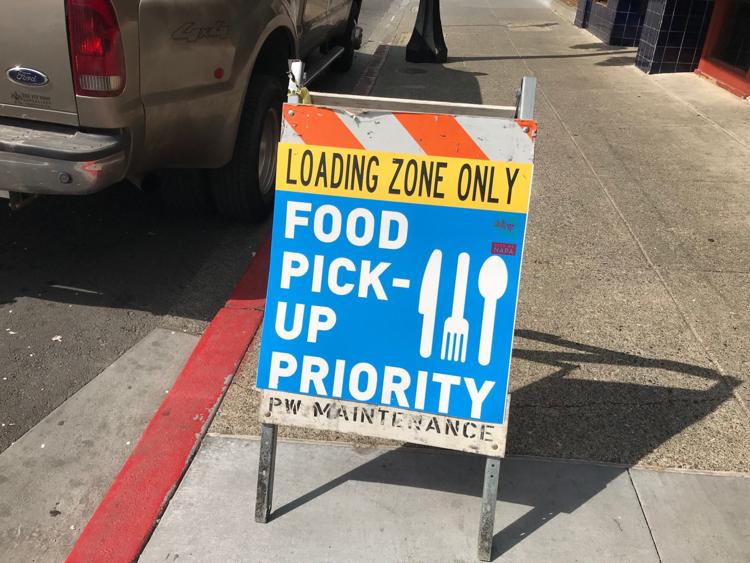 VNV welcome center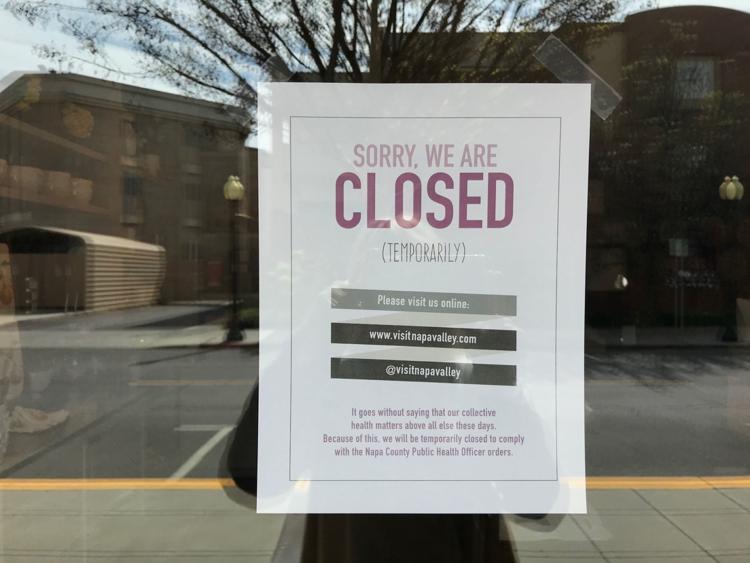 Main Street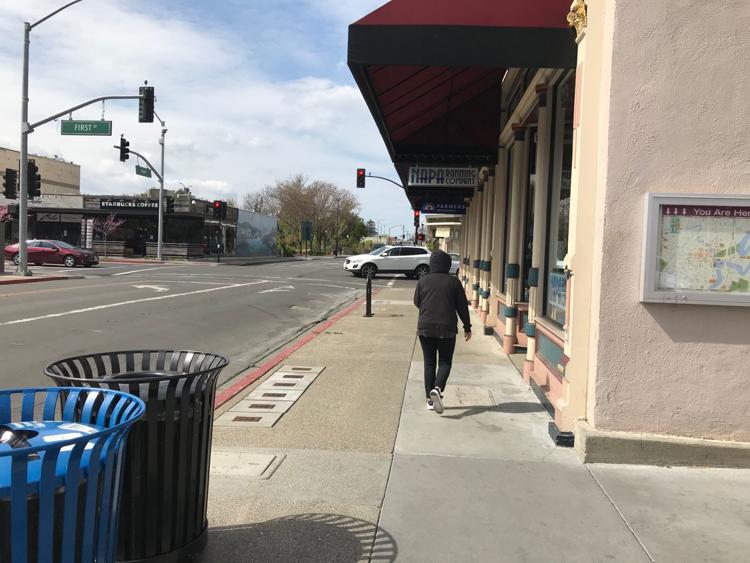 Empty Kohl's parking lot
Napa Running Co.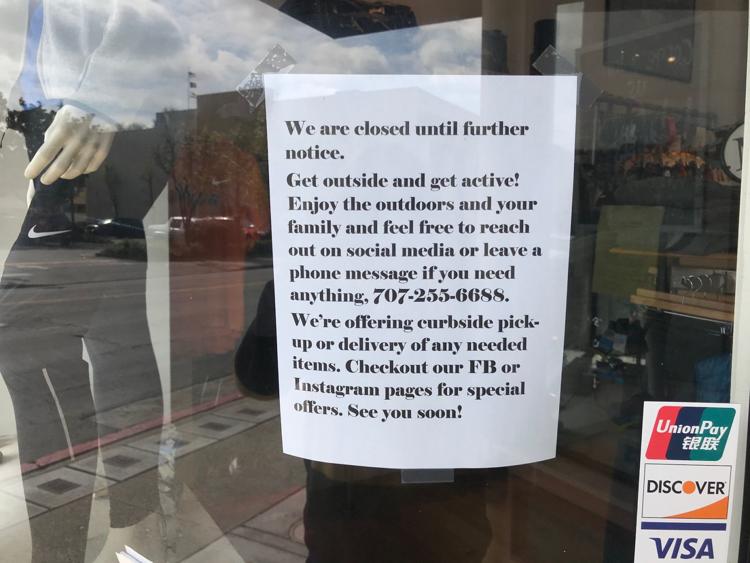 Bread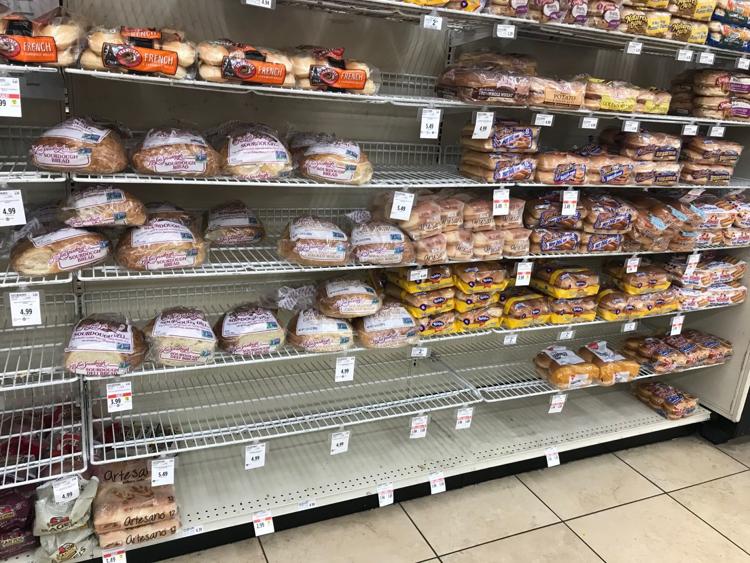 Cleaning at the check out station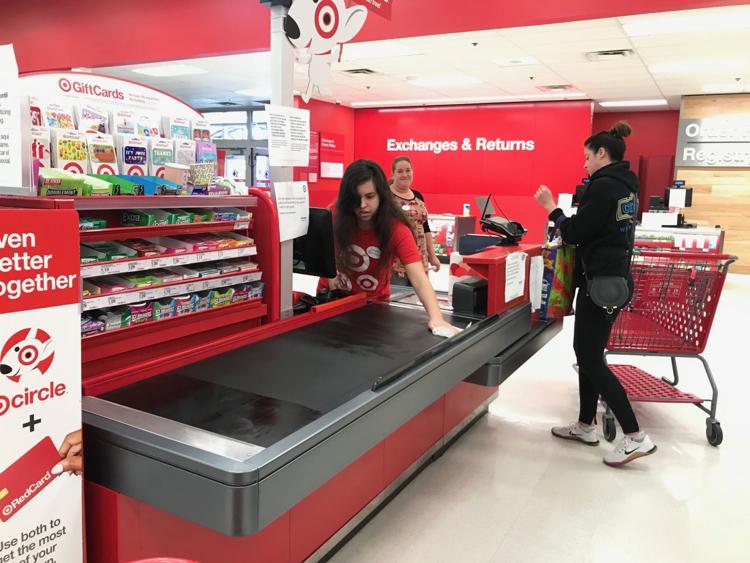 Restocking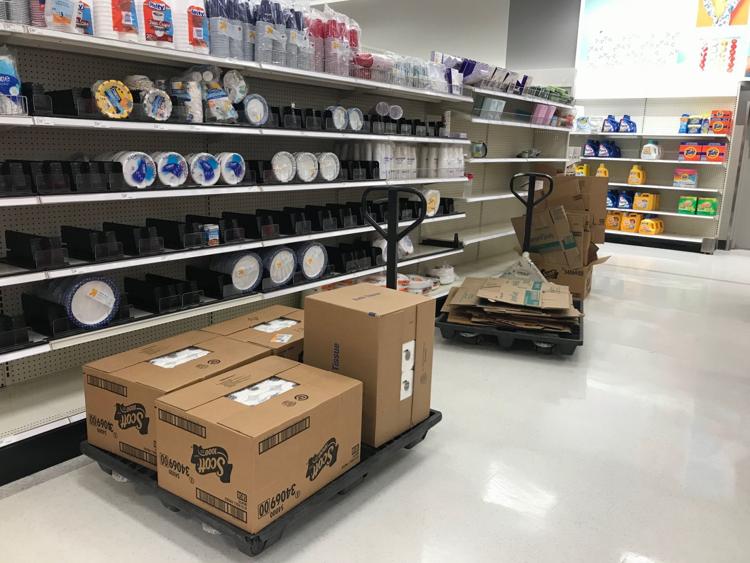 Toilet paper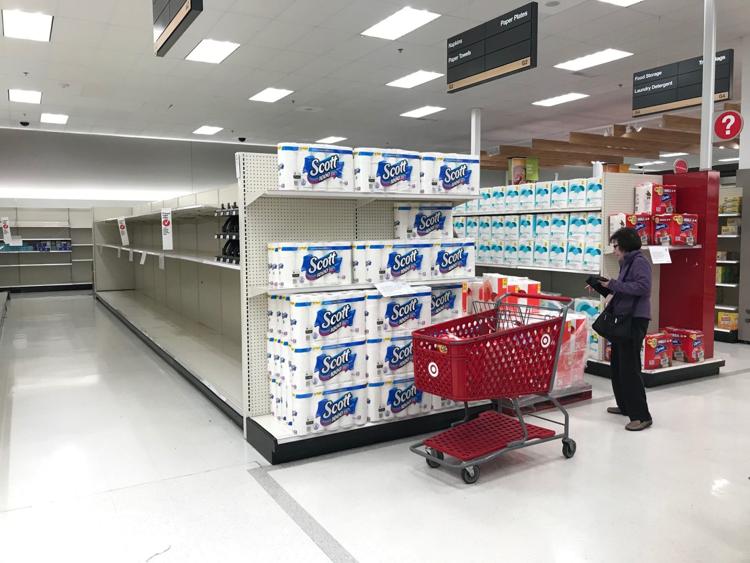 Toilet paper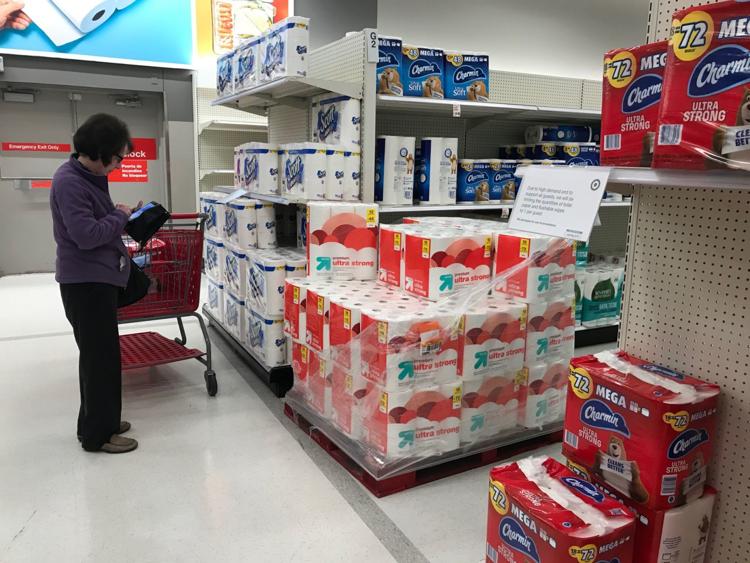 More wipes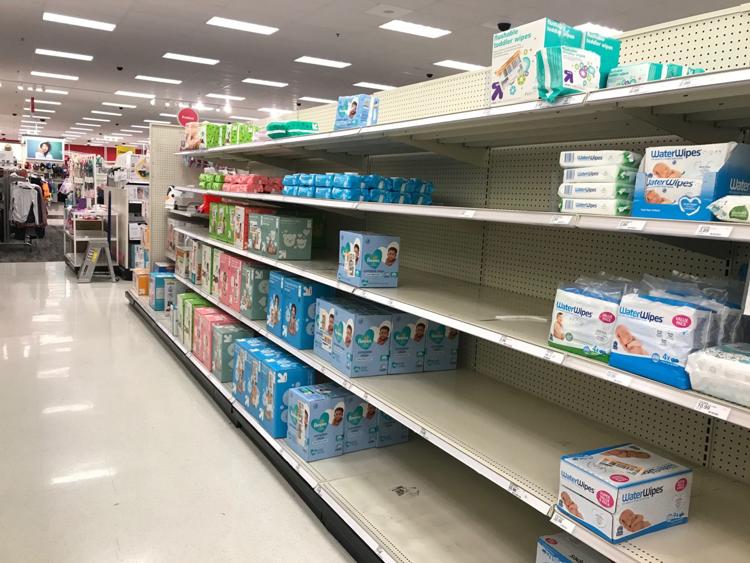 Restocking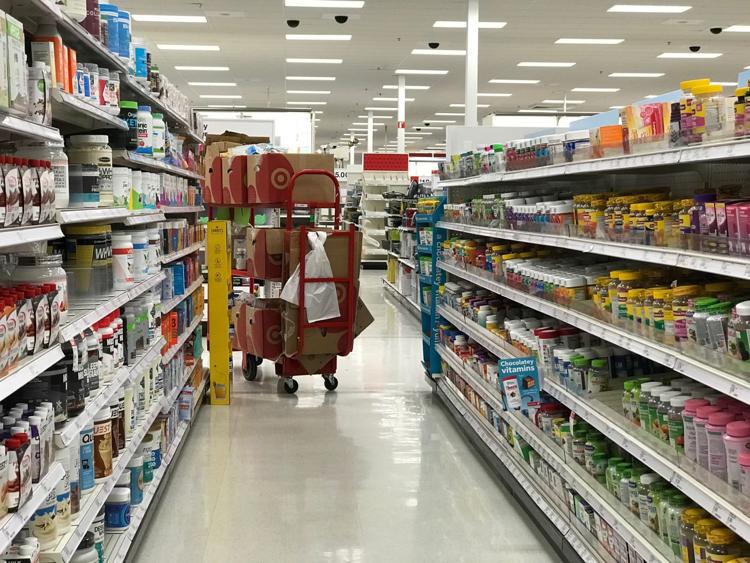 Disinfectant wipes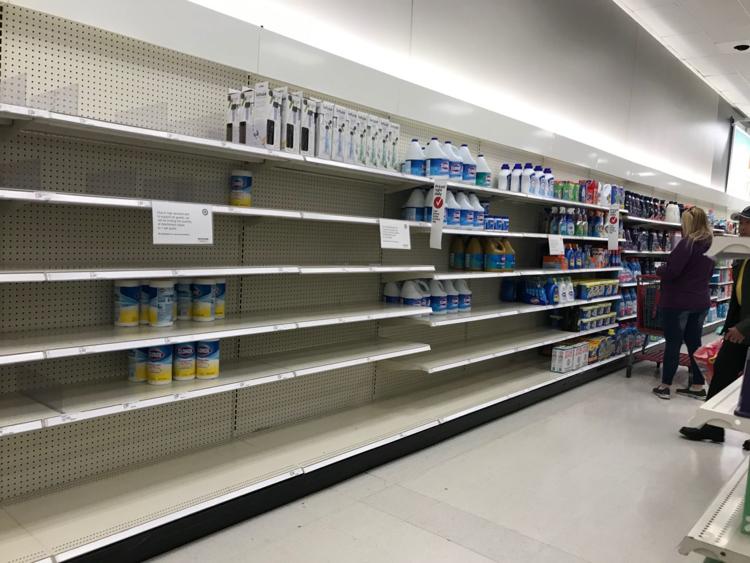 Raley's eggs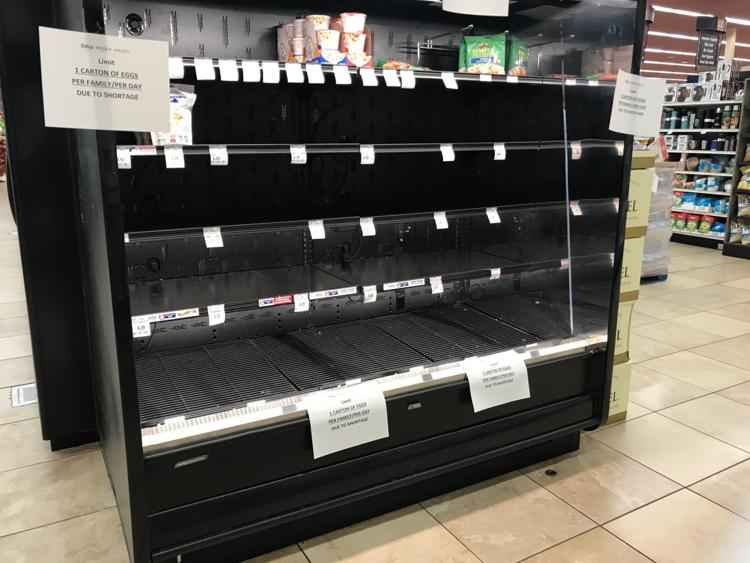 Produce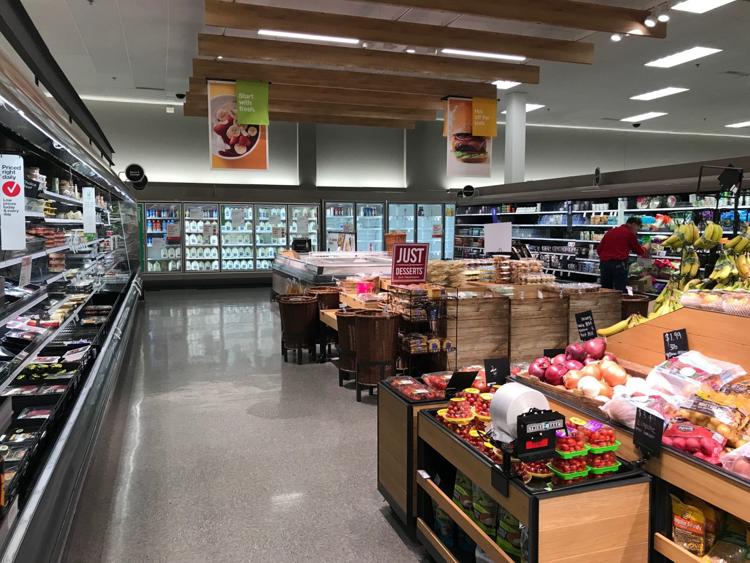 Restocking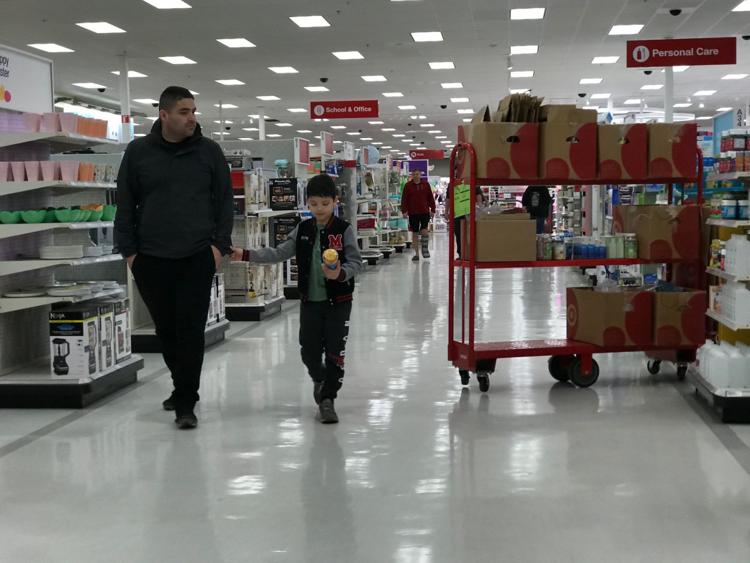 Raley's barriers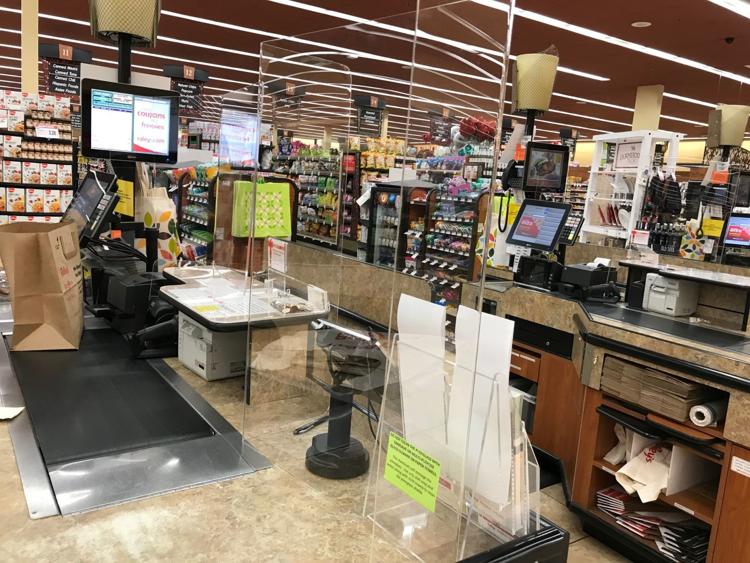 Raley's bulk foods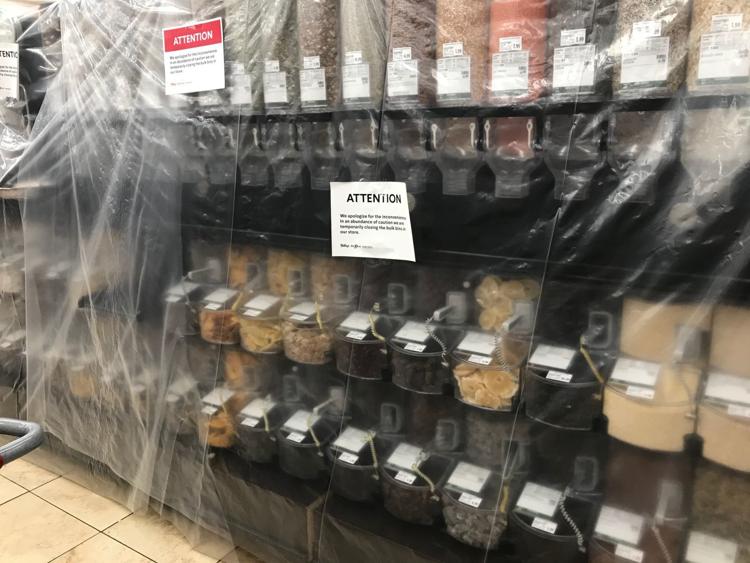 Water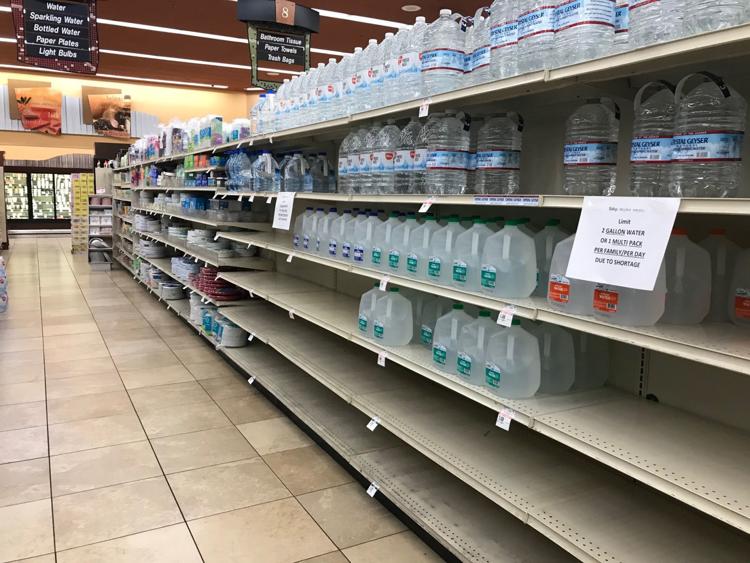 Raley's check out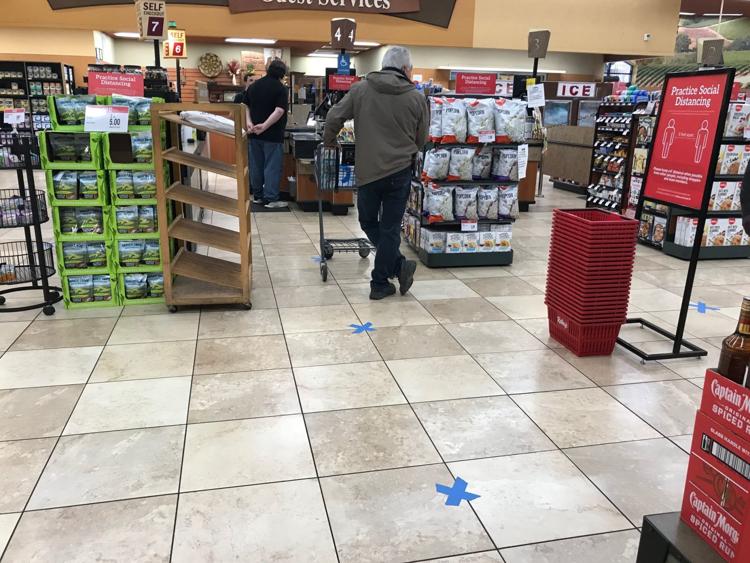 Raley's signs
Squeeze Inn Hamburgers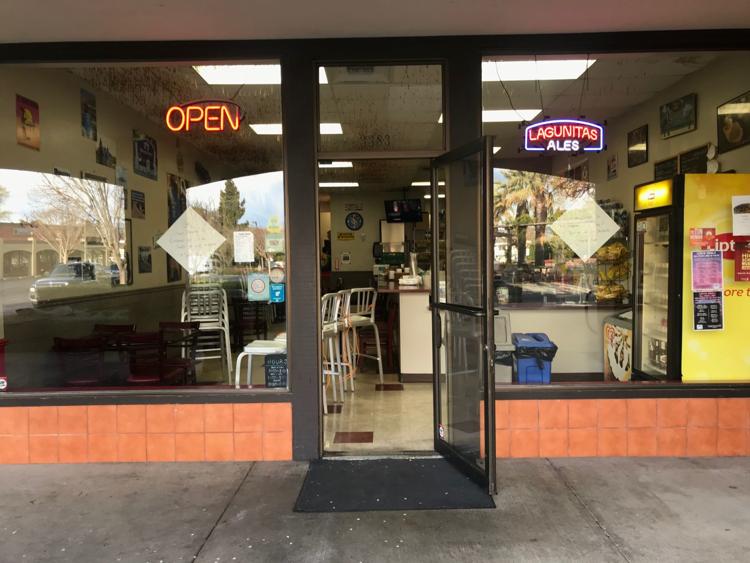 The parking lot at Redwood Plaza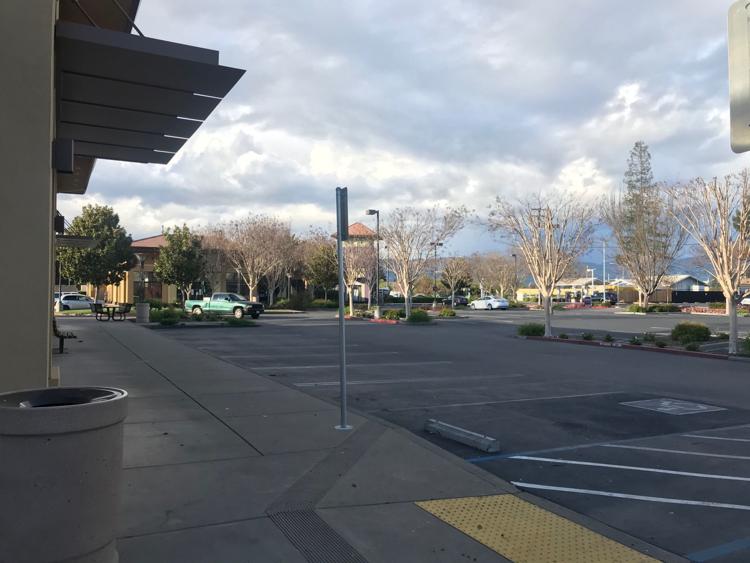 Demand increases for Napa food relief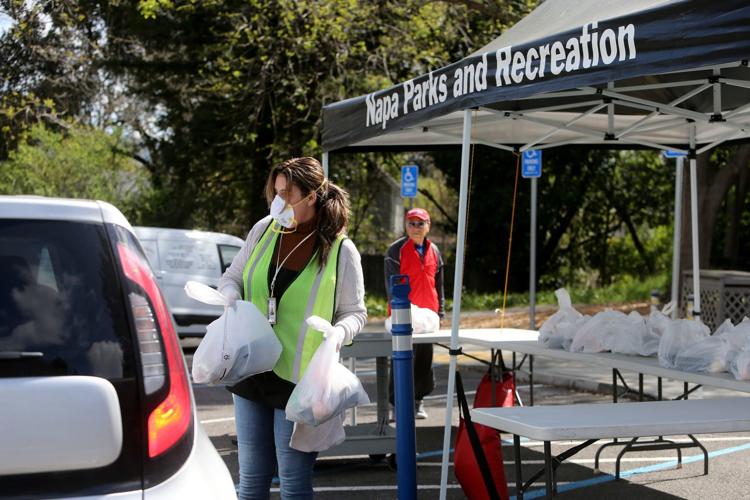 St. Helena Safeway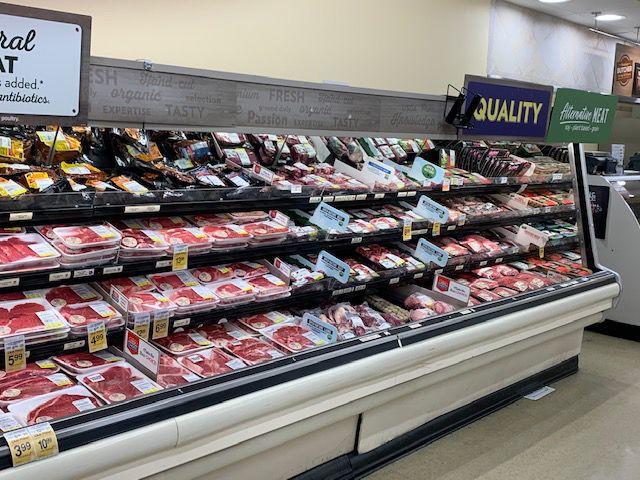 St. Helena Safeway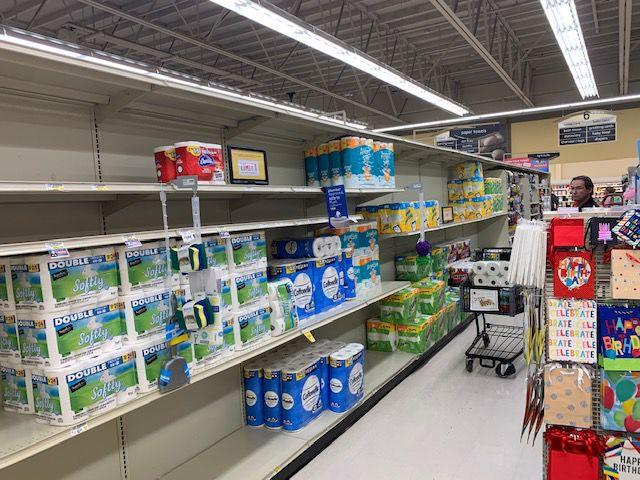 Napa Target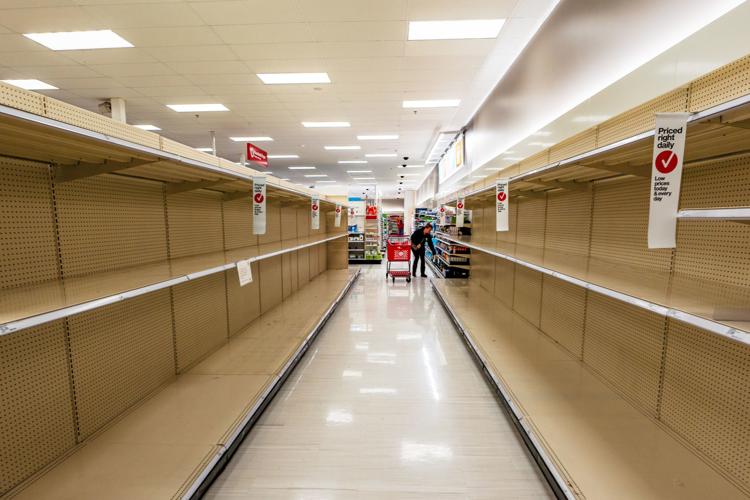 Ciccio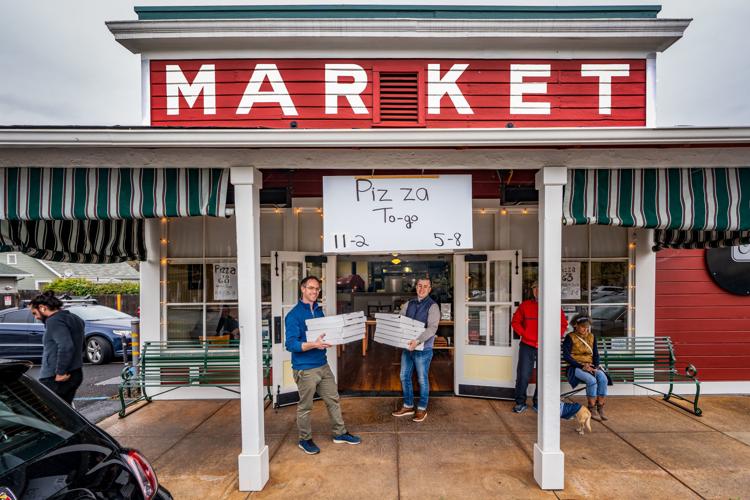 Safeway in St. Helena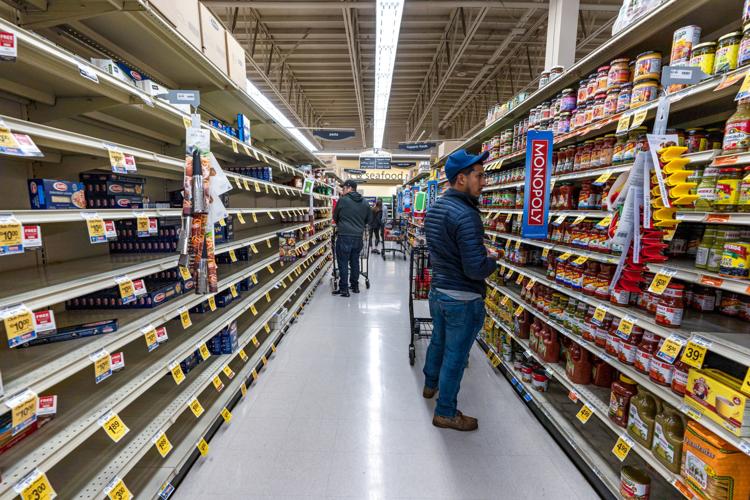 Milk at Raley's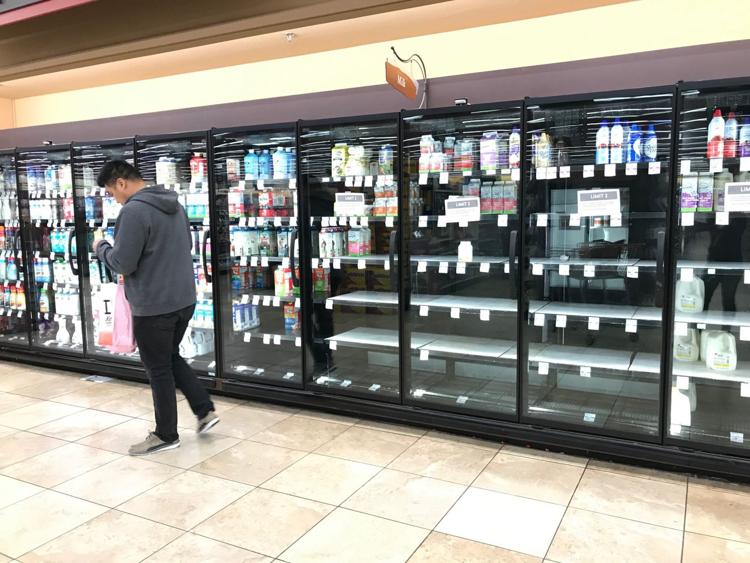 Umpqua bank
Target toilet paper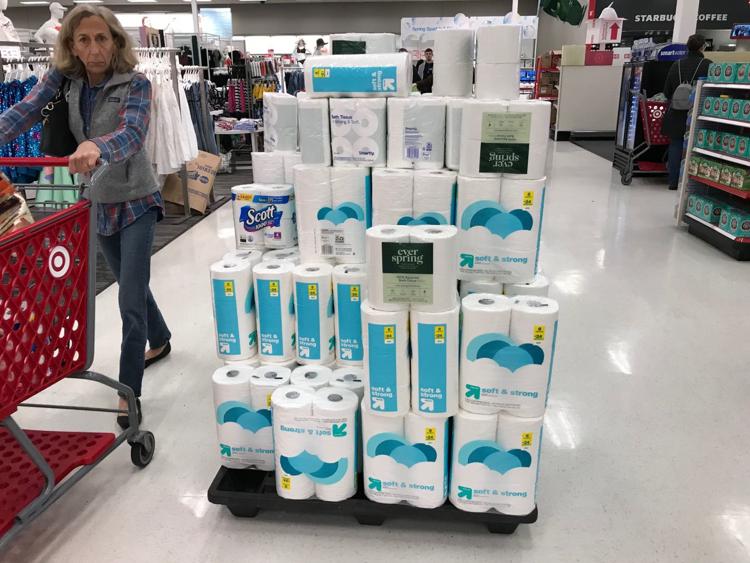 Bel Aire shoppers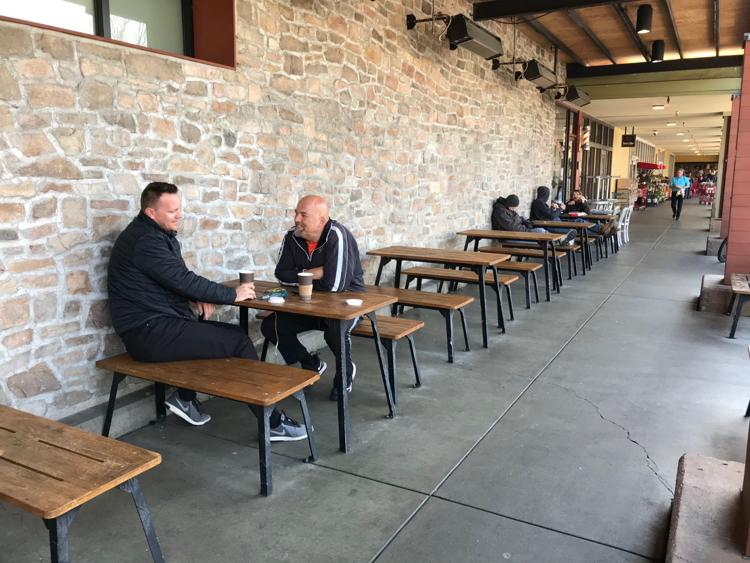 South Napa Target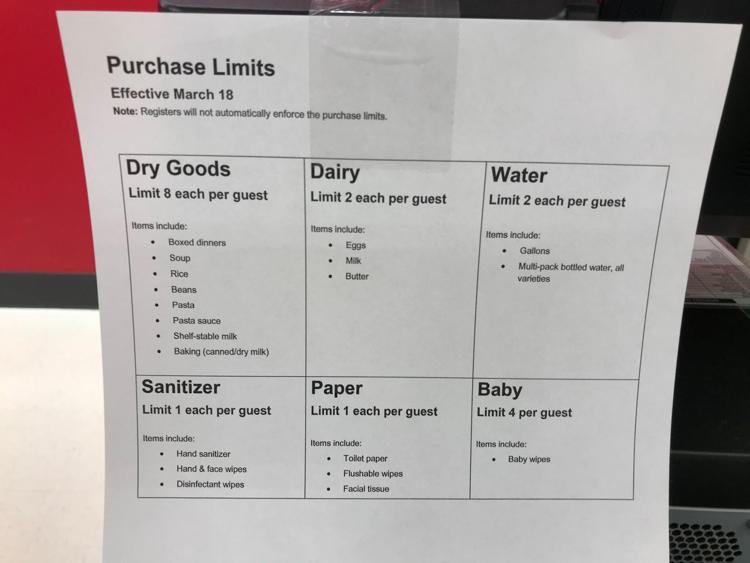 World Market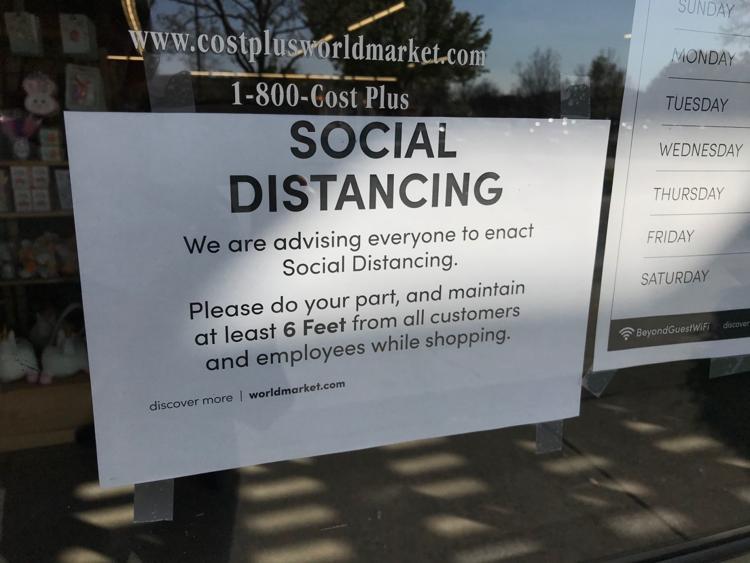 Napa Target shoppers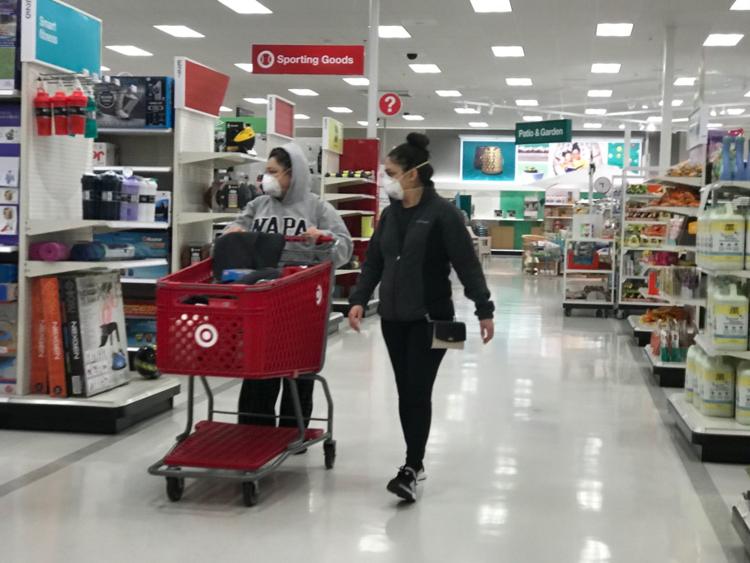 Trader Joe's line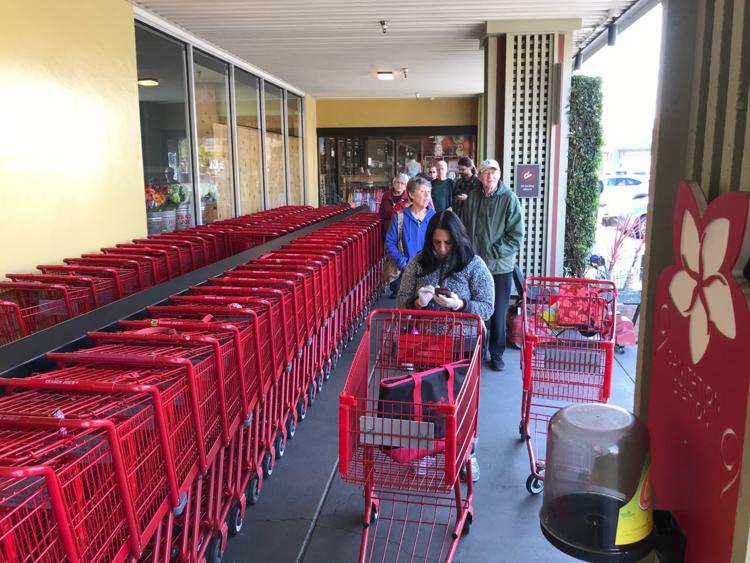 Bel Aire Plaza parking lot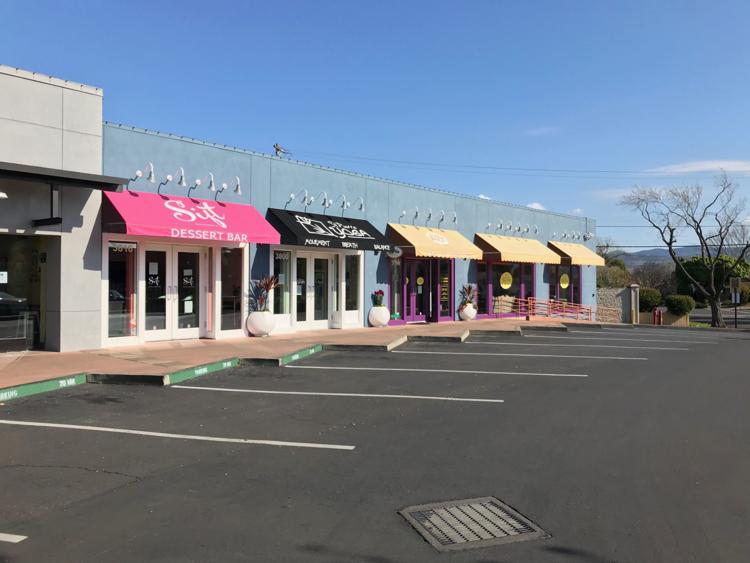 CalMart in Calistoga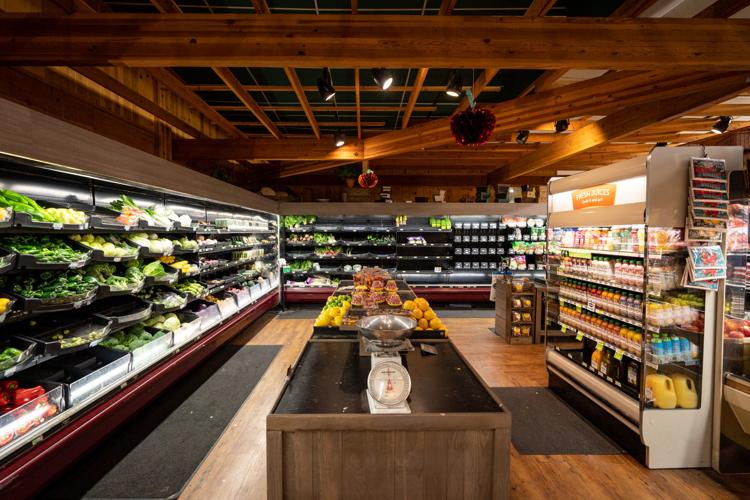 CalMart in Calistoga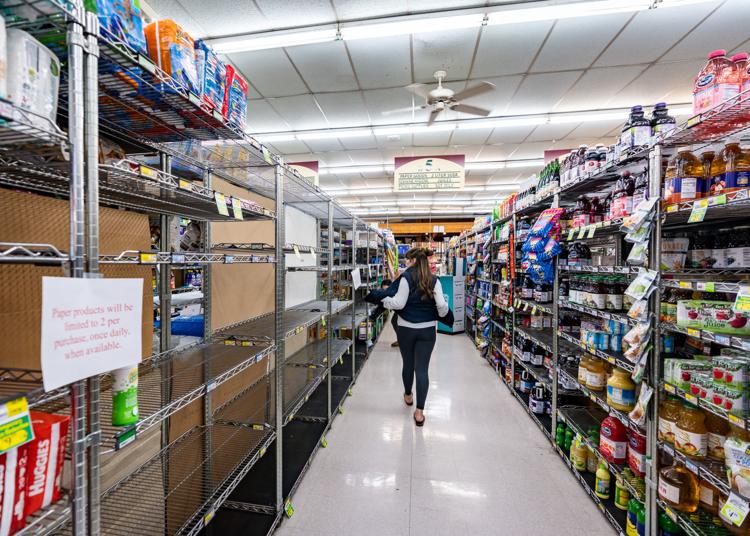 Whole Foods Napa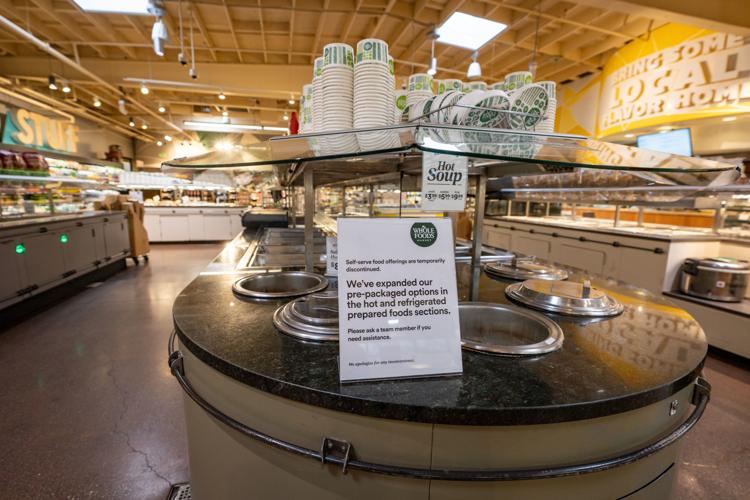 Outside Oxbow Public Market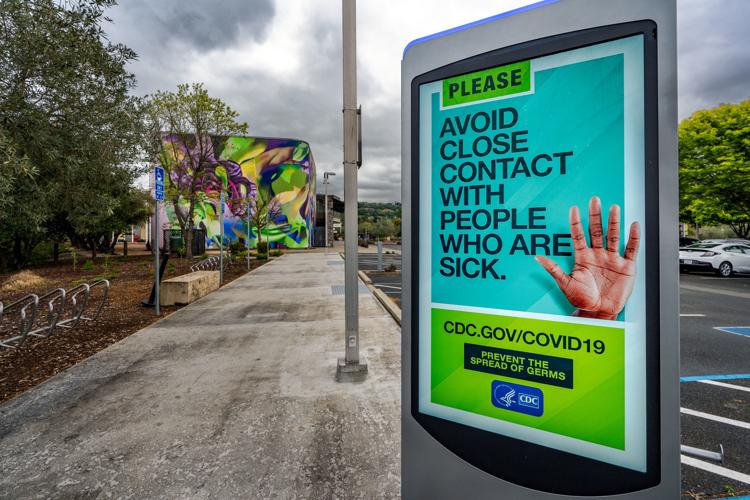 Inside the Oxbow Public Market on Wed. March 18.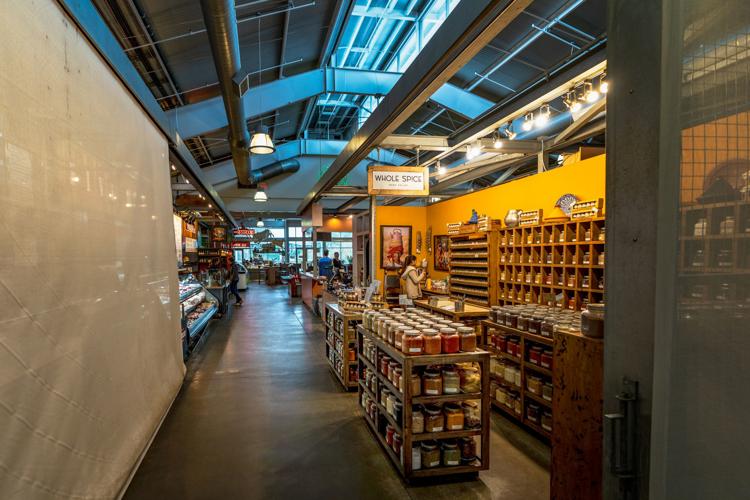 Inside the Oxbow Public Market on Wed. March 18.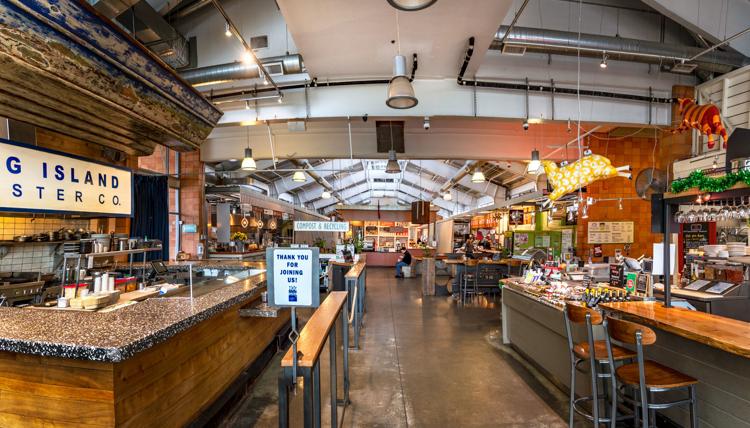 Lululemon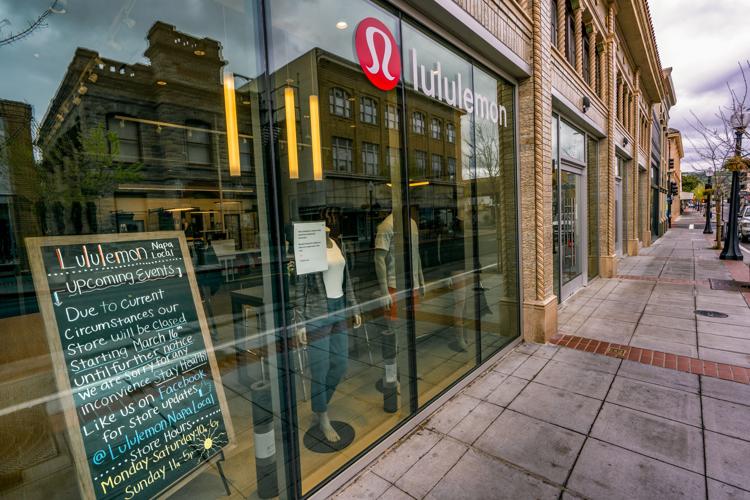 Oxbow Public Market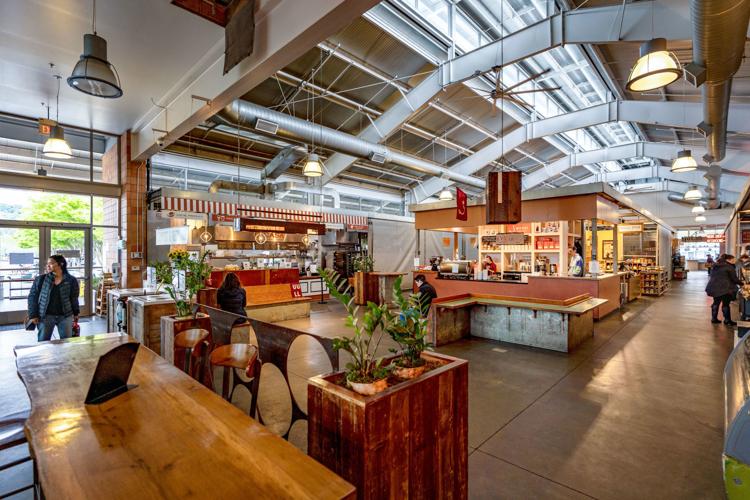 Peet's without customers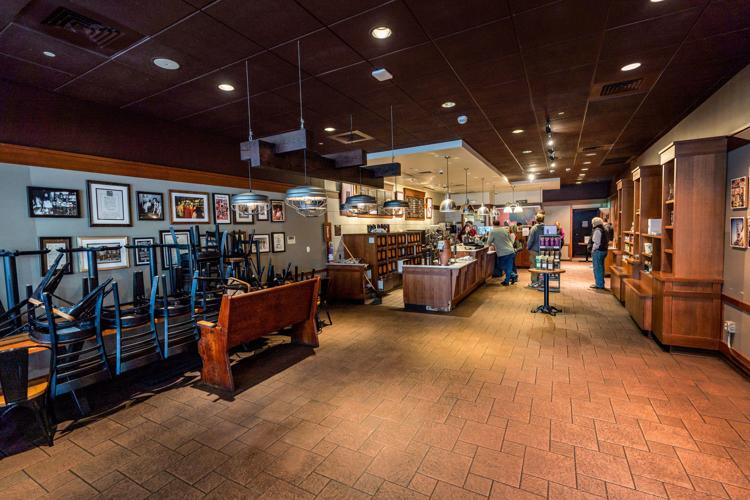 Archer Hotel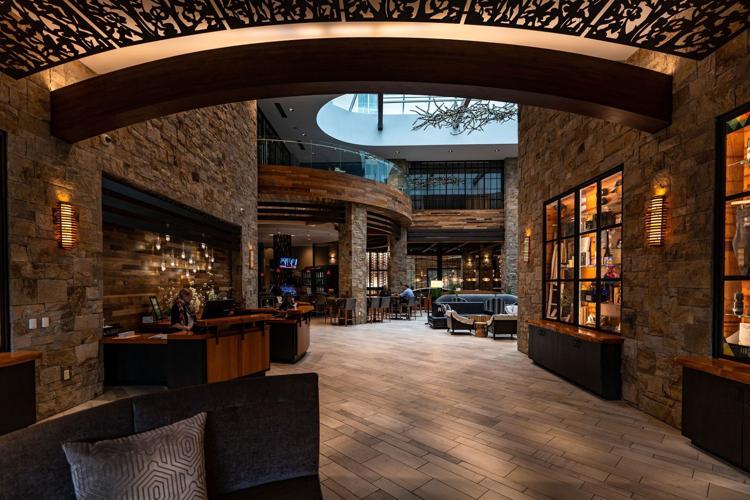 Napa Premium Outlets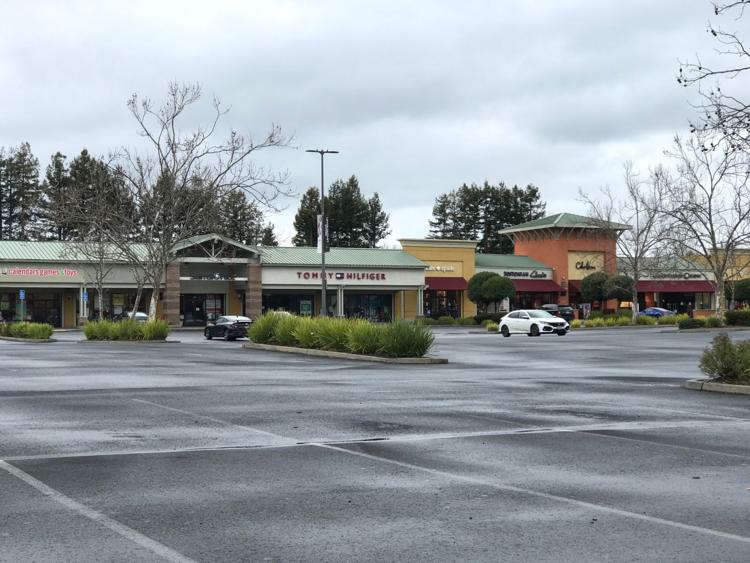 Calistoga school lunch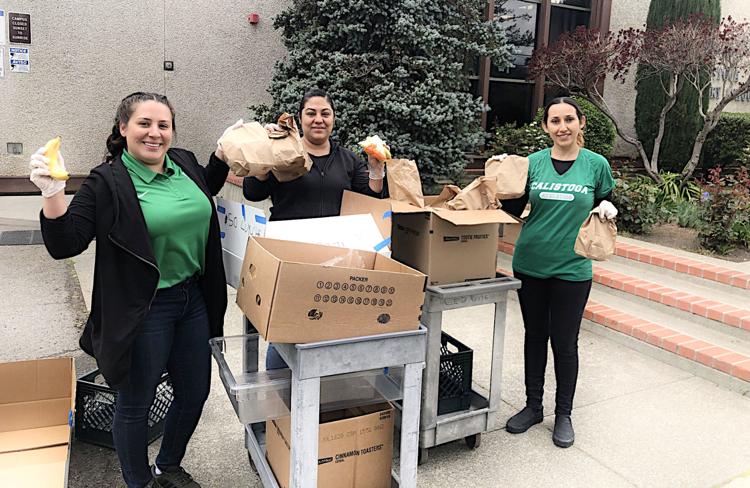 School offers free meals for kids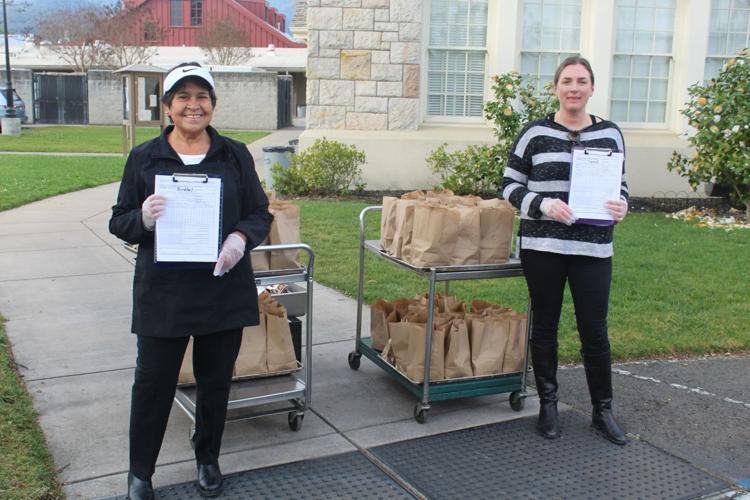 La Morenita lunch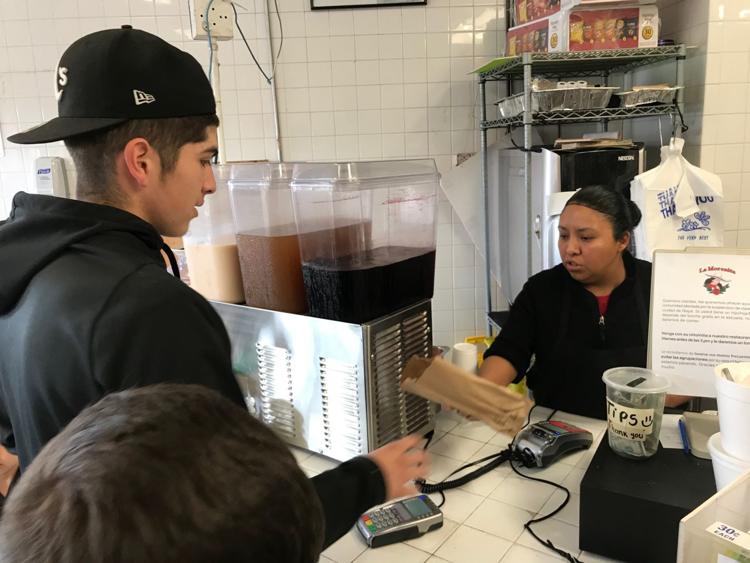 Coronavirus precautions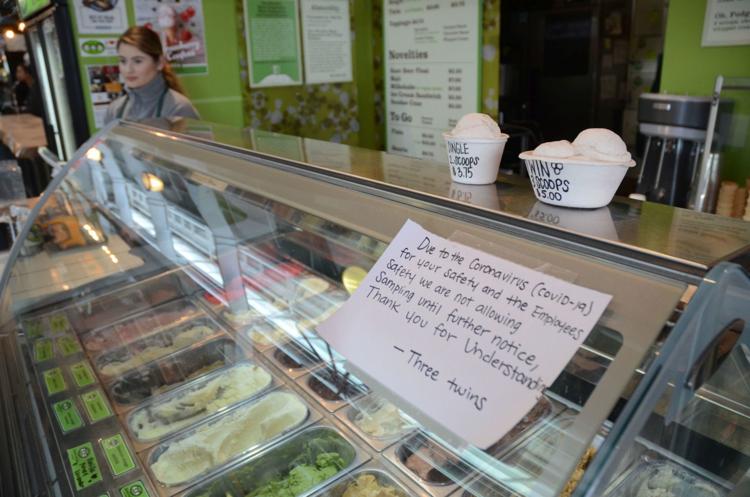 Coronavirus Precautions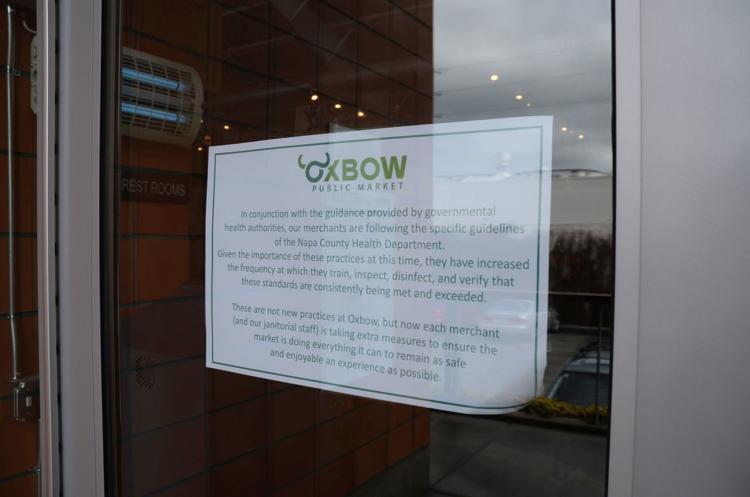 Coronavirus precautions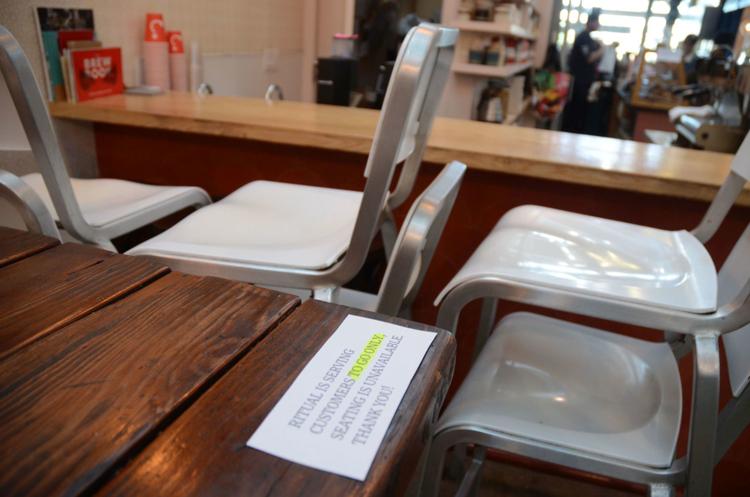 Beringer closed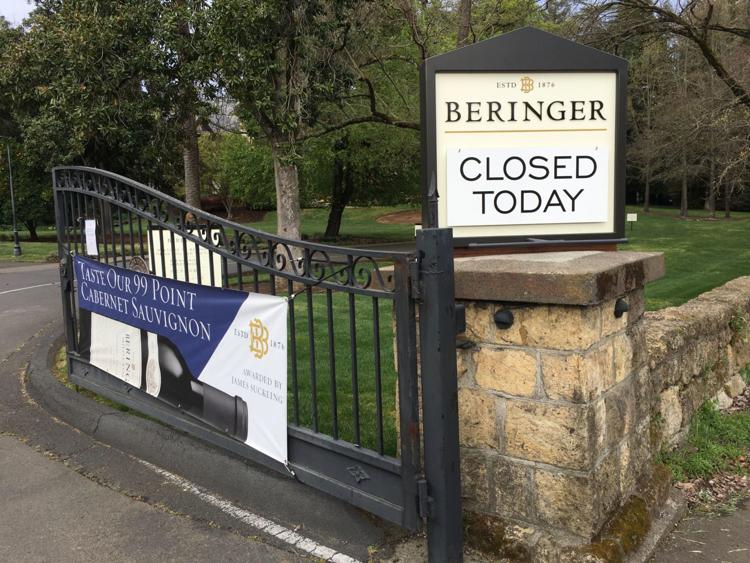 Calistoga Farmers' Market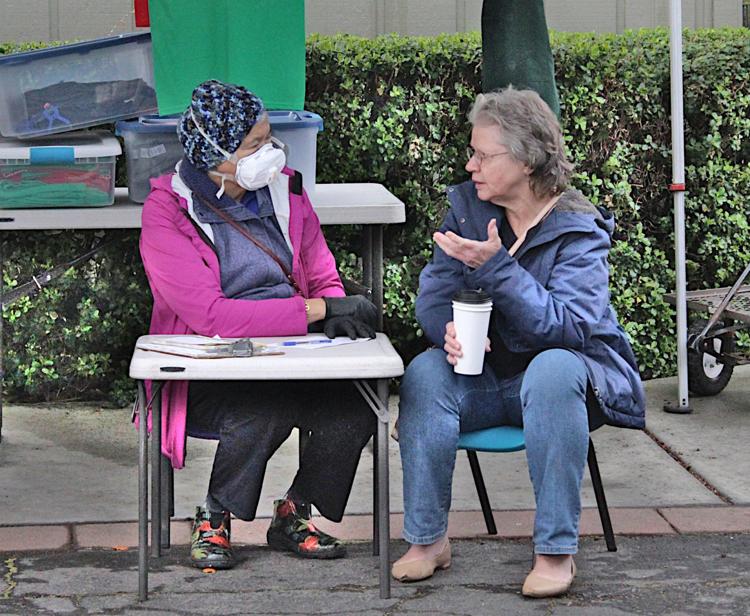 Trader Joe's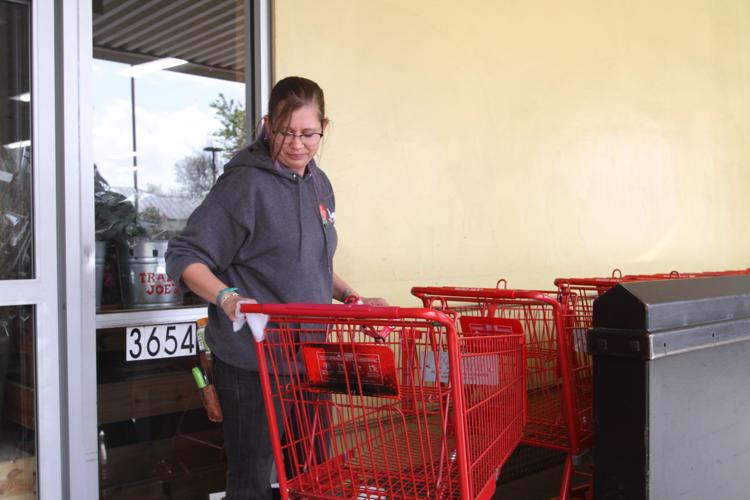 Coronavirus -- Hand sanitizer sold out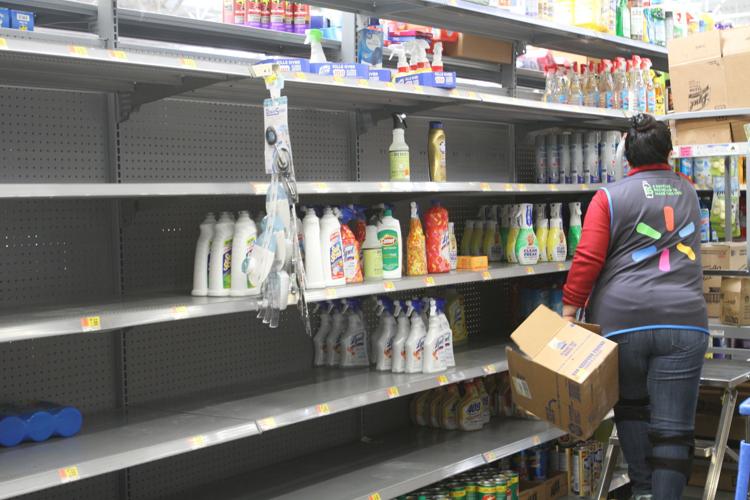 Carol Shour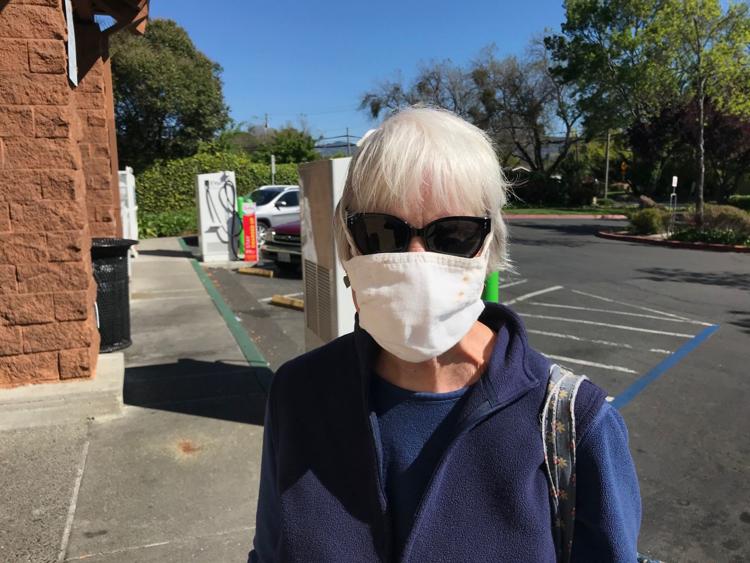 Safeway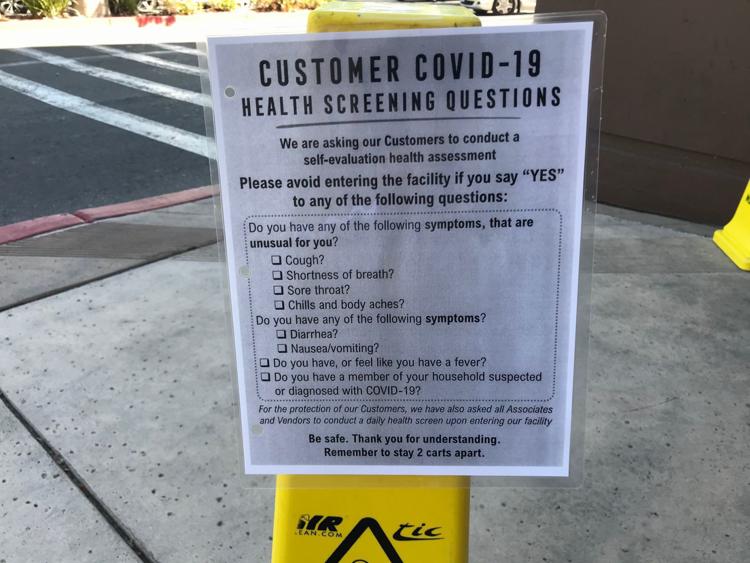 Safeway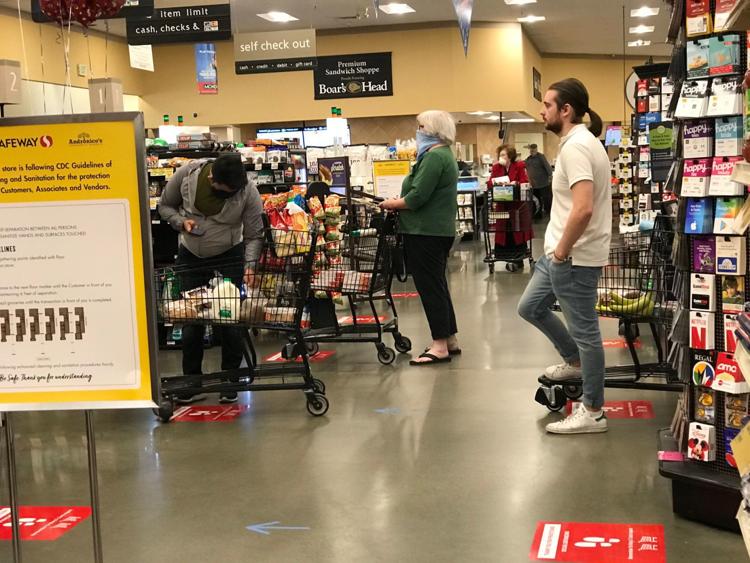 Safeway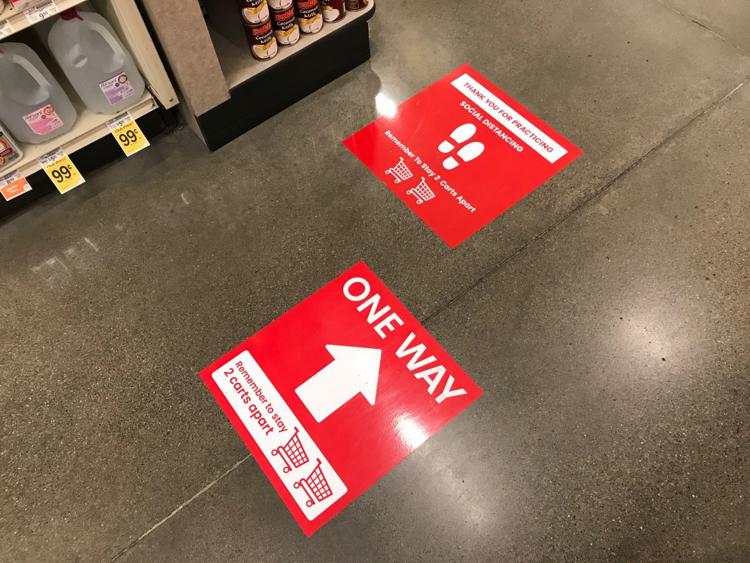 Safeway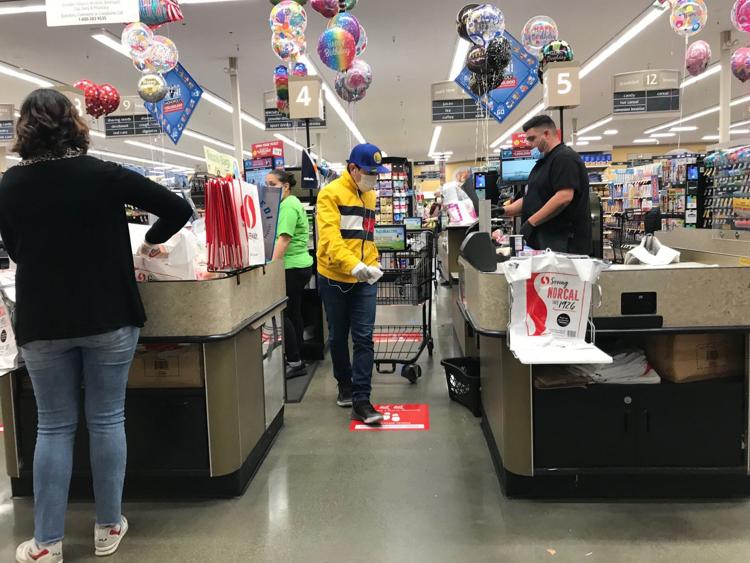 Lucky
Trader Joe's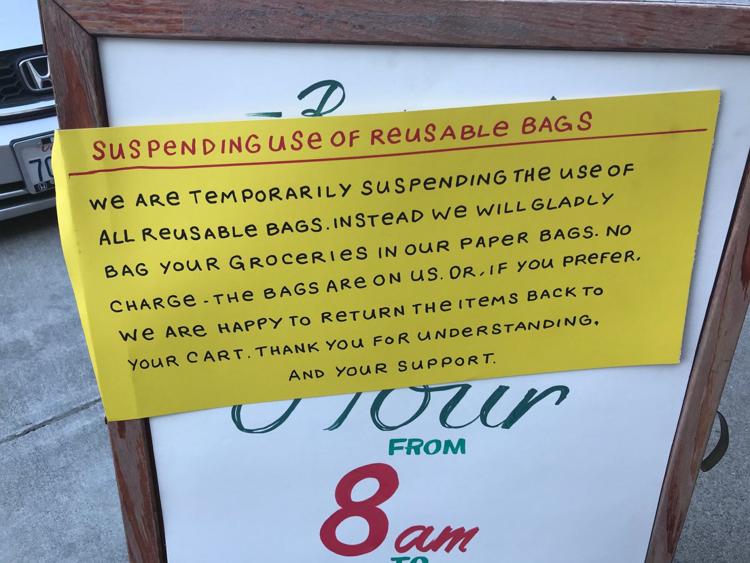 Whole Foods benches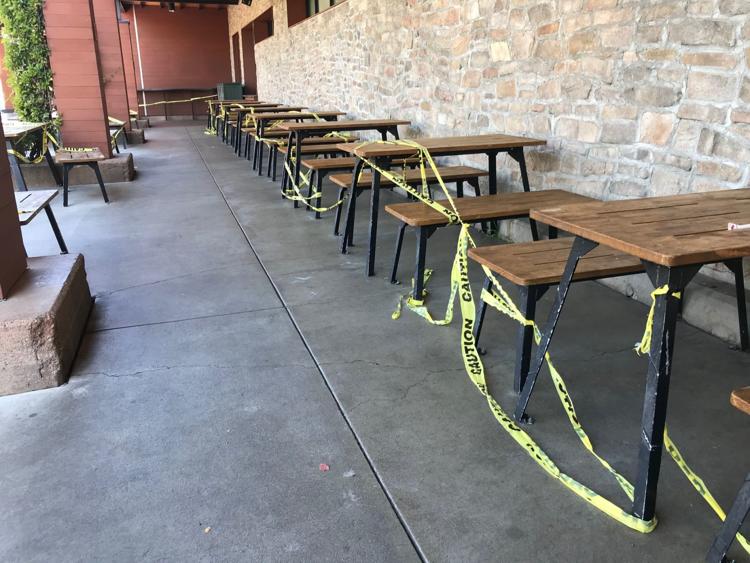 Trader Joe's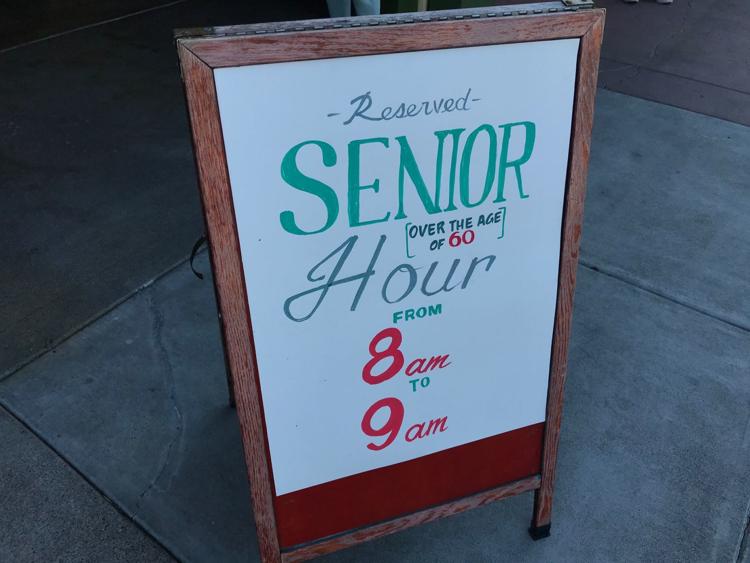 Whole Foods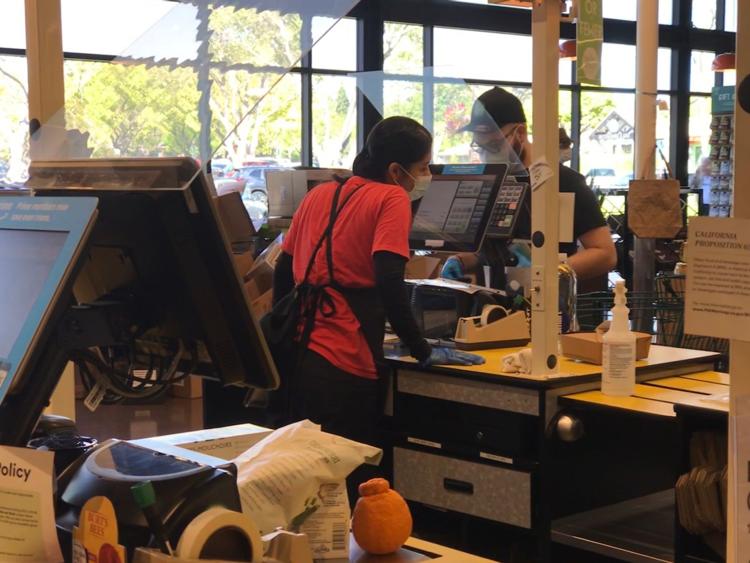 Whole Foods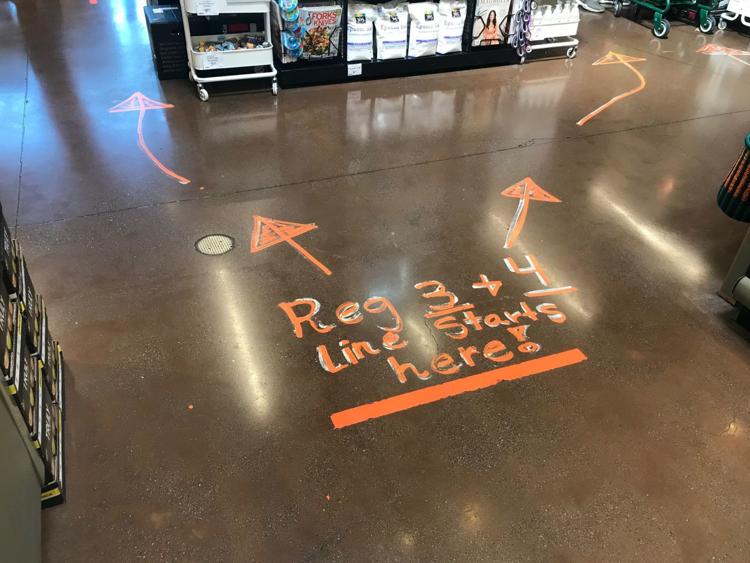 Whole Foods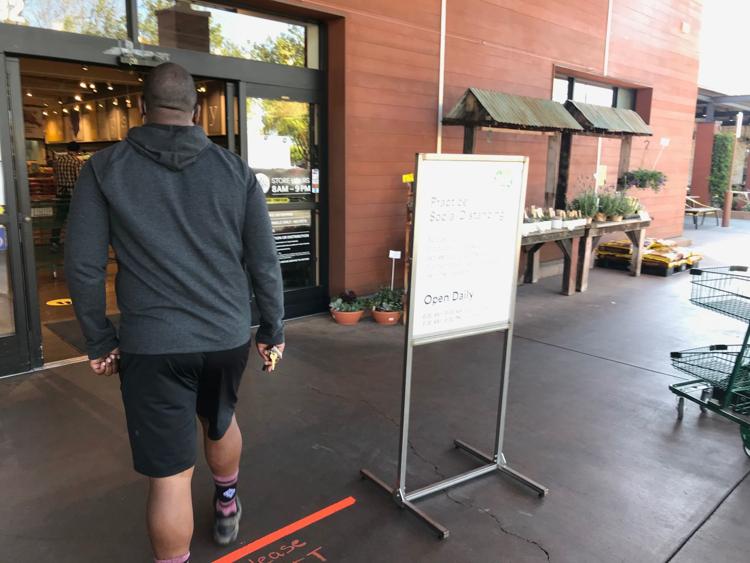 Whole Foods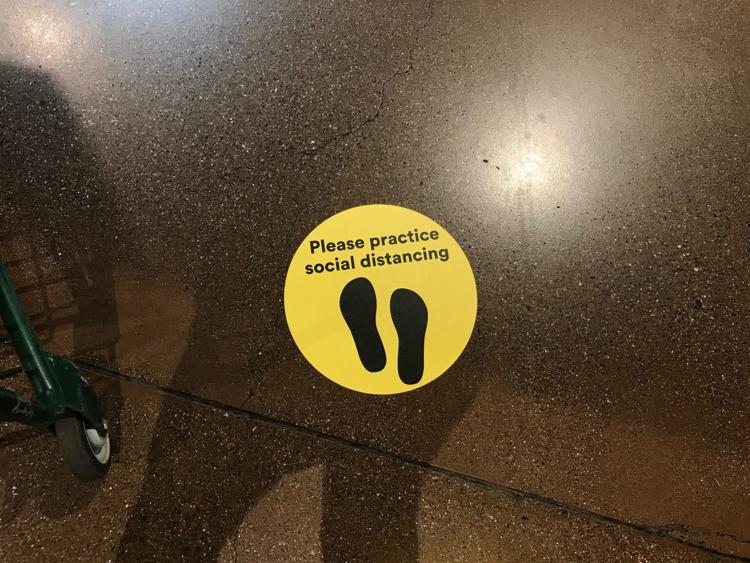 Whole Foods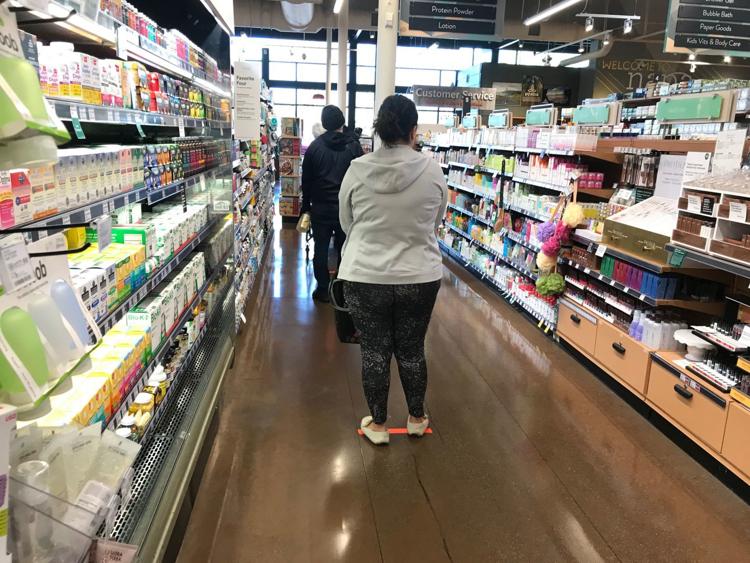 Grocery Outlet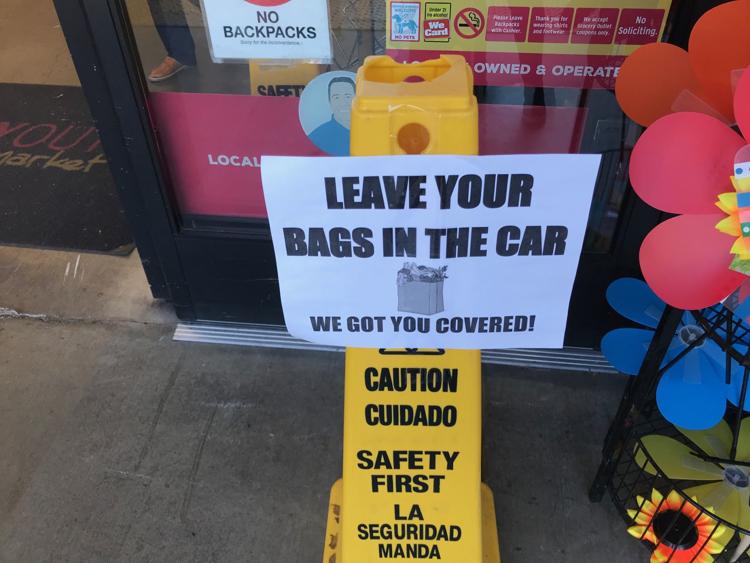 Grocery Outlet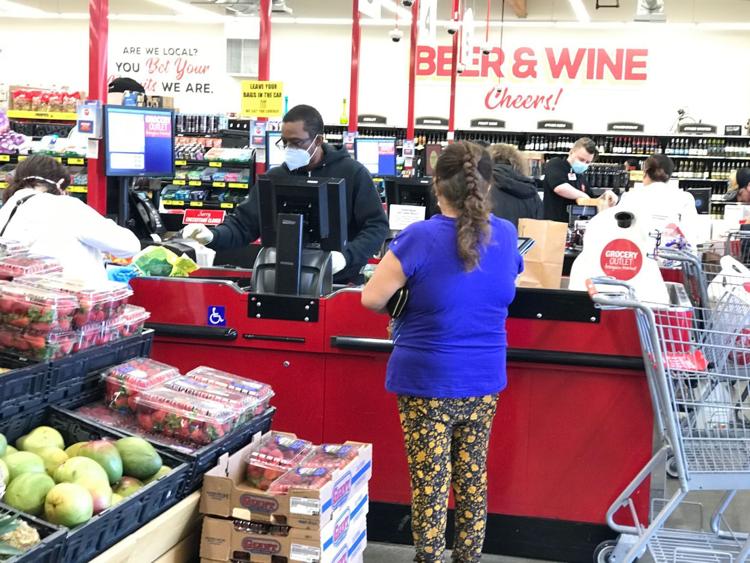 Grocery Outlet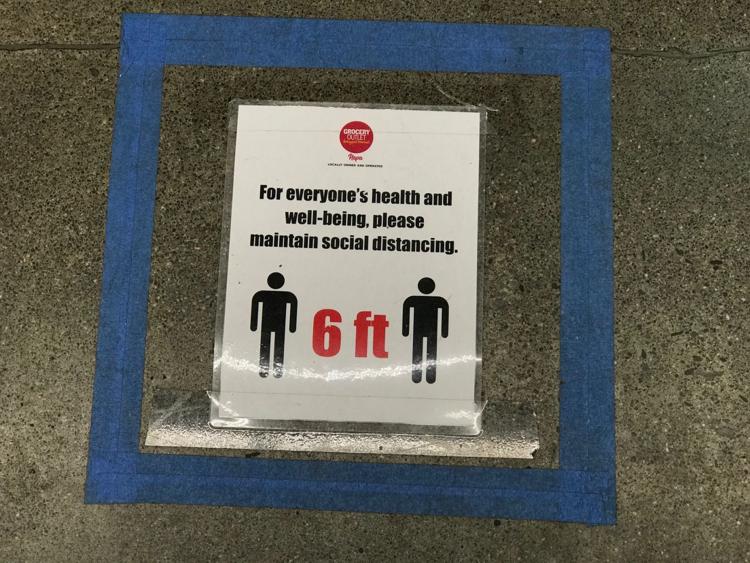 Get local news delivered to your inbox!
Subscribe to our Daily Headlines newsletter.