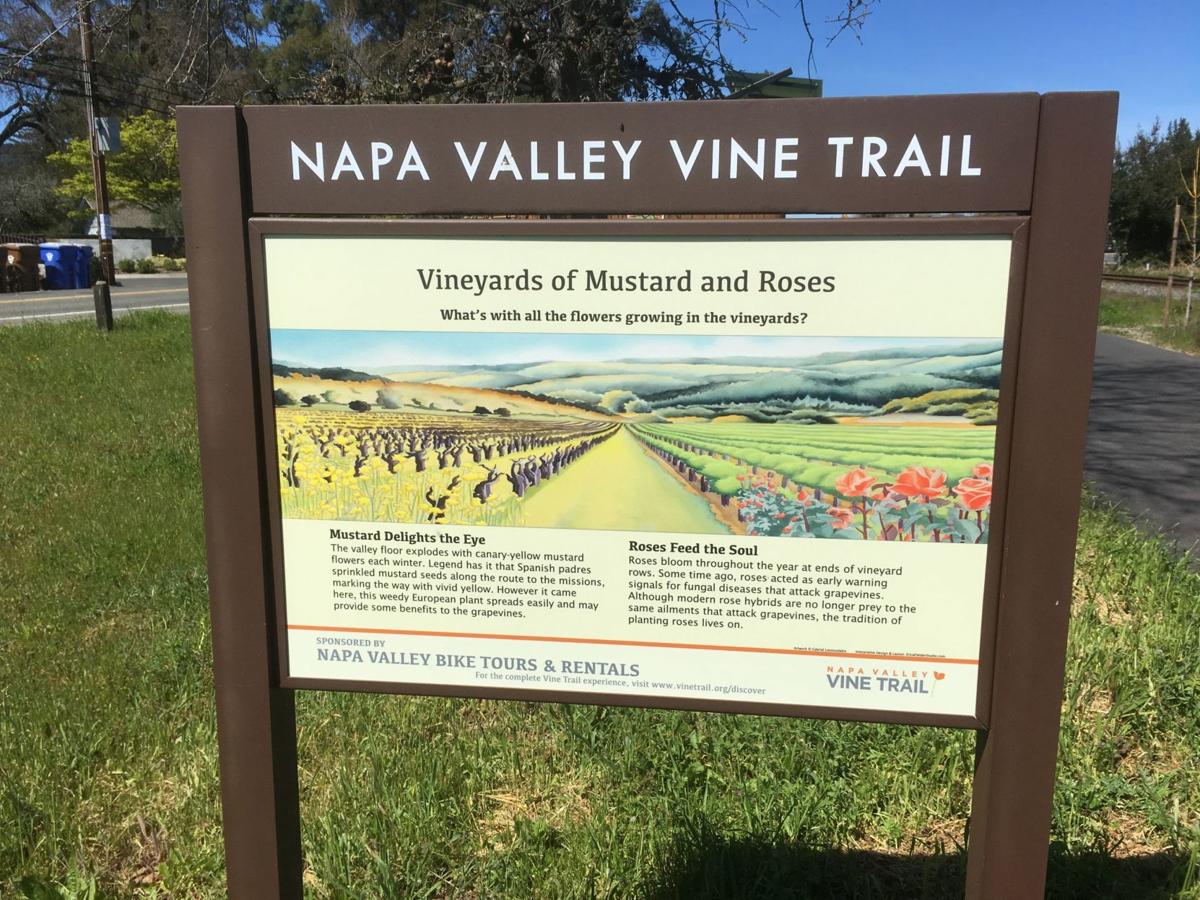 The Napa City Council voted down a request from the Napa County Bicycle Coalition to partially close certain city streets to traffic in order to provide safe spaces for cycling and walking.
The unanimous decision aligned with city staff's recommendation to forego moving forward with the program, which Public Works Director Julie Lucido described as 'infeasible' given the current fiscal emergency and the constraints on her department's staffing and logistical resources.
"We have the same amount of work, but fewer resources to do it," Lucido said. "We don't want to say 'no,' but that's the reality of where we sit."
With the adoption of a new budget for the upcoming fiscal year, Public Works will be operating with nearly 20% staffing vacancies and limited funds for service contracts or the overtime needed to get a new project off the ground, according to Lucido.
"We were both surprised and a little bit disappointed in the staff recommendation, particularly for a program that has such broad community support and is so low cost and easy to implement," said Patrick Band, Napa County Bicycle County Coalition executive director.
Variations of the Slow Streets program have been implemented in dozens of cities across the country, including in neighboring Petaluma, Alameda, San Francisco and Oakland.
Napa's version was inspired by some elements of these initiatives, but it would have incorporated community feedback to make it personal to resident wants and needs, Band told the Register in an earlier interview.
The request called for closure of streets to through traffic only, guaranteeing safe, accessible routes for residents to travel and recreate while maintain the six-foot distance recommended by social distancing guidelines. Residents/businesses, deliveries and emergency vehicles would still be allowed access.
City Council expressed broad conceptual support for the project, but ultimately agreed with staff that it was currently untenable given budget shortages in the current and upcoming fiscal year.
Councilwoman Mary Luros described the decision as "not a 'no,' but a 'not right now.'"
The Bicycle Coalition's proposal concluded the roll-out of the program could be done quickly and affordably without straining tight government resources after speaking with a half dozen cities around California that had instituted something similar.
Petaluma shut down two streets in just a few days with 20 hours of staff time; Alameda closed one street using no more than 30 hours of staff time; and Redwood City, which is about the same size and has the same population density as Napa, closed 5 miles of streets within one month of the proposal being issued, using the same amount of staff time, according to Band.
But Lucido said the operational and engineering demands of launching the project would be steep both in person-power and financial cost. Public Works would have to dedicate engineers to analyze traffic patterns, determine the impact of street closures and propose adequate detours. It would also have to check on the signs at least twice a day for potential damage, address community complaints and work closely with fire and safety officials, according to Lucido.
She called the estimates from other cities "light," based on her expertise, but did clarify she had lacked the resources to develop a formal work plan given the current shortage of workers.
Though the coalition had offered to partner closely with the city to spearhead the education and outreach components of the plan as well as help work with any engineers to address public safety and traffic concerns, Lucido said the city's liability required the Public Works Department be the one leading the project.
When the state issued the stay-at-home requirement in early March, car traffic nearly ground to a halt. Many people swapped their daily drive for regular walks or bike rides closer to home.
For example, the number of residents using the Napa Valley Vine Trail at the Tulocay Creek Bridge increased by 88% compared to last year, based on data grabbed from an automatic counter last month.
Part of the Slow Streets' intent was to encourage continued use of active transportation, enhance public health and possibly reduce greenhouse gas emissions by keeping cars off the road, according to the memo to City Council.
Lucido said that while there was a "drastic decline" in cars during the early stages of the shelter-in-place orders, it has since picked up, adding some of the streets proposed are emergency routes while others see thousands of cars daily during ordinary times.
The initial memo suggested 11 transit corridors as viable options for partial closure, though it did not present them as all-or-nothing: segments of Vine Hill Drive, Sierra Avenue, West Pueblo Avenue, Central Avenue, Yajome Street, Brown Street, East Avenue, Franklin Street, Shetler Avenue, Kilburn Avenue, Kent Street and Pickwick Drive.
"I have to believe we can start somewhere," Councilman Scott Sedgley said of possibly beginning with one or two streets instead of the whole group. "It just seems like we're a little behind."
When asked if a smaller scale operation be more doable, Lucido insisted the decision would be "impactful" to her department, detailing how they're evaluating core service delivery priorities and likely foregoing any new projects for the entire upcoming fiscal year.
Tuesday's vote aside, Band said the Napa County Bicycle Coalition remains undeterred in supporting the plan to continue making it easier and safer to move by bike or foot in Napa.
"I am incredibly appreciative of conceptual support, and I think that even though the Slow Streets program wasn't adopted, there is still the potential to look at how we can take ideas like it and incorporate them into the general plan and other things coming up over the next months and years," Band said.
Get local news delivered to your inbox!
Subscribe to our Daily Headlines newsletter.