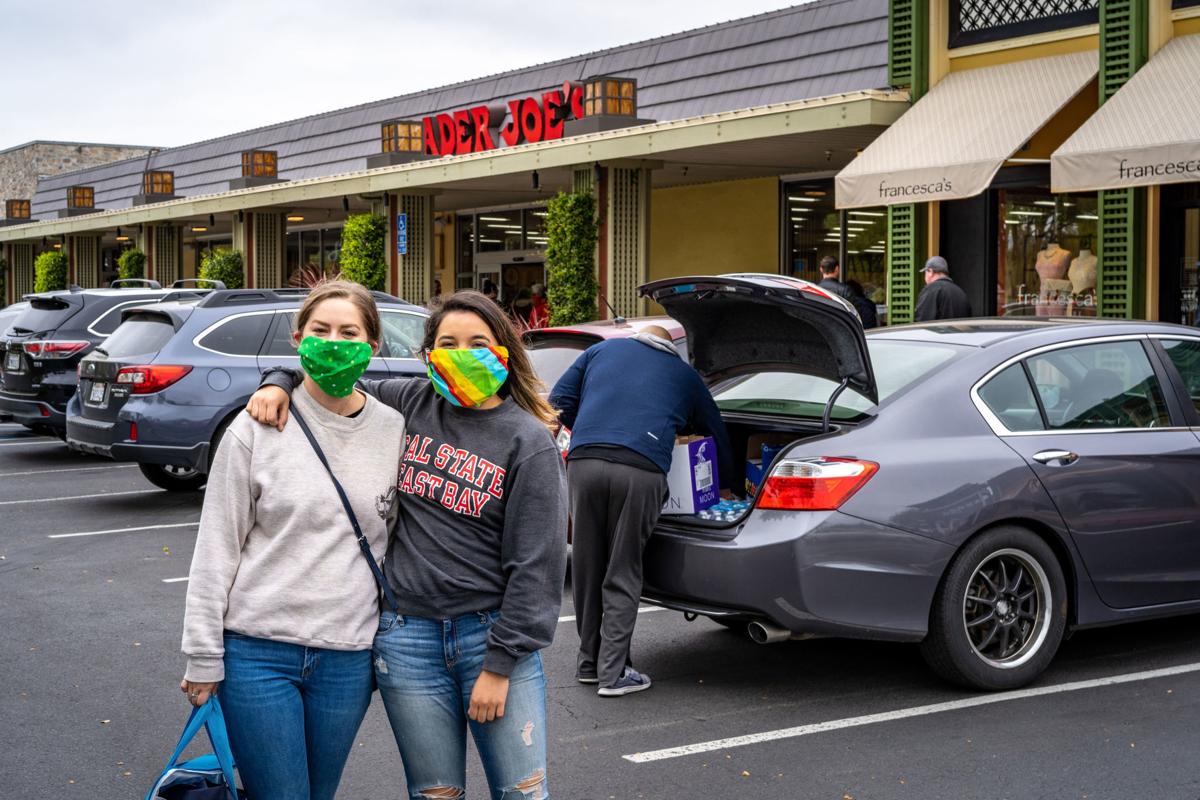 Napa County has beefed up local COVID-19 health law enforcement by authorizing the issuance of speeding ticket-like citations to violators.
People who hold gatherings and flout other Napa County COVID-19 health laws risk fines of $25 to $500. Businesses flouting health laws risk fines of $200 to $5,000.
Planning, Building and Environmental Services Director David Morrison stressed that the intent is to use this new power cautiously, not go on a ticket-writing flurry as a first response.
"The county's focus and effort will continue to be education," he said before the meeting.
The Napa County Board of Supervisors adopted the new enforcement method on Tuesday by unanimous vote. Until now, the county has relied on threats of temporary restraining orders and court-ordered injunctions as hammers for COVID-19-related law compliance.
Supervisor Brad Wagenknecht said his sister is a hairdresser. He went to have his hair done and had to sit in his car until called in. They took his temperature. Everyone wore masks.
Such law-abiding businesses are probably contributing little to the COVID-19 spike. Yet they have been hit with the recent round of state-imposed COVID-19-related business closures, he said.
"The only way to get everybody back to work is to lower these numbers and be able to make our case as well as we can to the state of California that we're really doing what we can do," Wagenknecht said. "I think this (new law) is spot on."
Board of Supervisors Chair Diane Dillon said California has made it clear that communities must do COVID-19-related enforcement.
The new law authorizes enforcement officers to issue a notice of violation to people and businesses, which amounts to a warning. A citation and fine could follow if the violation remains unchanged.
But enforcement officers could also skip the warning step and issue a citation immediately if they deem the situation warrants.
Supervisor Alfredo Pedroza posed the situation of a homeowner holding a large, backyard gathering that is illegal under county COVID-19 health laws. How would the county respond if a neighbor complains?
The first step is an enforcement officer would go to the home and explain the law and why the law exists, county officials said. The officer would warn that a citation could be a penalty for future violations.
Supporting the new law is leadership from the city of Napa, American Canyon, Yountville, Calistoga and St. Helena, a county press release said.
Each city enforces the county's shelter-at-home order within its boundaries, with the county enforcing within the unincorporated area. County officials said the county had received about 150 COVID-19-related complaints so far this month and 100 came from within the city of Napa.
Supervisors Belia Ramos and Pedroza expressed concern about bilingual communication. For example, Ramos suggested an enforcement officer might play a prerecorded Spanish message in cases when a bilingual county staff member is unavailable.
"I just want to make sure there's no barrier to educating and understanding before we proceed to enforcement," Pedroza said.
No member from the public addressed the Board of Supervisors on the issue of having COVID-19-related citations.