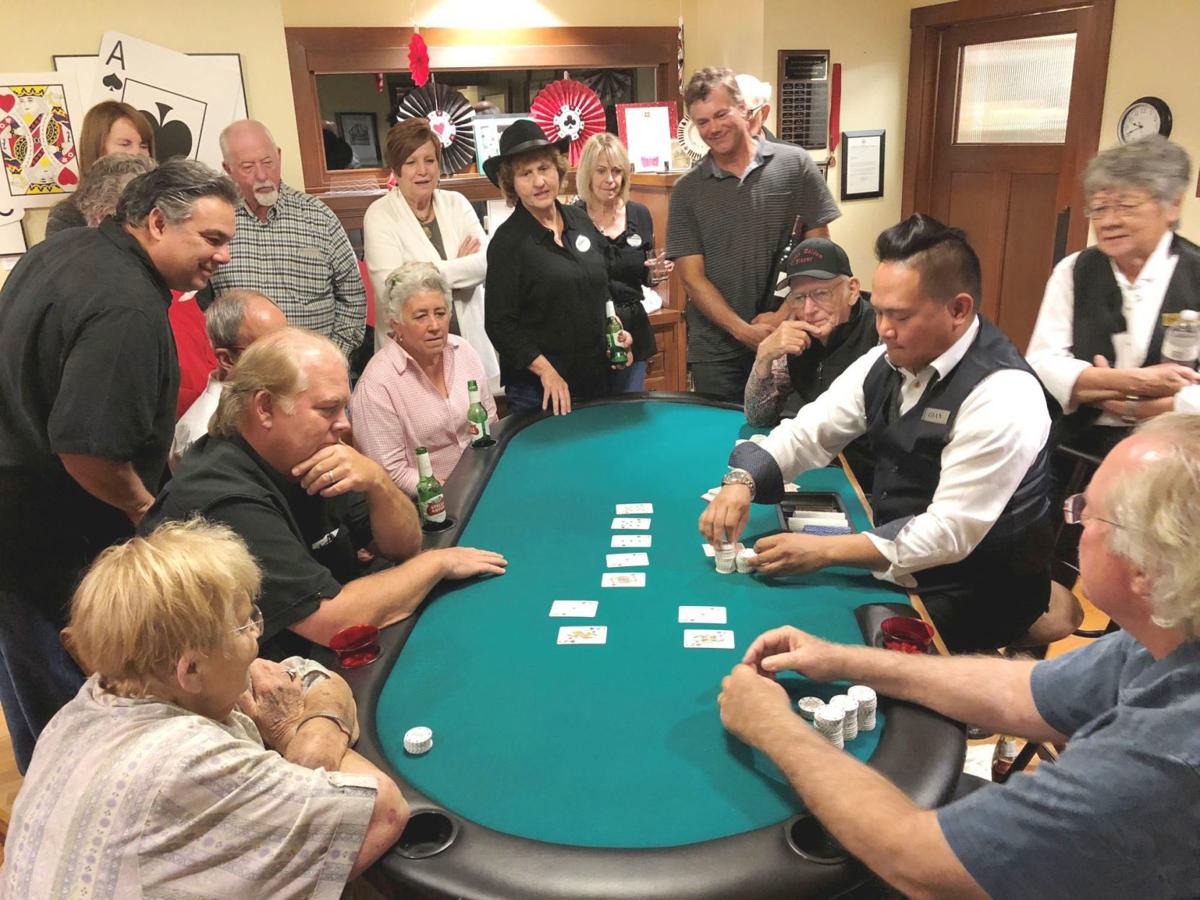 St. Helena's Rianda House on any given weekday is host to a flurry of activity. Mornings at the senior center might feature French Club meetings, strength training classes – even a brain fitness workout. There's Tai Chi, Mah Jongg; coffee clubs and lunch groups meet regularly, bringing together scores of visitors who, like most of Rianda House's regulars, are age 65 to 80.
For the safety of those very visitors, that's had to change: Rianda House's doors have been shuttered for almost a month now, directed by Napa County's shelter-in-place order.
The fatality rate for COVID-19 is markedly higher for the senior population, those 65 and older, according to the Centers for Disease Control and Prevention.
Seniors are also particularly vulnerable to the disruptions created by COVID-19, said Rianda's executive director, Julie Spencer. Gone are the physical gatherings that provide needed services and socialization.
Napa County in recent weeks has ramped up its efforts to support its senior population. Meals on Wheels has seen demand increase 50 percent over the last two weeks, and has since expanded its delivery eligibility criteria to include anyone age 60 and older who lives in their home.
Still, the value of in-person interaction – now extremely limited outside of the home – is difficult to replace, according to Kris Brown, deputy director of Napa County Comprehensive Services for Older Adults.
Of even more concern to Brown is that the county's Adult Protective Services (APS) program has seen a decrease in calls. The program, which services adults across the spectrum of age who cannot independently care for themselves, normally fields reports of elder abuse, elder neglect and, in the case of those who live by themselves, self-neglect.
"That's because it's normally doctors or law enforcement that are making the reports. Amid all this, we have concerns that there is abuse, neglect and self-neglect occurring (without us knowing) because they're isolated without assistance," Brown said. Lack of interaction with mandated reporters, like police and doctors, means fewer new reports, she explained. She encouraged residents with concerns with county residents to use the APS hotline (888-619-6913) to make reports.
The program has begun following state guidance to do outreach to vulnerable adults, Brown said. Staff has begun working through six months' worth of previous closed cases and calling to check in with individuals to whom they had previously provided assistance.
Napa Senior Center, which has closed, began reaching out to patrons early in March. Staff have made more than 1,100 calls to local seniors, each of whom took a class at the center during its fall quarter, according to city Recreation Director Linda Button.
"Initially, the goal was to connect seniors with resources, and to let them know that we'd be open for calls," Button said. Staff members check in by phone with 80 to 100 people weekly, she said, and refer callers to a continually updated list of grocery stores and pharmacies offering senior hours. The Recreation Department has also begun offering "rec at home," Button said, a program that includes virtual dance classes and tours of museums.
Rianda House is also proactively doing outreach – staff is calling 300 people a week just to check in, Spencer said, knowing that their visitors might just be looking for someone to talk to.
Button and Spencer both say that toilet paper is high on the list of requests. The Napa center is accepting donations of individually wrapped toilet paper rolls for their seniors.
Rianda House is working to replace in-person meetings with virtual ones, hoping to lessen the sense of isolation seniors might have, Spencer said. However, having functions online could present its own set of challenges for the less technologically savvy crowd.
"Some utilize technology – others aren't up to date with it," Spencer said. The hard part, she said, is keeping seniors who are less versed in technology up to date as changes to their daily lives happen sometimes moment to moment. Some have flip phones, and can't receive emergency updates through apps; others aren't interested in using technology like cellphones at all.
There are ways to circumvent technology: Napa resident Jess Fogelsong has heard first-hand of retirement communities using colored paper to communicate well-being between neighbors. Green paper means 'good'; yellow means 'I need help with an errand'; red means 'emergency'.
Managers at Napa Valley Manor Mobile Home Neighborhood, where Fogelsong lives, which requires 60 percent of its residents to be older than 55, have assured him that they're staying in touch with residents by phone; the colored paper system hasn't yet proved necessary. Still, he and his neighbors are keeping in touch with each other, checking in.
"We all kind of look and check in on our immediate neighbors, and we're all kind of online, so we e-mail each other," Fogelsong said.
Spencer encouraged residents – even those who might feel disconnected, or who haven't before been to the center – to reach out to Rianda House and ask for help if they need it.
"These folks are very independent individuals, they're very capable, and they've seen a lot in their lives. Sometimes it's not easy to ask for help," she said. "Receiving a helping hand right now might be a little more difficult, but that doesn't mean (help) isn't there."
Editor's note: Because of the health implications of the COVID-19 virus, this article is being made available free to all online readers. If you'd like to join us in supporting the mission of local journalism, please visit napavalleyregister.com/members/join/.
Photos: A look at Napa County under the coronavirus shelter-at-home mandate
Zuzu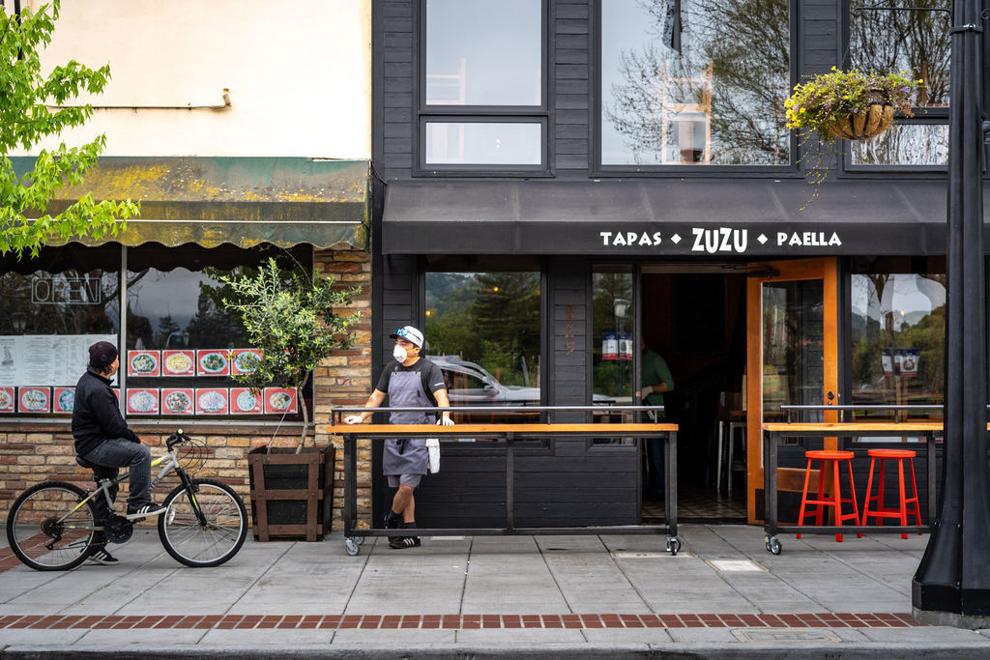 Lovina
Calistoga Playground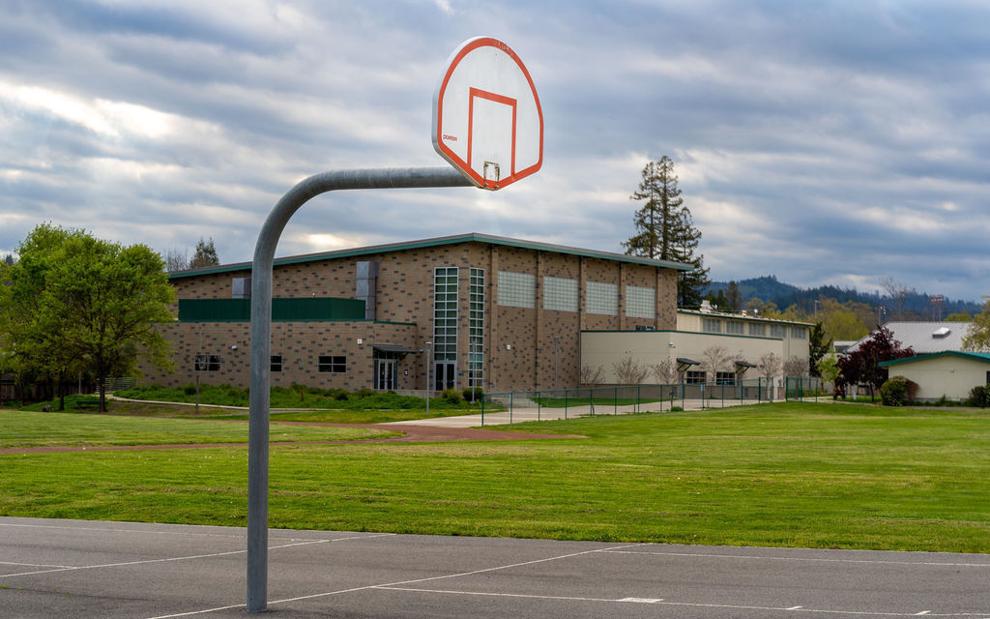 Hydro Grill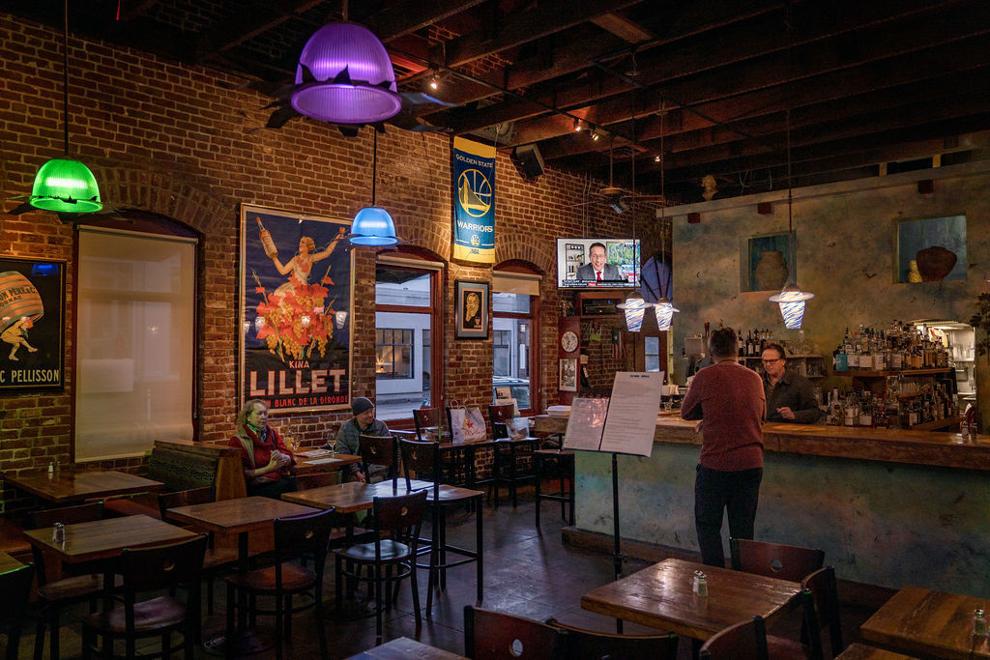 Johnnys
Puerto Valarta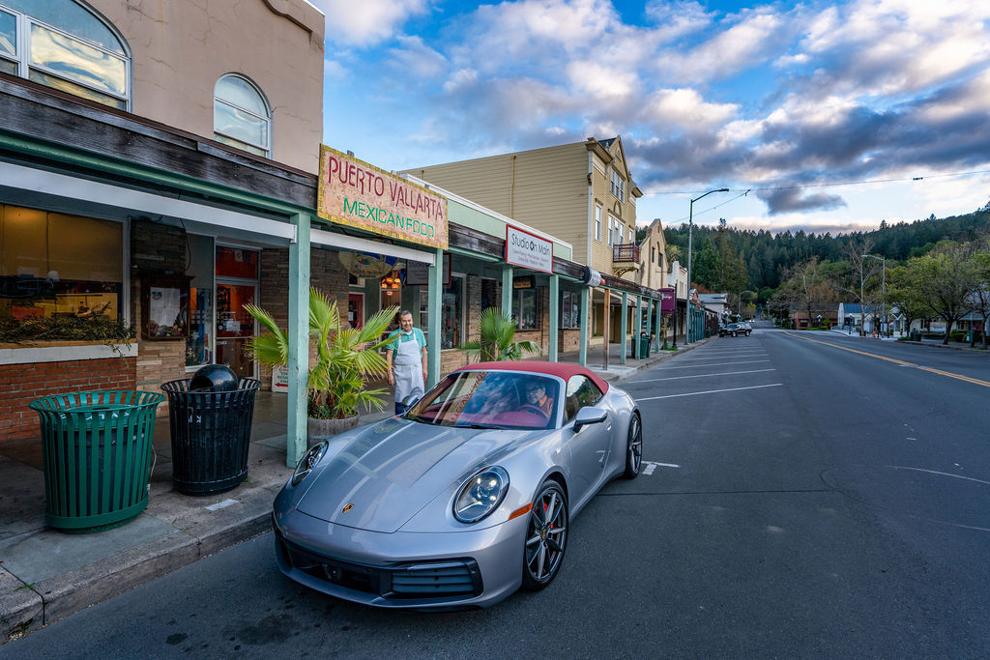 Calistoga Thai Kitchen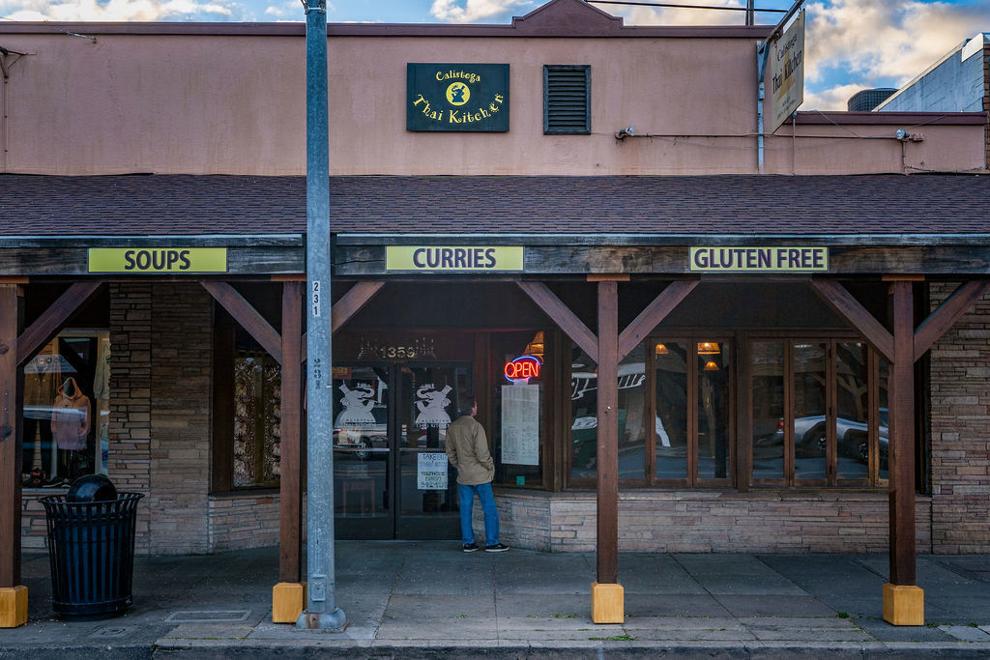 Theorem Vineyard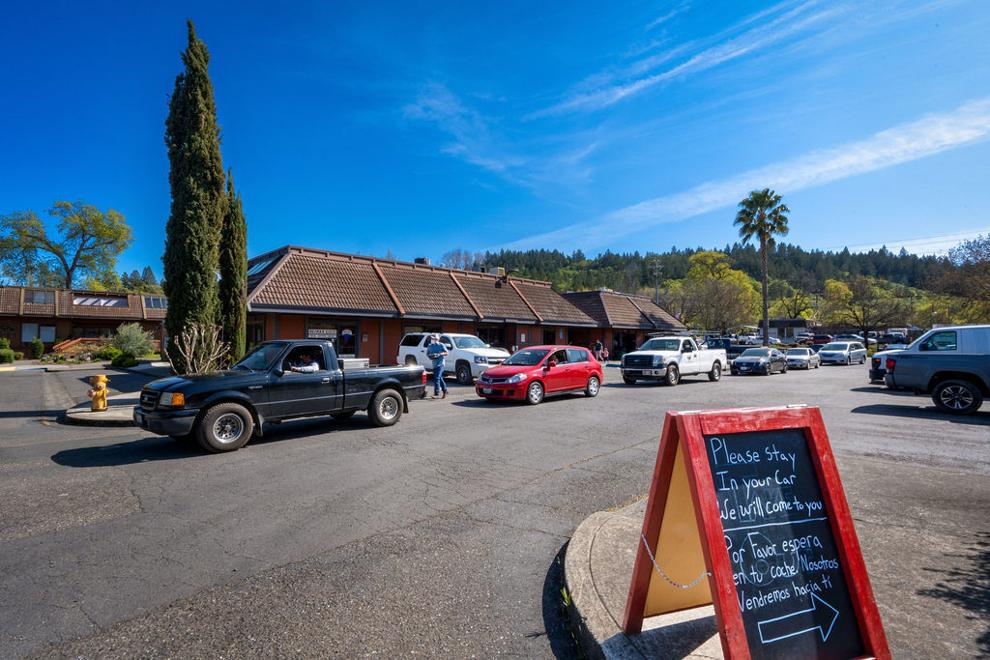 Evangeline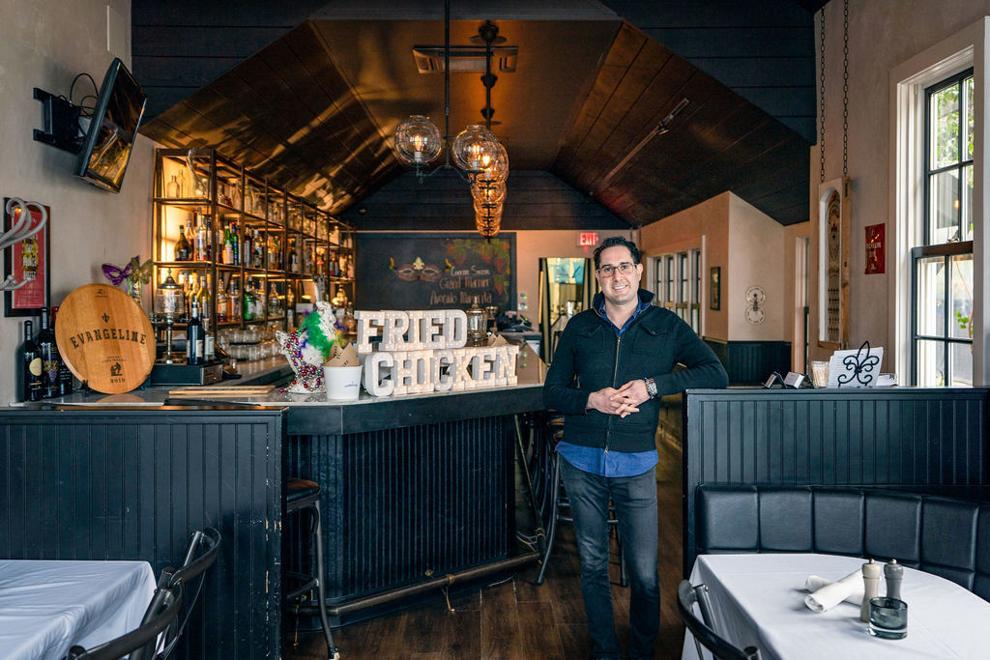 Napa Whole Foods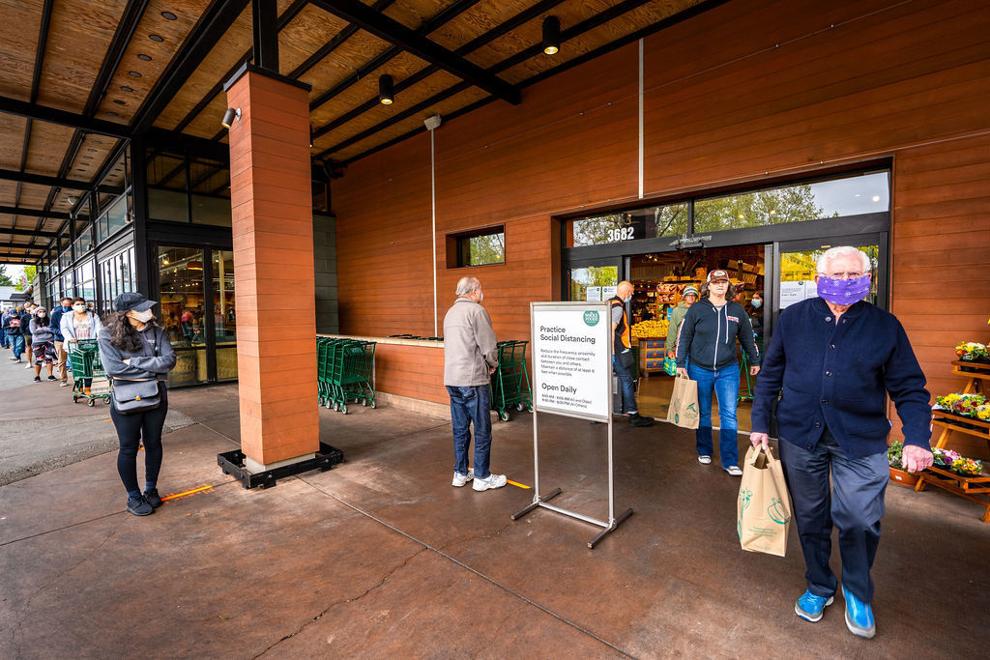 St. Helena Gott's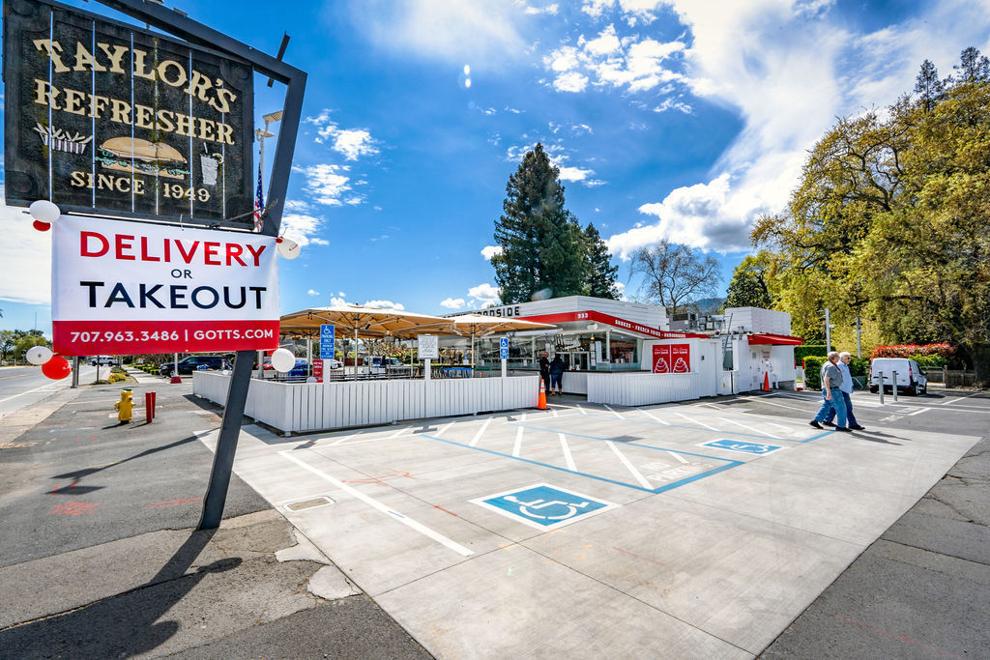 Press in St. Helena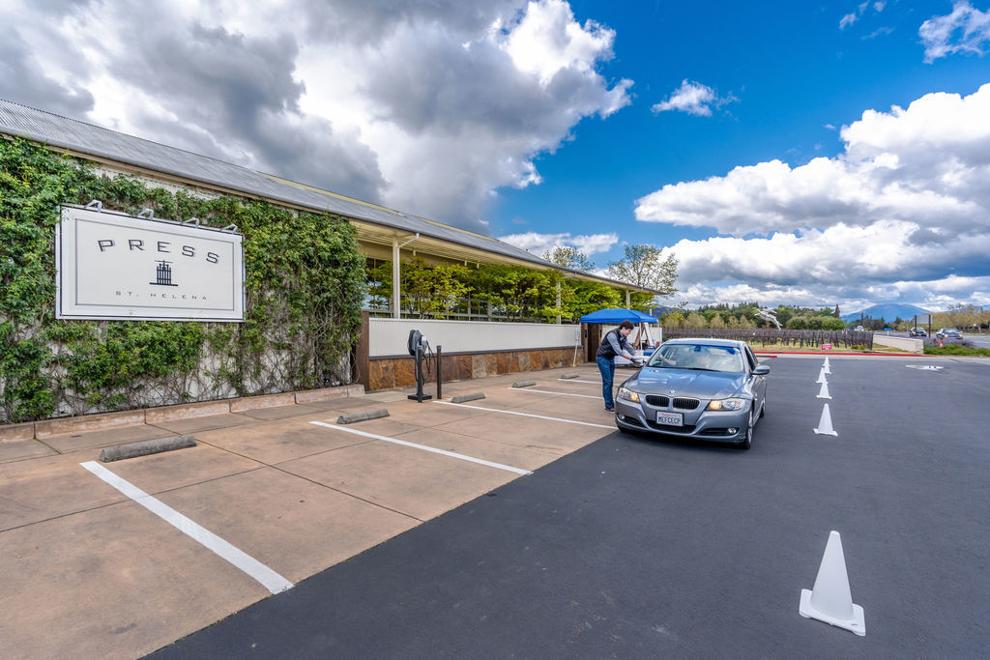 Tra Vigne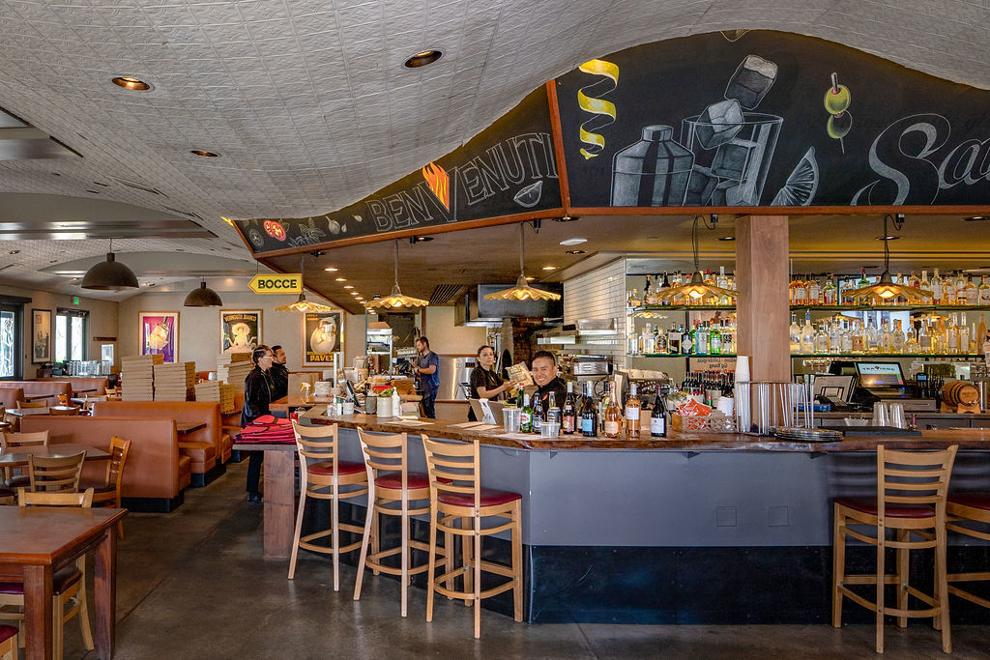 Napa Whole Foods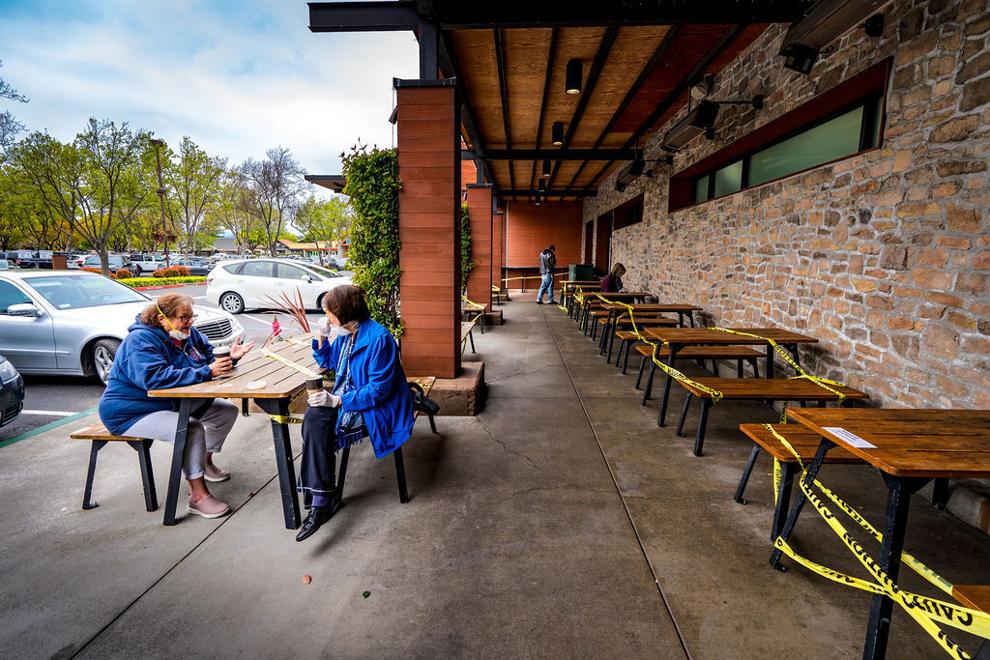 An empty street in Calistoga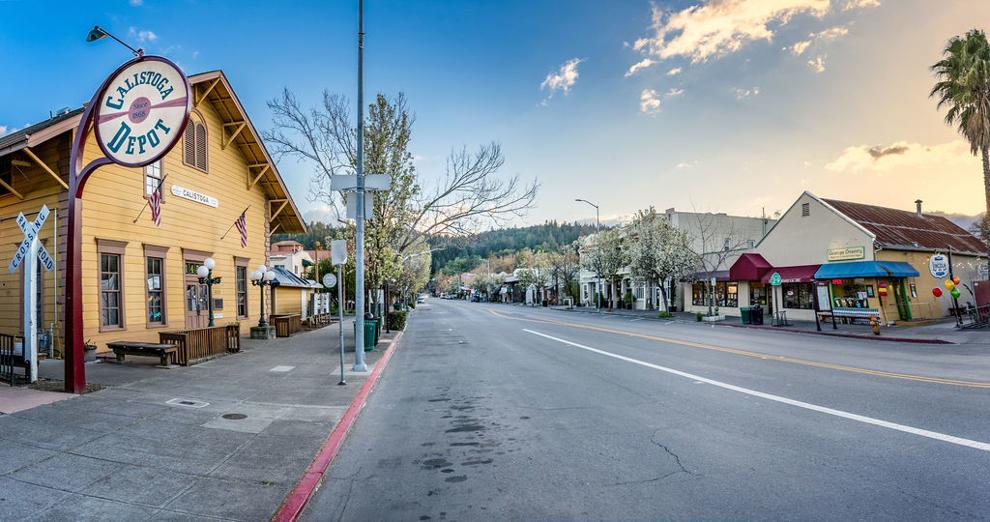 An empty Calistoga street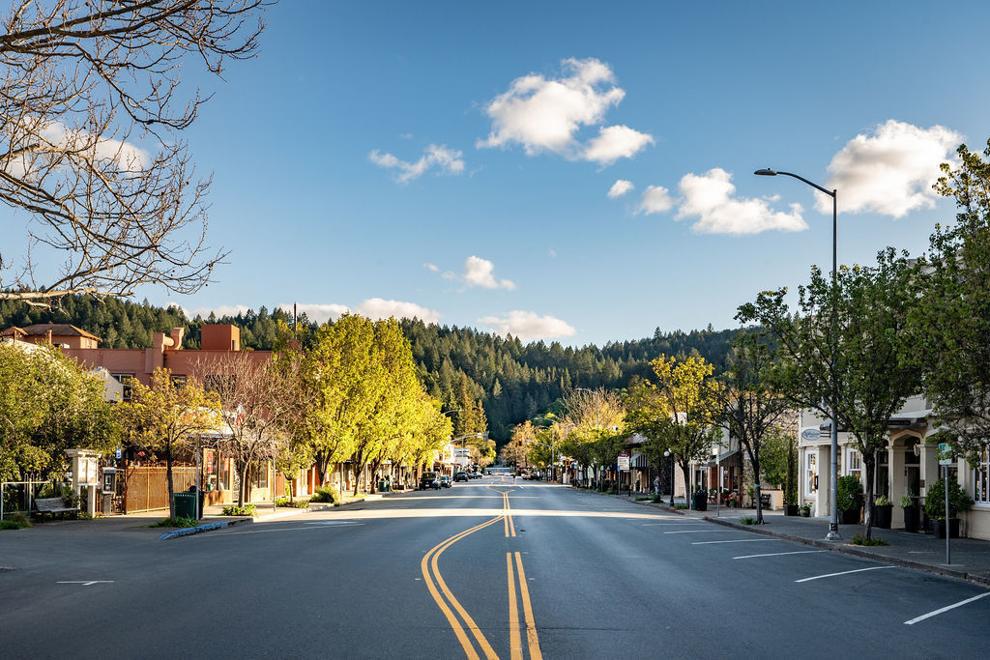 Ace Hardware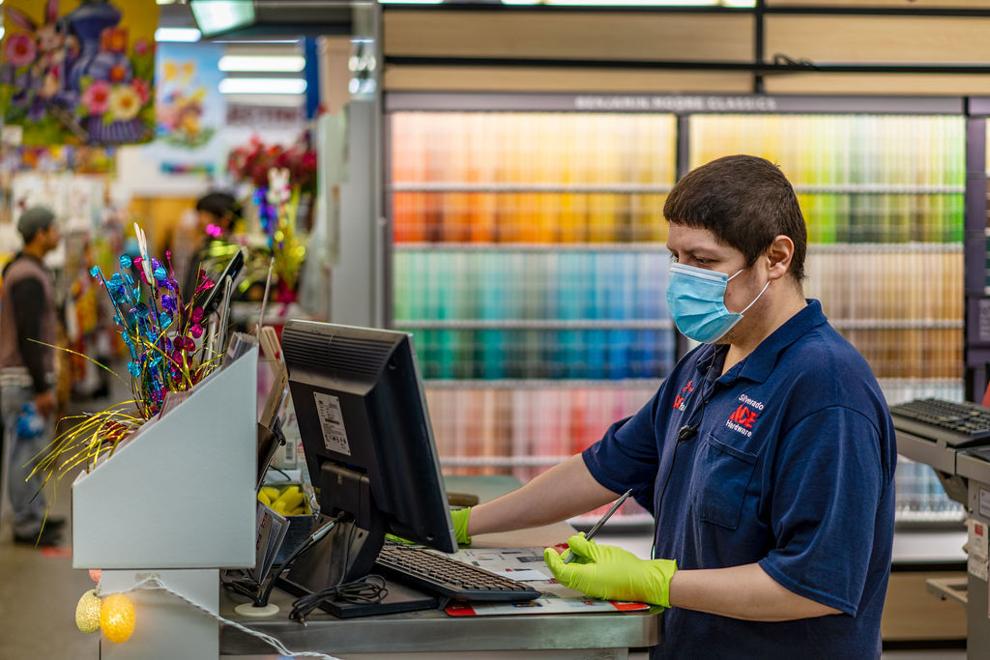 Ace Hardware in Calistoga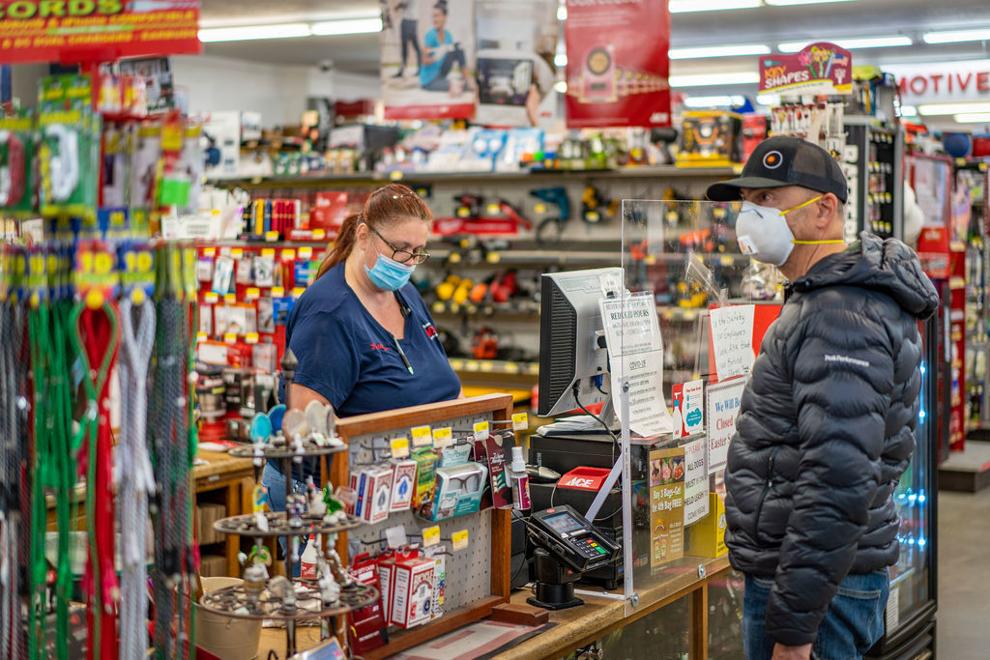 Calistoga CalMart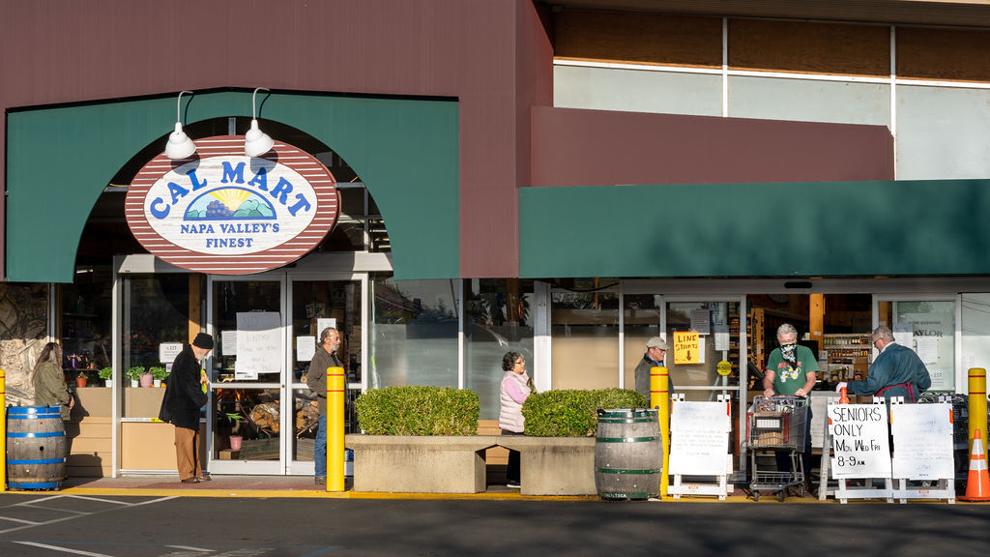 Calistoga Farmers Market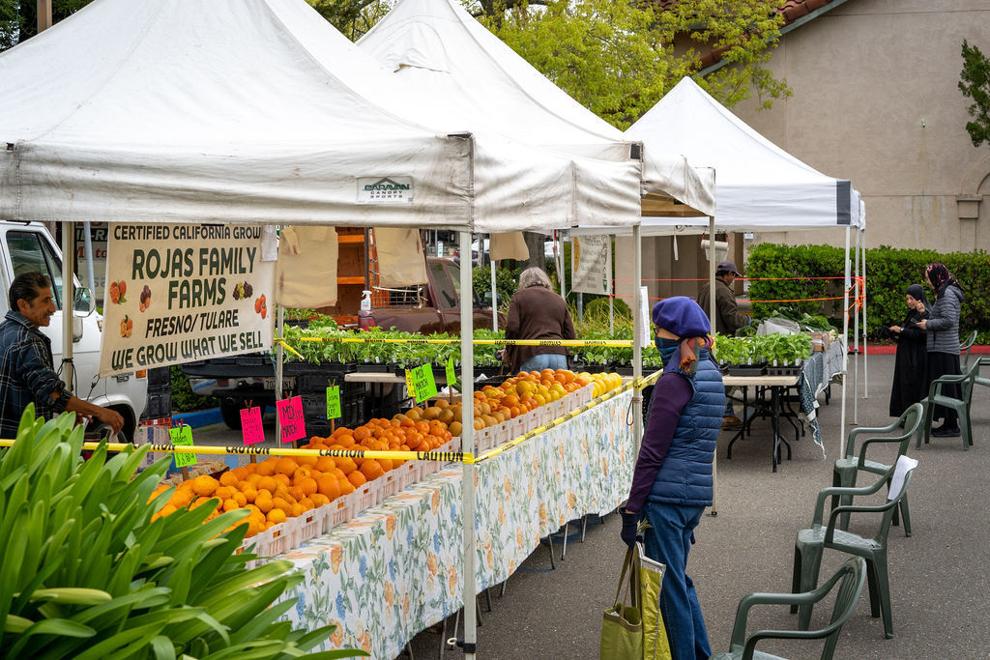 Calistoga Farmers Market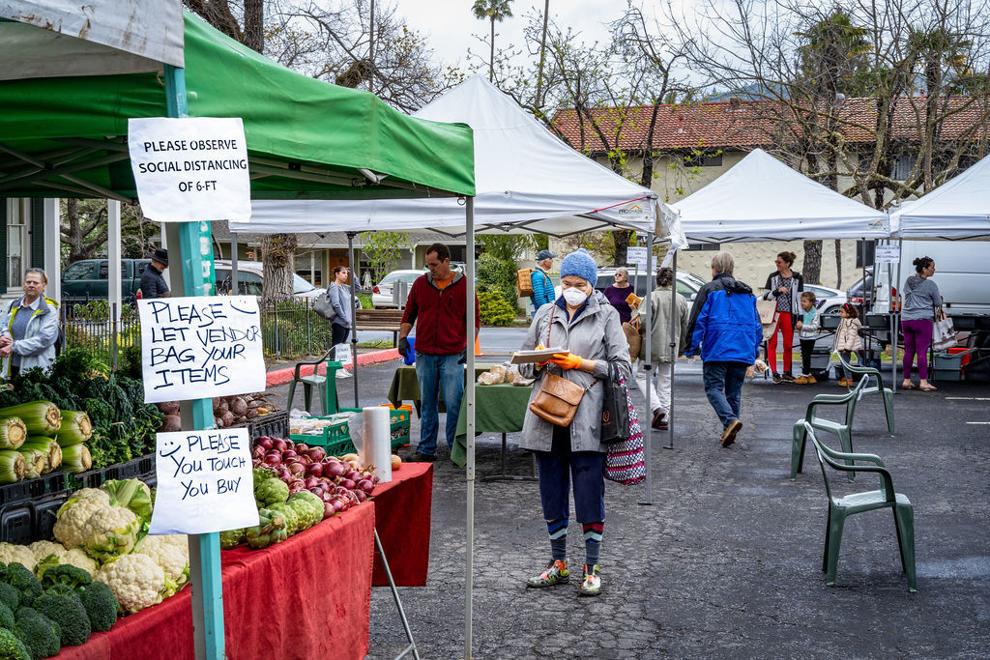 Calistoga Farmers Market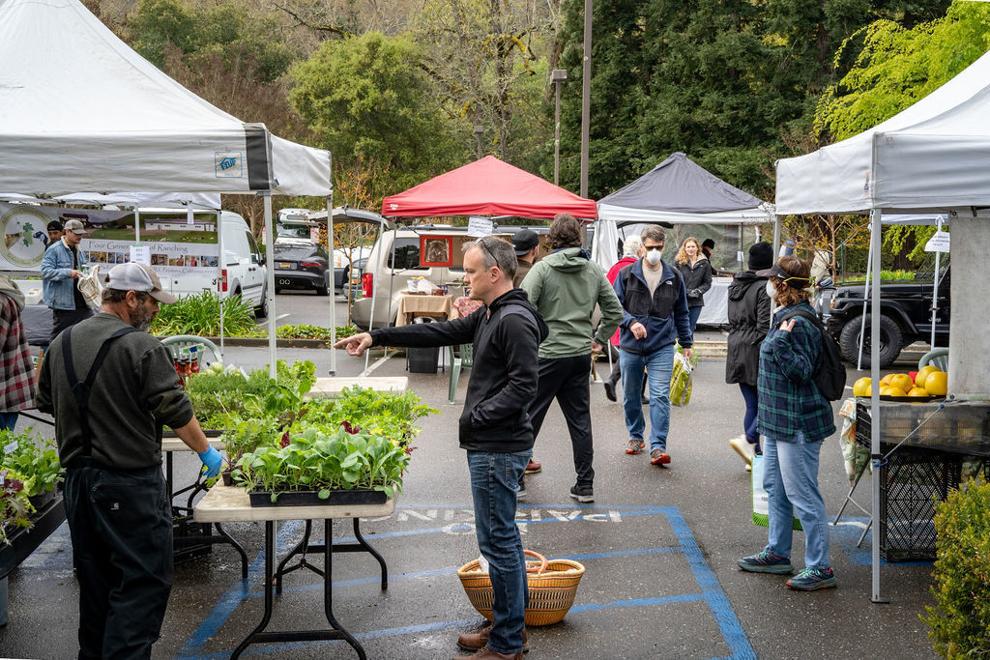 Calistoga Farmers Market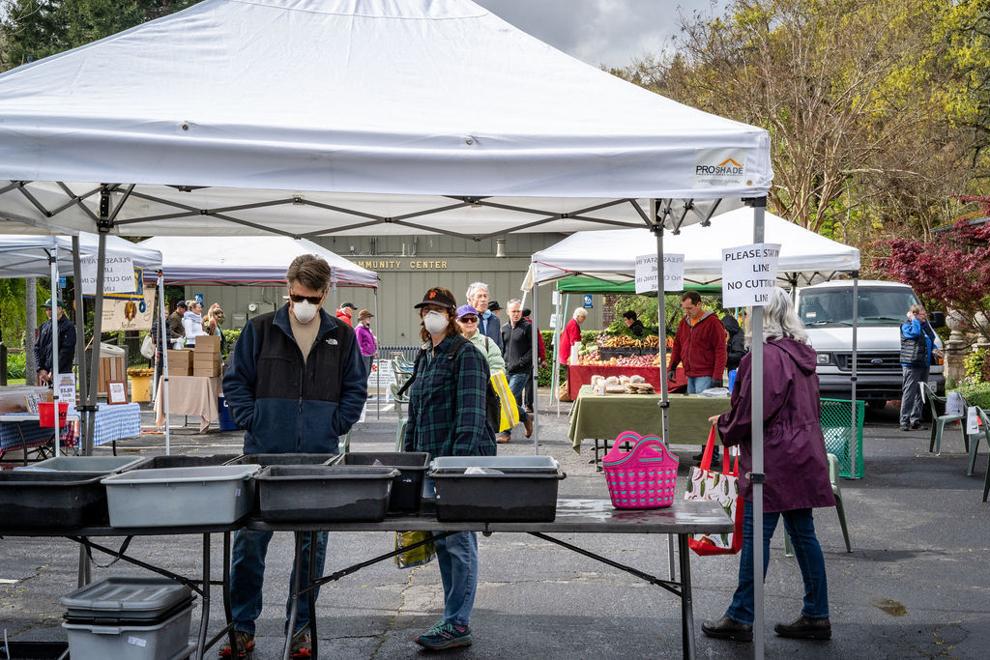 Calistoga Farmers Market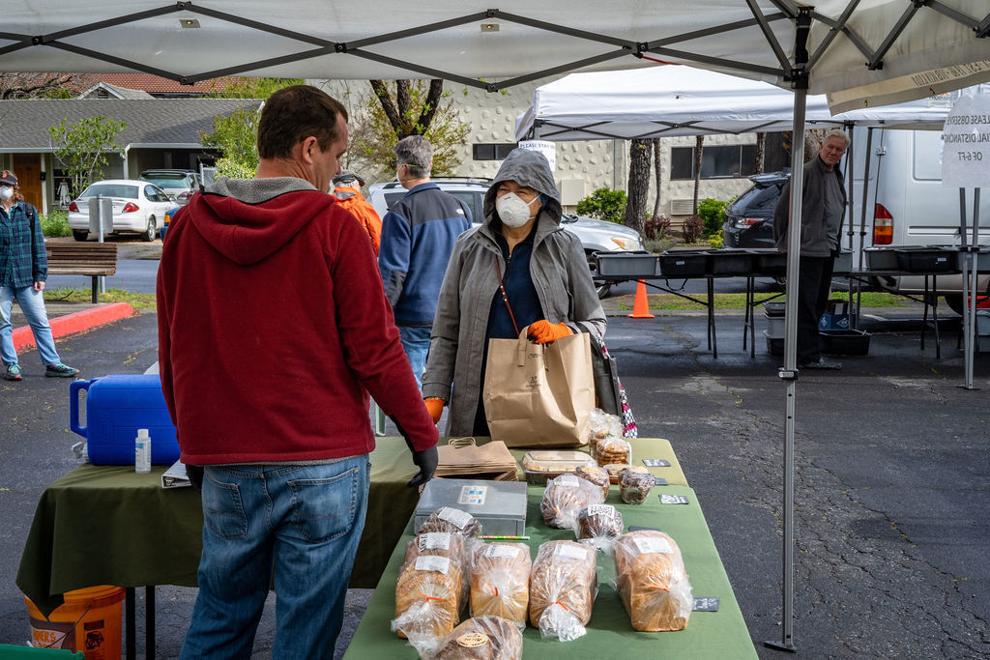 Calistoga Farmers Market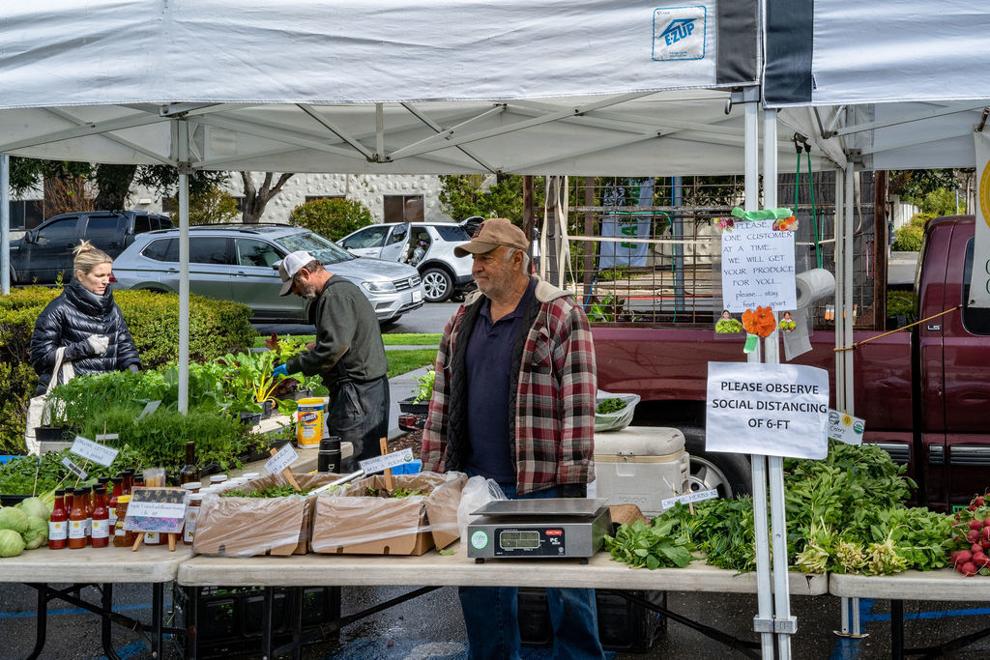 Calistoga Farmers Market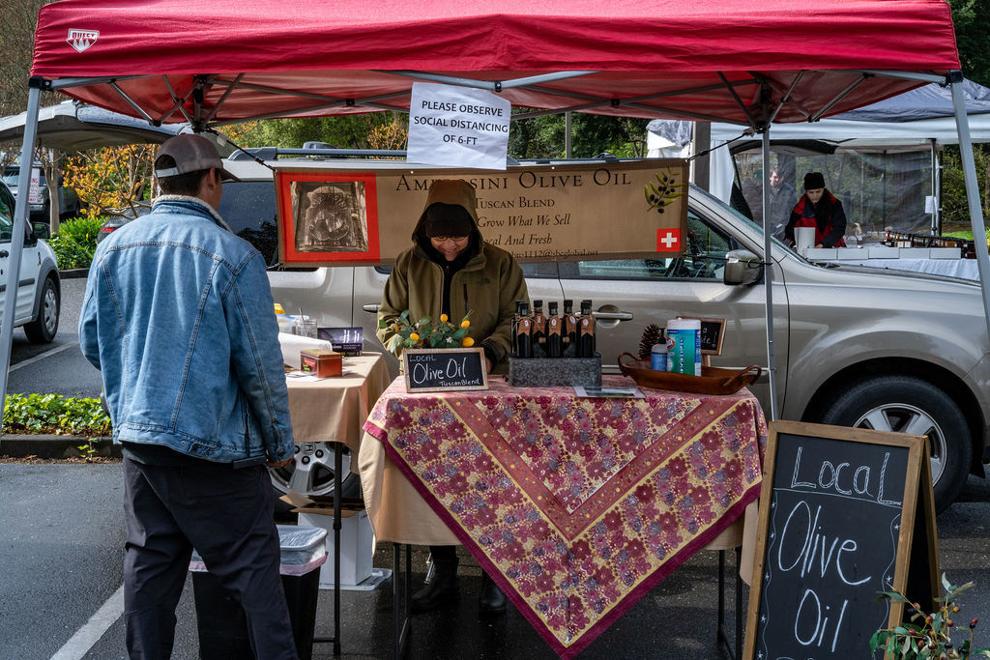 Calistoga Farmers Market
Easter Bunny tours Napa neighborhoods
Whole Foods line, April 11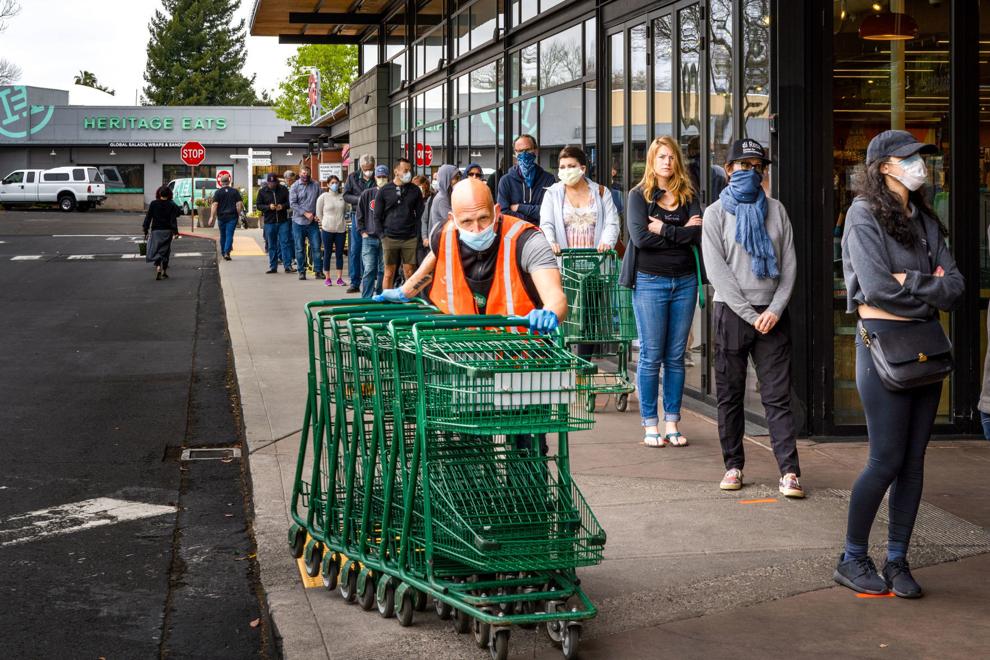 Grab-and-go school lunches in Napa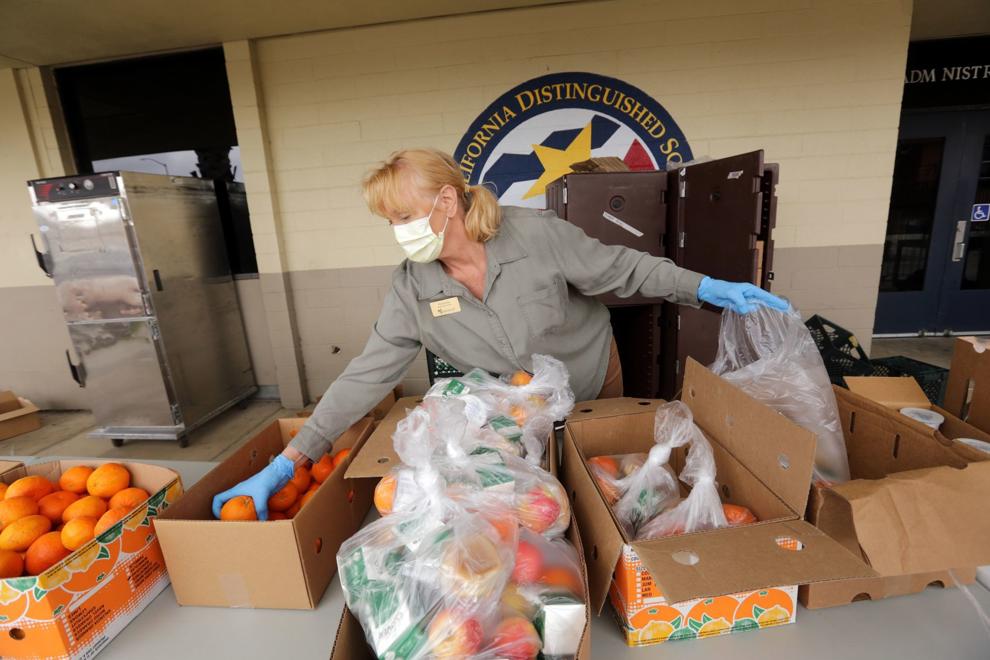 Grab-and-go school lunches in Napa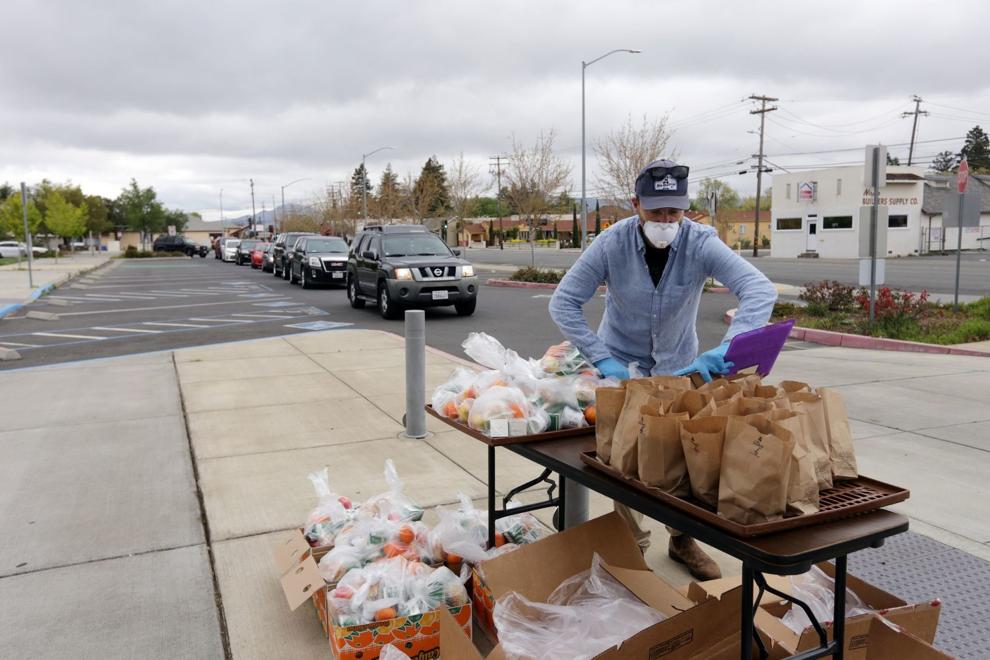 Grab-and-go school lunches in Napa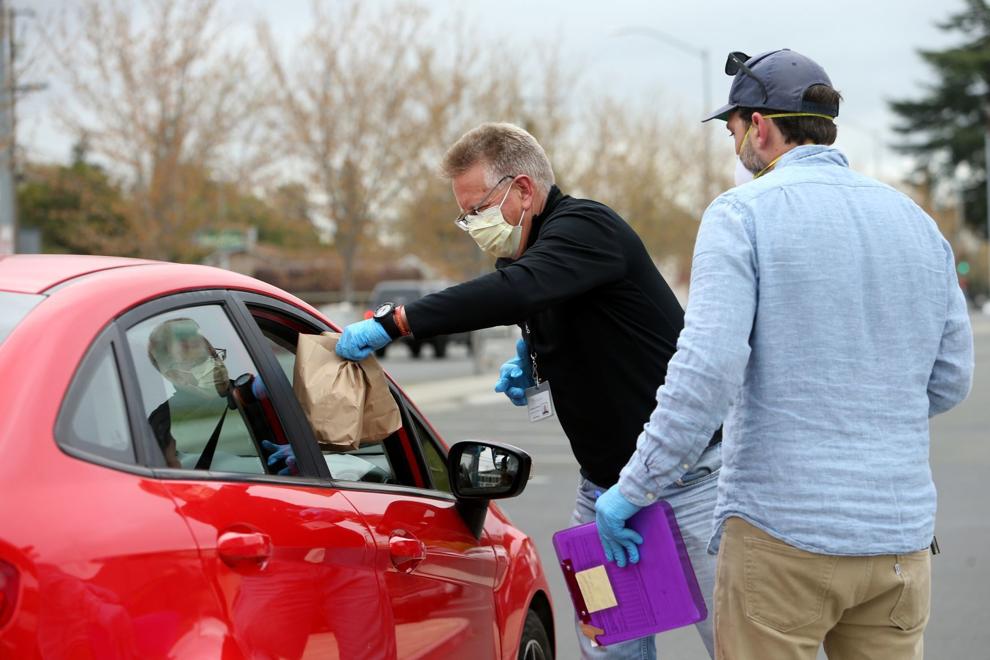 Grab-and-go school lunches in Napa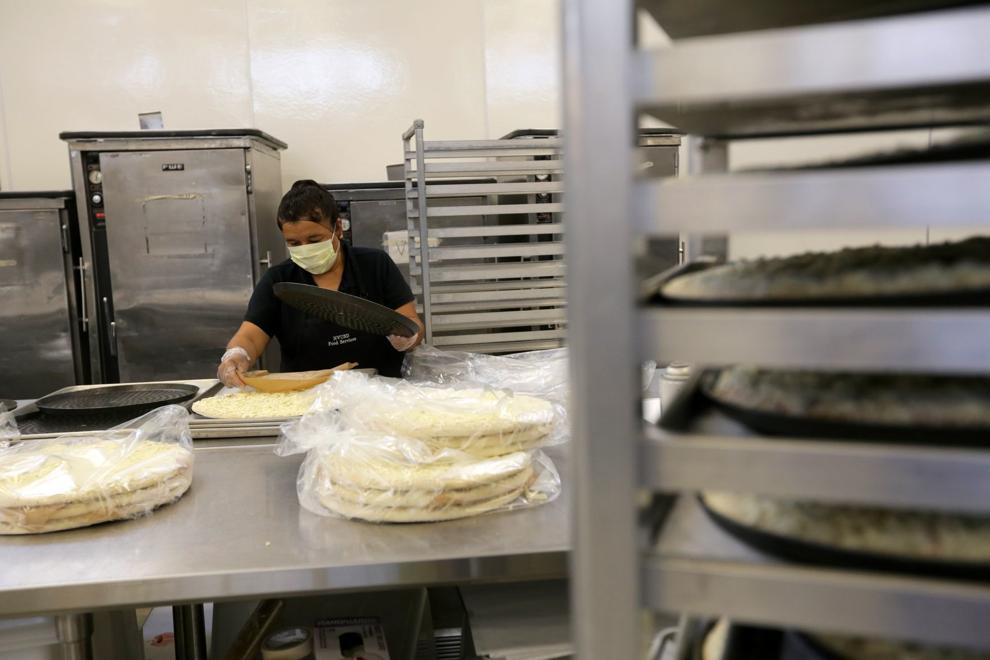 Grab-and-go school lunches in Napa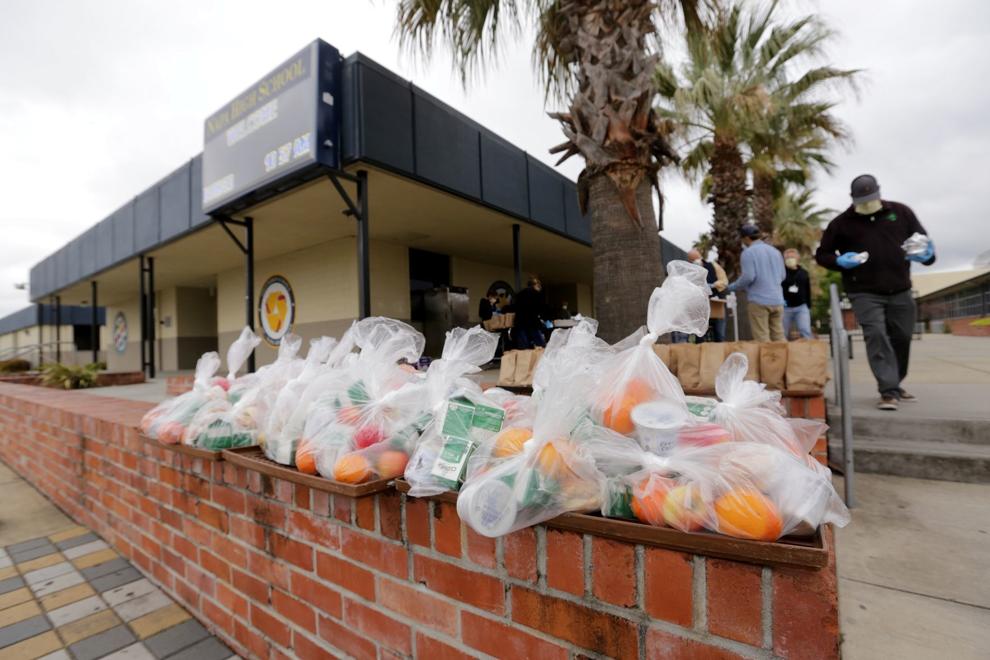 Sign of the times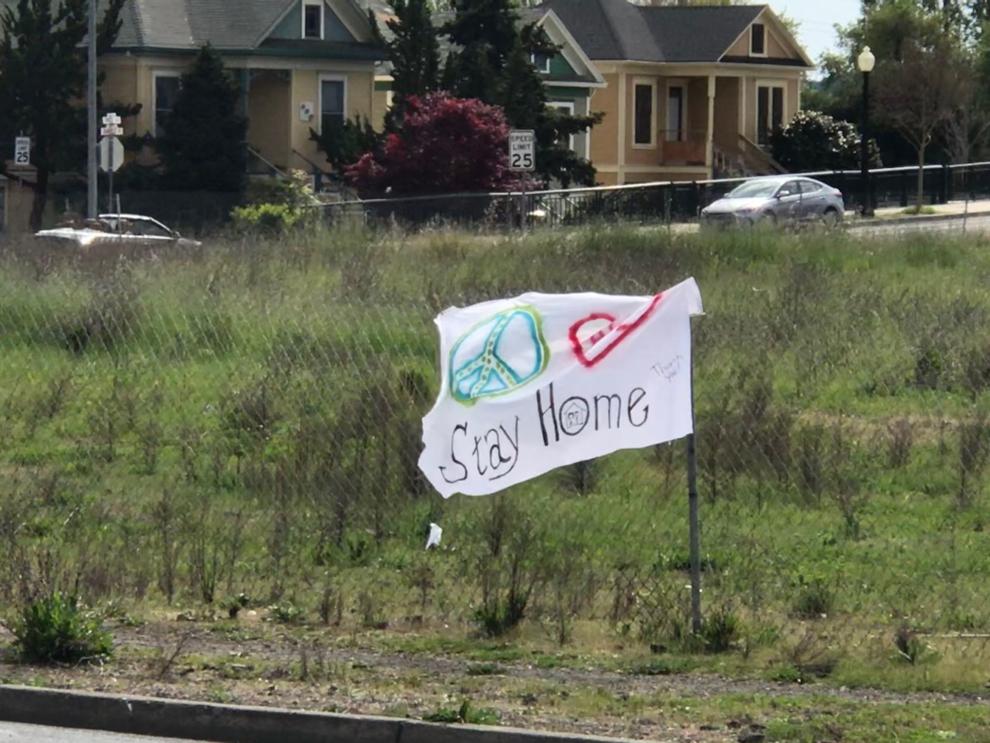 Sign of the times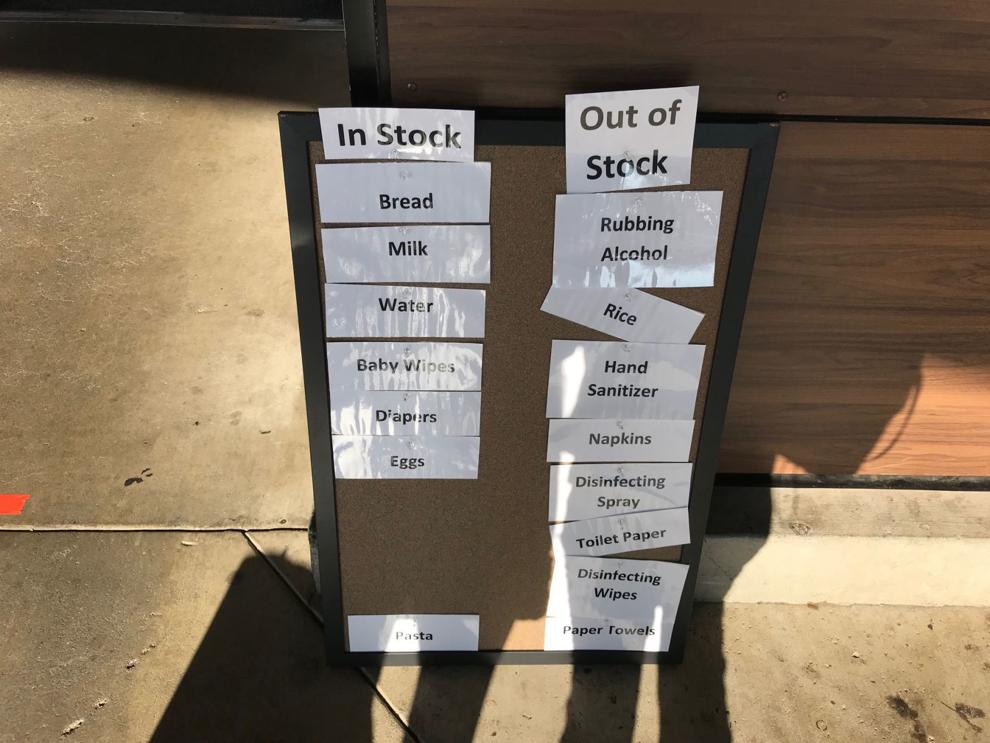 Napa's drive up clinic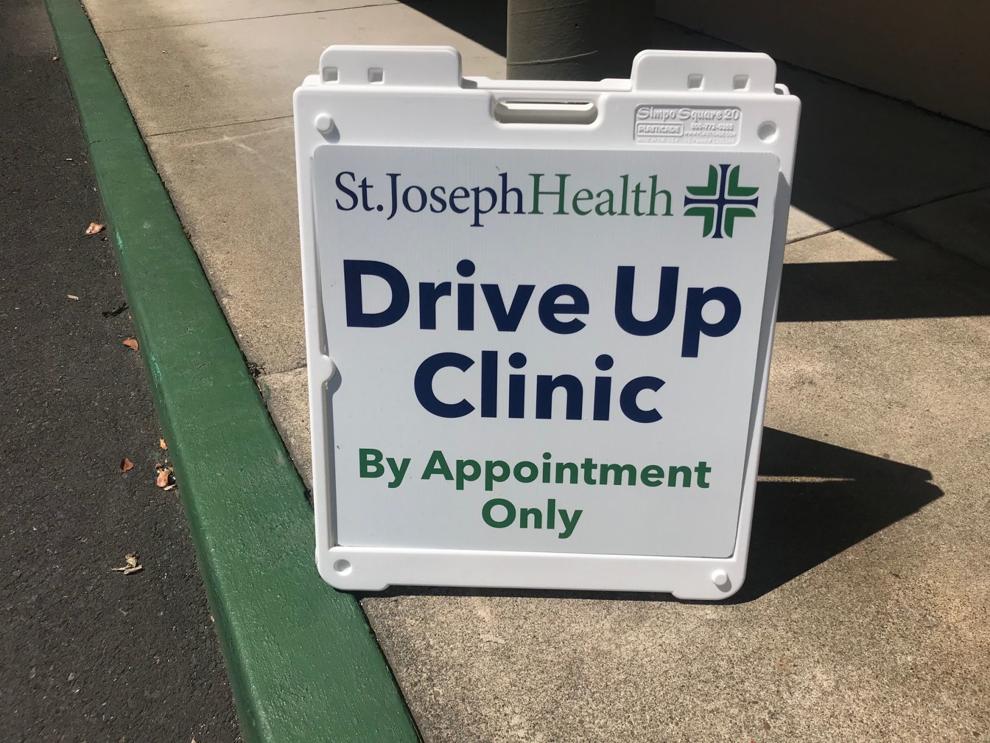 Taking a sample
Nicole Landis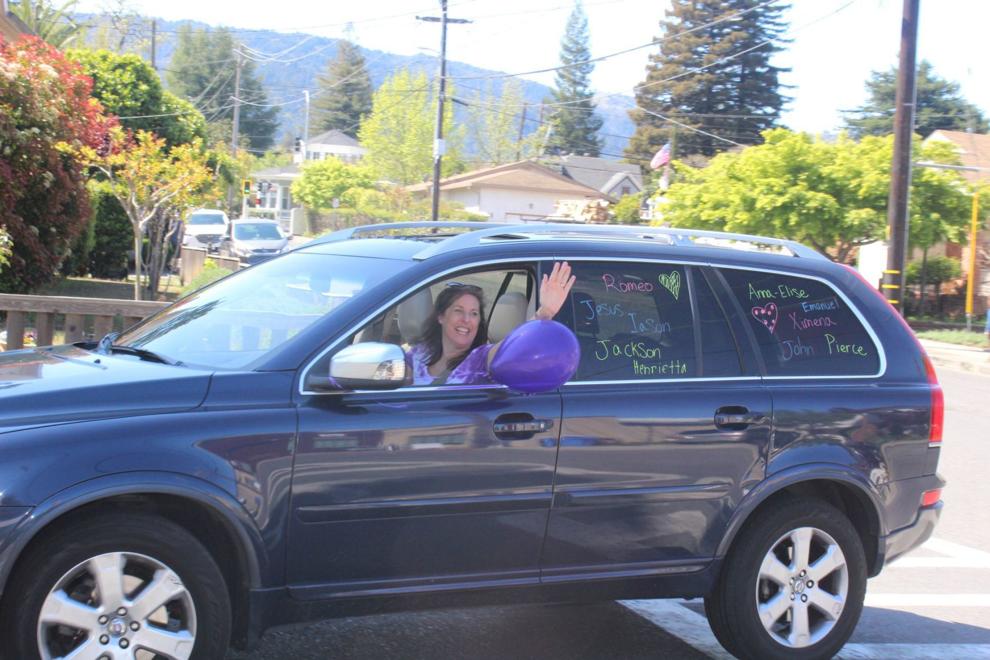 Napa Premium Outlets during the coronavirus epidemic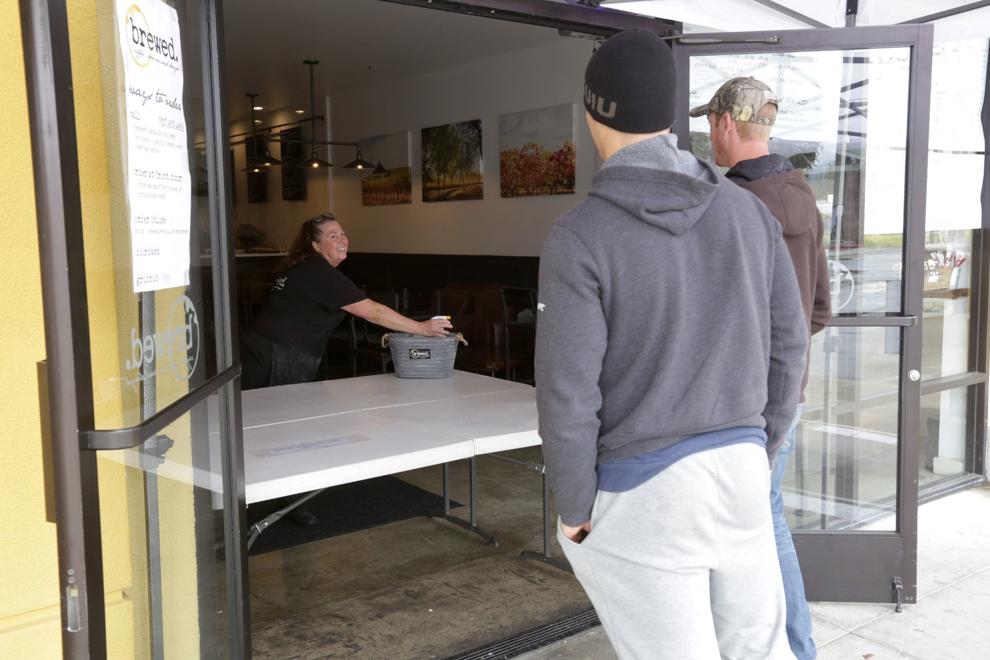 Making face shields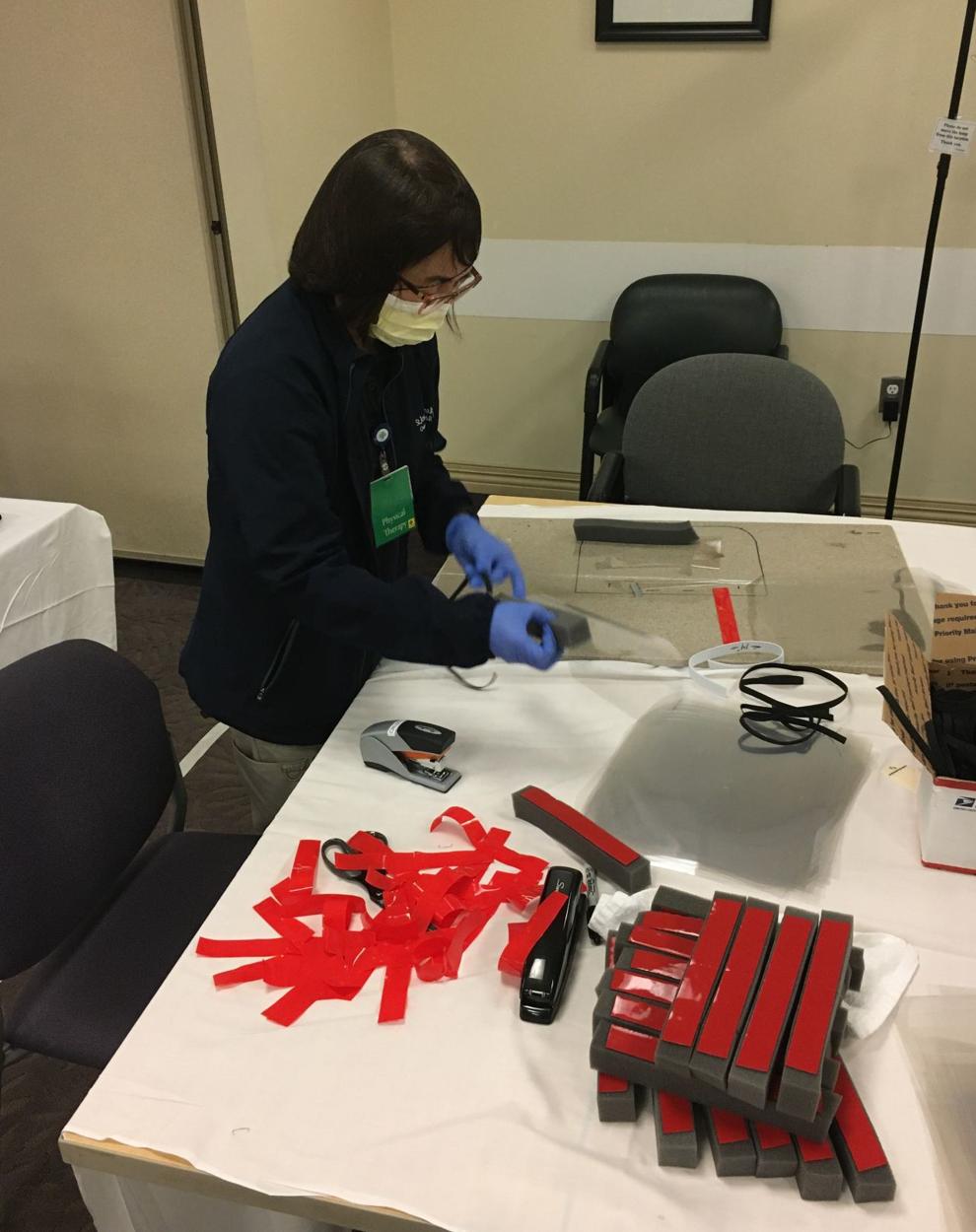 Face shields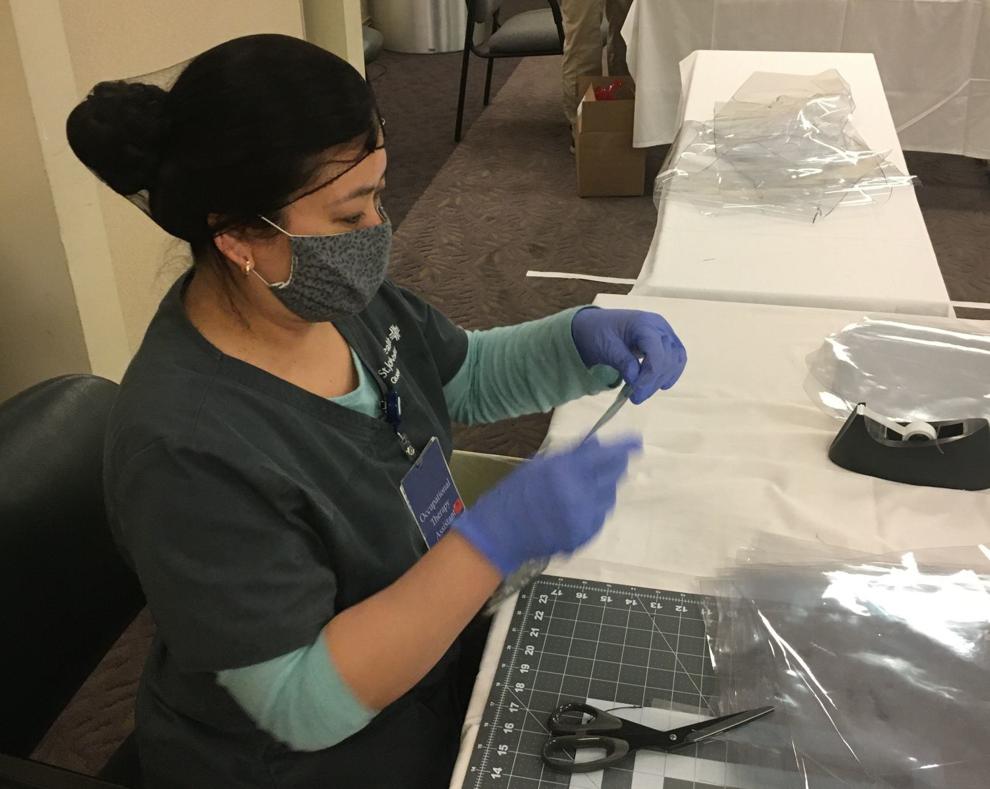 Free Meal Friday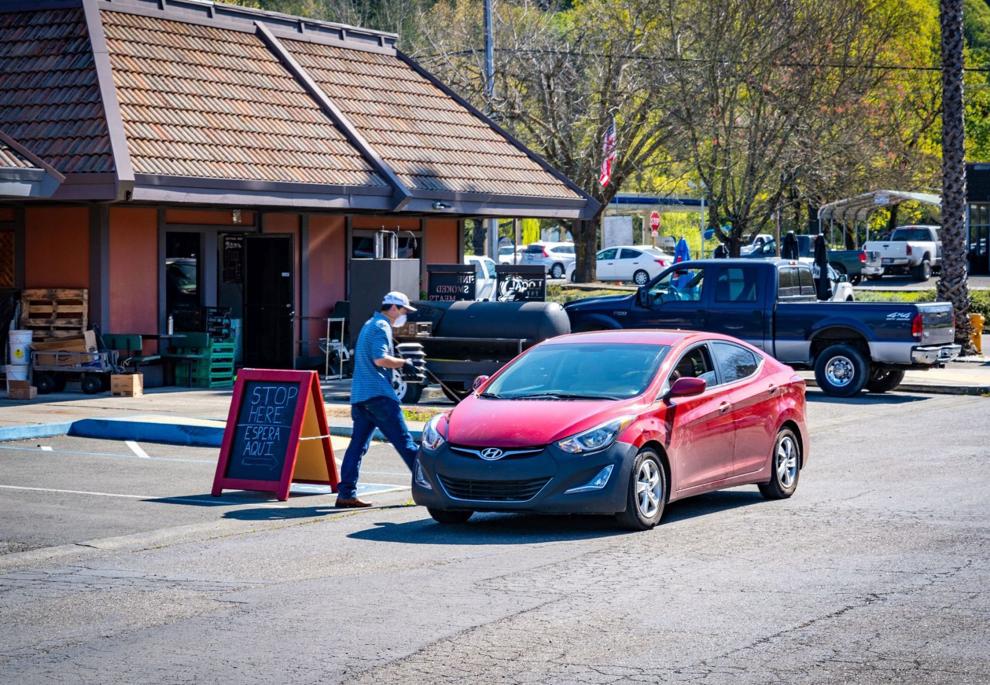 Free Meal Friday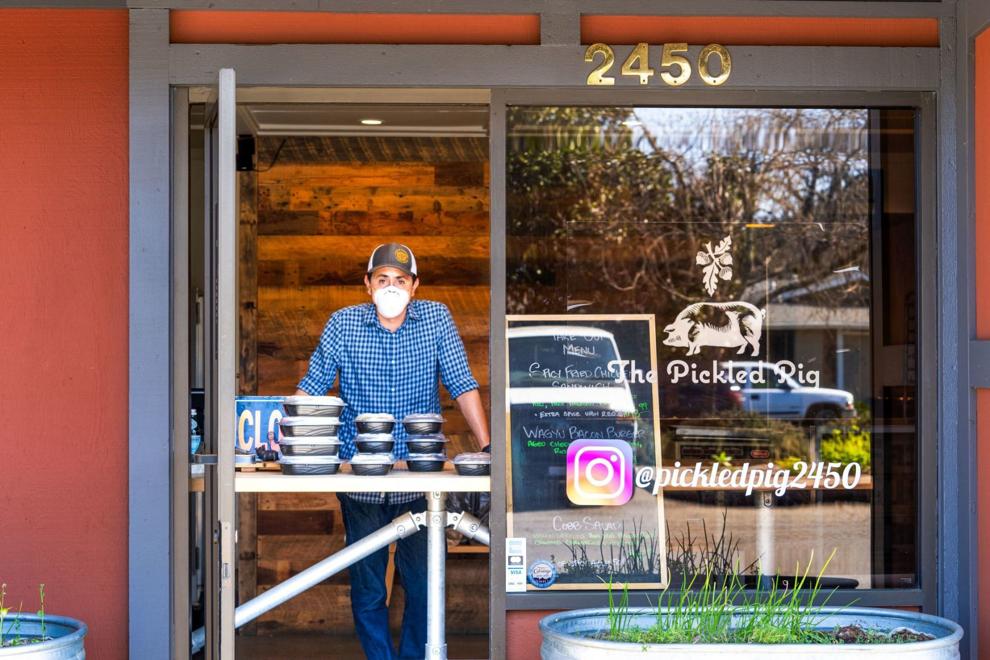 Social distancing signs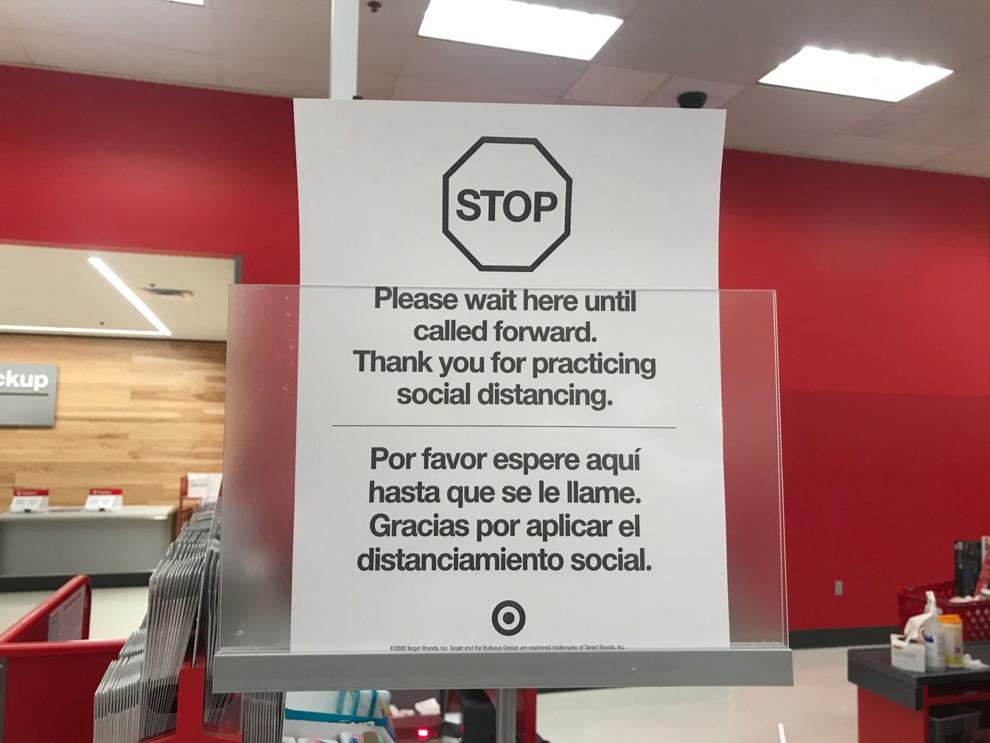 Social distancing signs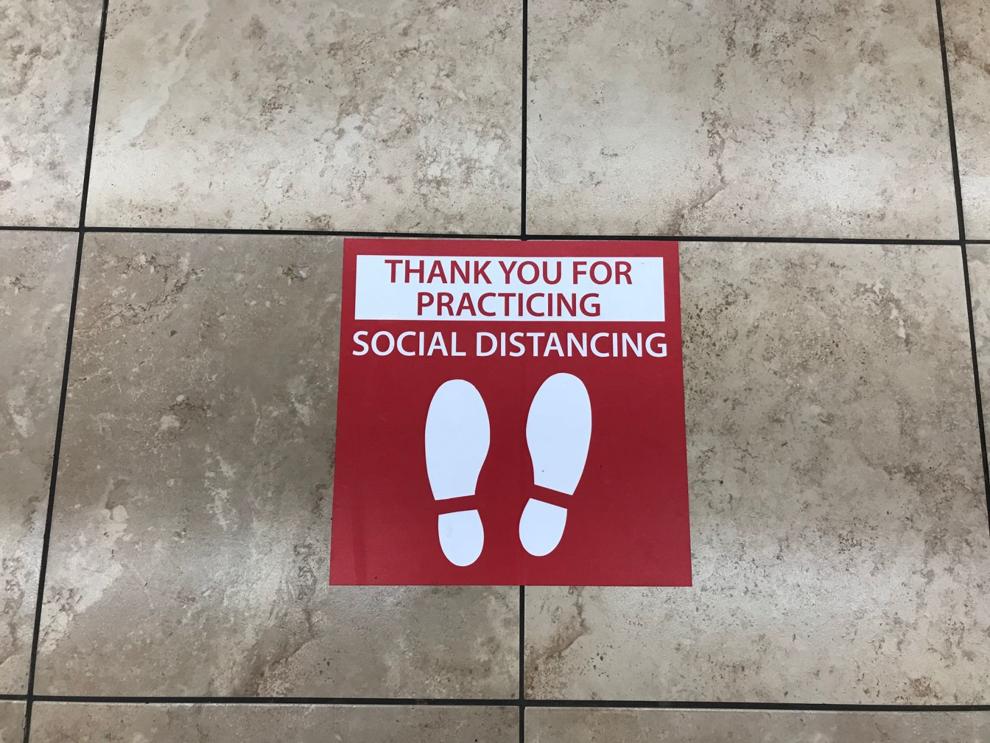 Bread delivery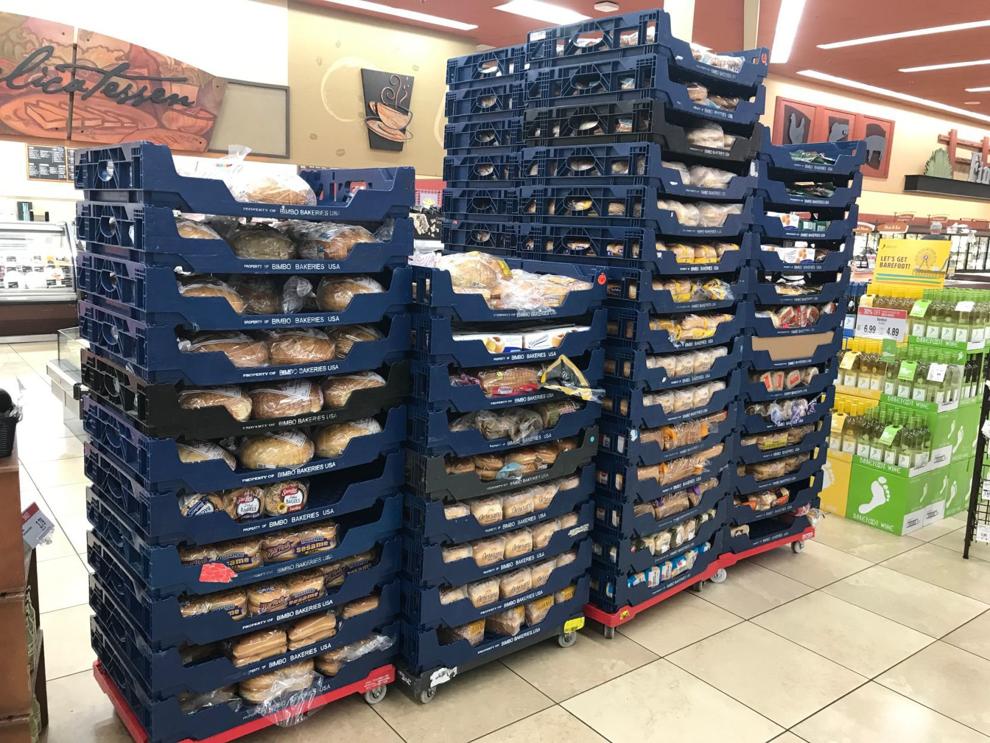 Dr. Manjappa at Queen of the Valley Medical Center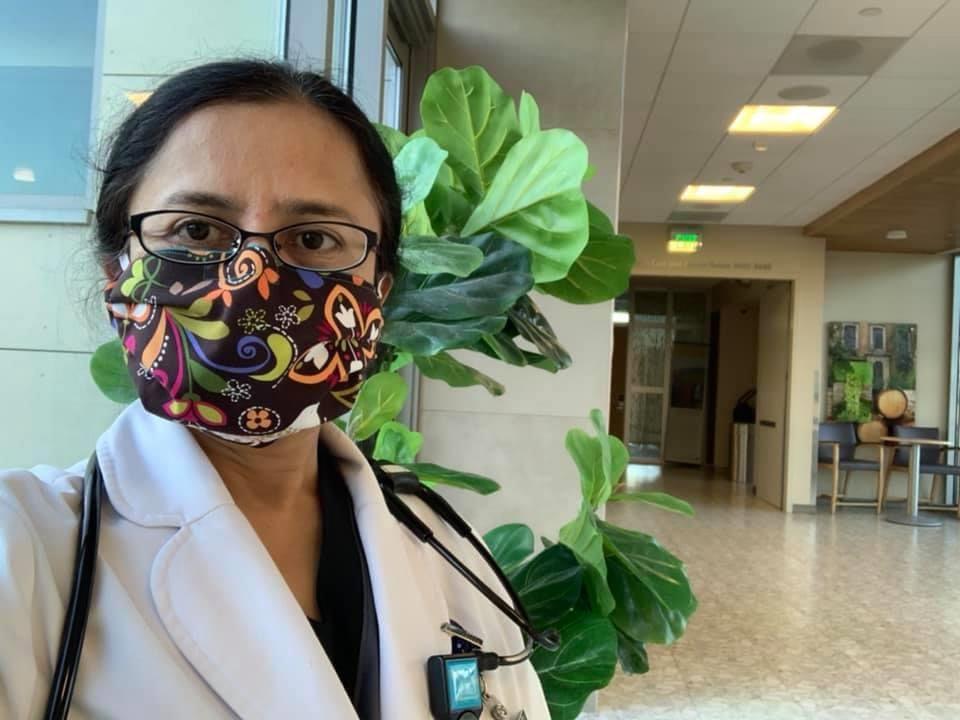 Bear on fence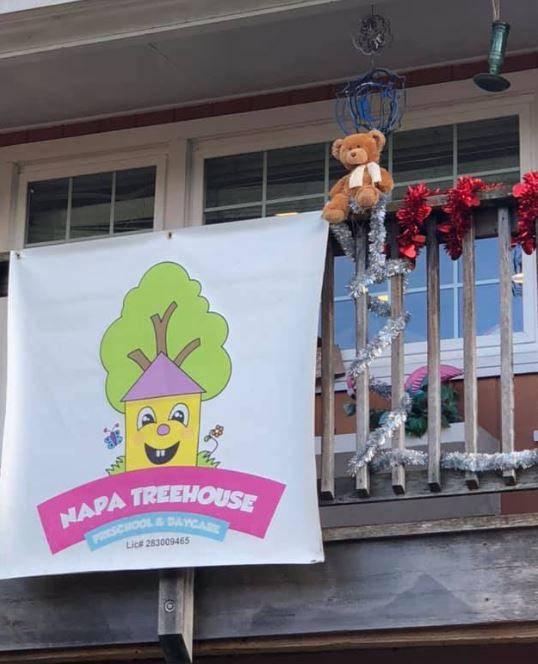 Bear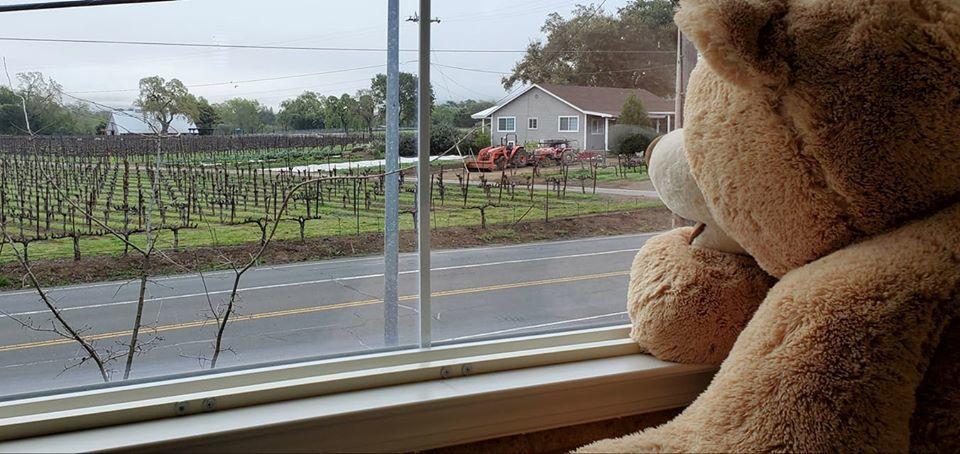 Dr. Adhye and Janice Peters RN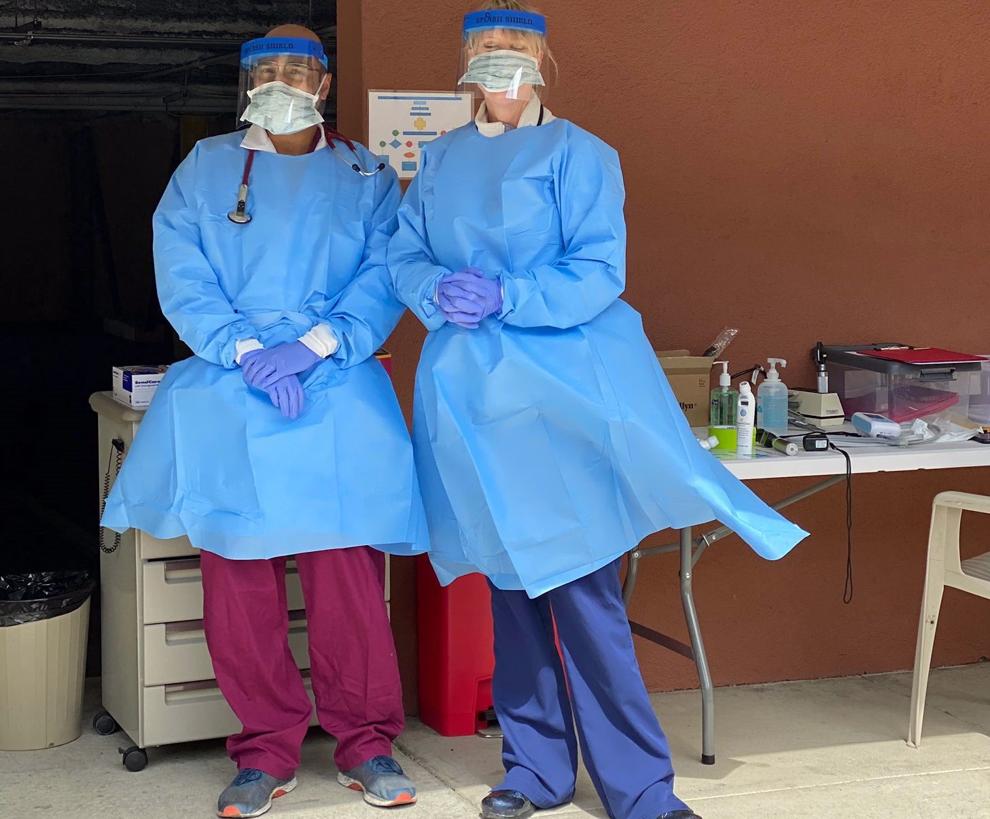 Napa police department employees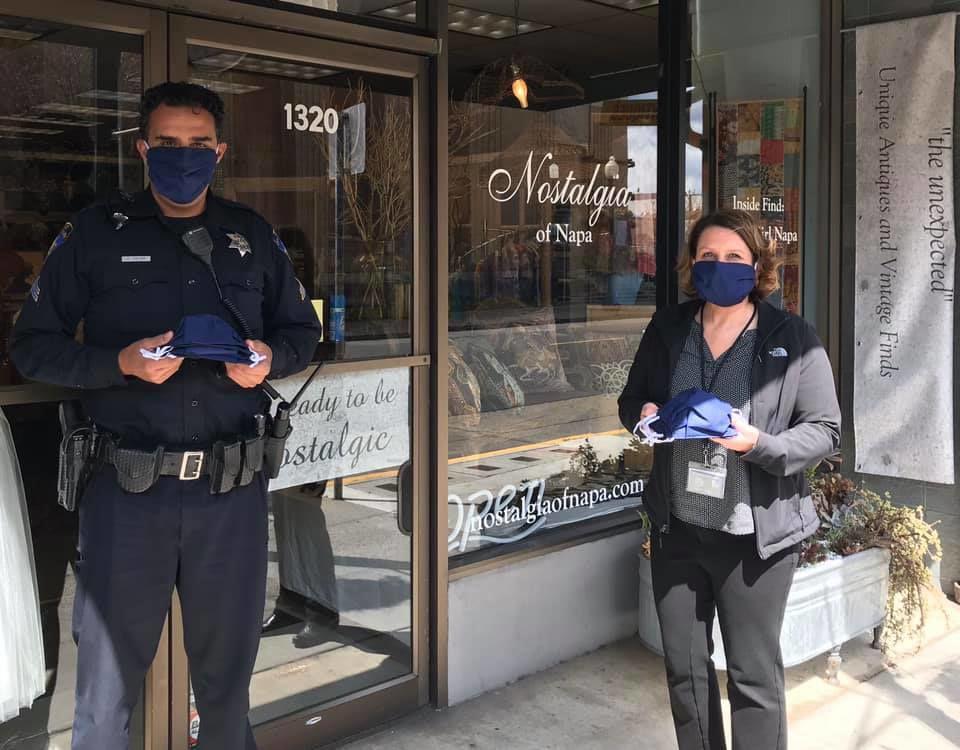 Andrea D. Hoogendoorn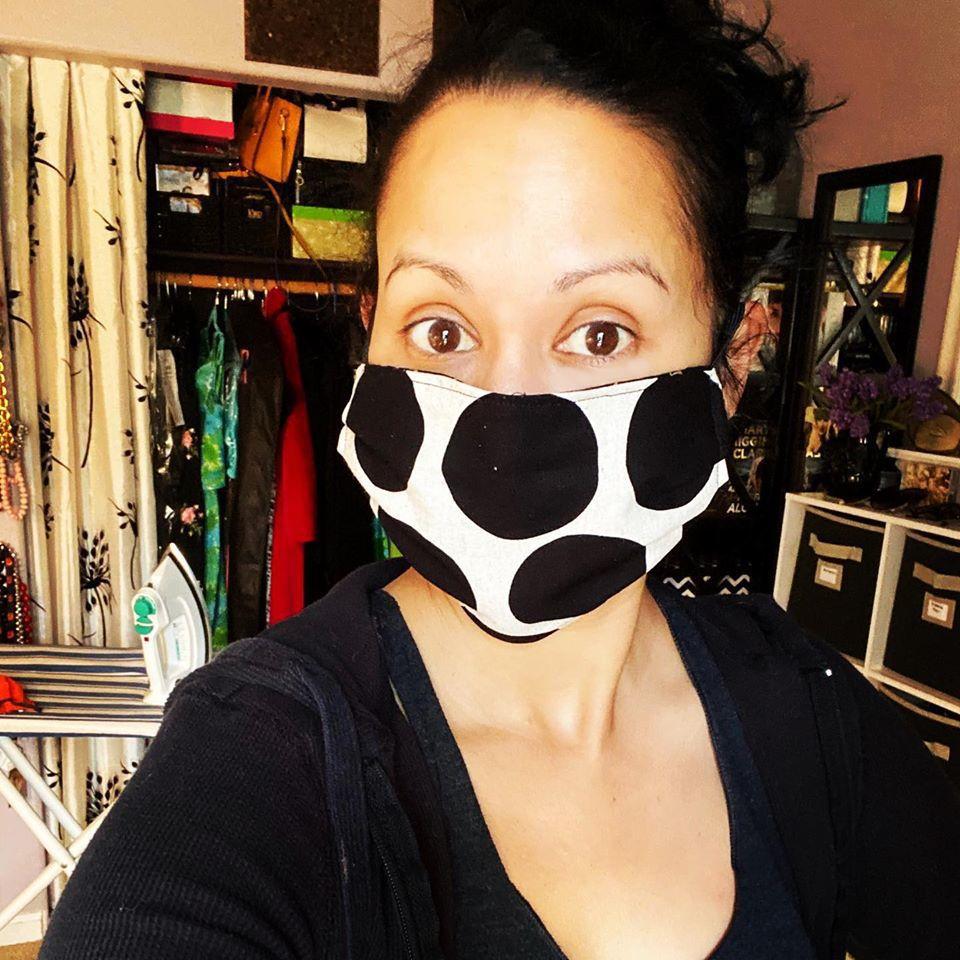 Hanh Ho Egan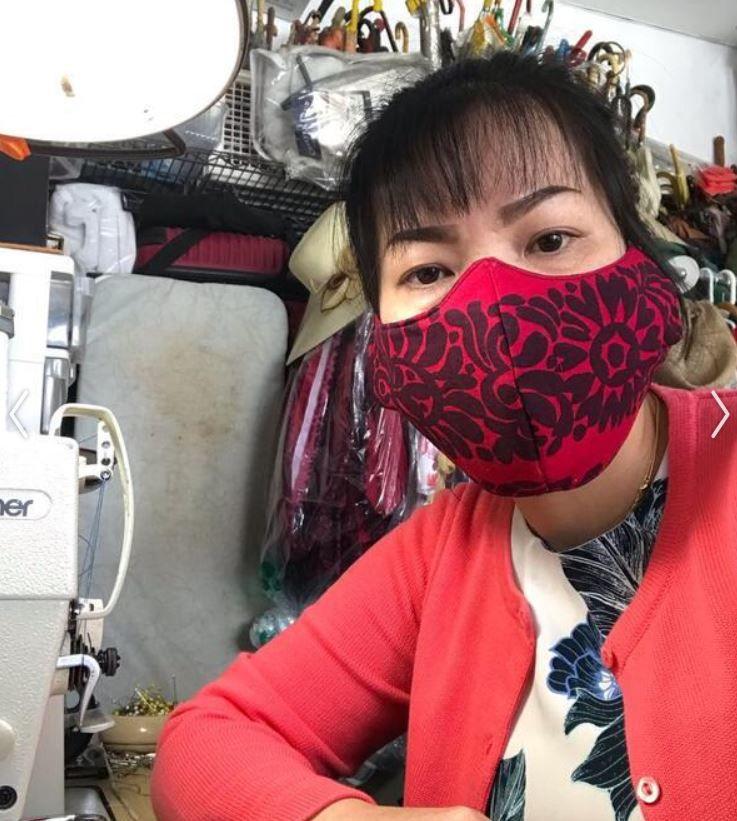 Matthew Blach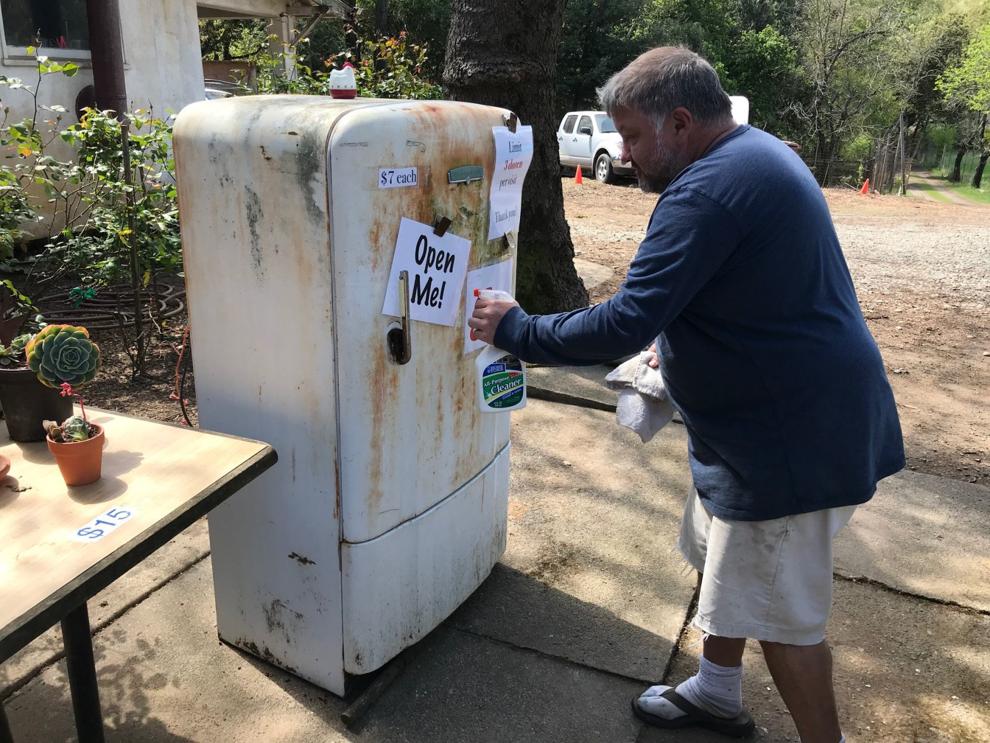 American Canyon park sign, social distancing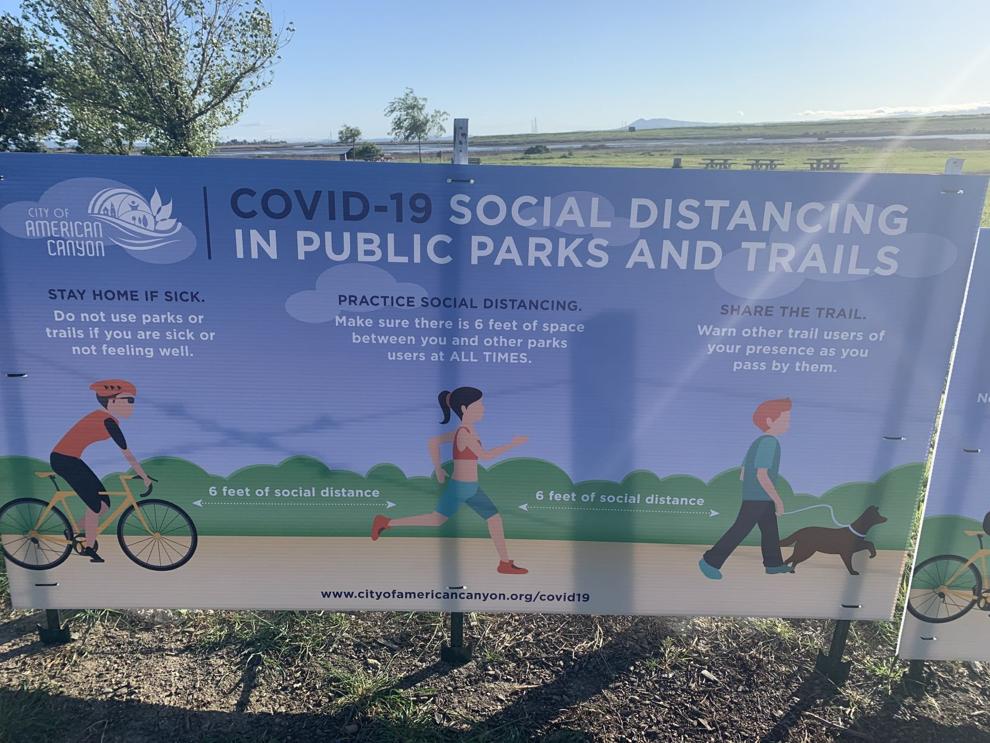 Cal Mart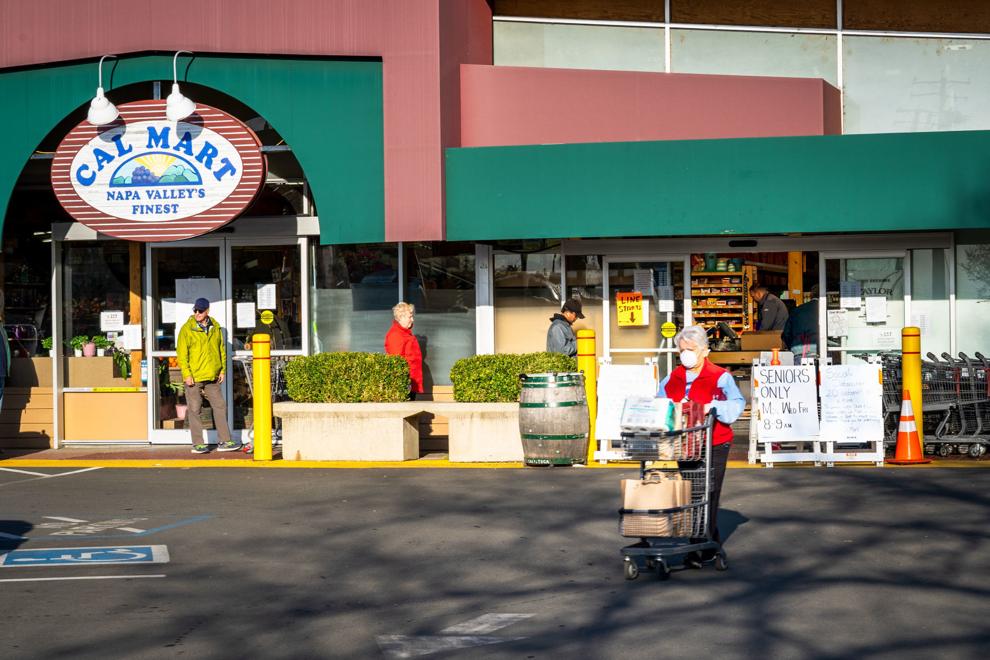 Calistoga take-out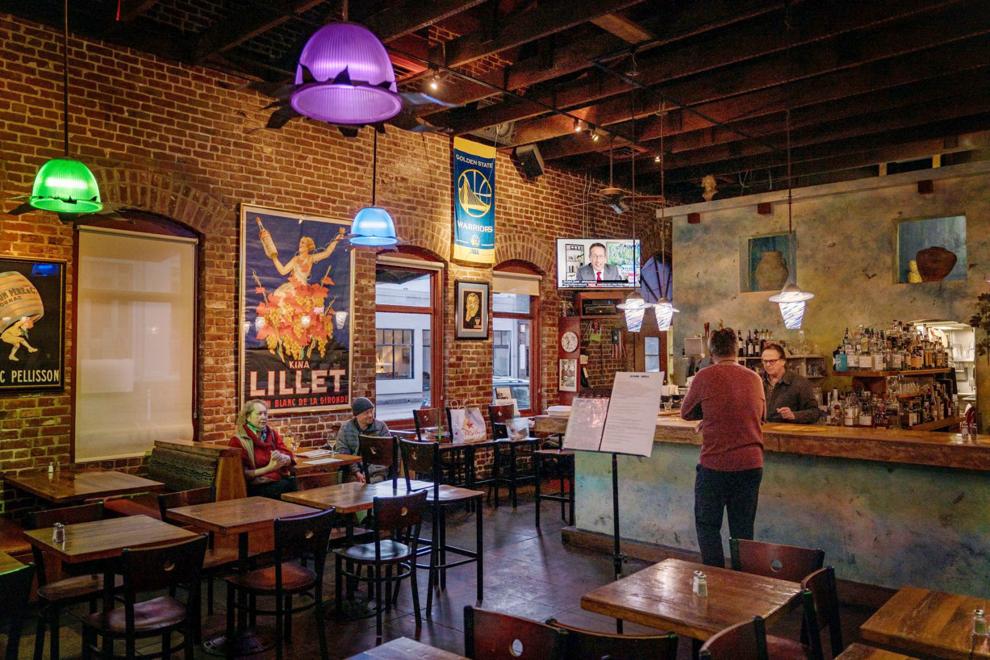 Calistoga take-out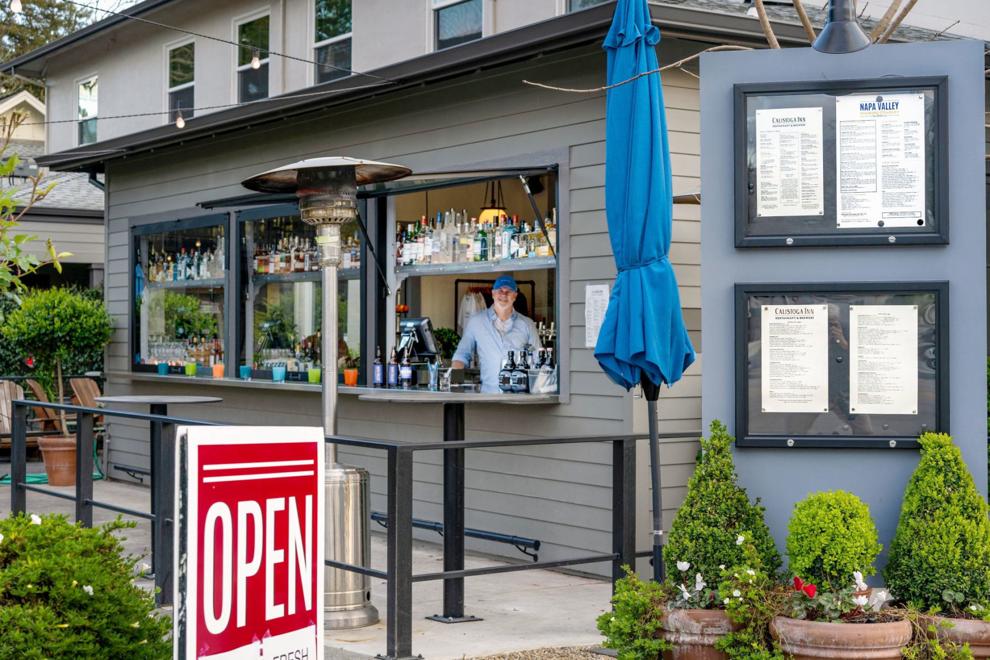 Calistoga take-out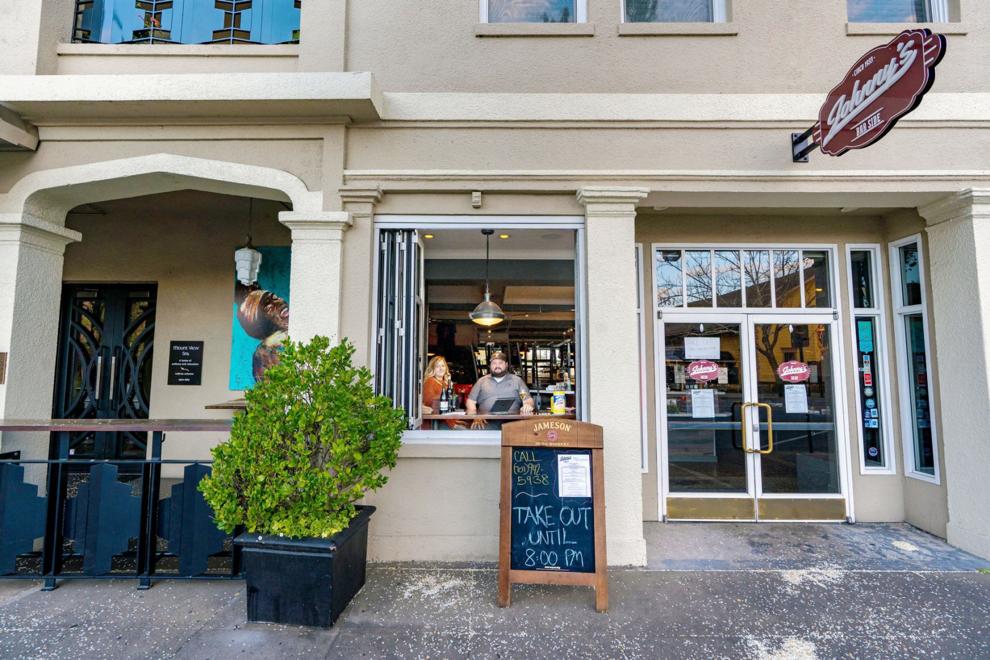 Calistoga take-out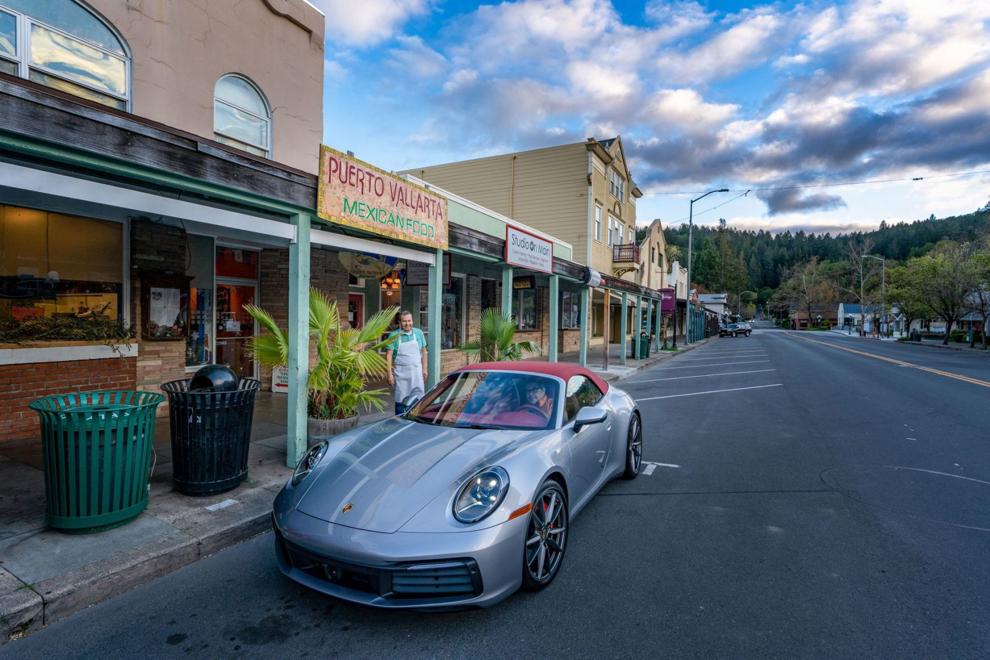 Calistoga take-out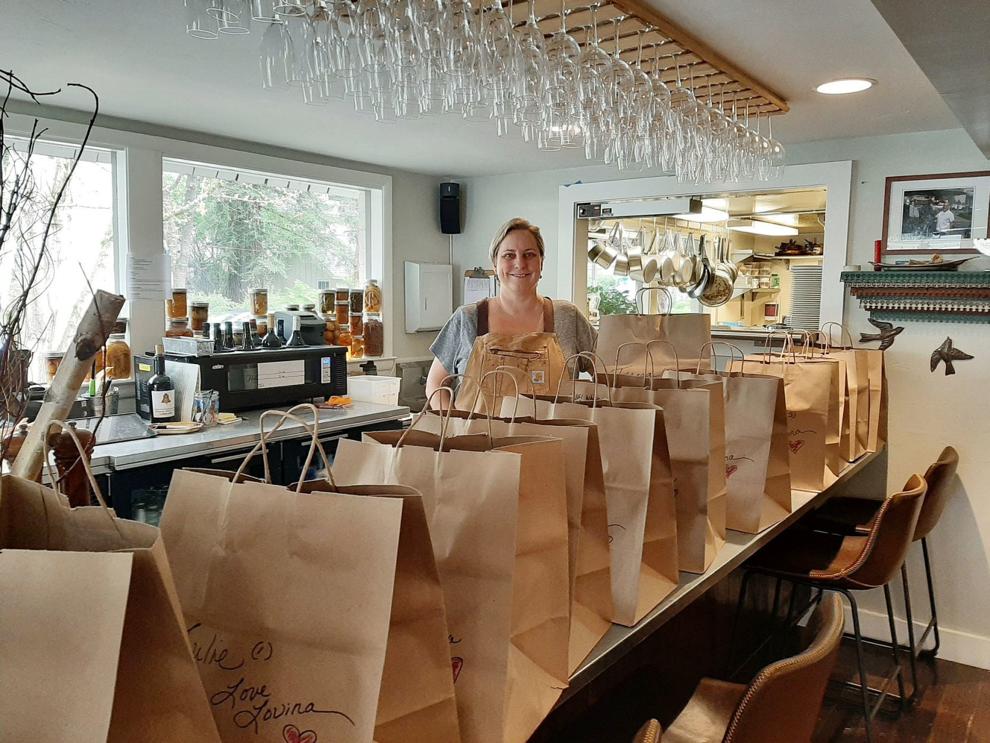 Food pick up signs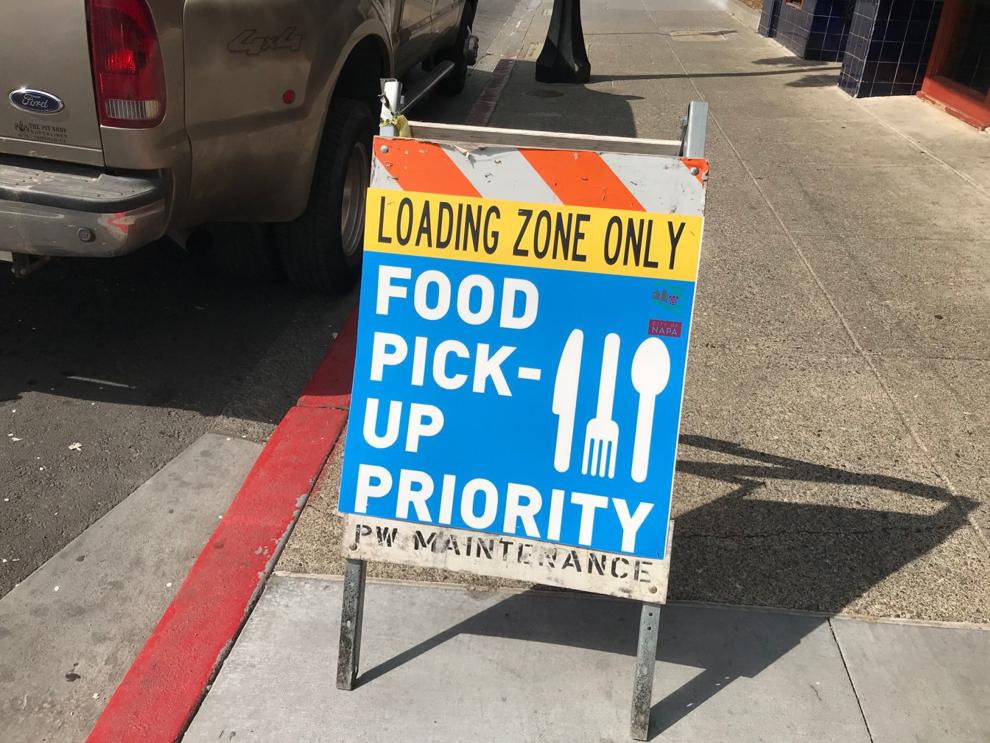 VNV welcome center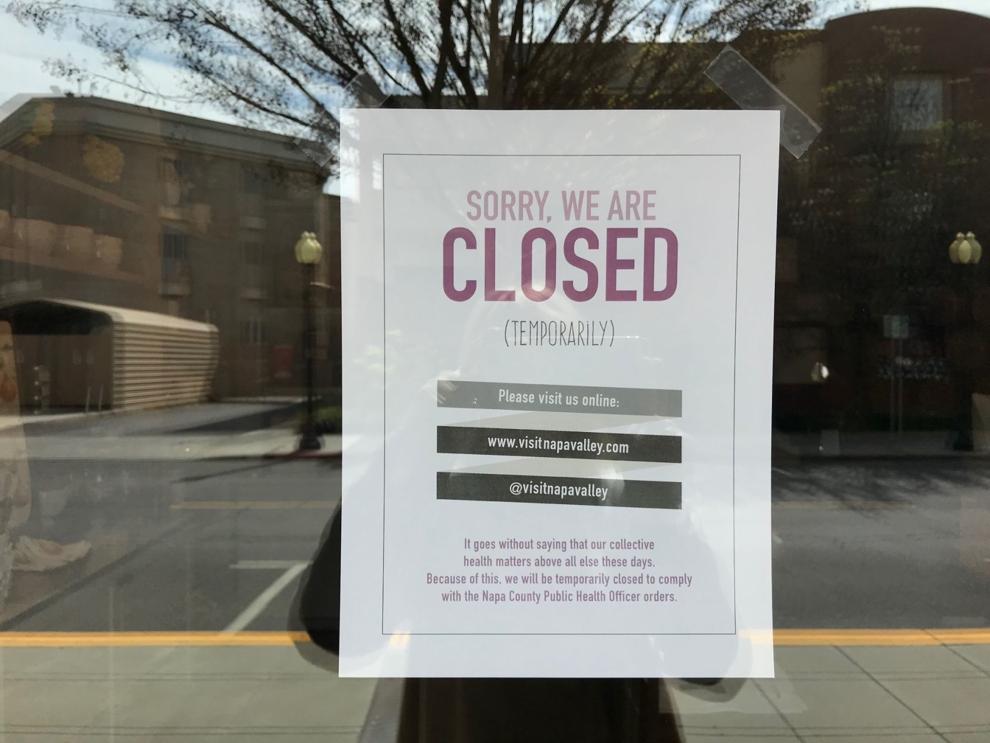 Main Street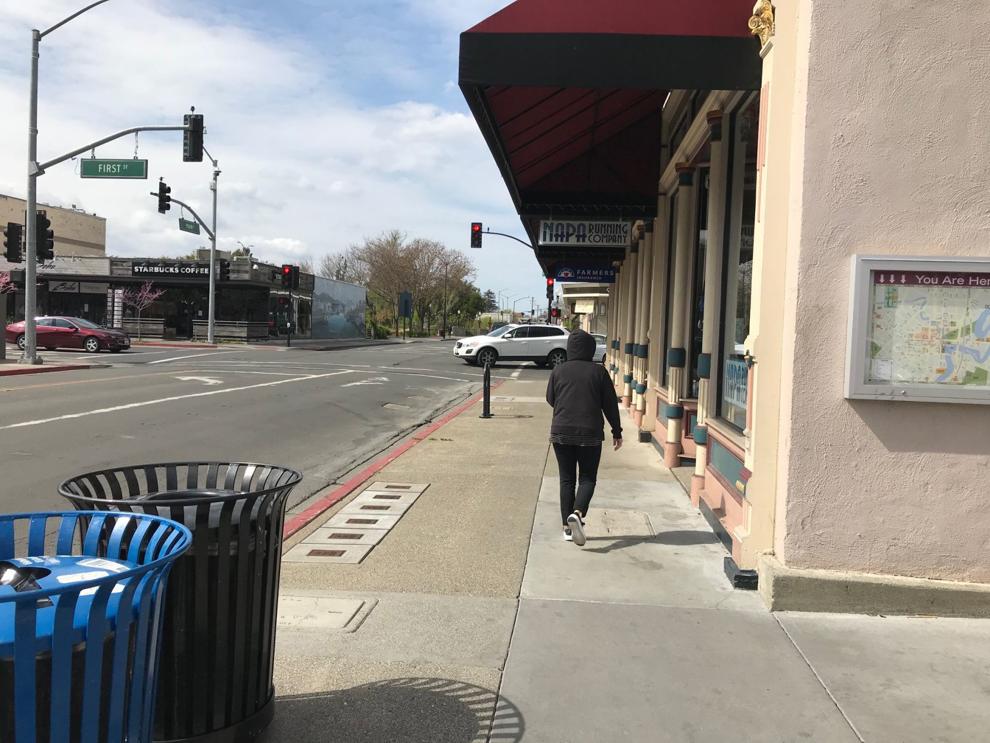 Empty Kohl's parking lot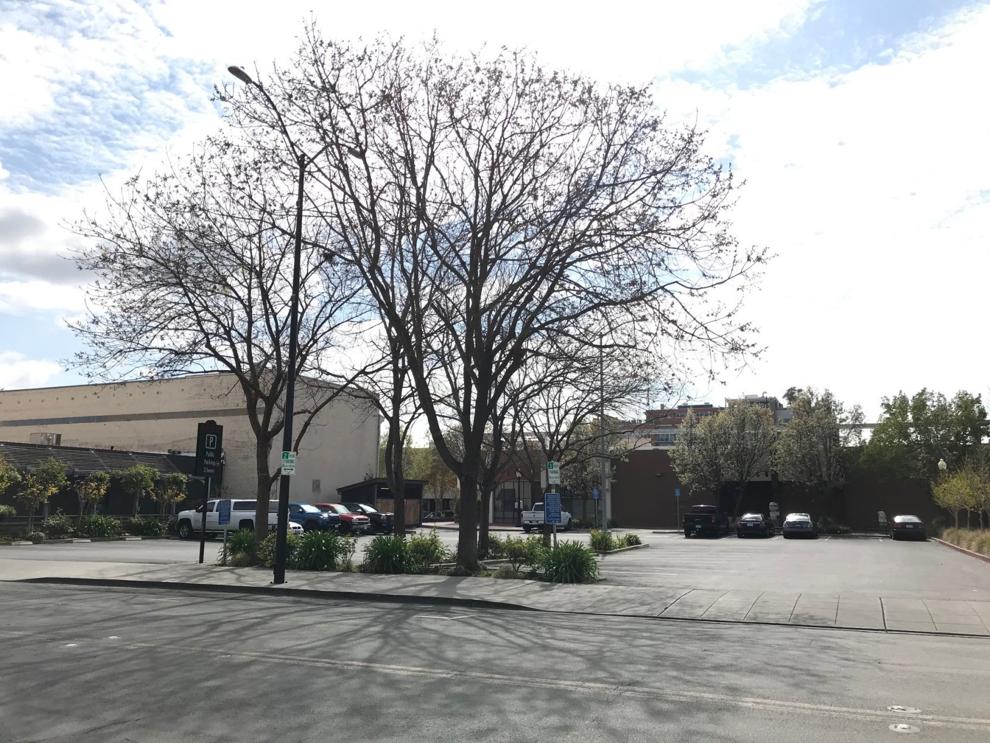 Napa Running Co.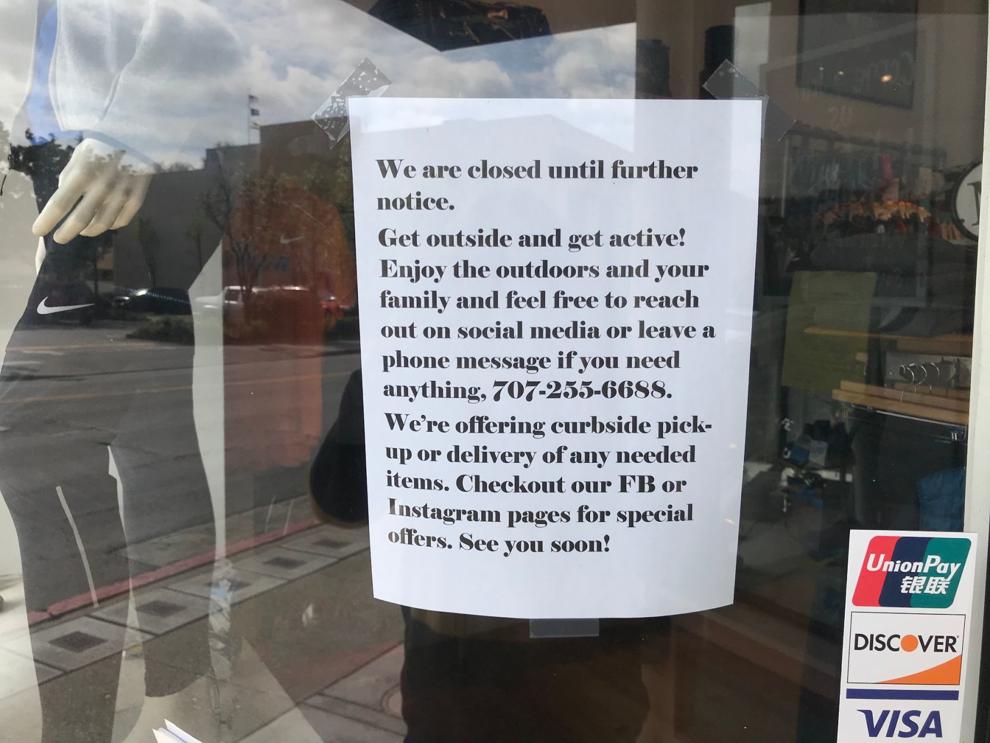 Bread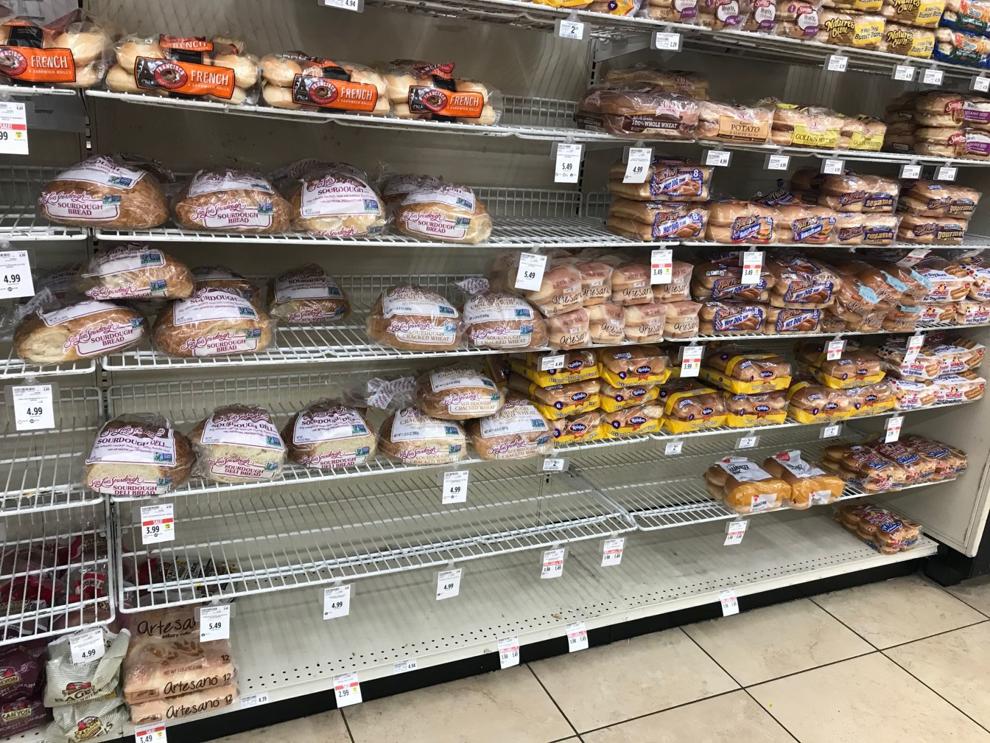 Cleaning at the check out station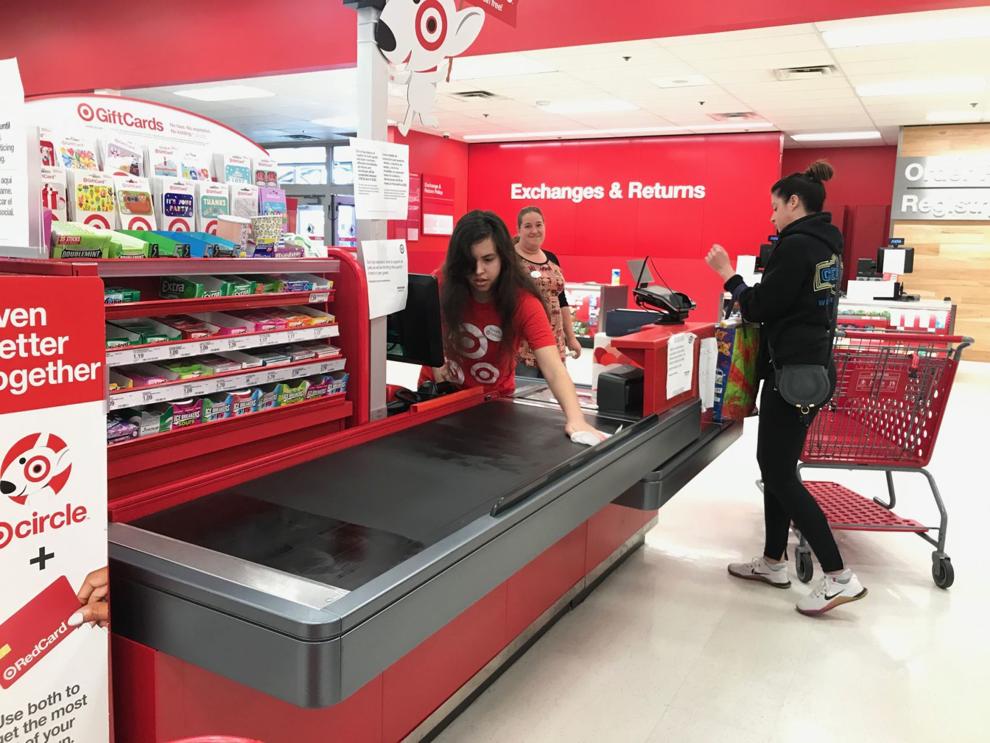 Restocking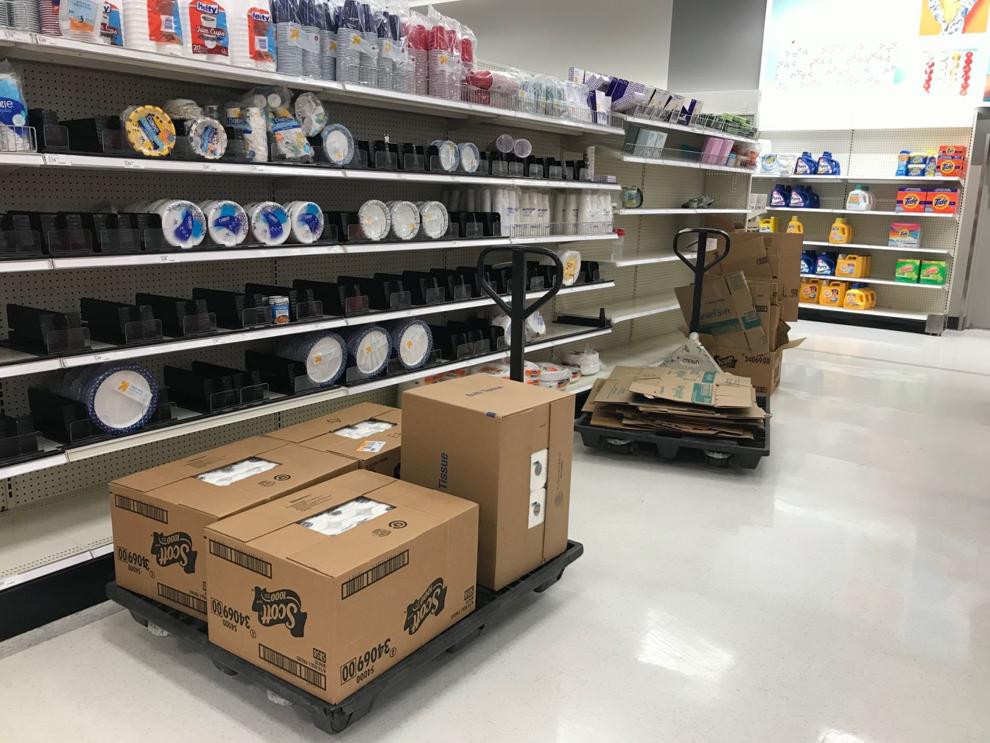 Toilet paper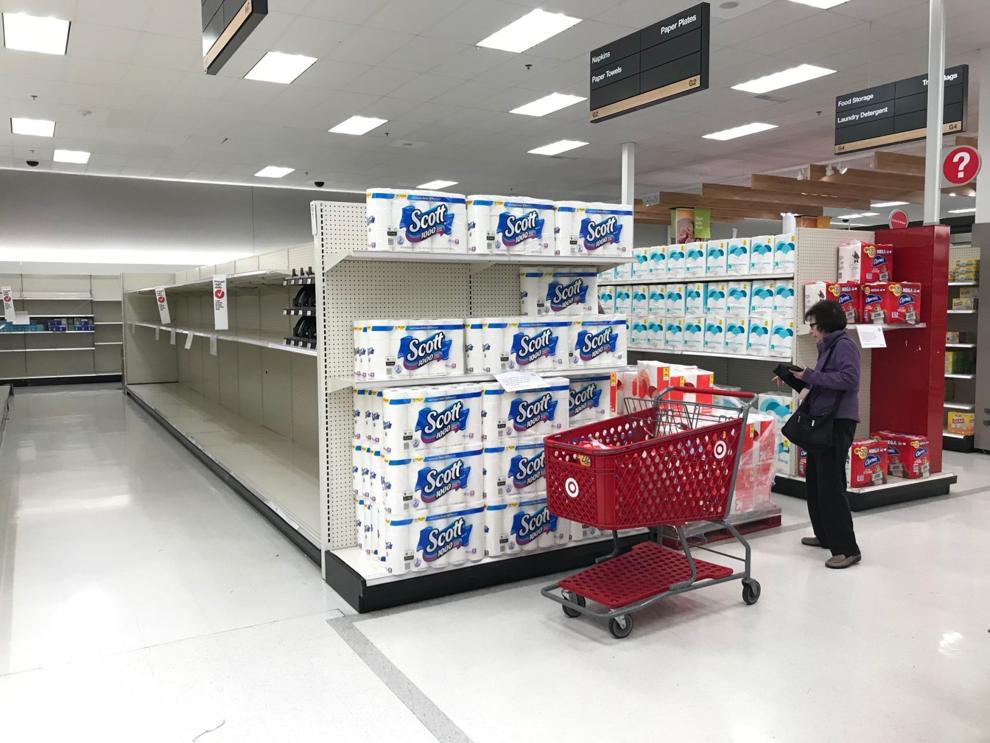 Toilet paper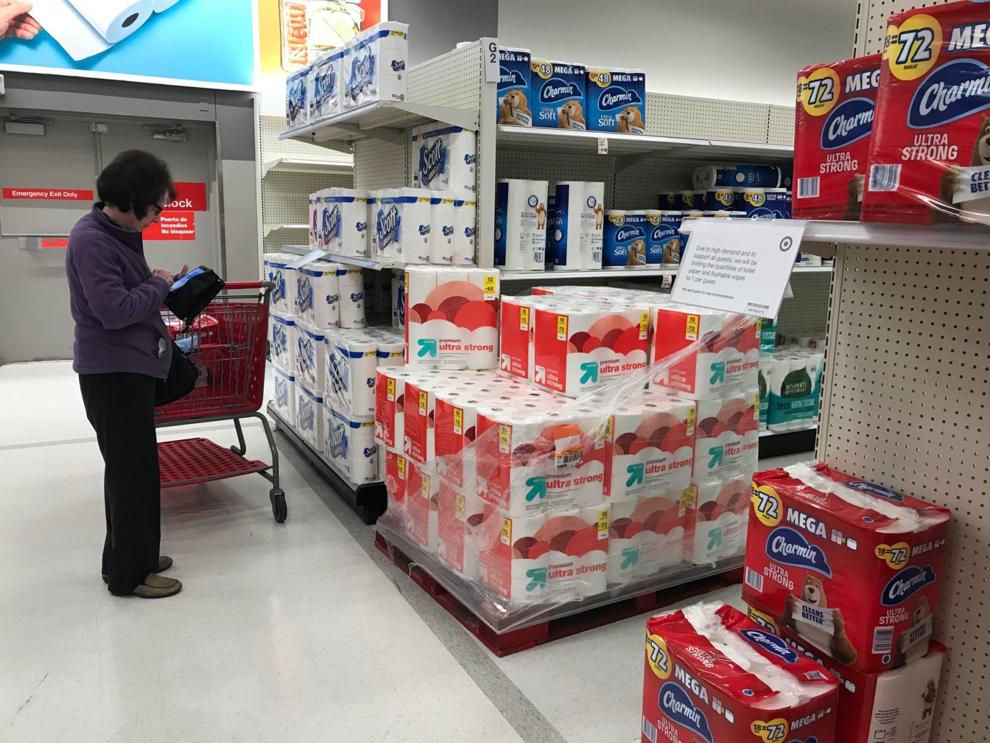 More wipes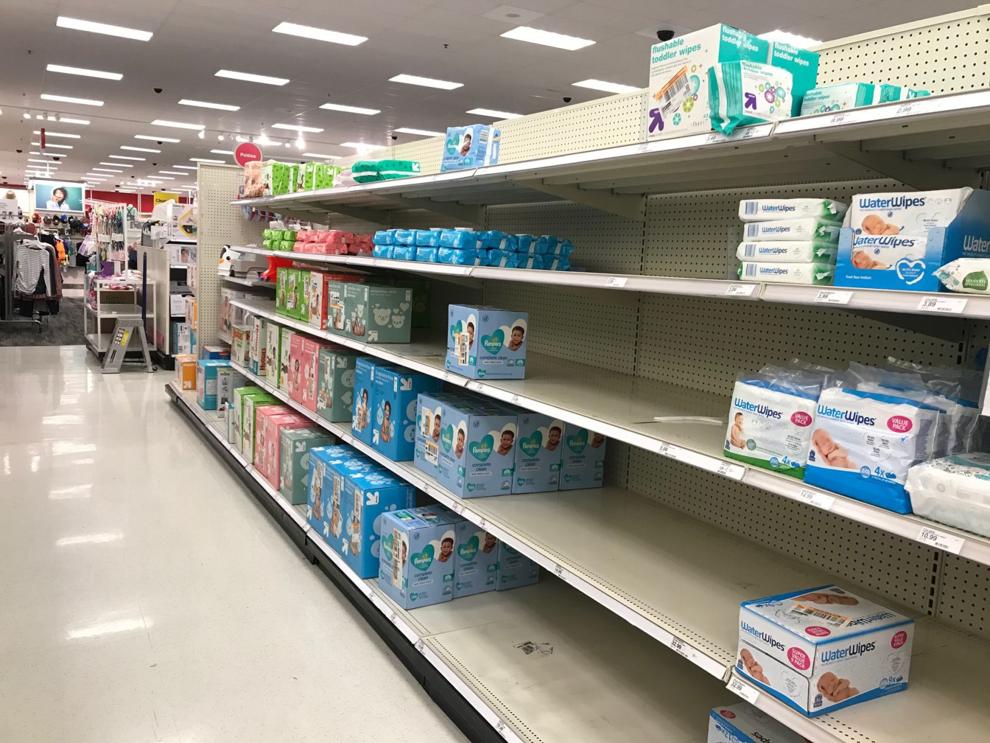 Restocking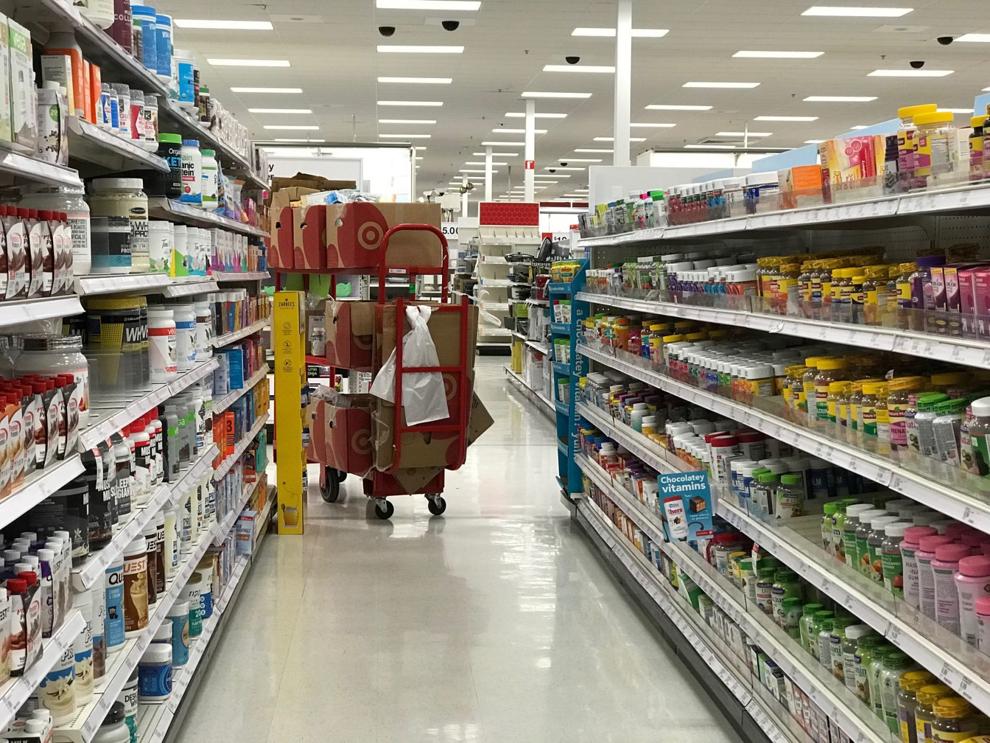 Disinfectant wipes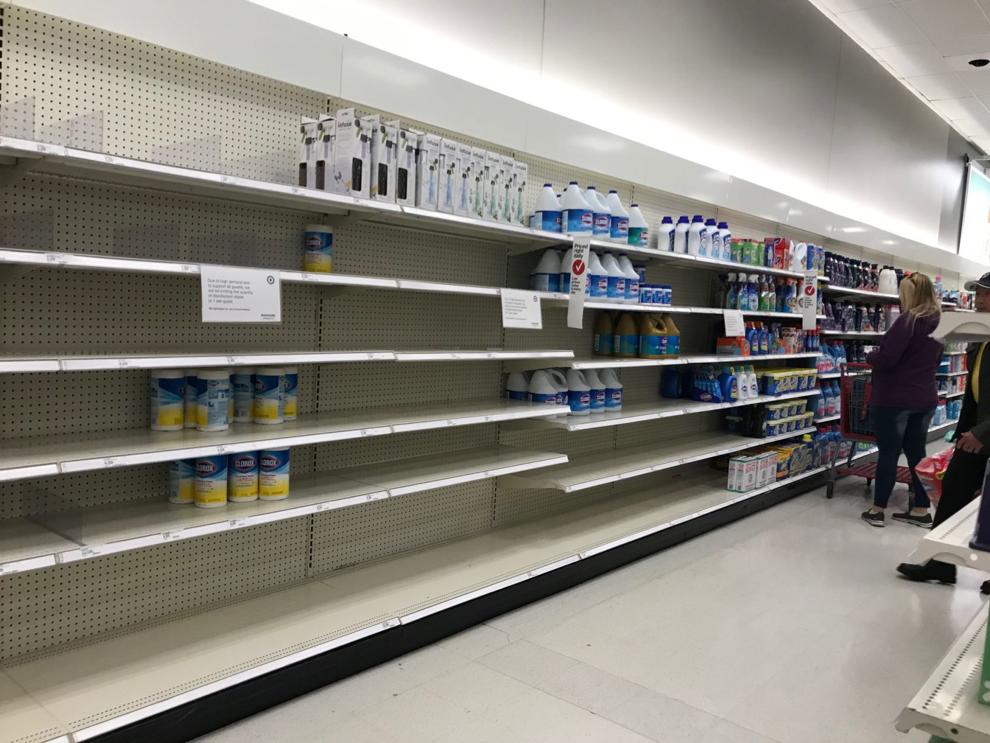 Raley's eggs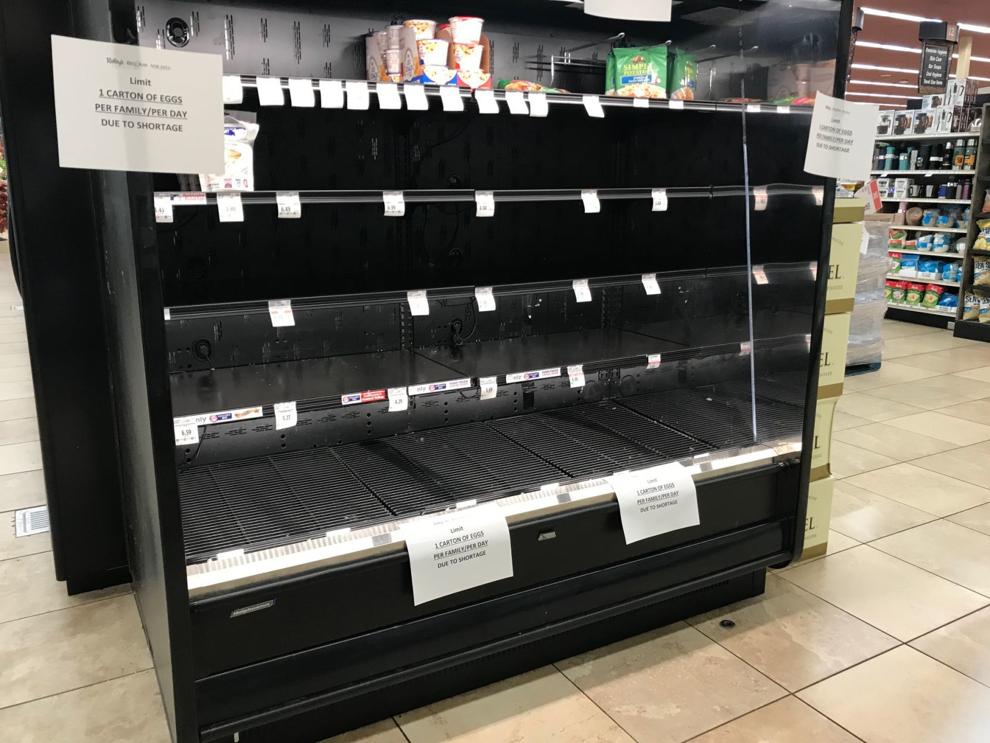 Produce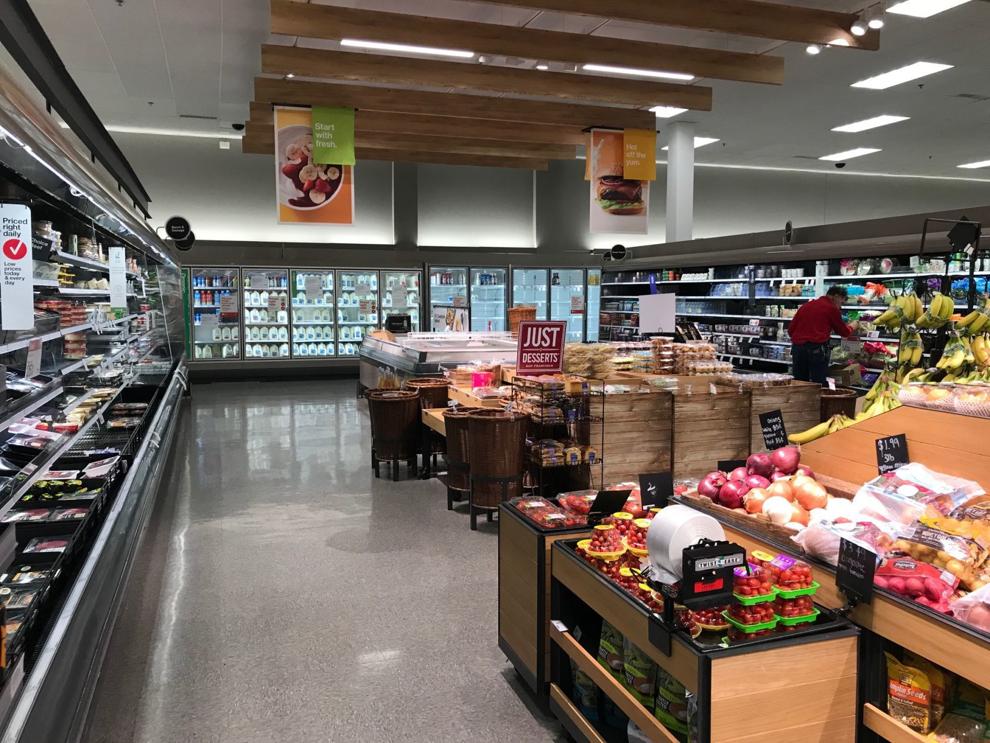 Restocking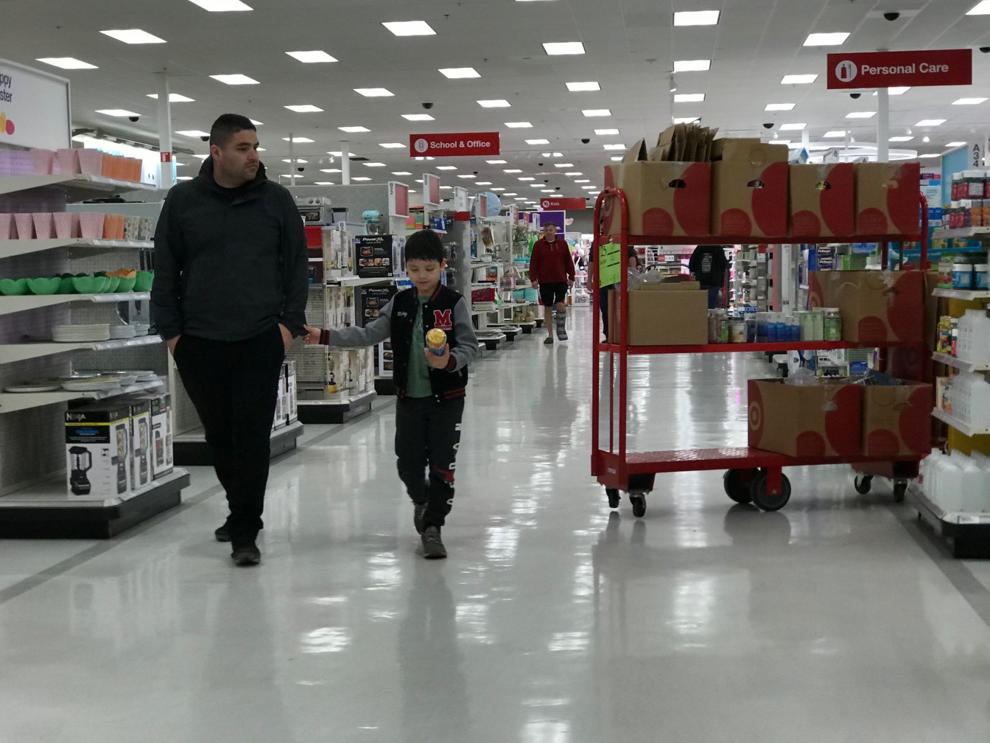 Raley's barriers
Raley's bulk foods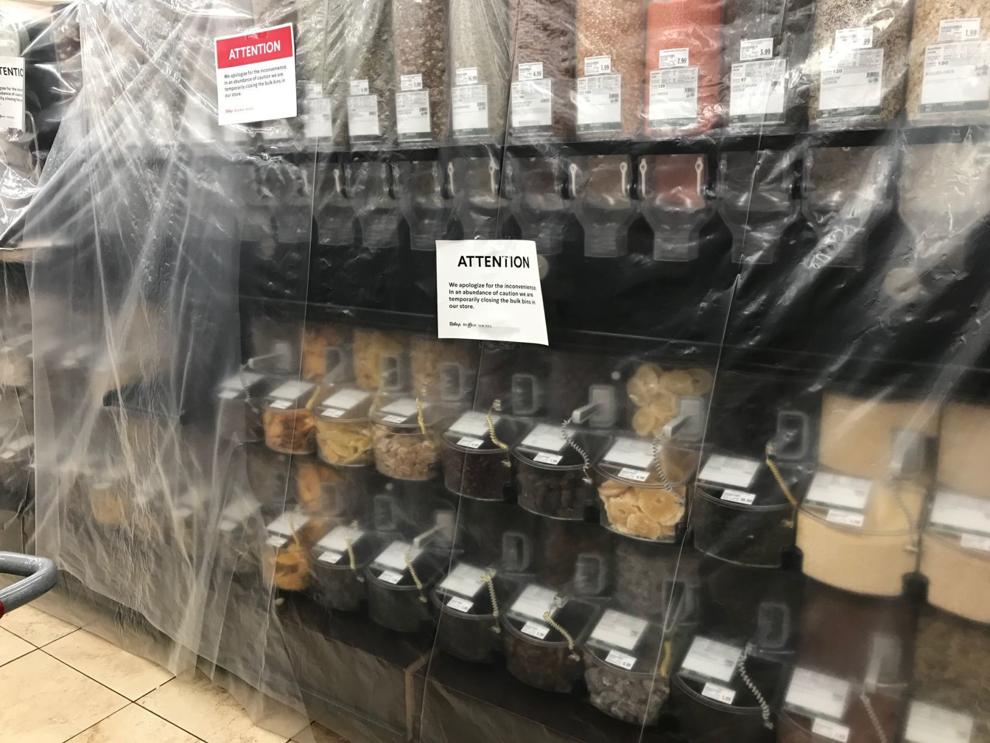 Water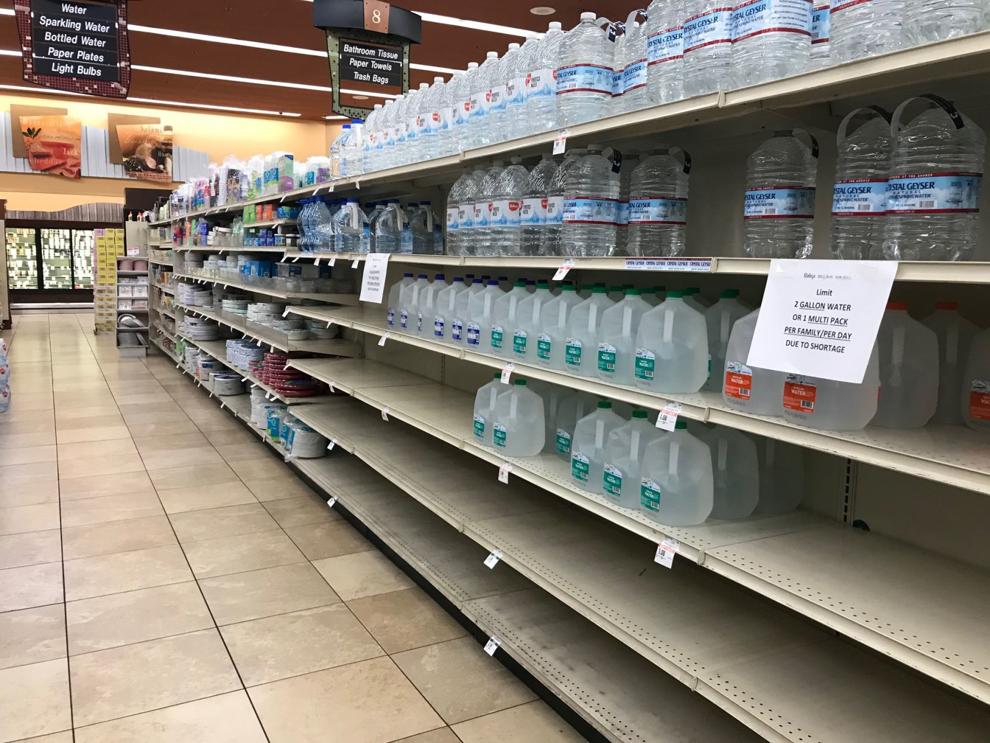 Raley's check out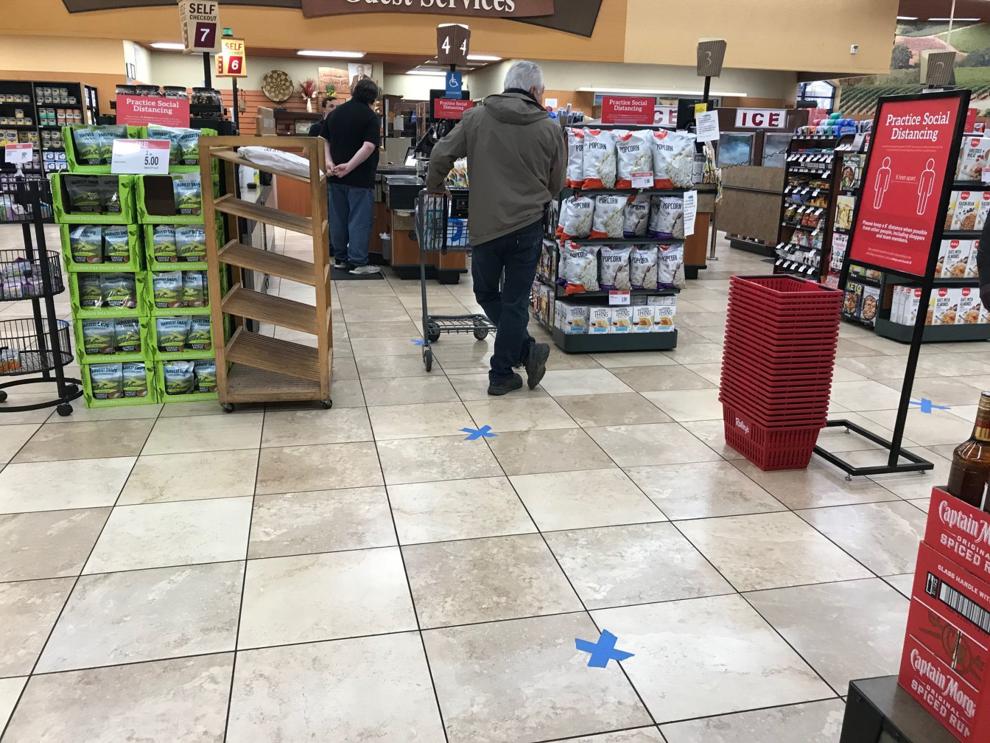 Raley's signs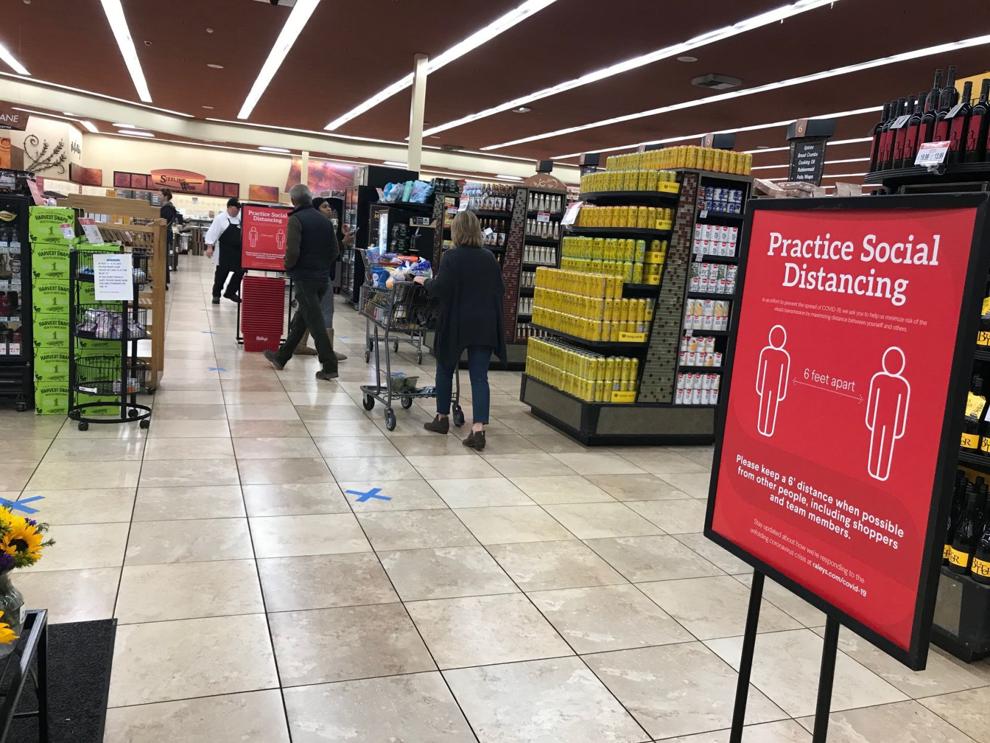 Squeeze Inn Hamburgers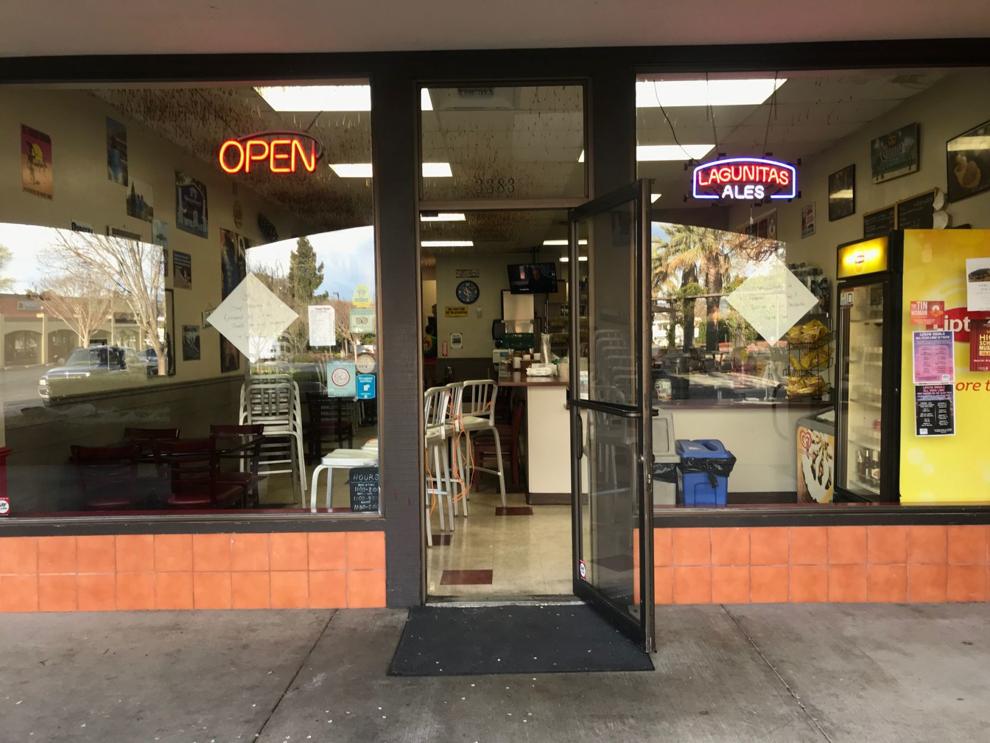 The parking lot at Redwood Plaza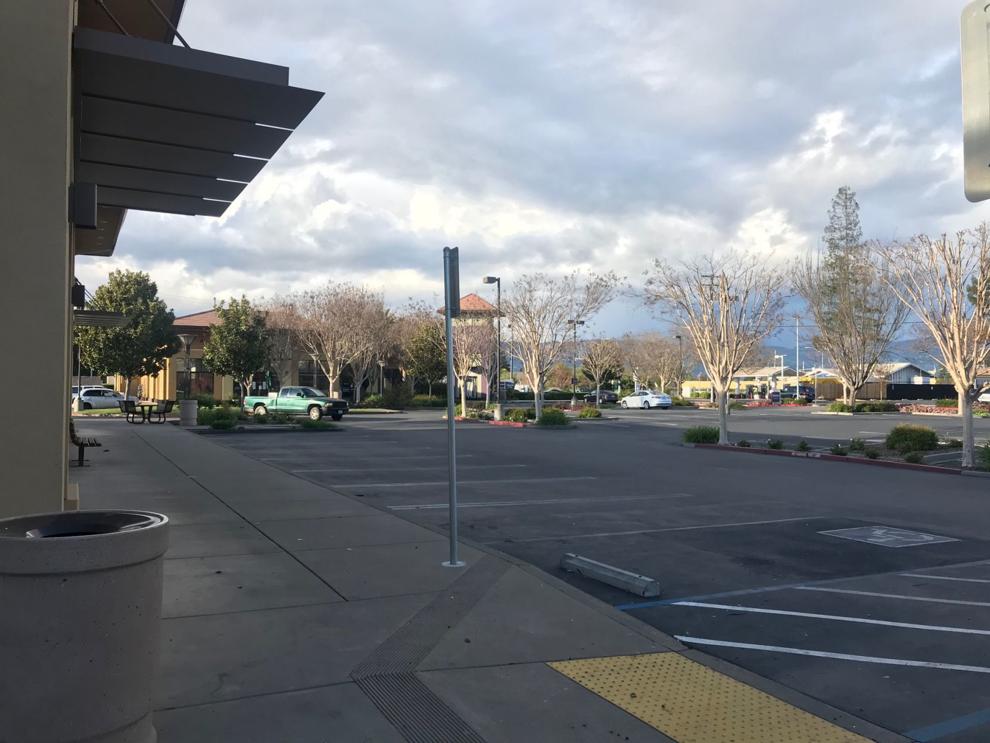 Demand increases for Napa food relief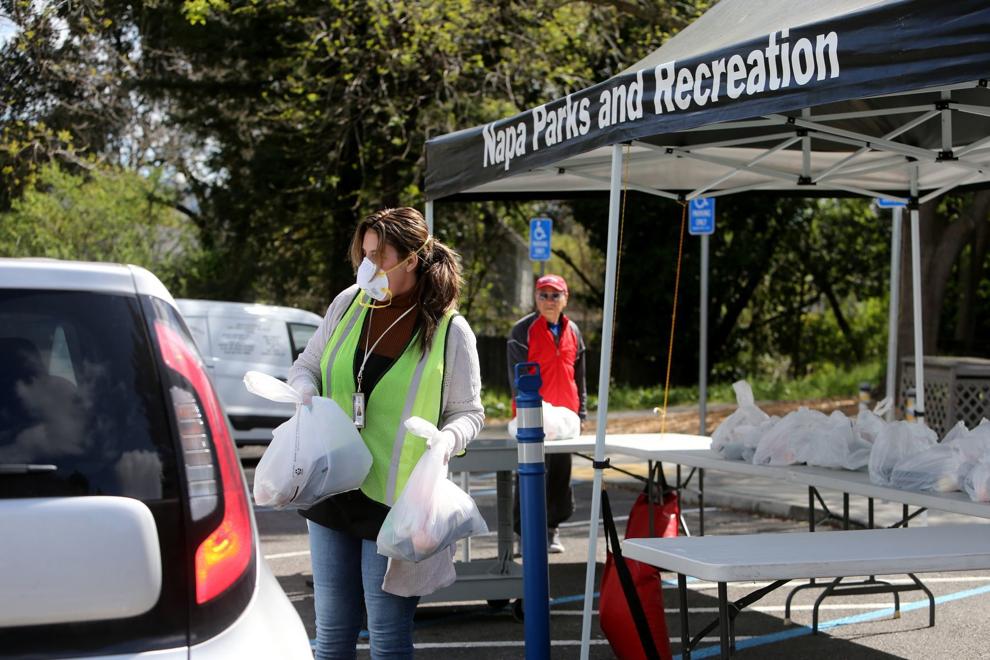 St. Helena Safeway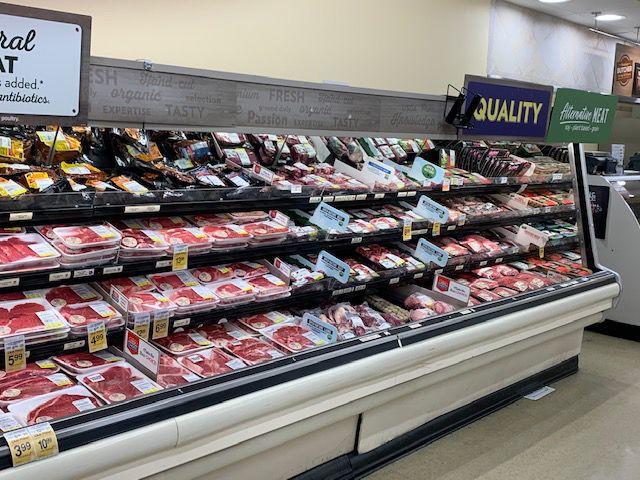 St. Helena Safeway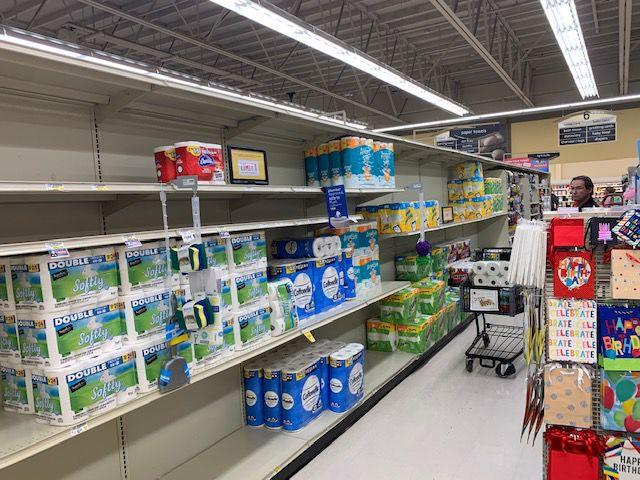 Napa Target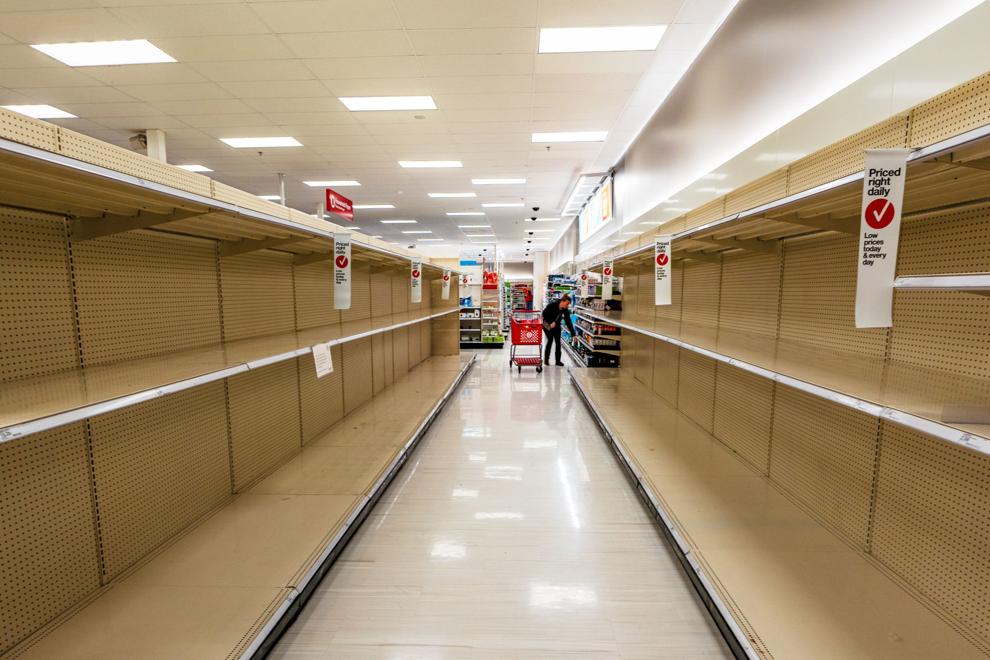 Ciccio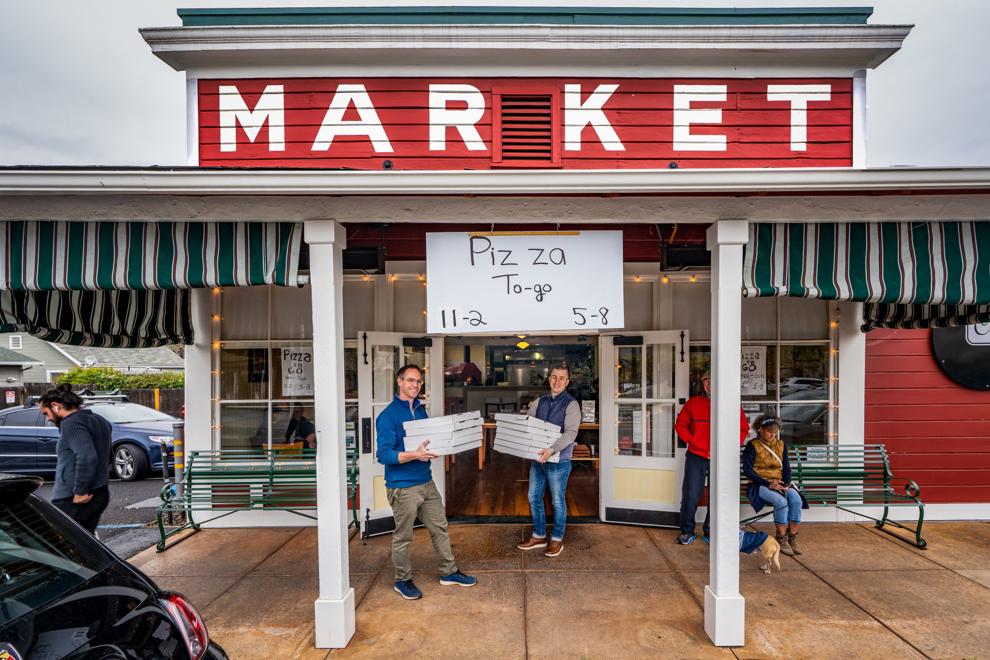 Safeway in St. Helena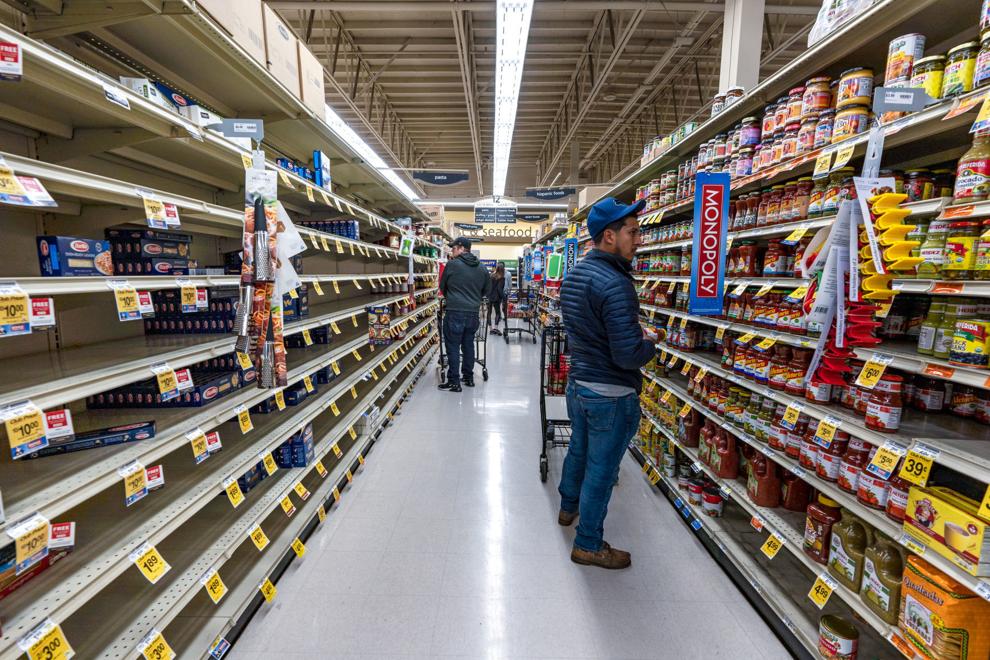 Milk at Raley's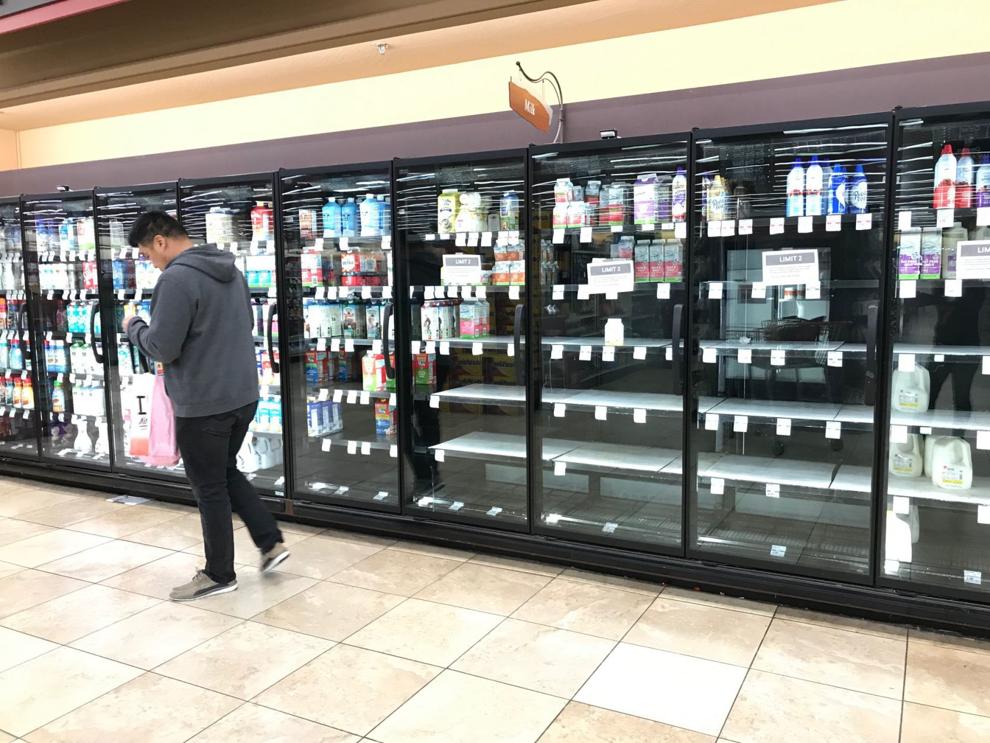 Umpqua bank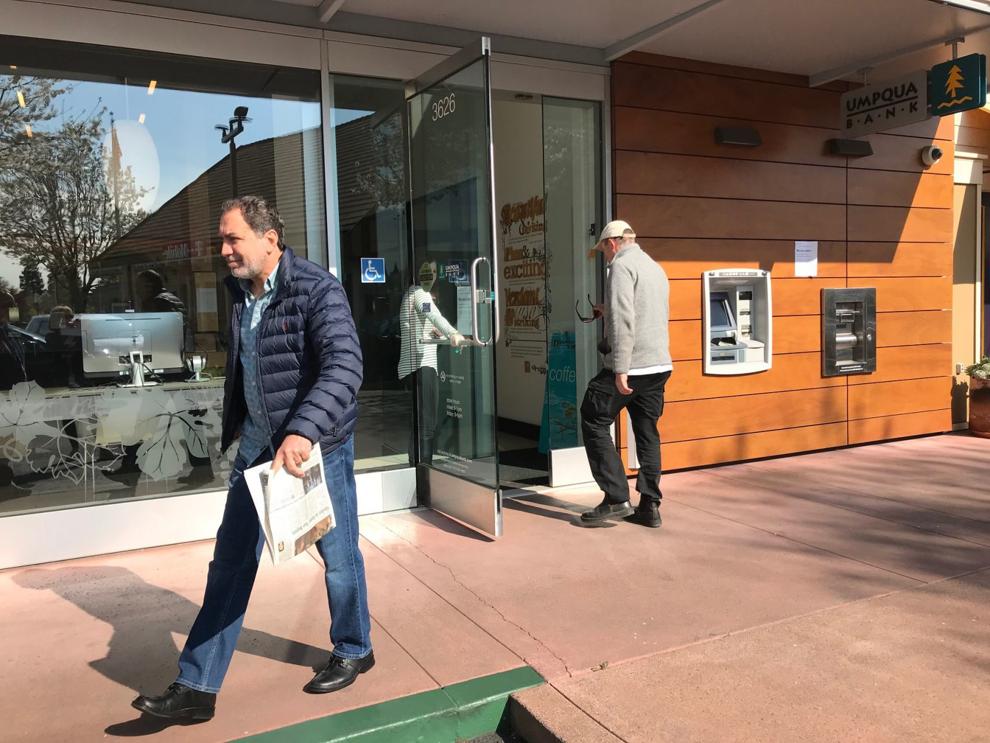 Target toilet paper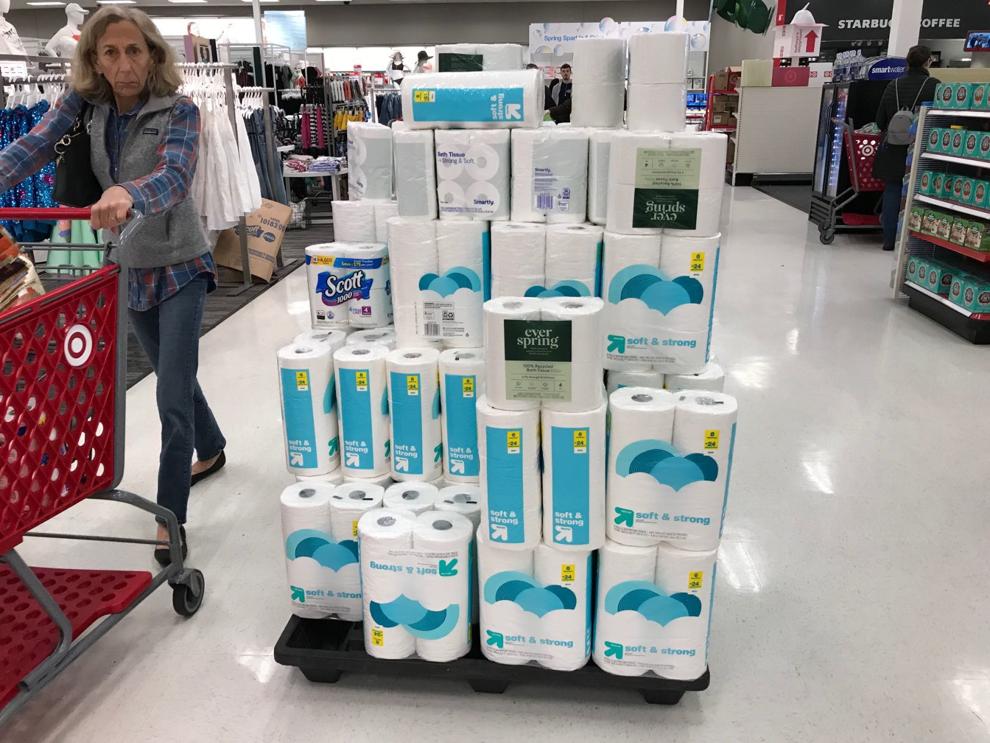 Bel Aire shoppers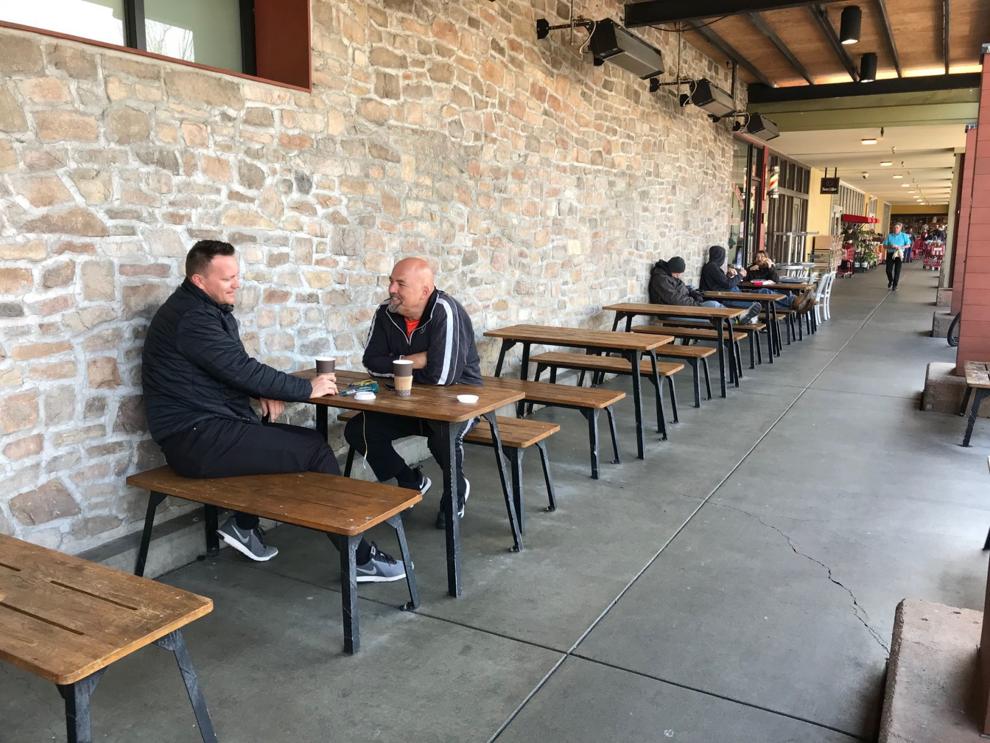 South Napa Target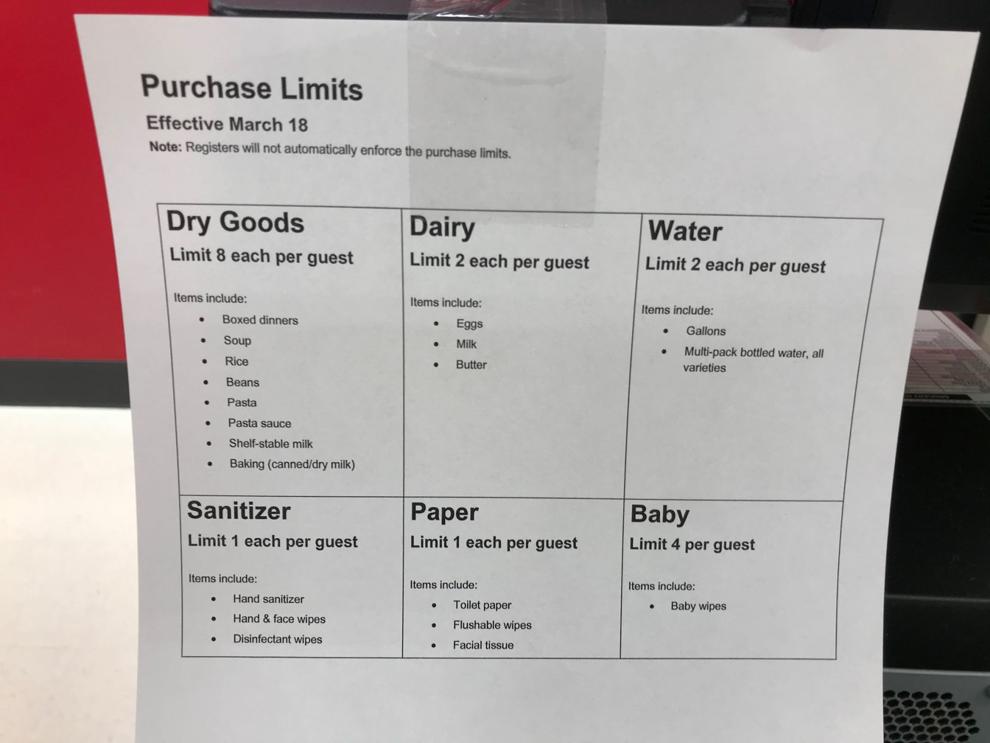 World Market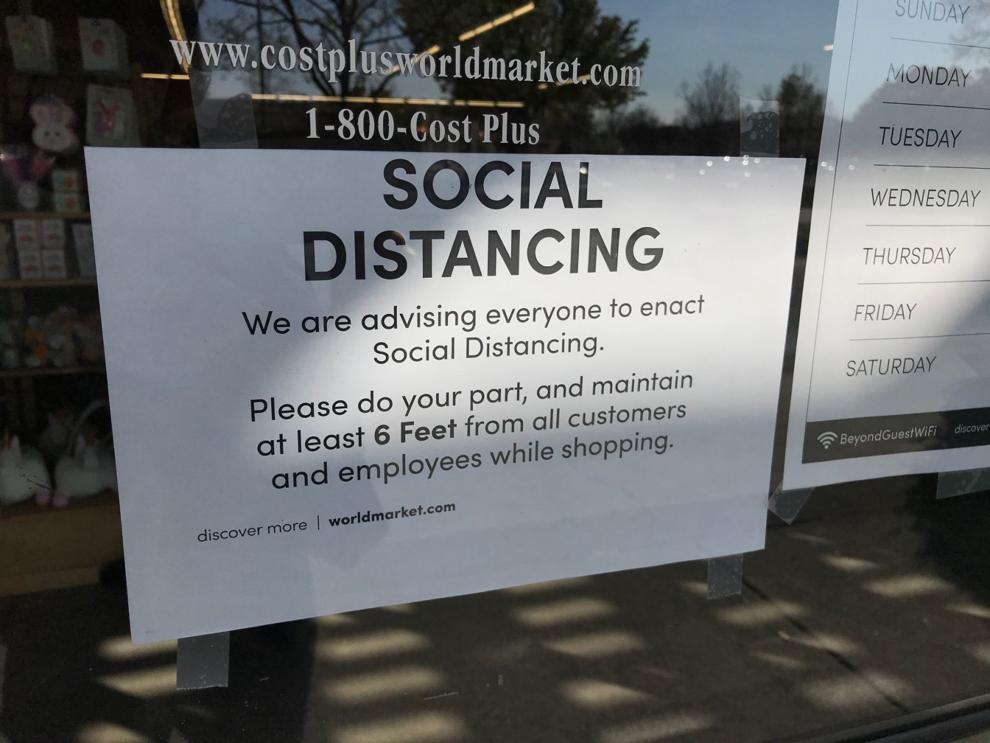 Napa Target shoppers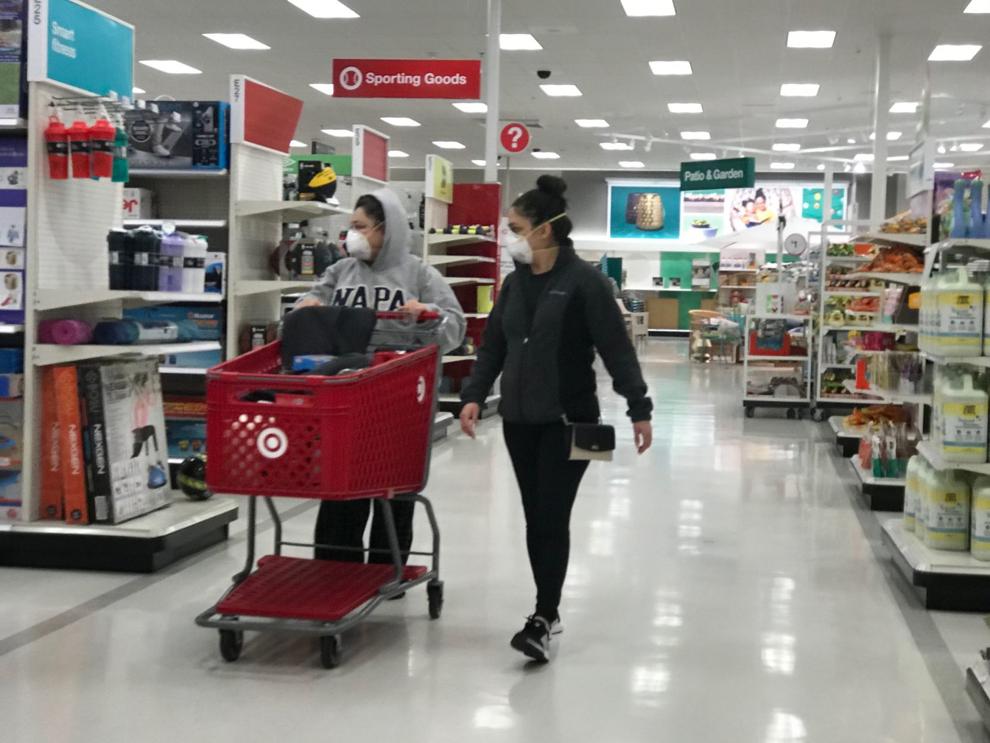 Trader Joe's line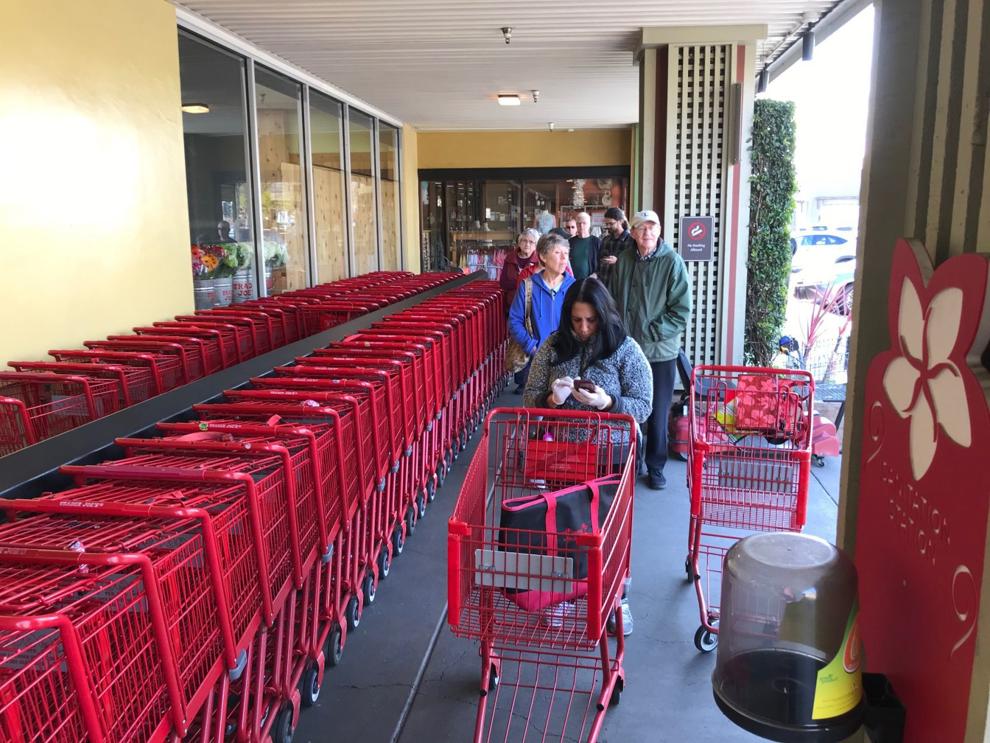 Bel Aire Plaza parking lot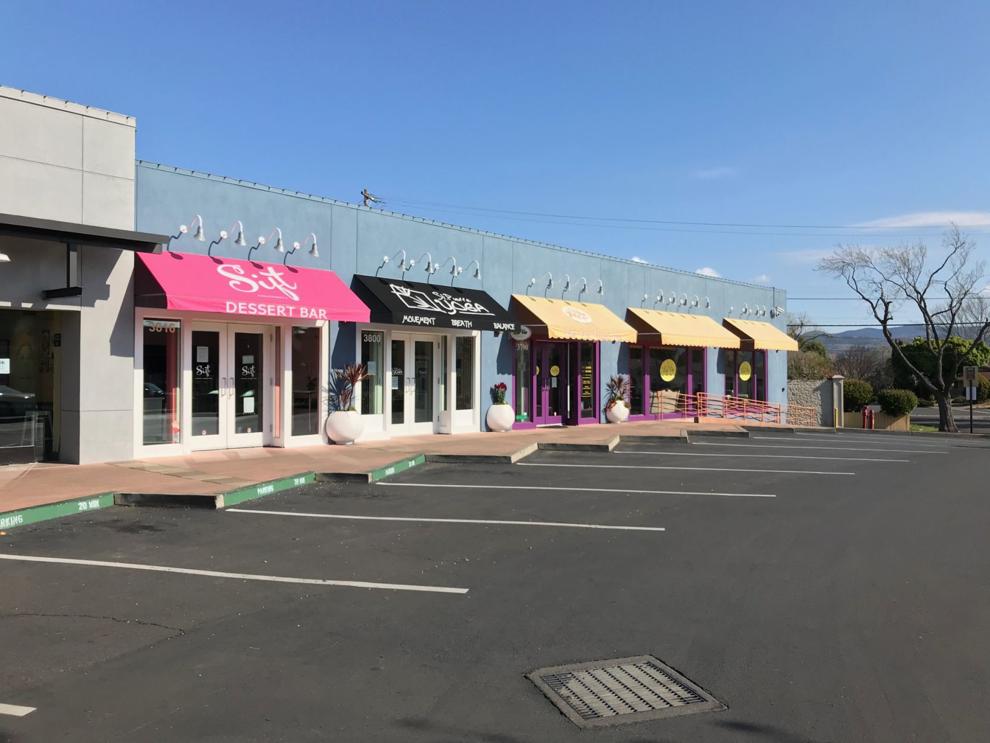 CalMart in Calistoga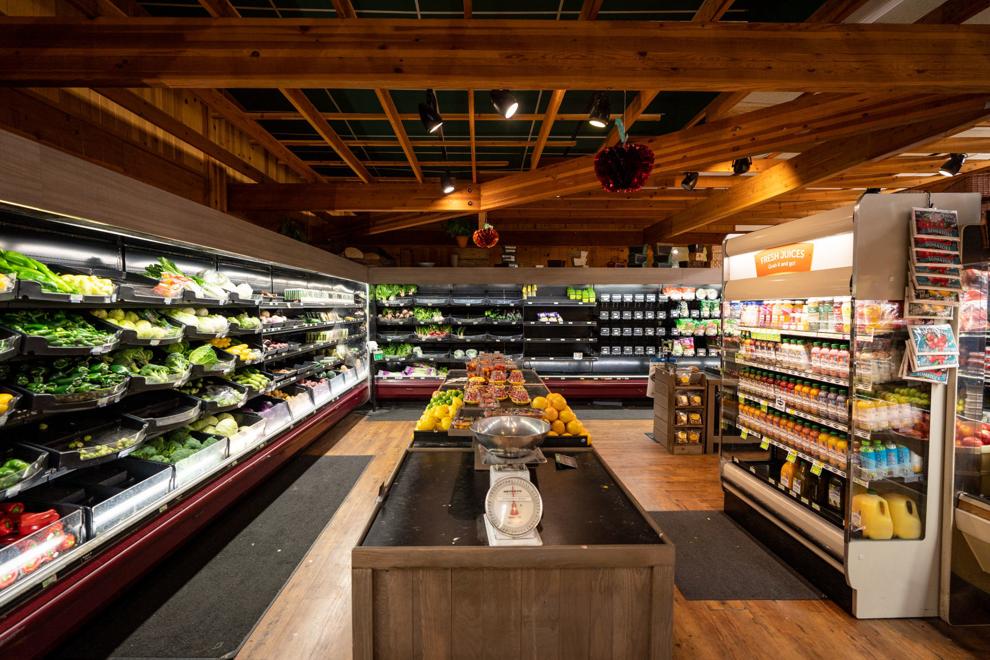 CalMart in Calistoga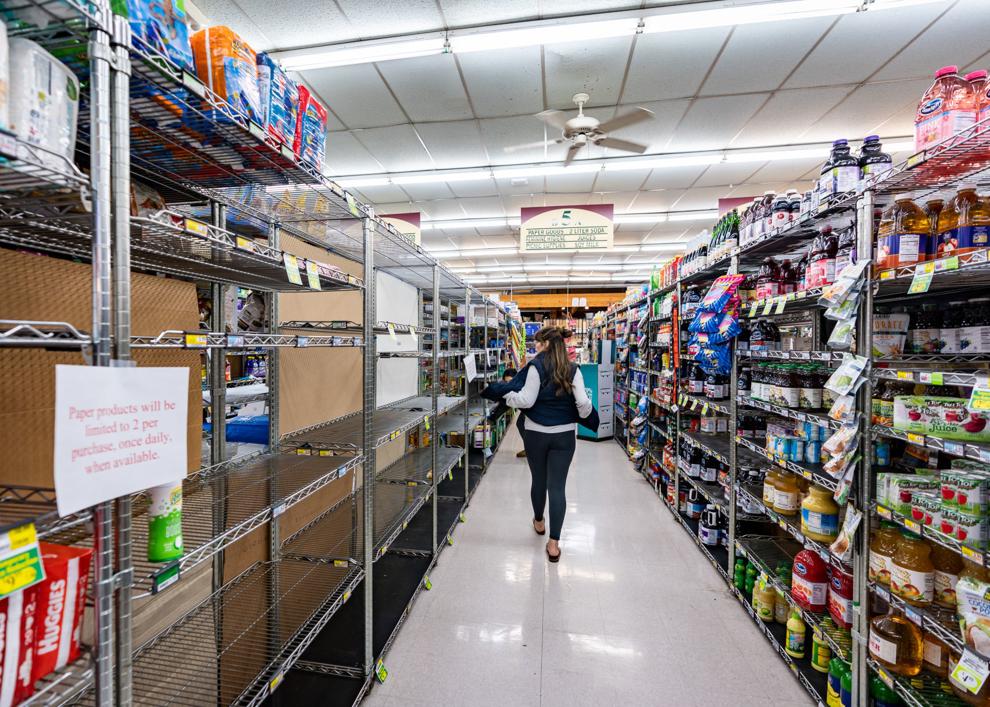 Whole Foods Napa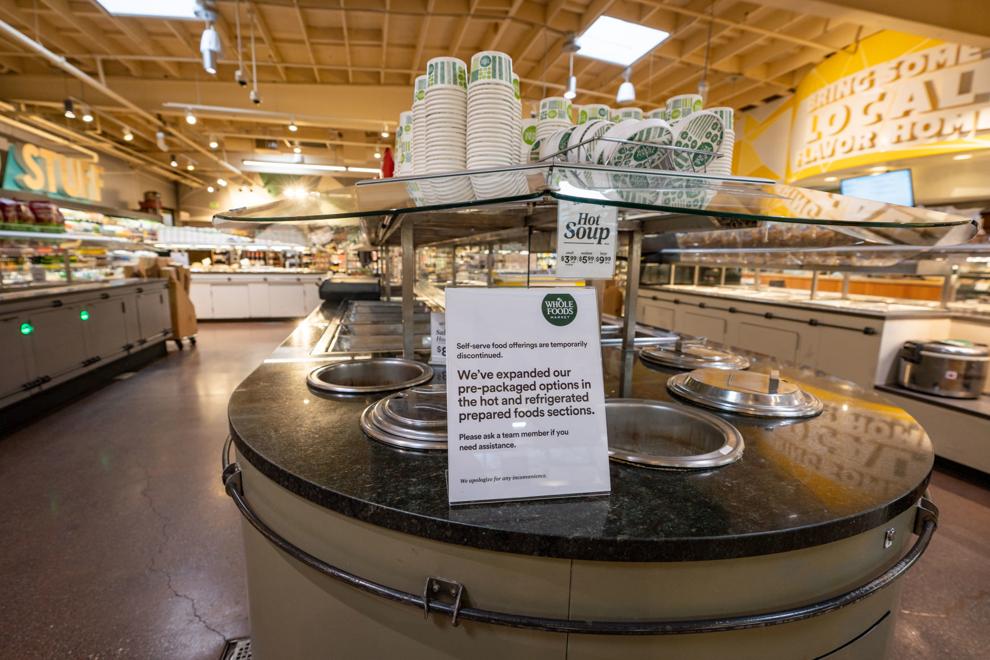 Outside Oxbow Public Market
Inside the Oxbow Public Market on Wed. March 18.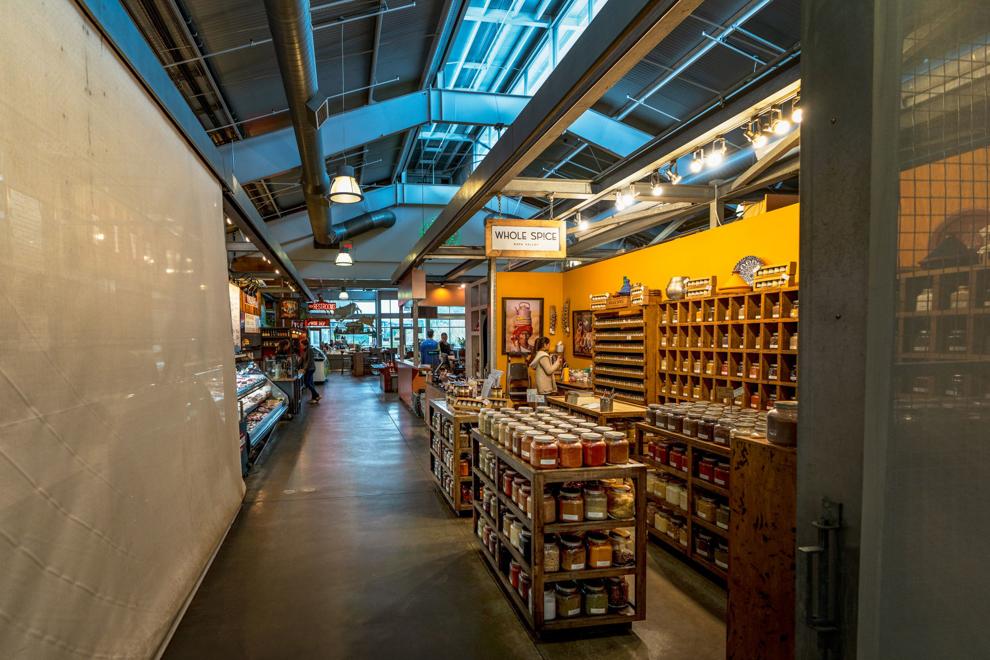 Inside the Oxbow Public Market on Wed. March 18.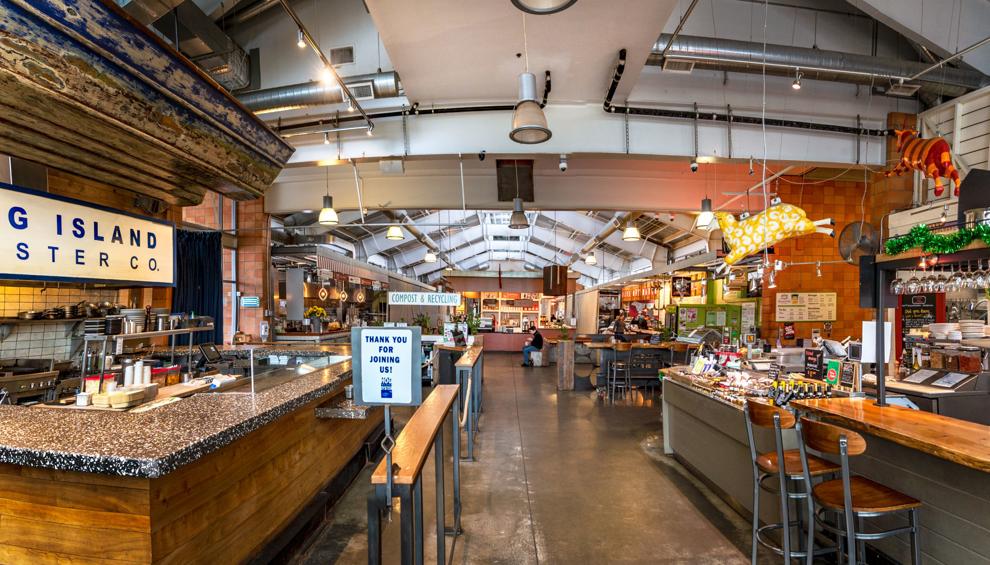 Lululemon
Oxbow Public Market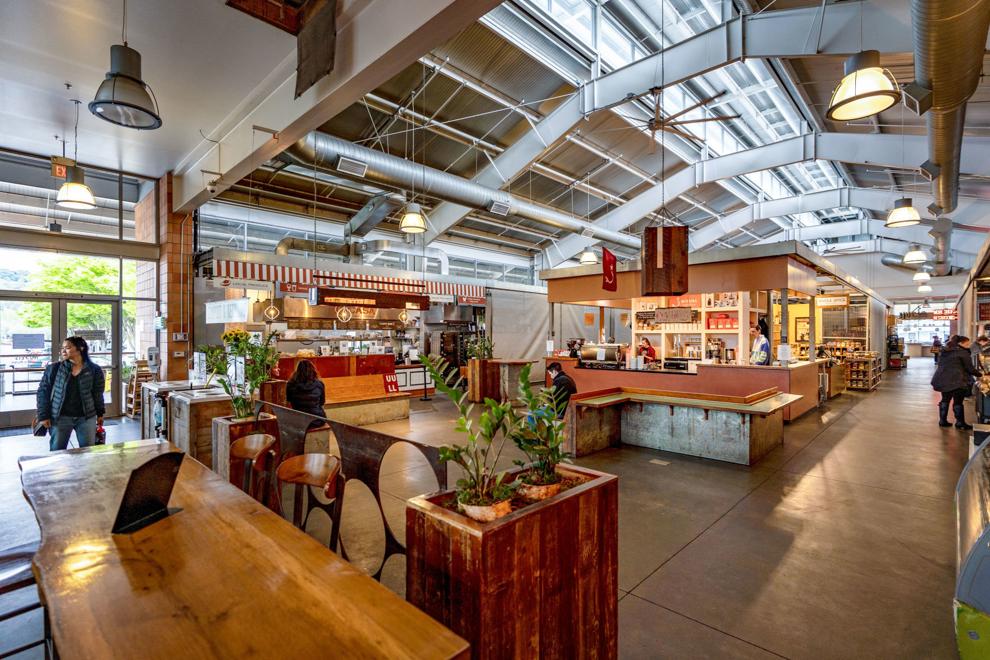 Peet's without customers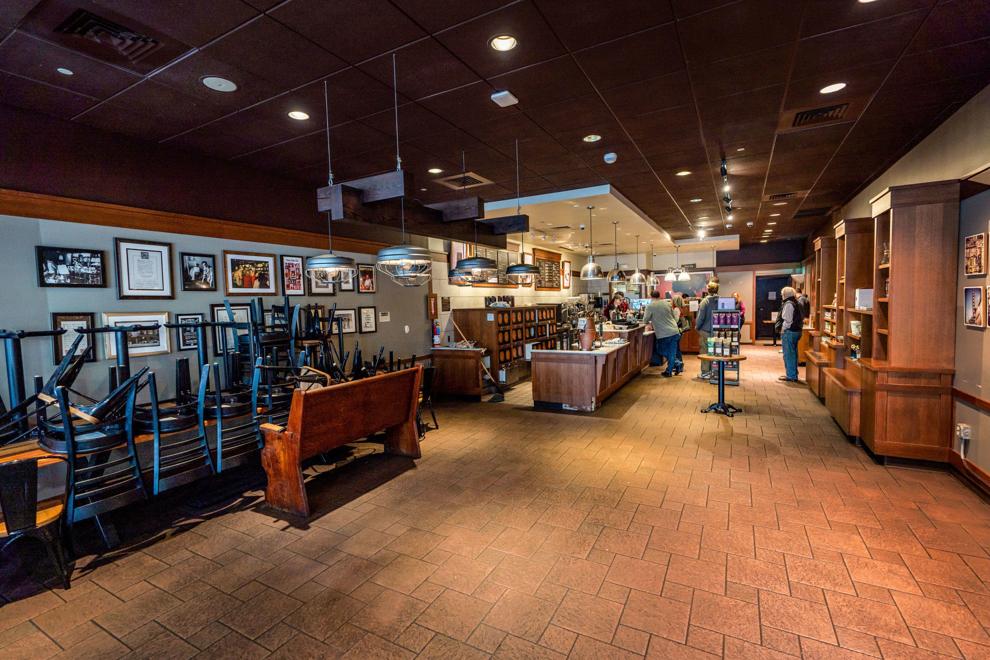 Archer Hotel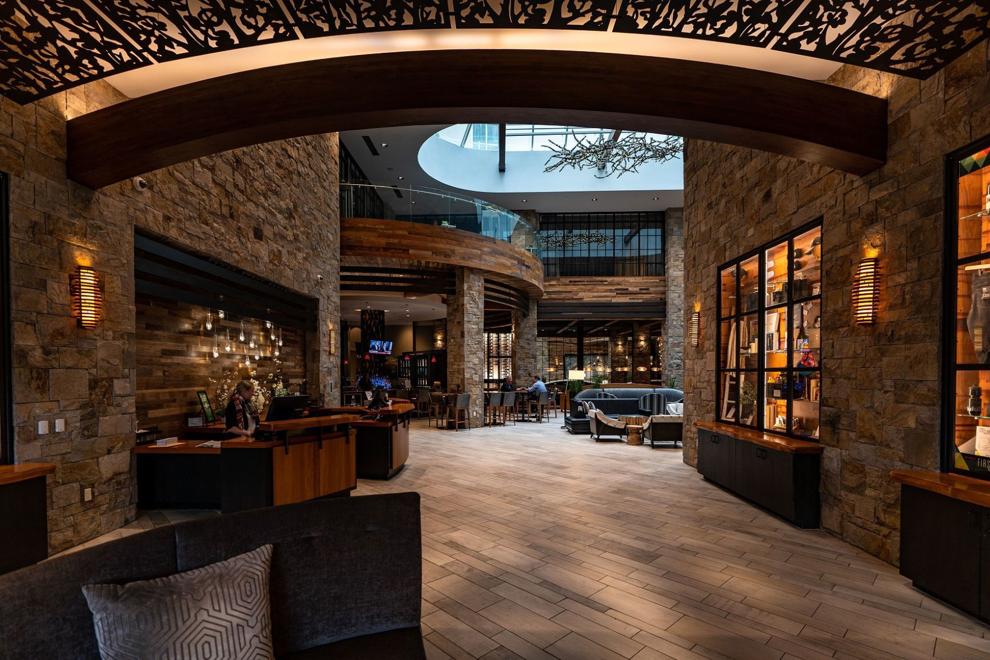 Napa Premium Outlets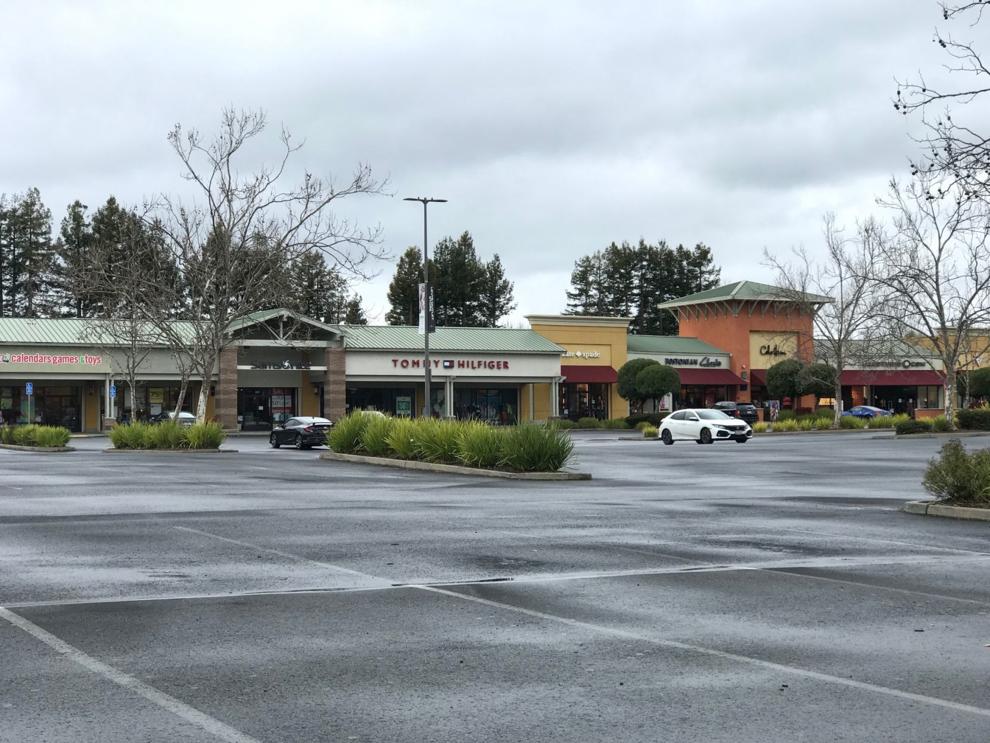 Calistoga school lunch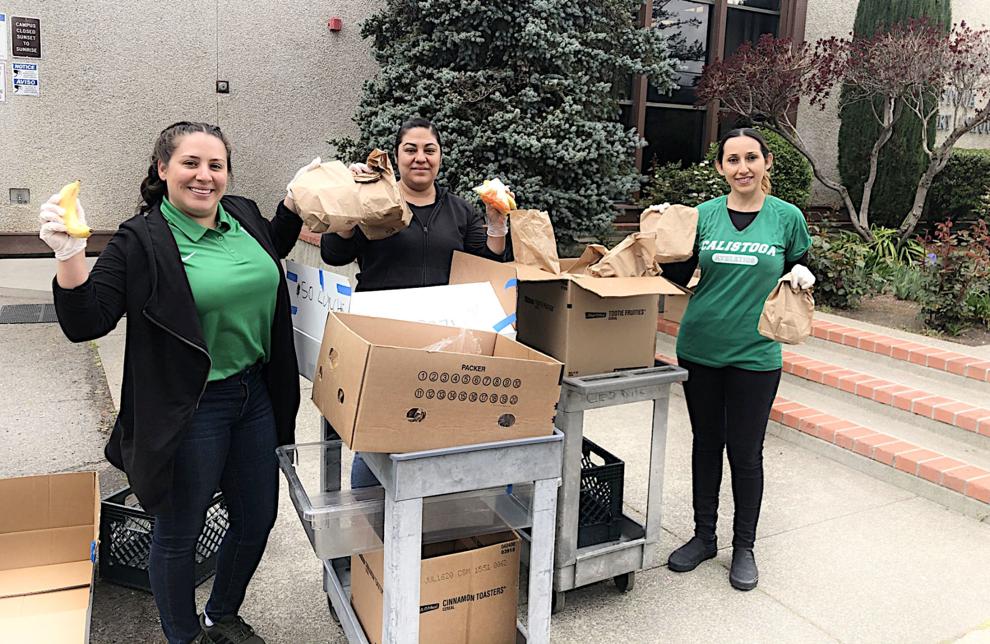 School offers free meals for kids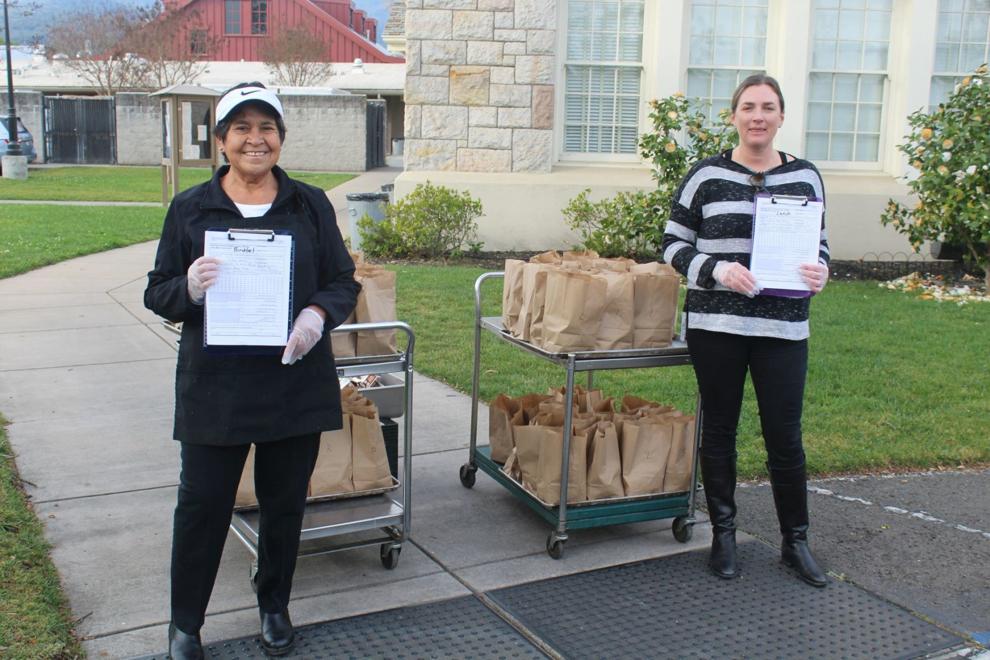 La Morenita lunch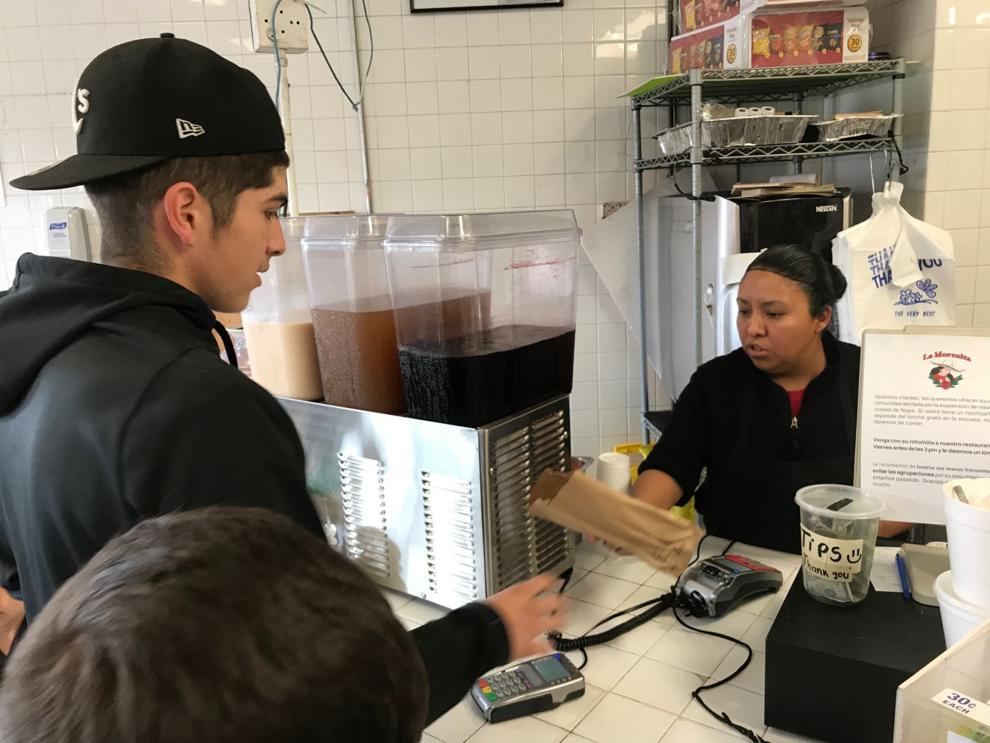 Coronavirus precautions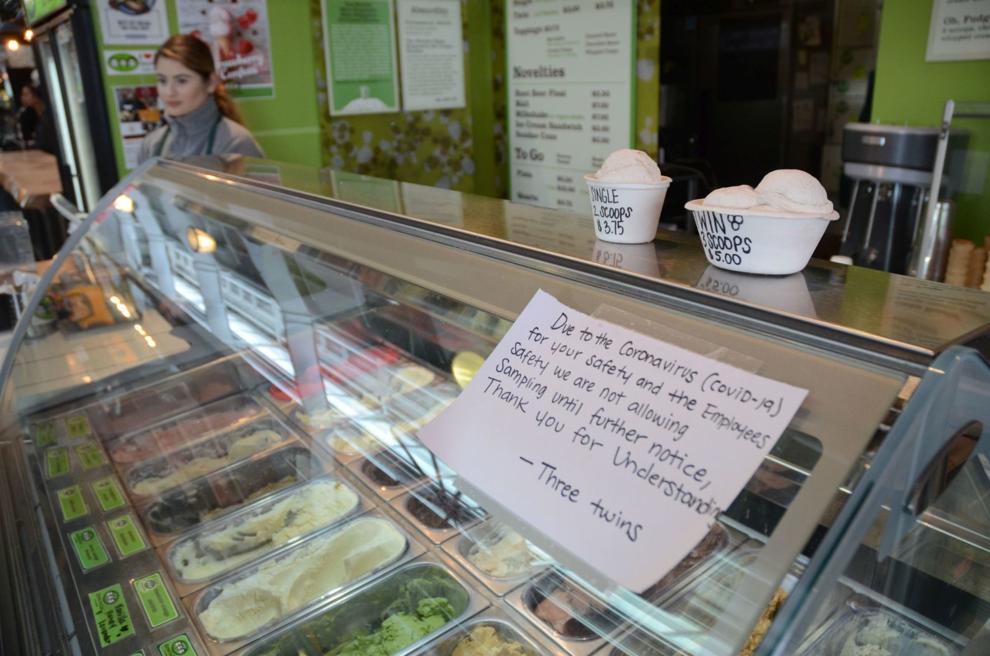 Coronavirus Precautions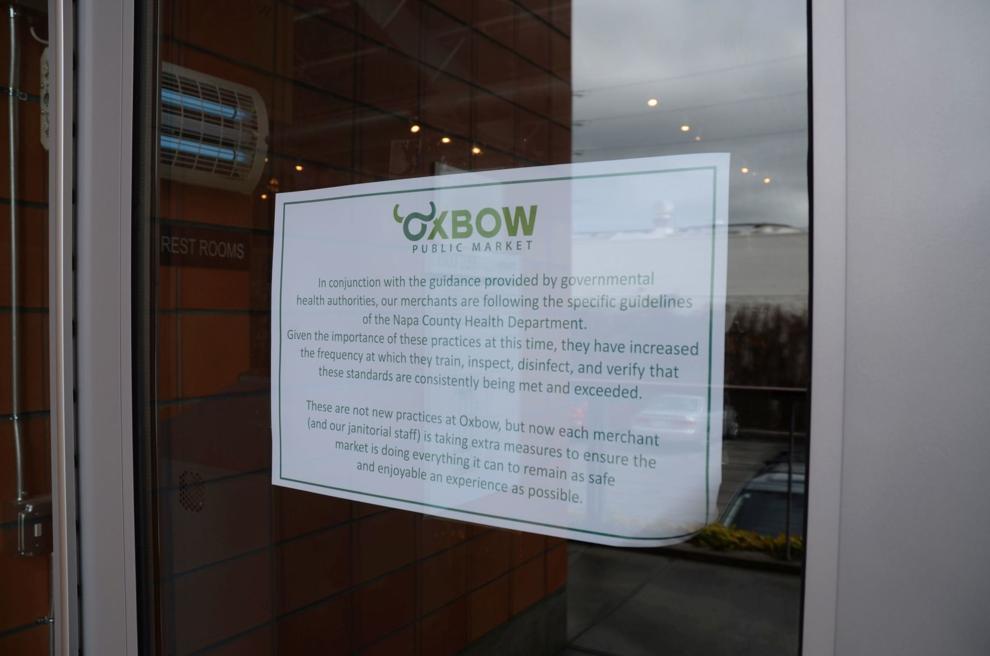 Coronavirus precautions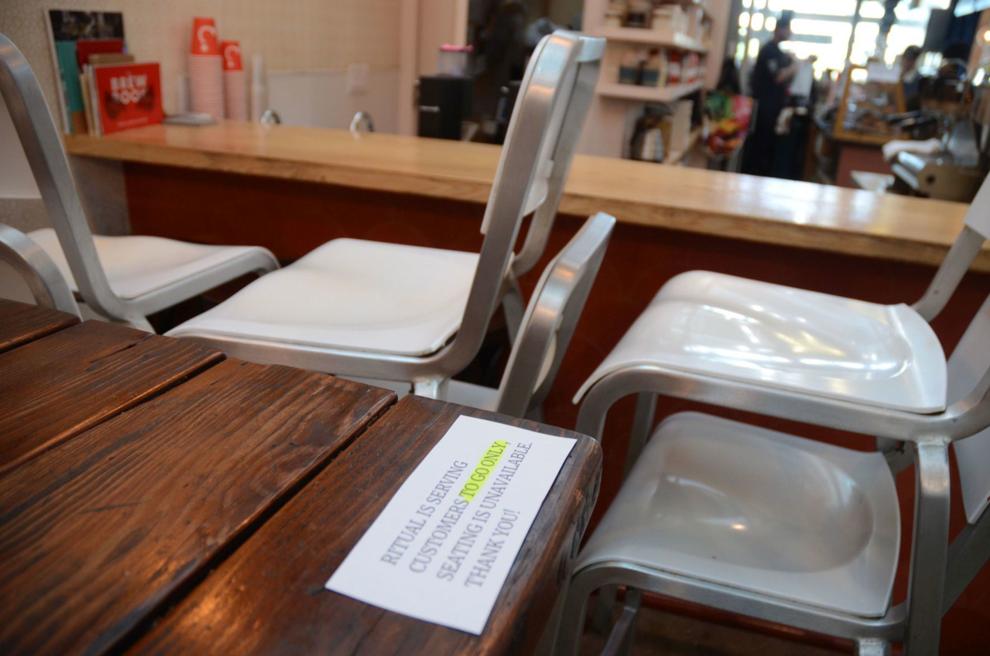 Beringer closed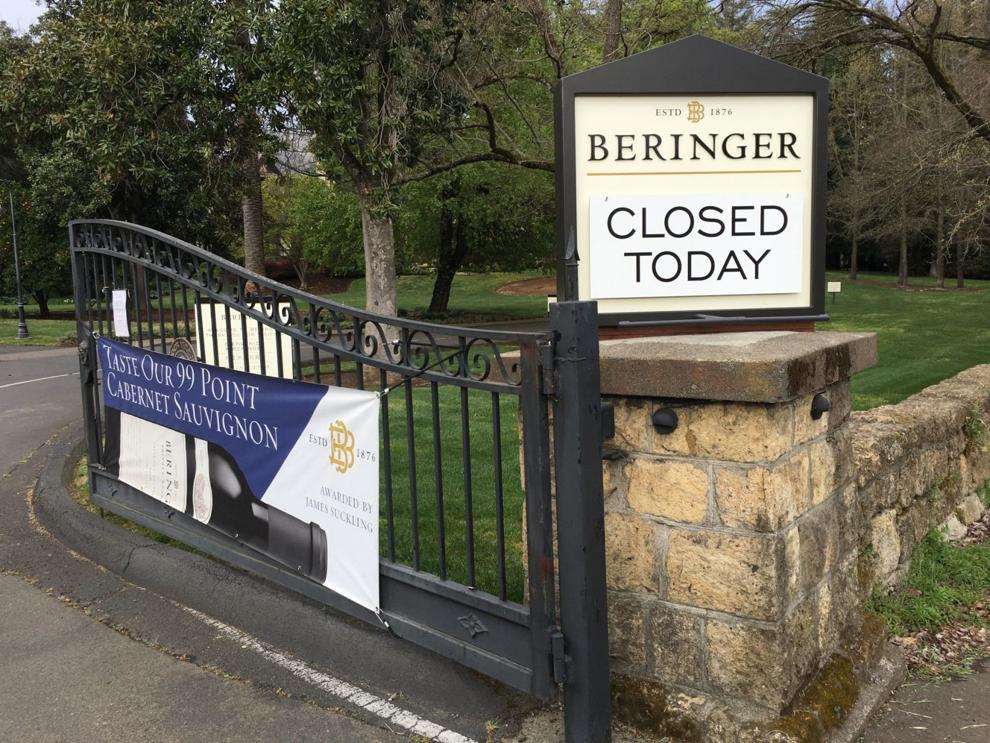 Calistoga Farmers' Market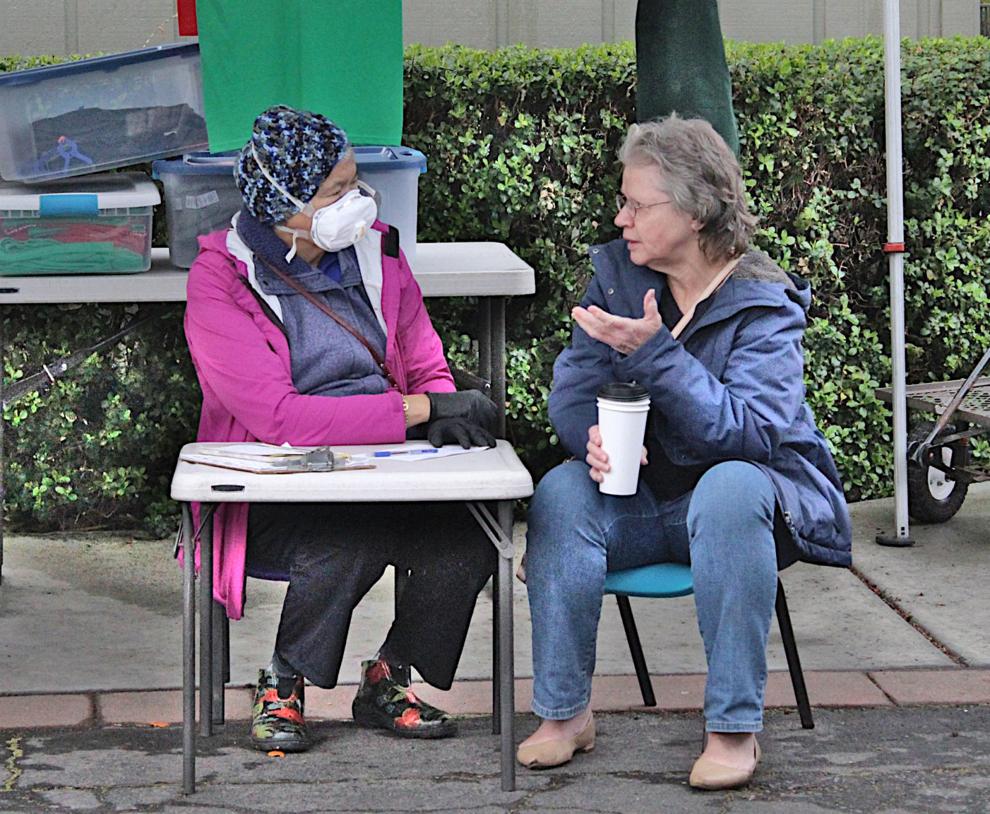 Trader Joe's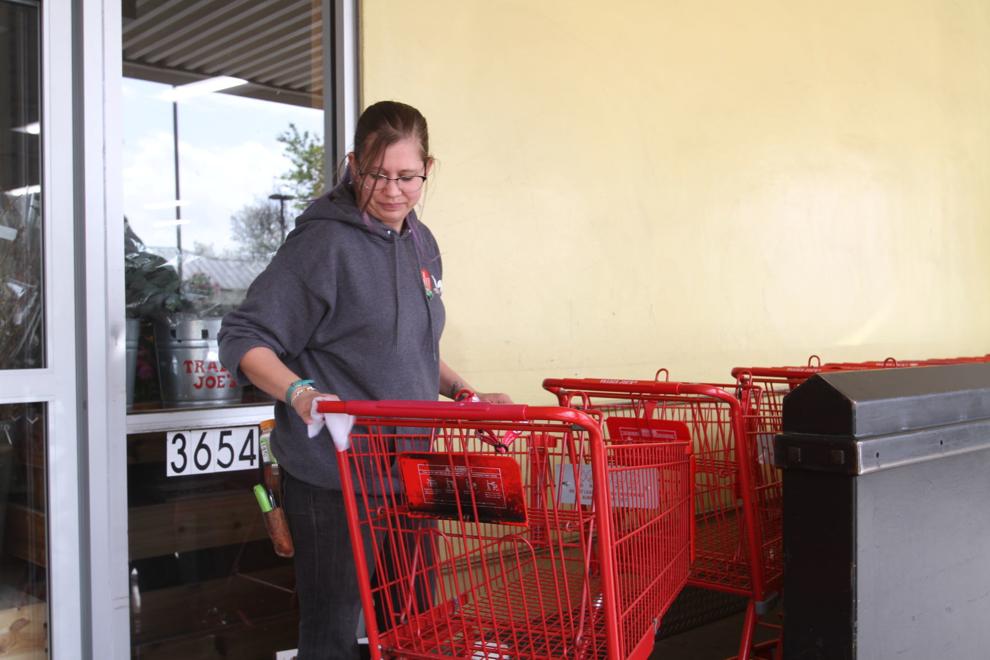 Coronavirus -- Hand sanitizer sold out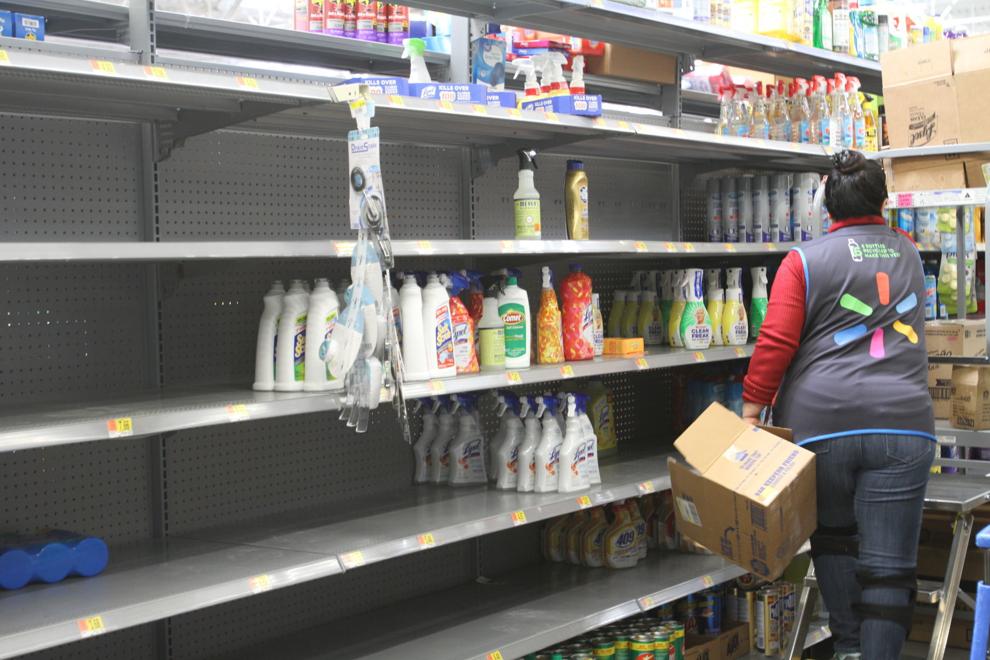 Carol Shour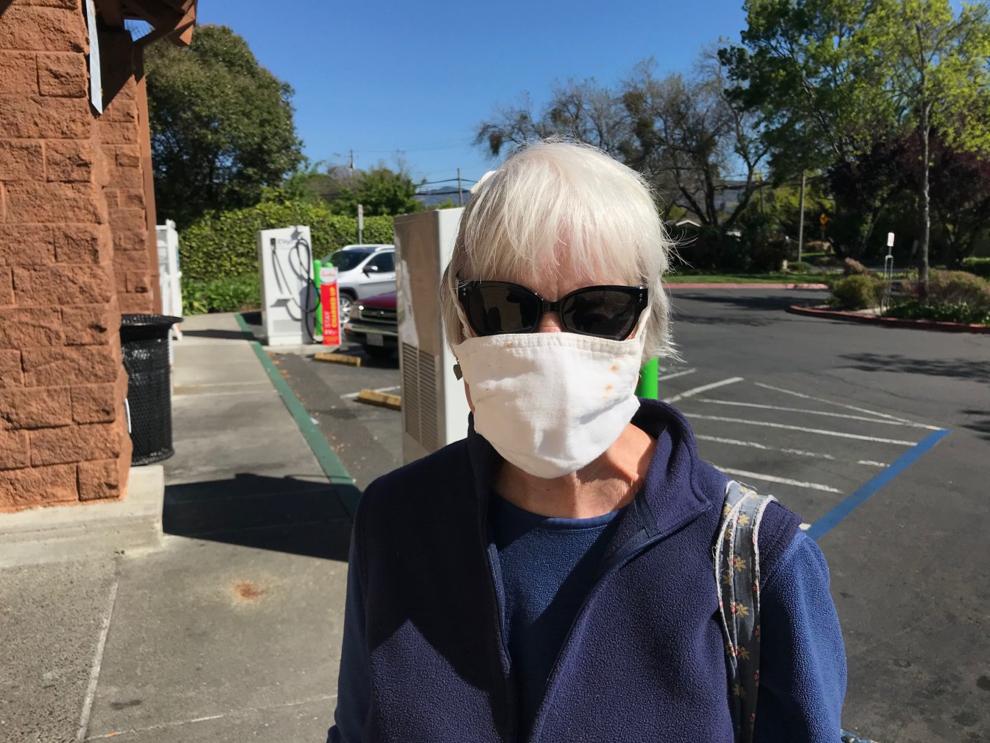 Safeway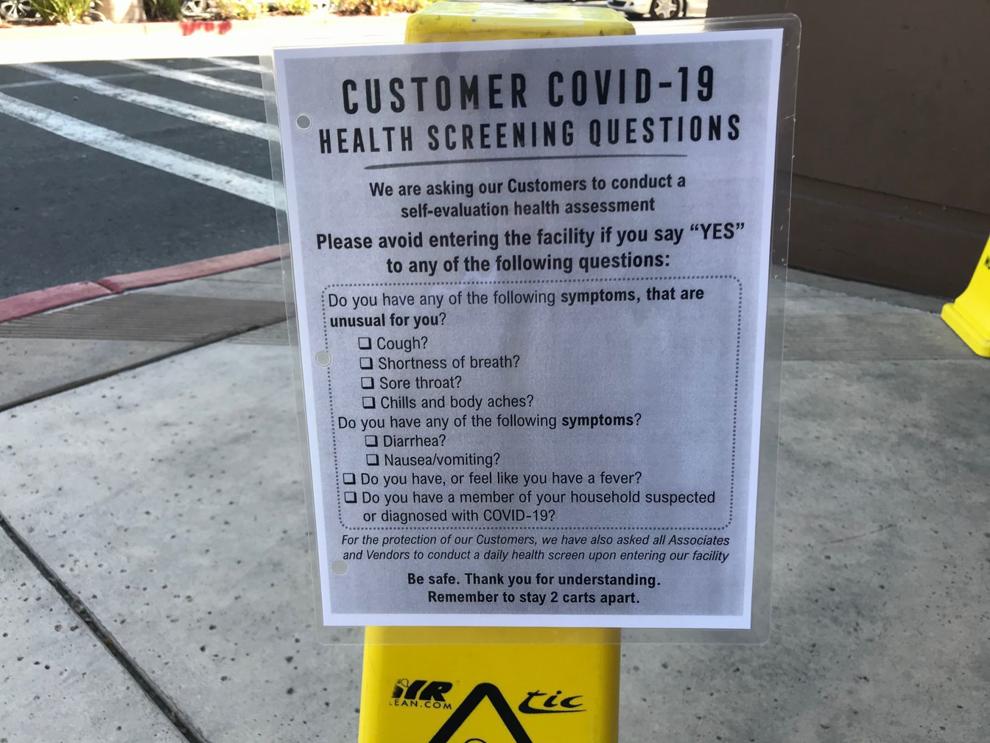 Safeway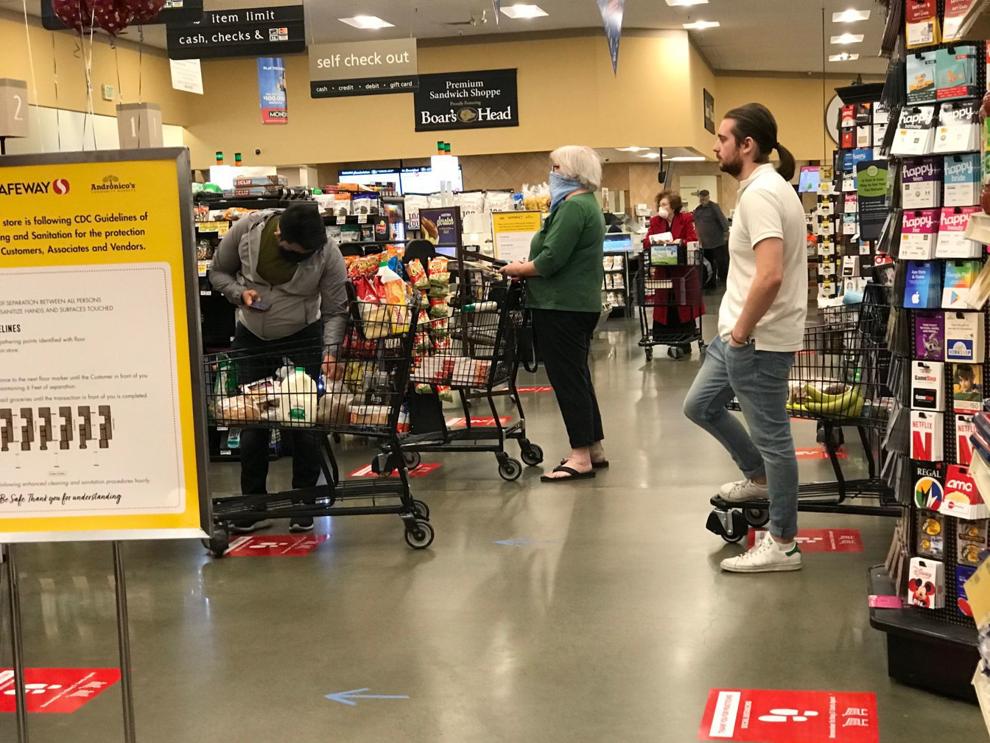 Safeway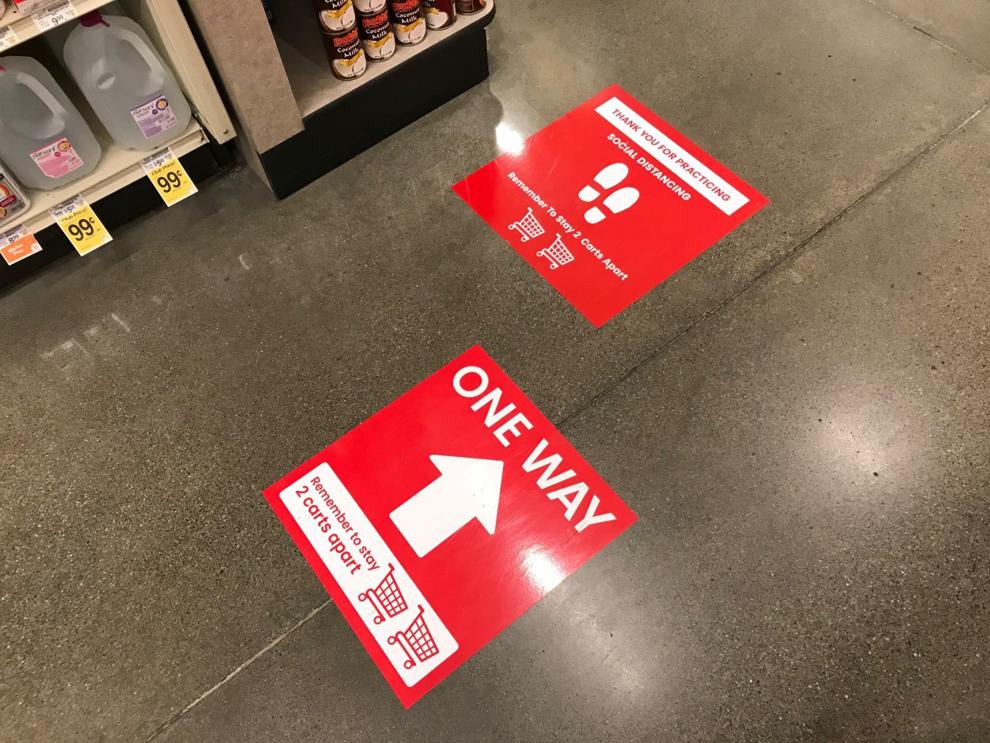 Safeway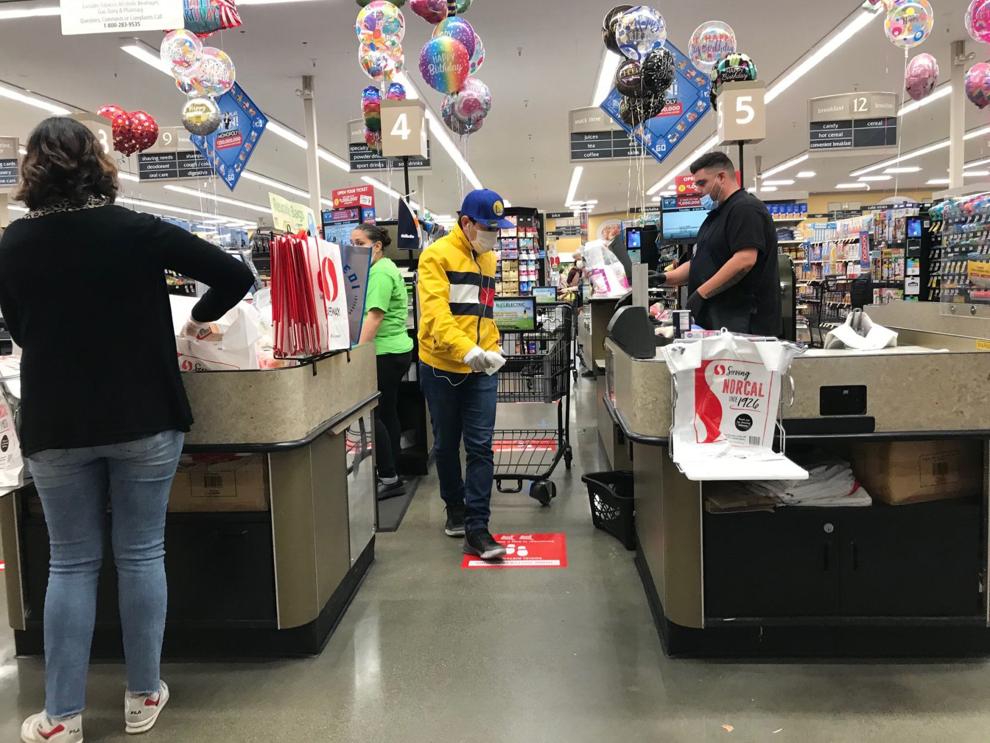 Lucky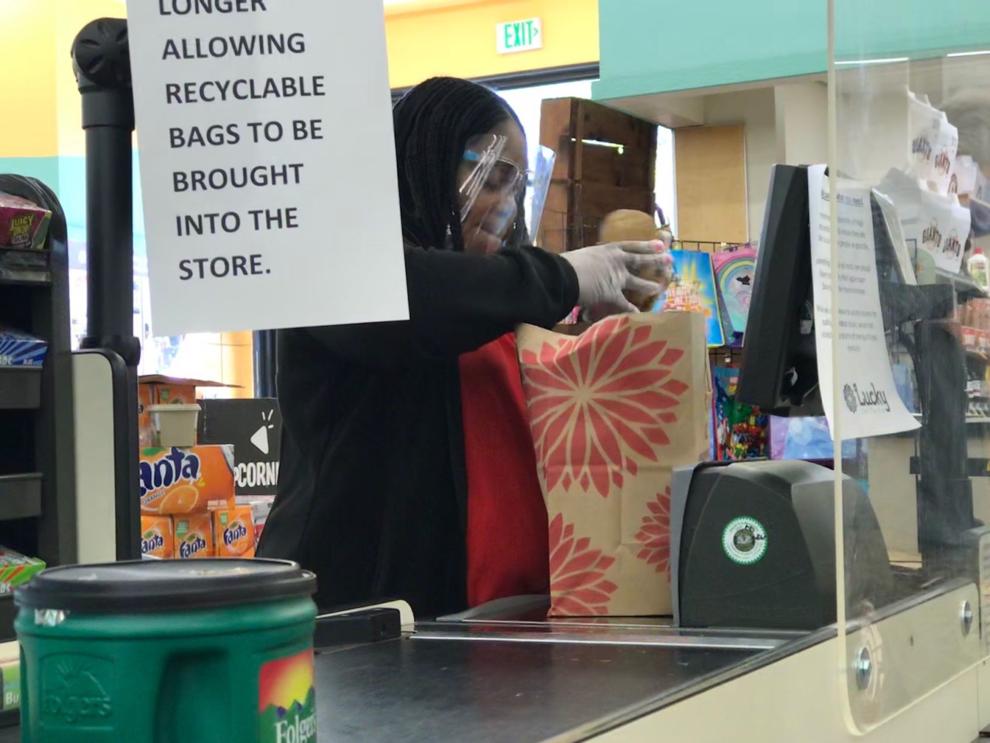 Trader Joe's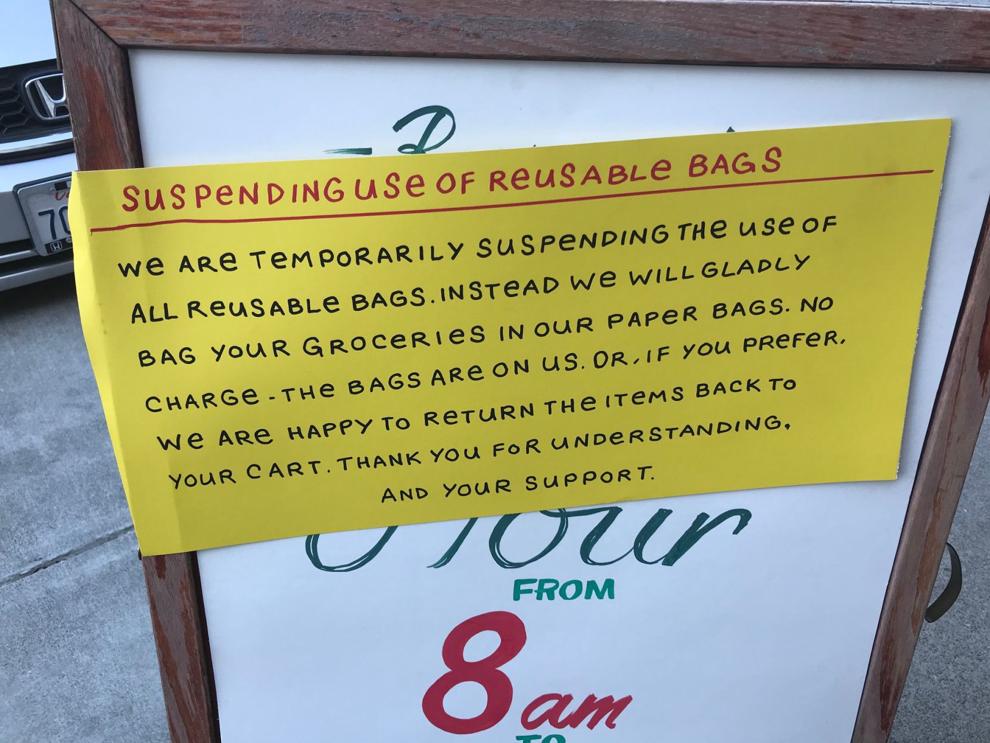 Whole Foods benches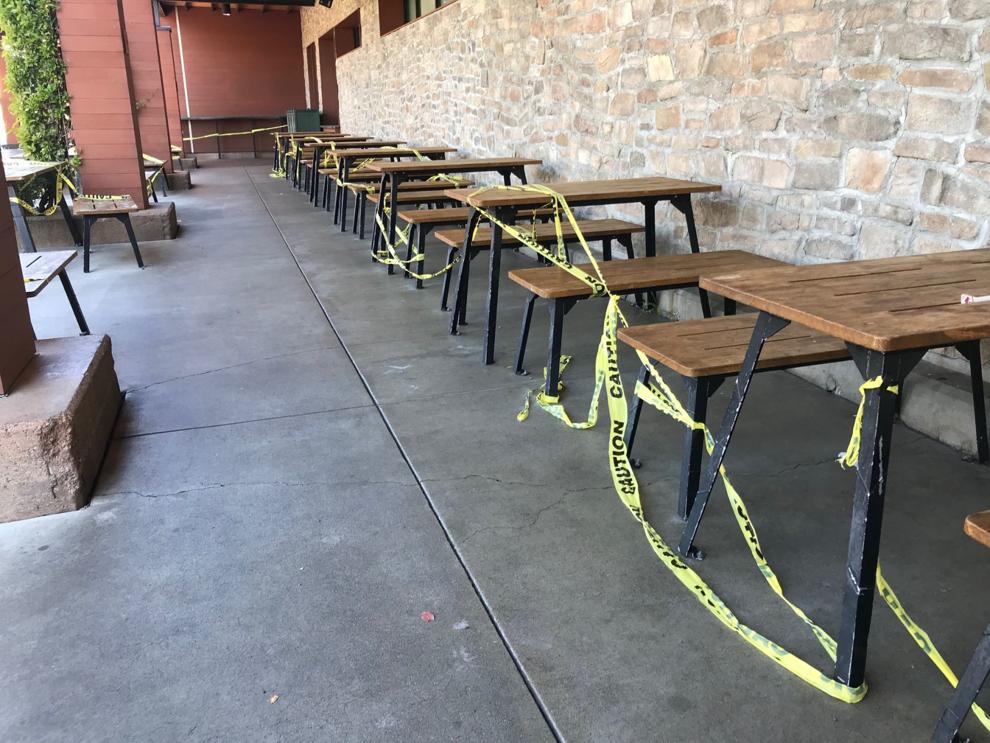 Trader Joe's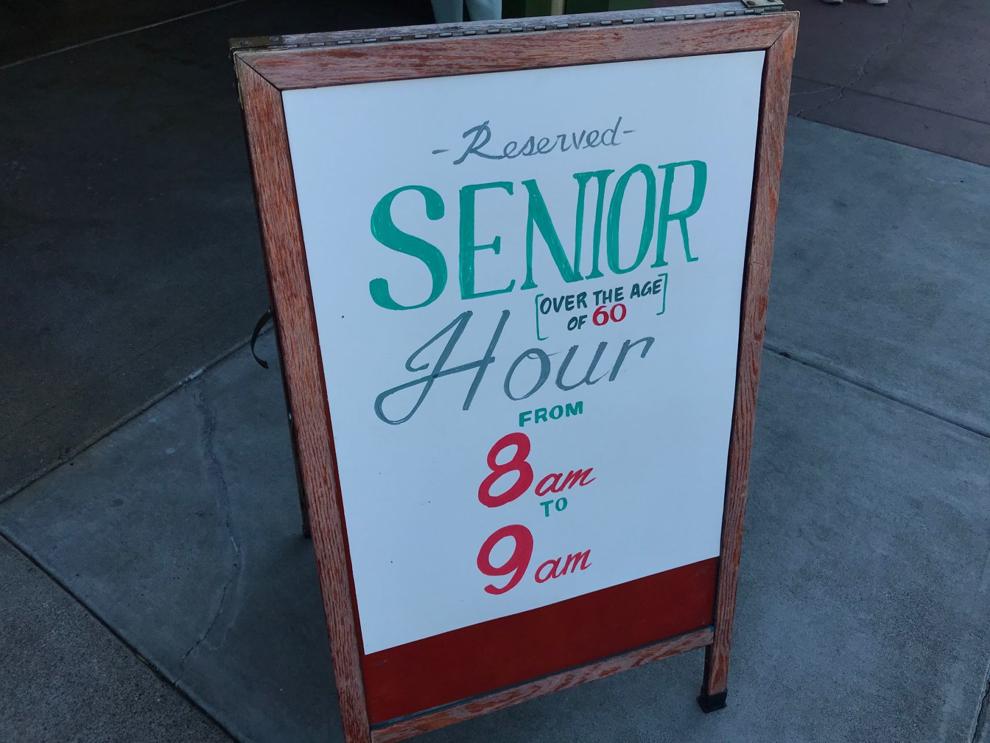 Whole Foods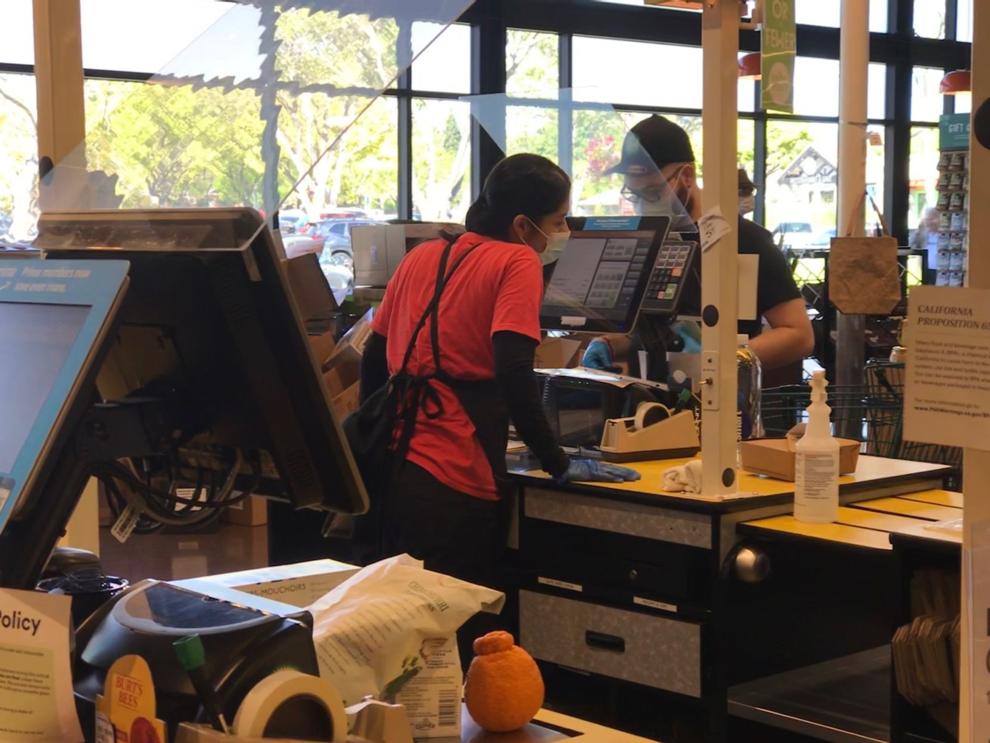 Whole Foods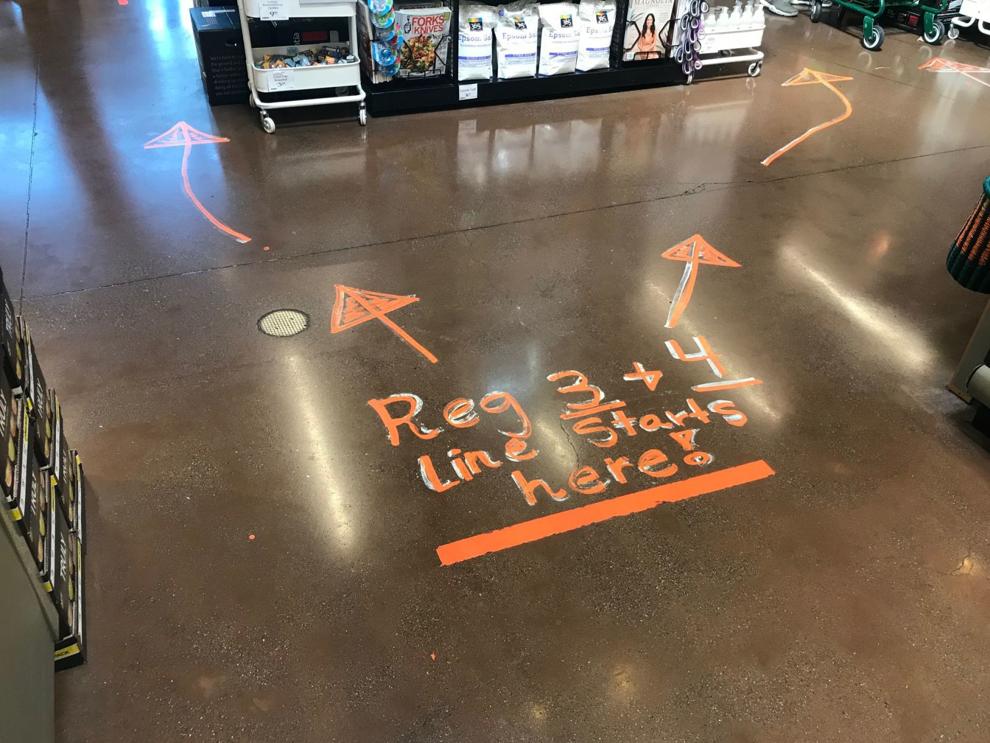 Whole Foods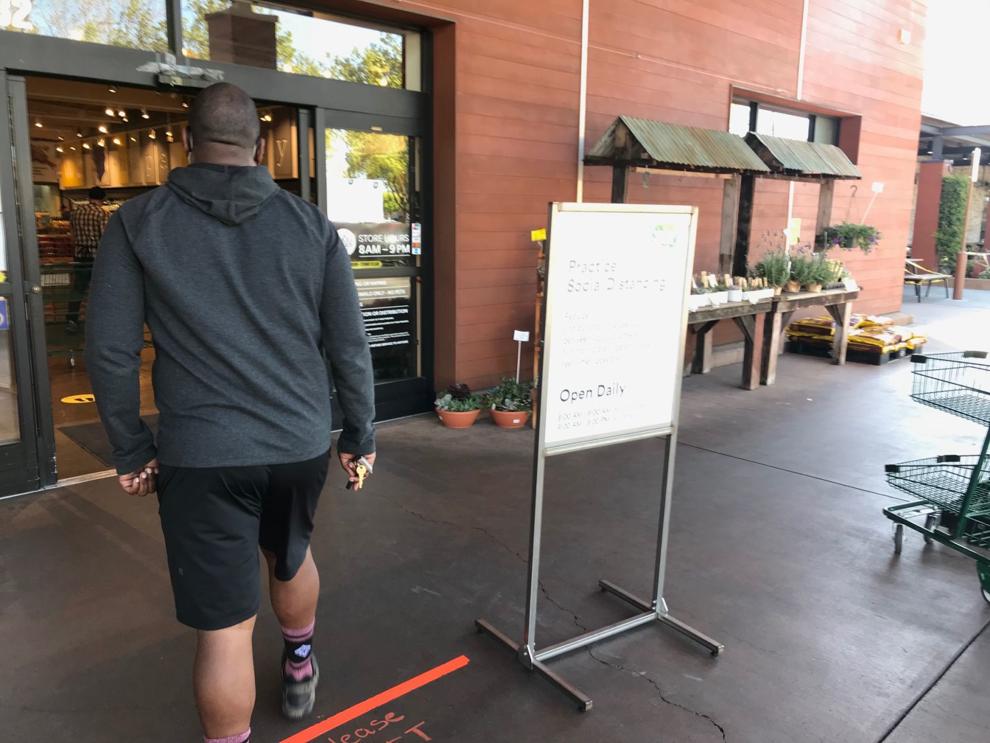 Whole Foods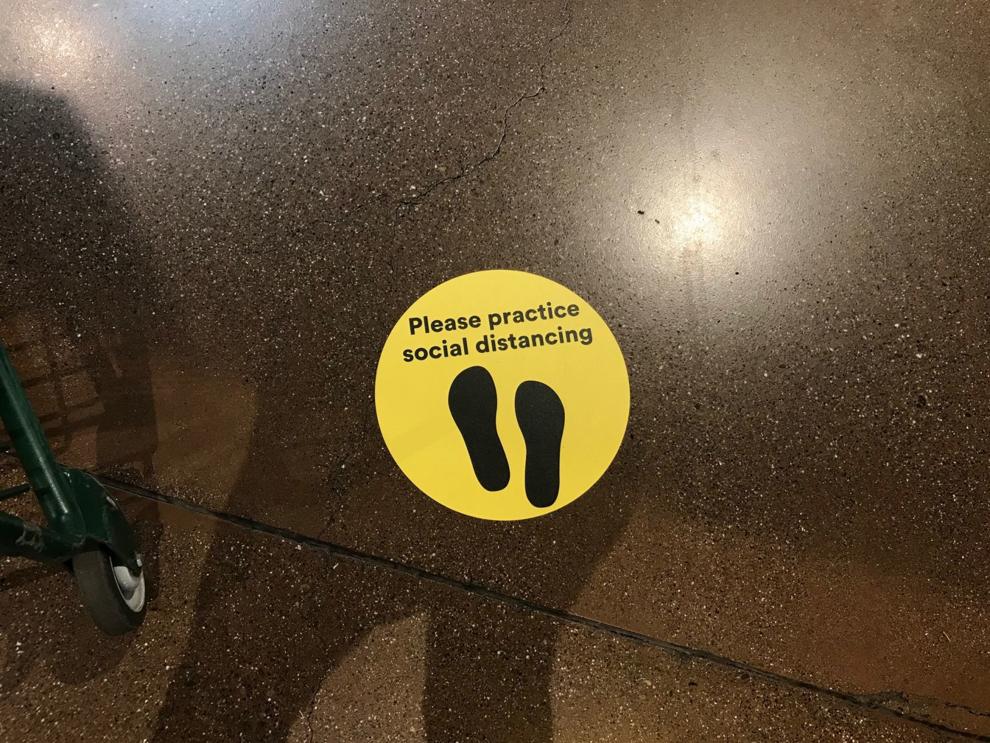 Whole Foods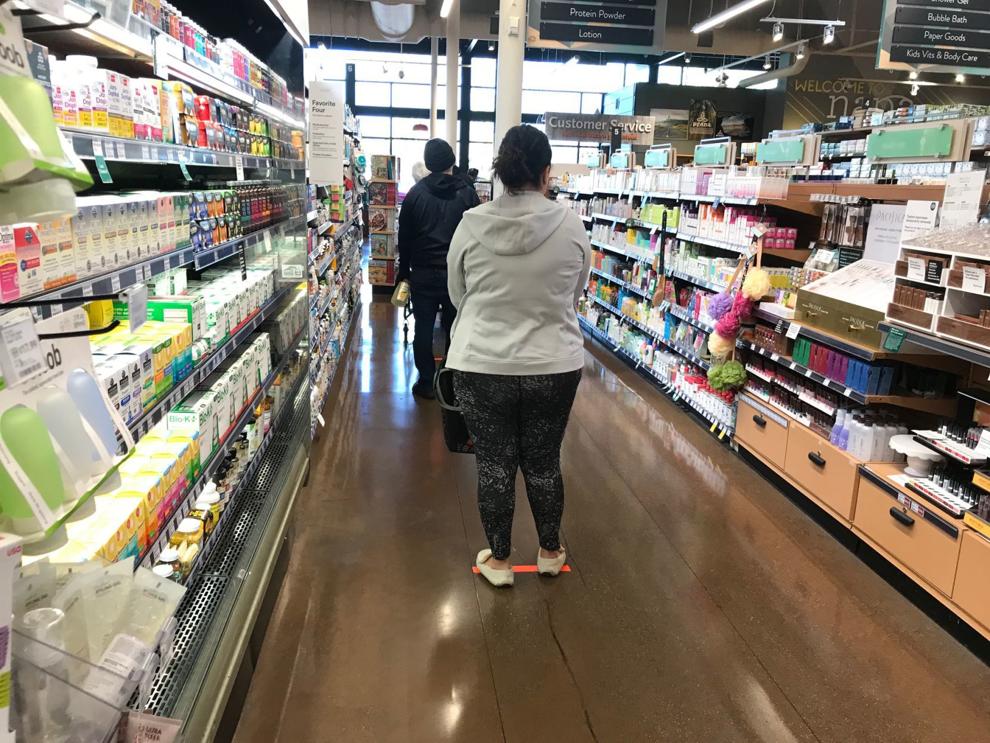 Grocery Outlet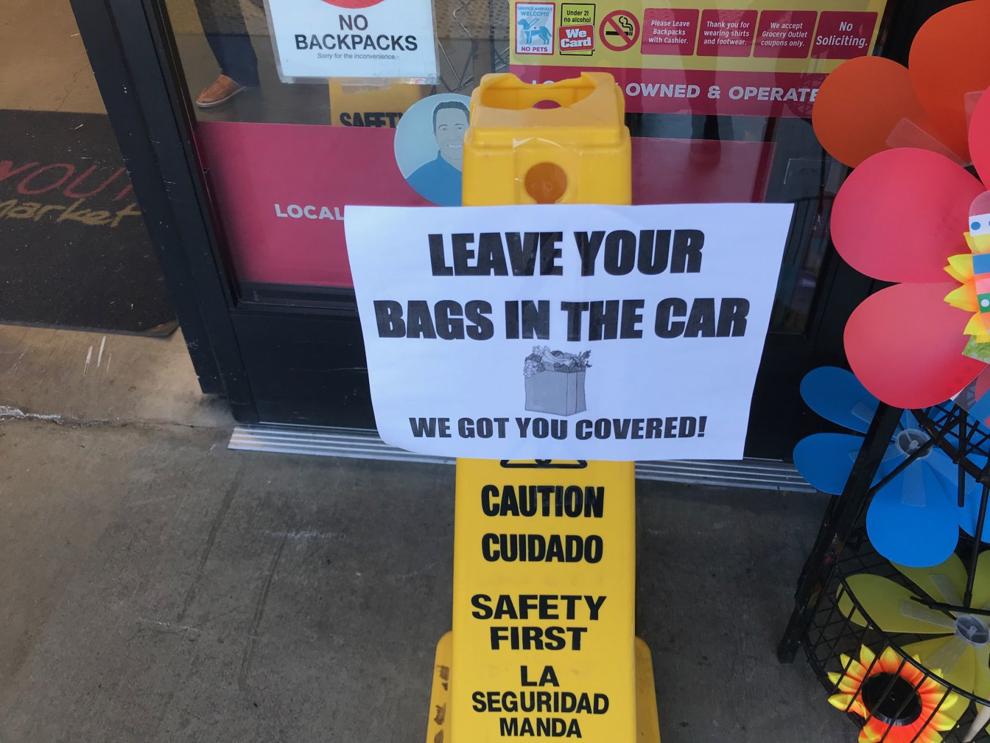 Grocery Outlet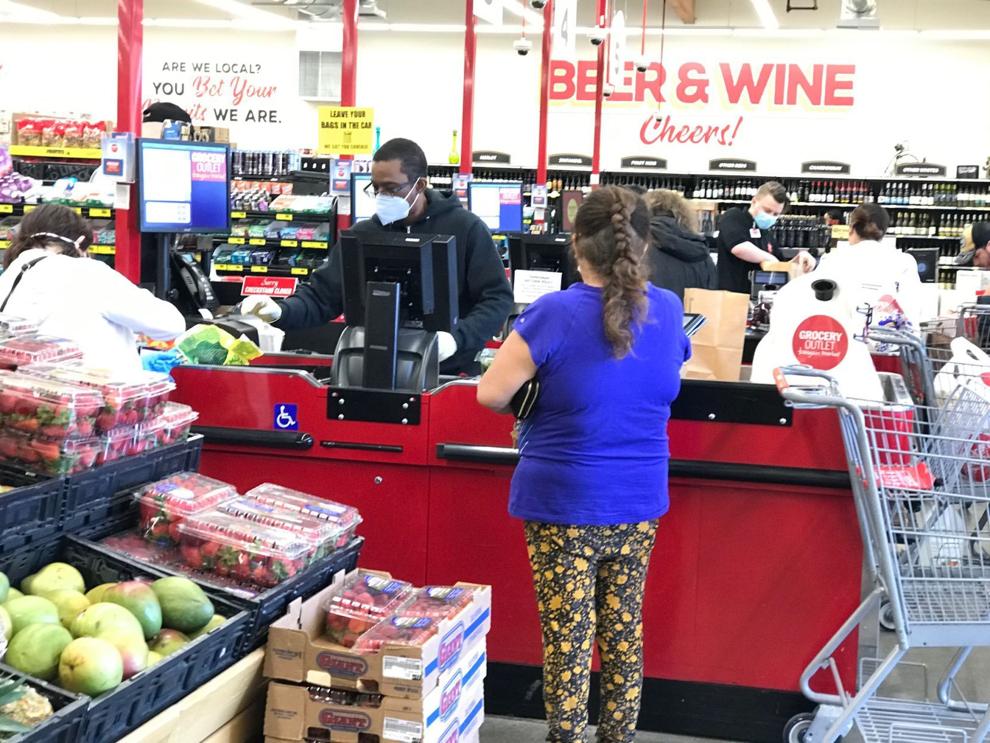 Grocery Outlet