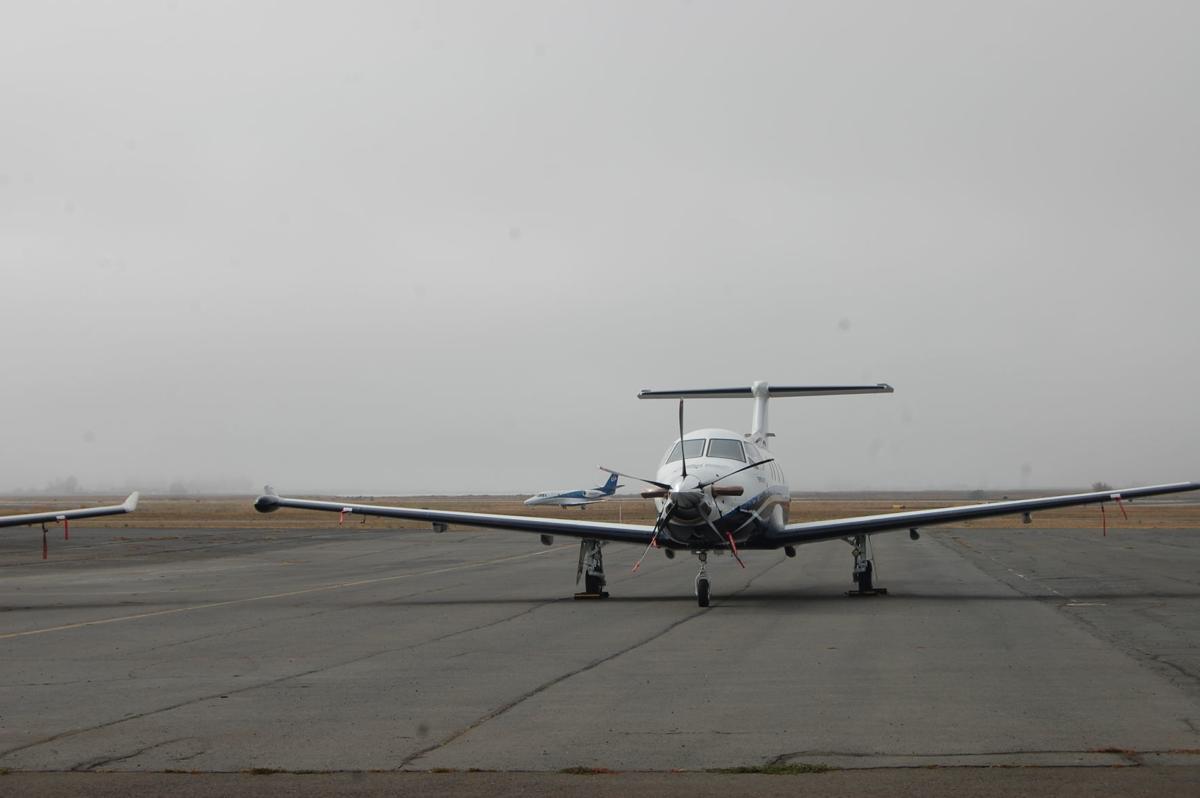 With COVID-19 taking off, airport traffic all over the world is falling off and Napa County Airport is no exception.
"At this point, we are estimating 20% to 25% of normal traffic," Airport Manager Greg Baer said.
California Highway Patrol and REACH Air Medical Services still fly aircraft kept there. The airport's fixed-based operator, Lynx FBO Network, continues offering aircraft maintenance, charter and other services. Airport staff is maintaining and operating the airport, he said.
But these days, birds from nearby wetlands are as likely to be seen in south county skies as planes.
The county-owned "Skyport to the Wine Country" over five years averaged 47,000 take-offs and landings annually. It offers no commercial flights, but serves corporate jets, charter flights and private planes.
With less airport traffic comes less revenue. Baer said landing fees, overnight parking fees, fuel flow fees and royalties make up about 46% of the airport's budget. He expects an 80% reduction in these categories in March and April.
That means the more than $2 million in airport revenues anticipated in the 2019-20 budget from July through June will take a hit, though details remain hazy.
A little bit of financial relief is on the way. The CARES Act passed by Congress and signed by President Trump to help deal with COVID-19 economic woes includes $10 billion for airports. Napa County's share is $69,000.
"This $10 billion in emergency resources will help fund the continued operations of our nation's airports during this crisis and save workers jobs," U.S. Transportation Secretary Elaine Chao said in a press release.
Napa County's $69,000 share pales next to the $44.6 million going to Oakland International Airport or even the $19.6 million going to Charles M. Schulz Sonoma County Airport. Those airports are bigger and have commercial flights.
Baer said Napa County Airport will use the $69,000 to support day-to-day airport operations such as salaries and utility bills.
"Although the revenue loss to the airport is expected to be significantly more than the grant amount, this infusion of money is very much appreciated and will help in the airport's ability to remain financially self-sustaining," Baer said.
The airport will dip into its saving to cover budget gaps resulting from the COVID-19 situation, he said.
Meanwhile, the county continues with plans begun last year to upgrade the airport. It has released a request-for-proposals for a second fixed base operator.
Fixed-base operators provide aviation services such as hangar space, plane maintenance and fueling. The county wants to see if it can find a second operator that could build another terminal and provide more hangars.
Requests for proposals are due May 8. Baer said this could change as staff reevaluates critical dates amid this time of economic uncertainty.
The county last year also announced plans to negotiate with its present fixed base operator, Lynx FBO Network. That could also result in airport improvements.
Napa County airport last fall finished renovating its major runways at a cost of $16.5 million. The main runway until then had the same concrete surface installed by workers when the U.S. Army built the airport during World War II.
But the COVID-19 situation has left the airport with a good-as-new main runway and not a lot of air traffic to use it, at least for now.
Editor's Note: Because of the health implications of the COVID-19 virus, this article is being made available free to subscribers and non-subscribers alike. If you'd like to join us in supporting the mission of local journalism, please visit napavalleyregister.com/members/join/.