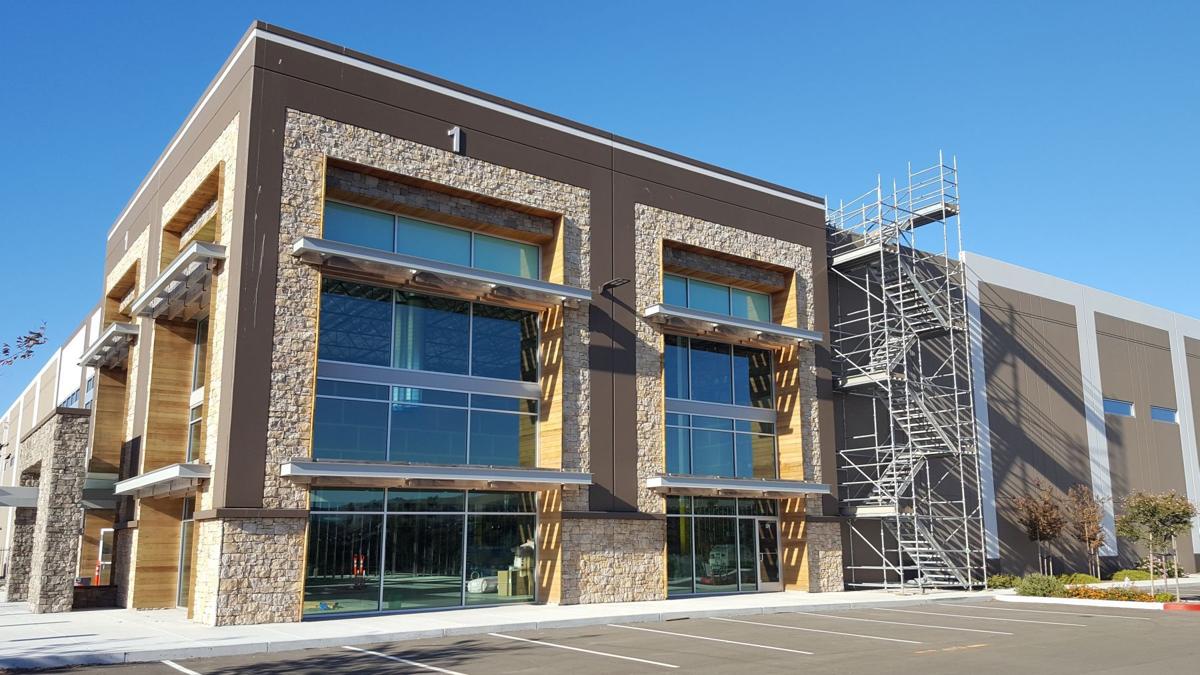 Napa County and American Canyon could try a new way to improve airport industrial area-serving infrastructure—including congested Highway 29 — as long as no onerous strings are attached.
They might seek to have this world of warehouses near south county wetlands recognized as a "priority production area." The designation is to be reserved for Bay Area job-creating focal points.
Then the airport industrial area could be eligible for grants from the Metropolitan Transportation Commission (MTC) and Association of Bay Area Governments (ABAG). Money could help improve Highway 29 that carries traffic to businesses there.
"I envision this as being an opportunity to bring more resources into our community and our area," county Supervisor Alfredo Pedroza said.
It sound simple—designate a planned production area and potentially open the spigot to money for roads and other infrastructure needed to serve businesses. But Supervisor Diane Dillon sees a potential downside.
Dillon is concerned Napa County might also be faced with higher state-mandated housing allocations. That's because the state sees a link between jobs and the need for more houses.
"We just need to be really careful here," Dillon said when the Board of Supervisors discussed the matter on Tuesday.
In Napa County, most housing growth is to take place in cities and away from agricultural lands. The county has an agreement with the city of Napa to take 80 percent of the state-mandated housing allocations for the unincorporated county from 2022 to 2058.
"We should not be doing one single thing to potentially jeopardize that," Dillon said.
County officials want to consult with city of Napa and American Canyon officials before moving ahead because these cities might have to help shoulder higher housing allocations.
The airport industrial area doesn't look like wine country, given it has buildings that dwarf a Walmart Supercenter instead of vineyards. But here is everything from wine storage and barrel storage to wine packaging—and even wineries.
A county report called this area "the working side of the wine industry."
Priority production areas are to be part of Plan Bay Area 2050, the latest version of a transportation-and-housing document for the nine-county Bay Area. The document is overseen by the MTC and ABAG.
While Plan Bay Area 2050 won't take away land use control from local jurisdictions, it will set a vision that guides where regional money flows.
The airport industrial area faces constraints associated with water, wastewater treatment and adjacent Highway 29, a county report said. Additional money granted by the MTC and ABAG could help address these concerns.
Already, Bay Area jurisdictions can designate priority development areas to create housing near transportation hubs. The city of Napa has one for its downtown and American Canyon has one along Highway 29.
The new priority production areas are to be the job-providing cousins of priority development areas in the Plan Bay Area vision.
American Canyon and Napa County each control sections of the airport industrial area. The Green Island Industrial Area is within city boundaries and the Napa Valley Gateway Business Park is in the unincorporated county.
Get local news delivered to your inbox!
Subscribe to our Daily Headlines newsletter.