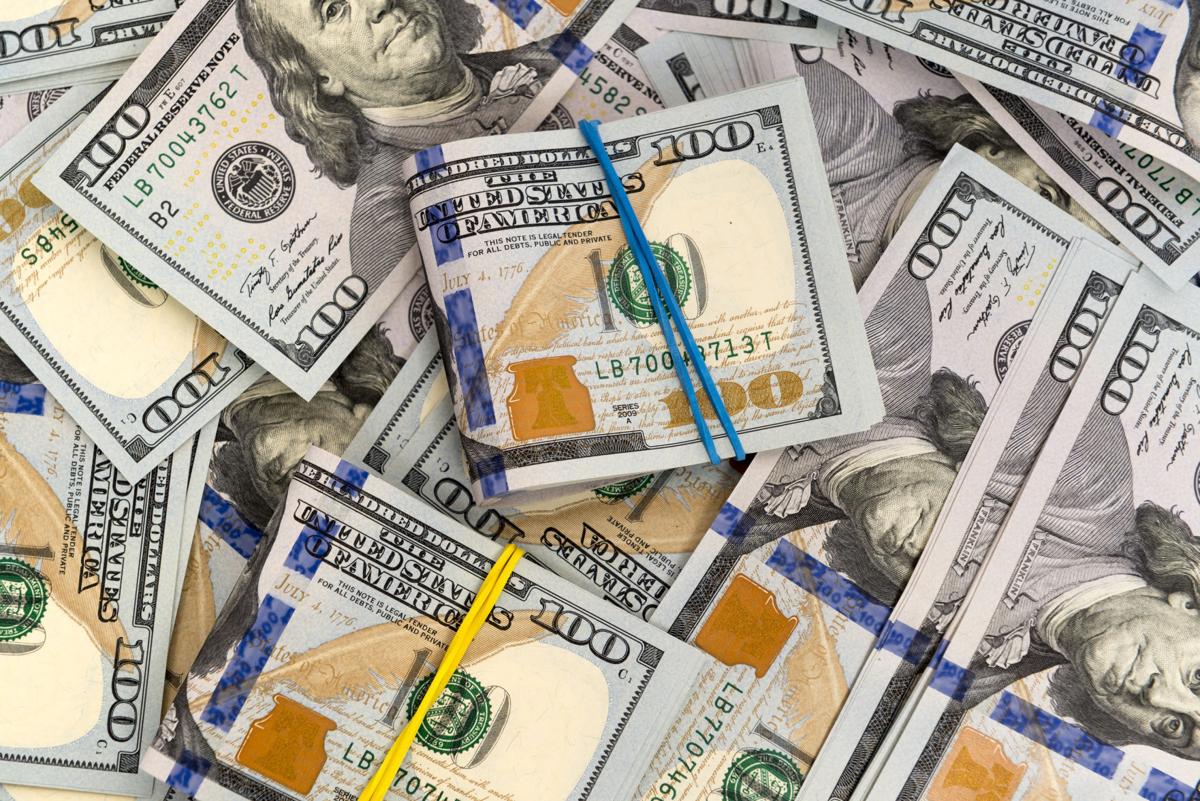 Napa County and its cities will receive a total of $48 million from the $1.9 trillion federal American Rescue Plan COVID-19 relief act to help ease their pandemic-related financial pain.
Perhaps the bill's most well-known provision is those $1,400 checks going out to most Americans. But city and county governments will also be receiving money, albeit with spending strings attached.
Napa County government is to receive almost $27 million. County Supervisor Ryan Gregory said this boost is "huge."
Support local news coverage and the people who report it by subscribing to the Napa Valley Register.
"What this means is we can cover the cost of COVID and hopefully put some money back in the reserves and be ready for whatever (crisis) is next," Gregory said. Napa County has spent more than $23 million responding to the COVID-19 pandemic. It has done such things as set up testing and vaccination clinics and house the homeless vulnerable to the disease.
Of that, $10.1 million has come from county reserves. The other major revenue source is $14 million from the federal COVID-19 relief package from last summer.
Before the current string of disasters, the county had more than $30 million in its reserves. Besides the $10.1 million withdrawn for COVID-19 response, it withdrew $5 million for the Hennessey Fire and $5 million for the Glass Fire.
The American Rescue Plan does more than allow the county to repay the reserves for pandemic-related expenses. The law, signed March 11 by President Joe Biden, allows local governments to use money in other ways, such as filling revenue gaps caused by the pandemic.
One hole for Napa County is lost Transient Occupancy Taxes based on hotel and lodging stays. The county collected $10 million to $13.7 million annually before the pandemic. This year, the county expects to collect only about $4.5 million.
But the hotel tax money loss is not only because of the pandemic, but also the Glass Fire that burned Calistoga Ranch and part of Meadowood, the major resorts in the unincorporated area. The county can't use COVID-19 relief money to cover the wildfire-related losses.
Assistant County Executive Officer Becky Craig said the county should discuss how to use the American Rescue Plan money during upcoming preparations for the 2021-22 budget.
Local cities will also get money. Those most dependent on tourism have had their budgets hit hard by the pandemic.
The city of Napa expects to receive $14.75 million. That will come amid a $30 million loss in lodging and sales tax revenues that has raised the specter of vacant positions and reserve drawdowns.
"The $14.75 million will provide needed funding, but only address approximately 50% of the estimated revenue shortfall," city Finance Director Bet Prebula said.
As part of budget hearings, city staff will recommend using the money as a "bridge" to the day when ongoing revenues can again sustain ongoing expenses.
Town Manager Steven Rogers said Yountville has seen about $3 million in revenue losses. It will receive an estimated $558,000 from the COVID relief package.
"It won't make us whole," he said.
But Yountville wasn't counting on pandemic relief money and is excited to receive it, Rogers said. The town has weathered the pandemic downturn by using savings and crafting a leaner budget.
Yountville's pre-pandemic budget of 2018-19 had general fund revenues of $12.2 million fueled by tourism. More than 60 percent of revenues came from such sources as the Transient Occupancy Tax and restaurant and tasting room sales taxes.
American Canyon is to receive about $3.9 million from the American Rescue Plan, city Finance Director Lincoln Bogard said. It lost about $2 million in tax revenues because of the pandemic that was only partially offset by unexpected revenues in other categories.
The city in the wake of the pandemic did such things as furlough employees for 20 days and cut costs. Bogard said such steps combined with money from last summer's federal COVID-19 relief act should spare the city from a pandemic-related structural deficit.
"The American Rescue Plan offers us the ability to undertake projects that have been delayed as well as take on additional projects, which will be discussed with the City Council in coming weeks," Bogard said in an email.
Calistoga is to receive almost $1 million from the American Rescue Plan. St. Helena is to receive $1.15 million.
The county and its cities won't simply receive multi-million checks they can spend any way they want. The American Rescue Plan outlines what's permitted, from providing government services affected by pandemic-related revenue losses to hazard pay for essential employees to investments in water, sewer and broadband infrastructure.
Napa County officials will be reading the fine print.
"Follow all the rules so we don't have to pay any of it back," Gregory said.
Nor will the relief money come all at once. One portion is due within 60 days and another within a year. Money must be spent by Dec. 31, 2024.
Also receiving local relief money should be the Vine bus system, which is overseen by the Napa Valley Transportation Authority. Transit systems throughout the nation have seen both ridership and revenues plummet amid the pandemic.
"We're getting by because we acted really quickly to reduce service," NVTA Executive Director Kate Miller said.
As the pandemic eases, service will have to ramp up again, Miller said. The stimulus money would help.
How much the Vine receives remains to be seen. The Metropolitan Transportation Commission will allocate the Bay Area's transit share.
Still, more money will flow from the American Rescue Act to Napa County, to school districts and businesses and residents. A grand total is difficult if not impossible to calculate at this point.
The American Rescue Plan passed in Congress without Republican support. Some Republicans said the plan bails out Democratic states that already had economic woes because of such things as high pensions paid to government employees.
"This isn't a pandemic rescue package," said Senate Minority Leader Mitch McConnell of Kentucky on his website. "It's a parade of left-wing pet projects that they are ramming through during a pandemic…."
But Napa County's Rep. Mike Thompson, D-St. Helena has a different view. He said the bill will support struggling Americans and help crush the virus, keep small businesses afloat, get children into schools and bolster state and local governments, among other benefits.
"This comprehensive COVID-19 relief package will address the dual health and economic crisis created by this pandemic and ensure we are on the path toward recovery," he said in a press release. "And it can't come soon enough."
WATCH NOW: DR. ANTHONY FAUCI REFLECTS ON ONE-YEAR ANNIVERSARY OF COVID-19
Catch up on Napa County's top news stories
SEE NAPA FACES AND PLACES PHOTOS