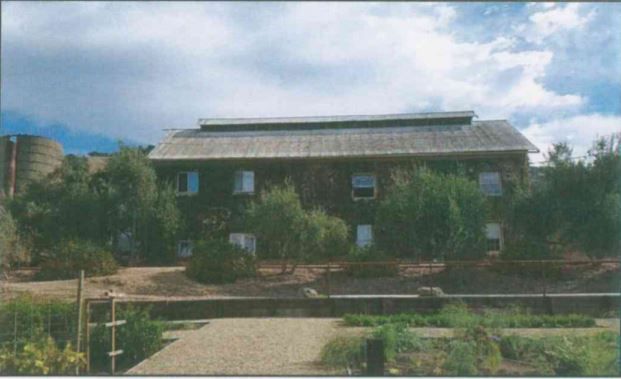 Regusci is the latest winery to clean up code violations—something the county is encouraging—and also to secure additional, expanded operation rights.
The Napa County Planning Commission on Wednesday updated the winery's 1996 use permit to reflect growth in visitation and winery space. The winery is located on 163 acres at 5584 Silverado Trail east of Yountville.
"I can understand that the Regusci family wants to get into compliance," Commissioner Terry Scott said. "I doubt that they purposely ever got out of compliance."
Most farmers don't look at their use permits every year, he said.
"Growth happens," Scott said. "Trust me, things have changed in the last 20 years."
Napa County in 2015 sent Regusci winery a violations notice because the winery web page advertised reservations for parties of seven or more visitors. However, the winery's 1996 use permit allowed for only 10 visitors a week and a maximum of three a day.
The commission on Wednesday approved allowing 400 visitors weekly, with no more than 150 on any given day.
Also, Regusci had expanded winery operations from the permitted 3,000 square feet in a single building to 26,500 square feet in three buildings, county officials said. All three buildings had previous uses, with two having been a late 1800s winery.
The commission approved the expanded winery areas.
Among the additional rights the commission granted was increasing annual wine production from 25,000 gallons to 50,000. This didn't involve a code violation correction.
Consultant George Monteverdi said it has cost $200,000 and taken two years to modernize a use permit he called "a bit of a time capsule." It reflected the politics of the mid-1990s, when most wineries could still sell wine through distributors and the county didn't look that closely at visitation.
"For anyone who thinks this is some sort of easy, quick, rubber-stamp process to get these things cleared up, it's clearly not the case," Monteverdi said.
Jim Regusci recalled receiving the 1996 winery use permit during simpler regulatory times in the Napa Valley. He came to the county planning offices by himself to fill out his application.
"Twenty years later, with consultants and a quarter million dollars in, it's kind of a little different playing field we're headed into," he said.
Resident Gary Margadant asked that the winery comply with its existing use permit for a period of time before seeking and receiving expanded rights. He noted the Board of Supervisors has talked about going in this direction.
The Board of Supervisors last summer looked at a possible new approach to issuing after-the-fact approvals for violations. Supervisors discussed having code violators comply with their present use permits for a year before seeking changes.
But supervisors saw complications, such as not wanting a winery to fire employees because it has more than listed in its use permit. They also talked about having a grace period during which wineries could seek after-the-fact approvals without penalty.
The Board's discussion was to continue, but has apparently been delayed by the recent wildfires.
"We still have direction from the Board that the current mode of operation is to help wineries get into compliance," Commissioner Anne Cottrell said.
Terrell Grigsby developed the first winery on the Regusci property in 1878, a county report said. His heirs sold the land to James and Livia Regusci in 1932 and they ran a cattle ranch there that included a slaughterhouse. The Regusci family also produced limited amounts of wine before the county had use permit rules.
The family leased a building to Clos du Val for a winery from 1972 to 1999 and established its own winery in 1996.
"The Regusci winery is a very unique, multi-generational, family-owned and operated small winery," Scott said.
All four commissioners present for Wednesday's meeting voted in favor of the Regusci winery requests. Commissioner Joelle Gallagher was absent.
Get local news delivered to your inbox!
Subscribe to our Daily Headlines newsletter.