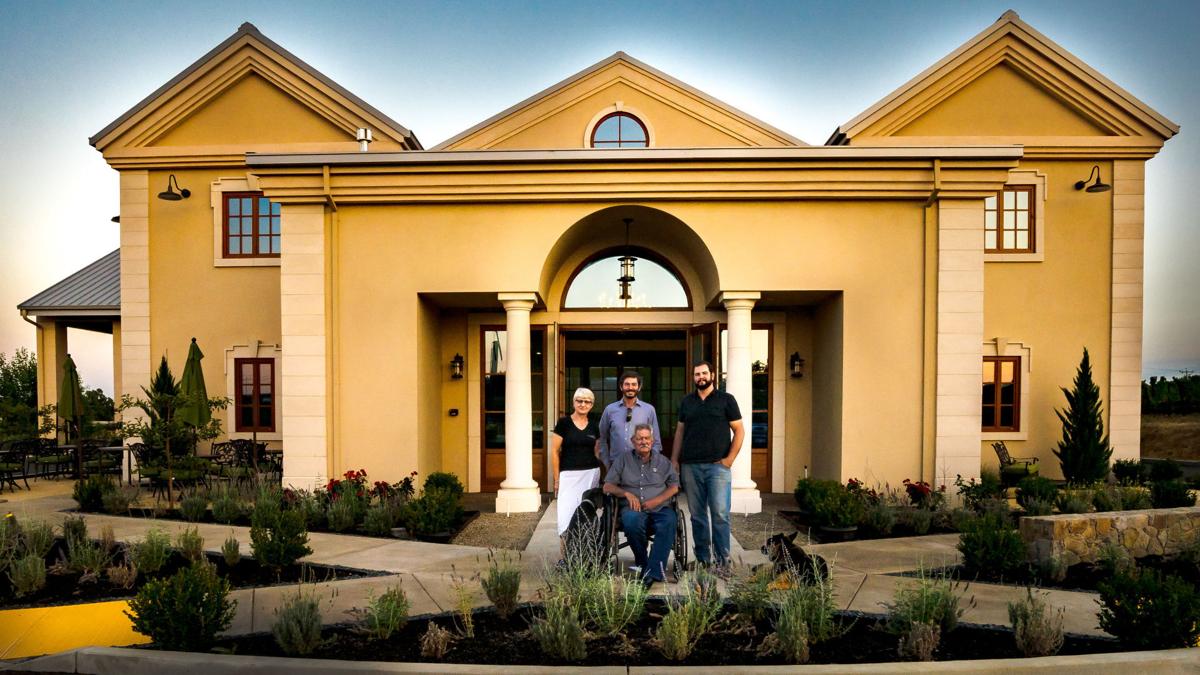 Ballentine Vineyards and Hyde Estate Winery secured sizable visitor increases from Napa County, though not exactly what they originally proposed.
Both appeared before the Napa County Planning Commission last week. Both made the case that they need more visitors coming to their tasting rooms and marketing events to thrive in today's winery world.
"We've tailored our program to make sure you don't have a winery that is non-economical and is a dinosaur in the environment," consultant Jeffrey Redding told commissioners on behalf of Ballentine Vineyards.
Several years ago, increased winery visitation was a hot issue among the public at Planning Commission meetings, with critics objecting to increased traffic and tourism potentially overshadowing agriculture. Not much controversy arose at this meeting.
Ballentine Vineyards came with a two-pronged request. The first was to legalize what is already happening at the winery. The county is allowing out-of-compliance wineries that step forward voluntarily to try to resolve the matter without penalties.
The winery along Highway 29 north of St. Helena is approved to have 640 guests annually, between tasting room visits and marketing events. It has actually been having 7,969 guests annually, a county report stated.
Commissioners had no problem approving what is already happening at the winery. But the winery had a second round of requests to raise the total visitation to 23,680 guests annually.
"We have 525 (winery) colleagues we are in competition with," Redding said. "Many of them have come to you with visitation changes that suit their particular winery."
The Planning Commission in past years has preferred that out-of-compliance wineries comply with their use permits for a year before seeking expansions. But that was never a hard-and-fast rule, and the commission didn't apply it in this case.
Commission chairperson Dave Whitmer said the winery acknowledged it was out of compliance for various reasons and is making an admirable effort to clean things up. He looks at this expansion request a little differently than some in the past.
The commission granted Ballentine winery the requested expanded visitation with a modification. It won't allow full tasting room visitation in some instances when marketing events occur.
Commissioners also approved other requests, among them increasing wine production from 50,000 gallons annually to 125,000 gallons annually and remodeling the tasting room to include a 1,200-square-foot outdoor tasting area.
Ballentine Vineyards is located at 2820 Highway 29 near Deer Park Road.
Hyde Estate Winery
Hyde Estate Winery is located in the Carneros region southwest of the city of Napa at 1044 Los Carneros Ave. It asked to increase annual visitation from 6,640 guests to 46,340 guests.
Carneros residents Clayton and Julie Kent wrote to the county expressing concerns, though they didn't speak at the Planning Commission meeting. They mentioned increased traffic.
"The Carneros region involved is an agricultural area, primarily with vineyards now, and was never intended to support, nor can it support, large winery activity such as that proposed by Hyde winery," they wrote.
Commissioner Anne Cottrell said that the visitation number seemed high to her.
Attorney Jeff Dodd on behalf of Hyde winery made a counterproposal. He lowered the request for 875 tasting room visitors a week to 575 visitors a week. That reduced annual visitation, counting marketing events, to 30,740 guests.
Commissioners welcomed the move.
"I think 575 feels a whole lot better than 875," Commissioner Joelle Gallagher said.
"I appreciate the compromise," Commissioner Megan Dameron said.
Chris Hyde described how his father, Larry, founded Hyde Vineyards in 1979. Today, the family owns 200 acres of vineyards in the Carneros and sells grapes to 50 wineries, 25 of which make Hyde Vineyards-designated wines.
"My dad did have a large part in developing Carneros, specifically our part of Carneros, into what it is today," he said.
The winery opened in 2017 and had to begin turning customers away because of its visitation limits. The requested changes will help the winery meet that demand and remain sustainable, he said.



Watch now: First Street Napa: A tour