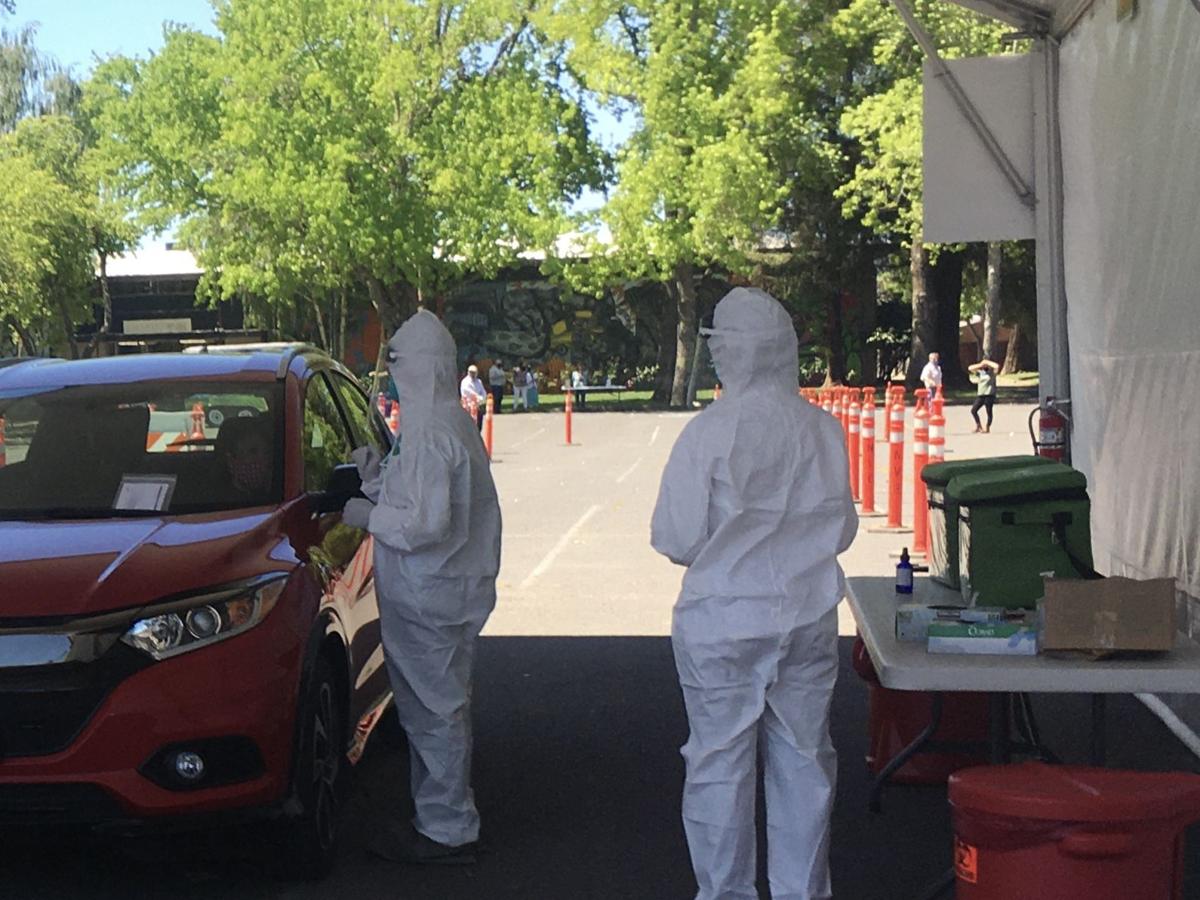 California's new color-coded rating system for coronavirus spread in counties received positive but not rave reviews from the Napa County Board of Supervisors despite the more liberal rules for businesses that are now allowed here.
Each county is assigned one of four colors, based on testing results. Each color allows businesses and activities to operate to varying degrees. The new system replaces the state's previous county monitoring list.
"It's a step in the right direction," county Supervisor Alfredo Pedroza said on Tuesday.
"This framework is way better than the last one," Supervisor Ryan Gregory said. "But we're going to hear from folks who think it's not enough or too much."
The four colors are purple for widespread cases, red for substantial cases, orange for moderate cases and yellow for minimal cases. Napa County was given a rating of red on Friday, which was better than most counties.
As example of the sliding scale, the red rating allows restaurants, movie theaters and places of worship to operate indoors at 25% capacity or with 100 people, whichever is fewer. Orange and yellow ratings allow more people, with 50% capacity the tops. A purple rating limits these activities to the outdoors.
Napa County's red rating allows fitness centers to operate indoors at up to 10% capacity. But winery visits must still take place outdoors only until the county can move up to the orange level.
Schools can reopen for in-person instruction once a county has been in the red tier for at least two weeks, or on Sept. 14.
Stacie Harrold had to close her Whirlwind Blow Dry Lounge in downtown Napa along the Napa River on July 13, when Napa County went on the state monitoring list. The new state system allowed her to reopen, with safety restrictions.
"We got the word Friday," Harrold said in a phone interview on Tuesday. "We pretty much spent all weekend sanitizing and cleaning and getting ready."
Unlike some businesses, hair salons and barber shops can operate indoors under any of the four colors. That means even if Napa County drops to a purple rating, Harrold can remain open.
"That's very encouraging," she said.
Indoor retail can also remain open under any of the colors. The difference is that purple limits capacity to 25% and red to 50%, while orange and yellow allow full capacity.
Two things matter for a county's rating: the number of new, daily cases per 100,000 people and the percent of positive tests, both using a seven-day average.
Napa County has 6.5 daily cases per 100,000 residents and a positivity rate of 4.2 %, according to the state. The threshold for the red rating is between four and seven daily cases per 100,000 residents and a positivity rate of between 5% and 8%.
Dr. Karen Relucio, county public health officer, gave an update on the COVID-19 situation to the county Board of Supervisors on Tuesday. She had a message — "Onward to orange."
Pedroza said Napa County does more testing than some surrounding counties. He expressed concern that this could hurt Napa on the daily case rate criteria.
The state adjusts the daily case rate for counties that do more testing, Relucio said.
Even though the county's positivity rate is good enough for an orange ranking, the daily case rate is holding the county back.
Relucio's prescription for getting to orange remains the same. She encouraged people to wear a face mask in public, wash their hands often, keep six feet apart from others and avoid close contact with those outside their households.
A caller during public comments noted that none of the state's colors allow a county to open up all businesses and activities to 100% capacity. In other words, there is no green.
Relucio said green comes at such time as there is a vaccine and community immunity.
Out of California's 58 counties, 38 are rated at the lowest-possible purple; nine are rated red, including Napa County; nine are rated orange and two are rated the best-possible yellow.
Watch now: The difference between coronavirus symptoms and allergies