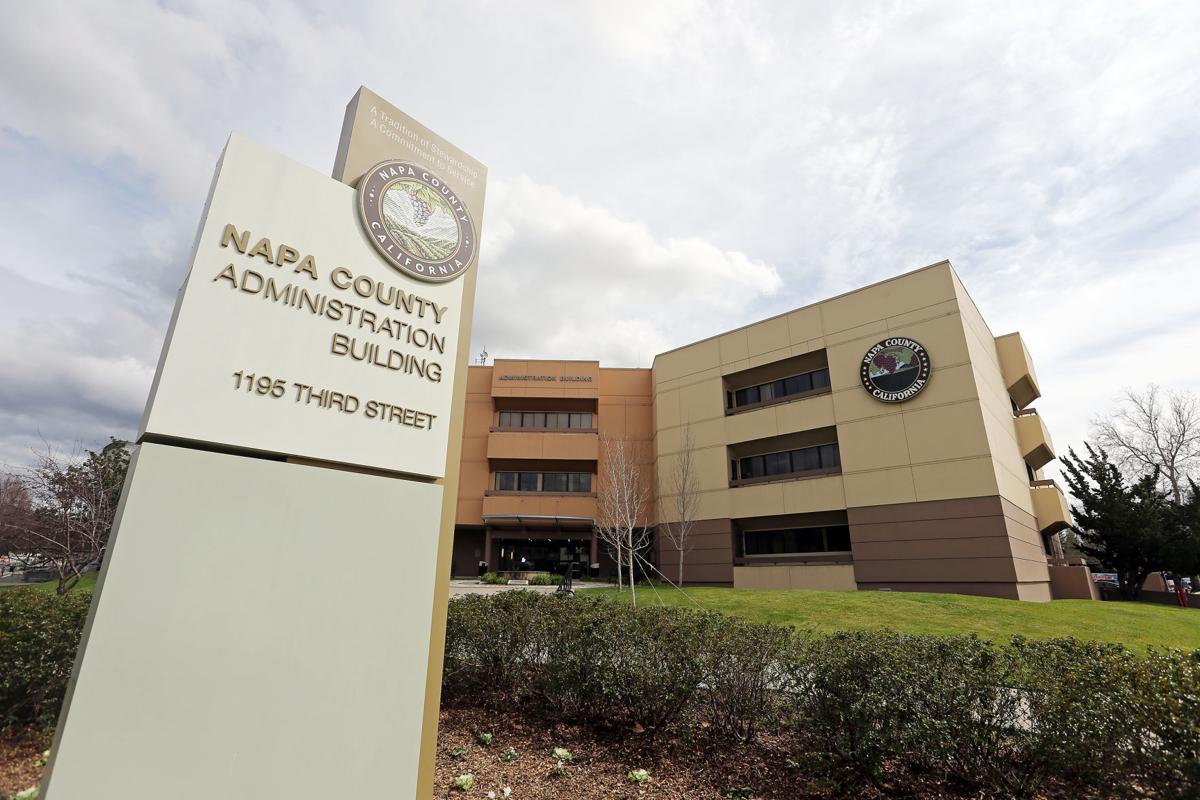 Brasswood winery near St. Helena came to the Napa County Planning Commission with a wine production violation, and the commission legalized the increase without fuss or controversy.
The county in December 2018 gave wineries with code violations a chance to rectify the situation without facing penalties. If they applied by March 29 of this year, they could seek use permit changes under a grace period.
Brasswood winery, formerly Cairdean, took advantage of the offer. But it still needed to win Planning Commission approval to make its use permit match what it is actually doing.
Approval granted. The Planning Commission on Nov. 20 increased wine production from 50,000 gallons annually to 83,000 gallons annually to remedy the violation. In addition, it allowed a further increase to 95,000 gallons annually and switched six part-time staff positions to full-time.
"I see this application to be relatively routine," Planning Commissioner Dave Whitmer said.
"Straightforward," Commissioner Andrew Mazotti agreed.
Owners of more than 50 properties, mostly wineries, took advantage of the county's grace period program to try to come into compliance with winery rules. Brasswood is the third to come before the Planning Commission, following O'Brien winery in March and Bremer winery in October.
Marcus Marquez, the winery estate general manager, was smiling after the hearing. He said the county's code violation cleanup program worked for Brasswood.
"It's not a struggle," he said. "It's here for wineries to be compliant, with a process that's easy to follow."
Marquez said the wine production violation took place for several reasons, among them a bountiful 2018 harvest.
Mazotti said it's interesting that Brasswood allows other vintners to make wine and host hospitality events at the winery. He liked that approach.
Commissioners Joelle Gallagher and Anne Cottrell agreed.
"It's really important we have this facility for all these wineries to process their fruit," Gallagher said. "They don't have to go out and build their own winery."
That helps conserve land in the agricultural preserve, Cottrell said.
Brasswood winery covers 2 percent of a 50-acre parcel, far short of the 25 percent coverage allowed by the county. The winery won't expand its physical footprint with the production increase.
"What you see is what you get," said consultant Jeffrey Redding on behalf of the winery. "The hillside is being preserved. There is no change to that."
Commissioners finished the Brasswood hearing in about 25 minutes, most of it taken up by staff and applicant presentations.
"I think the application is also an example of why the (county) created the compliance program, so applicants can come to the planning department and get their programs into compliance," Cottrell said.
Brasswood winery is locates at 3125 St. Helena Highway North. Immediately south is the Brasswood commercial and restaurant complex, which has the same owner, but is on a separate parcel.