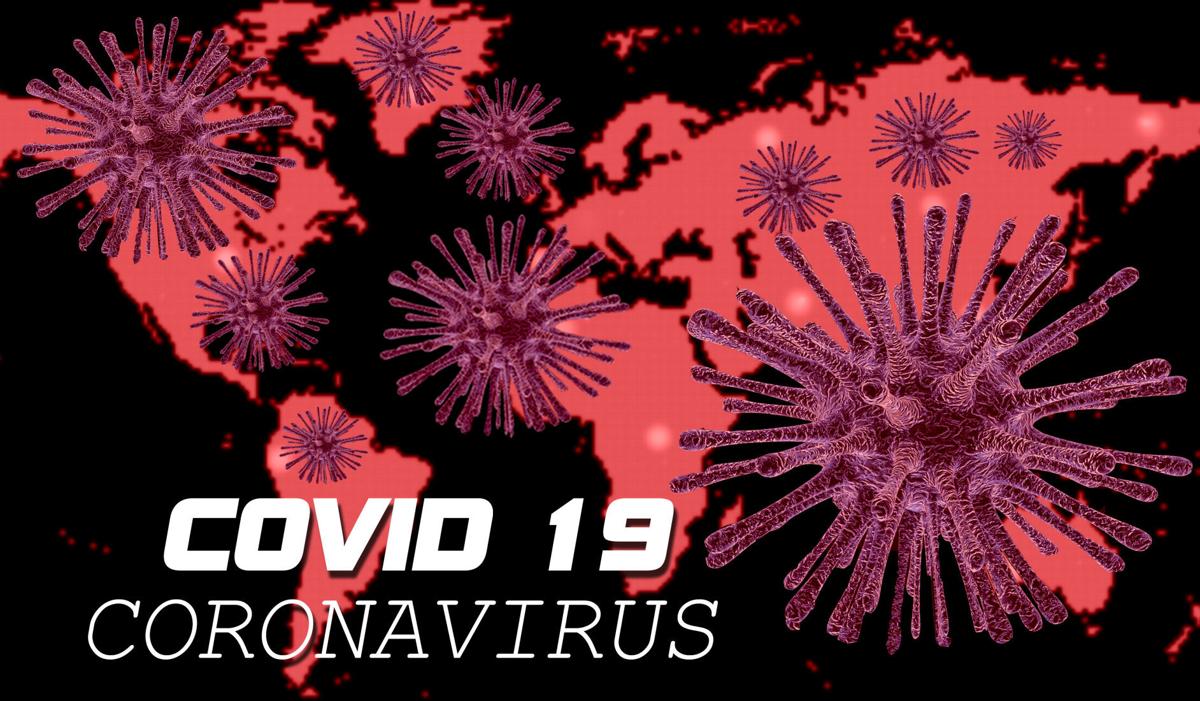 Even stricter COVID-19-related restrictions of some type could be on the way to Napa County amid a local COVID-19 case surge.
Gov. Gavin Newsom in a Monday press conference said California might impose a stay-at-home order on counties in the bottom, purple tier of the state's COVID-19 spread rating system. Most of the state — including Napa County — falls in this purple category.
Napa County, California and the United States are all seeing spikes in COVID-19 spread.
California is averaging 14,657 new cases daily, compared to 9,881 during the July surge. Hospitalizations could increase two to three times over the next month, straining the state's intensive care unit capacity, Newsom said.
"If those trends continue, we're going to have to take much more dramatic, arguably drastic, action," Newsom said, mentioning a stay-at-home order without giving details.
Napa County is already under such restrictions as indoor activities being barred at restaurants, places of worship, winery tasting rooms and fitness centers. It is under a 10 p.m.-to-5 a.m. state curfew for non-essential activities that affects counties in the purple tier.
What further restrictions might come from the state was unclear as of Tuesday.
"The plane is still being built," said Dr. Karen Relucio, Napa County public health officer, on Tuesday afternoon. "It's too early to tell. There are preliminary discussions that are happening."
The state and county last March imposed a lockdown that kept people in their homes for all but "essential" activities and for outdoor exercise. Downtown Napa looked like a ghost town for several weeks.
"I think it's going to have the same framework as last spring's lockdown, but I think there will be some adjustments," Relucio said.
More could be known as soon as this week, she said.
Napa County is averaging 28.4 new COVID-19 cases per day per 100,000 people, according to the latest state figures. This compares to 4.4 new cases per day in mid-October.
Whether Napans are doing anything drastically different than two months ago to cause a local surge is unclear. Relucio sees a broader context.
"I think we have to think about it as, the whole state is seeing increases, the whole nation is seeing increases," she said. "When it comes to travel, there's a lot of movement. There's a lot of movement across states and counties."
Newsom said the state has 11 hospital surge facilities in "warm status" that can be activated quickly, at such places as Sleep Train Arena in Sacramento. The trend in rising COVID-19 cases show they may have to become operational.
Napa County has two hospitals — Queen of the Valley Medical Center in Napa and Adventist Health St. Helena Hospital, but St. Helena hasn't reopened since the Glass Fire in September. The county as of Tuesday reported 13 hospitalizations for COVID-19, compared to nine for the previous week.
Relucio said Napa County is not exempt from the hospital care capacity problems that the state foresees. The big issue statewide is a possible shortage of health care staff, she added.
One way Napa County might escape more draconian state restrictions is to move from the purple tier to red tier on the state's color-coded rating system. But it would have to more than halve its new, daily COVID-19 cases to do so.
The state adjusts Napa County's average of 28.4 new cases per day per 100,000 people to 14.2 for tier placement because of the county's high testing rates. Moving from purple to red or better would mean having an adjusted average of 7 or less.
Relucio grimly joked that the county would be in a deep purple category right now, if such a category existed.
Several residents have reported to the Napa Valley Register that they couldn't get an appointment this week for COVID-19 testing. They wanted to know how anyone feeling sick or who has returned from traveling can be tested in a timely manner.
The testing site at Napa Valley Expo is testing more than 400 people a day, Relucio said. But with the surge in COVID-19 cases has come an increase in test requests.
People are seeking tests because they were exposed to COVID-19, because they must do so for work, because they are traveling, she said. At some point, requests could have to be prioritized, she said.
WATCH NOW: U.S. POSTAL SERVICE: SEND HOLIDAY MAIL EARLY
SEE PHOTOS OF GARAVENTA'S FLORIST AS IT HITS 50 YEARS
Barry Eberling's memorable 2020 Napa Valley Register stories
Napa Valley Register reporter Barry Eberling share his most memorable stories of 2020.
Catch up on Napa County's top news stories of 2020
In case you missed it, here is a look at the top stories of 2020.