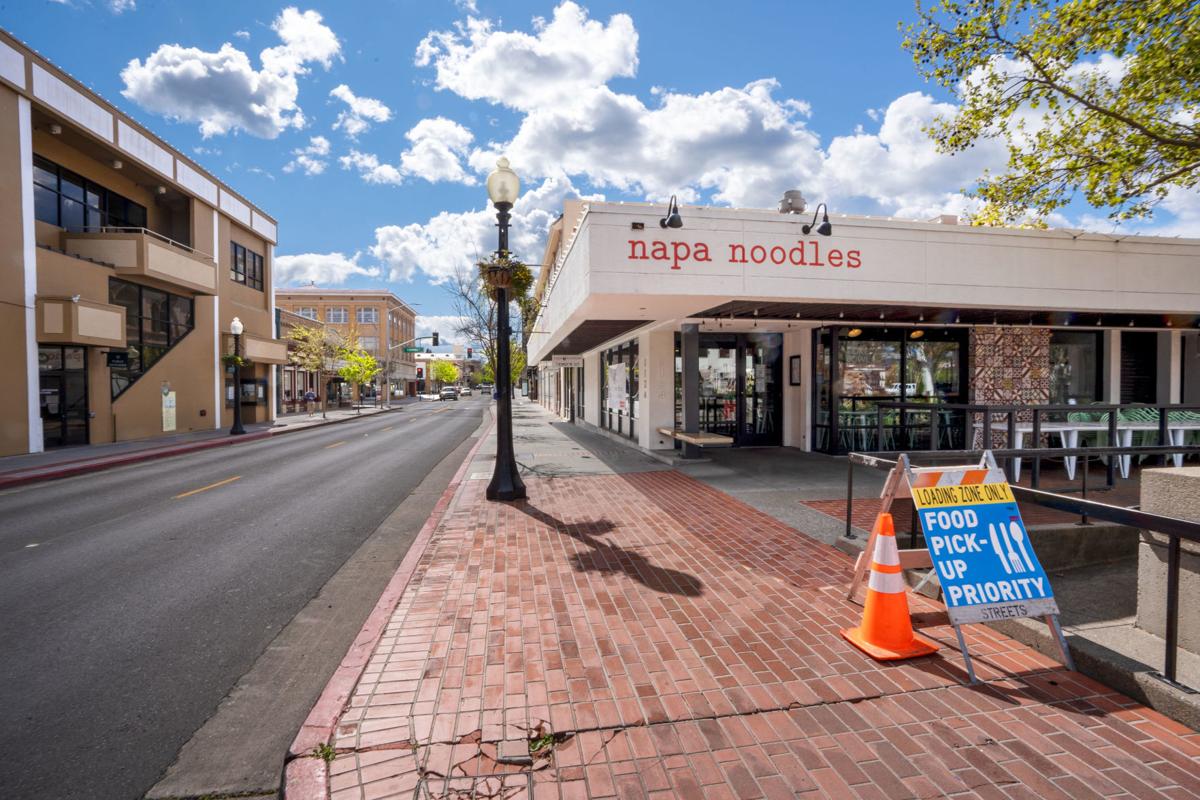 Napa County is telling the state it wants to reopen such business as restaurants with sit-down service, indoor retail shopping, car washes and offices—with plenty of COVID-19-related restrictions.
Included on the county's list are wineries and tasting rooms, but with asterisks. County officials said they understand these uses may not yet be eligible and they will await the state's determination.
Dr. Karen Relucio, county public health officer, signed a document attesting that the county is meeting state criteria to slow COVID-19 spread. The Board of Supervisors during a special meeting on Thursday gave its endorsement.
"We believe that Dr. Relucio has implemented community mitigation strategies that have helped Napa County flatten the curve," said a letter to the state from Board of Supervisors chairperson Diane Dillon.
Next, the California Department of Public Health will review the documents. Once the agency posts the documents on its website, the county will have the green light to move forward, a county report said.
"It's not entirely in our hands," Dillon said.
California has a four-stage COVID-19 recovery plan, with stage 1 having the most restrictions. Napa County moved into early stage 2 a week ago by allowing retail stores such as sporting goods stores, book stores and clothing stores to reopen with outside pick-up.
Now Napa County wants to move "deeper" into stage 2. California is allowing counties to do so if they attest they meet certain criteria, such as having hospital surge capacity.
Napa County's list of deeper stage 2 businesses includes retail stores, restaurants, office-based businesses with telework still strongly encouraged, outdoor museums and gallery spaces and "low-touch" services such as car washes, pet grooming, tanning facilities and landscape gardening.
Then there are wineries and tasting rooms, depending on the state's determination.
The list also includes schools and child care, effective June 1. But the document doesn't give details of what would have to occur for that to happen and what rules would have to be followed.
Businesses seeking to reopen would have to follow at minimum the state's guidance for each sector. They would follow local best management practices when these exceed state guidance or state guidance doesn't exist yet.
For example, the state has a 12-page guidance document for restaurants. Among other things, the document states that restaurants should continue encouraging take-out when possible.
Customers eating indoors might stay in their cars or outdoors while waiting to be seated and, when possible, be notified their table is ready by cellphone. There are a host of indoor social distancing steps.
The Napa Chamber of Commerce has provided guidelines for reopening local retail stores. Included are having by-appointment shopping when possible, limiting the number of customers in stores based on square footage and disinfecting counters, credit card machines, dressing rooms and other areas after use.
The Chamber of Commerce has also provided its own guidance for restaurants and the professional service sector.
Napa County has posted 45 guidance documents for various industries, businesses and sectors on its website, some written by the state and some locally generated. Go to https://bit.ly/3by3CSs to view them.
Several speakers during public comments urged the county to proceed cautiously when reopening the economy and to do it right. Most submitted comments by email and by phone.
"We will be one of the first to open with global eyes on us," one person said.
Tom Davies of V. Sattui Winery said he doesn't see a difference between a restaurant and winery when it comes to COVID-19 safety. He asked the county to press the state to allow wineries to reopen.
"We need the help of the Board and county to support the wineries," he said. "We are the economic engine of this county and many wineries are hurting."
An anonymous caller angrily told supervisors that people are hurting economically and the county needs to reopen right now.
Editor's Note: Because of the health implications of the COVID-19 virus, this article is being made available free to subscribers and non-subscribers alike. If you'd like to join us in supporting the mission of local journalism, please visit napavalleyregister.com/members/join/.
Get local news delivered to your inbox!
Subscribe to our Daily Headlines newsletter.