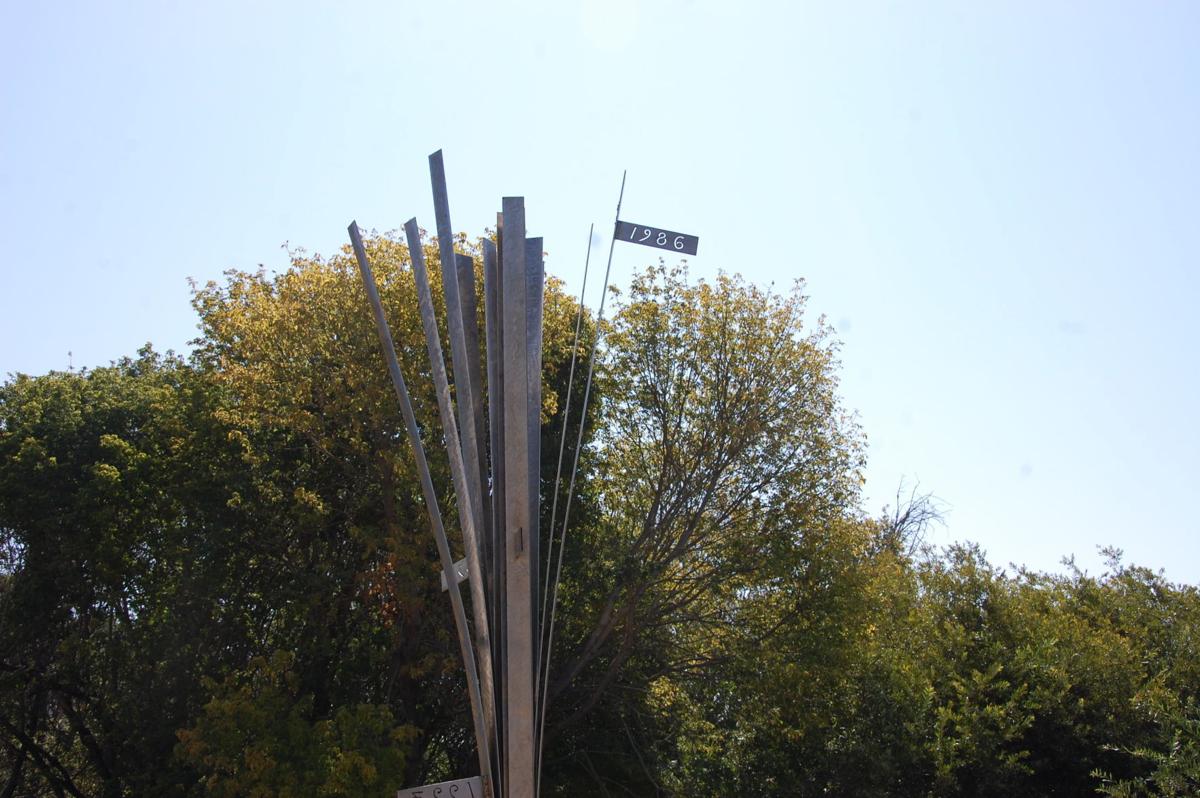 Water year 2021-22 begins on Oct. 1 and the stakes are whether Napa County escapes having one the deepest droughts in its recorded history.
The county has been hit by a devastating one-two drought punch. Rainfall at Napa State Hospital for 2020-21 is about 10 inches, following a season of 12.19 inches. The average annual rainfall there is about 26 inches.
A third consecutive rainfall year with a total barely denting double digits would be unprecedented in weather records dating back to 1877-78. Water supplies for local cities, vineyards and rural homes would be further taxed. A fire-prone landscape would be even more parched.
Support local news coverage and the people who report it by subscribing to the Napa Valley Register. Special offer: $1 for your first 6 months!
The county has faced multi-year droughts before, such as 1929 to 1934. But even a typical drought has some rain years far exceeding 10 inches. 
Looking at La Nina
Napa County — and all of California — needs lots of dark clouds on the horizon. Unfortunately, the National Oceanic and Atmospheric Administration Climate Prediction Center predicts a La Nina winter.
"Climate change is kind of a wild card here," said Mike Pechner of Fairfield's Golden West Meteorology. "But historically, La Nina winters have been dry for Northern California and Napa."
La Nina conditions refer to cooler-than-normal Pacific Ocean temperatures near the equator that influence weather patterns.
One can see the drought's effects by looking at Napa County reservoirs.
Still, there is a difference between mere dry and the super dry of the last two years. Pechner said Napa County in a dry year could still receive 85% or more of normal rainfall, rather than the 37% that fell in 2020-21 at Napa County Airport.
"It would improve the drought conditions overall, which are now extreme," he said.
There's no solace in The Old Farmer's Almanac. Using a formula that since 1792 has included sunspots, the almanac predicts a drier, warmer than normal winter for the region.
Don't like that answer? The competing Farmers' Almanac predicts at least average winter rainfall.
But it's hard to find anyone predicting the kind of sustained, big storms that would once again get the city of Napa bypass flowing and send Lake Berryessa spilling into its Glory Hole spillway. That would be a drought-busting year indeed.
Perhaps water year 2016-17 can serve as a ray of hope. Some meteorologists before that season predicted normal rainfall. The Old Farmer's Almanac predicted below-normal rainfall. As it turned out, Napa State Hospital received 45 inches, the third most on record.
Also crucial is when enough rain might fall to extinguish fire season. Pechner said fire season looks likely to extend into November, with perhaps a rainy December.
Planning for the worst
Local water officials began planning for a worst-case situation at the Aug. 17 Napa County Flood Control and Water Conservation District meeting. They talked about the possible, third-consecutive extraordinarily dry year.
A key water supply for the cities of Napa, American Canyon and Calistoga is the State Water Project.
State Water Project supplies start as Sierra Nevada snowfall that melts, is stored in Lake Oroville reservoir in Butte County and is released to flow into the Sacramento San Joaquin Delta. From there, it is pumped to Napa County in the underground North Bay Aqueduct pipe.
The city of Napa and Calistoga use State Water Project water to supplement water from local reservoirs. American Canyon, with no local reservoir, depends heavily on it.
This year, the county will receive 12,877-acre feet from the State Water Project. Another 10 inch-to-12-inch winter could shrink this supply to 5,000-acre feet next year, said Christopher Silke, district engineering manager.
That raises the question of what Napa County and its cities will do to avoid a big water crunch if there's another rain shortfall.
"We need to be looking at all the possibilities," county Supervisor Brad Wagenknecht said.
A tempting source is the massive Lake Berryessa reservoir in eastern Napa County. It can hold 1.4 million acre-feet at capacity and is still 60% full.
Most of the water goes to neighboring Solano County. Solano County farmers during the 1950s pushed to create the federal reservoir. Napa County opposed the effort, with county officials angry the Monticello town site and agricultural land would go underwater.
Napa County receives a small Lake Berryessa allotment for its rural Berryessa communities, resorts, and a few ranchers. There is no canal or pipe system from the reservoir to Napa Valley and its cities, even if the county had a larger allocation.
But there is a spot in Solano County where Putah South Canal carrying Berryessa water for that county and North Bay Aqueduct carrying Delta water to Napa County are 1,700 feet apart. Bridge this gap and the North Bay Aqueduct could bring Berryessa water to Napa Valley.
In fact, Solano County considered such a move to provide water to Napa County during the 2014 drought. But then rains came and the idea was abandoned.
"I think that's something probably worth exploring again," said Napa County Flood Control District Manager Richard Thomasser.
Back in 2014, then-Solano County Water Agency General Manager David Okita made it clear such a connection would be on an emergency basis only. The agency even considered only renting the needed pipe to link the Putah South Canal with the North Bay Aqueduct.
"I think in theory it would only be used in these very unusual years like this one, that shouldn't happen very often, maybe once in a generation," he said. 
Other ideas came up at that Aug. 17 Flood Control District meeting.
St. Helena Mayor Geoff Ellsworth noted that St. Helena has no State Water Project allocation. That city, in particular, faces a tight water supply this year, with levels at its Bell Canyon reservoir dwindling.
He'd like to see if St. Helena can get involved in the State Water Project, he said.
"If we look at water as the lifeblood, we want to make sure there's a flow that supports everything in a balanced way," Ellsworth said.
Supervisor Diane Dillon, a St. Helena resident, noted that two-person households in that city are limited to using 6,500 gallons per month. Other local communities aren't doing this, she said.
"We all need to collectively have our oar pulling in the same direction," Dillon said. "It makes it difficult to talk about how we're going to share water when we're all using it differently."
Vineyards need spring rains
Water is also the lifeblood of agriculture, which looms large in Napa County wine country.
Garrett Buckland of Premiere Viticulture Services said grapes are a very drought-tolerant crop. Lots of growers are bringing to bear their experiences on how to make due with less water from the last drought.
For grape growers, a good rainfall year would be some big winter rains to get creeks flowing and fill small reservoirs used at some vineyards. Then rains in March and April are especially important, he said.
"Every inch of rain I get in March allows me to delay any additional irrigation by several weeks," Buckland said.
Vines are dormant during the winter, he said.
"They go into a long-running sleep like a hibernating bear," he said. "When they wake up next year, it would be great if they had a full soil profile."
Meanwhile, he found this year he could take dry farming further with some vineyards without detrimental effects, Buckland said. The vineyards were more resilient than he had once thought.
Napa County last faced a one-two drought punch like the present one in 1975-76 and 1976-77. Those rain years each brought about 12.5 inches to the city of Napa, comparable what's happened today.
Vintner Louis Martini in 1977 said he couldn't remember Napa Valley facing two consecutive dry years like this. The weather had caused so much stress on vines that the number of grapes would be lower and berries smaller because of lack of moisture, he said.
Things looked grim that summer of 1977. Then the rainy season came and a robust 34.7 inches fell.
Local city dwellers, farmers, rural residents who depend on wells — anyone who uses water — can only hope that history repeats itself.
Catch up on Napa County's top news stories
Get unlimited digital access to the Napa Valley Register for just $1 for your first 6 months! Enjoy every article without restrictions and find tons of subscriber-only perks, such as access to our daily eEdition. Click here for details!
Photos: The goats of Linda Vista
The goats of Linda Vista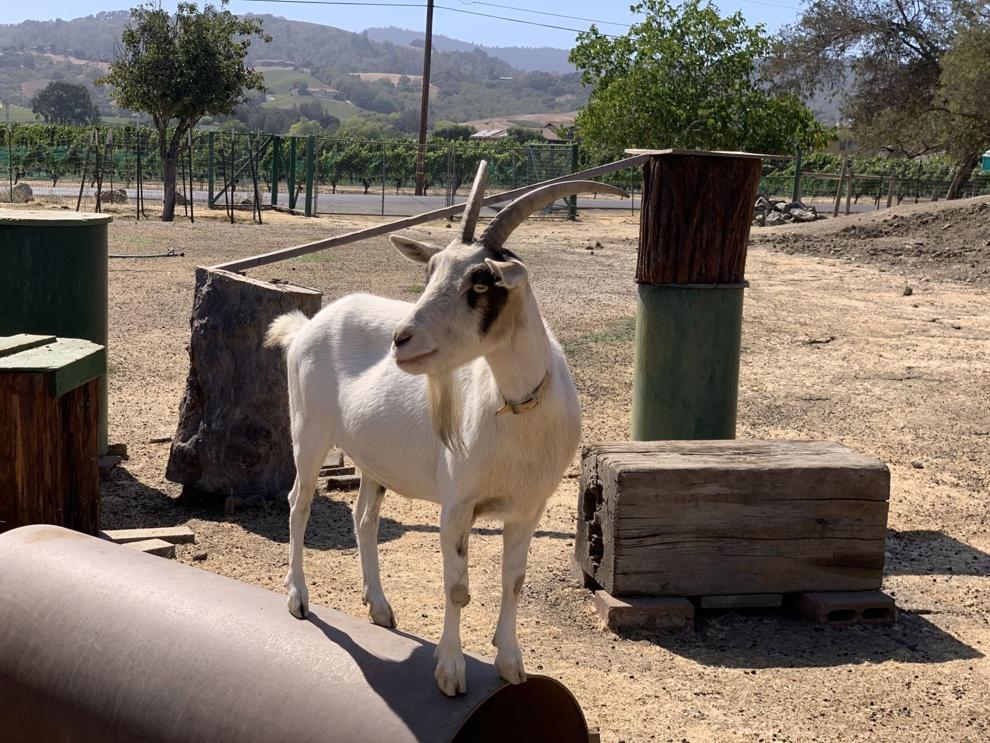 The goats of Linda Vista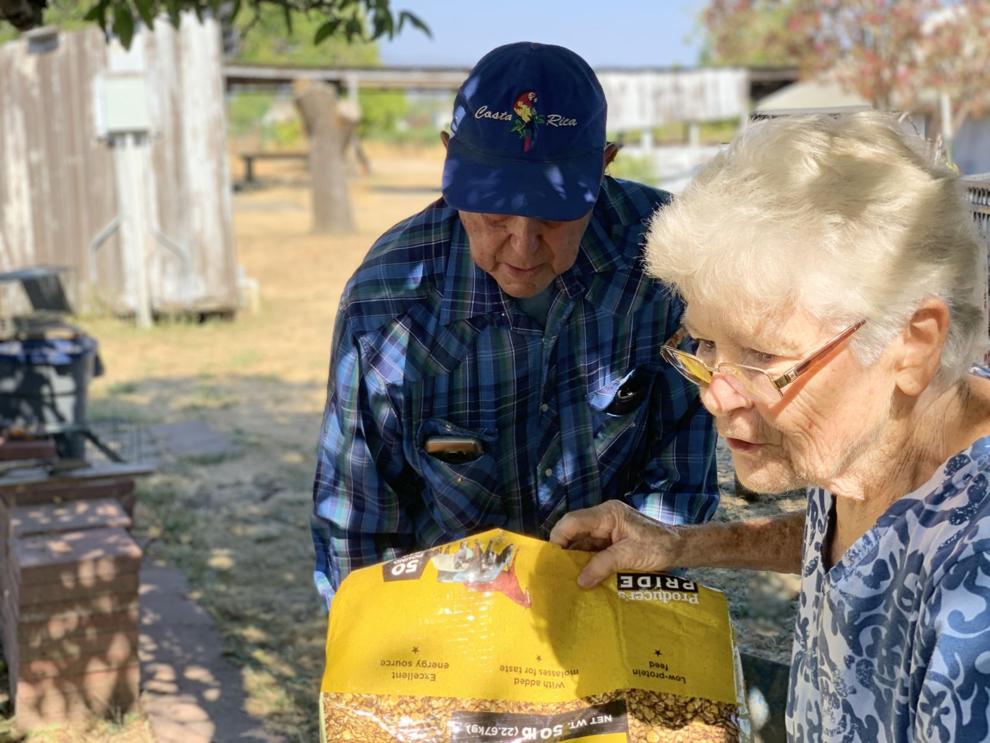 The goats of Linda Vista
The goats of Linda Vista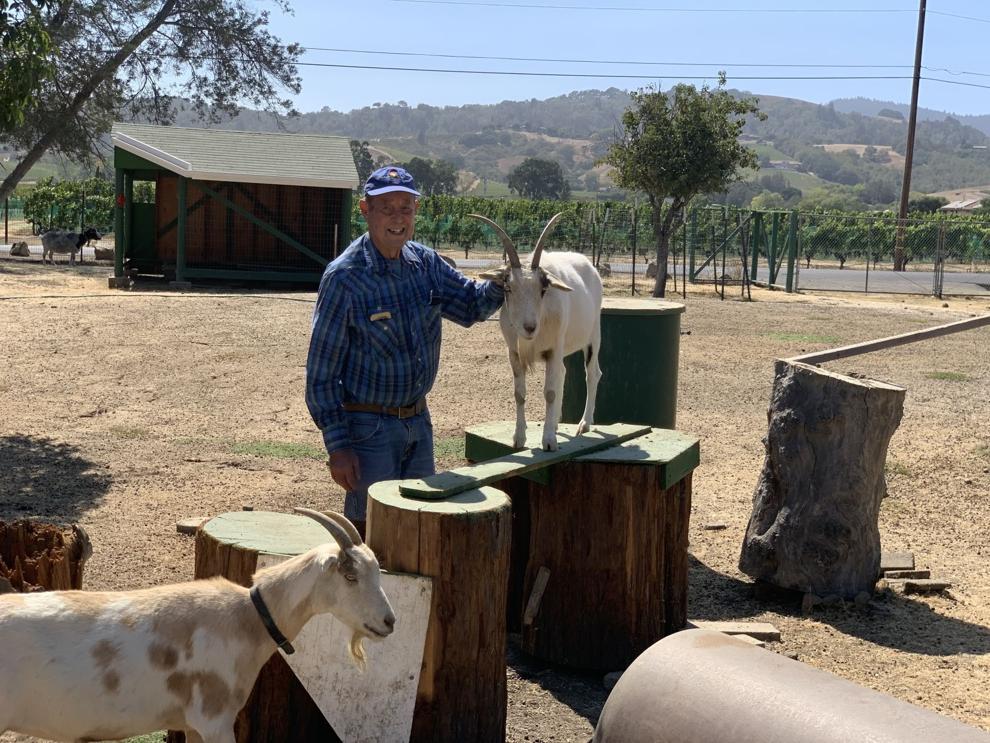 The goats of Linda Vista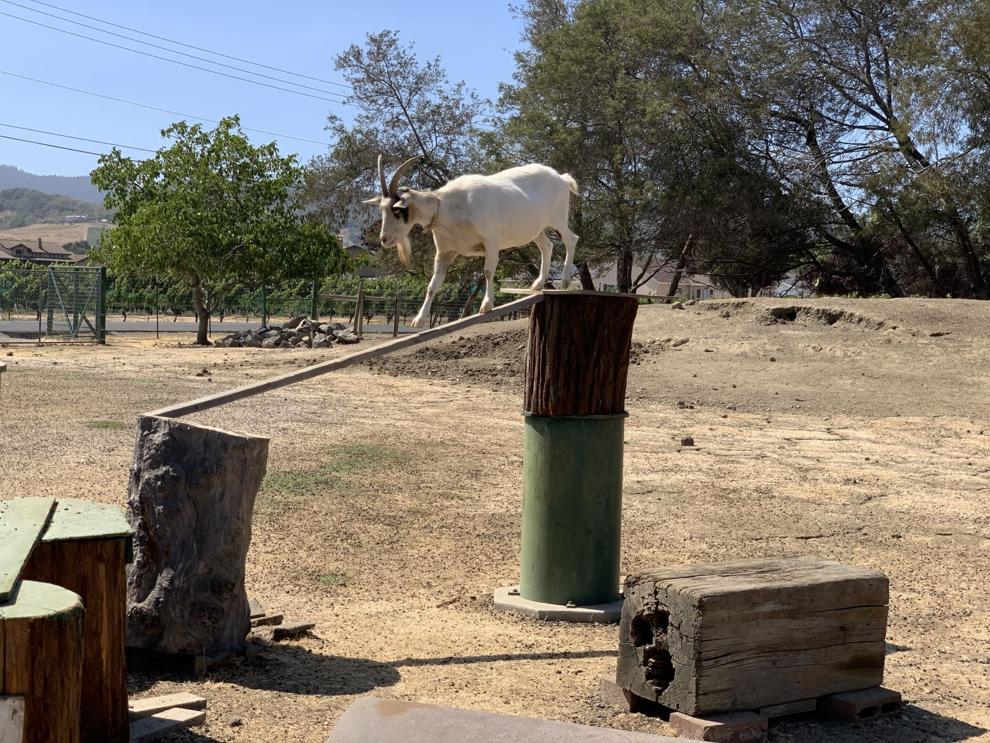 The goats of Linda Vista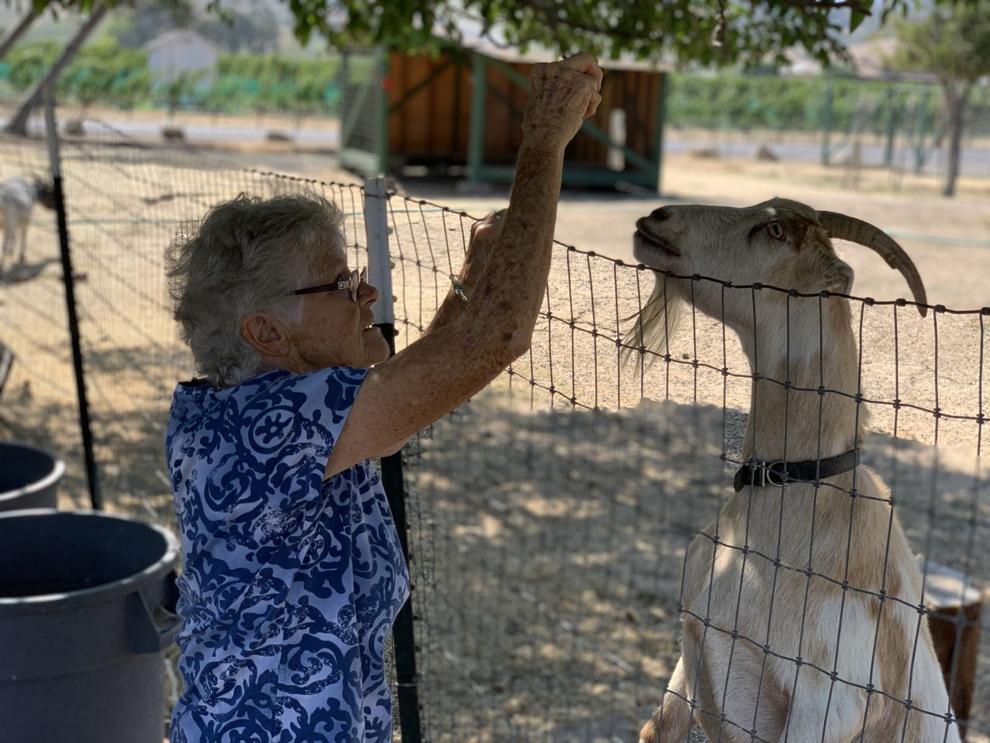 The goats of Linda Vista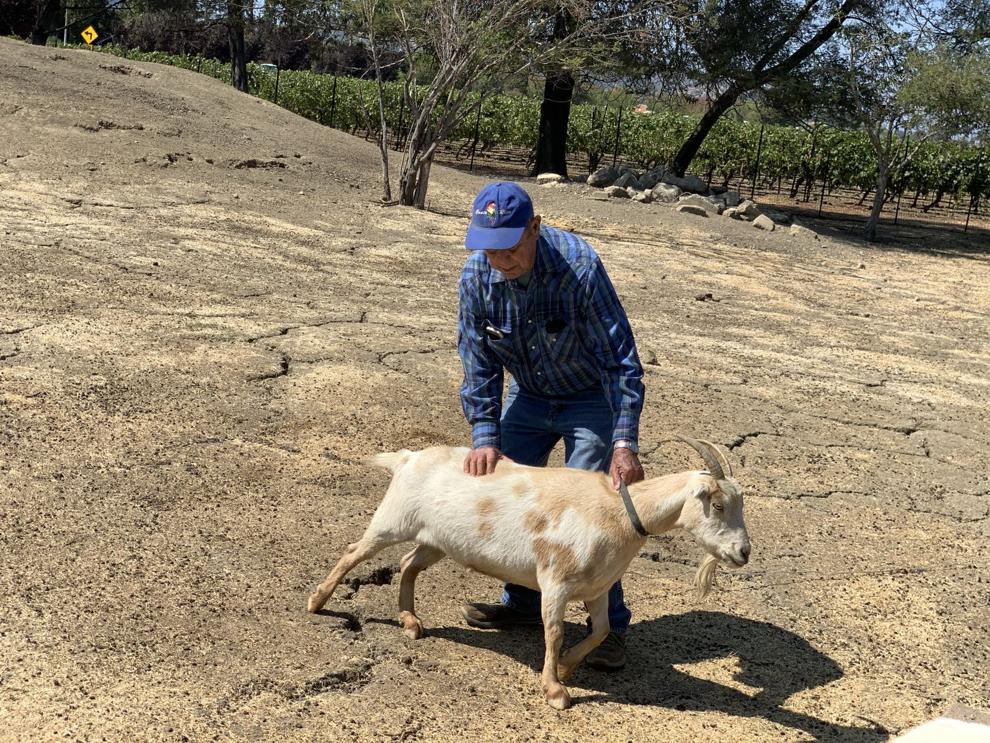 The goats of Linda Vista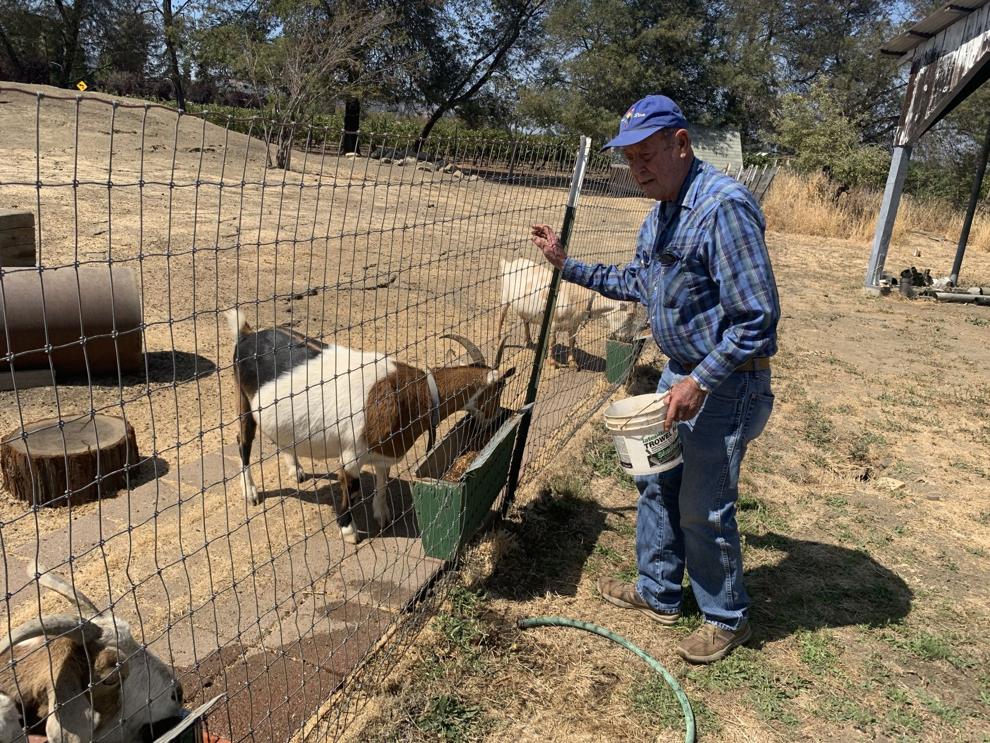 The goats of Linda Vista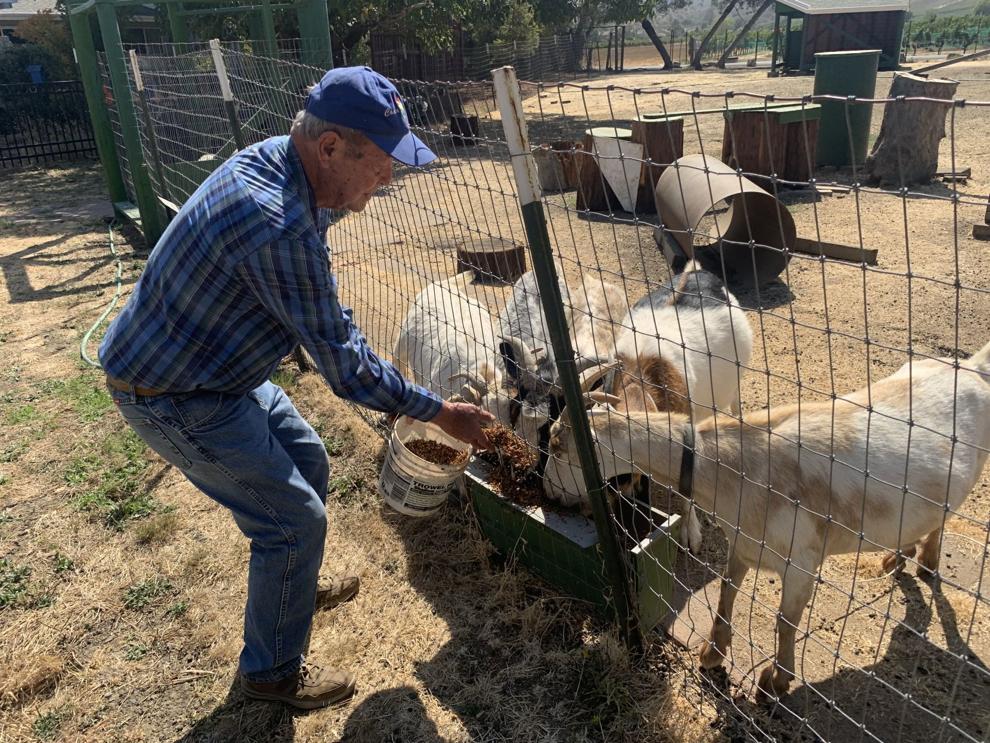 The goats of Linda Vista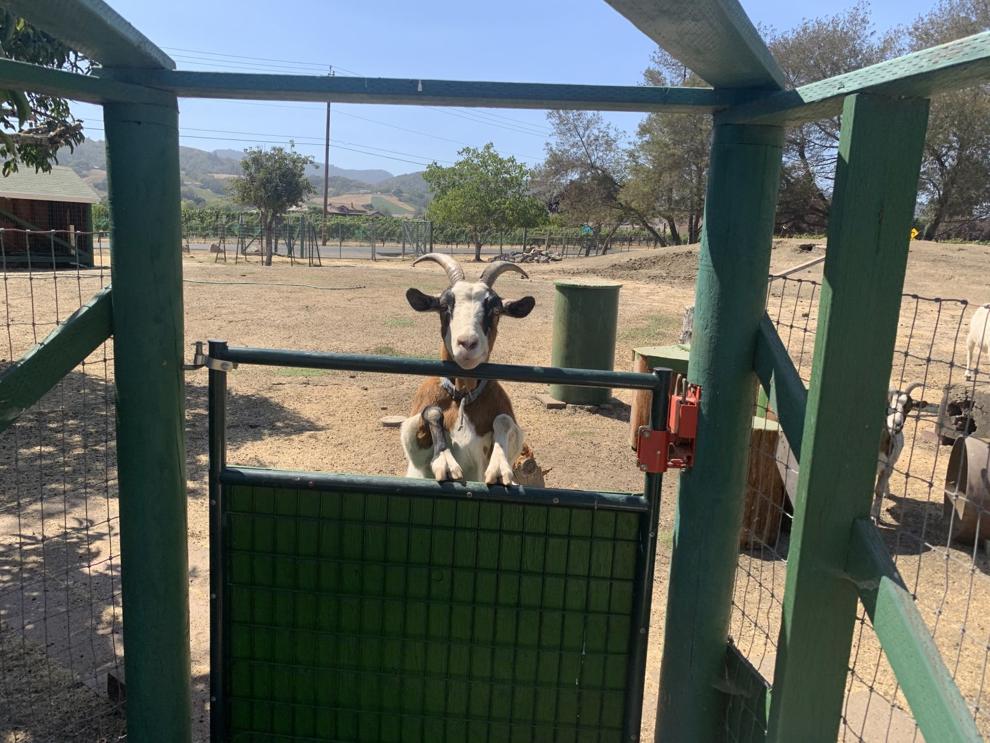 The goats of Linda Vista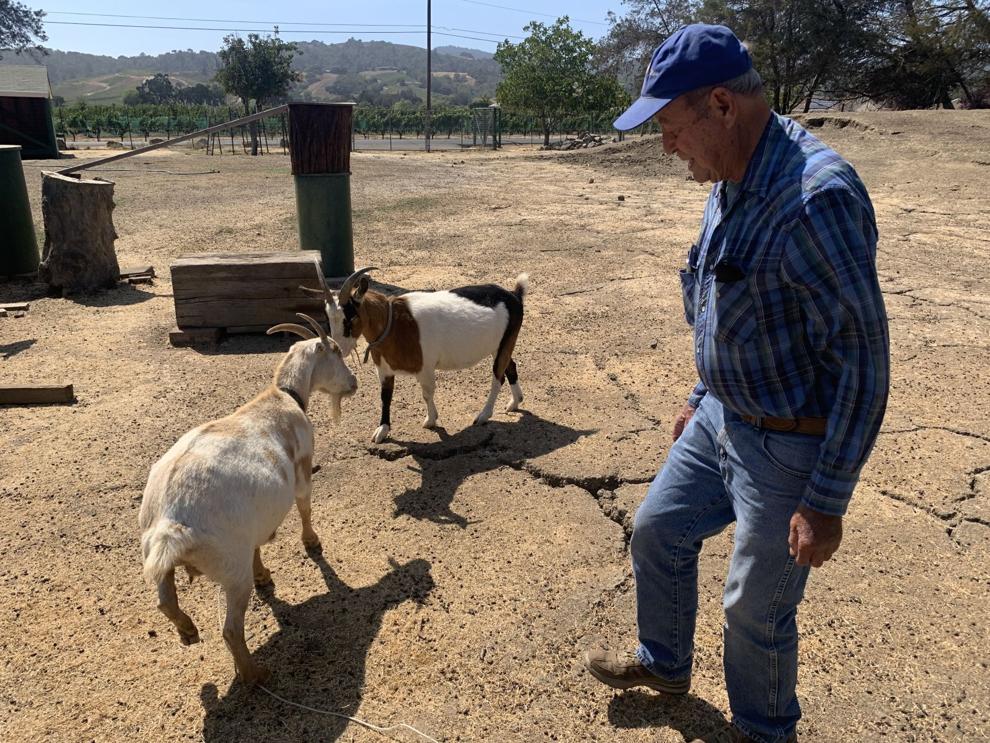 The goats of Linda Vista