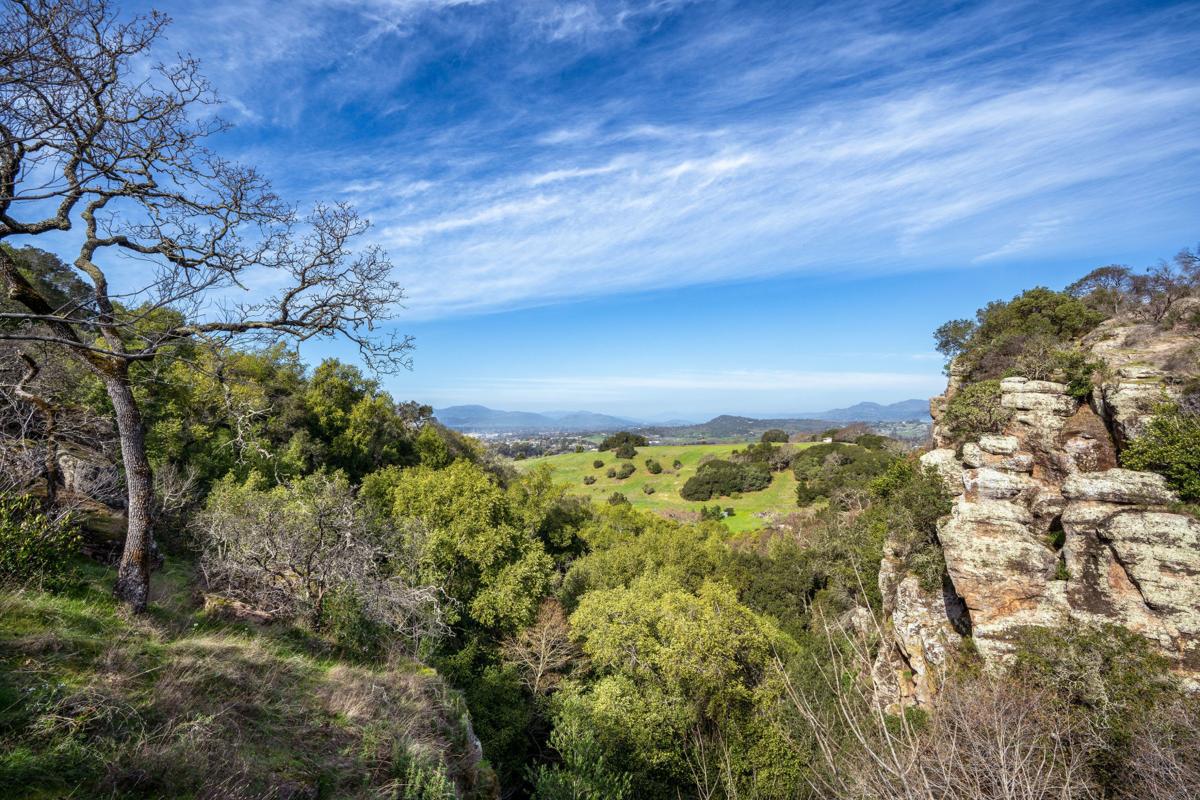 Napa County is amid what could be one of its driest Februaries ever – and, barring a March miracle, one of its driest rain seasons in more than a century.
No measurable rain has fallen at Napa State Hospital since late January. The question is whether any will fall this month at all.
A weak storm system might bring sprinkles this weekend, Mike Pechner of Fairfield-based Golden West Meteorology said. Another weak system could come around Feb. 29.
"Neither of these promises any significant rain of any kind," Pechner said on Monday. "The only thing we can hope for is a March miracle," though he said that it's too early to forecast if that will happen.
The record at San Francisco for consecutive winter rainless days since the Gold Rush era is 43 days, in 2014-15, Pechner said. That provides context for the current local stretch of 20 days as of Tuesday.
"It's more likely we could have rain in March than not," Pechner said. "Whether it's going to be enough for a March miracle – that's the unknown factor."
Pechner doesn't expect water supply troubles this summer, though the summer after could be another story. Among the state's major reservoirs, Shasta Lake is 78 percent full and Lake Oroville 64 percent full before snowmelt.
Locally, Lake Berryessa in eastern Napa County is 89-percent full. Lake Hennessy east of Rutherford that provides water for the city of Napa is 92 percent full, according to the National Oceanic and Atmospheric Administration. Local reservoirs depend on rainfall, not snowmelt.
Pechner expects an early fire season. The hills near his house have green grass only four or five inches tall, compared to two or three feet last year. He can also see lots of brown grasses from last year that he said will dry out quickly.
Yeoryios Apallas grows grapes on 11 acres near Soda Canyon in Napa Valley, most of it Cabernet. He said the dry weather tends to raise concerns among grape growers.
One of his concerns is early bud break, which would be a problem if there's frost later in the season. On the other hand, the warmer weather could lead to lower grape production, which wouldn't be bad given the glut of Cabernet, he said.
"Generally speaking, if we don't have this type of drought year after year, we should be OK," Apallas said.
Annual rainfall in California is tallied from October through September. The Napa State Hospital average annual total dating back to 1892 is about 25 inches. The National Weather Service reports the 2019-20 total so far is 8.5 inches, or 56 percent of the usual rainfall to date.
The heart of the rain year is from December through March. If Napa County doesn't see substantial March rainfall, it will have one of its driest rain seasons on record.
Among those dry rain seasons is 1923-24, when only 9.52 inches fell at Napa State Hospital. The city of Napa well supplies dwindled. News reports from the time said the city was saved from water famine by the completion of its Milliken Reservoir project.
Other especially dry years at Napa State Hospital include 1928-29 at 13.74 inches and 1938-39 at 12.19 inches.
Then came the double-whammy of only 12.56 inches in 1975-76 and 12.65 inches in 1976-77. That blow from nature had local grape growers worried.
Vintner Louis Martini said in 1977 that he'd never seen two dry years like that in a row. He expected the number of grapes to fall because of the stress on the vines and the berries to be smaller because of lack of moisture, the March 8, 1977 Napa Register reported.
Vintner Jack Davies said growers would have to gamble between irrigating vines at a crucial point or saving their reservoirs for frost protection. They probably couldn't do both.
Fortunately, 1977-78 brought a whopping 39 inches of rain to Napa State Hospital. Just when it seemed like it might never substantially rain again, rain came in abundance.
Get local news delivered to your inbox!
Subscribe to our Daily Headlines newsletter.