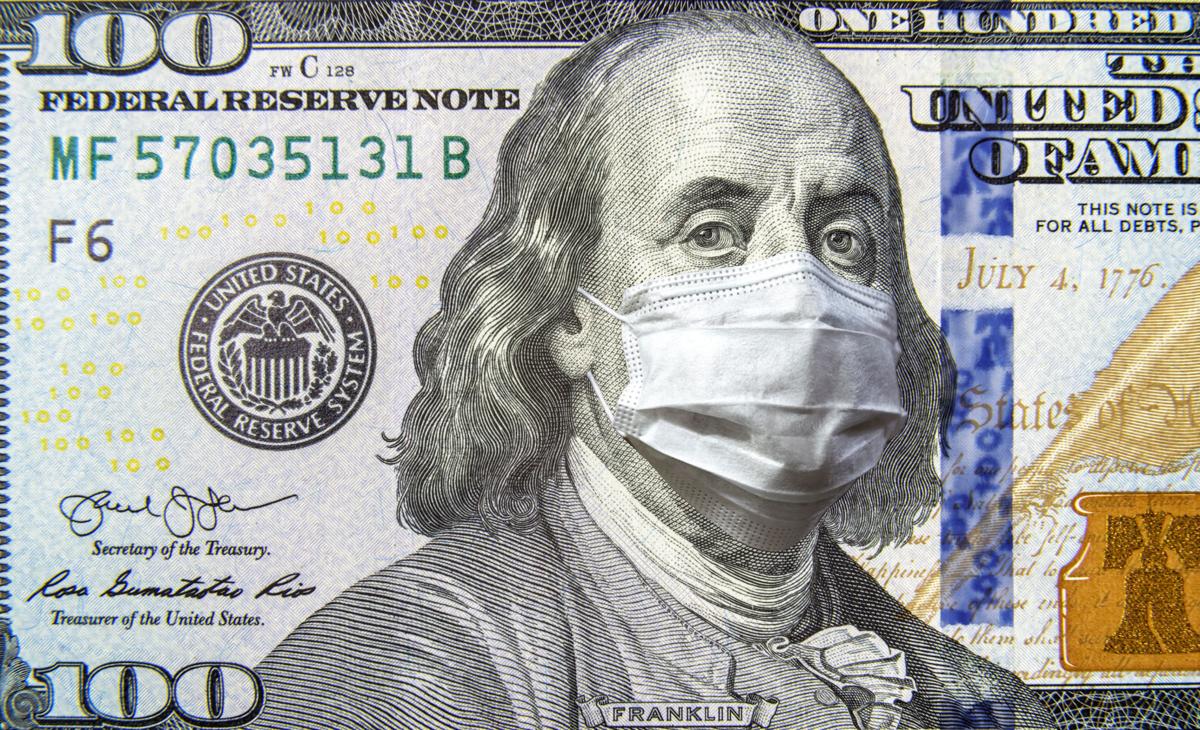 Napa County's quest to enter the orange tier on the state's COVID-19 rating scale has hit a big, red roadblock.
The county didn't make the jump on Tuesday, as county official had hoped. Instead, the red rating and associated tighter restrictions on businesses and activities will remain for at least another week.
Being in orange would allow restaurants, movie theaters, fitness centers, houses of worship and stores to have more people indoors. It would allow wineries to hold indoor tastings. It would allow bowling alleys to reopen.
Support local news coverage and the people who report it by subscribing to the Napa Valley Register.
"Our case rates and testing positivity rates went up, particularly our test rates," said Dr. Karen Relucio, county public health officer. "We think this could be linked to the outbreak at the Veterans Home."
There have been 24 new COVID-19 cases in recent days at the Veterans Home of California at Yountville, Relucio said. Those testing positive are in a skilled nursing facility, residential care unit and independent living unit.
But is it fair for California to penalize Napa County, given the outbreak happened at a state-run facility?
"Their residents and staff and facility interface with our community," Relucio said. "It's not like it's a prison."
Napa County last week looked poised to make the move to orange, with orange-qualifying new case rates. It needed only to maintain those orange rates for one more week. A television news outlet on Tuesday morning reported that the county was expected to make the leap.
"It is disappointing," Relucio said. "It just seems we were going down the right direction and then this outbreak has happened."
Napa Bowl on Soscol Avenue on Monday was preparing to reopen its alleys. Owner Dan Sousa met with his employees in anticipation of the county's move to orange.
"They are raring to go," he said.
Then came the bad news on Tuesday.
"It kills us," Sousa said on Tuesday morning. "We already have people wanting to come in because it's on the news we're in orange. It's on TV that Napa County is in orange … I've got all the employees down here again."
He expressed frustration that movie theaters and fitness centers can open to limited capacity in red, but bowling alleys must wait for orange.
"They can't just keep picking on bowling centers," he said.
Most of those who tested positive at the Veterans Home have been vaccinated, Relucio said. Only one case was symptomatic. She said it's unusual to see so many vaccine "breakthrough" cases — cases where vaccinated people vaccinated test positive for COVID-19.
That's why the county is working with the state to see if these are true positive tests, Relucio said. Another avenue is seeing if there were problems with the vaccines, which in this case were allocated from the federal government to a pharmacy that did the vaccinations.
California rates its counties using a color code based on COVID-19 spread. Colors range from the most restrictive purple to red to orange to the least-restrictive yellow.
Napa County has a seven-day average of new daily cases of 6.3 per 100,000 people. The state adjusts this to 4.7 because of testing numbers. That is above 3.9 needed to qualify for orange.
The county also has a 2% positive testing rate and 3.4% positive testing rate in disadvantaged communities. Those numbers meet the orange criteria, but aren't enough given the case rate.
However, the state is to loosen its criteria for the orange tier once it has vaccinated four million people in the hardest-hit communities. Relucio said that could happen next week.
That means the Napa County has another possible pathway to an orange ranking.
Centers for Disease Control and Prevention Director Rochelle Walensky this week warned of a possible, big COVID-19 case rise nationwide. She said she has a feeling of "impending doom."
Relucio said Walensky was looking at a national perspective, with some states having looser restrictions than California.
"I can't say I have a sense of imminent doom, but I would say it's not out of the realm of possibility we could have a fourth wave, because of the variants that are circulating," she said.
Vaccinations are another tool to prevent COVID-19, Relucio said. But she urged people to keep their guards up and to keep practicing the three W's of watching distance, wearing a face covering and washing hands frequently.
Meanwhile, the county has begun the investigation ordered by the Board of Supervisors on March 4 of the county's vaccine program. Supervisors said they want to make sure the public has confidence in the program.
One aspect is an end-of-the-day vaccine received by Supervisor Belia Ramos in January that was reported on television news. Ramos wasn't eligible under county priority guidelines. However, she said the dose would have been thrown out and wasted if she hadn't taken it.
The county has selected a third-party investigator and the investigation is underway. It should be finished in about four weeks, county Risk and Emergency Services Manager Kerry John Whitney said.
WATCH NOW: COVID RELIEF BILL IS HUGE RELIEF TO THE CITY OF NAPA, MAYOR SAYS
Catch up on Napa County's top sports stories
SEE NAPA VALLEY PHOTOS FROM MARCH