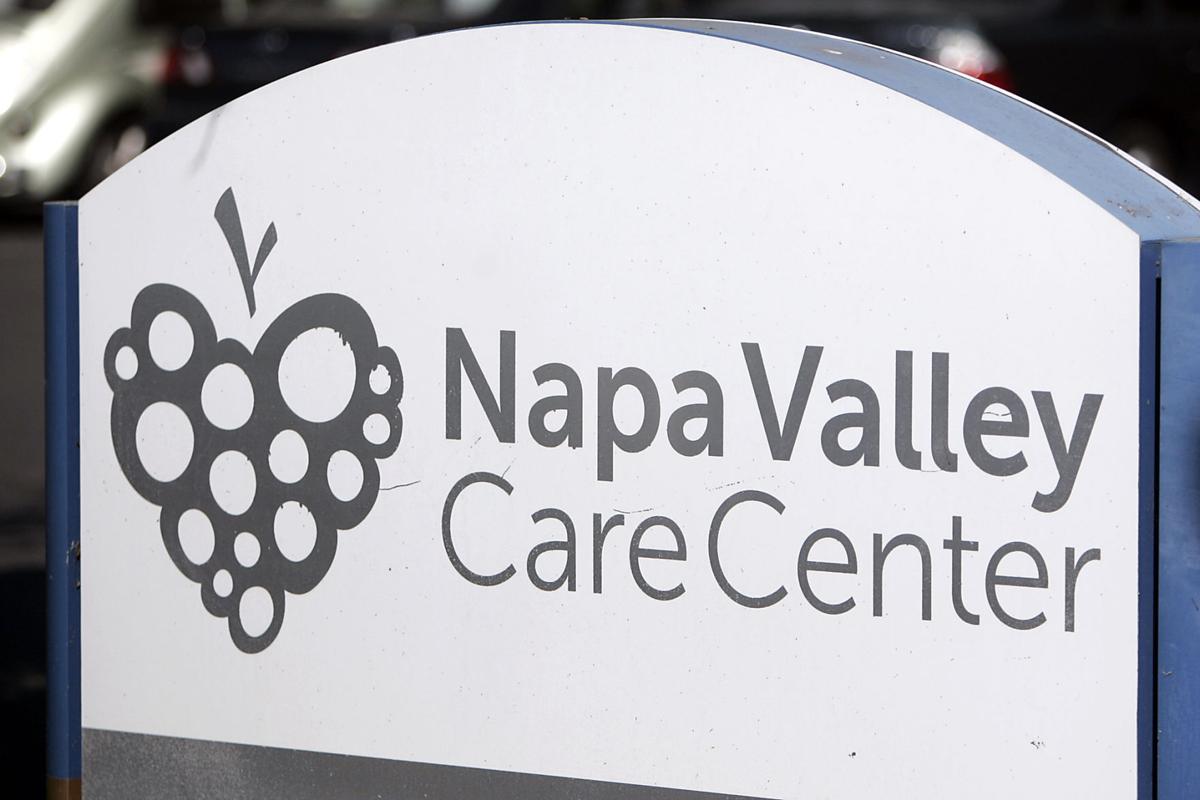 Residents at five congregate living facilities in Napa County account for 10% of the county's COVID-19 cases, data released by county officials shows.
At least 67 of the county's 685 confirmed cases have arisen collectively among residents of Napa Valley Care Center, two of the county's farmworker centers, Napa State Hospital and the County's Department of Corrections, Public Health Officer Dr. Karen Relucio confirmed.
An additional 24 cases have been reported among staff of the five facilities, though the county could not confirm how many staff members were also Napa County residents and part of the county's case total.
The most consequential outbreak is at Napa Valley Care Center, a skilled nursing facility on Villa Lane in north Napa, Relucio said. Eight staff members and 27 of 100 residents have tested positive for the disease; three residents have died, and two are currently hospitalized in an intensive care unit with the virus, a spokesperson for the facility confirmed.
That outbreak has not been contained, Relucio said in an interview Tuesday. The center has been cooperative, she added, but was struggling with "administrative challenges," including a staffing crisis that had ultimately required intervention from the California Department of Public Health.
"What we're seeing is that staff are either out because of illness, or that they do not feel safe coming to work once they find out there is an outbreak in the facility," Relucio said, adding many nursing homes nationwide were addressing staffing shortages for similar reasons.
A spokesperson for the California Department of Public Health confirmed it had sent "a strike team" of infection preventionists and supplemental staff to the nursing facility.
Napa Valley Care Center Administrator Theresa White said in a written statement the facility did not know "exactly how" residents had become infected, but cited the highly contagious nature of the virus. The facility had implemented a series of safety measures to protect residents and personnel beginning in March, she said, but acknowledged the possibility that the virus had been in residents' "system(s) for some time." Seventeen residents are currently isolating with "mild" symptoms, she wrote. None were symptomatic when tests were administered.
The county worked with Napa Valley Care Center to conduct mass testing of residents at the end of June, Relucio said. The center is required to test 25% of its residents and staff, or 64 people, each week.
Napa County has asked that the facility attempt to find a private vendor instead of relying on county resources, Relucio said. The county would like to shift more testing to assisted and independent living facilities that are not licensed by the California Department of Public Health and whose residents remain vulnerable.
Plum Healthcare Group, Napa Valley Care Center's parent company, operates 50 other similar facilities in California, some of which are struggling with far deadlier outbreaks of the disease, the Los Angeles Times reported in May.
Napa County is monitoring active outbreaks at a total of eight congregate living facilities, Relucio said at Tuesday's Board of Supervisors meeting.
Congregate living facilities – predominantly nursing homes and prisons – have proven hot spots for the virus nationwide. Nursing home residents account for more than 40% of coronavirus deaths nationally and almost half of California's recorded deaths from the virus, statistics show.
Two staff members of the Veterans Home of California at Yountville have fallen ill with COVID-19, one fatally. The county's winter homeless shelter has reported a single case among its residents, Relucio said. A single staff member at the county's Juvenile Hall has tested positive, as has a staff member at an eighth facility whose name Relucio said she could not disclose. Residents of those facilities are being monitored for infection, a county spokesperson said.
Officials earlier this month had attributed a spike in infections to a cluster of cases among one of the county's farmworker housing centers. At least 30 of that center's residents tested positive following mass testing; infected residents of that center have since been placed into quarantine either in a motel or emergency isolation trailers provided by the state, effectively ending the outbreak.
But five residents of a second farmworker housing center have now also tested positive, Relucio said, and the county is monitoring the situation there.
The outbreak among residents at Napa State Hospital has been minimal. Just two have tested positive for the virus, though 14 staff members have also tested positive, the county reported. Two inmates and two staff members at the county's department of corrections have tested positive for the virus.
Regionally, both state and local officials have recognized the seriousness of an outbreak of the virus at San Quentin State Prison, which is straining Marin County's ICU capacity and regional testing capacity. More than 1,200 inmates have tested positive for the virus and at least 12 have died.
Watch Now: The psychology behind wearing a face mask