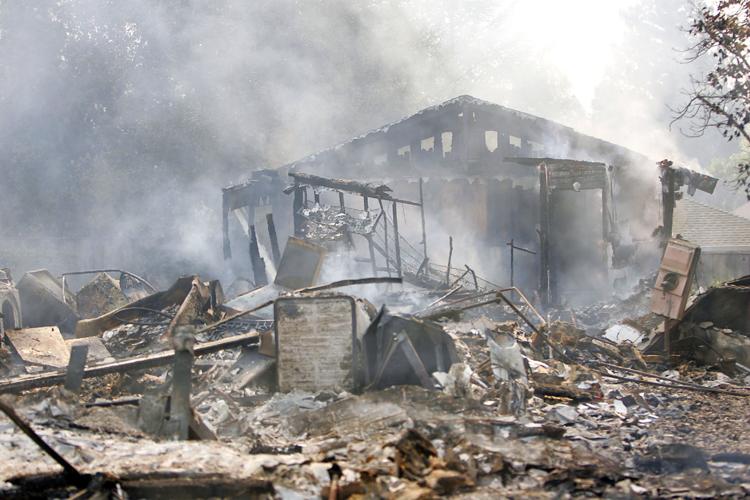 More than 6,000 residents living in Silverado, Angwin, Berryessa Estates and Berryessa Highlands have good reason to prepare for the upcoming fire season – their rural communities are in Cal Fire-designated "very high" fire hazard severity zones.
These aren't the only places in Napa County that show up in the red on Cal Fire maps. Homes are scattered in "very high" fire hazard zones that cross sections of such areas as Mount Veeder and Atlas Peak.
Napa County cities are better off, but not risk-free. Slivers of "very high" hazard zones are on the fringes of Yountville near the Veterans Home of California at Yountville and the western edge of Calistoga. St. Helena and American Canyon contain sections of "high" hazard zones.
The October 2017 wildfires serve as a reminder that much of Napa County during the summer and fall is ready to burn. Cal Fire maps show where wildfire hazards are the greatest in California and locally.
"They take into account topography, fuel types, past fire history, weather conditions," said Napa County Fire Chief and Cal Fire employee Geoff Belyea.
That can lead to results that might surprise the layperson. The rural community of Circle Oaks between the city of Napa and Lake Berryessa, with 180 homes amid brush, trees and mountains, is in a moderate severity zone, though a high severity zone is nearby.
Napa County isn't unique in having communities in "very high" fire hazard severity zones. The Associated Press estimated some 2.7 million Californians live in such areas, from Gold Rush-era Nevada City in the Sierra Nevada to celebrity-drenched Malibu near the Southern California beaches.
"Really, it poses the same challenges you see throughout the state," Belyea said.
Belyea said that one thing in Napa County's favor is its rural communities each have active Firewise organizations of residents working to lessen fire risks. These groups help push such county and state requirements as clearing 100 feet of defensible space around structures.
Lake Berryessa communities
Berryessa Highlands and Berryessa Estates were launched in the 1960s with nearby Lake Berryessa as a draw. The Highlands with about 920 residents is perched overlooking the lake, while the Estates with about 483 residents is 15 miles away along Putah Creek.
Stu Williams has lived at the lake since 1988 and moved to Berryessa Highlands 15 years ago. He has reasons to stay despite the fire risk.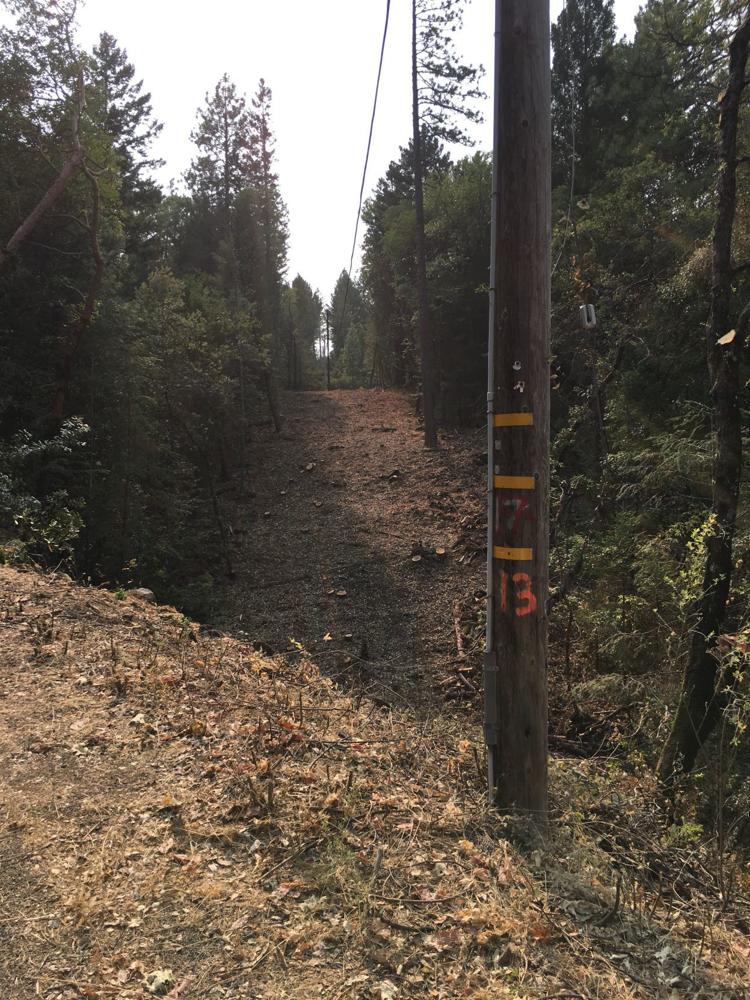 "My love of this lake and the community around here," Williams said. "It's just the people and the lake are very peaceful for both my wife and myself…it's in our blood. We just love this country up here."
Most homes in these areas were built before the state in 2008 toughened the building rules for fire areas. That means they don't necessarily have the fire-resistant roofs, siding and other safeguards required today.
Such steps make a difference. A McClatchy analysis of the Camp Fire that destroyed Paradise in Butte County found that 51 percent of homes built after 2008 escaped damage, compared to only 18 percent built before 2008.
Williams has retrofitted his 2002 house and his barn. He did such things as replace the wood siding with cement board siding and vents with a type that keeps embers out of the attic. The retrofit cost $30,000.
"I decided on my own to voluntarily upgrade because I didn't want to take a chance," Williams said.
Several Berryessa Highlands residents last year were alarmed that some absentee homeowners weren't creating the county-required defensible space around homes. They asked the county to crack down.
"The county really took an aggressive stand," Williams said.
Still, it wasn't enough for Debra Hesse. Last year, the 70,000-acre County Fire had the nearby Blue Ridge ablaze. Hesse worried about camp fires at the nearby Steele Canyon Recreation Area and a hotter climate amid global warming.
Memories of summers spent at the now-closed Rancho Monticello resort helped prompt Hesse to move to the Highlands seven years ago. The threat of wildfires prompted her to recently move to Illinois.
"I absolutely moved because of the fires," Hesse said in a phone interview. "My biggest fear in life is dying in a fire, because there's only one road in (to the Highlands) and one road out."
Angwin is Napa County's mountain town. Its 3,400 residents live amid forests, with Pacific Union College serving as the area's anchor since 1882.
The area has had some tense fire moments, such as during the 1977 Howell Mountain fire and the 2015 Valley fire in neighboring Lake County that prompted mandatory evacuations. Resident Paula Peterson has taken stock of the risk.
"I can hardly close my eyes on a red flag day that I don't think of Paradise and the footage of people trying to get out alive," she said.
Yet there are the payoffs of living in Angwin amid the Douglas Firs, Ponderosa pines and oaks on the slopes above the heart of the Napa Valley.
"It's beautiful," the former California parks ranger said. "It's a very unique community. I don't think I've ever lived anywhere that's so friendly."
Peterson is on the Angwin Fire Safe Council, which has done such things as remove brush along roadways used for evacuations. It also contributed money to the new, Pacific Union College fuel break.
Pacific Union College created the $187,000 fuel break that is 2.7 miles long and 200 feet wide and covers 64 acres. This isn't a treeless, clear-cut strip. College Forest Manager Peter Lecourt said the largest-diameter trees remain and provide shade that helps prevent regrowth.
"The greatest risk to Angwin is a fire starting in the drier Pope Valley area and coming up the hill to Angwin," Lecourt said. "A lot of fires have been fueled by winds from the northeast. That's why this fire break is really in an optimal location."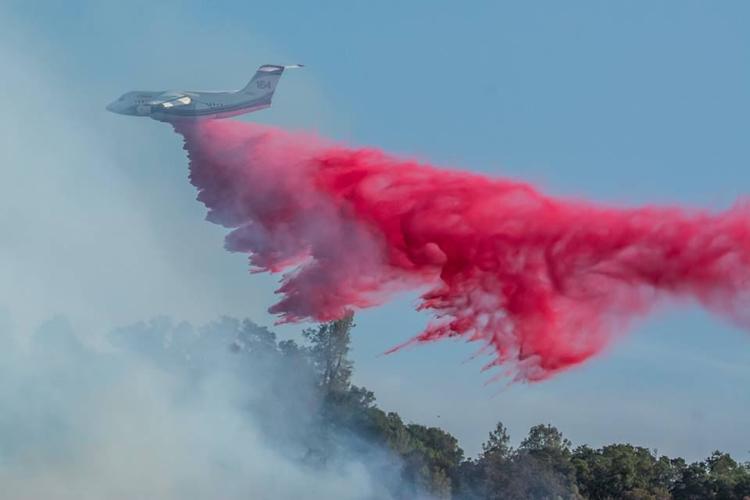 Peterson said the fuel break makes this area accessible to firefighters and during a fire emergency could give Angwin "a fighting chance."
Howell Mountain Road and Deer Park Road would be among the major evacuation routes during a fire. But narrower Old Howell Mountain Road, which could provide an alternative, has not been a through road since a slide during the big 2017 storms and the county has no immediate plans to fix it at a cost of $2 million or more.
Public Works Director Steven Lederer said county officials talked to fire officials about the matter. People might use Old Howell Mountain Road in an evacuation if they could, but there are other egresses, he said.
"It's potentially actually a very dangerous road to evacuate on," Lederer told the county Board of Supervisors on April 16. "The road sits on a steep hillside. There's a very heavily wooded valley below it. And it's a long, windy road."
Peterson said having Angwin meet the fire threat is a multi-faceted situation.
"We have to work so many different directions to hopefully be safe should the wildland fire occur," she said. "At some point, it probably will."
Silverado's more than 1,300 permanent residents had the fire risk they face driven home when the Atlas fire of October 2017 destroyed more than 100 upscale houses there.
This community near Napa has the Silverado Resort & Spa and each year hosts the Safeway Open PGA tour. Residential neighborhoods look more city than rural, complete with sidewalks and plenty of fire hydrants.
Despite this suburban feel, Silverado is in the red on the Cal Fire hazard maps. It is surrounded by brushy hills and mountains that make for a beautiful setting, but also a potentially dangerous one if fire breaks out.
Resident Bill Senske and others last year pushed to make Silverado a Firewise community. A Firewise event this year has a garage door company coming to homes to make certain people know how to open their garage doors even when the electricity is out, so they can evacuate during an emergency.
"That's our first way of stepping into this thing," said Senske, whose own house was spared during the Atlas fire.
The Silverado Firewise group also had consultant Carol Rice prepare a community evaluation. Among other things, the report calls for removing junipers, restricting wood lattice on fences and reducing fuel in creekbeds.
There are challenges to getting participation in some Silverado neighborhoods, though not necessarily from lack of concern or enthusiasm.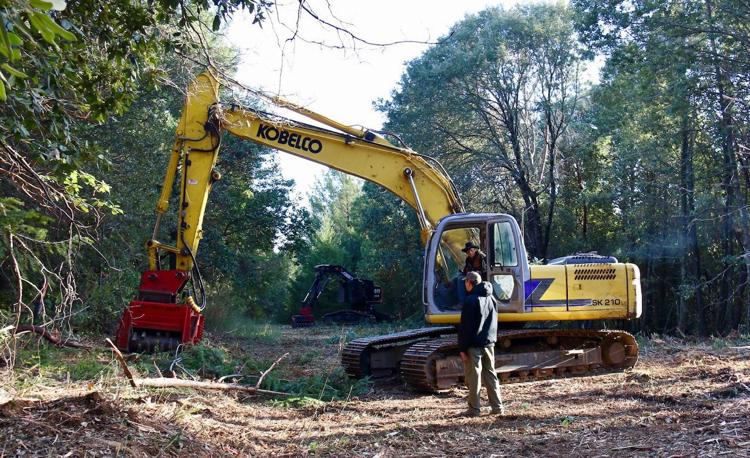 "Up at the Crest, most of the houses are gone," Senske said. "It's hard for people to get involved in preventing fires because they are starting over from scratch."
Napa County has added several new alert features since the October 2017 wildfires. One is high-low sirens on Sheriff's vehicles that can be used to sound the alert even when cell phones are down and the electricity is out.
Belyea encouraged residents to see the Napa County Sheriff video at https://bit.ly/2ZpeU6L so they know what the siren sounds like.
Also, cameras have been mounted on Mount St. Helena, Atlas Peak and Berryessa Peak. Rural residents can go to https://bit.ly/2GrRfKx to get a birds-eye view of the region. If they see smoke, they can call 911.
Rural residents can watch wildfires that have broken out using the cameras and perhaps decide to evacuate, even if there is not yet a mandatory evacuation, Belyea said.
Meanwhile, Cal Fire will also be watching the video feeds. With several thousand Napa County residents living in the very high fire hazard severity zones, the system could be a life-saver.
"This is going to help us with earlier detection of fire, especially in the remote parts of the county," Belyea said.
Homes that are rebuilt from the October 2017 fires in Silverado and elsewhere must meet modern fire standards, such as having fire resistant exteriors and protected vents. That means they should be better equipped to survive future fires.
County Fire Marshal Garret Venya was among the first to respond to the Atlas fire. He said a big problem was embers cast ahead of the blaze by the winds.
"We saw the fire burning houses that did not have much vegetation around them," he said. "That was all ember cast."
The latest building standards will "harden" the structures to help protect them from ember casts, he said.
Whether rural residents live in a "very high," "high" or "moderate" hazard zone, Belyea has the same advice for them – prepare for fire season. That means doing such things as clearing at least 100 feet of defensible space around structures and being prepared to evacuate.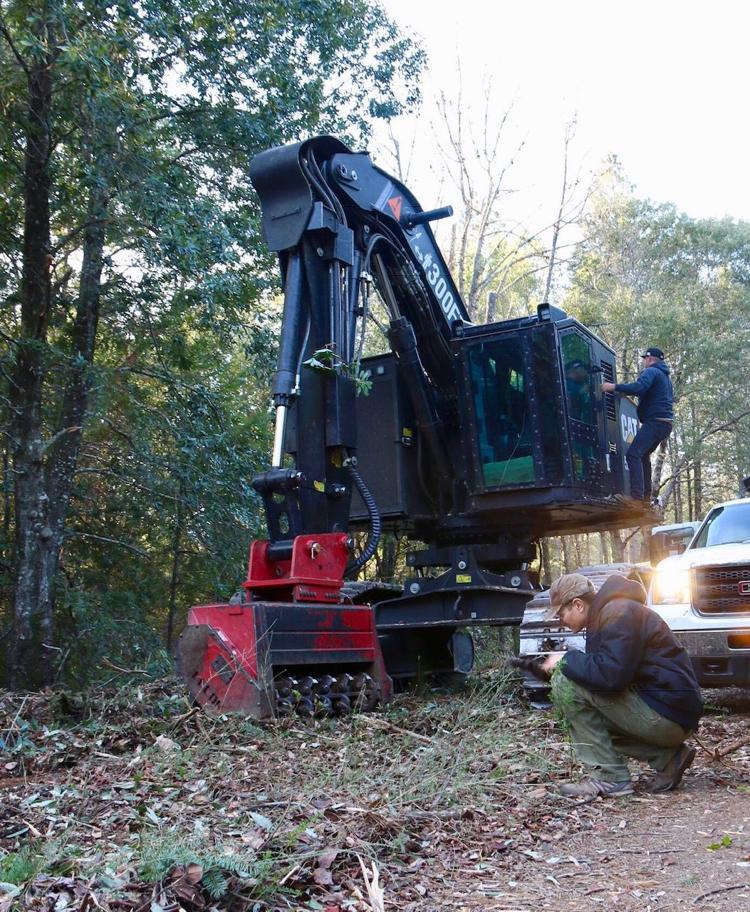 As the latest fire season kicks in, above-average rains in Napa County have created high moisture levels in potential fuels. Still, Belyea said, weeks of hot weather can lower these levels.
"There's so many variables that go into what people call a bad fire season," Belyea said. "It's a difficult question to answer at this point."
All the residents in the county's very high risk severity zones can do is hope for the best and prepare for the worst.