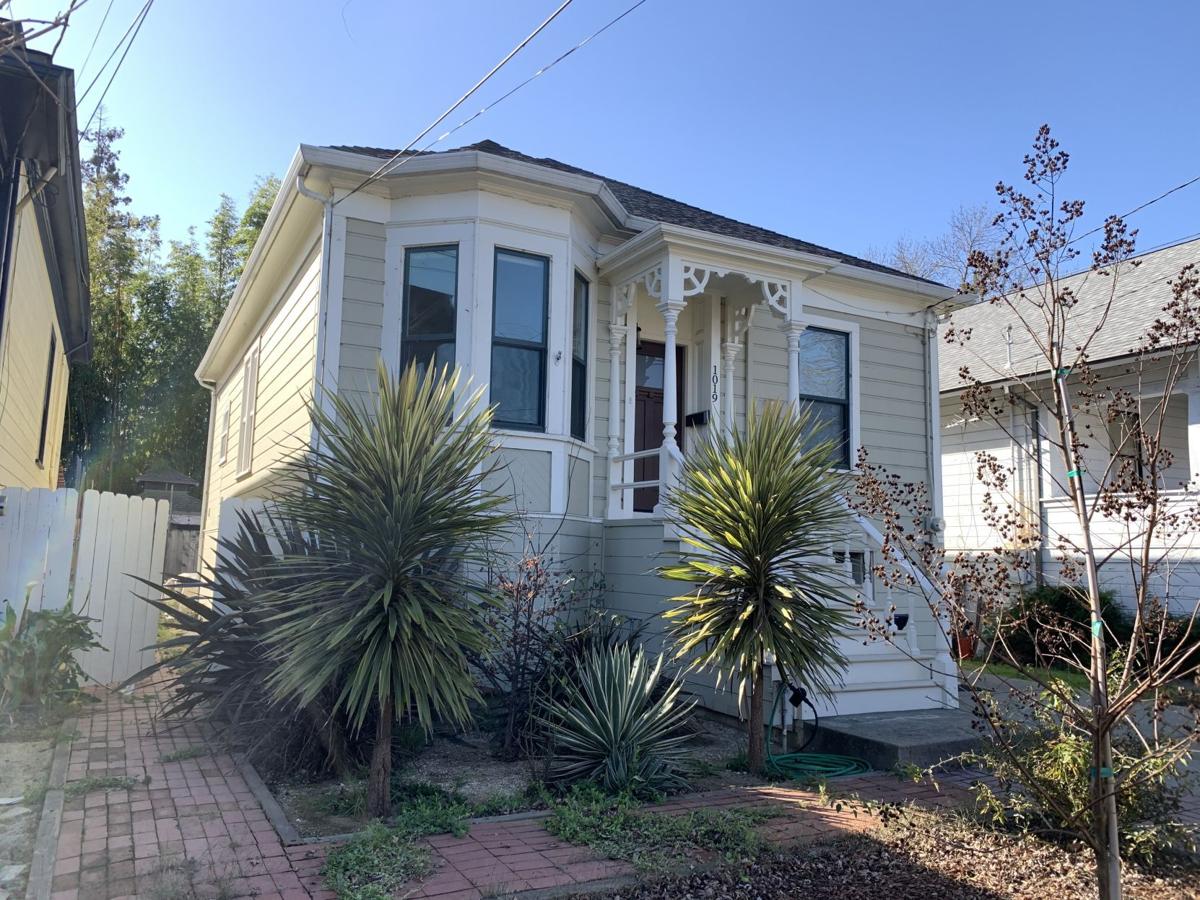 Despite a global pandemic that stressed the economy, Napa County's housing market closed out 2020 on a high note, recording solid sales and a 13% increase in sold prices, two real estate data sources reported.
The number of Napa County homes sold in 2020 rose 9% compared to 2019, reported Bay Area Real Estate Information Services or BAREIS.
As of December, the median sold price of a Napa County home reached $780,000. One year before, the median sold price was $690,000, BAREIS reported. That's a 13% increase.
"It's good news for the economy and very good news for Napa," said Ted Stumpf, the 2020 North Bay Association of Realtors Napa chapter lead.
Stumpf, of Windermere Real Estate, said that he wasn't surprised to hear of the overall increase in sales and prices.
"That has been the trend of the entire year" in Napa County, he said. With strong demand and low mortgage interest rates, "the story hasn't changed at all."
"It's a testament to the strength of the market that even after the pandemic effectively shut down the spring home-buying season in 2020, the market still was able to recover the substantial sales lost in the first half of the year and even top 2019's levels," said Dave Walsh, vice president of the California Association of Realtors and manager of the Compass San Jose office.
"With mortgage rates expected to stay near the lowest in history, demand for homeownership will continue to be strong, so home sales should remain elevated into the first half of 2021, as motivated buyers take advantage of the increased purchasing power," Walsh said.
"Home prices, which usually peak during the summer, were unseasonably strong in December," said CAR Vice President and Chief Economist Jordan Levine, speaking about the state as a whole.
"The imbalance between supply and demand continues to fuel home price gains as would-be home sellers remain reluctant to list their homes during the pandemic, contributing to a more-than-40%, year-over-year decline in active listings for the seventh straight month," said Levine.
Stumpf said that home sales usually taper off during the holidays, but not this year. Due to COVID-19 restrictions, people weren't occupied with normal seasonal plans that would shuffle buying or selling a home to the back burner. "There weren't the same traditional reasons not to focus on real estate as in the past," he said.
A total of 151 Napa County homes sold in December compared to 107 a year ago.
"The momentum is still there," said Stumpf. Napa County real estate is "a good strong market," for both buyers and sellers.
Buyers do have to remain realistic, however.
Stumpf said that for Napa's current median price, $780,000, buyers should expect to find a home in one of Napa's older neighborhoods, probably a three-bedroom, two-bath home, maybe 1,400 to 1,600 square feet. For that price range, a home could be larger, but outdated and "not in great shape, or something in great condition or great location but much smaller."
Ed Toman, a real estate broker that works in Napa, said that "2020 was one of the hottest years" in the Napa County real estate market.
The COVID-19 pandemic led to a lot of turnover in home sales, he said. "People are rethinking what home means," said Toman. For example, residents want a bigger yard, a larger house where they can more comfortably work from home.
Toman has a listing for a home in downtown Napa at 1019 Oak St. Priced at $749,000 it's close to December's median sold price.
Inventory for such homes is quite low, especially in the Abajo district, he said.
The sellers originally bought the Oak Street house as a second home. Now they've moved to the Claremont area of the East Bay. In the first two days of the listing, he'd had at least four requests to see the home.
Napa will always draw buyers, Toman said. "If you want to be in wine country and can afford it, you're going to be in Napa."
Zackery Sperow of Keller Williams Napa Valley has a listing for a home at 102 Ford Drive in American Canyon. The house is priced at $799,000, also close to Napa County's December median.
Looking back, Sperow said that the 2020 housing market "was a major lesson in human behavior during COVID." During a crisis, people are going to make life changes, he said. That includes city dwellers who found themselves cooped up in small apartments, and forced to work at home. Now they don't have to, he said. Which leads them to Napa.
Buyers from areas such as the East Bay, Silicon Valley and San Francisco "think our prices are cheap," he said. "And we have everything they want" here in Napa, he said.
"We have the restaurant scene, the bar scene," he said. Citing all of the new tenants that opened in 2020 at First Street Napa, "that's incredible," he said. You don't see that in other parts of the Bay Area. "Napa commercial real estate is doing extremely well."
What are these new Napa buyers asking for? Walkability, Sperow said.
Former city residents want to be able to walk or bike to restaurants, shopping and events. "I want to be close to the action" is what clients often tell him. "Everyone from the city lists that as their number one thing."
"They love downtown, Alta Heights, the alphabet streets," he said.
"They are looking for charm, yards, and they don't really care about the size" of the home. After all, many of these buyers are coming from one-bedroom apartments and dense neighborhoods.
However, to buy a home at the Napa median price of $780,000, buyers will have to look to more "traditional" neighborhoods, not downtown. For that price, a buyer might find a home with as many as three bedrooms, and be semi-updated, "but maybe not the finishes you want."
"There's just no inventory. That just shows that the quality of life here is really great," said Sperow.
Watch now: common home buying myths
Photos: Check out Napa city's most expensive home sold in December
Catch up on Napa County's top news stories