A group of about 50 community volunteers, Napa city and county staff, and local homeless service providers gathered before sunrise Wednesday in the South Napa Century Center parking lot, in the chilly darkness of the early winter morning, to kick off Napa County's annual one-day homeless tally known as the point-in-time count.
Support local news coverage and the people who report it by subscribing to the Napa Valley Register. 
After assembling at 5 a.m., the crowd split into small groups — generally with a driver, a member responsible for recording information on an app, and spotters — with each assigned to cover certain tracts of Napa County. Over the next few hours they traversed Napa and tallied instances of observed homelessness — of tents, encampments, recreational vehicles and other vehicles that were likely being lived in, as well as sightings of homeless people themselves. As with the past two counts in 2020 and 2022, the groups didn't seek to wake up and survey the residents.
Many of the groups were also led around Napa County by peer outreach guides — people who'd experienced homelessness, either in the past or present — with specific knowledge about where unsheltered people might potentially be.
This year's point-in-time count generally represented a return of such guides, of community volunteers, and of the predawn meeting of everyone taking part. Because of the COVID-19 pandemic, the 2021 count was canceled entirely and the 2022 count was delayed for a month. When last year's count proceeded in February 2022, it almost entirely involved local government workers and staff from homeless service providers.  
Two Napa RV dwellers are trying to avoid becoming homeless. But finding a place to park is becoming harder and harder to find. 
Counties are required to carry out the survey every other year — though some, like Napa, carry out the count annually — by the U.S. Department of Housing and Urban Development (HUD), which uses the data to estimate the number of Americans without housing. HUD uses point-in-time data to determine funding for homeless programs.
All the Napa groups this year were scheduled to finish counting at about 9 a.m., though the final number for this year — ascertained through a mathematical formula — will take some time to be calculated, according to Molly Rattigan, the city of Napa's deputy city manager in charge of coordinating the city's response to homelessness.
To calculate the point-in-time count, the data of unsheltered residents counted Wednesday morning will be combined with the data of sheltered homeless residents during that time (Rattigan noted in an email that 87 of 104 beds at Napa's South Napa Shelter were occupied on Tuesday, and 36 of 50  beds inside the winter shelter at the Napa Valley Expo were occupied Tuesday night.)
Rattigan did not expect any major changes in the overall number of homeless residents counted this year.  
That would be generally in line with the most recent history of Napa's point-in-time count; Napa County tallied 494 people during its 2022 count — the data was released that May — which represented a slight increase from the 464 identified in 2020. A joint county and city press release at the time said the data indicated that a predicted large increase in homelessness caused by pandemic-related impacts didn't happen in Napa. 
The tally also stayed fairly steady in most other recent years, except when it jumped from 323 unhoused people in 2019 to 464 a year later. But county staff attributed that leap to the adoption of a more widespread counting system that replaced a previous, more time-intensive process — which had involved waking homeless residents up to survey them — in 2020.
During Wednesday's survey, Rattigan joined with Ashley Hacker, an outreach worker for Abode Services, and Brandee Freitas, of Napa County's Housing and Homeless Services Department, to count in two census tracts, which included several areas around Soscol Avenue — stretching out, in some cases, to the hills at the edge of the city — and near the South Napa Shelter on Hartle Court.
The team began its work in the early — and still dark — morning by driving around the more residential areas and noting vehicles people were likely living in, and checking out parks and other likely spots where unsheltered residents have been known to sleep.
Then, once dawn arrived, the group proceeded through the parking lots and Napa River-adjacent areas, left muddy by a streak of rainstorms and still frosty in the morning, near Soscol and Imola avenues — including several places where encampments have been built out — before finishing their work around 8:30 a.m.
Through the morning, Rattigan handled entering data into an app — which Napa transitioned to using last year, replacing paper forms — that recorded data such as age, gender, type of housing and location.
Rattigan noted that in the weeks following the count, those involved in Napa's homeless services system will be gathering further demographic data, including information on health conditions, self-reported mental illness and more.
PHOTOS: Napa County conducts point-in-time count of homeless population
Point in Time Count 10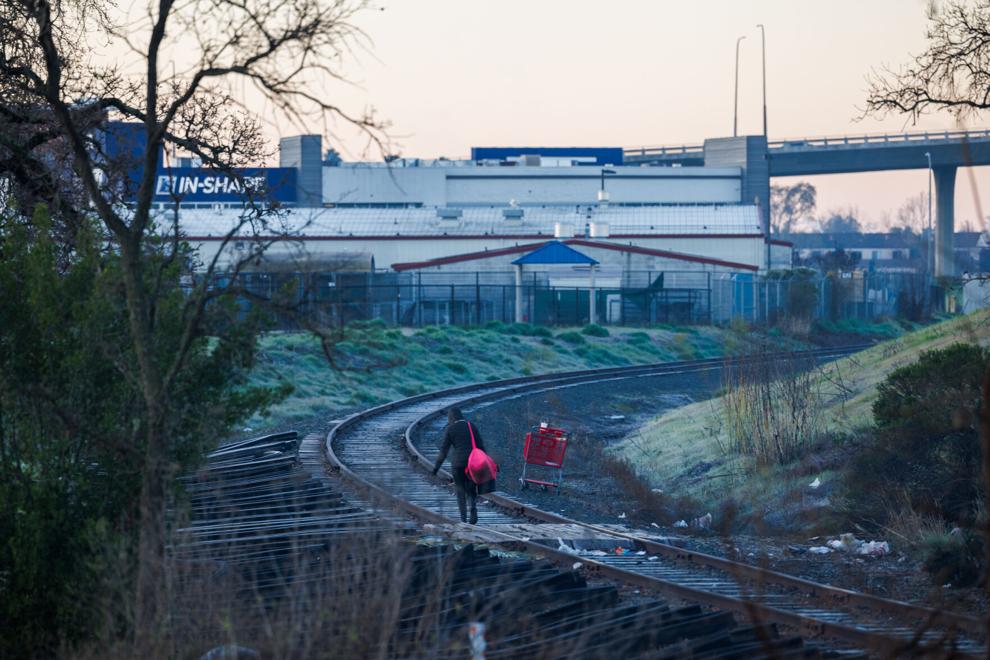 Point in Time Count 1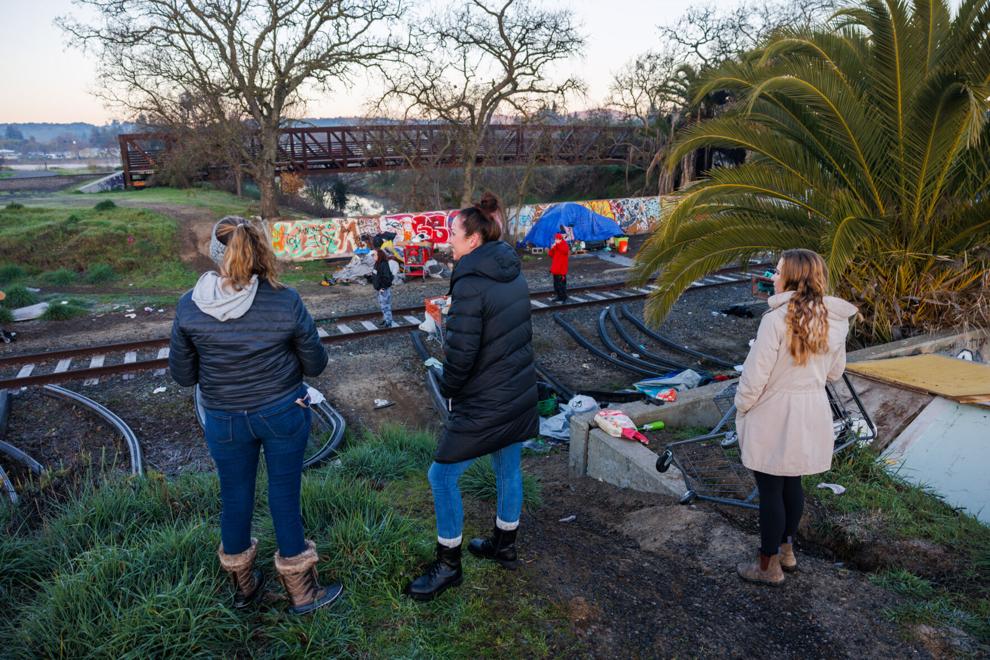 Point in Time Count 4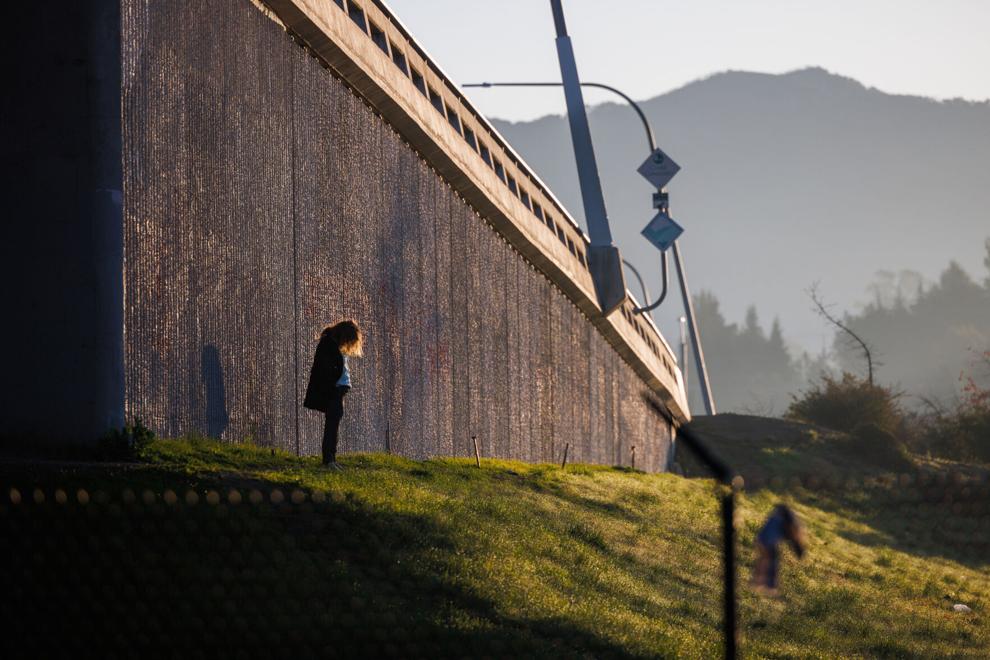 Point in Time Count 3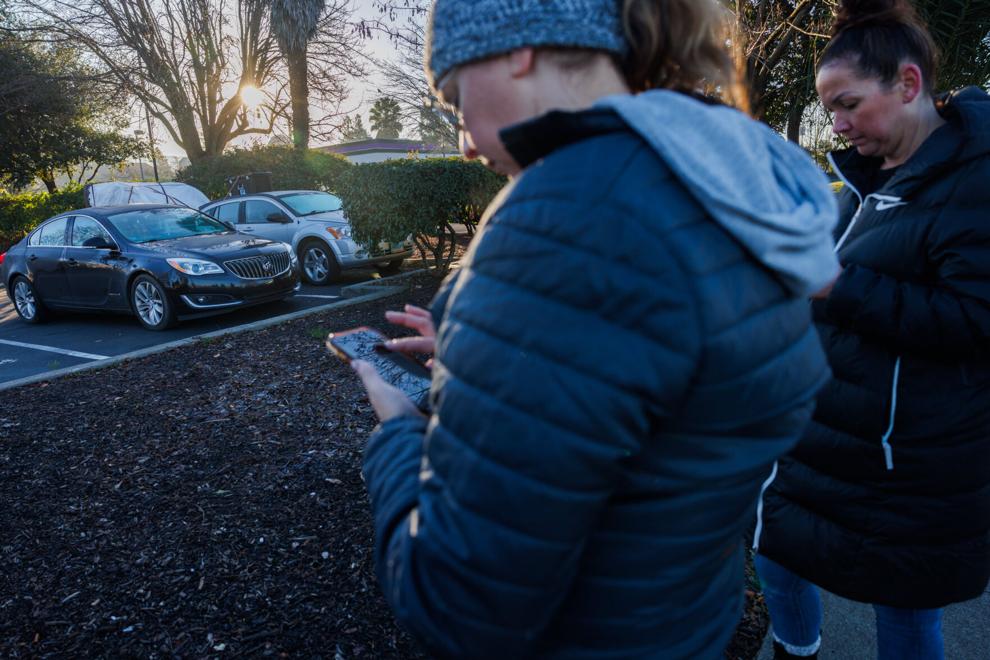 Point in Time Count 2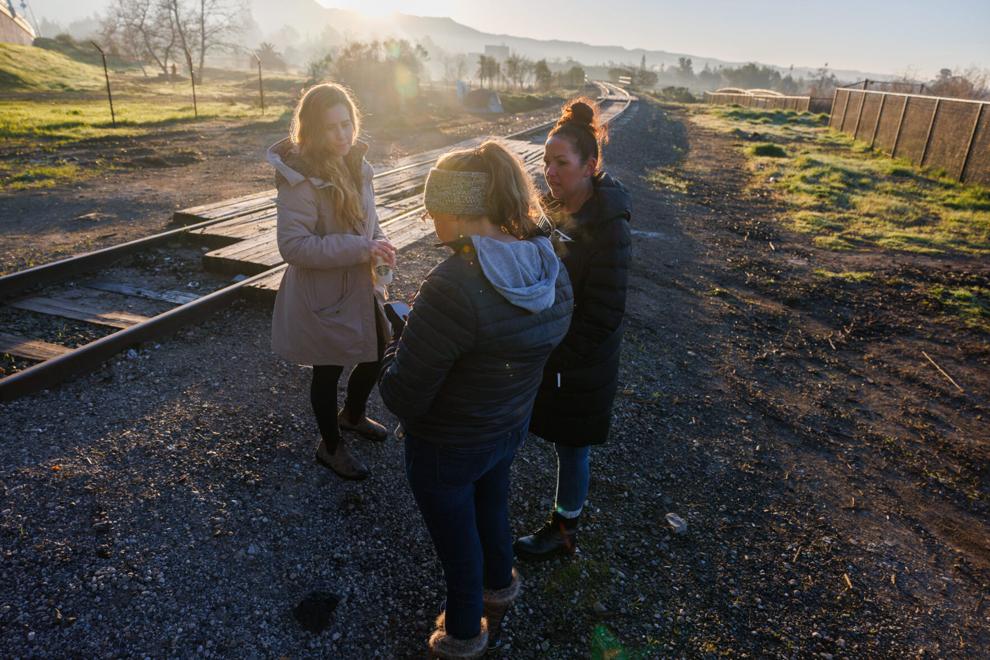 Point in Time Count 5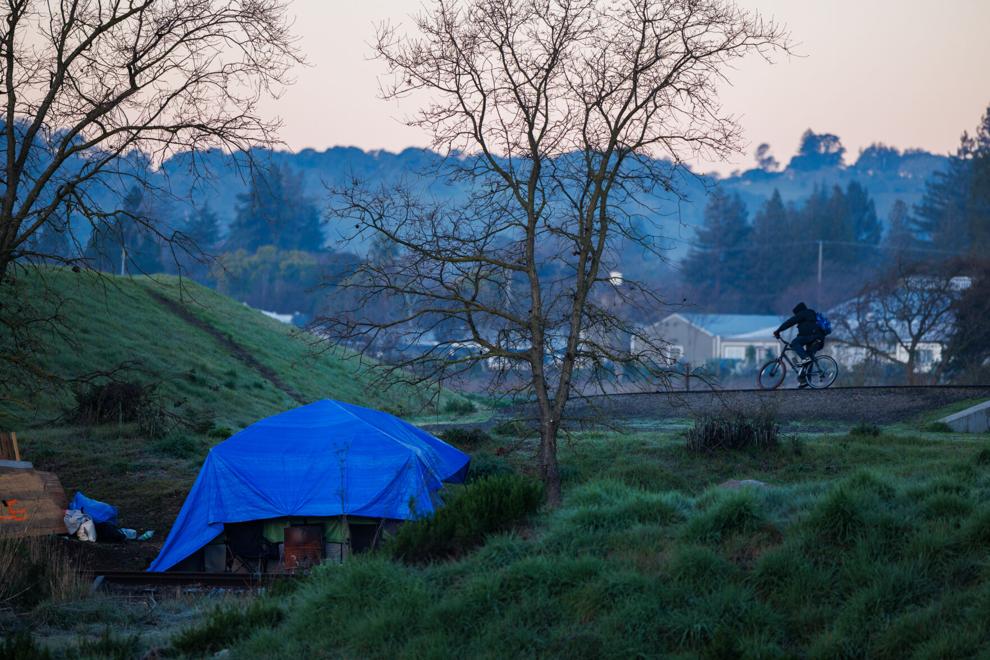 Point in Time Count 6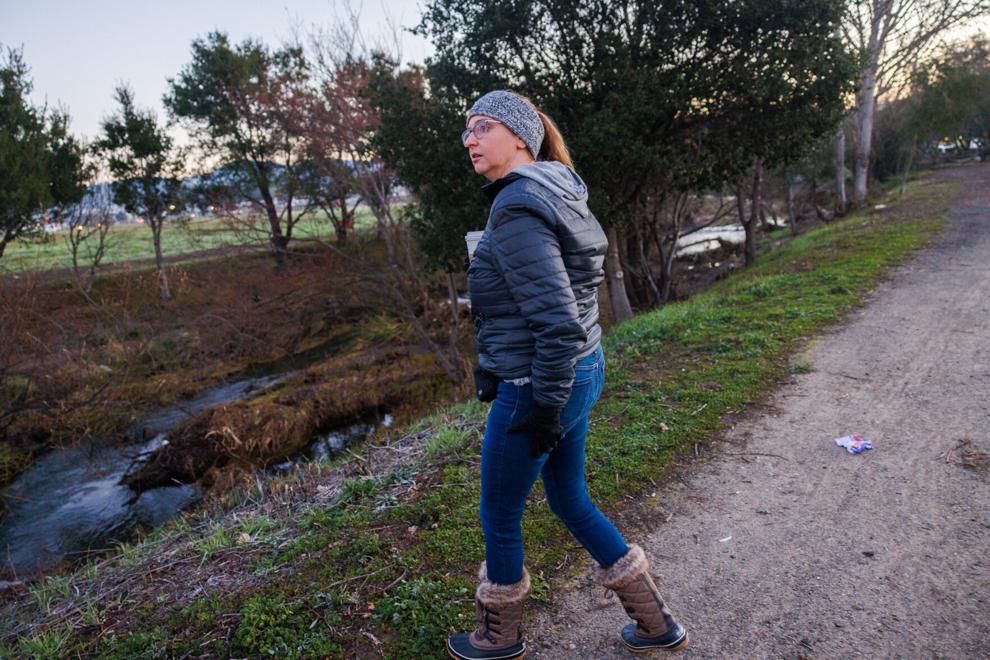 Point in Time Count 9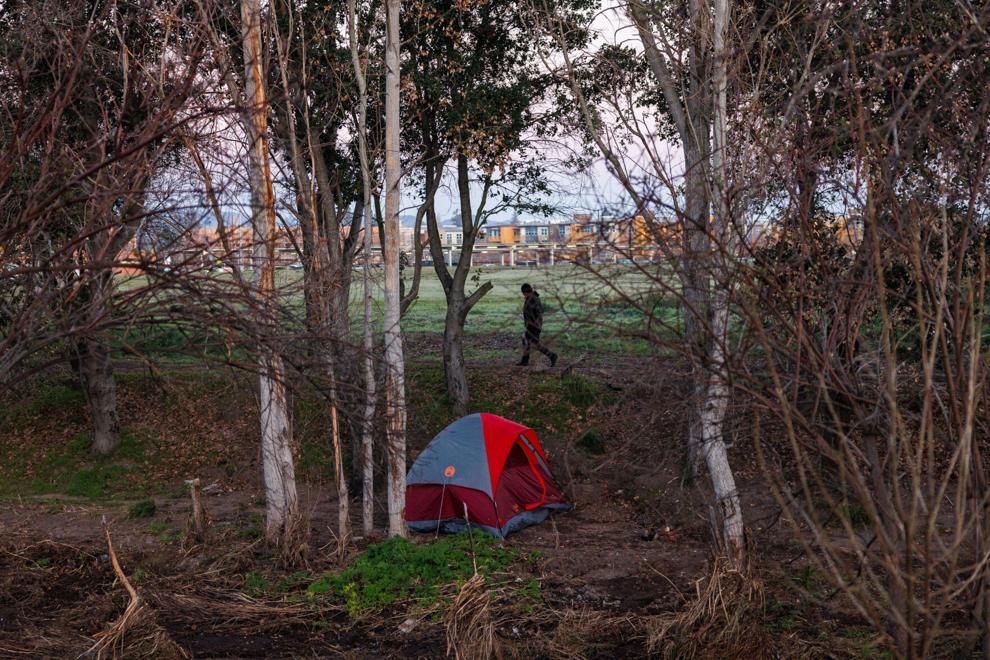 Point in Time Count 7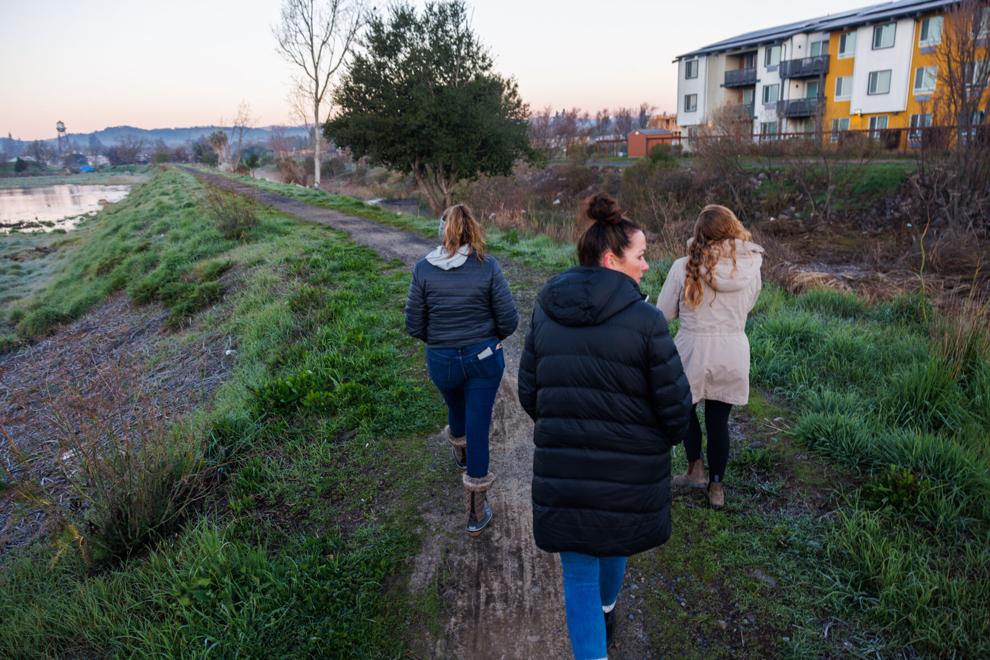 Point in Time Count 8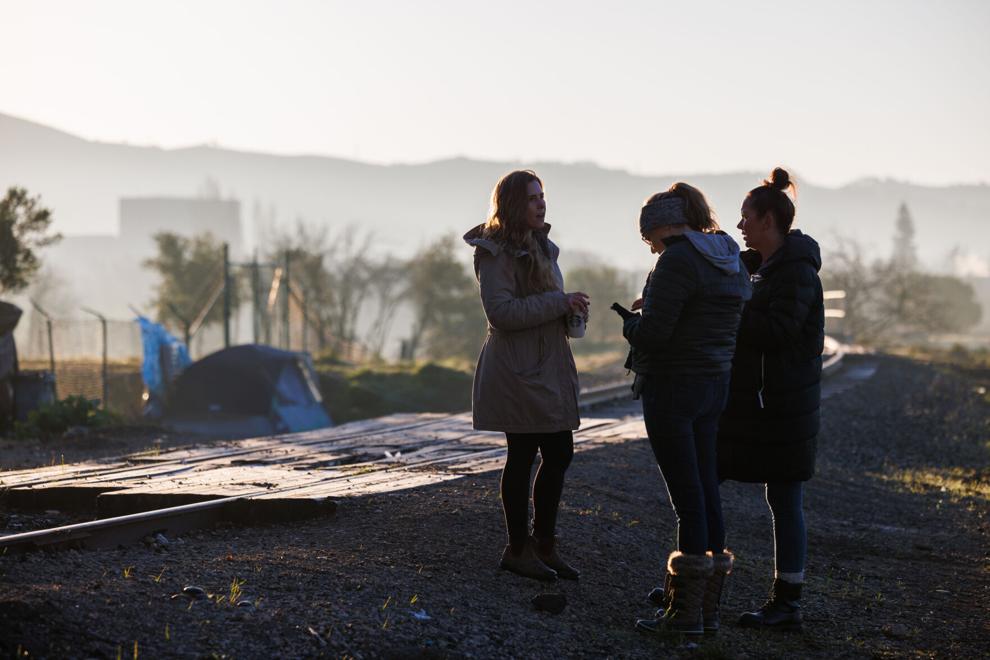 Point in Time Count 11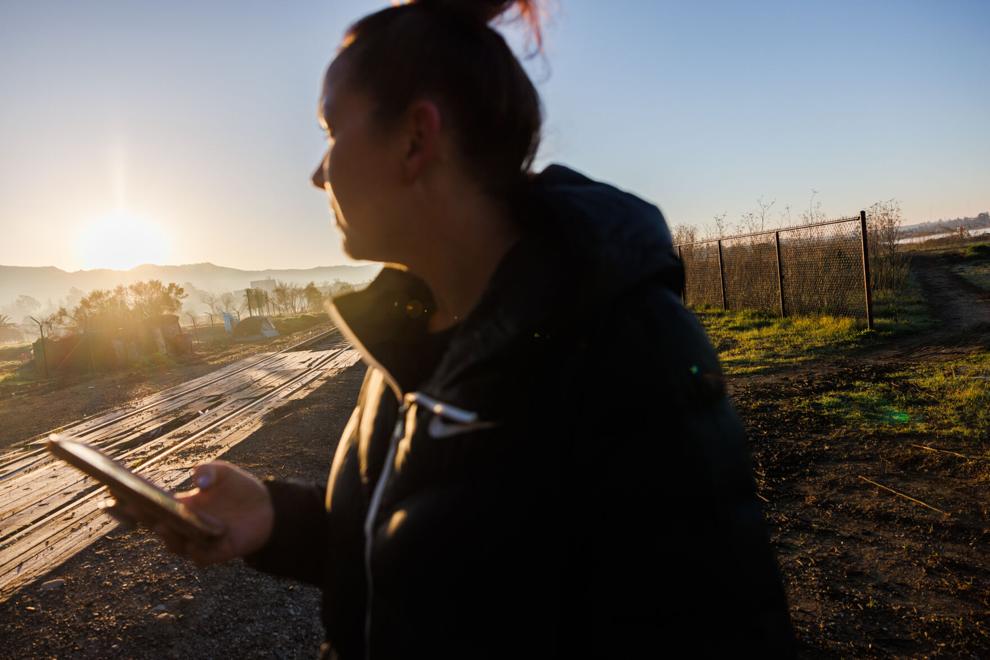 Point in Time Count 12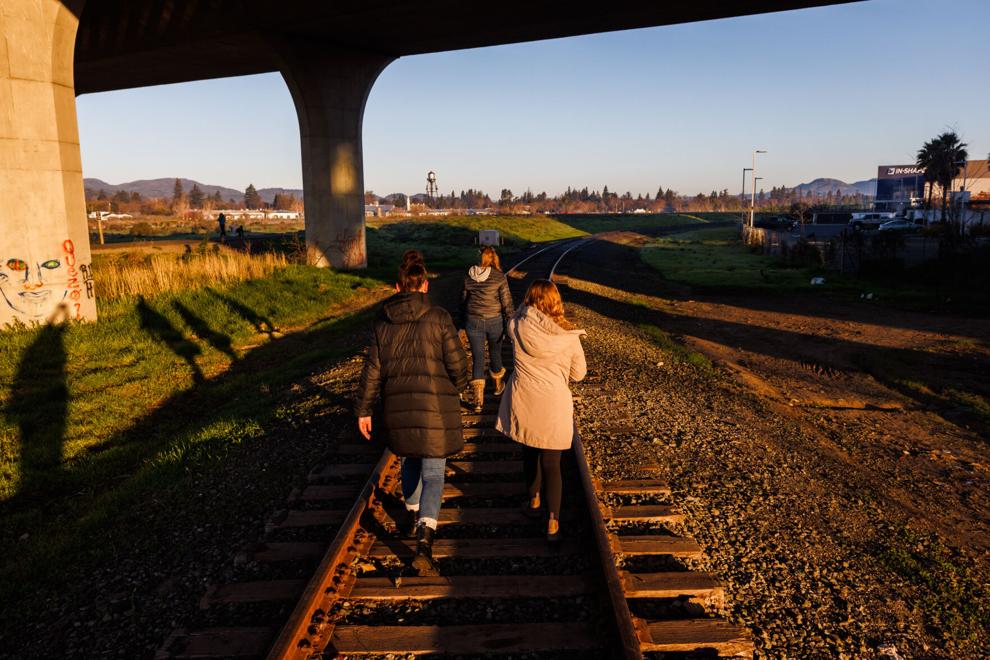 Point in Time Count 13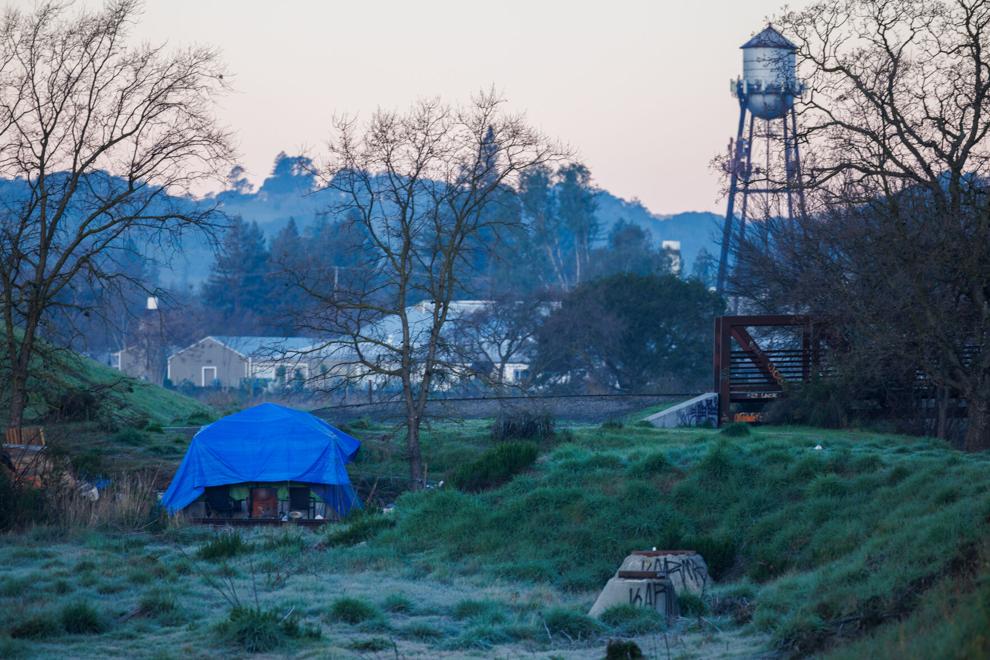 Point in Time Count 14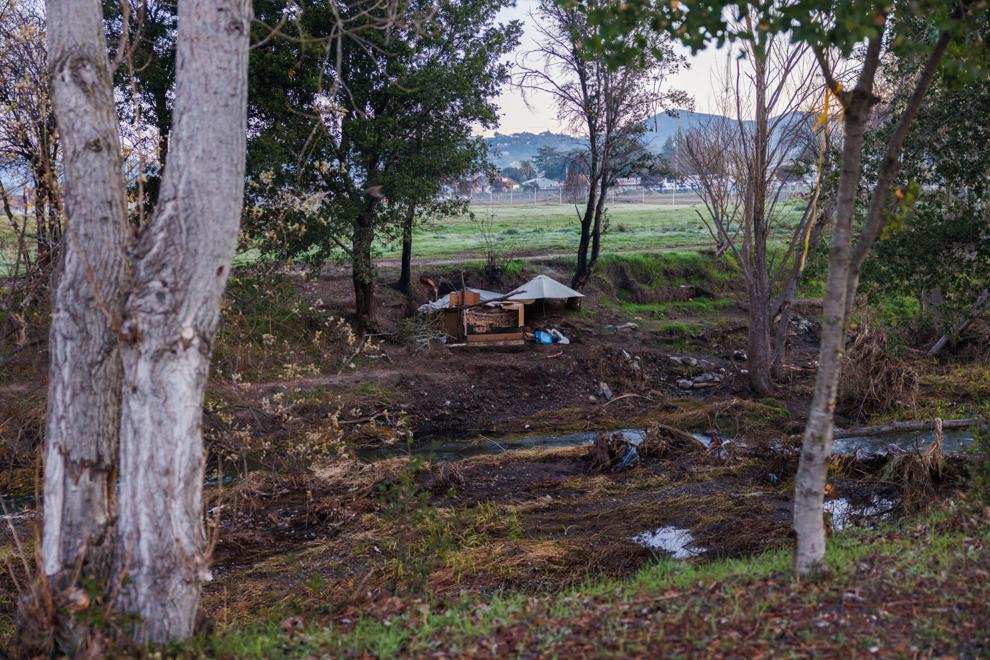 You can reach Edward Booth at 707-256-2213.