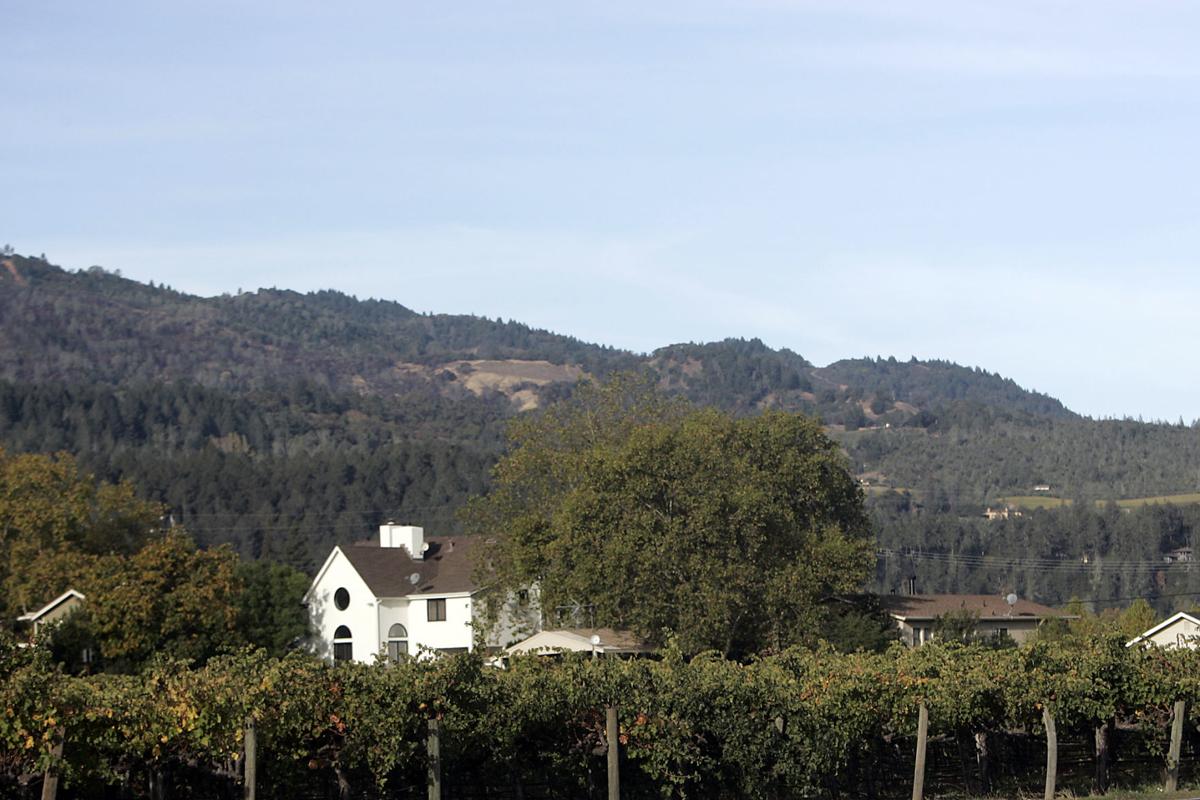 Napa County is considering how to mold the future of its world-famous wine country balancing a host of factors, from housing demands to requests for wineries in remote locations.
County supervisors and planning commissioners met Tuesday – several of them by teleconference—to discuss such matters. The Board of Supervisors creates growth policies and the Planning Commission carries them out.
Planning commissioners at some meetings have said they'd like more Board of Supervisors guidance. An example came in October 2019, when the commission approved the Hard Six Cellars winery on Diamond Mountain.
Several commissioners questioned allowing a winery of this scale along a narrow, remote road, but said they didn't feel they had county policy behind them to deny it. Opponents appealed and the Board of Supervisors in February decided to overturn the commission's decision and nix the winery.
The Planning Commission uses a comparison chart for proposed wineries to see how they stack up against existing wineries. Commission Chair Dave Whitmer said the chart is helpful, but limited when looking at proposed wineries in remote locations.
"That's an important issue for the Commission to understand better from your Board, how we should be looking at those," Whitmer said.
Face-to-face with the supervisors on Tuesday –albeit by Zoom – commissioners received no magic answer or sure-fire formula.
Board Chair Diane Dillon said the county when crafting the 1990 winery definition ordinance decided to look at winery proposals on a case-by-case basis. A proposed winery along a boulevard is different than one on a steep hill.
"Every situation is different," Dillon said. "We're a small county, but within our county, it's quite diverse."
Dillon said she thinks the commission has felt bound by the comparison chart. She wanted the commission to feel it has the freedom to look at the particular situation.
Supervisor Alfredo Pedroza agreed.
"I think the fact is all the easy development is gone," Pedroza said. "So we're facing these requests that are unique ... I want to make sure the planning commissioners are empowered to look at the site-specific conditions for that development, to either get approved or denied."
Another issue was housing. Amid high housing prices, California wants communities to make house-building a priority. Napa County, meanwhile, is trying to protect agricultural land that is the backbone of wine country from development.
The state predicts Napa County, with its population of about 140,000, will add 20,000 people by 2040, county Planning, Building and Environmental Services Director David Morrison said. He talked of the challenge of accommodating the housing need.
Several supervisors mentioned working with the cities to locate housing within their boundaries, as opposed to on agricultural land.
"I think it's that relationship is really going to allow us to build the next Napa," Pedroza said.
Commissioner Andrew Mazotti talked about potential difficulties. He works for Zapolski Real Estate Group, which is developing commercial property in downtown Napa.
He questioned whether the community deep down really wants more housing. People say they support affordable housing, until they learn 50 affordable units are proposed in their neighborhood, he said.
"The community has to be OK with us building housing and then we will figure out a way to get it done," Mazotti said.
Right now, nothing will pencil out unless it's a large-scale development, which takes large pieces of land, which is contrary to what Napa County's agricultural preserve is all about, Mazotti said. He instead advocated vertical development in the cores of the cities.
Supervisor Brad Wagenknecht said the county needs to repay cities for taking housing that otherwise would have to be built in unincorporated areas.
As an example, Wagenknecht mentioned that some wineries are asking to have tastings that go later into the day. He views late tastings as competing with businesses in cities.
"I want the people to leave wine tasting at 4:30 or 5 in the evening and I want them to be able to go back and get their reservation for dinner back in Napa, so they're able to keep the Napa businesses alive," he said.
He also noted the county allows wine-and-food pairings. He doesn't want these pairings to become meals so people don't go to city restaurants.
Supervisors and commissioners discussed limiting the size of houses amid Napa Valley agricultural lands. The county limits winery development to 25 percent of the parcel. New rural homes can be built to any size and Morrison said 8,000 square feet is not unusual.
Whitmer, the former Napa County agricultural commissioner, said grapes can grow just about anywhere. What makes Napa County wine so valuable is the quality of the local grapes.
"So what's important? It's the soil. It's protecting the place. If you want a reason for limiting the size of the mansions on the valley floor, you've got it right there," he said.
But proposed houses don't go to the Planning Commission. Limiting the size would take action by the Board of Supervisors at some point.
The meeting began with a history lesson—how Napa County created the agricultural preserve in 1968 and voters passed Measure J in 1990 and its successor Measure P in 2008 to limit development of farmland. Ninety percent of the county is open space.
"Being able to protect something like this in an area that's so desirable is very, very difficult and should be recognized and congratulated on every occasion," Morrison said.
Before Tuesday, the Board of Supervisors and Planning Commission had last met on March 10, 2015. That session was a "growth summit" that attracted more than 400 people to the Napa Valley Unified School District auditorium.
Tuesday's session had only a few people in the Board of Supervisors chamber, which has only about a dozen seats because of COVID-19 physical distancing requirements. It's unclear how many people watched on Zoom and by internet. Four people participated in public comments, three by phone and one by email.