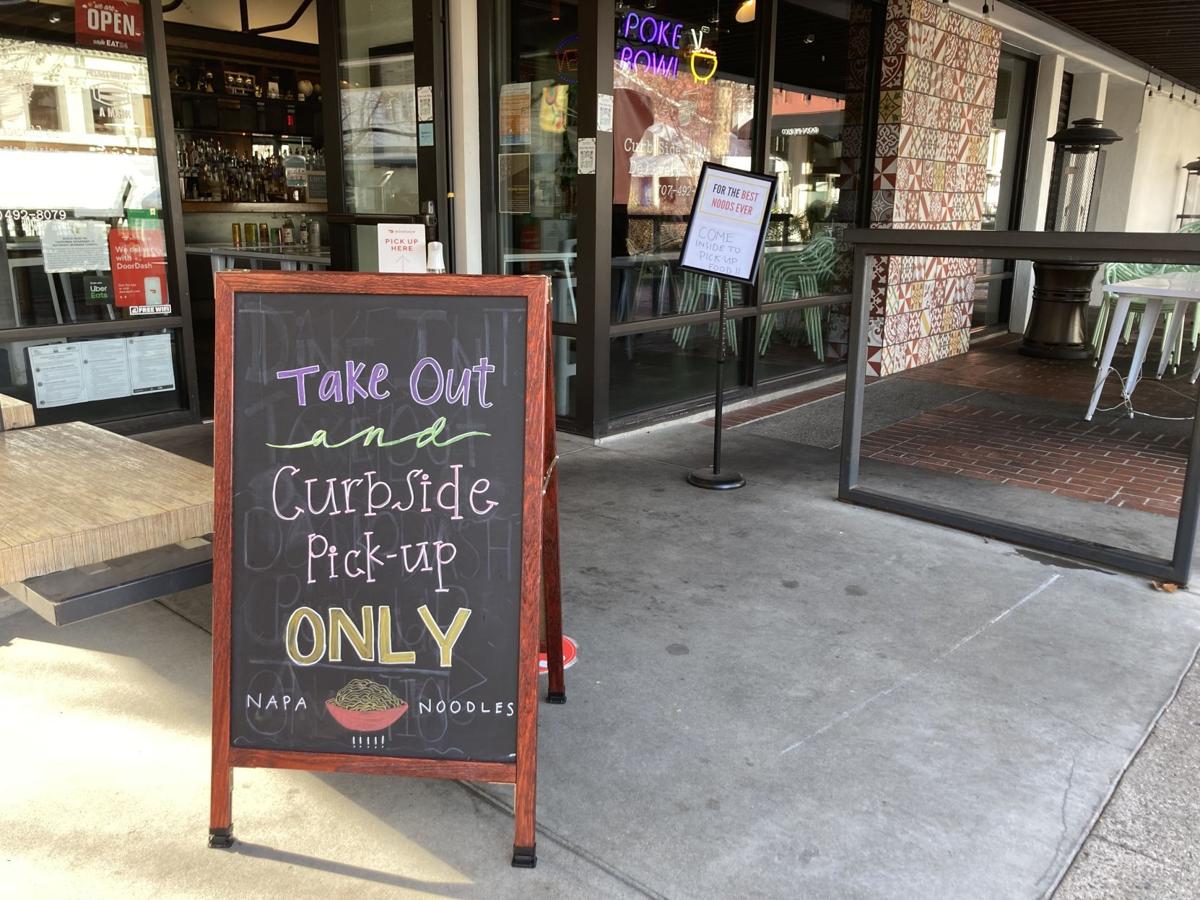 Editor's Note: It's official — Napa County has returned to the red tier of the state's COVID-19 rating scale and restaurants and fitness centers as of Wednesday, March 3 can once again operate indoors. Read the latest story here.
Napa County's road to red could end on Wednesday, a week sooner than the county previously expected.
County officials announced last week that the county could move from purple to red on the state's COVID-19 rating scale on March 10, which would further loosen restrictions on businesses. On Monday, they revised their estimate.
"In reviewing the rules, we noted a potential error and are now expecting official notification that we'll be moving into the red tier (as of) Wednesday, March 3," county spokesperson Janet Upton said on Monday.
Support local news coverage and the people who report it by subscribing to the Napa Valley Register.
That means restaurants and fitness centers could soon once again have indoor service, with capacity limits. Retailers could boost customer capacity from 25% to 50%.
But the state as of Monday afternoon had yet to make the leap up the color scale official. That could happen on Tuesday, March 2.
California rates counties based on COVID-19 spread within their borders. It assigns them a color, from the most restrictive purple to red to orange to the least-restrictive yellow.
Napa County last summer was in red when the state system debuted. The county then rose to orange in October before crashing to purple in November amid the late-fall and winter statewide COVID-19 surge.
Now the county expects to have had the credentials necessary for the required two consecutive weeks to make the rating scale leap to red. The state looks at the number of new daily cases per 100,000 residents and the positive test rate.
Dr. Karen Relucio, county public health officer, will give an update on the latest COVID-19 statistics and state ratings during the Board of Supervisors meeting that begins at 9 a.m. Tuesday, March 2. Go to https://bit.ly/3qbBb45 for details on how to view it.
California has 58 counties. As of last week when the state last announced rating changes, 47 were purple, nine were red and two were orange.
If Napa County makes the leap, the county can revive one of the slogans used by Relucio the last time the county was in the red — "Onward toward orange."
But Relucio had another slogan as well that served as a warning that the county can go down as well as up — "Prohibit purple." She has continually advised residents to wash their hands often, wear face coverings in public, keep a social distance of six feet and avoid mixing households.
WATCH NOW: TAKE A WALK THROUGH THE RAILS ART DISTRICT IN NAPA
Catch up on Napa County's top news stories
SEE NAPA FACES AND PLACES