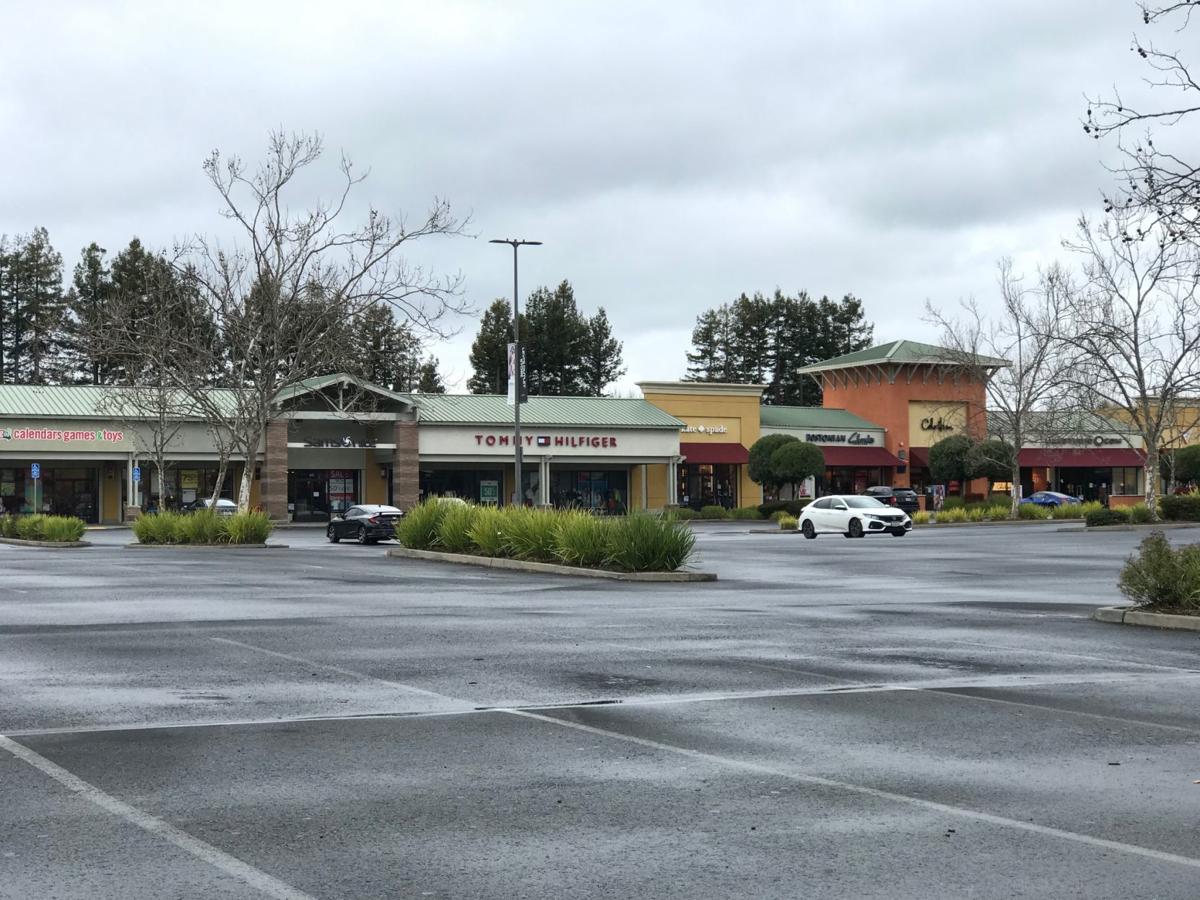 Napa County is ordering most people to stay home unless engaged in defined "essential activities"—such as buying food—as the county tries to slow the potential, local spread of COVID-19.
The Napa County Office of Emergency Services put out a Nixle alert just before 3 p.m. Wednesday announcing the shelter-at-home order.
The mandatory order begins at 12:01 a.m. Friday and lasts until 11:59 p.m. April 8, though Napa County Public Health Officer Karen Relucio would like people to start their home stays as soon as possible.
It is a misdemeanor not to follow the county order, punishable with fines, imprisonment or both, "although the intent is not for anyone to get in trouble," a county fact sheet said.
Board of Supervisors chairwoman Diane Dillon and other local officials explained the shelter-at-home order during a Wednesday afternoon press conference.
"We realize, we acknowledge, that this is disruptive and difficult for people's daily lives," Dillon said. "But this is the time for our community to come together, to protect ourselves and to protect our health care system."
People can leave home to do such things as buy food and pet food, care for a family member or pet in another household, take a walk, go running, ride a bike and work at what is considered an "essential business," Napa County officials said.
"Essential businesses" include grocery stores, farmers markets, farms, wineries and breweries in order to preserve inventory and production, gas stations, banks, auto repair shops, hardware stores, plumbing businesses, electrician businesses, taxis, restaurants for drive-through, take-out and delivery only, laundromats, dry cleaners and newspapers.
For a complete list of essential businesses and essential infrastructure, visit the FAQ at: https://bit.ly/2UjlLgw
Napa County as of Wednesday had no confirmed COVID-19 cases, but other Bay Area counties do. Alameda, Contra Costa, Marin, Santa Clara, San Francisco, San Mateo and Sonoma counties in recent days ordered residents to stay home.
"This is already a painful situation for many families and businesses," state Sen. Bill Dodd, D-Napa, said on Wednesday. "And, make no mistake about it, it's going to get worse before it gets better."
He talked about things the state is doing to help people and businesses suffering economic pain, such as waiving the one-week wait for unemployment benefits. He also said Small Business Administration loans are available for businesses.
The most common COVID-19 symptoms are fever, coughing and shortage of breath, according to Napa County Public Health. Most people infected with the virus experience mild to moderate symptoms, some experience no symptoms and some die.
Napa County urged people not to panic shop and hoard food or necessities such as toilet paper, but rather to buy their normal supplies to ensure there is enough for everyone. The shelter-at-home order allows them to leave their homes to buy these items when they need them.
"That stems from people's fear of the unknown," Dillon said of hoarding. "We have to reassure them that that aspect of things — having food, having shelter — is going to be OK and we are here really to protect our health care system."
People should postpone non-essential medical care such as eye exams, teeth cleaning and elective procedures, if possible, county officials said.
Mail and online orders will still be delivered.
Public transit will still run to take people on trips for "essential activities" and to get to jobs at "essential businesses." However, the Vine recently announced service reduction for local, but not regional, service because of COVID-19.
Only three weeks ago, Napa County residents still lived life as normal. The Napa Valley Marathon was held, people rushed to voter centers and drop-off boxes with their ballots and winning local candidates held festive victory parties.
But a turning point had just been reached. A case of possible person-to-person transmission of COVID-19 – the first in the nation- had been reported in neighboring Solano County. While some Napans rushed to the polls, others rushed to buy hand sanitizer, stripping bare the shelves at some local stores.
Queen of the Valley Medical Center had treated a COVID-19 patient in mid-February, but that was a non-resident from the Diamond Princess cruise. With the Solano County case, COVID-19 hit close to home.
Since then, COVID-19 protection steps have steadily ramped up. On March 10, Relucio told the Board of Supervisors that the county was preparing to shift from containment to dealing with person-to-person transmission. She noted that Santa Clara County had banned events with more than 1,000 people.
"We're not there yet," Relucio said. "But that's certainly something that could be coming down the pike."
On March 13, the Napa Valley Unified School District canceled classes until mid-April, with other local school districts also closing down. Napa Valley College suspended in-person classes.
On Tuesday, Relucio restricted events to those with fewer than 50 people and urged people to not even hold those events. No Napa County cases of COVID-19 had been reported, but she said county could have undiagnosed cases.
That decision brought some scathing comments on the Napa Valley Register Facebook page, not for the restrictions on event size, but for not going further and ordering people to stay home.
Napa County at that point was among the three of nine Bay Area counties that hadn't ordered residents to shelter-at-home, along with Sonoma and Solano counties. Sonoma County on Tuesday afternoon announced it too would tell people to stay home. As of Wednesday night, Solano County did the same thing.
Now Napa County is following suit. Relucio talked about what prompted her one day after issuing the gathering restrictions to seek the more restrictive step of shelter-at-home.
Relucio said she looked at Silicon Valley, where COVID-19 cases are growing exponentially and 7% of the cases involve hospitalization.
"After looking at that and analyzing what that would look like for our county, I felt doing something now would hopefully prevent us from overwhelming our health care system," Relucio said.
This story has been corrected since first posting. Napa Valley College is not closed down. It is offering online classes and open for "essential" operations, including food service and tech. The Upper Valley Campus is closed through at least June 1. 
Photos: Napa County responds to COVID-19 protective measures
Hillside Christian Church online service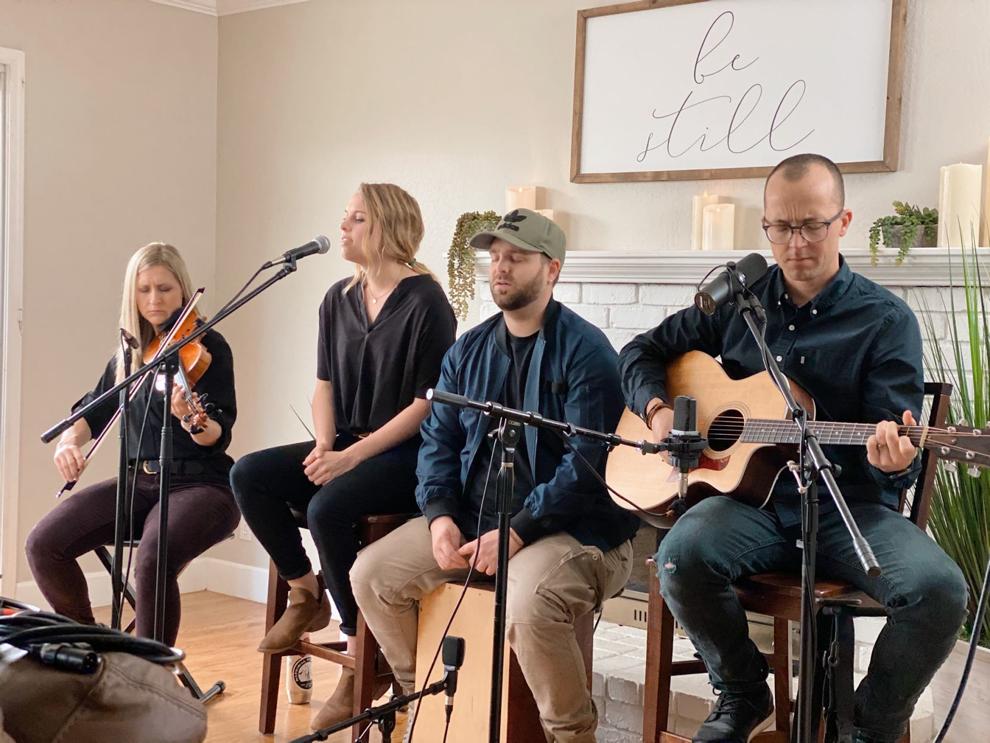 Napa Target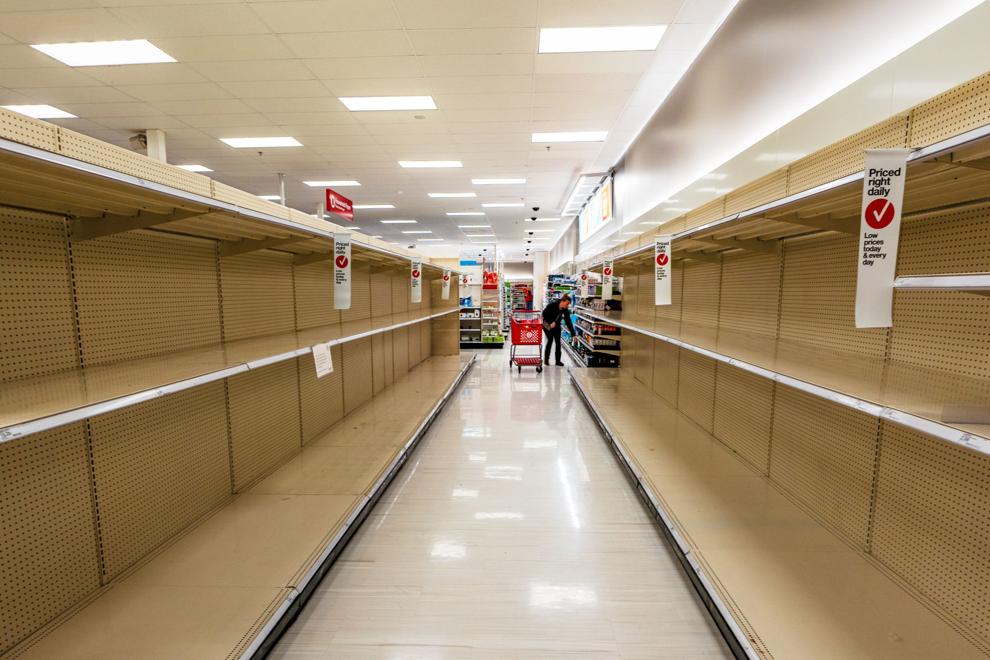 Ciccio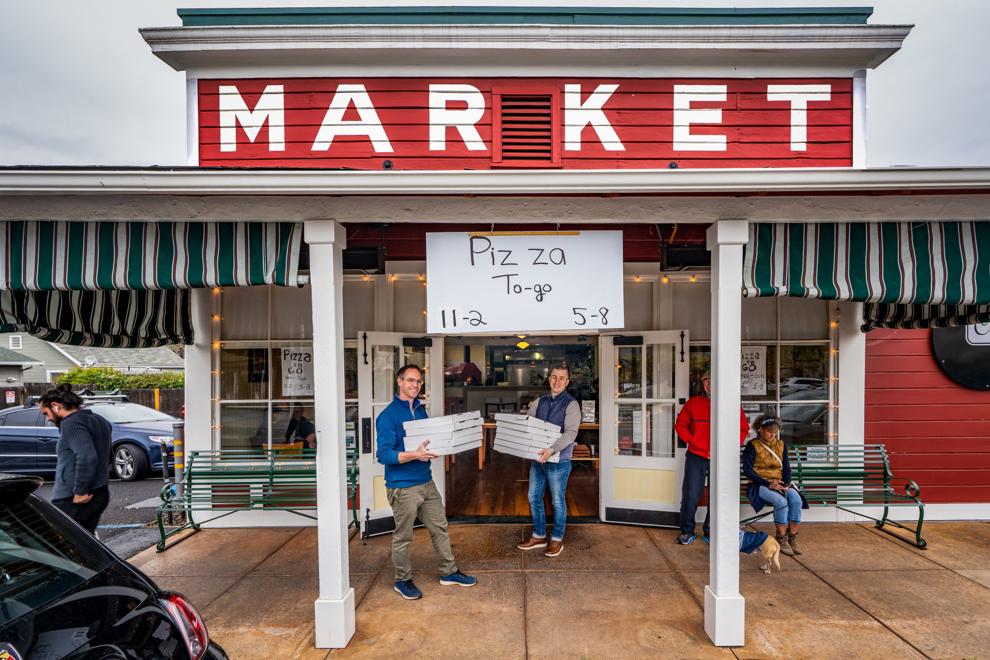 Redd Wood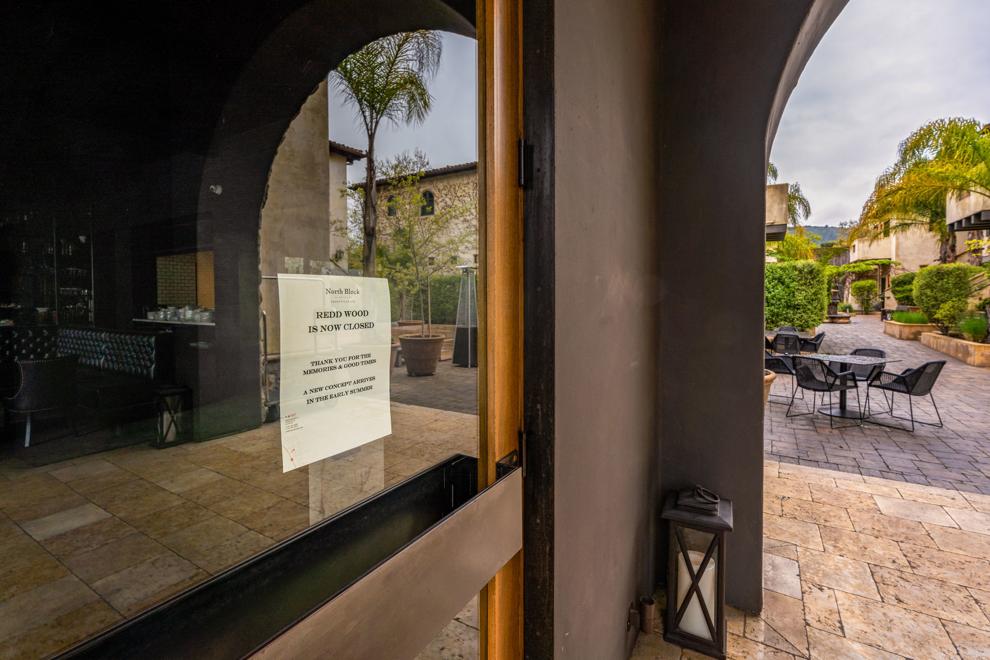 Safeway in St. Helena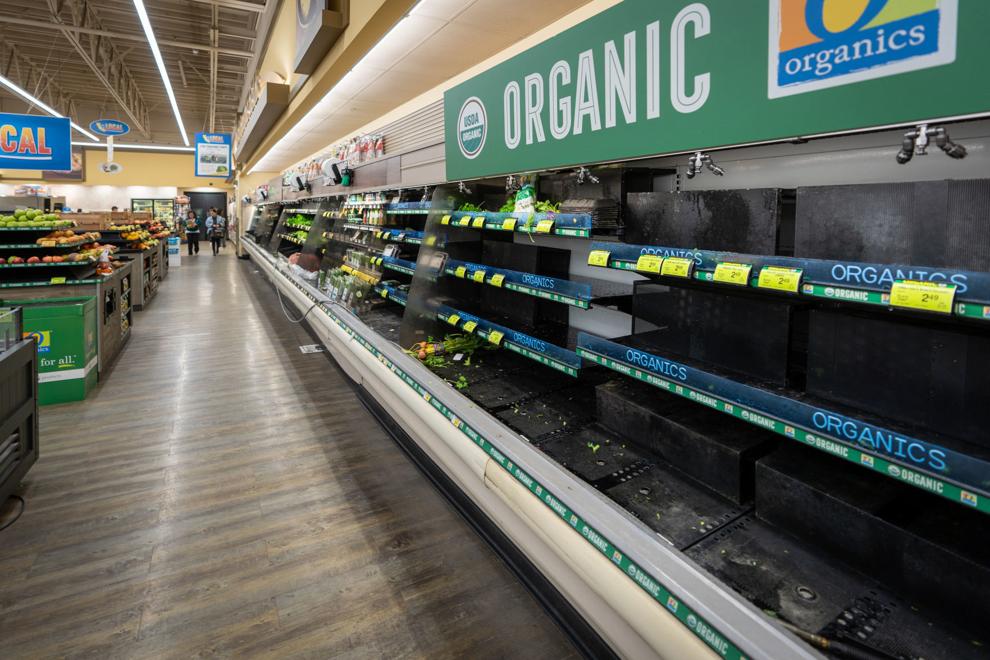 Safeway in St. Helena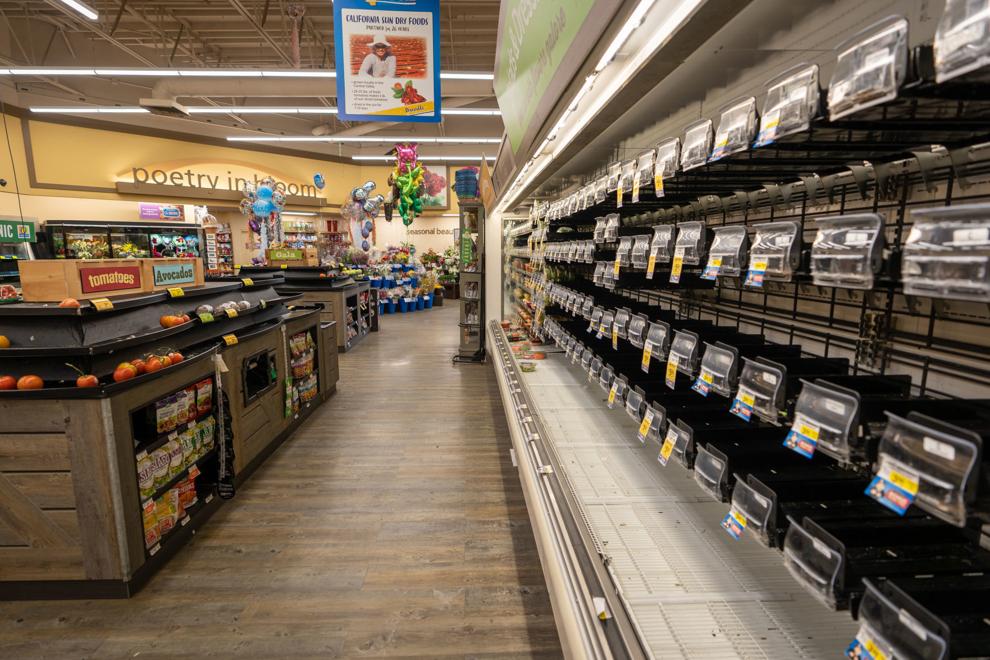 Safeway in St. Helena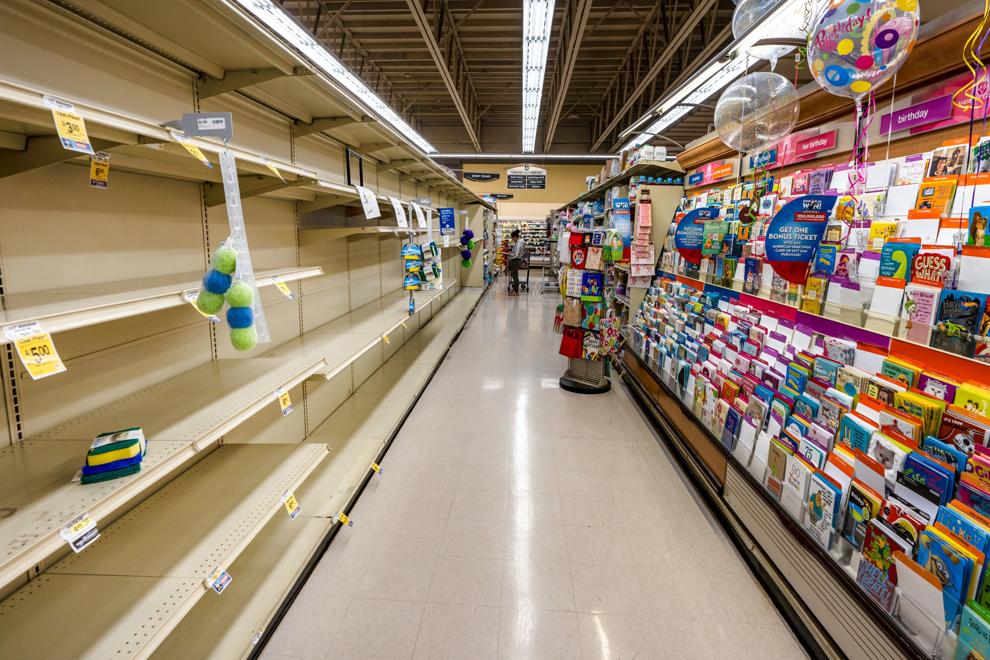 Safeway in St. Helena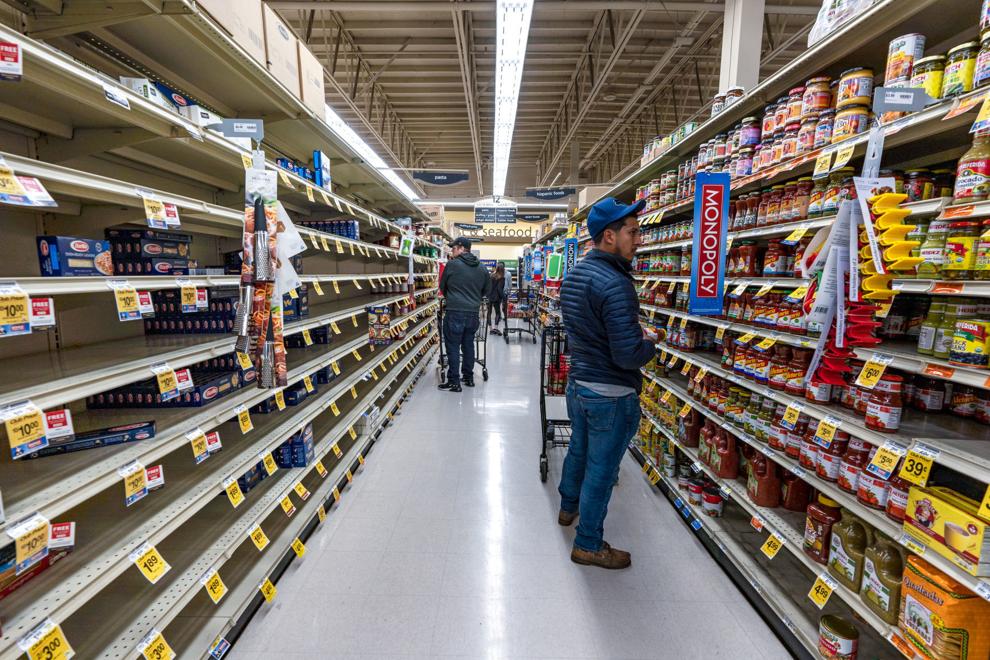 Safeway in St. Helena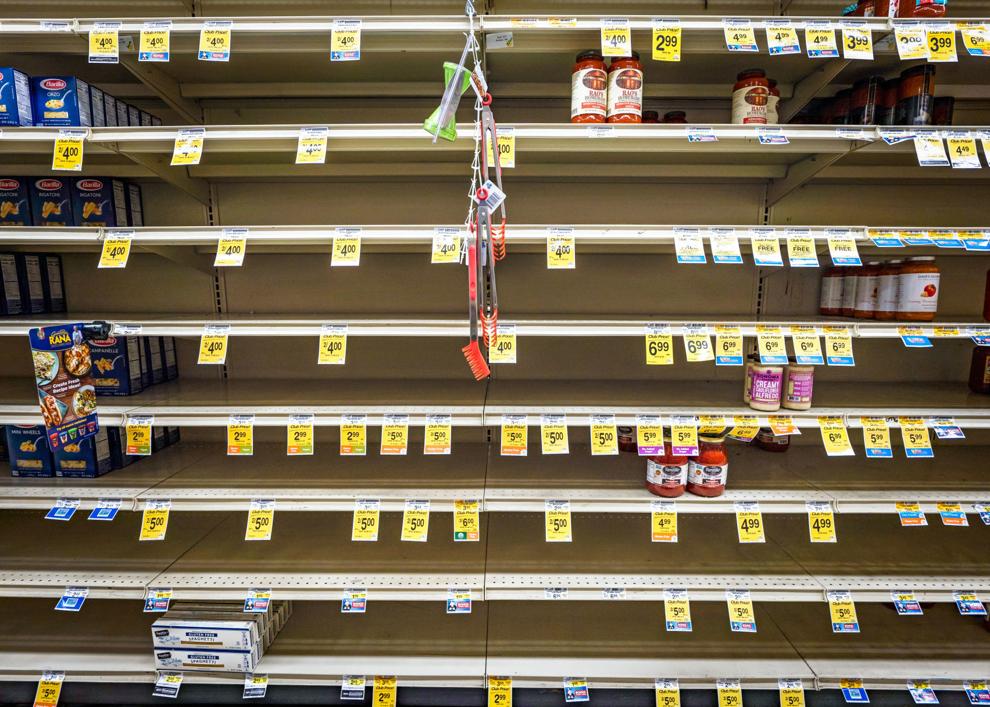 Safeway in St. Helena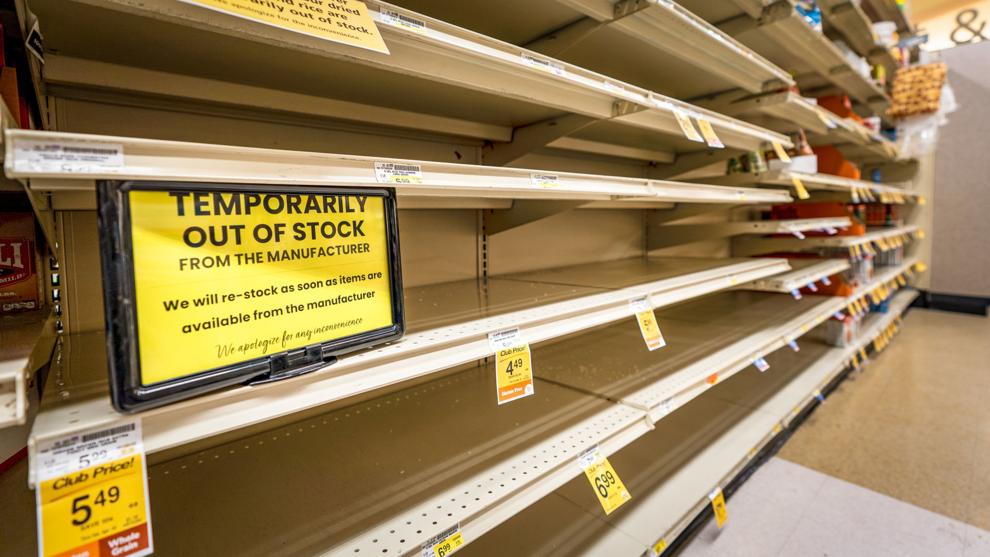 Bread at Target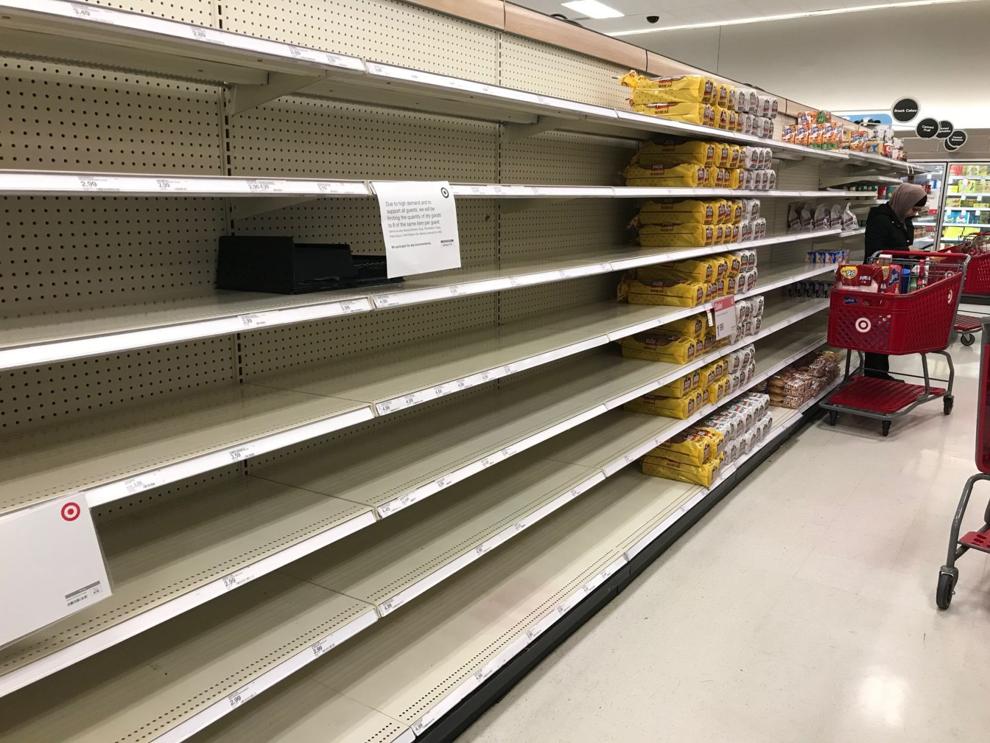 Stocking at Target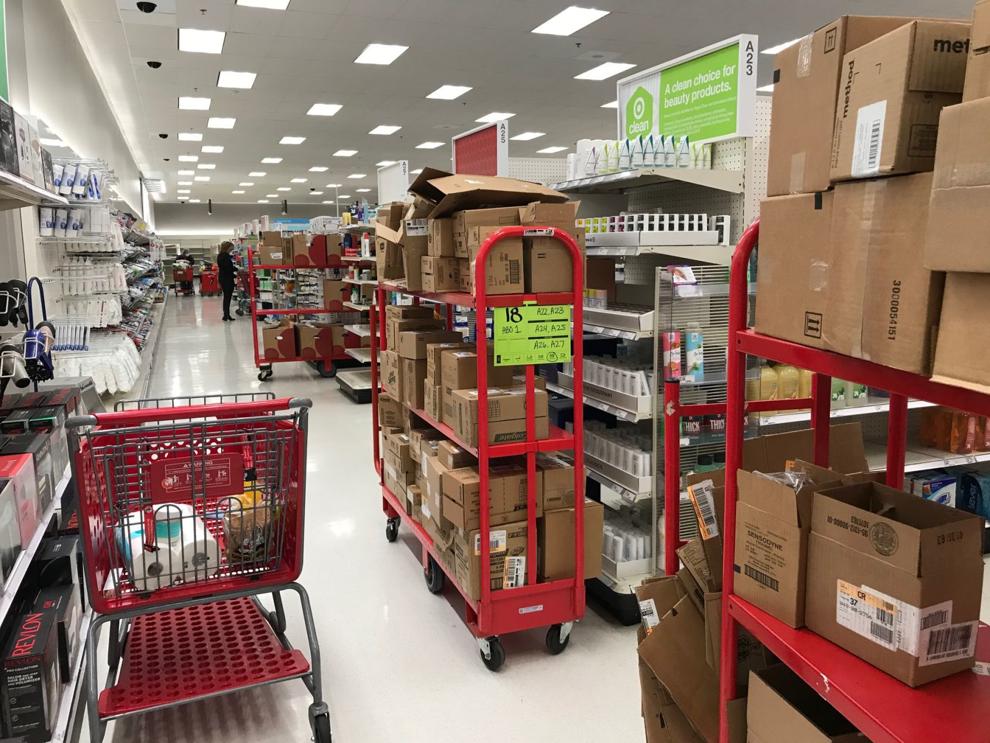 Target purchase limit signs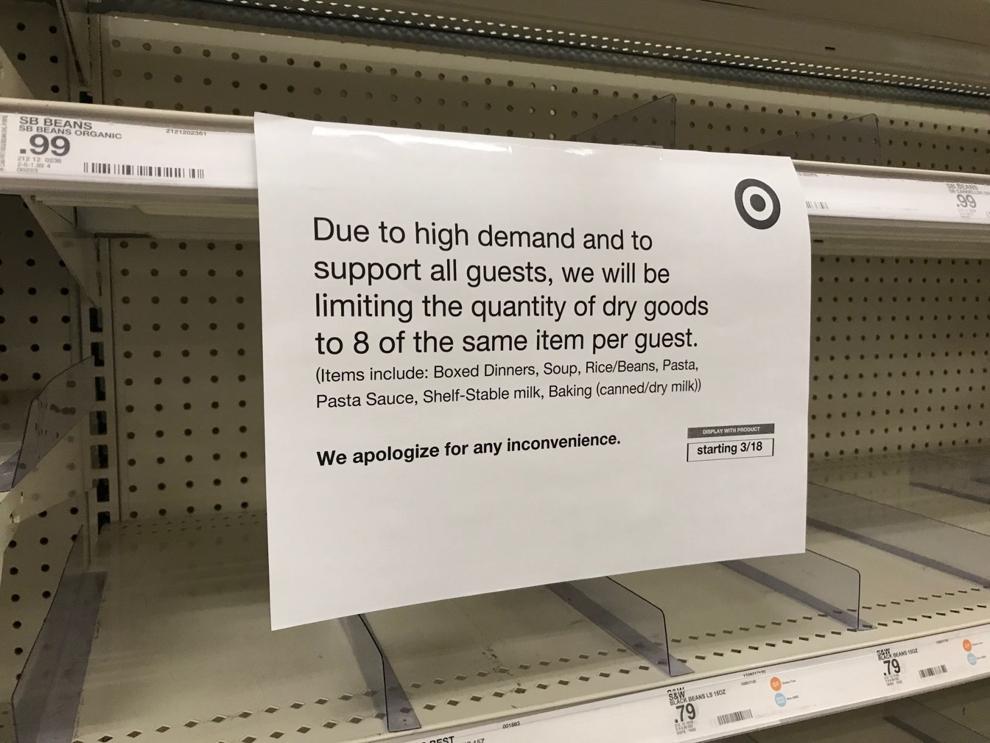 Raley's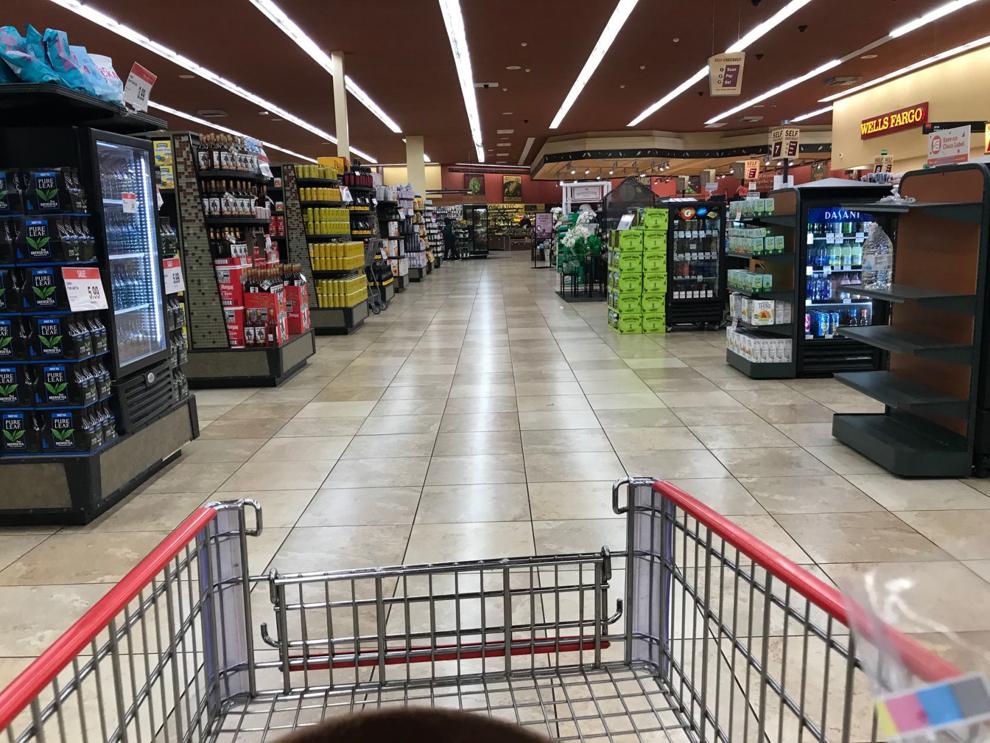 Milk at Raley's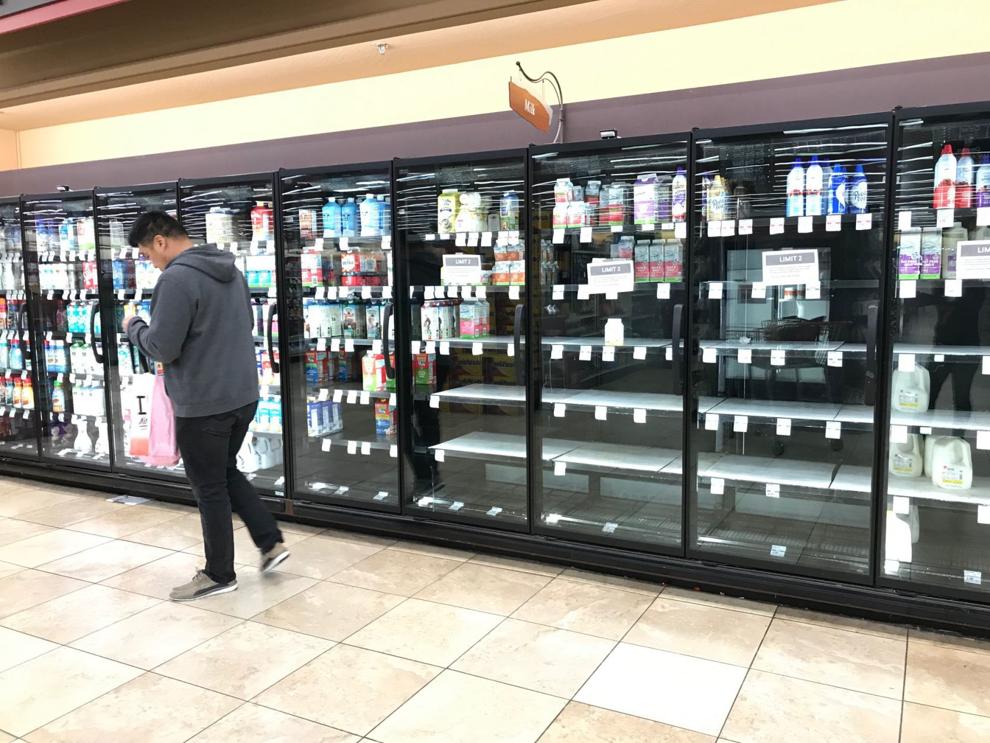 Umpqua bank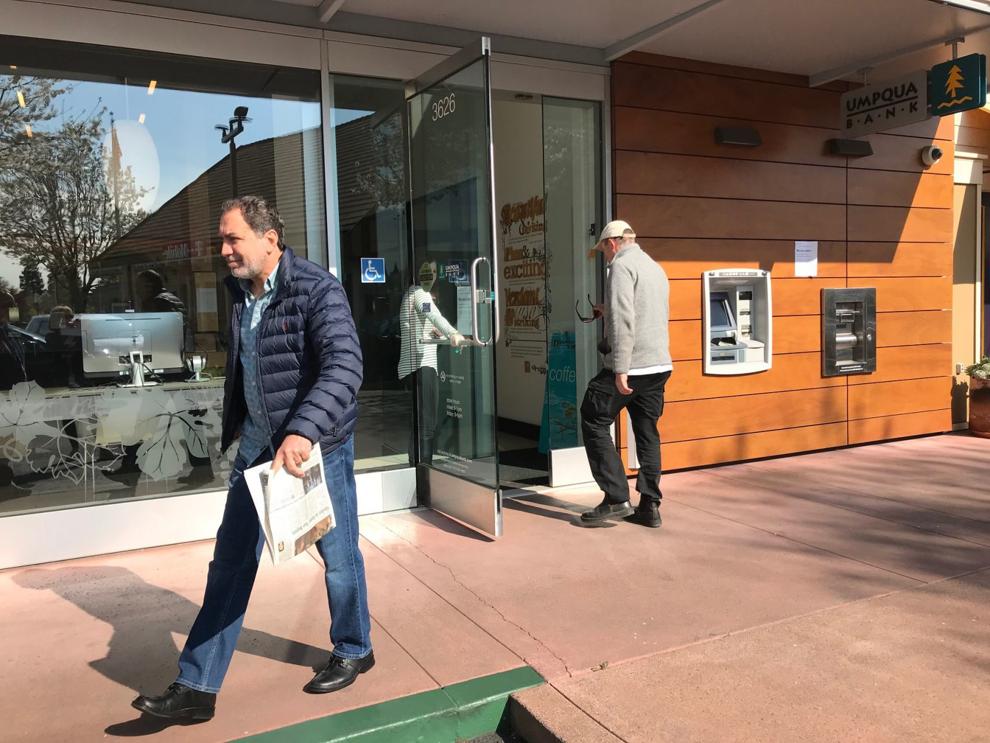 Chico's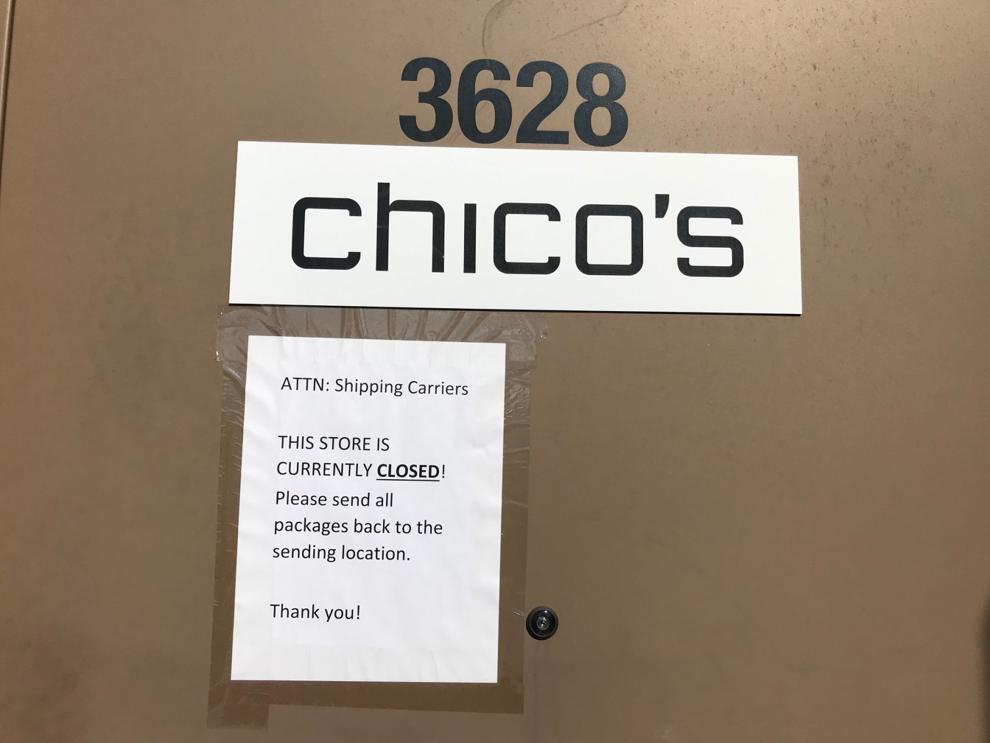 Target toilet paper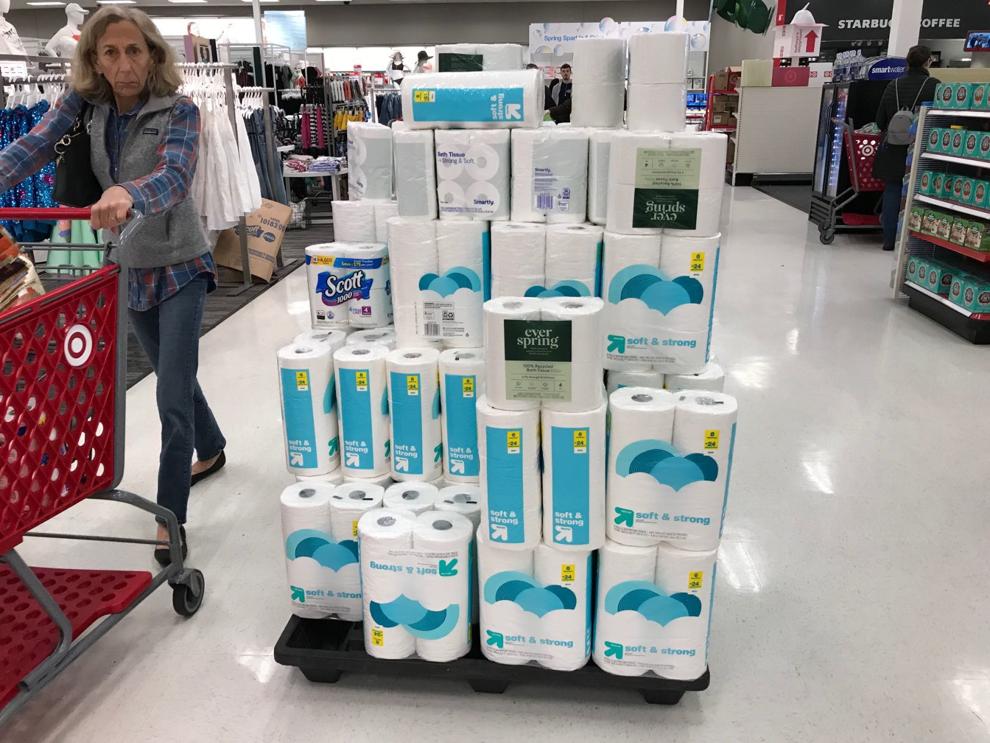 Trader Joe's shoppers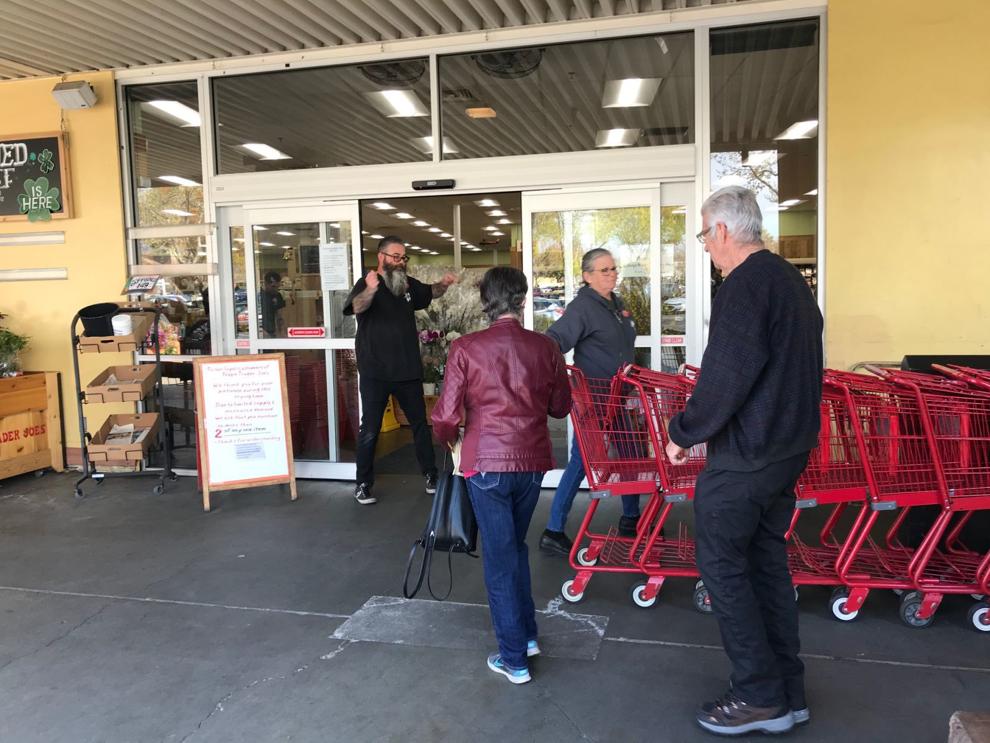 Bel Aire shoppers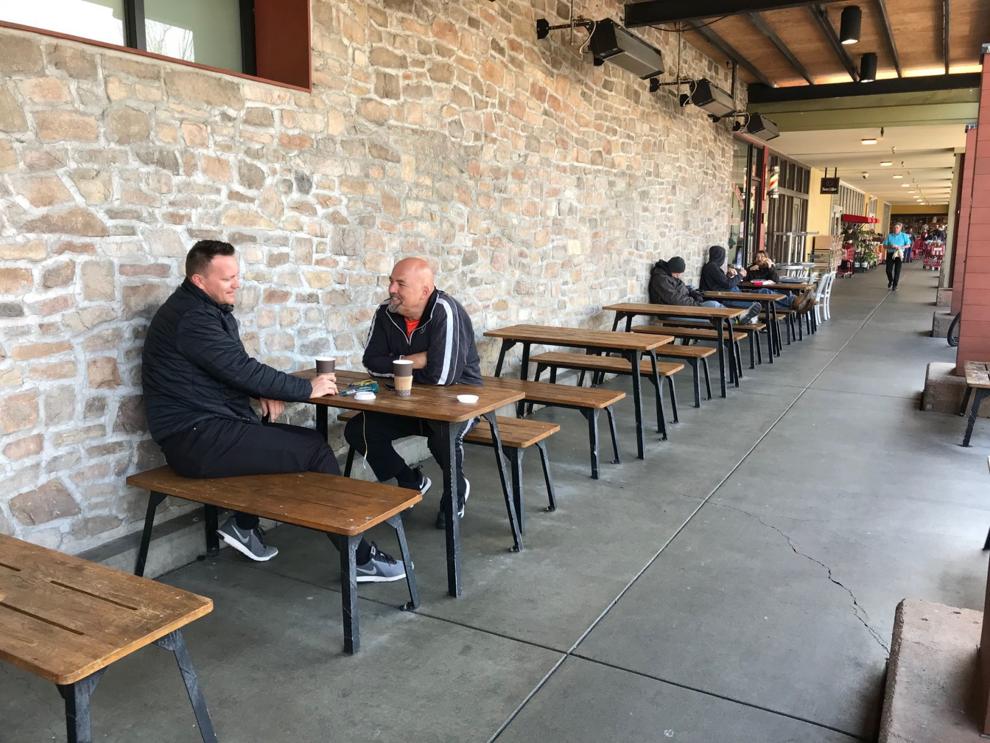 South Napa Target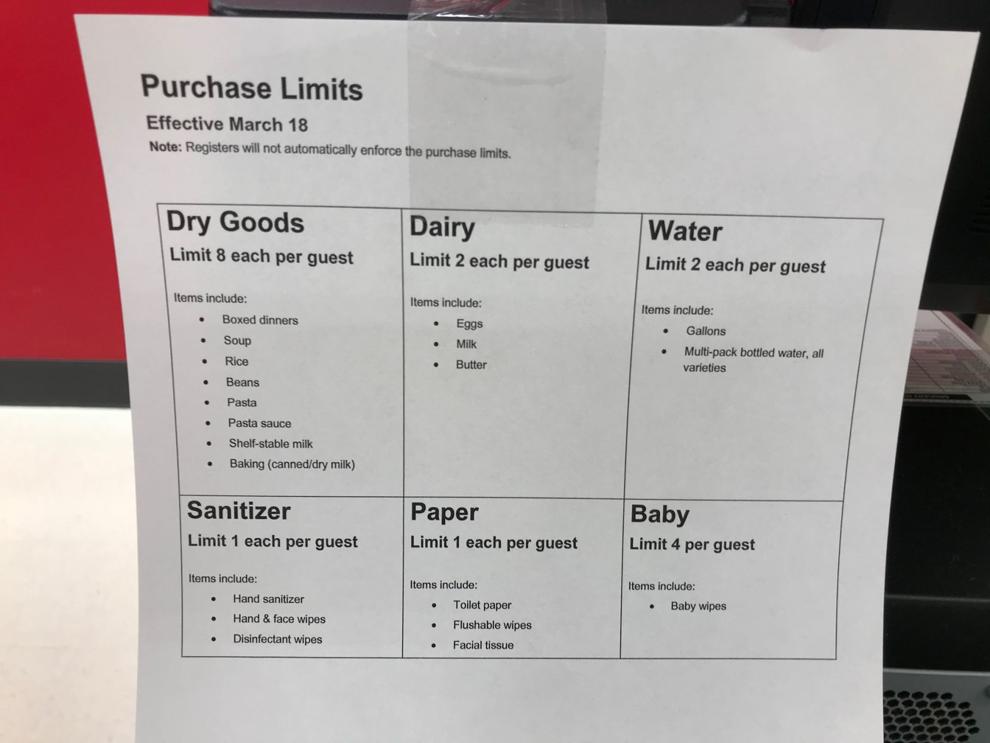 Raley's bread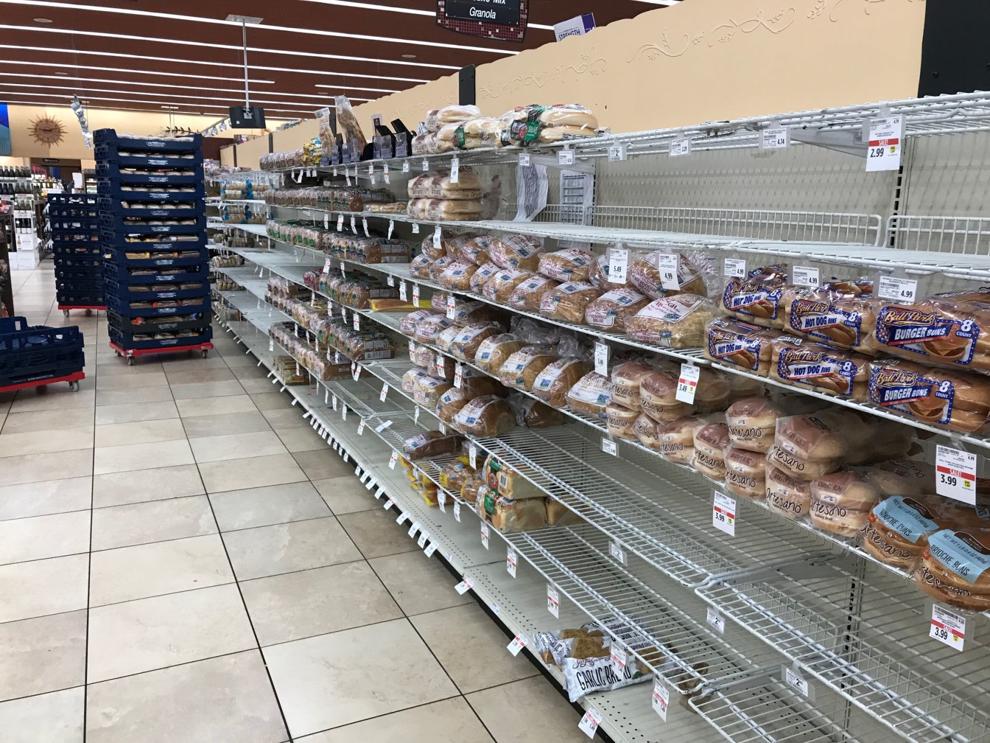 Office Depot
World Market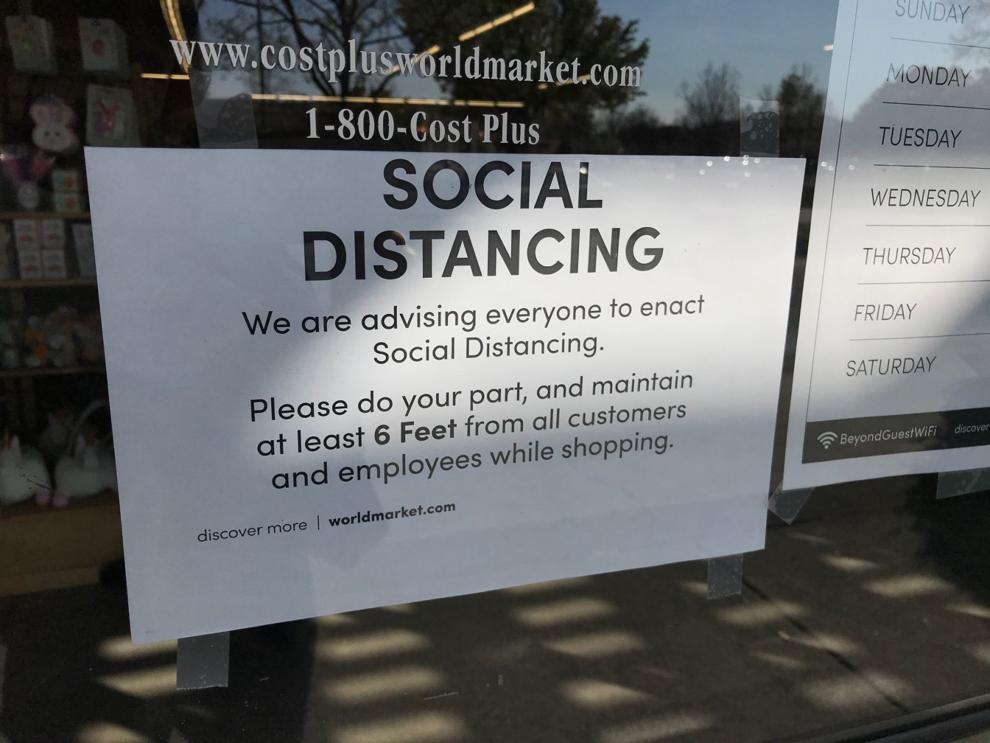 DaVita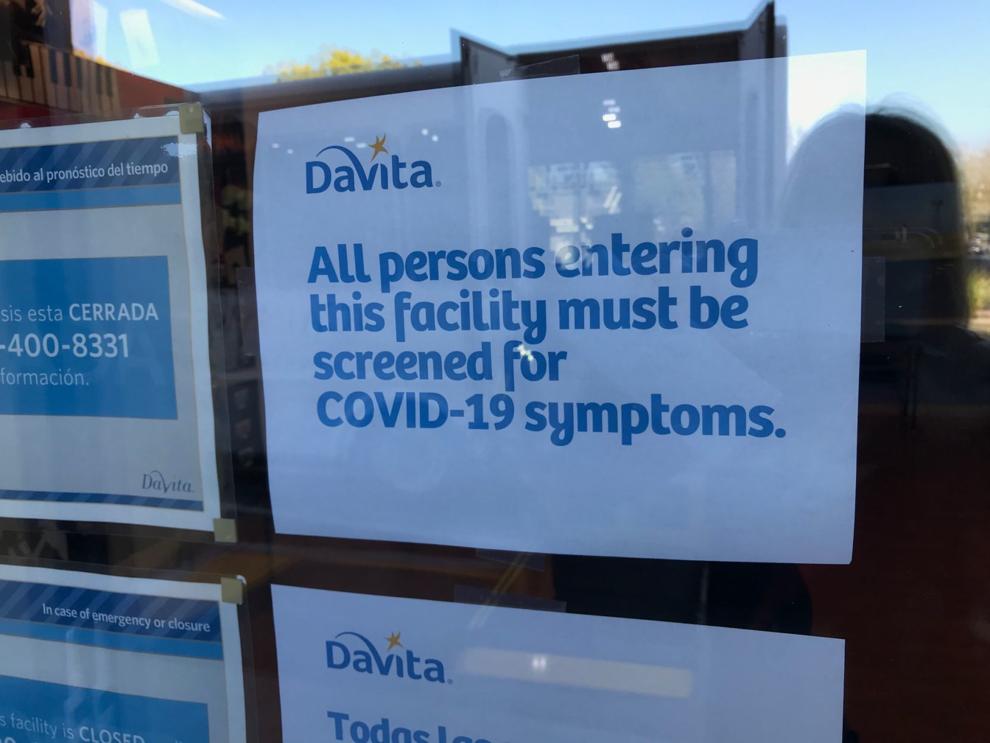 Pet Food Express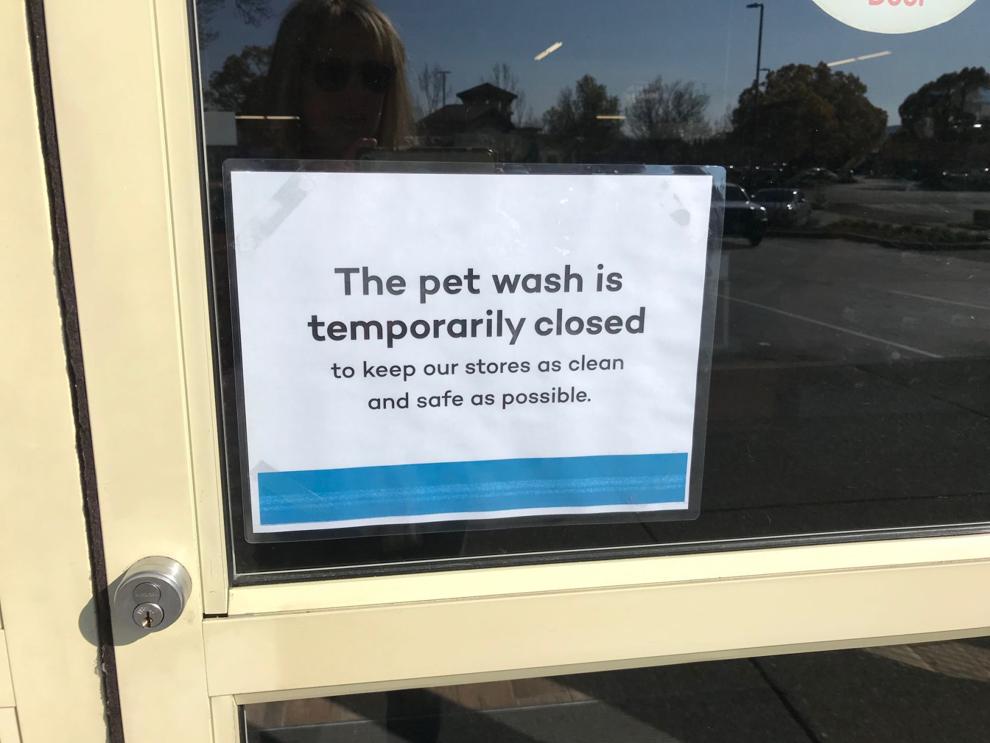 Napa Target shoppers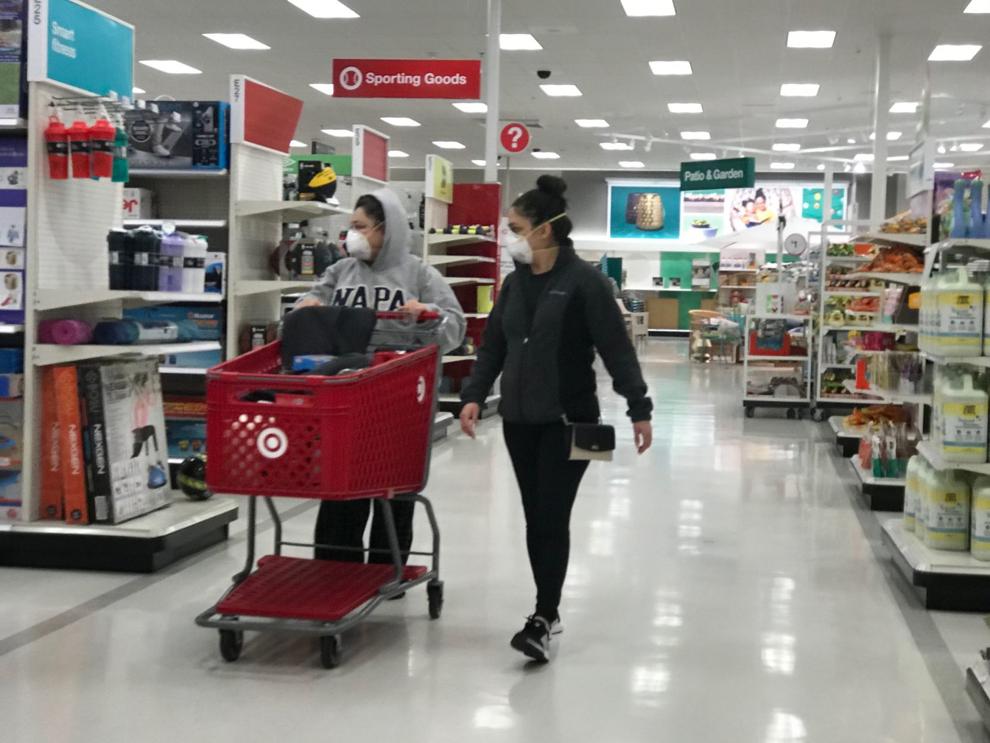 Trader Joe's line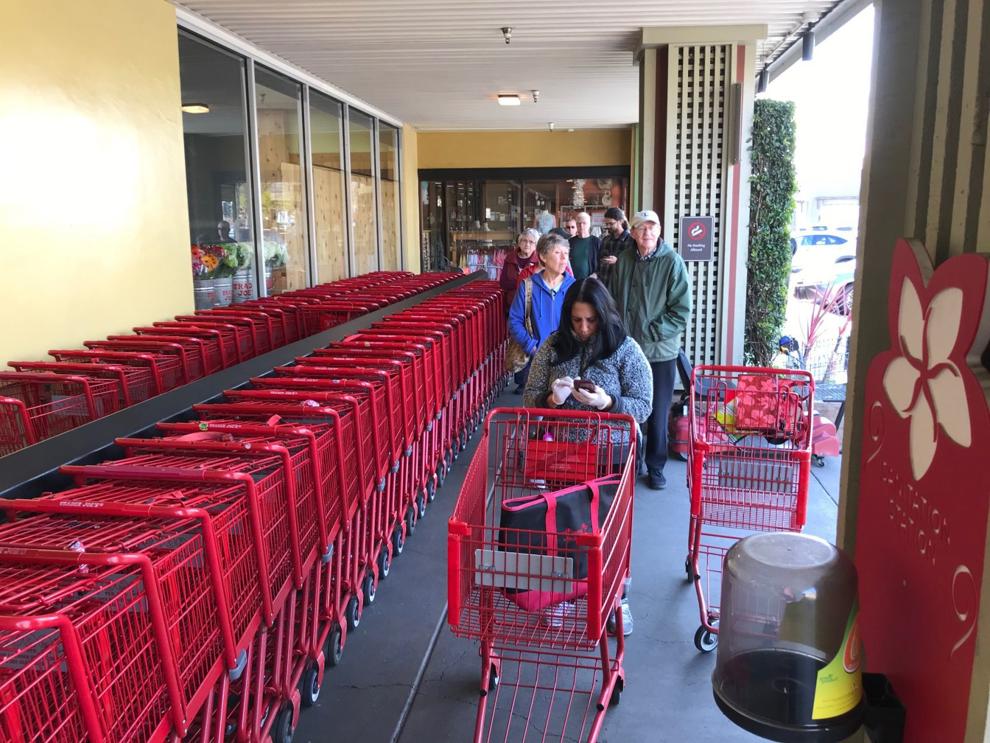 Bel Aire Plaza parking lot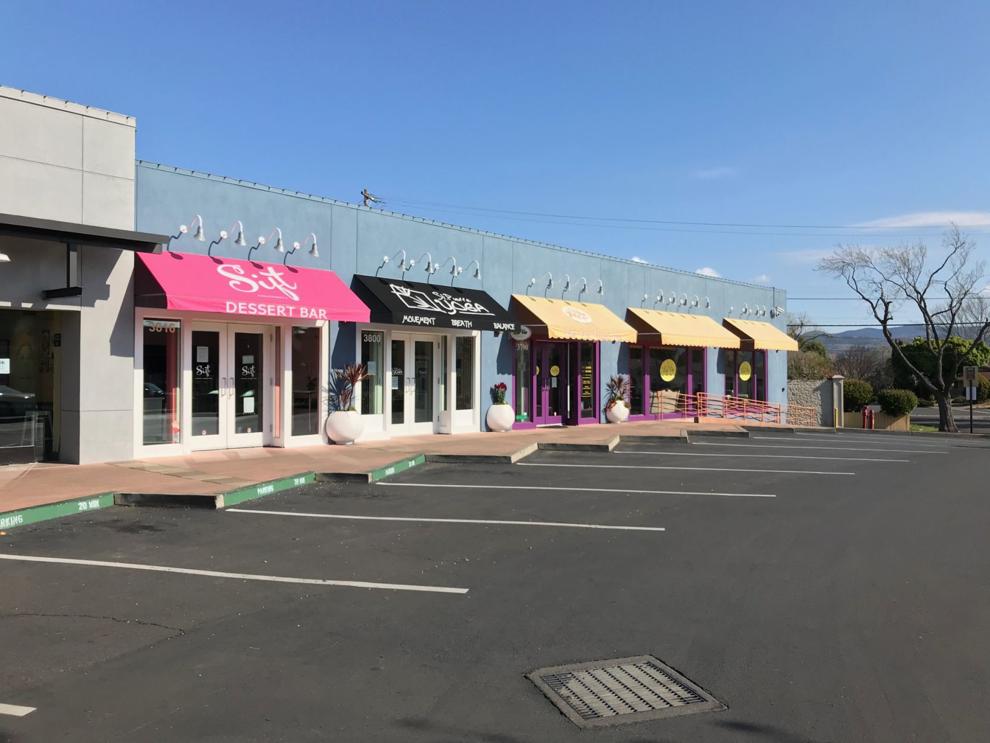 St. Helena Shelter in Place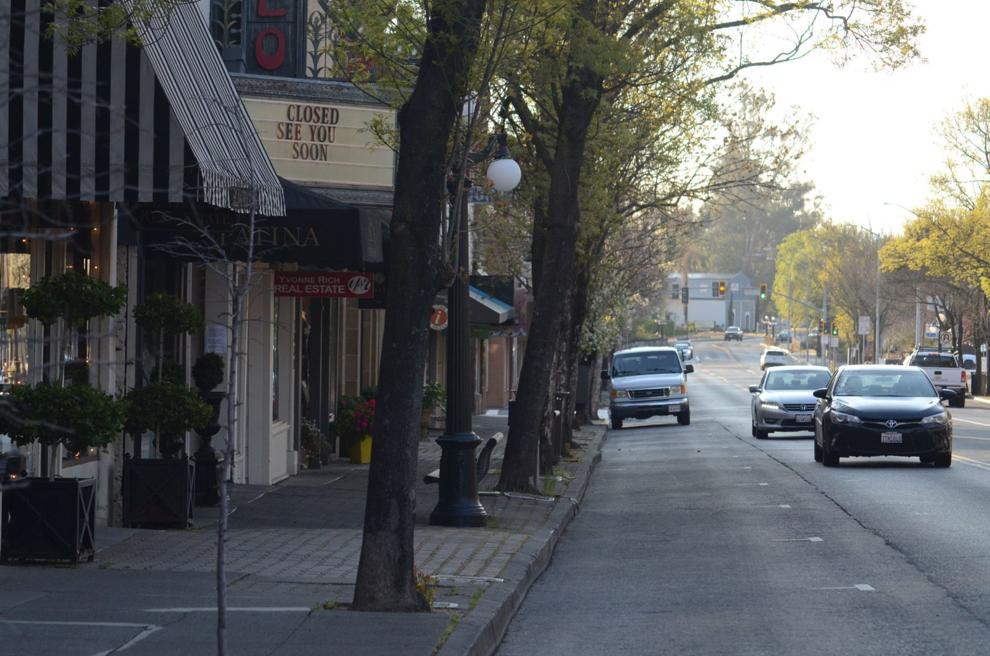 CalMart in Calistoga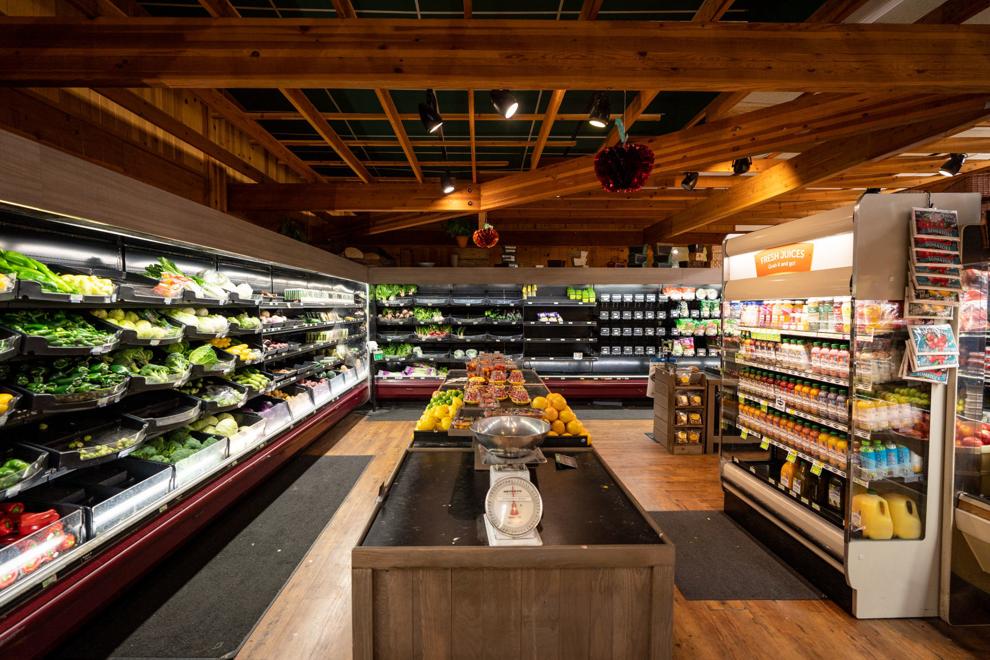 CalMart in Calistoga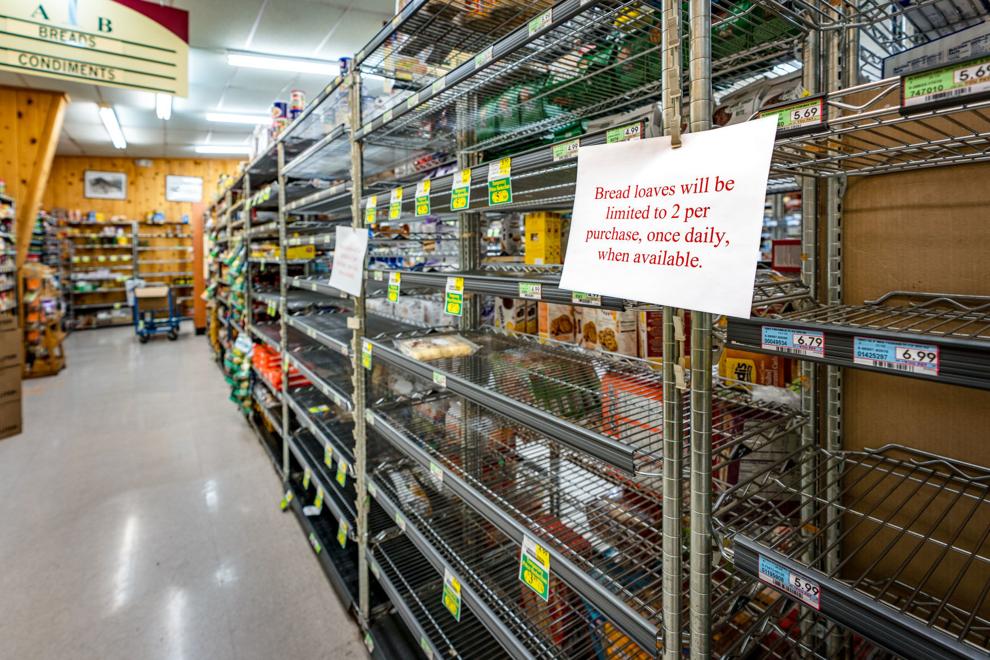 CalMart in Calistoga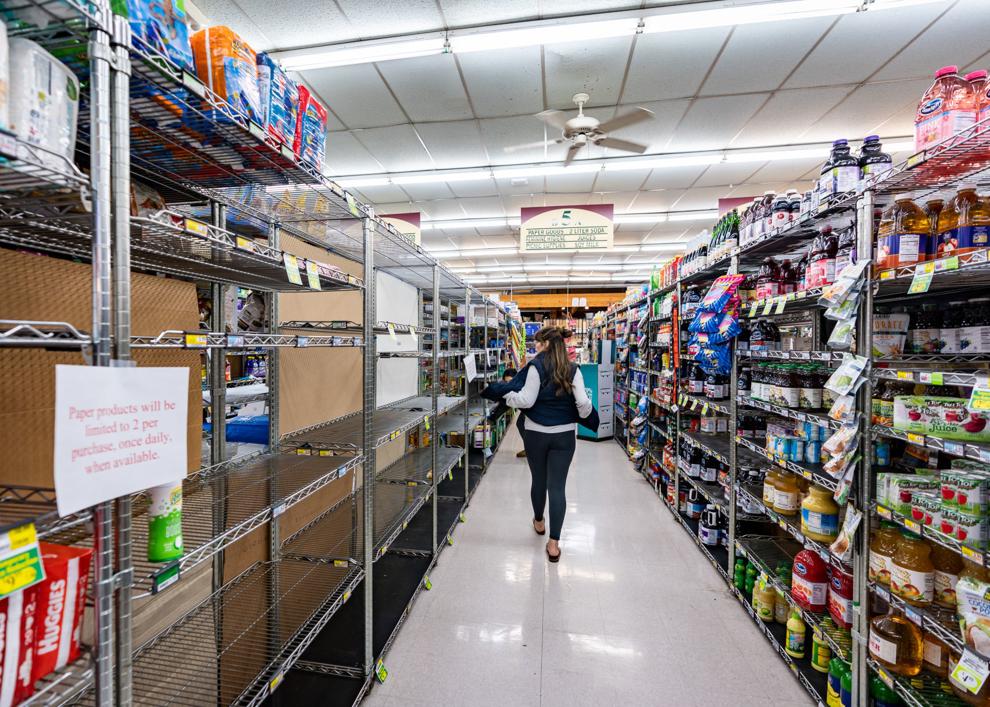 Whole Foods Napa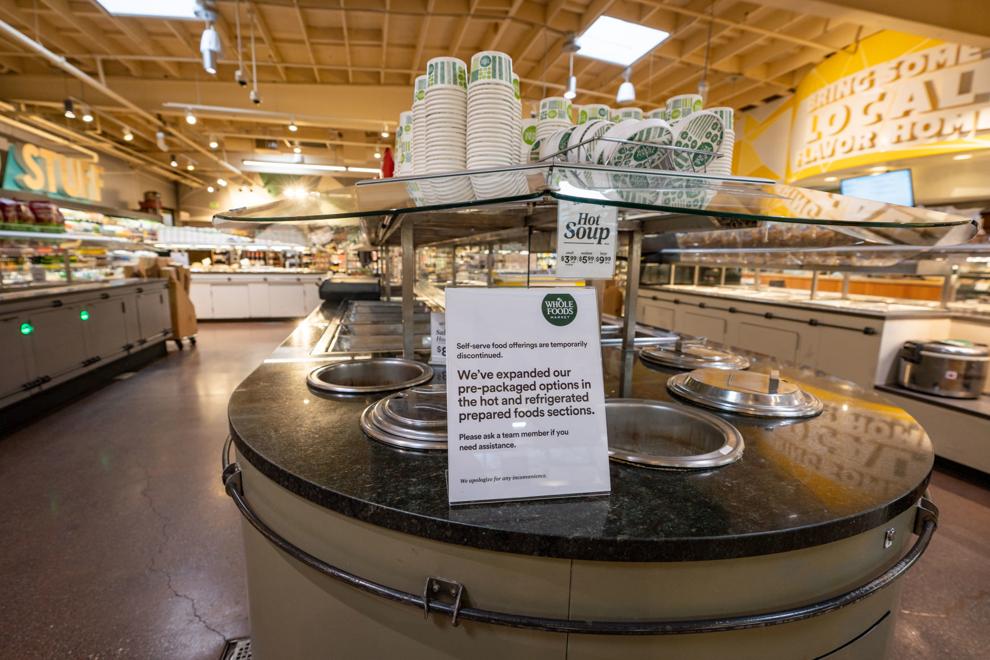 The Charter Oak Restaurant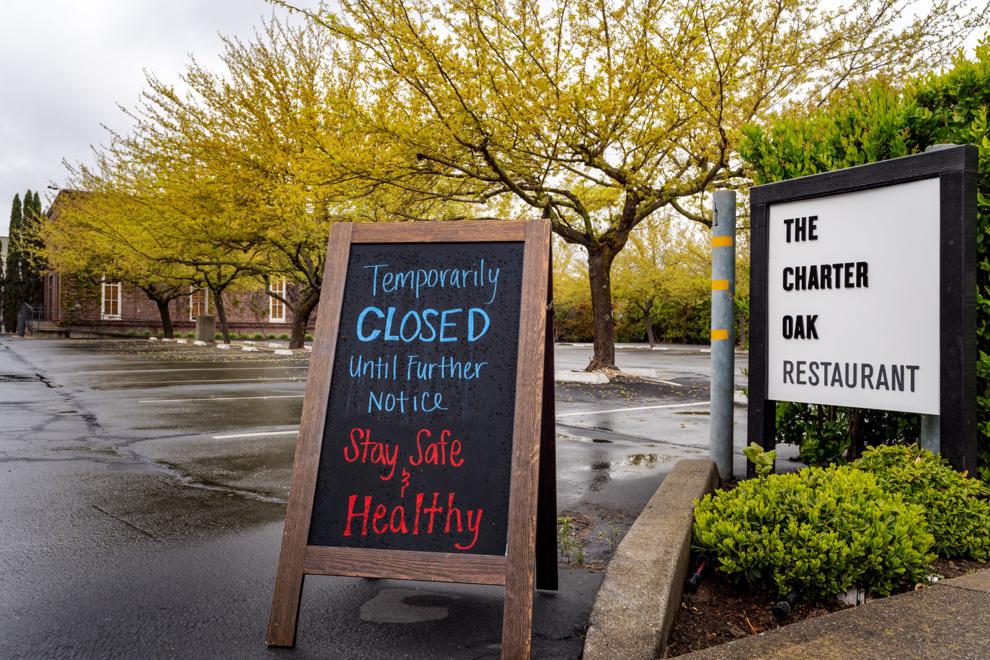 Contimo Provisions
Outside Oxbow Public Market
Inside the Oxbow Public Market on Wed. March 18.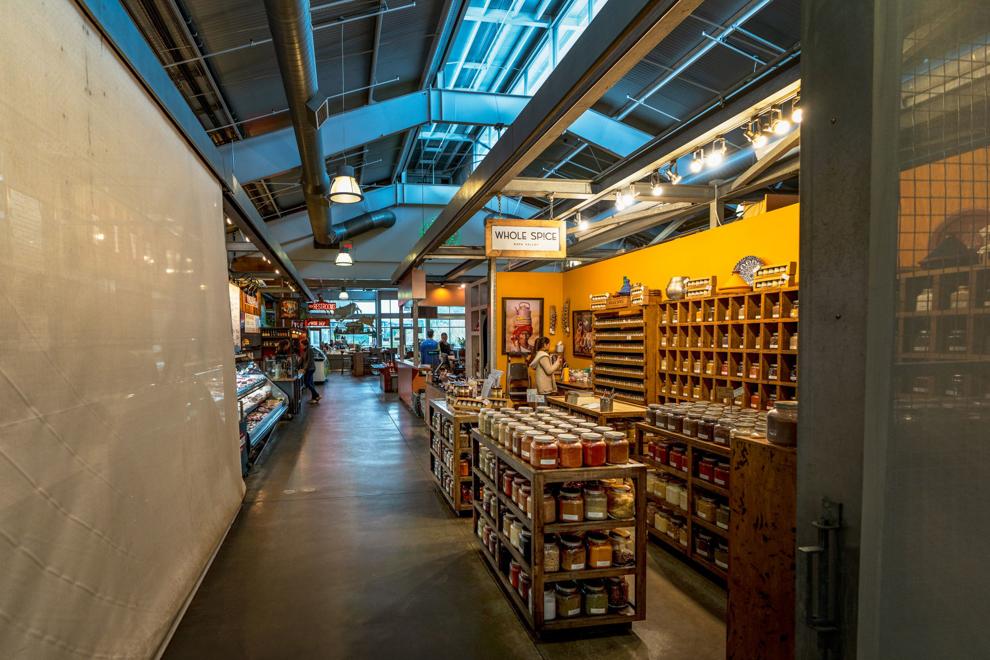 Inside the Oxbow Public Market on Wed. March 18.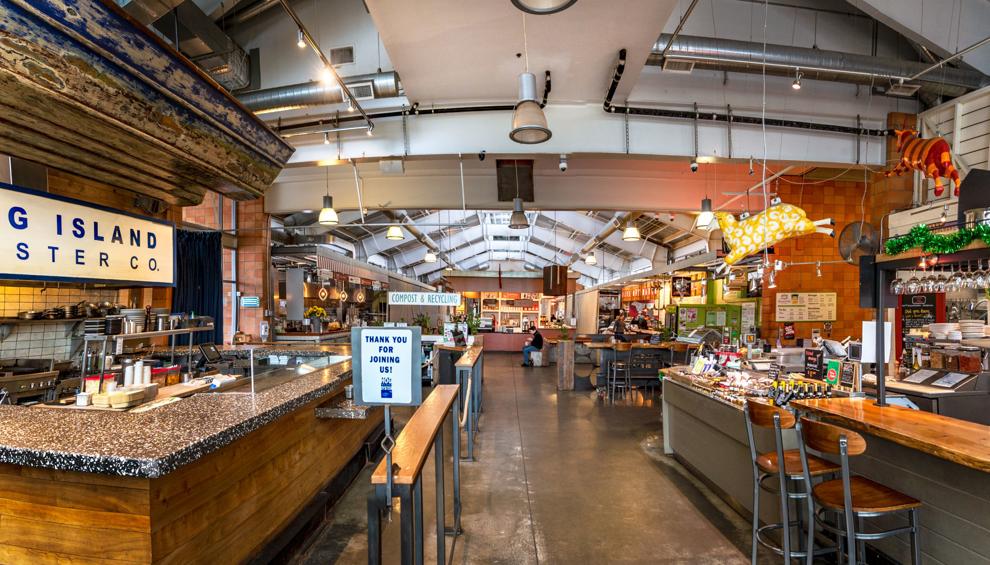 Napa General Store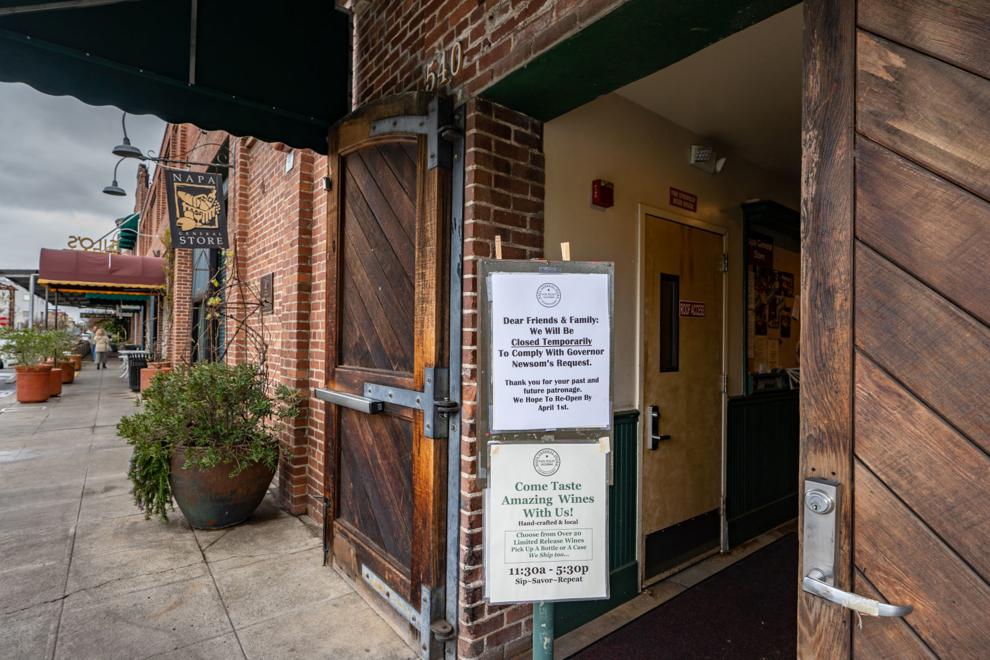 Angele Restaurant & Bar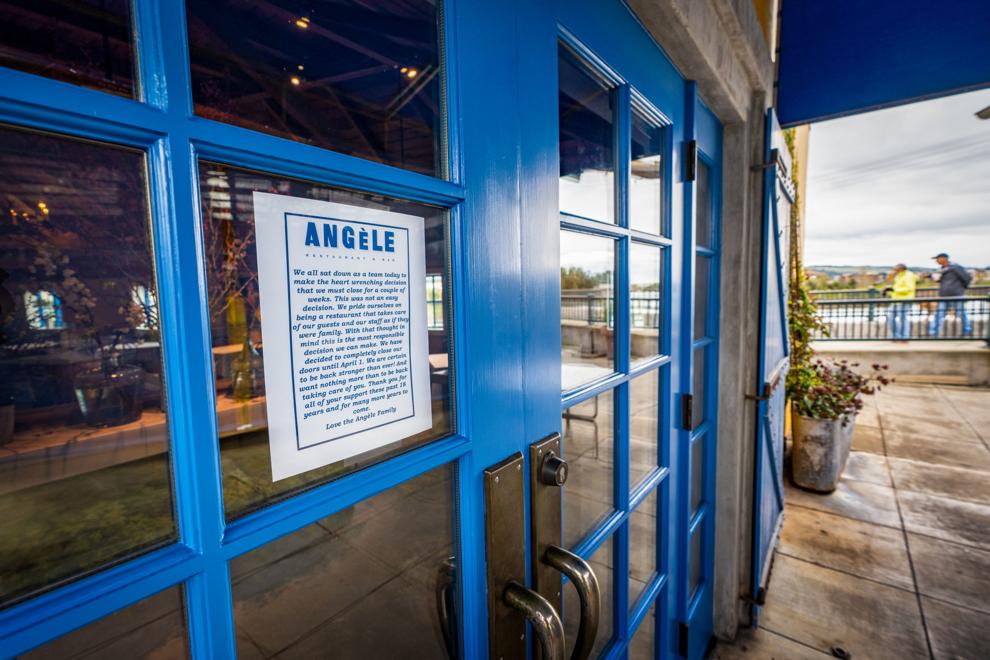 Lululemon
Oxbow Public Market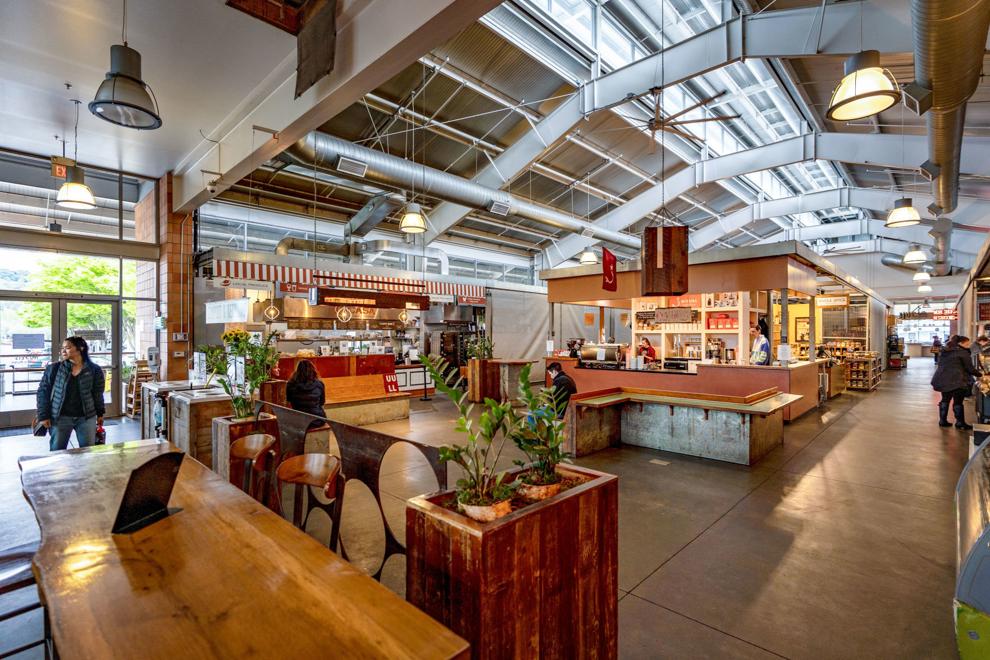 Peet's without customers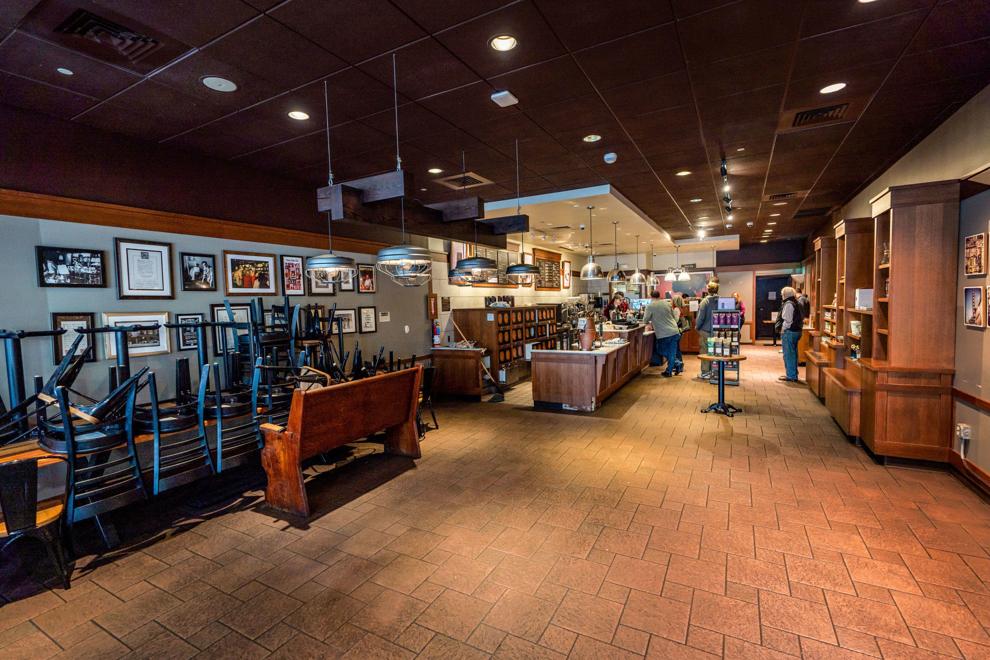 Archer Hotel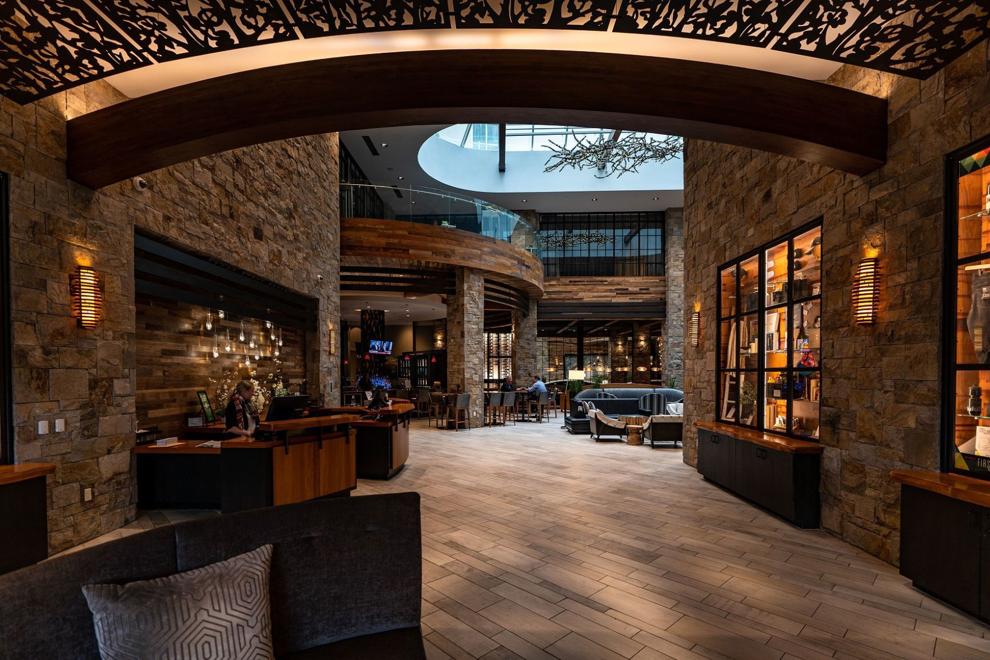 Napa Premium Outlets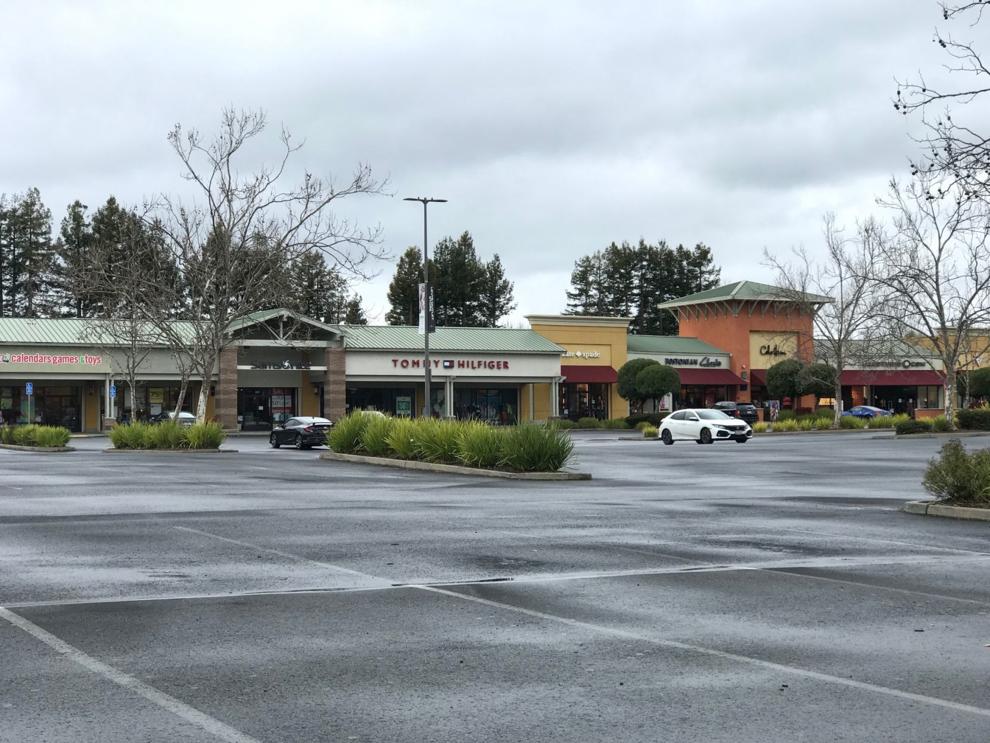 Calistoga school lunch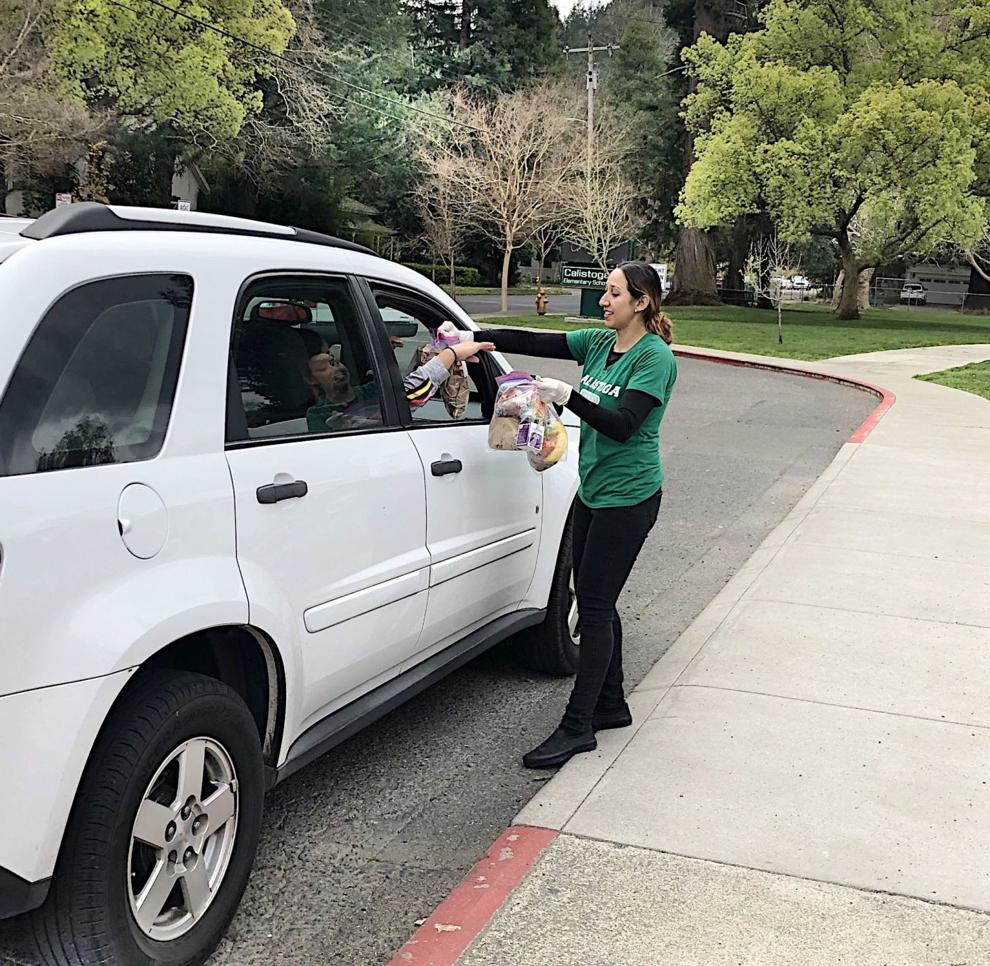 Calistoga school lunch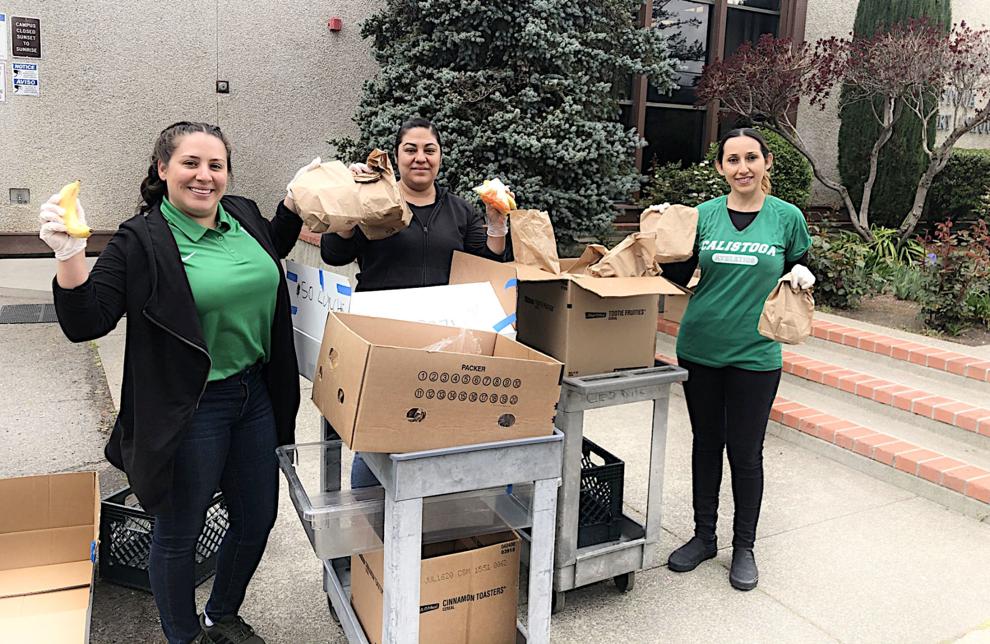 Front windows at Erosion Wine Co.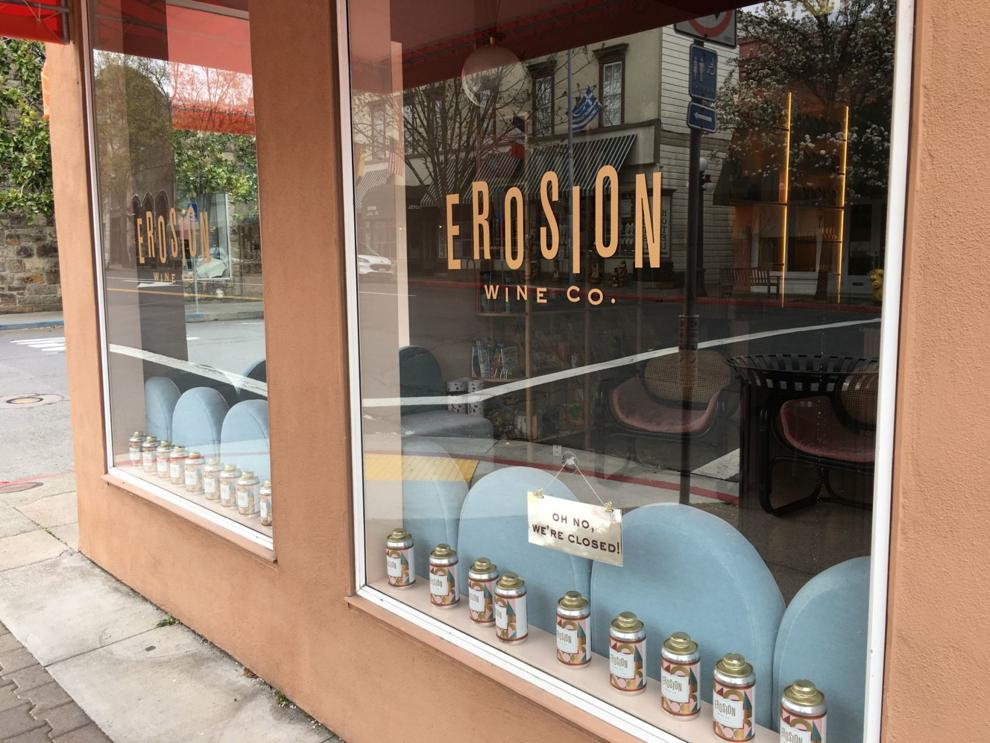 Sign at Erosion Wine Co. Tap Room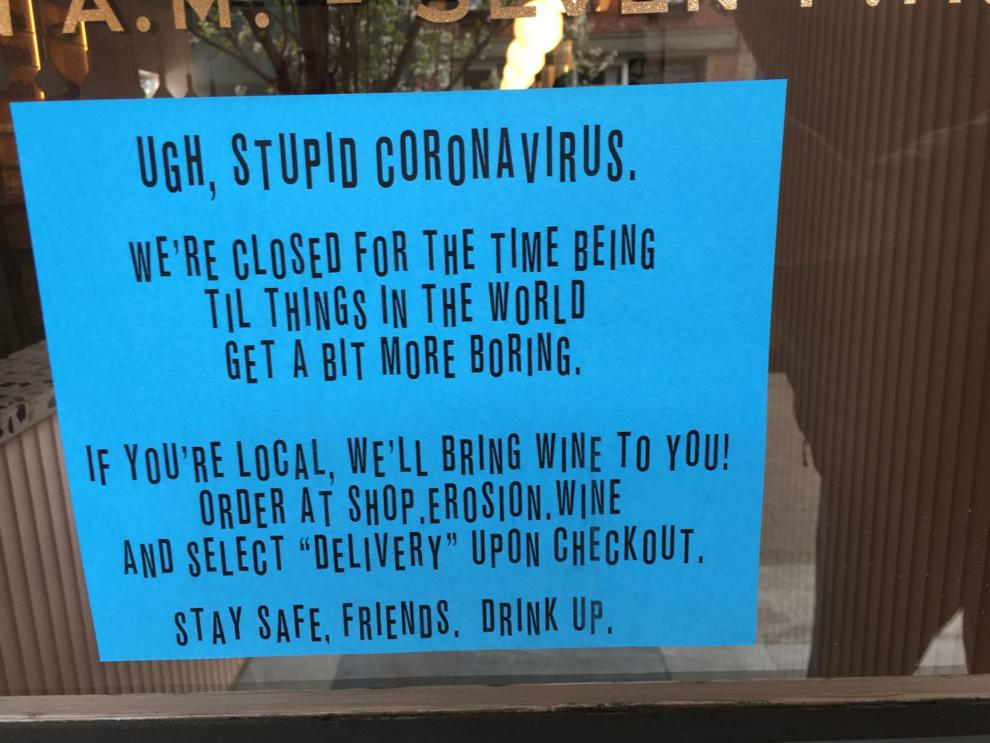 The Table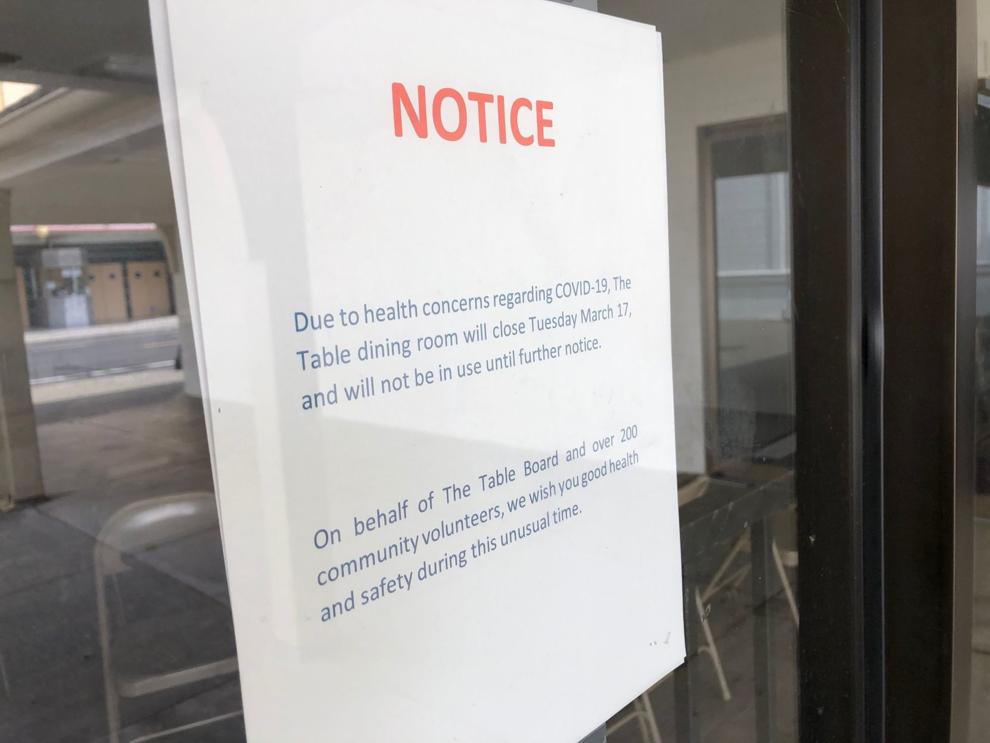 Lincoln Avenue Brewery
School offers free meals for kids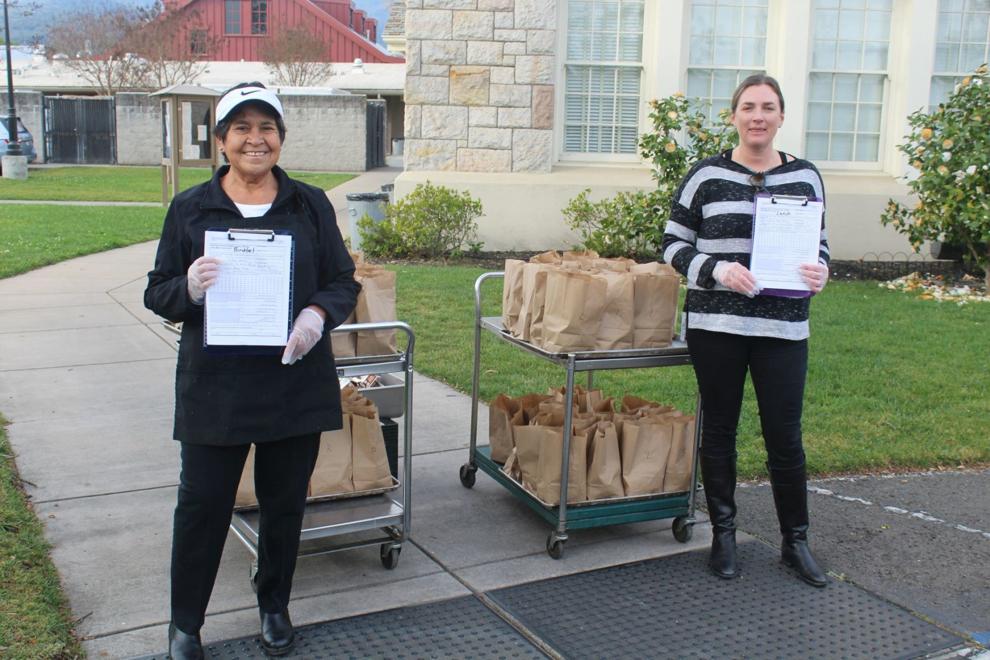 Cal Mart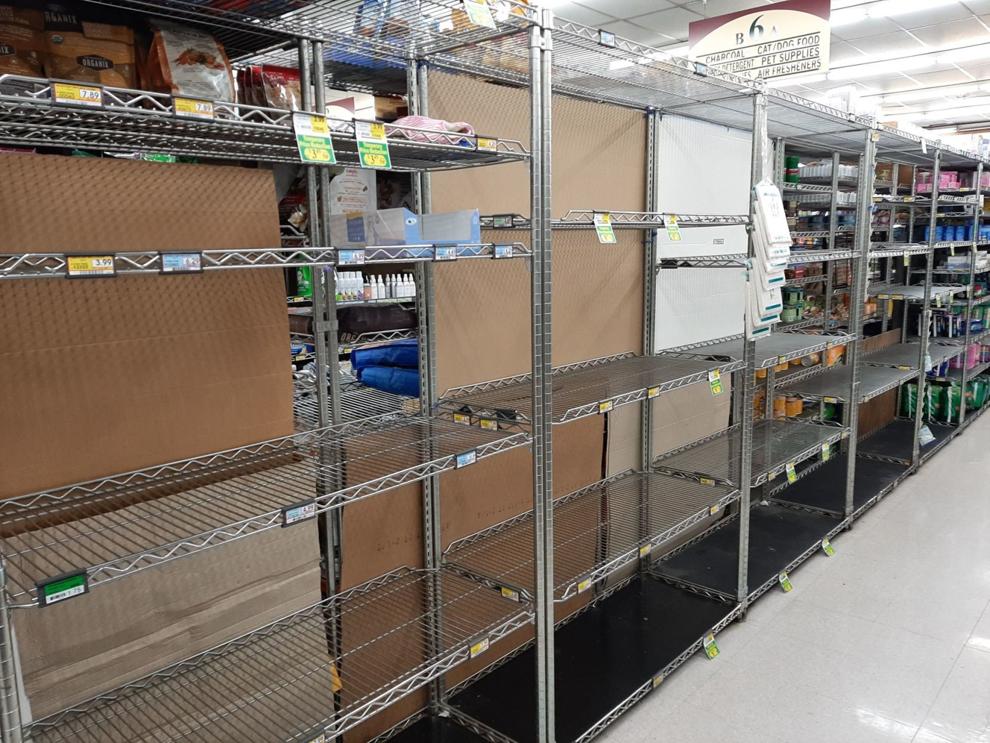 Huge Bear Wines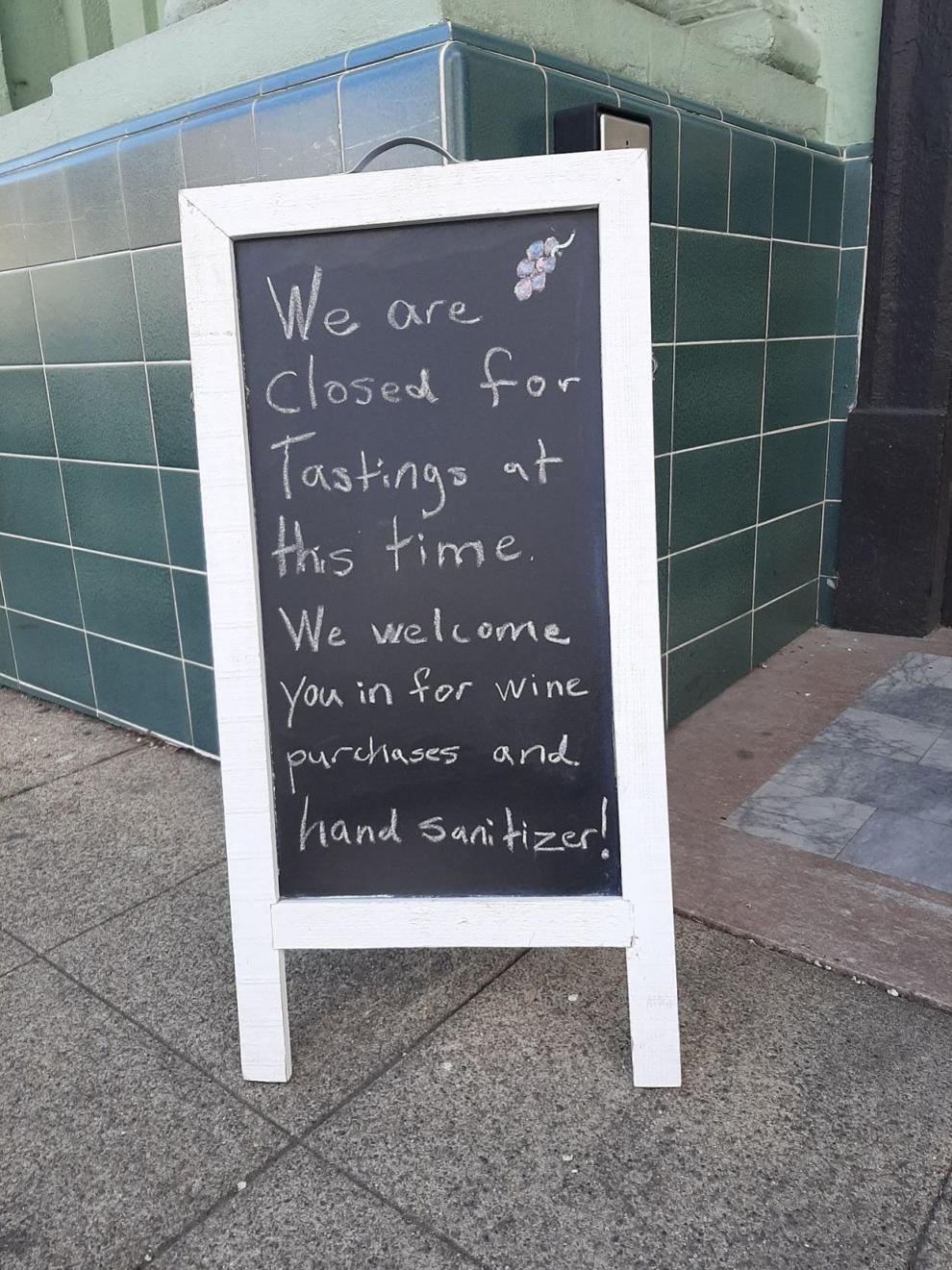 La Morenita lunch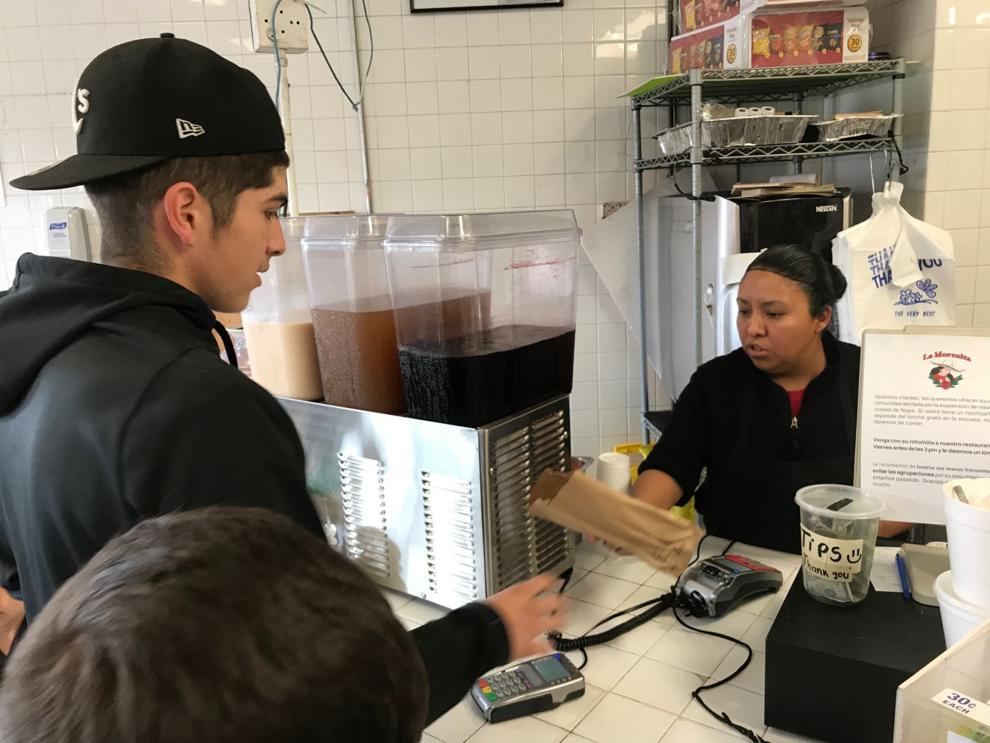 Coronavirus precautions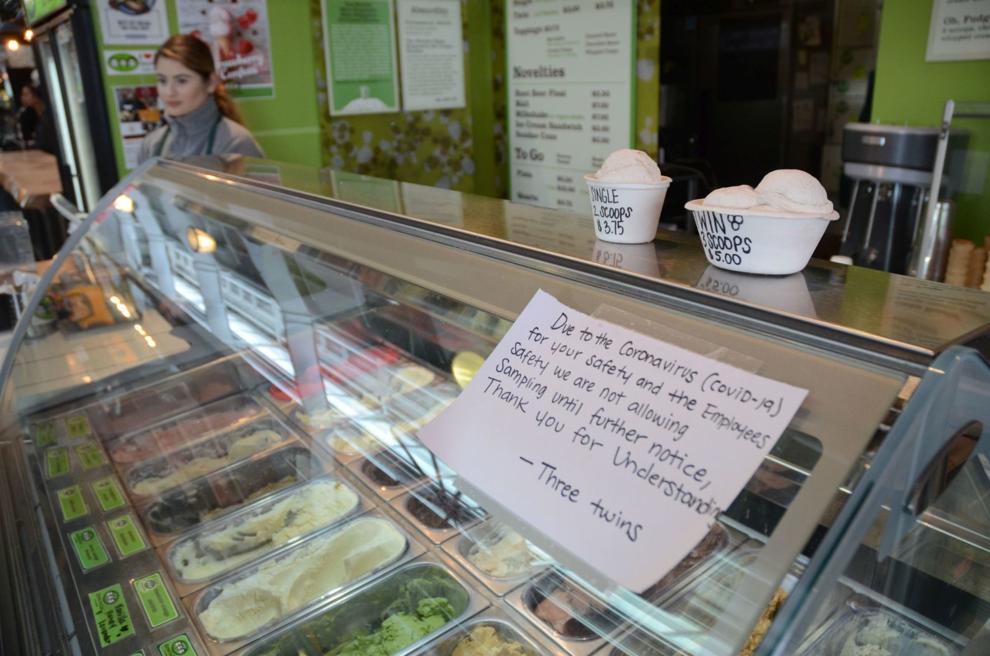 Coronavirus precautions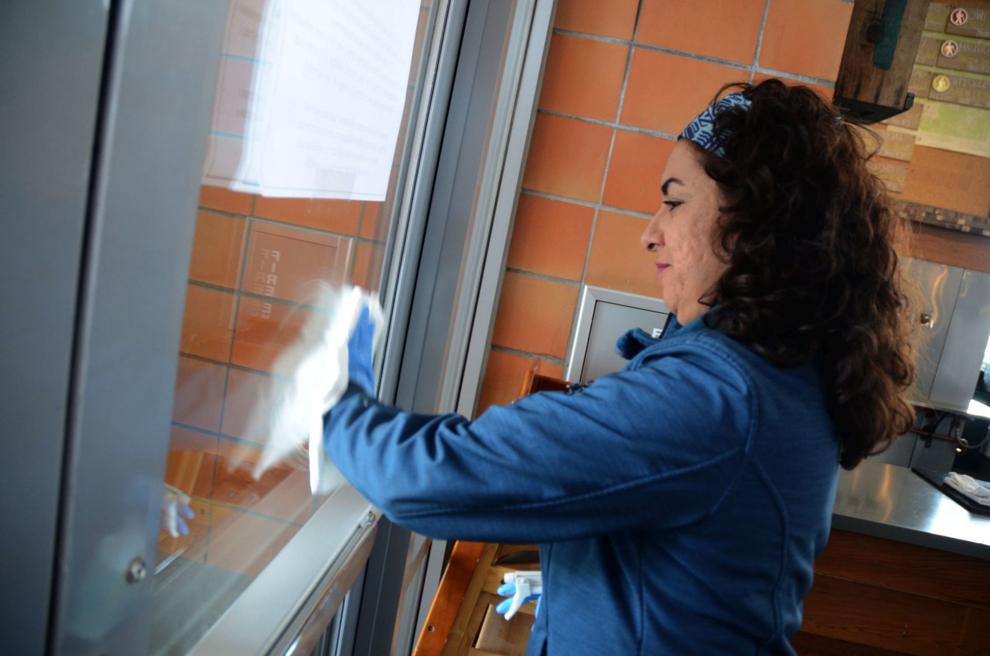 Coronavirus precautions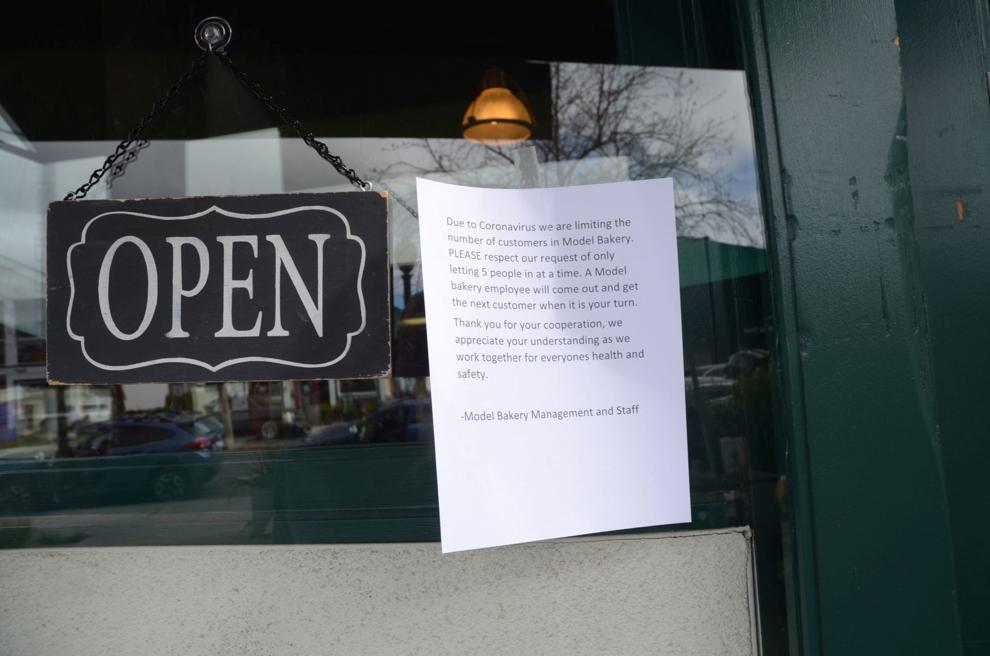 Coronavirus Precautions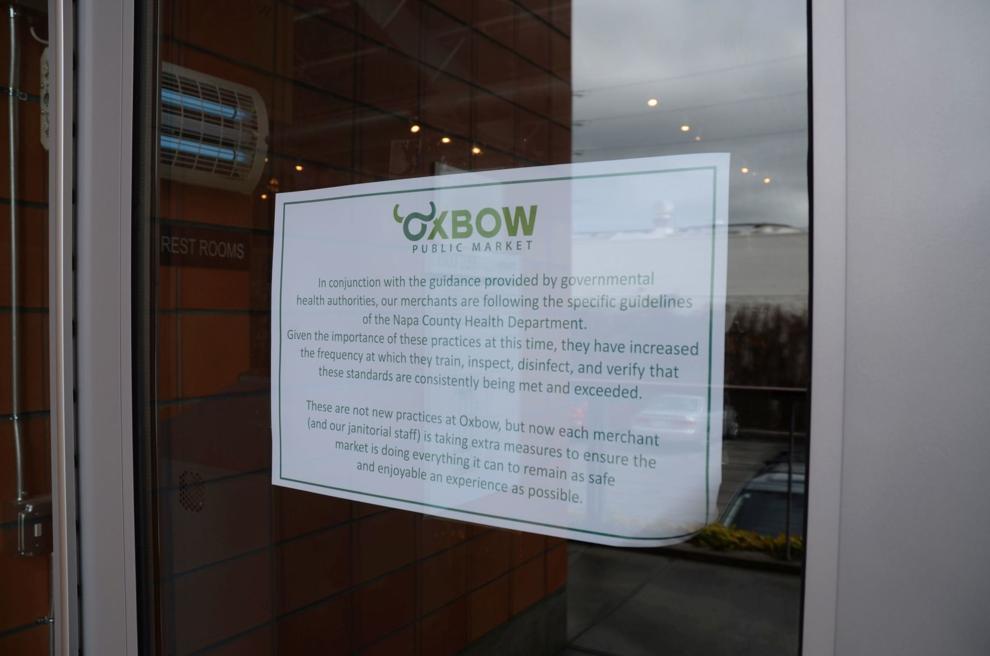 Coronavirus precautions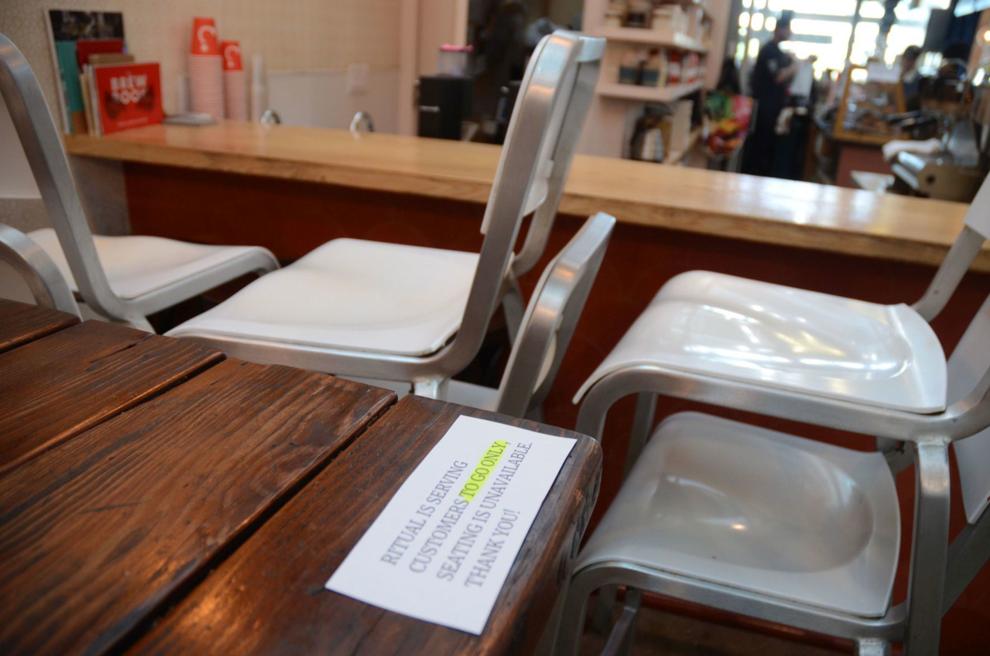 Beringer closed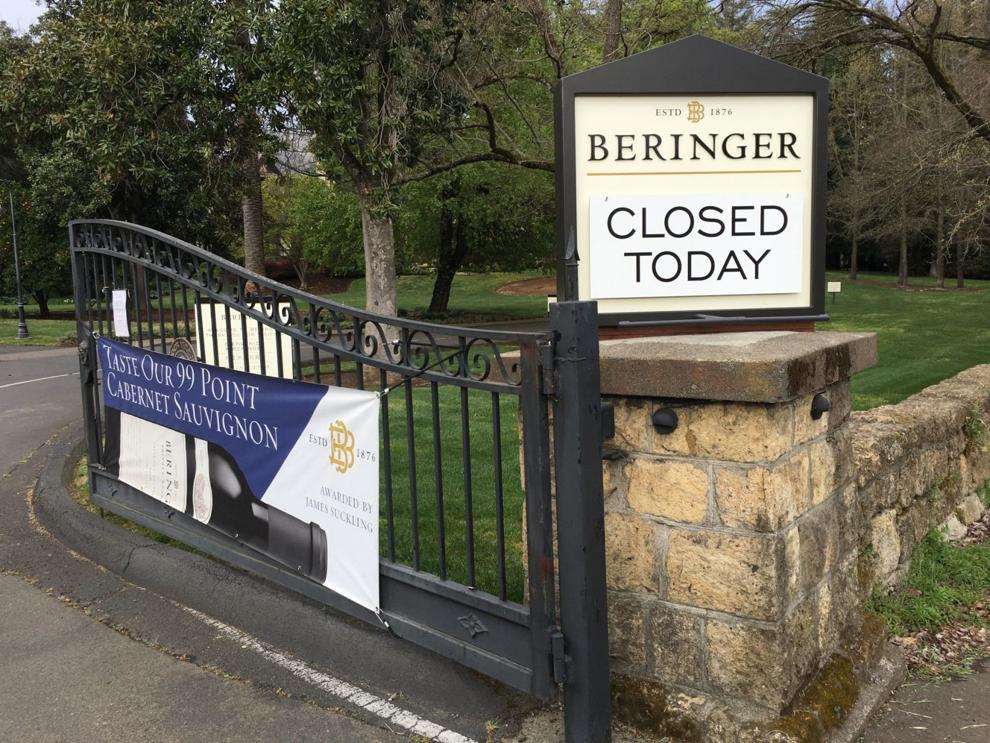 Castello di Amorosa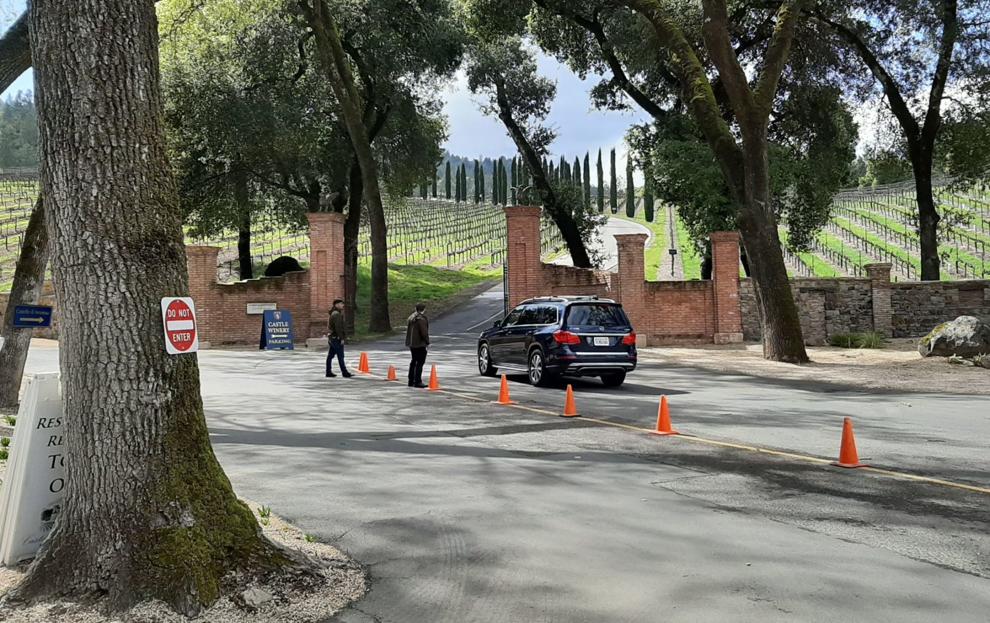 Calistoga Farmers' Market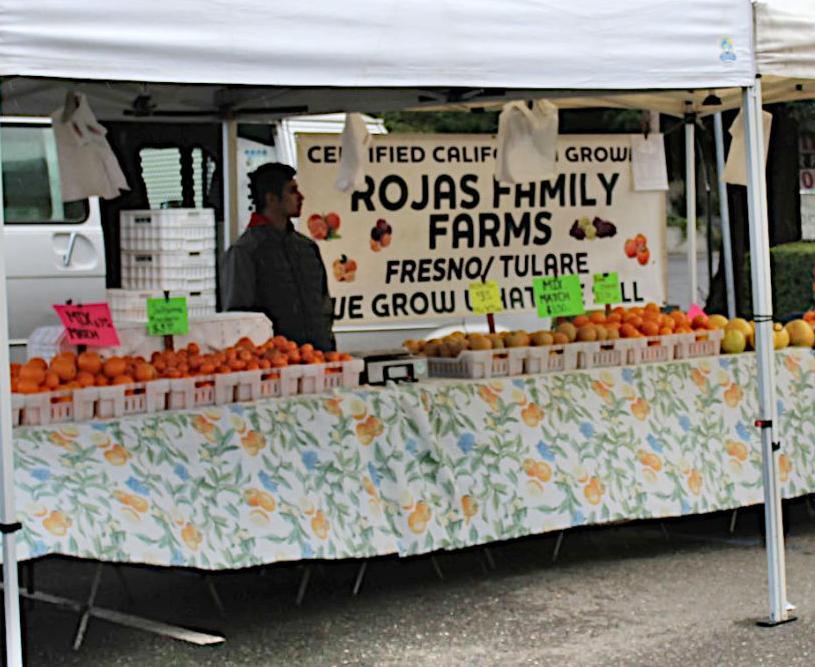 Calistoga Farmers' Market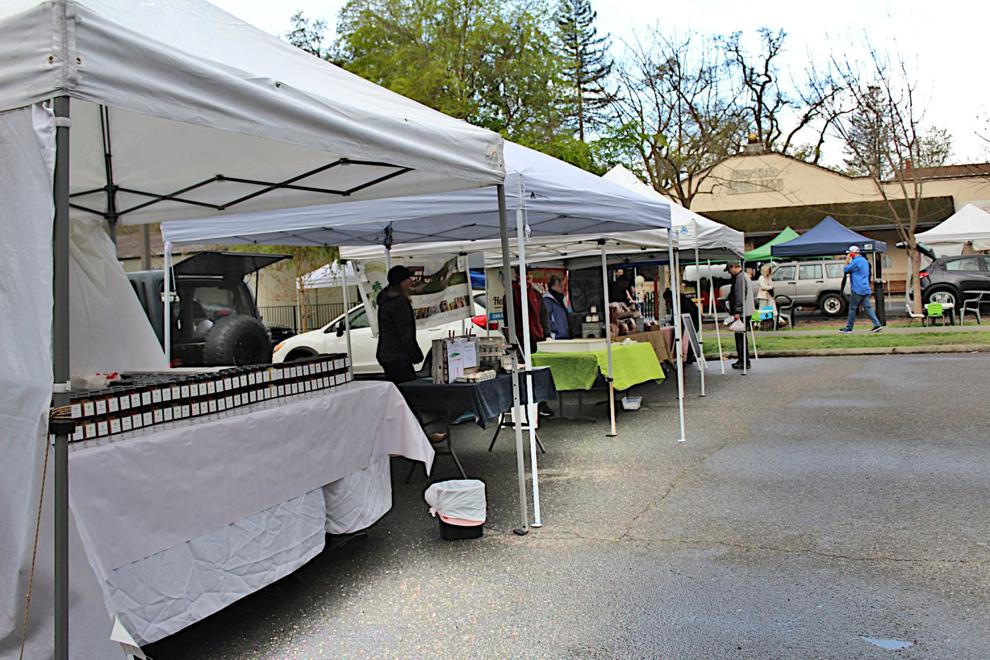 Calistoga Farmers' Market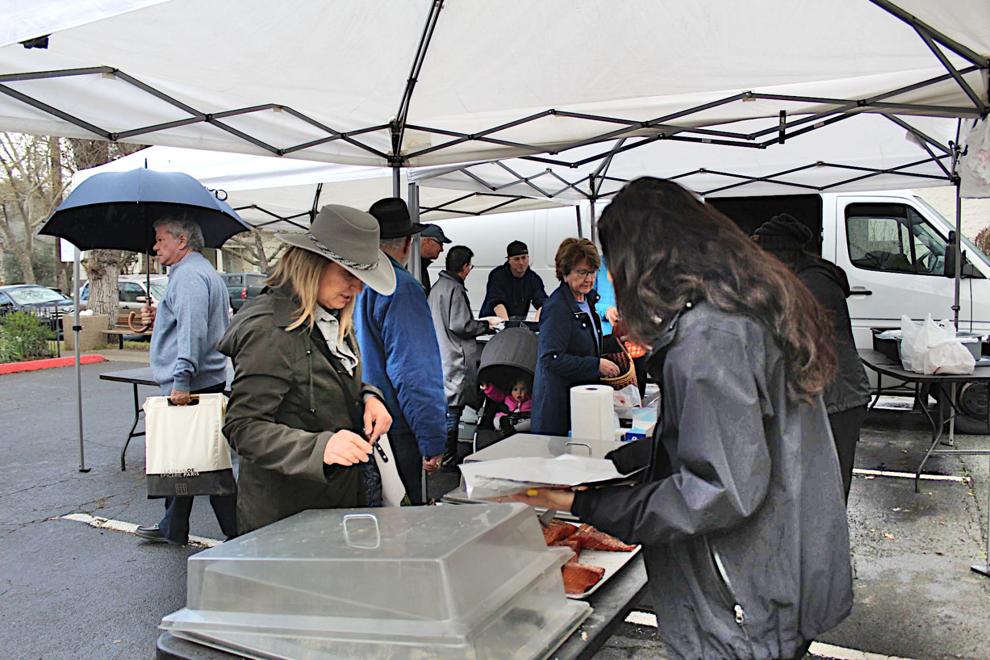 Calistoga Farmers' Market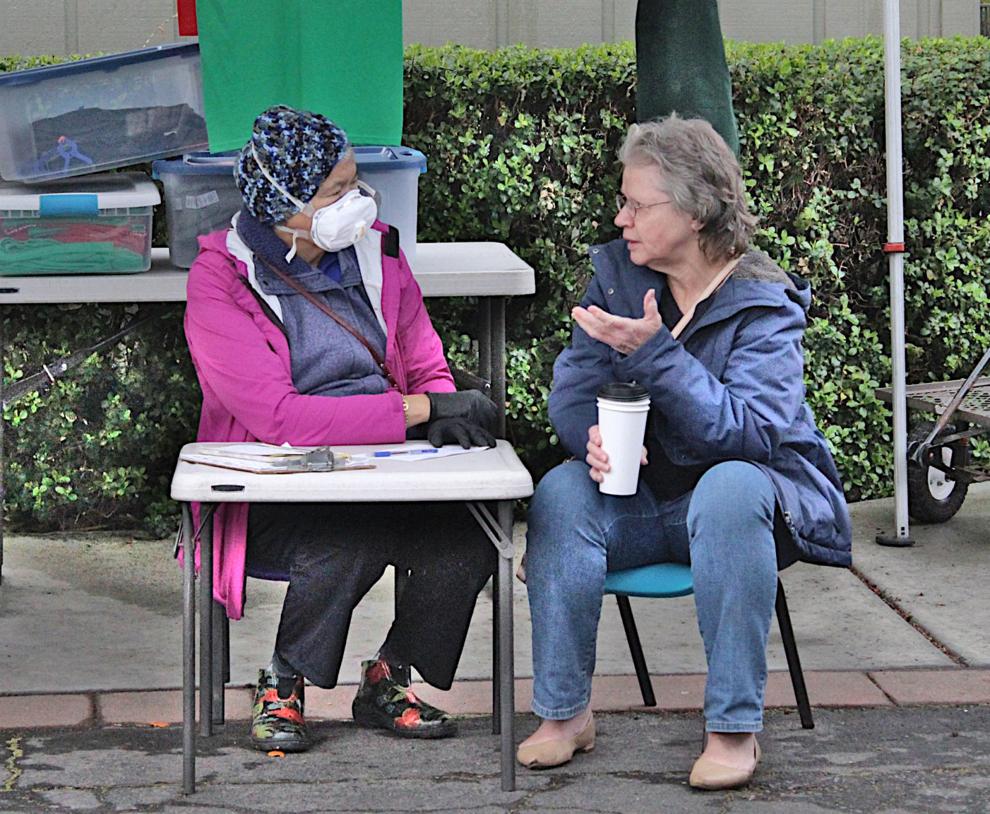 Calistoga Farmers' Market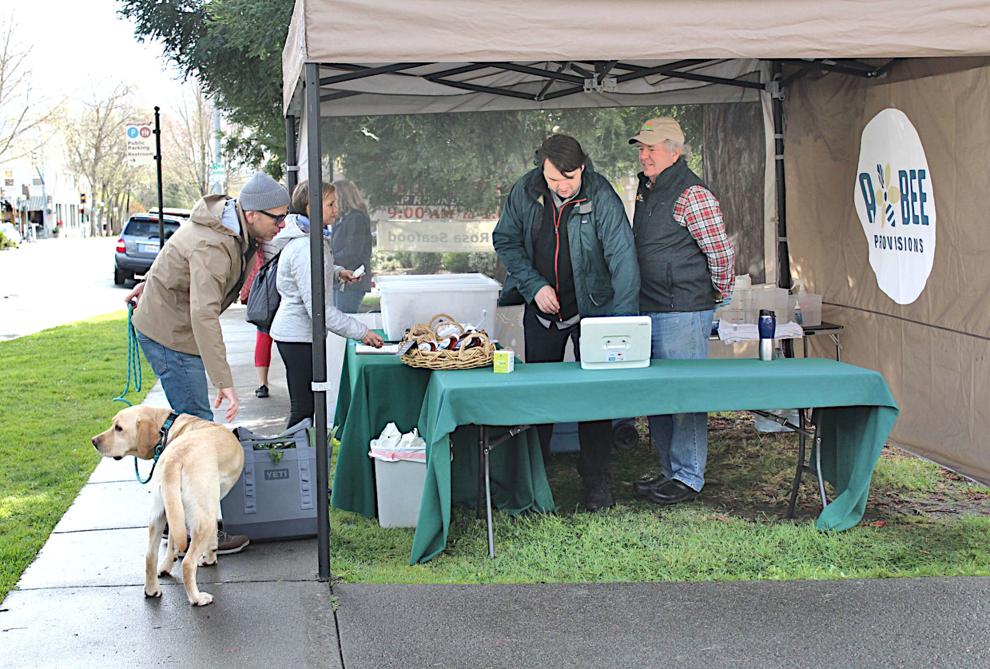 Trader Joe's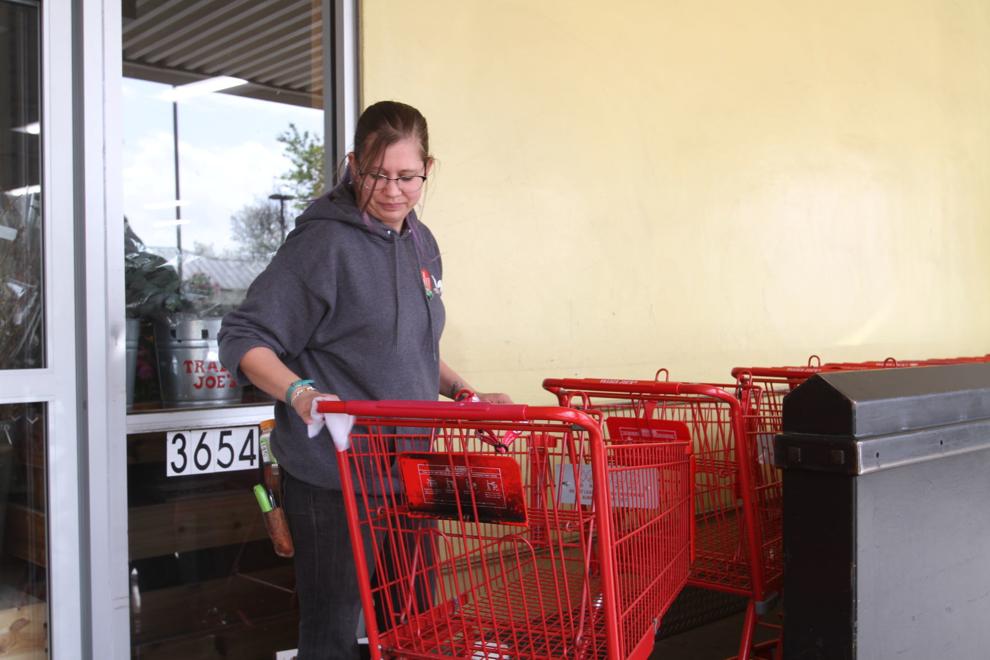 Napa seniors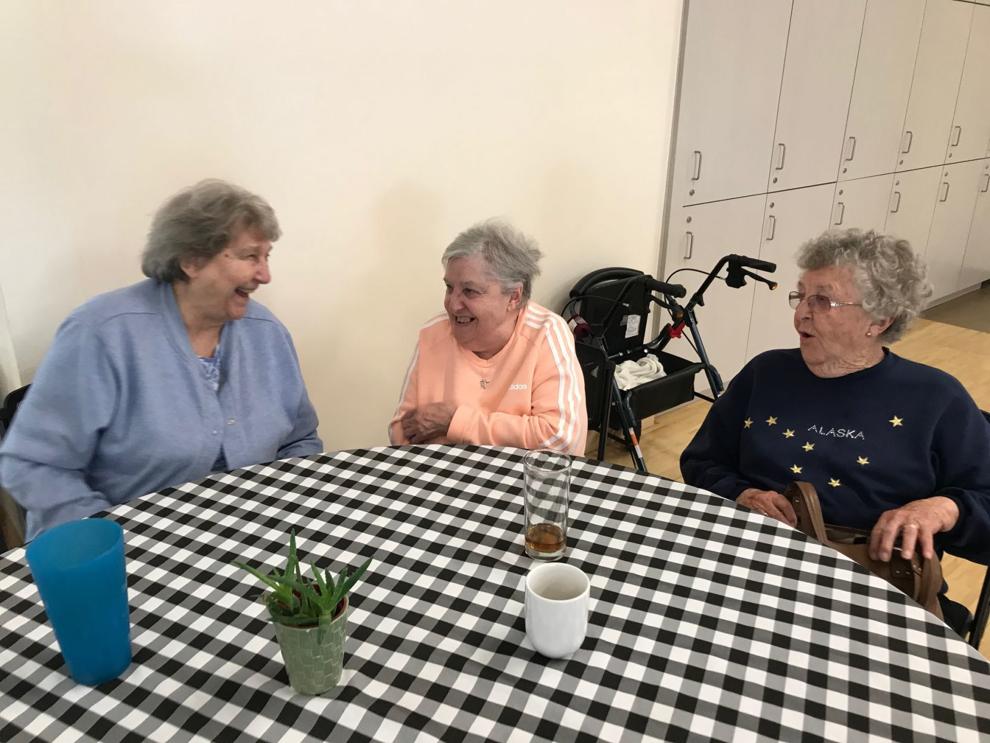 Watershed initiative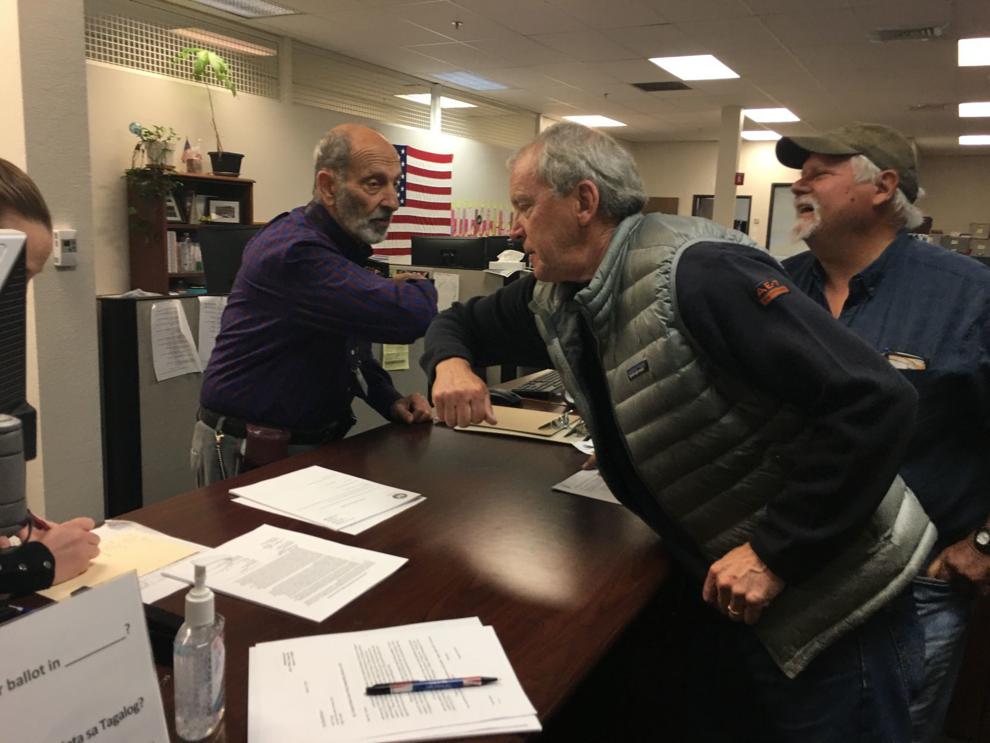 Coronavirus -- Hand sanitizer sold out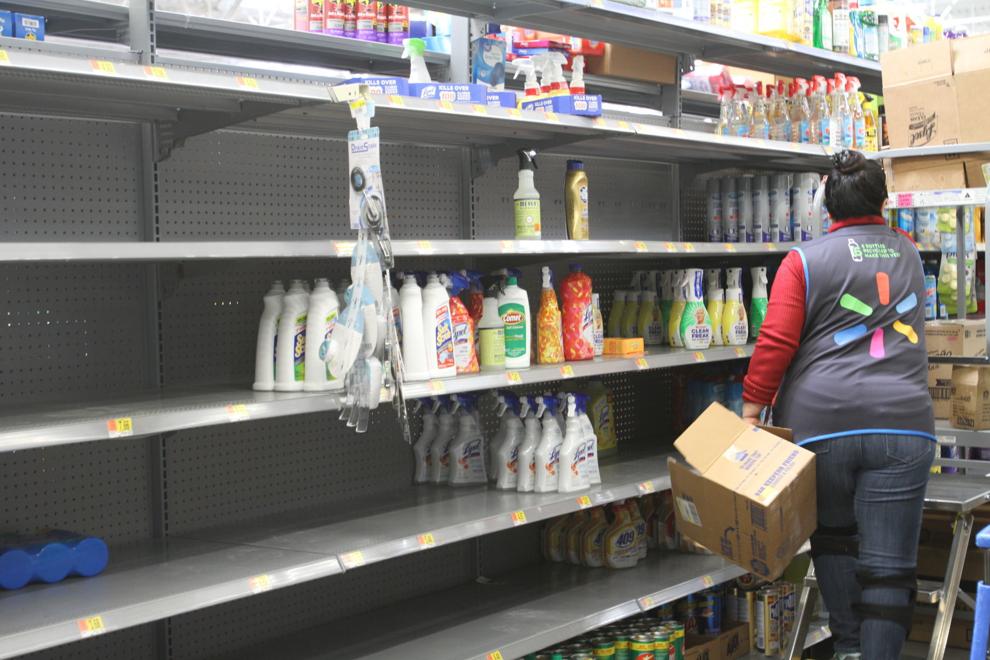 Editor's note: Because of the health implications of the COVID-19 virus, this article is being made available free to all online readers. If you'd like to join us in supporting the mission of local journalism, please visit napavalleyregister.com/members/join/.