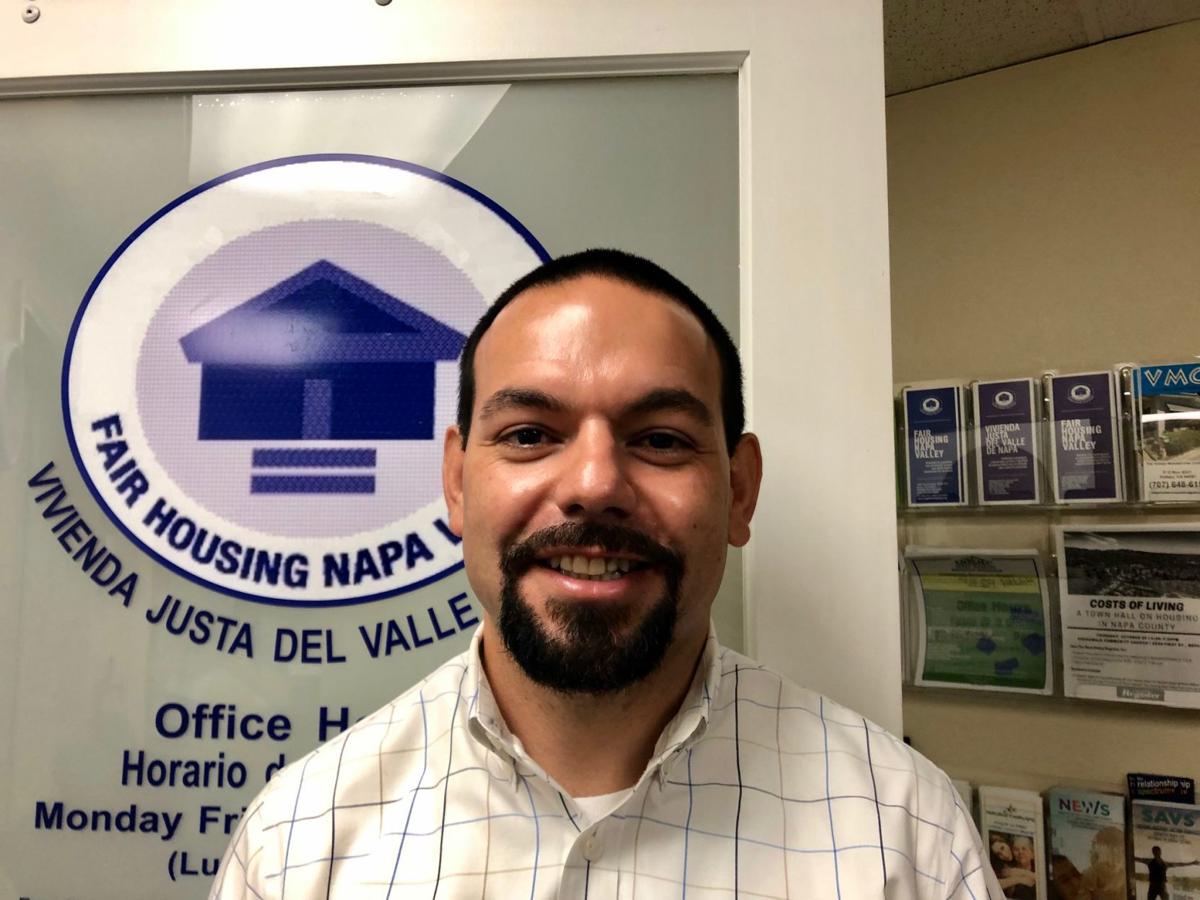 Napa County has joined the eight other Bay Area counties in adopting a law to temporarily stop the eviction of residential tenants who cannot pay rent for COVID-19-related reasons.
"We're taking a giant step forward," county Supervisor Belia Ramos said.
The Board of Supervisors on Tuesday passed the law to try to stem a possible evictions surge. They considered provisions to stop the evictions of commercial tenants as well, but decided that aspect needs more work.
Napa County imposed a shelter-at-home order on March 18 that left some residents out of work and unable to pay rent. But, as county officials noted, sheltering at home depends on having a home.
Supervisors also saw issues for landlords, saying that some depend on rent from tenants for their income and to pay mortgage on the property they are renting out.
"My interest has been that we're protecting tenants and we're protecting landlords," county Supervisor Alfredo Pedroza said. "Evictions aren't good and foreclosures aren't good."
The new law stops landlords from evicting tenants for failure to pay rent due through July 28, if tenants show the failure is related to the pandemic. Rather, the law allows the parties to agree to a repayment plan.
"I sure hope every tenant and their landlord right now are making a deal and working out a customized agreement for themselves," Supervisor Ryan Gregory said.
If they can't agree, tenants must pay the overdue rent within 180 days from the date each payment was due or within 90 days of the expiration of the temporary evictions prohibition, whatever occurs last.
Landlords can't charge late fees in these cases. The county's law applies to the unincorporated areas and within local cities.
Gregory stressed that regular rent payments begin again in August, unless the Board of Supervisors extend the July 28 prohibition. That is apart from the repayments of back rents.
"So if the August rent is not paid, that would be grounds for eviction, correct?" Pedroza asked.
"Correct," county Housing and Homeless Services Director Molly Rattigan said, though county officials said factors such as state action or further county action could come into play.
Rattigan said there are various rental assistance programs in the community. A priority is tenants who are still out of work and have a significant amount of back rent owed.
Local housing advocates have requested an eviction prohibition since late March. Supervisors have preferred to rely on statewide laws. In recent weeks, housing advocates, county and city officials and housing providers have worked on a proposal.
"The working group's intent was to provide a structure that would serve landlords and tenants alike," said Pablo Zatarain, executive director of Fair Housing Napa Valley. "This is not meant to be a punitive ordinance for either party."
Ron Ruggiero was part of the working group. He manages hundreds of residential and commercial properties in the area and is also a landlord.
"I support the program," he said. "I don't want to see the repayments go on forever, though, because that's going to hurt our landlords."
Board of Supervisors chairperson Diane Dillon doesn't view the issue as settled.
"This isn't a two-month thing, this isn't a four-month thing," Dillon said. "Regrettably, the state isn't predicting everybody's back to work in a year or year-and-half."
Supervisors also want to address commercial evictions. But they decided not to intertwine this issue with the residential eviction law. Pedroza said commercial landlords who received federal or state COVID-19 assistance are wondering how they might be affected.
Ruggiero called residential and commercial "two different animals." Some commercial tenants have been out of business a couple of months and have rents between $10,000 and $20,000 a month. They won't be able to make repayment in three months, he said.
"Restaurants are very dependent on packing them in," he said. "That's not happening now."
But supervisors didn't have time to work that issue out during a meeting that, with other lengthy items, extended into the evening.
"We do intend to further look at commercial tenancies, but just not part of this," Ramos said.
Concerned about COVID-19?
Sign up now to get the most recent coronavirus headlines and other important local and national news sent to your email inbox daily.