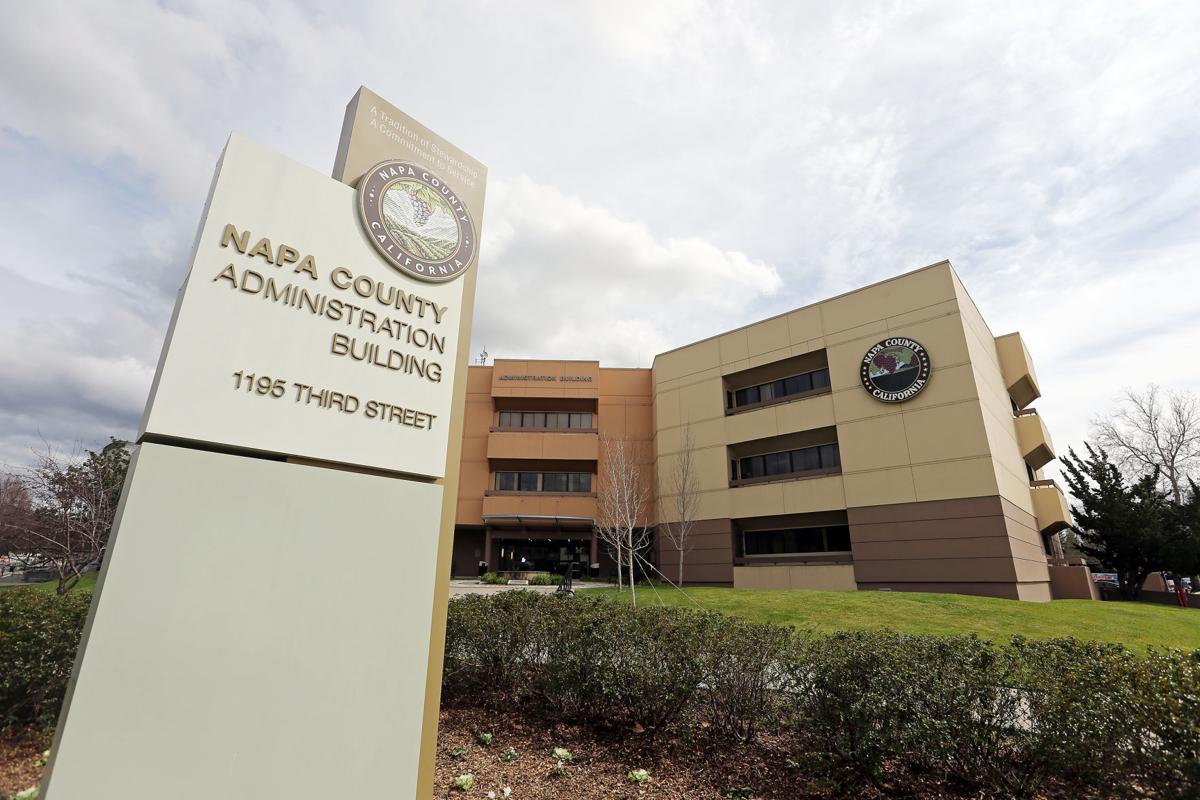 The Napa County Planning Commission wants to give up hearing winery expansion applications deemed minor and non-controversial, such as a small wine production increase.
Last week, the commission endorsed streamlining for certain applications filed by existing wineries. County staff would rule on these applications, in some cases at a public hearing and in some cases not.
County officials stressed the applications would be subject to environmental, public noticing and other rules. Stated goals are to save wineries time and money for routine requests and allow the Planning Commission to focus on bigger issues.
"This is all about process," county Planning, Building and Environmental Services Director David Morrison said. "It's simply how the county processes applications."
But, with winery growth a hot-button topic, some people are wary streamlining might go too far.
St. Helena Mayor Geoff Ellsworth told commissioners he supports helping small, independent wineries, but has concerns. He suggested the county create a round table or panel with the cities to discuss the streamlining issue.
"I want to make sure the municipalities play a role in this decision, as we all feel the impact together of whatever planning decisions we make," Ellsworth said.
There are no signs yet that this might happen. Next, the streamlining proposal is scheduled to return to the county Board of Supervisors, which referred the matter to the Planning Commission for a recommendation.
Morrison said the streamlining proposal has been months in the making and been formulated with chances for public input, including at two Board of Supervisors workshops.
Streamlining could apply when wineries ask to increase employees to a total of 10 or up to 10 percent, whichever is greater. It could apply to requests to increase wine production to a total of 30,000 gallons annually or up to 10 percent.
These and various other changes could be considered by the zoning administrator with public noticing, but without public hearings. County Deputy Planning Director Brian Bordona is the zoning administrator.
Others changes could be made administratively. They range from adding bicycle facilities, trash enclosures and electric charging stations to improving wastewater systems without capacity increases.
Another set of streamlining changes are aimed solely at small wineries created during the 1980s under previous county rules without use permits. These wineries would have a new way to seek use permits so they could have visitors and marketing events within certain limits.
The use permit changes could go before the zoning administrator at public hearings. County officials estimated fewer than 20 wineries might be eligible.
You have free articles remaining.
Proposed streamlining would not apply to proposed, new wineries. Even someone wanting to start a new winery producing only 5,000 gallons annually and with no visitation would still need a Planning Commission-approved use permit.
"I'm in favor of the streamlining that we can do and also helping small wineries get to a completed project with less time and less process," Commissioner Anne Cottrell said.
Commissioner Andrew Mazotti praised the proposals.
"I really appreciate this ordinance as a developer, for predictability, to save time," said Mazotti, who is director of Zapolski Real Estate, which is developing shops and restaurants in downtown Napa. "This really resonates for me."
Resident Gary Margadant had another viewpoint.
"He talked about the predictability for the applicant and the winery," Margadant said. "I'm here to say you also have to look at the predictability for the neighbors."
Margadant said notifying neighbors within 1,000 feet of a winery seeking non-Planning Commission approvals doesn't mean much in rural areas. A winery could be at the end of a dead-end road and affect everybody along the road.
One exception to having certain proposals approved by the zoning administrator is if the the matter is considered controversial. Then the proposal could go to the Planning Commission.
"That line scares me a little bit," Mazotti said. "I don't know what that means — one person yells really loudly?"
Staff would decide if something is controversial. Morrison said something that puts the county at risk of legal action is an example.
Deputy County Counsel Jason Dooley said that the zoning administrator already has the power to refer controversial minor modification requests to the Planning Commission.
"Staff does generally have a practical sense of what that controversy is," Dooley said. "You can't quantify it really with number of complaints or number of people."
Morrison said he'd rather have staff decide relatively minor, technical issues. Then the Planning Commission and Board of Supervisors would have more time to look at complex, broad issues such as climate change, housing, traffic, water, fire and growth in general.
"The streamlining is also to the county's benefit as well, so we can focus on the big issues that really do affect people and do so effectively," Morrison said.
Barry Eberling's memorable stories from 2019
Here's some of my 2019 stories from the Napa County world of transportation, wine and communities - nothing too heavy, but hopefully with useful information.