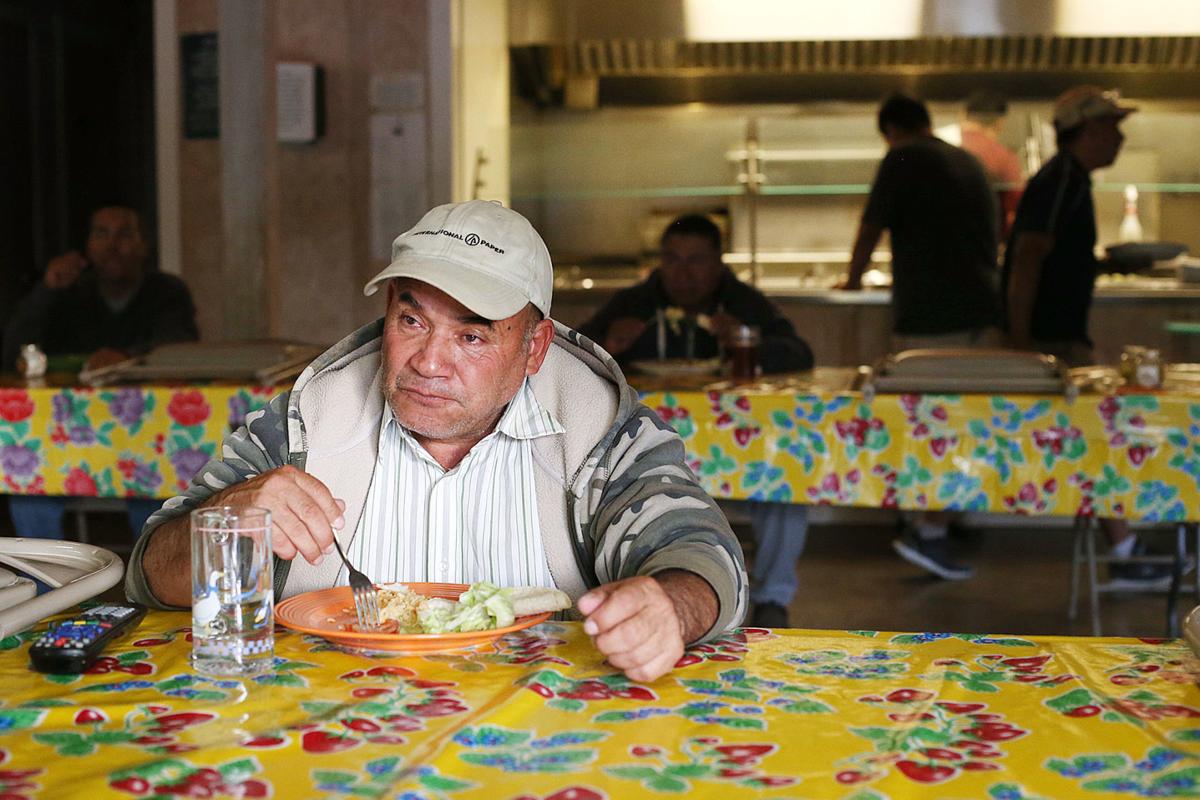 Napa County predicts its program to run three farmworker housing centers for migrant workers will soon be in the black, with a planned $1-per-acre increase in vineyard assessments making a difference.
The county at a cost of about $1.4 million annually provides a total of 180 beds for workers who tend Napa County's world-famous vineyards. Owners of 45,000 acres of vineyards pay a $10-per-acre annual housing assessment.
Those assessments and nightly rents paid by migrant workers are the financial backbone for the dormitory-style Mondavi, Calistoga and River Ranch centers in Napa Valley. County officials in recent years said the program budget came up short as much as $100,000 a year, with savings making up the difference and long-term financial problems a possibility.
Napa County supervisors on Tuesday took steps toward raising the vineyard assessment by $1-per-acre, to $11-per-acre. They accepted a state-required report on the assessment and set a protest hearing for 9 a.m. June 19.
The county estimates assessment revenues for the coming fiscal year beginning July 1 will rise from about $450,000 to $494,000. That, plus $250,000 annually that the state last year agreed to provide the county for farmworker housing, made for an unusually bright budget forecast.
"This shows that for the first time in at least five years, we'll be generating reserves and starting to build a reserve, instead of depleting a reserve," Deputy County Executive Officer Molly Rattigan recently told the county Housing Commission.
You have free articles remaining.
The planned increase should leave the assessment budget $54,000 in the black.
That planned $1-per-acre assessment hike comes as no surprise. Grape growers voted last year to renew the assessment for five more years, with the possibility of the Board of Supervisors raising it as high as $15-per-acre by 2022-23. Rents for tenants would rise from $14 a night to $18 a night over five years.
Still, each year the county holds a Proposition 218 hearing that allows vineyard owners to protest the assessment. Chief Deputy County Counsel Jeffrey Richard said, "it's kind of a gray area" whether these hearings are required.
"Arguably, they (vineyard owners) have already approved it," he said.
In theory, at least, vineyard owners could scotch the $1-per-acre increase at the protest hearing. But, given owners voted to authorize the increase last year, that seems unlikely.
"We want to continue to have the centers operate as they have been in a very financially sound manner," Rex Stults of Napa Valley Vintners said on Tuesday.
The increase will allow the county to rebuild the capital budget for the farmworker centers to cover maintenance, he said.
Stults didn't attend the Board of Supervisors meeting, and no one from the audience spoke on the proposed $1-per-acre increase. Supervisors passed the item without comment as part of their consent calendar.