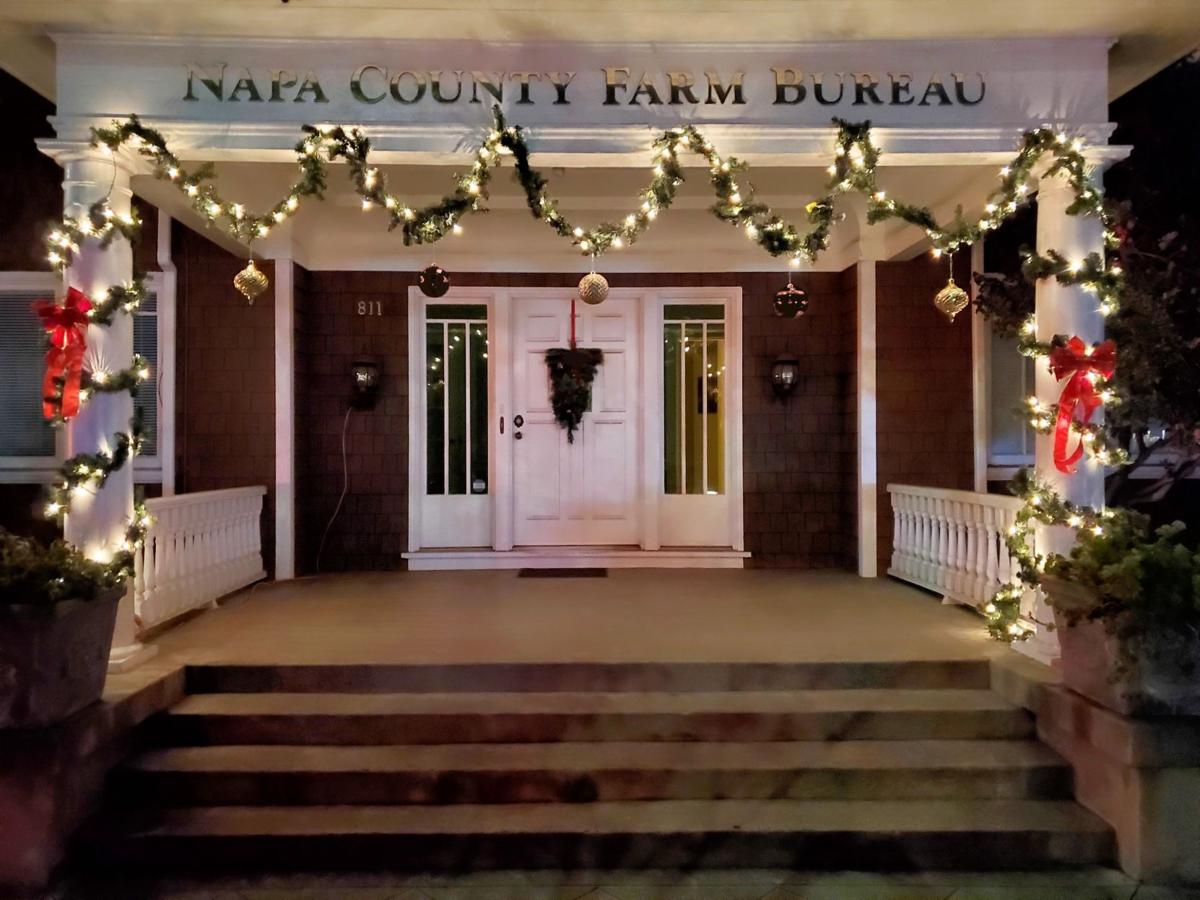 Napa County Farm Bureau has been named the county of the year for 2020 by the California Farm Bureau, a title awarded to just one of the state's 53 farm bureaus representing 56 counties.
This year marks the first time Napa County has won the award since 2009, according to CEO Ryan Klobas, who said the title is in part a testament to the work the bureau has done to support its membership and their employees through the pandemic.
"There are so many issues around (COVID-19). It's not just compliance, it's also keeping workers safe," he said. Among other things, the Farm Bureau has created testing infrastructure for its members and their employees, who through the bureau can take a coronavirus test "same day" and have results within two days.
"That has been a tremendous advantage for Farm Bureau members to be able to do that, to be able to avoid wait times," Klobas said. "They're able to test employees pretty much on the spot."
Testing delays in Napa County over the summer had previously proved an obstacle for agricultural employers attempting to keep their workforce safe. Many struggled with staff testing amid long wait times just as the wine grape harvest season kicked off.
Klobas cited the bureau's growth over the last three years as another important accomplishment. Membership has grown considerably, as has the bureau's financial strength, he said.
"This year has been a challenge, but I'm so proud of the success we have had," Klobas added.
Farm Bureaus across California are evaluated on policy implementation, leadership, public relations, agricultural education and community involvement, Klobas said. Napa County Farm Bureau has "done well in all of those areas," he added, citing the bureau's policy implementation as especially effective.
The bureau this year came out in opposition of Proposition 15, known as the "split roll tax," and condemned an executive order implemented by Gov. Gavin Newsom fast tracking workers compensation claims for employees who believed they'd been infected in the workplace. The bureau said this placed an undue burden on employers.
Jamie Johansson, president of the California Farm Bureau, cited Klobas and Napa County Farm Bureau President Johnnie White's efforts as having "dramatically expanded" the Napa County Farm Bureau's programming.
"They have built an extremely sophisticated political operation at the Farm Bureau to professionally represent Napa Ag," Johansson said in the bureau's news release. "It is now considered an influential authority for Napa Ag at the local, state and national level."
WATCH NOW: HOW TO HOST A VIRTUAL HOLIDAY PARTY
SEE PHOTOS: A VISIT TO TARAMASSO RANCH IN NAPA FOR FARM FRESH EGGS
Most-read Napa County wine stories of 2019
These 10 Napa County wine stories garnered the most page views on the Napa Valley Register website and were most popular with our online readers in 2019.