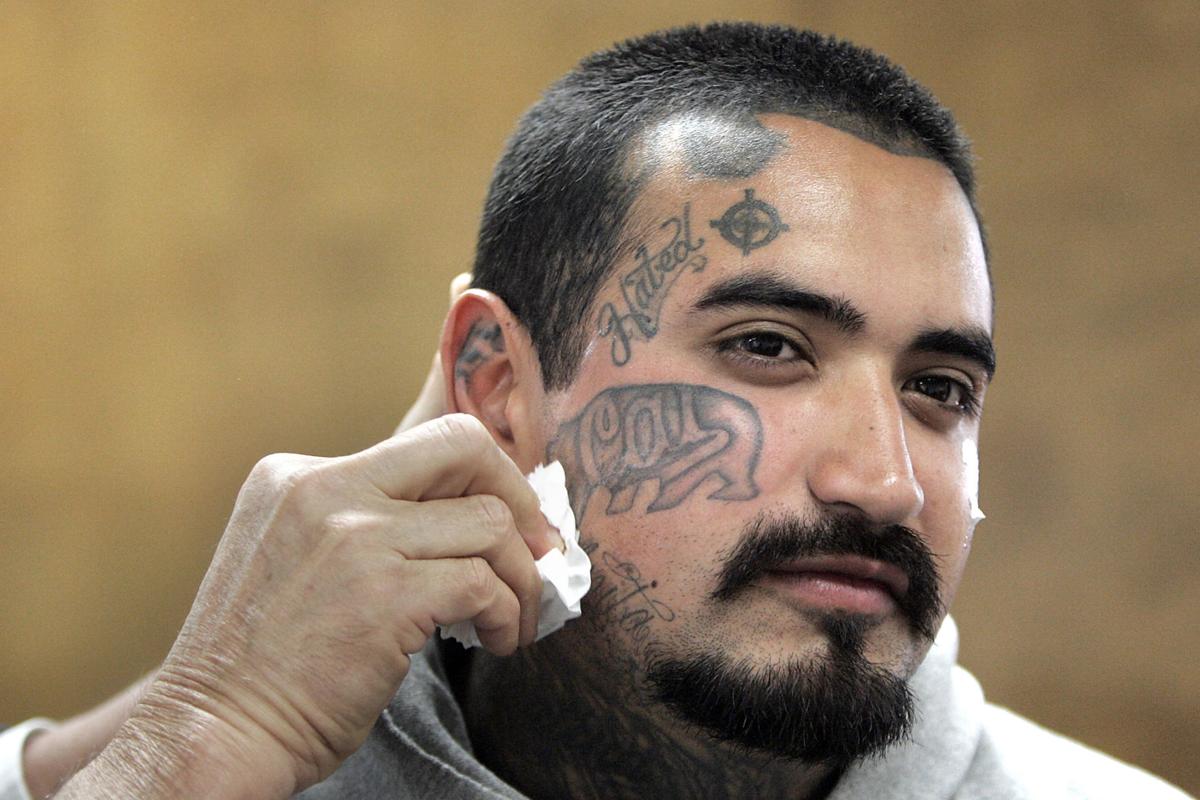 When Jose De La Cruz sat down in a conference room at the county's administrative offices Monday morning, it was hard to miss the large California state bear tattooed on his right cheek.
Less than 10 minutes later, the bear was just a shadow of its former self.
Over the next few months, using a tattoo removal laser, local plastic surgeons will slowly erase De La Cruz's bear tattoo, leaving that part of his cheek looking more or less tattoo-free.
The free tattoo removal service is provided by a Napa program called Taboo Tattoo. Funded by local criminal justice agencies, Taboo Tattoo started back in 1997, but had been on hiatus for several years.
On Monday, the service held its first monthly removal clinic, located on the second floor of the county offices, near an adult probation office.
"It's one of the most rewarding programs I've worked on," said organizer Sheila Daugherty.
Daugherty is the former executive director and co-founder of Napa's Wolfe Center.
Daugherty said the priority for the free service is those with visible tattoos or gang tattoos. For those trying to leave such an affiliation behind, removal is particularly important, she said.
"We're just trying to encourage people to get rid of them."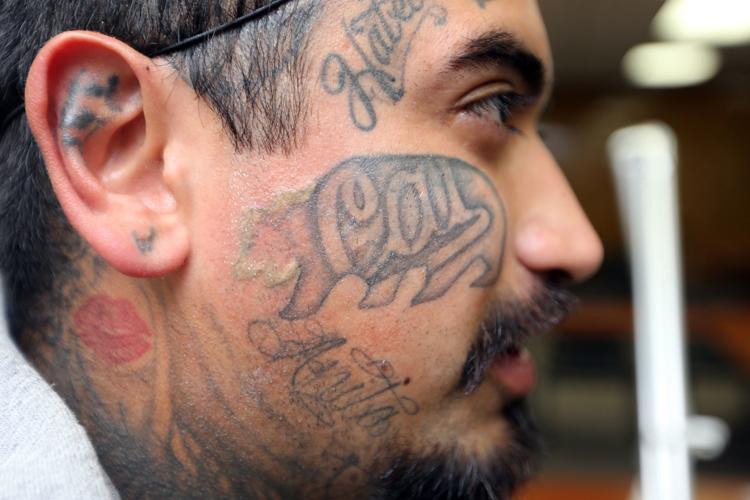 Many employers frown on visible tattoos, she said.
You have free articles remaining.
For those with a gang tattoo or visible tattoo, "it really does hinder their employment," said Lisa Fitt, program manager of Taboo Tattoo. "By getting these off, it makes a huge difference."
For example, potential employers "might look at someone with a facial tattoo and draw the wrong impression (or) think they are not a good person," Fitt said.
Once the visible tattoos are removed, the difference clear skin makes, especially when it comes to self-esteem, is 'amazing," Daugherty said.
"There is a real change in the quality of life."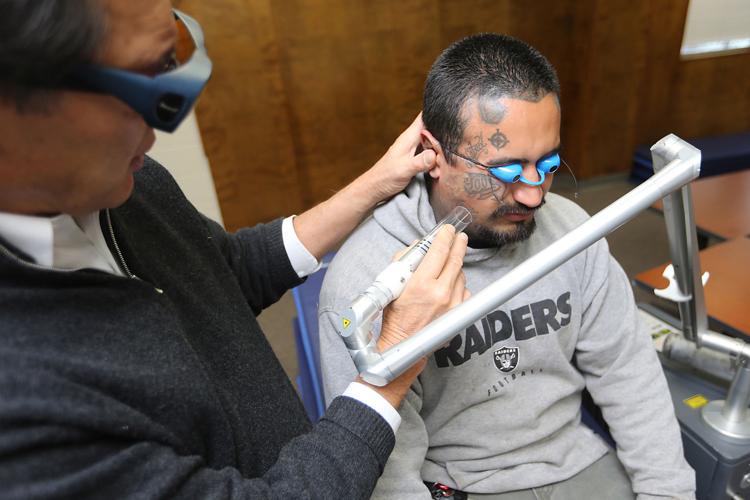 Local plastic surgeons, including Dr. William McClure, Dr. Rebecca Jackson and Dr. Tyler Street of Napa Valley Plastic Surgery, will volunteer one day each month to remove tattoos, Daugherty said.
The group estimated it can treat 55 clients per monthly clinic.
On Monday, the first day of the relaunched program, seven clients were treated, including De La Cruz and his bear tattoo.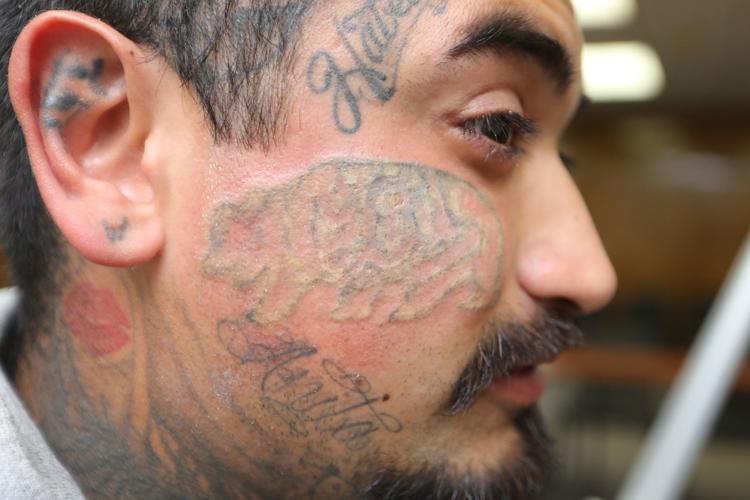 Once the word gets out that the program is running again, that number will grow, organizers predict.
"If we can help people to get into the workforce or break way from gang affiliations, I think that's a big step in the right direction," said Fitt.
The group can also treat age or brown spots, on anyone, for $50. Clients are seen in order of arrival.