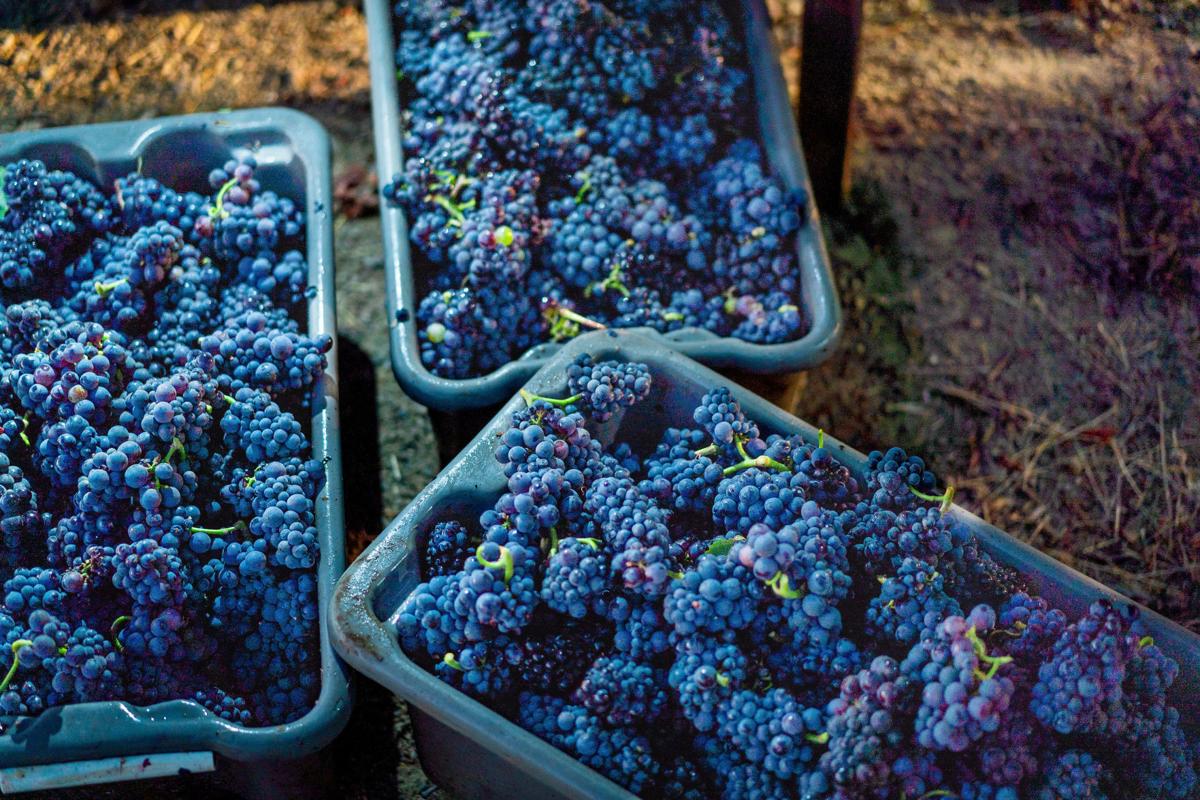 Napa County's wine grape crop in 2019 saw a 13.5% decrease in volume and a 9.6% decrease in value as compared to 2018, according to the county's annual crop report, released Tuesday.
The decrease—both in volume and subsequent gross value—is not unexpected. Growers in Napa County underwent a historic wine grape harvest in 2018, which rang in at more than $1 billion in gross value, data from the county shows. Harvest in 2019 produced just under 160,000 tons of wine grapes, or 13.5% less than in 2018, when the county's yield was closer to 185,000. This year's harvest, at $937,961,800, is the county's second highest ever.
A ton of Napa County wine grapes went for an average price of $5,872.46 in 2019, up 4.4% from $5,627.04 in 2018, the crop report shows.
That increase is likely largely due to long-term contracts between growers and wineries, experts have said. The North Bay wine grape crop in 2018 was a third larger than average, according to some estimates – so large that it became a contributing factor in the California wine industry's grape oversupply. That oversupply plus a decline in consumer demand for wine – the first drop of its kind in more than a quarter-century – has left growers and wineries to deal with a "glut" market in which the price of grapes by the ton has dropped significantly.
"When you see prices go up in a market like we're seeing now… that's probably because there were long-term contracts including escalating prices year over year, not necessarily because people were willing to pay more," Glenn Proctor, partner at Ciatti Company, a bulk wine and grape broker based in the North Bay, told the Register in early February of this year.
Many of the contracts – some of which can span as long as a decade – include yearly increases in price to be paid for grapes. California's crush report, which reports statistics for grape-growing regions statewide, had reported similarly-inflated prices for premium growing regions like Napa and Sonoma.
Napa Valley is somewhat insulated against market volatility because of its premium growing reputation, Proctor said in February. But the industry as a whole is facing a "more challenging time" than in previous years, he added.
Red varieties went for an average of $6,848.66 per ton; white varieties, $2,874.63, a year over year increase of about 3.5% and 4.4%, respectively. Producing acres increased just 2%, by 845 acres; wine grapes continue to account for more than 99% of the value of Napa County's agricultural production.
Get local news delivered to your inbox!
Subscribe to our Daily Headlines newsletter.