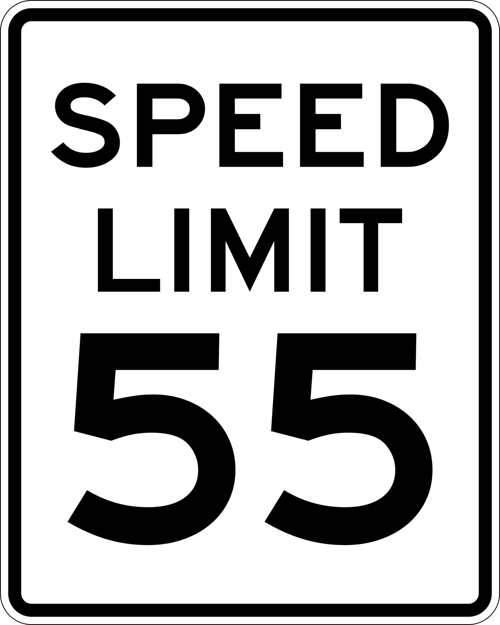 Speed limits changes — in most cases increases — are coming to 25 rural road segments with Napa County Board of Supervisors approval, but without its ringing endorsement.
Supervisors must convince people that faster speed limits, even if only by 5 mph to 10 mph, improve safety. They can understand the skeptics.
"It is troublesome for us to have to explain, but this is actually as much as we can do," Supervisor Belia Ramos said. "And to retain the posted speed limits would actually be to relinquish control."
The Board of Supervisors approved the changes on Feb. 7, most by unanimous vote, but in two cases by 3-2 votes.
By doing so, the Board met state requirements that allow the California Highway Patrol to enforce the speed limits using radar. Otherwise, the presently posted, lower speed limits would be considered speed traps and no radar enforcement would be authorized.
Supervisors understood the reasoning. They just weren't enthusiastic about the endeavor.
"It's just that on face value, it's hard to understand how we're improving the safety of the road," Supervisor Alfredo Pedroza said.
Having higher, posted limits doesn't result in people driving faster than they already do, Deputy Public Works Director Rick Marshall said. But it allows the CHP to target the fastest drivers.
Given that, Marshall sees the move as making the roads safer.
"It is counter-intuitive," Supervisor Brad Wagenknecht said. "It sounds like if you raise the speed limit from 45 mph to 50 mph or 55 mph, you've told everyone, 'You can drive faster.' "
State law establishes a maximum speed limit of 55 mph for undivided, two-lane roads outside of certain zones, such as school and residential zones. Setting lower speed limits that can be enforced by CHP radar must be done by the rules.
The county must follow what the state calls the "prevailing speed" – the speed 85 percent of drivers drive at or slower than. It can reduce the speed limit below the prevailing speed, but only if justified by collision records or road conditions not readily apparent to drivers, and even then only by 5 mph.
Marshall sees a rationale for following this prevailing speed rule when setting speed limits.
"Numerous studies have shown that artificially lowering speed limits can diminish their overall effectiveness, decrease safety and promote a culture of disregard not only for speed limits, but for all types of traffic regulations," Marshall wrote to the Board.
Supervisor Diane Dillon objected to raising the speed limit at Deer Park Road from Silverado Trail to Sanitarium Road South from 45 mph to 50 mph. The one collision there over the past five years was a fatality involving a vehicle and bicyclist, though Marshall said the incident wasn't related to the speed limit.
"That is not a place we should be increasing the speed limit," Dillon said.
"We should be increasing the limit if we want it to be legally enforceable," Marshall said.
Dillon also objected to increasing the posted speed limit from 45 mph to 55 mph on Yountville Cross Road for a 500-foot stretch near town limits. She sees this as a transition zone for drivers to slow down as they enter town and its 25 mph limit.
"Now people are going to go from 55 mph to 25 mph – and there are residences there," Dillon said.
She and Supervisor Ryan Gregory voted against both the Deer Park Road and Yountville Cross Road changes.
Three changes will result in slower speed limits. That includes North Kelly Road, an almost one-mile-long route that Jameson Canyon drivers often take to cut between two Highway 12 segments as they head to the city of Napa.
The North Kelly Road speed limit will drop from 55 mph to 50 mph. This road has seen 31 reported collisions in five years, most of them at a curve. Warning signs with flashing lights installed at the curve in February 2015 have improved safety, a county report said.
Also, the speed limit on Silverado Trail from Glass Mountain Road to Deer Park Road will drop from 50 mph to 45 mph. There have been 17 reported collisions over this one-mile segment in five years, the report said.
For the most part, though, supervisors found themselves reluctantly raising speed limits to comply with the state's law regarding radar enforcement.
"We're playing the hand we were dealt," Marshall said.
Get local news delivered to your inbox!
Subscribe to our Daily Headlines newsletter.