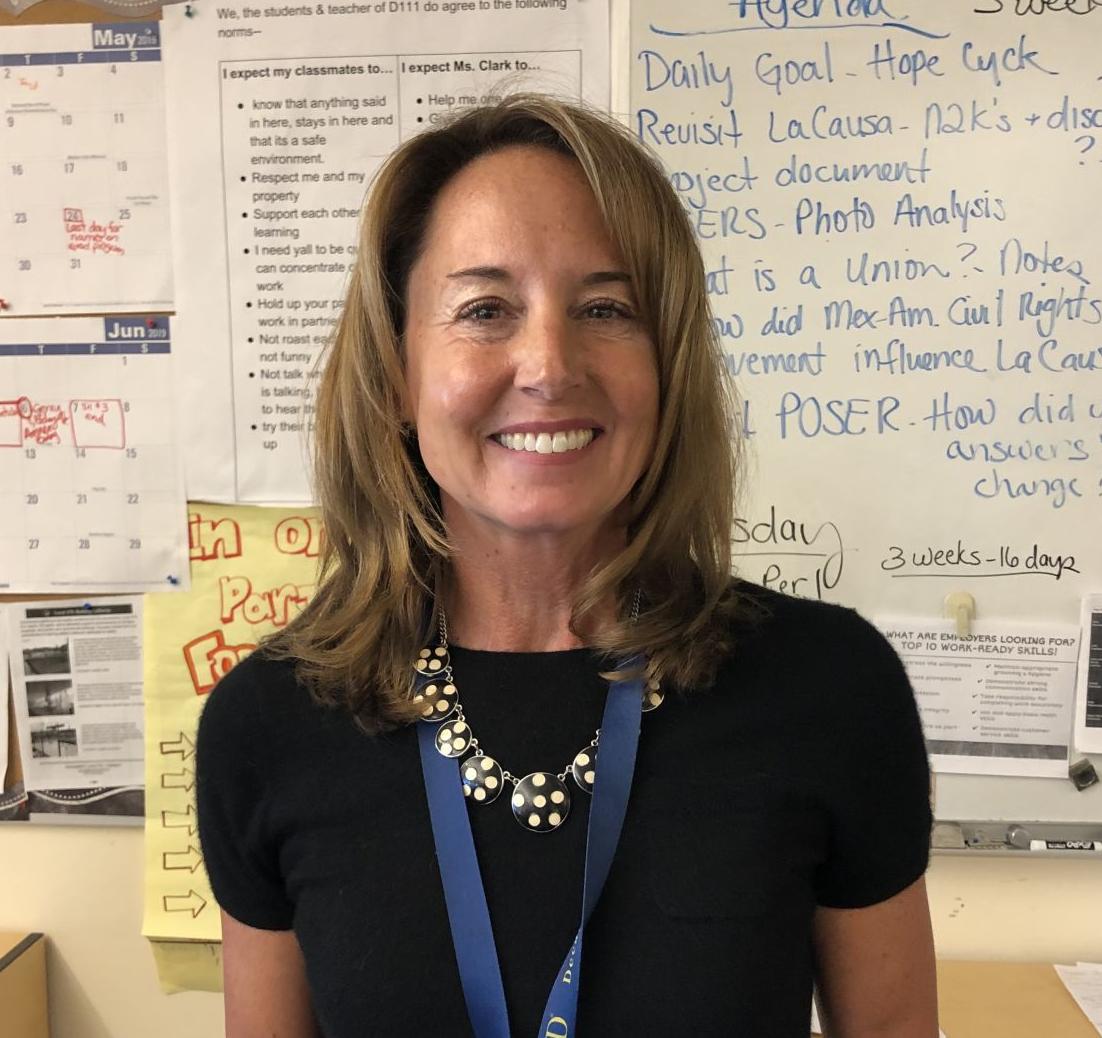 Napa County's Teacher of the Year is JoAnn Clark, whose skills with struggling high school students make her the "teacher we all want our children to have," said Barbara Nemko, Napa County superintendent of schools.
This annual award for exemplary instruction goes to a 20-year teaching veteran who works with 20 juniors and seniors at a Valley Oak High School satellite on the campus of American Canyon High School.
"My class is a 'one-stop shop' for all of the social, emotional, educational, occupational, behavioral and graduation needs of my students," Clark said in her nomination.
Examples of the way she helps her students include "a pep talk, new shoes, swimming lesson to help pass the Coast Guard test, instructions on opening a bank account, help preparing for a Department of Motor Vehicles test, a letter of recommendation — I'm here to help."
"I understand firsthand the uphill battle to develop academic confidence and change the mindset of a student from one who has struggled in school, to a student who understands that growth mindset is connected to motivation and success," said Clark, who has been with the Napa Valley Unified School District for 17 years.
To connect classroom learning with the real world, Clark had a jazz musician present live music from the Harlem Renaissance, participated in a live stream with the author of a World War II novel, brought in a "life coach" to help with goal setting, attend college- and career-related field trips, and participate in an art contest.
"Ms. Clark's approach to teaching is one of pure joy and purpose," said Maria Cisneros, principal at Valley Oak High School. "Whether she is designing a project that includes a creative piece from that era or a community member that can share their experiences, JoAnn is able to incorporate those elements to enrich her classroom."
Other finalists were Teacher of the Year are: Patti Coyle, St. Helena High School/Robert Louis Stevenson Middle School; Shannon Hattyar, Willow Elementary School in Napa, and Jeanne Heck, Calistoga Jr./Sr. High School.
Each year in March, the public is invited to nominate exemplary teachers. Nominated teachers are invited to apply for consideration. The applicants are reviewed by a committee with representation from multiple school districts and the community. Finalists also receive site visits to their classrooms. The Teacher of the Year is then considered for California State Teacher of the Year.
The Napa County Office of Education takes nominations for Napa County Classified School Employee of the Year. This year's winners: Dave Gevas, Napa Valley Unified School School District (Maintenance, Operations and Facilities); Chris Jenkins, Napa High (Support Services); Linda Kaddas, Willow Elementary (Para-Educator and Instructional Assistance), and Marie McMurray, Vintage High (Office and Technical)
The Napa County Office of Education will be hosting a public celebration for the 2020 Napa County Teacher of the Year and 2019 Classified School Employees of the Year nominees and honorees on May 22 at 4 p.m. at the Napa County Office of Education, 2121 Imola Ave., Napa. For more information and to register, visit tinyurl.com/napastaff2019 or contact Seana Wagner, NCOE, at 265-2351 or swagner@napacoe.org.
Get local news delivered to your inbox!
Subscribe to our Daily Headlines newsletter.