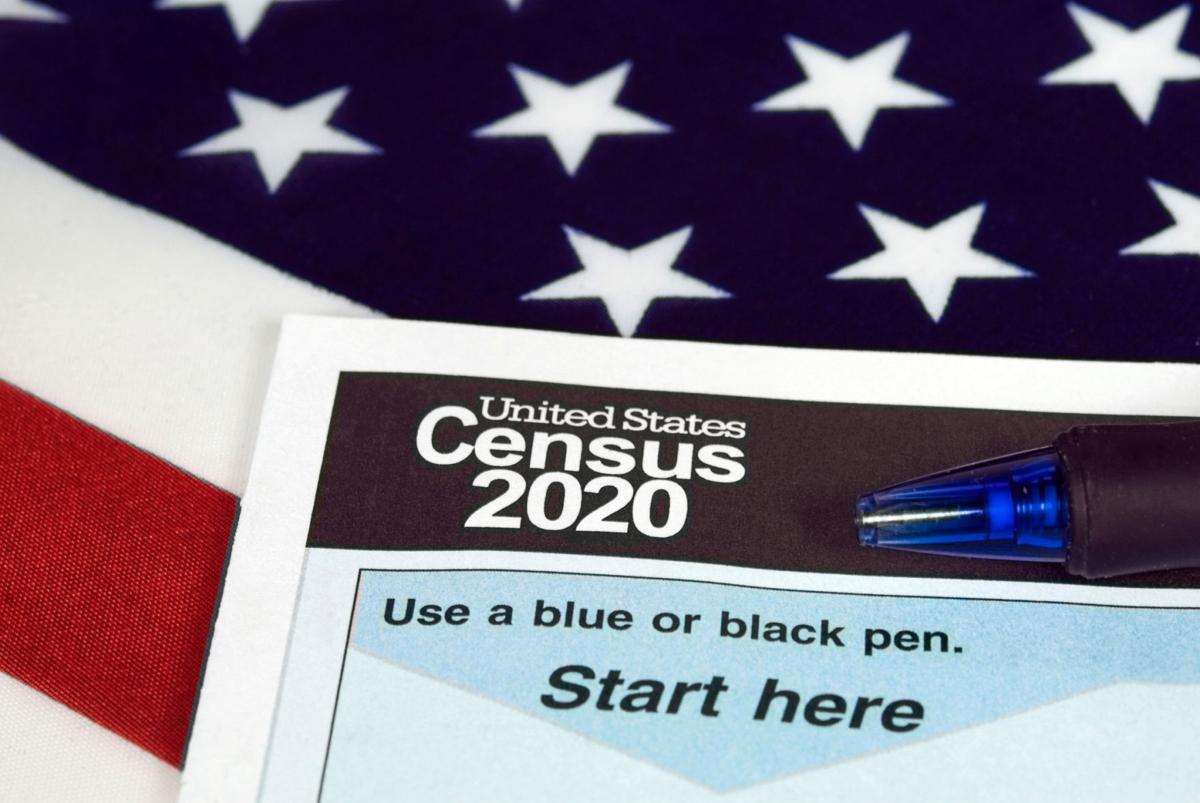 Napa County had a 75-percent response rate to mailers for Census 2010 and the local goal for Census 2020 is a 5-percent boost to that number.
Even though Census Day is April Fools' Day, the county wants Napans to take the effort seriously. The county has formed a Complete Count Committee and released a draft strategic plan, with an implementation plan to come.
Census 2020 is to be a population snapshot of the United States—and communities such as Napa County—on April 1, 2020, though the actual counting is more than a one-day effort. Where you live that day will be considered your place of residence.
"The goal is to count each person once and count each person in the right place," Assistant County Executive Officer Mary Booher told the Napa County Board of Supervisors last week.
An undercount would mean less money for health and human service programs and other programs. It could affect how the county and the state are represented on state and federal legislative bodies. California will lose $19,500 over 10 years for each person not counted, a county report said.
The Census Bureau did a postmortem on the 2010 count. It estimated Napa County had a 200-person undercount. Other research shows an average undercount rate of 2.89 percent, which translates to 3,900 people in Napa County.
Booher described what residents can expect come March 2020.
Things will be higher-tech than in 2010. Residents will receive a postcard from the Census Bureau with an access code they can use to log in and respond to Census questions online.
"We anticipate this will be a barrier for many residents, most notably our older adult population and some immigrant populations with differing levels of formal education," a county report said.
The Census Bureau will also offer the options of responding by mail or phone. People are required by law to respond and the Census Bureau is required to use the responses for data only, the agency's website says.
You have free articles remaining.
If people fail to respond to the postcard, they'll receive a second postcard and then a third. Next comes a phone call. Then a U.S. Census enumerator might show up at the door, Booher said.
Failure to answer a census question might prompt a call from a Census Bureau enumerator, Booher said. That could include the controversial citizenship question that the Trump administration wants included, with the U.S. Supreme Court to decide the issue.
"Missing information does not prevent census data from being counted," Booher said. "If they can't get hold of you, what you do answer will still be counted."
The Complete Count Committee is targeting populations that may not want to respond to the Census. As an example, Booher mentioned three families living in an apartment. Only one family might respond for fear the Census Bureau might alert the landlord about the extra tenants, she said.
"Census data is confidential," Booher said. "The landlord is not going to find out."
The county's list of hard-to-count populations includes Latinos, African Americans, immigrants, refugees, farmworkers, seniors, veterans, areas with limited or no broadband access, children ages zero to 5, the homeless and people with disabilities.
Among the Complete Count Committee's strategies is identifying trusted messengers for various populations and interviewing people to find out barriers to Census responses. The committee will launch public education campaigns.
"Our community-based organizations are just so excited about this and so engaged and we are just so fortunate to have them," Booher said.
The county has accepted $100,000 from the state to support the local outreach campaign. Money will not be used for staff, but rather to attract community and regional funding, a county report said.
County supervisors listened to the presentation on efforts to ensure a complete count and had nothing to add.
"This will be really important," Board of Supervisors Chair Ryan Gregory said.
The United States conducts the census every 10 years and has done so since 1790.