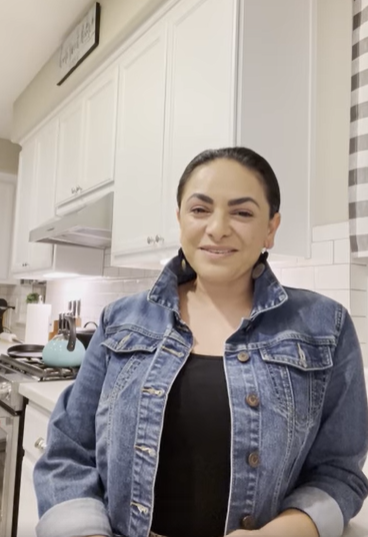 In a self-posted video, Napa County Supervisor Belia Ramos explained how she came to receive the COVID-19 vaccine at a county clinic ahead of what would usually be her place in the priority list.
The 42-year-old Ramos was vaccinated two weeks ago, at a time the county is prioritizing residents ages 65 years and older and certain essential workers. Ramos said it was a matter of not wasting a final vaccine dose at the end of the day.
She was at the Napa Valley Expo clinic to film a public service video for the Latinx community on the COVID-19 vaccination. As part of the video, she went through the clinic line and received a simulated vaccine, Ramos said.
The clinic often has one to nine doses left over at the end of the day. It gives these to people on a standby list who can come to the site quickly, as well as clinic volunteers. In this case, the standbys had come forward and the volunteers had been vaccinated, Ramos said.
"There was one dose left and I was fortunate enough being one of the standby people that I received my first shot of Moderna," Ramos said. "I'm incredibly grateful to have received that first shot."
But, Ramos said, she won't receive her second dose until the county has greater allocations, given the supplies are "incredibly unstable." That's to get as many first shots in arms as possible, she said.
Acting on a tip, Channel 7 KGO news ran a critical story on Ramos' vaccination that aired Jan. 27. It called the segment a matter of holding elected officials accountable.
Ramos on Thursday defended her actions.
"Rolling up my sleeve and receiving a vaccination that otherwise would have gone unused at the end of clinic was the right thing to do," she said by email. "Vaccinations just like masks are vital for our community's health — that is not something to shame."
County Supervisor Brad Wagenknecht on Thursday said he also has been vaccinated at the clinic. Wagenknecht, 66, filled out the county's online vaccination form and a couple of weeks ago was alerted as a standby, with the shot available if he could get to the clinic in 10 minutes.
His age made him eligible. Wagenknecht said he was chosen in the county's standby process and wasn't given preference as a supervisor.
"As far as I know," he said.
Napa County Board of Supervisors Chair Alfredo Pedroza on Thursday said he has yet to be vaccinated and will wait his turn. He also addressed the situation of an extra vaccine being available for Ramos because no additional standbys who met the age and occupation criteria were on hand.
Pedroza said the standby list is the vaccine interest form posted on the county website. Some 40,000 people have responded.
He expects staff to work the vaccine interest form list to make sure those who are patiently waiting their turn are eligible for the left-over doses, Pedroza said. He expressed hope community members will continue to trust in the process.
County spokesperson Janet Upton said county clinic staff thaw only enough vaccine vials to meet the day's need. But sometimes, the vials contain extra doses, leading to a typical overage of one to four doses.
The county contacts people who submitted vaccine interest forms who do not yet have appointments to stand by. If there are no extra doses, those same people are asked to come the next day and so on until there is an extra dose to give to them.
Ramos was at the clinic on Jan. 20 to film a video, not because she was called to stand by. The county had people from the interest list on standby that day, but there were more extra doses than usual, so a couple of long-term volunteers and Ramos received doses, Upton said.
"The inconsistency of the day's overages do make it difficult to plan and we continue to refine our waste management standby protocol," Upton said. "We will be increasing our onsite standby pool from four individuals from the interest list who do not yet have appointments to six."
Supervisor Ryan Gregory on Thursday morning said he hasn't received his shot yet, adding at age 46 and being healthy, it won't be his time for a while. Supervisors Diane Dillon couldn't be reached for comment.
Ramos' Facebook page on Thursday morning had a few dozen responses to her video announcement. Most were positive, saying such things as it's important that everyone be vaccinated. Others asked how to get on the standby list.
"Glad you were able to get it. Thank you Napa County for getting the vaccine out," one commenter said.
But one person called Ramos a hypocrite to get the dose before older people. Another person said frontline county workers should come first and added sarcastically that Ramos will now be extra safe at her house.
Ramos ended her video comments with a wish.
"I look forward to the day not only when we can get past COVID, but I look forward to more people getting vaccinated," she said.
Los Angeles Mayor Eric Garcetti in recent days has been in the news for receiving his COVID-19 vaccination, even though at age 49 he is yet to be eligible under state guidelines. Garcetti's office in the news report justified the move because he has interacted with people while helping with vaccinations at Dodger Stadium.
WATCH NOW: WHEN WILL IT BE SAFE TO SEE VACCINATED LOVED ONES?
Catch up on Napa County's top news stories
SEE NAPA FACES AND PLACES PHOTOS