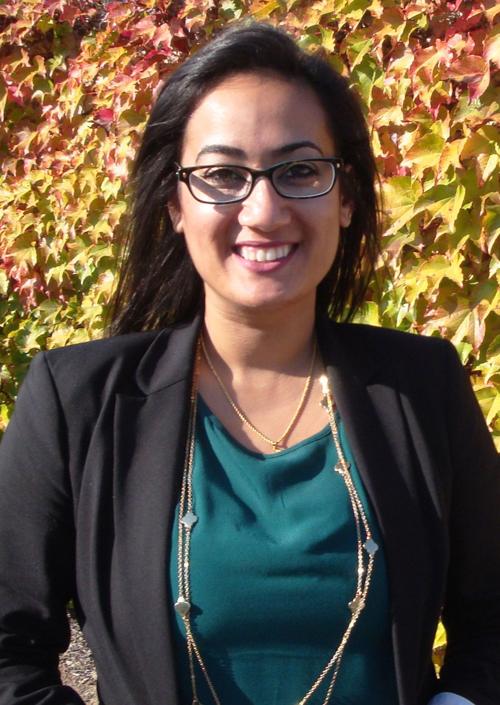 Incumbent Napa County Supervisor Alfredo Pedroza remains the fundraising champion for the March 3 election, having amassed coffers dwarfing those of candidates in his own and other local races.
Candidates in the March 3 election filed state-required campaign financial disclosures for Jan. 1 through Jan. 18 with the Napa County Election Division. Go to https://bit.ly/3aQ9eIG to see the forms.
District 4- Pedroza vs. Manfree
Pedroza was appointed to the Board of Supervisors in 2014 by Gov. Jerry Brown and won election in 2016. He entered the reporting period with $280,642 and, after the latest round of receipts and spending, left with $284,713.
His large total comes as no surprise. Pedroza last July reported already having raised $235,903.
Precisely how much Pedroza has raised overall—the grand total—remains to be seen, though. As of Tuesday, he had yet to file the statement reporting his fundraising and spending activity for the last six months of 2019. Those forms are due by this Friday.
Among the recent donations he reported are $5,000 each from Moulds Family Vineyard, Robert Torres of Trinchero Family Estates, Markstein Beverage Co. and Circle R Ranch and $2,500 each from Luna Vineyards, Animo LP and vintner Arvind Sodhani.
Manfree has a doctorate in geography and has talked of bringing a scientific perspective the Board of Supervisors on watershed and other issues. She reported receiving $3,995 from Jan. 1-18.
However, that 18-day snapshot is only part of the story. During 2019, she reported receiving $27,397, bringing her fundraising total to $31,392. As of Jan. 18, she had a cash balance of $11,780.
Some reported donations came from supporters of 2018's Measure C, a watershed and tree protection effort that narrowly lost amid opposition by major wine industry groups. She received $10,000 from Julia Winiarski, $1,000 from vintner Randy Dunn, $1,000 from grapegrower Andrew Beckstoffer and $2,000 from Measure C co-author Mike Hackett.
5th District – Ramos vs. Aboudamous
Ramos, a former American Canyon City Councilmember, ran unopposed for the Board of Supervisors in 2016. She entered the reporting period with $105,528 and left with $108,139.
Recent reported donations included $9,900 from Joseph Daichendt of ACI Jet. The company provides airport fixed- base services and the county might add another operator at Napa County Airport.
She received $5,000 each from county Treasurer-Tax Collector James Hudak and Rombauer Vineyards and $2,500 each from Chris Indelicato of Black Stallion Winery, Oscar Renteria of Renteria Vineyard Management and The Doctors Co. political action committee.
Aboudamous has raised $25,112, and as of Jan. 18 had a cash balance of $16,468.
Her donations include $5,000 from the Napa County Farm Bureau political action committee, $5,000 from John Hardesty of One True Vine, a total of $4,040 from the Wagner family that owns Caymus Vineyards and $2,500 from Joe Schoendorf of Venture Accel.
Still remaining to be seen is whether the Napa County Farm Bureau political action committee will mount its own campaign backing Aboudamous, whom it has endorsed. The committee reported having $43,723 as of Jan. 18.
Treasurer-Tax Collector
Michael Basayne and Robert Minahen are running for this county position.
Basayne reported receiving $6,476 in 2019, and as of Jan. 18 had a cash balance of $2,499. He loaned himself $1,977. Donations included $2,000 from John Coleman and $1,000 from Ryan Gregory for Napa County Supervisor.
Minahen reported raising $16,525, all in January. Donations included $9,950 from Sharon Silvia and $6,000 from Perkins Ranch Estate LLC.
Measure K
Measure K would raise the sales tax by a quarter-cent to raise money for open space, parks and recreation. It would raise an estimated $9 million annually to be overseen by the Napa County Regional Park and Open Space District.
The Yes on Measure K campaign reported receiving $109,175 last year and another $15,932 for Jan. 1-18, for a total of $125,107. The campaign as of Jan. 18 had a cash balance of $88,566.
Donations included $25,000 each from Napa Valley Vintners and vintner Warren Winiarski; $9,837 from Doug Cutting of Cloudera, Inc.; $5,394 from Corey Dahline of First Republic Bank of Napa Valley; and $5,000 each from Phillips Family Farming, Spottswoode Winery, Beckstoffer Vineyards, The Land Trust of Napa County, vintner Chuck McMinn, Joel Gott Wines, Dominus Estate Corp. and Dana Johnson.
Get local news delivered to your inbox!
Subscribe to our Daily Headlines newsletter.