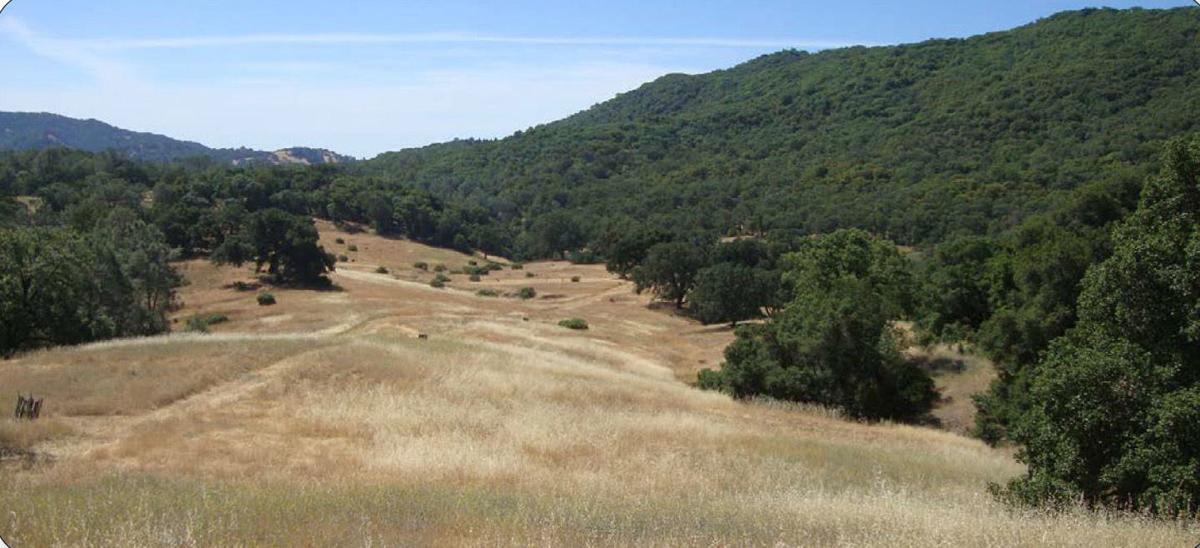 Napa County supervisors handed a big victory to the controversial Walt Ranch hillside vineyard project by deciding that it meets all of the county's rules and can move forward.
After 11 hours of hearings spread over three days, the Board of Supervisors on Tuesday delivered its tentative verdicts. By unanimous votes, the board indicated it will turn down four appeals seeking to nullify a county approved erosion control plan needed for the project.
County staff will prepare the necessary paperwork so the Board can take its final votes on Dec. 20.
"In this case, I believe the applicant has more than followed the rules, that we have held them to a higher standard than other erosion control plans," Supervisor Keith Caldwell said.
Other supervisors said the project complies with the agriculturally based vision for Napa County as outlined in the county General Plan. Supervisor Mark Luce said the county did "an A+ job" of addressing the many concerns.
"I'm very confident the environment will actually be in better shape after this project," Luce said, drawing puzzled utterances from some Walt Ranch opponents in the packed chamber.
Meanwhile, opponents in the 179-home rural Circle Oaks subdivision adjacent to Walt Ranch remain concerned that Walt Ranch groundwater use for vineyards might sap the community's wells. They don't trust the project environmental impact report's assertion that this potential problem can, with steps, be rendered "less than significant."
"We don't want to have a situation where we turn on the faucet and nothing comes out," Sue Wagner, a spokeswoman for the Circle Oaks appellant groups, said after the meeting.
Hall Brambletree Associates proposes to develop 209 acres of vineyard blocks and a total 316-acre disturbed area on the 2,300-acre Walt Ranch. The ranch is along Highway 121 in the mountains between Napa and Lake Berryessa.
The applicants say they merely want to create vineyards on land with agricultural watershed zoning. Opponents say the project will cut down more than 14,000 trees and could damage the watershed, wildlife habitat and water supplies.
Appealing the previous county staff decision in favor of Walt Ranch were the Napa Sierra Club, the Center for Biological Diversity, Living Rivers Council and, in a joint appeal, the Circle Oaks County Water District and Circle Oaks Homes Association.
After all sides on Nov. 18, Nov. 22 and Tuesday had brought forth their experts, given their testimonies and disputed whether or not the project environmental impact report is adequate, the Board of Supervisors finally had the last word.
Supervisor Diane Dillon said the county's 2009 General Plan counters sprawl by promoting agriculture. Ninety-three percent of the unincorporated county has an agricultural land use designation, less than 50,000 acres of vineyards exist and the General Plan foresaw another 10,000 acres of vineyards being planted. The entire county is 505,000 acres.
"This property is 2,300 acres and less than 10 percent would be converted to vineyards if the project is carried out to its entirety," Dillon said.
She referred to "post-truth," the Oxford Dictionaries word-of-the-year defined as facts being less related to shaping people's opinions than appeals to emotions and personal beliefs. She saw that at play in the hearings and said some people don't want any more vineyards planted in Napa County.
"I think we need to make a hard decision, folks, about what the alternative is," Dillon said, adding that if the alternative is open space, that will cost money to buy.
While endorsing Walt Ranch, Dillon also said she understood that Circle Oaks residents have concerns about their homes, families and futures.
Napa County is to work on a groundwater monitoring plan with trigger points for the Circle Oak wells. Should water supplies fall below the trigger points, Walt Ranch would take such action as shift its water production to other wells on its large property or provide Circle Oaks with water.
Wagner said the trigger points will be determined outside of public hearings. She called the Walt Ranch decision "premature" and said there's no reason the county couldn't first spend a little more time working on the trigger points.
She also questioned how Circle Oaks would prove that any future well water losses are caused by Walt Ranch, so that Walt Ranch would respond.
Napa Sierra Club criticized the project for the loss of 14,000 trees that sequester greenhouse gases. It disagreed with the premise that preserving other trees on Walt Ranch can be used as compensation for loss of these 14,000 trees.
Supervisor Brad Wagenknecht expressed a similar view, even though he realized under regulatory standards that greenhouse gas credits the project receives for preserving 524 acres of woodlands offset the tree losses.
"In my head, I'd still like to see something more that actually addresses the falling of 14,000 trees," Wagenknecht said.
Wagenknecht didn't convince other supervisors to require Walt Ranch to "go beyond" on this topic. Still, he agreed with his colleagues that Walt Ranch complies with county rules and gave the project his vote.