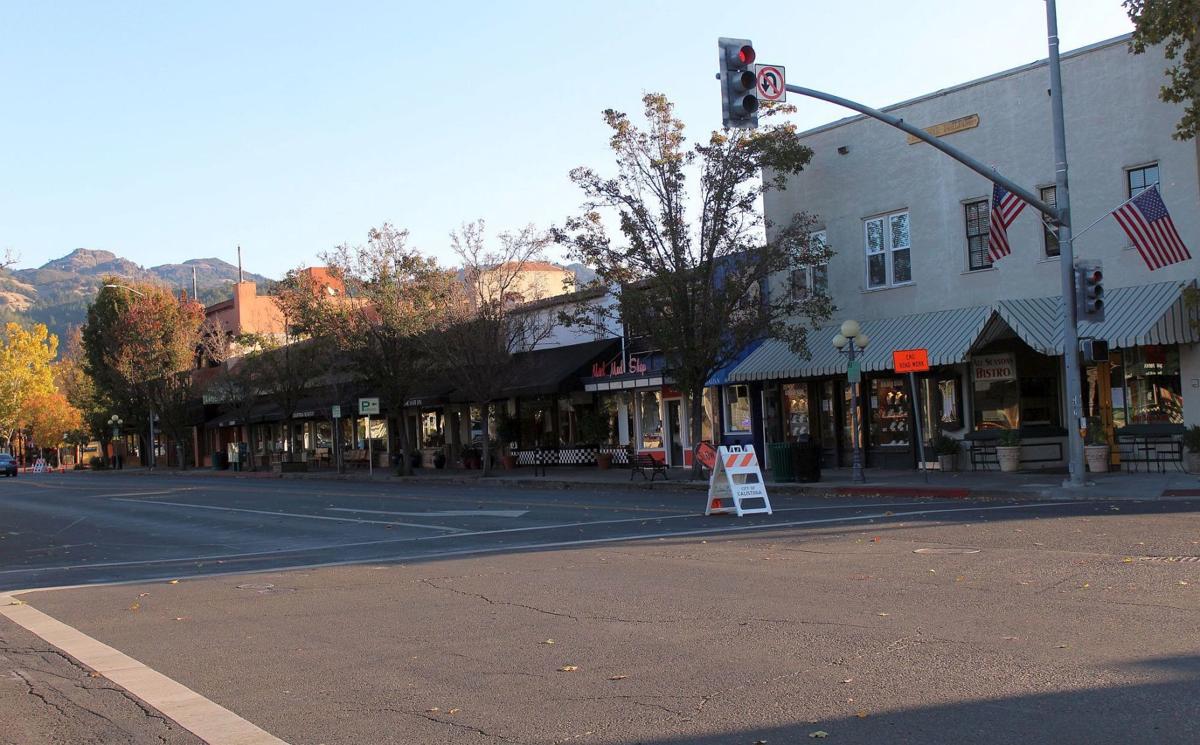 Napa County supervisors on Tuesday probed for details of a more aggressive PG&E wildfire prevention program that could see local cities facing possible, multi-day blackouts during hot, windy, red flag weather.
Calistoga in October 2018 was among the California cities that saw power cut for several days during extreme weather. This year, the utility has expanded the areas that might be affected to keep toppling power lines from sparking wildfires.
PG&E officials explained this and other wildfire prevention steps to the Board of Supervisors on Tuesday.
"If there was a wind event throughout Sonoma and Napa counties, for instance, not unlike what we have seen in the last couple of years, we could be talking about tens of thousands of people all at once without power," county Supervisor Diane Dillon said.
"Potentially," said Brian Bottari of PG&E.
"And could this affect people in the city of Napa because of transmission lines?" Dillon asked.
"Certainly," Bottari said. "We're telling all of our customers to be ready."
But, he said, turning off power to the lines is a last resort. PG&E officials also talked about warning customer of the possible upcoming, weather-related power shutdowns several times starting 48 hours in advance, when possible.
Last year, the utility during high fire danger weather looked at shutting down distribution-level lines and certain transmission lines in the worst fire hazard zones, called tier three areas by the California Public Utilities Commission. Calistoga is hemmed in by tier three areas.
This year, it has expanded the possibility to all lines of any voltage running through both tier three and tier two areas, Bottari said. What areas lose power during a public safety power shutoff could depend on what happens with the transmission system in other areas.
A California Public Utilities Commission map shows the hills near the city of Napa are mostly tier two areas, with the exception of Mount Veeder, which is tier three.
Mark van Gorder of PG&E urged residents to sign up for PG&E alerts on possible public safety power shutoffs. They can go to pge.com/mywildfirealerts to do so.
Last year, Calistoga was the lone Napa County city to experience a public safety power shutoff and had a warning for a second one. Bottari said that traditionally the Diablo winds that might lead to a shutdown are in September, October and November.
After extreme weather has passed, PG&E crews will visually inspect every mile of lines looking for potential damage before energizing the lines. This is done by foot, vehicle and air, van Gorder said.
He explained other steps that PG&E is taking to prepare for wildfire weather. For example, it is replacing towers and poles and installing four miles of conductor near St. Helena. Work on various county lines is to last through 2020.
Dillon said helicopters are going from 6 a.m. to 6 p.m. seven days a week for the line upgrades near St. Helena. PG&E made a presentation about the helicopters to the St. Helena City Council, but people who didn't watch the meeting didn't know what was happening.
Supervisor Alfredo Pedroza addressed the possible public safety power shutoffs.
"This is the right thing to do in this environment," Pedroza said. "I do commend and applaud PG&E for looking at this and taking it seriously. The concerns I have are about the scale."
Dillon said she thinks some citizens are unaware of the scope of the possible outages.
Napa County knows firsthand the risk of falling power lines sparking wildfires during hot, windy conditions. Cal Fire tied trees falling on PG&E lines to the Atlas and Partrick fires that destroyed hundreds of local houses in October 2017.
PG&E fire preparation steps since then have caused controversies. Some residents in local mountains say the utility has gone too far in cutting down trees near power lines. Local officials criticized the utility last year for a lack of communication after blacking out Calistoga during windy weather.
Supervisors gave PG&E officials a polite reception while mentioning matters of concern. They urged PG&E to keep the lines of communication open with the county and local communities.
Get local news delivered to your inbox!
Subscribe to our Daily Headlines newsletter.