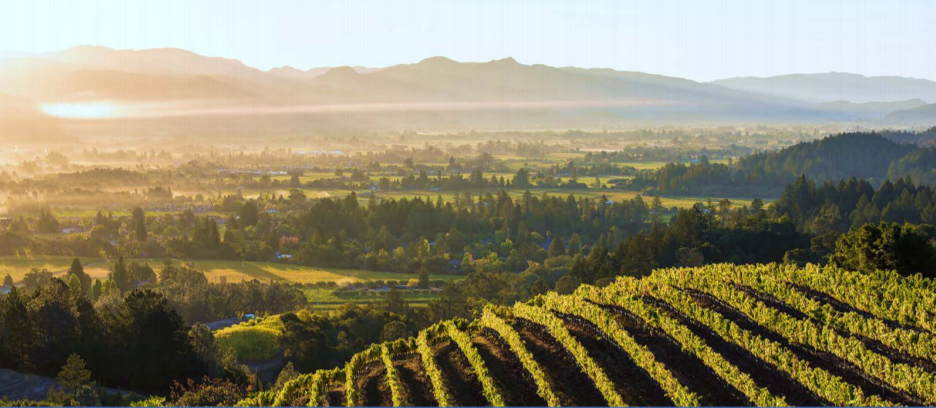 Napa County's groundwater czar will be the county Board of Supervisors, though some wanted a body with diverse representation from local water users.
On Dec. 17, the Board of Supervisors declared its intent to form and govern the Napa Valley Subbasin Groundwater Sustainability Agency. The subbasin runs beneath the valley from Calistoga to south of the city of Napa.
An agency must create a groundwater plan. It can do such things as conduct investigations, measure and limit groundwater pumping and impose fees on property owners for groundwater management.
How much the Napa County agency makes its potential powers felt remains to be seen. But supervisors have made it clear they see no local groundwater emergency.
"The agency will be what this board defines it to be ... It doesn't necessarily have to be huge, though it could be," Public Works Director Steven Lederer said.
Supervisor Alfredo Pedroza said the county is doing a good job on groundwater issues. He asked staff what the public can expect from the agency.
Lederer said a groundwater sustainability plan is due Jan. 1, 2022. In between then, there will be a lot of work done and outreach to interested parties.
Environmentalist Chris Malan expressed surprise that more people didn't show up at the Board of Supervisors meeting. This is an agency that can do everything from groundwater regulation to groundwater enforcement, she said.
"It's a pretty serious deal and I don't see enough people here," Malan said, adding she thought the county had done too little to notify the public.
Anybody who uses groundwater is a constituent. That includes agriculture, rural residents and the environment, she said.
"I want to make sure the environment has a full seat on that agency," Malan said.
St. Helena Mayor Geoff Ellsworth asked that local municipalities be part of the agency. St. Helena has assessed property values of $2.5 billion and city of Napa $12.5 billion. Land values dependent greatly on water resources, he said.
"Our city citizens are also county citizens," he told supervisors, speaking on his own behalf.
Lederer said the groundwater sustainability agency will have an advisory body. He suggested the existing Watershed Information & Conservation Council or something like it.
The council was formed by the Board of Supervisors in 2002. Members come from local cities, Napa County Regional Park and Open Space District, Natural Resource Conservation Service, county Planning Commission, Napa County Resource Conservation District, Board of Supervisors and the community.
Pedroza said governance of the groundwater sustainability agency belongs with the Board of Supervisors. He also said the public must have confidence in the information the agency provides.
"When we give reports and it shows our recharge rate is better than ever, that's a good thing," Pedroza said. "I'm not asking for that outcome. I want the data to show what the outcome truly is."
Napa County tried to avoid creating a groundwater sustainability agency. It submitted a thick report in 2016 to the state to show that it already does a good job managing groundwater.
The state Department of Water Resources, while not denying that claim, recently rejected the county's request. The agency said the rejection is not meant to indicate that the Napa Valley subbasin is being managed unsustainably.
Different communities have formed groundwater sustainability agencies with different types of representation on the governing boards, with some subbasins cutting across jurisdictions.
For example, the Sonoma Valley Groundwater Sustainability Agency board has 11 representatives from the Sonoma County Water Agency, Sonoma Resource Conservation District, North Bay Water District, Valley of the Moon Water District, city of Sonoma and Sonoma County. The agency has an advisory committee.
The Salinas Valley Basin Groundwater Sustainability Agency board has 11 representatives from agriculture, cities, a water agency, the environment, public water systems and the public. The agency has an advisory committee.
The Big Valley Groundwater Sustainability Agency in neighboring Lake County is governed by the Lake County Watershed Protection District board, which is the county Board of Supervisors. The agency is to have an advisory committee.
Barry Eberling's memorable stories from 2019
Here's some of my 2019 stories from the Napa County world of transportation, wine and communities - nothing too heavy, but hopefully with useful information.