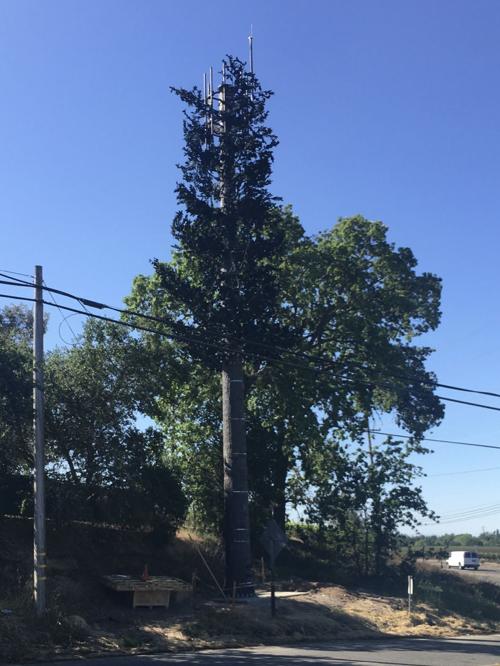 Napa County is weighing a proposal to allow a private company to install telecommunication monopoles disguised as trees in county rights-of-way and get an early wildfire detection system for free.
There's been no public controversy about installing an early wildfire detection system. IQ FireWatch equipment could be on lattice poles 55 feet to 75 feet high at various locations and could locate smoke plumes in 90% of the county.
Support local news coverage and the people who report it by subscribing to the Napa Valley Register. Special offer: $1 for your first 6 months!
"I'm excited about the possibility to leverage this new technology onto the fire response and potentially get earlier notification of fires, especially at nighttime," county Fire Chief Geoff Belyea told county supervisors on April 6.
When a small fire starts, there is a heat disturbance above the tree line before smoke is visible, Public Works Director Steven Lederer told supervisors. The FireWatch equipment provides about as early detection as possible, he said.
But some in the community disagree that the price should be allowing Illumination Technologies to install monopoles on county property, including in the heart of wine country. The company would lease these monopoles to telecommunications companies.
Opponents say the county should pay for fire-sensing equipment itself.
Lederer told the Napa Valley Register a fire-sensing system of this size and quality could cost from $1.25 million to $1.75 million. In addition, operation and maintenance costs would be $125,000 to $150,000 annually.
Illumination Technologies, in addition to covering installation costs for the FireWatch system, would pay operations and maintenance costs for 30 years, he said. The company would also work to obtain permission for sites on private property.
Proponents see a benefit besides the free FireWatch system. They say the existing network of cell towers in the county leaves holes in telecommunications that the Illumination Technologies project would fill.
Opponents have voiced a variety of reasons they think the county should be wary.
The cell towers would increase wireless radiation risk, Gary Orton of the Progressive Alliance told the county Board of Supervisors on April 6. Having towers that look like large, fake trees would look bad, he said.
The project would not expose the general public to hazardous levels of radiofrequency energy, the draft report said. It would comply with Federal Communications Commission guidelines, it said.
"Less than significant impact," the draft report concluded.
Whether telecommunication towers near to homes, schools, and businesses can harm people's health and how big of a setback is needed has resulted in public debate.
There's no strong evidence radiofrequency waves from cell towers cause cancer or other noticeable health effects, according to the American Cancer Society. However, the group said, more research is needed to be sure.
The FCC on its website concluded that to be exposed to radiofrequency levels beyond agency guidelines, someone would have to be within the main transmitting beam a few feet from the antenna for several minutes. It called this possibility "extremely remote."
But some people question whether FCC standards dating back to 1996 are good enough. Napa County supervisors may get a taste of the debate.
The draft environmental report also tackles the aesthetics of the Illumination Technologies proposal. New telecommunication monopoles could be located in much of the county, from along Silverado Trail to along Lake Berryessa to a half-mile from Skyline Wilderness Park.
"Less than significant," the draft report concluded. Among other things, it said bringing the monopoles to the proposed sites in Napa Valley and other areas would "represent a minor, incremental change."
Telecommunication monopoles would be made to resemble evergreens and other trees. The FireWatch poles would be poles only, without the faux branches.
Napa County allowed Illumination Technologies to install what Lederer called a "pilot" monopole at Silverado Trail and Soda Canyon Road. It is 60 feet high and designed to resemble a cedar.
"We hope to advance the process of improving communication capabilities and fire protection for the Soda Canyon neighborhood which was badly damaged during previous fires," Lederer told the Napa Valley Register.
Yet the sudden appearance of the monopole concerned Amy Martenson and others. Martenson is an organizer for Napa Neighborhood Association for Safe Technology and Napa County Progressive Alliance chairperson.
Martenson criticizes what she called "a lack of transparency." The county allowed the monopole to go up without a public hearing that would have allowed the groups to raise concerns, she said.
Among them is the close proximity to where people live and work, property value reductions, increased fire risk if it is leased as a cell tower and a lack of environmental review that Martenson said is required by the National Environmental Policy Act.
Lederer said the Soda Canyon monopole didn't require a Planning Commission public hearing because it is in the county's right-of-way. The county processed the pole using an encroachment permit, as it does when utilities such as PG&E need a new pole in the right-of-way.
The Soda Canyon monopole has no telecommunication equipment. A provider would have to submit for a permit and demonstrate it can meet FCC requirements, Lederer said.
The monopole might come down if Illumination Technologies cannot find a carrier for a lease, he said.
Go to https://bit.ly/34L87bF to see environmental documents on the monopole project and details on each proposed site.
Catch up on Napa County's top news stories
Get unlimited digital access to the Napa Valley Register for just $3 for your first 3 months! Enjoy every article without restrictions and find tons of subscriber-only perks, such as access to our daily eEdition. Click here for details!
Photos: This house was built with 3D printed parts. Check it out.
Modular homes built with 3D parts on display in Napa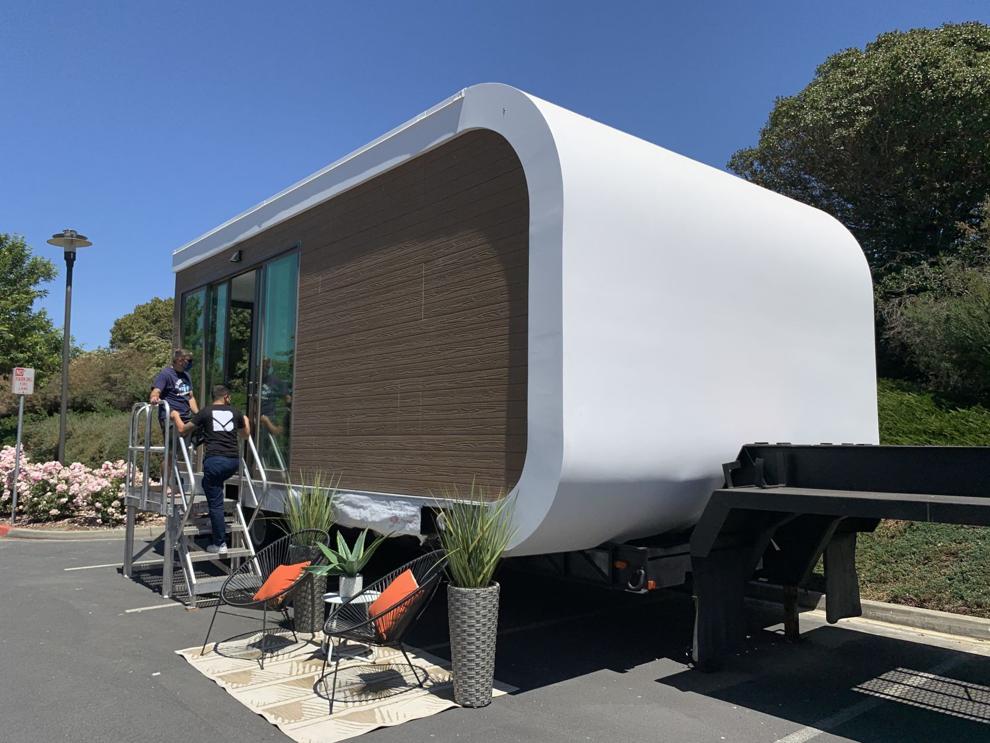 Modular homes built with 3D parts on display in Napa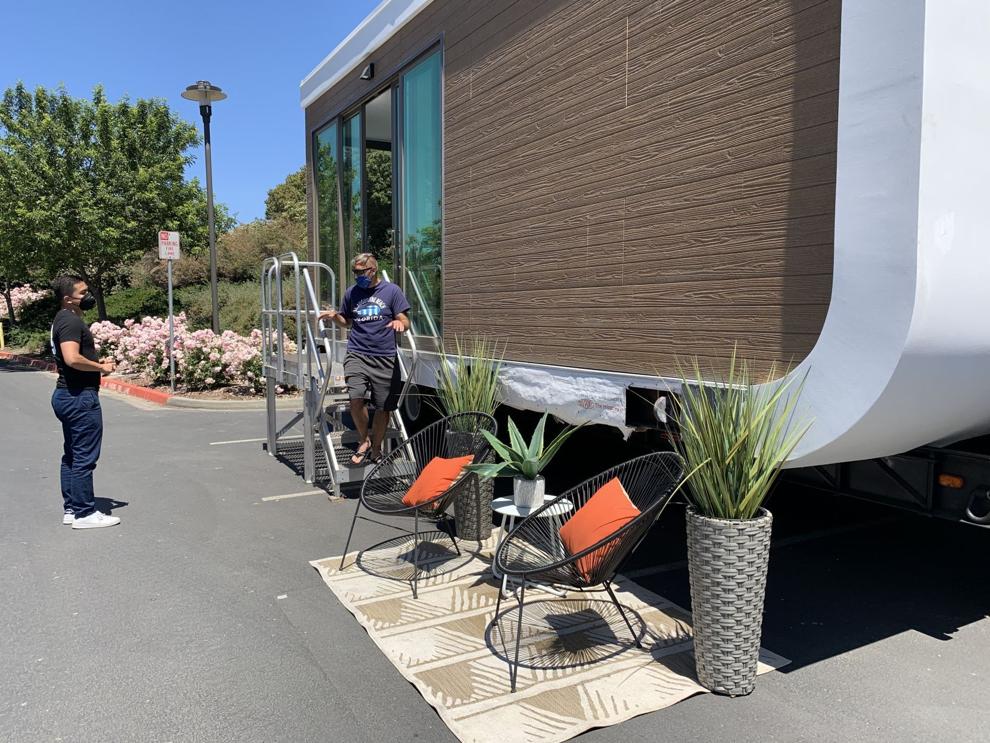 Modular homes built with 3D parts on display in Napa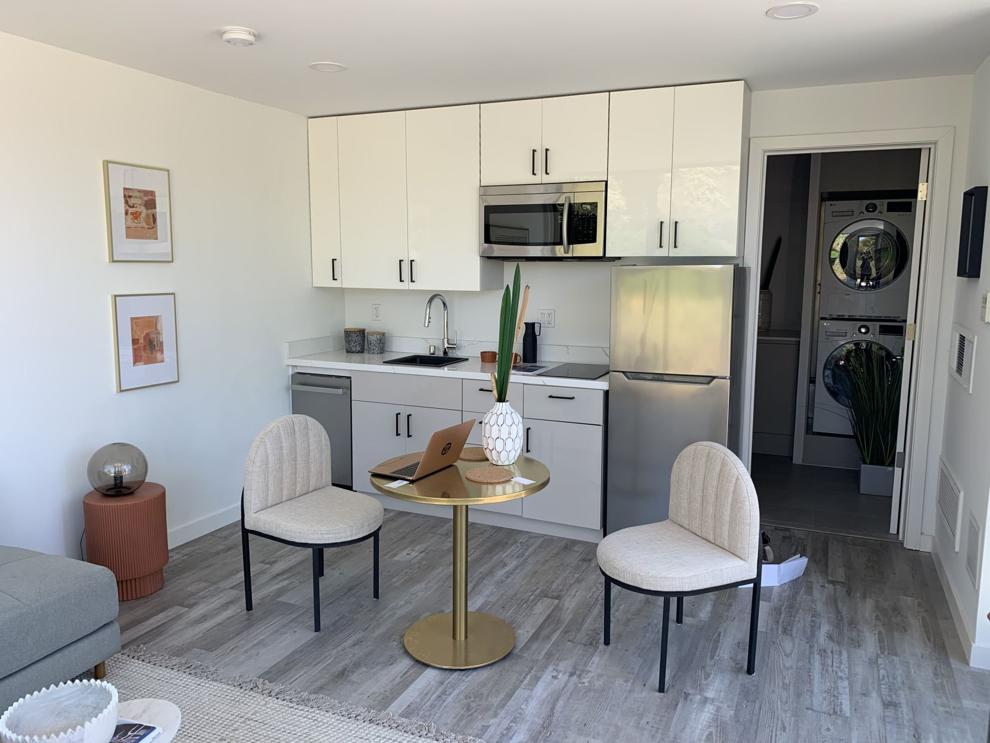 Modular homes built with 3D parts on display in Napa
Modular homes built with 3D parts on display in Napa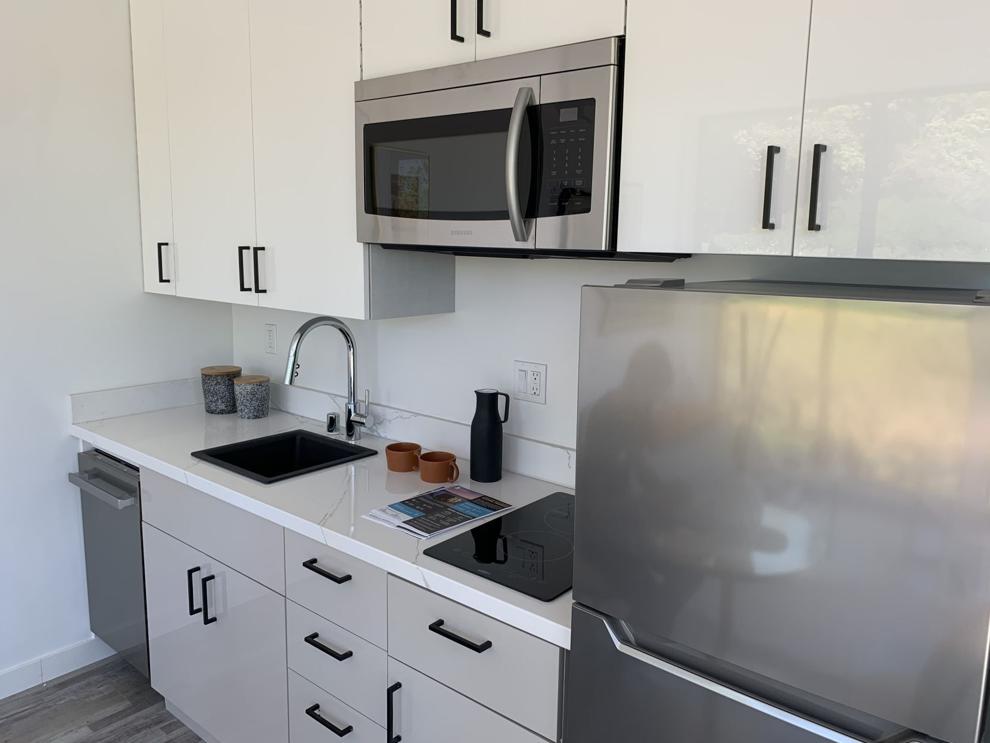 Modular homes built with 3D parts on display in Napa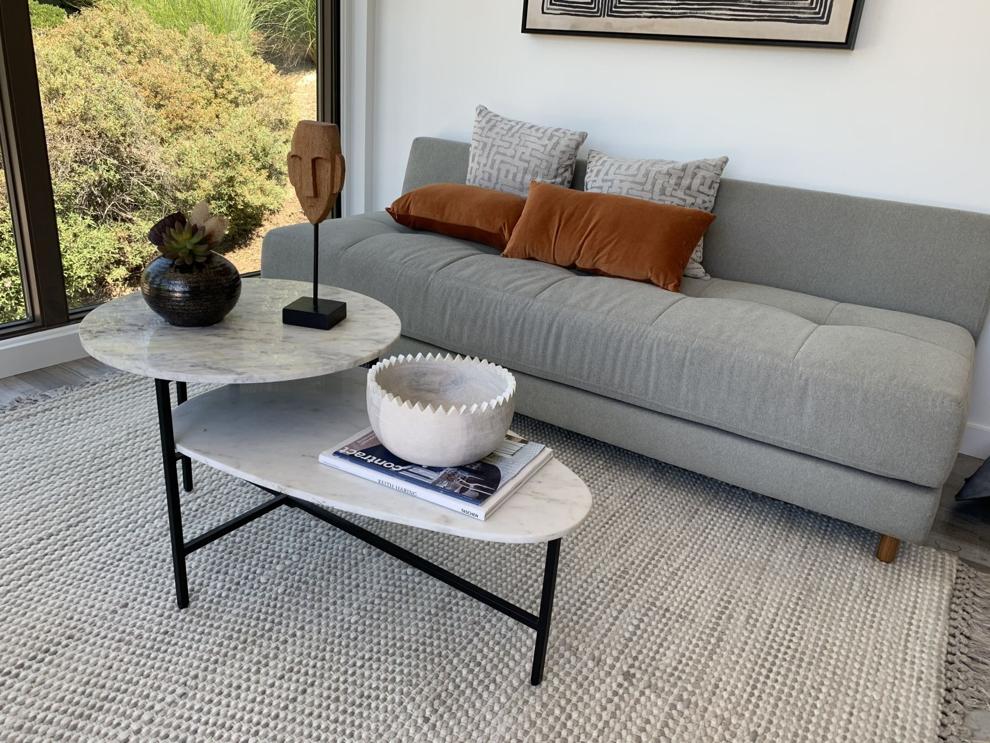 Modular homes built with 3D parts on display in Napa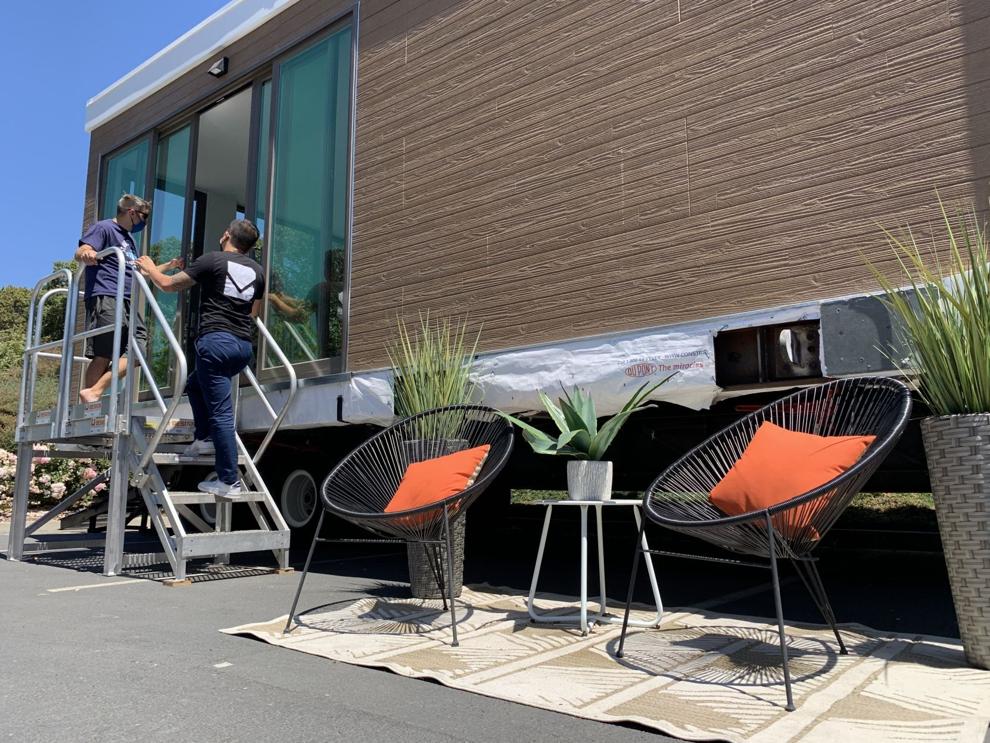 Modular homes built with 3D parts on display in Napa