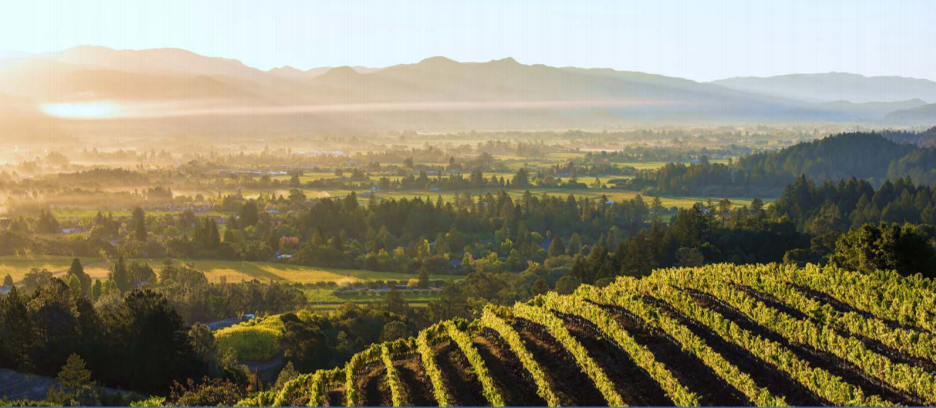 Napa County's annual groundwater "snapshot" for 2019 depicts a subbasin under the floor of world-famous wine country that isn't being sucked dry by wells.
Water users pumped 18,005 acre-feet of water from the Napa Valley subbasin last year. That is within the annual sustainable yield of 17,000 to 20,000 acre-feet, according to the Luhdorff & Scalmanini consulting firm.
"It was a good year for Napa County groundwater-wise," county Planning, Building and Environmental Services Director David Morrison said. "The groundwater basin remained stable and generally in good shape."
Of that amount used, 12,656 acre-feet went to agriculture, 3,442 acre-feet to rural landscaping, 1,233 acre-feet to rural wineries, 357 acre-feet to rural homes and 317 acre-feet to cities, which rely mostly on reservoirs. An acre-foot is enough water to cover an acre one foot deep, or about 326,000 gallons.
County Supervisor Belia Ramos said the 2019 monitoring result is "a really great starting point" as the county engages the community on future groundwater steps.
Most dramatic will be the creation of a groundwater sustainability plan. The state Department of Water Resources is requiring the county to do so by 2022 to make certain the Napa Valley subbasin running north of Calistoga to south of the city of Napa is being managed well.
The goal is to avoid pumping so much water that such problems arise as land subsidence, seawater intrusion, degraded water quality and depletion in waterways fed by groundwater, such as the Napa River.
The county Board of Supervisors – sitting as the county Groundwater Sustainability Agency – on Tuesday and on March 17 considered steps to create the plan. Supervisors are only at the beginning.
Among other things, Napa County will come up with a water budget for a limited resource. One part of that budget under state requirements will be ecosystems that depend on groundwater.
"Groundwater to these ecologic communities is just as important as the water for the people and other uses," consultant Vicki Kretsinger Grabert said. "And it needs to be part of what is tracked for this groundwater sustainability plan."
This is an area that could potentially cause tension. Some local environmentalists have questioned the way that Napa Valley subbasin groundwater is used.
Supervisors won't be creating the plan on their own. The state requires them to consider various interests, such as well owners, public water systems, the environment and surface water users.
Thirty-seven people applied for a 25-person groundwater advisory committee. That meant supervisors on Tuesday had to make choices.
Ten industry groups and various cities recommended people to represent them. Supervisors made those appointments.
These members are Beth Milliken for Napa Valley Vintners, David Graves for Napa Sanitation District, Derek Rayner for Calistoga, Garrett Buckland for Napa Valley Grapegrowers, Geoff Ellsworth for St. Helena, Harvest Duhig for Coalition Napa Valley, John Ferons for Yountville, Johnnie White for Napa County Farm Bureau, Joy Eldredge for Napa and Michelle Benvenuto for Winegrowers of Napa County.
Supervisors then looked at the remaining candidates, taking people to represent such areas as groundwater users, water-dependent ecosystems and the public at large.
The remaining appointees are Connor Bennett, Michael Dooley, John David Ficeli, Eric Fitz, John Alan Galbraith, Mike Hackett, Lester Hardy, Jim Lincoln, Amber Manfree, Peter Nissen, Chris Sauer, Patrick Tokar, Susanne von Rosenberg, Paul Warnock and Robert Zlomke.
"I want to thank everyone who applied for a position," Board of Supervisors chairperson Diane Dillon said. "Your interest in our groundwater is noted and appreciated."
The Groundwater Sustainability Plan Advisory Committee is to hold its first meeting on July 9.