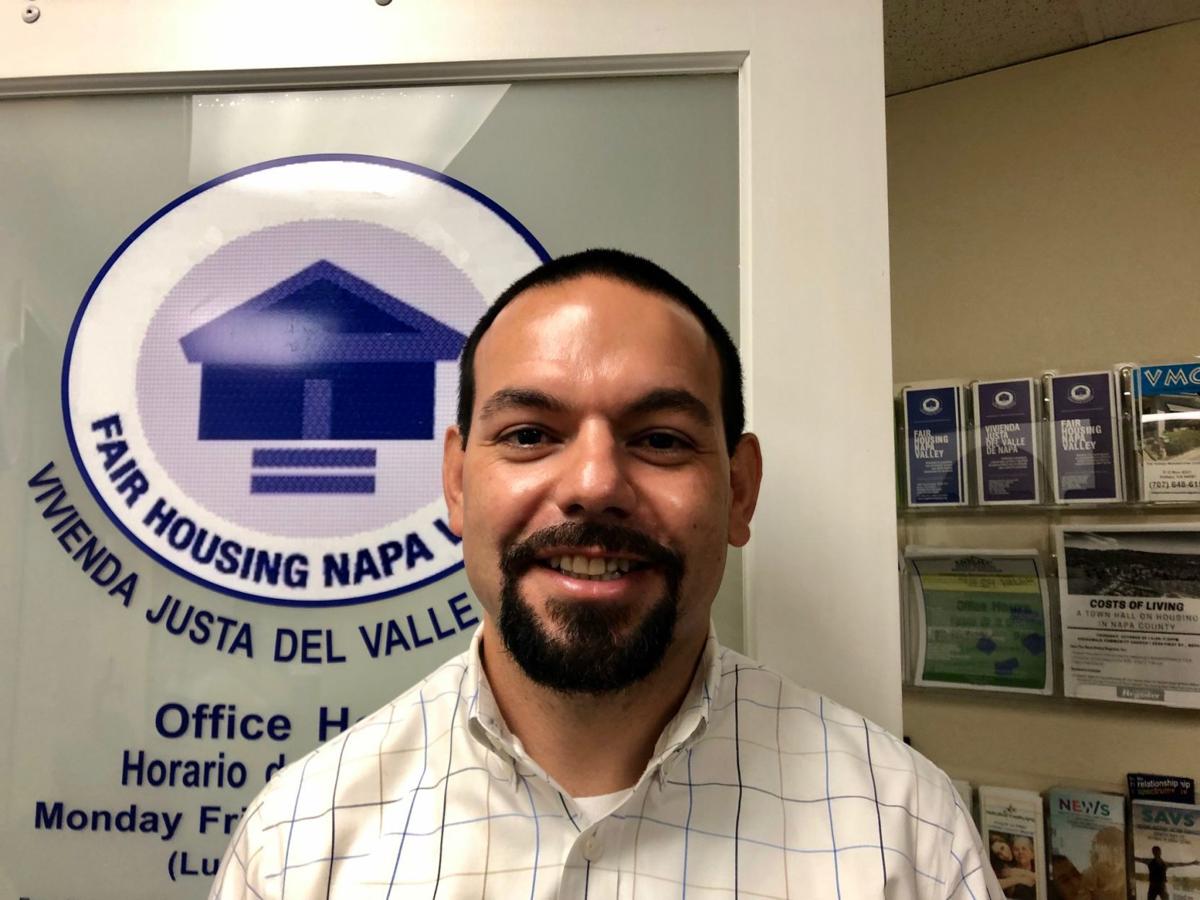 Rent is due on July 1, and Napa renters are living in the only Bay Area county that's yet to pass sweeping protection for tenants adversely affected by COVID-19.
But local housing advocates hope that will change at Tuesday's Board of Supervisor's meeting, where they will discuss a proposed ordinance implementing countywide protections for the most vulnerable renters.
The draft ordinance, which emerged from a weeks-long workshop process with various stakeholders in the housing and government sectors, will include a handful of recommended actions that would extend safeguards for local renters who are unable to pay rent due to impacts from the coronavirus pandemic.
It would eliminate non-payment of rent as a cause for eviction and mandate a rolling six-month repayment plan from the date of each month's overdue rent. It would also ban late fees and allow tenants and landlords to negotiate any other agreement so long as it goes beyond the foundation outlined.
The ordinance would go into effect immediately upon adoption and last until the end of Gov. Gavin Newsom's proclamation of statewide emergency, currently slated to end July 31. However, many believe the order will be extended given the continued persistence of coronavirus throughout California. This housing ordinance would be extended along with it locally, too.
"Families are incredibly stressed, and understandably. People have lost jobs, they're spending time trying to find food or just meet their very basic needs, and having the added stress of maybe facing eviction in the not-too-distant future is a lot of pressure," Joelle Gallagher, executive director of First 5 Napa County, said of the need to take more expansive action. "It weighs on people in terms of both their physical and mental health."
Napa has been slow to take any steps beyond what was provided in Newsom's statewide order on March 27 and the California Judicial Council's decree that followed shortly thereafter.
Together, the two created what some described as a "functional eviction ban," by suspending all eviction proceedings – meaning while a landlord can still legally file an eviction case if courts are open, the court cannot issue a summons requiring a tenant to respond and the countdown clock for a tenant to answer cannot begin – until 90 days after Newsom lifts the statewide emergency, currently slated to end July 31.
The statewide decree also delayed any ongoing eviction cases for at least 60 days, limiting any forced removal to those cases that demonstrate a public health or safety.
Newsom also granted local jurisdictions with the authority to craft policy that would go further than the statewide order in response to community-specific needs. Many counties, including the surrounding eight in the Bay Area, quickly took such steps.
Insufficient protections
Protections from the statewide order alone quickly proved to be insufficient, Pablo Zatarain, executive director of Fair Housing Napa Valley, said.
A United Way report found nearly 20,000 households in Napa were one emergency away from financial ruin. The coronavirus pandemic presented the opportunity for many such crises to emerge: unemployment or cut hours, childcare, hospital bills and, without any kind of tenant protection, the prospect of missing rent and owing back-payments and late fees.
Zatarain said his agency has seen a significant increase in eviction-related outreach during the shelter-in-place order, but the only assistance they can provide is recommending the tenant work out a private agreement with their landlord.
And because the order came down from the state, the only recourse a tenant has for any complaint against a landlord is through the California Attorney General as opposed to a local authority.
Councilwoman Liz Alessio first brought the idea of an eviction moratorium to City Council on April 7. She asked council to consider establishing an eviction moratorium in the city of Napa, where the overwhelming majority of rentals occur. She ran into some reticence, her fellow councilmembers preferring to defer to the county's Board of Supervisors to take the lead in order to eliminate any confusion that would come from a patchwork solution.
Similarly, the county seemed to wait for Sacramento to initiate additional changes. "He didn't really provide a full safety net for these families," Alessio said of Newsom's order, explaining why she struck up conversations with Zatarain, housing non-profit leaders and, eventually, Alfredo Pedroza and Brad Wagenknecht from the Napa County Board of Supervisors.
"This was really a collaborative effort between the cities' local advocates and stakeholders, housing provider representatives and local elected officials," Zatarain said. "What started as a conversation about what needs to happen became a conversation about what we can do and how best to do it."
Napa's City Council, along with that of every other city in the county, ultimately came together over the course of the last week, supporting a request from county officials to signal individual jurisdictions' buy-in before putting the ordinance formally on the board's agenda.
Landlord-tenant cooperation
Though this ordinance focuses on providing support for renters, the working group has emphasized landlord and tenant cooperation. Members believe it benefits both parties if a well-intentioned renter can stay housed and a landlord who relies on those dollars can count on scheduled payments.
Further, many property owners are already able to secure mortgage deferment from lenders, and the county has no real authority to regulate foreclosures or lenders in any way, according to Zatarain.
"We have not advocated for rent to be waived. We are very much advocates of having property owners and tenants work through this together," Gallagher said. "We want protections for everyone, for all residents, it's just that tenants are more exposed right now."
The proposed ordinance would remain in effect as long as the governor's statewide proclamation of emergency. Currently, that's set to run through July 31. However, many, including Zatarain and Alessio, believe he will extend the order, which would mean the ordinance would continue for long as well.
Working closely with landlord representatives like Ron Ruggiero, a property manager at Crown Realty, the group was able to ensure the practices it was suggesting wouldn't harm property owners.
Crown Realty owner Randy Gularte said industry groups are supportive of creating a process where landlords and tenants can work together to create repayment plans. Other parts of the proposed package, however, are too onerous for landlords. Particularly troublesome, he said, was the idea of local governments extending the ban on evictions beyond the state-mandated limit.
Community impact
Families most acutely hurt by the economic damages of coronavirus are those who make up much of Napa's workforce: the Latinx population, which though representing 35% of the county's population account for over 60% of its renters, according to Zatarain.
"They're more likely to be renters, and many are in low wage or jobs in areas that were significantly impacted by this pandemic like the service, tourism or hospitality industries," he said.
It's long been difficult for lower-income individuals to survive in Napa, and the prospect of facing an eviction on their record makes it all the more likely they would choose to leave altogether, he said.
"We all know we have a housing crisis on our hands. It's very concerning to think that people are going to have to potentially be evicted with nowhere to go," Gallagher said, citing declining school enrollment, an aging population and a shortage of viable workforce units as signs that people were fleeing Napa well before the pandemic arrived.
Gallagher and other have expressed worry that evicting younger local families, many of whom make up Napa's workforce, will detract not only from the economic vitality and future well-being of the entire valley, but from its character as well.
"We want people to work here, live here, raise their families here, retire here — that's community," Alessio said. "That's another reason why this is so important."
Editor's Note: This item has been modified to add comments from Crown Realty owner Randy Gularte, clarifying the position of landlords.
Concerned about COVID-19?
Sign up now to get the most recent coronavirus headlines and other important local and national news sent to your email inbox daily.