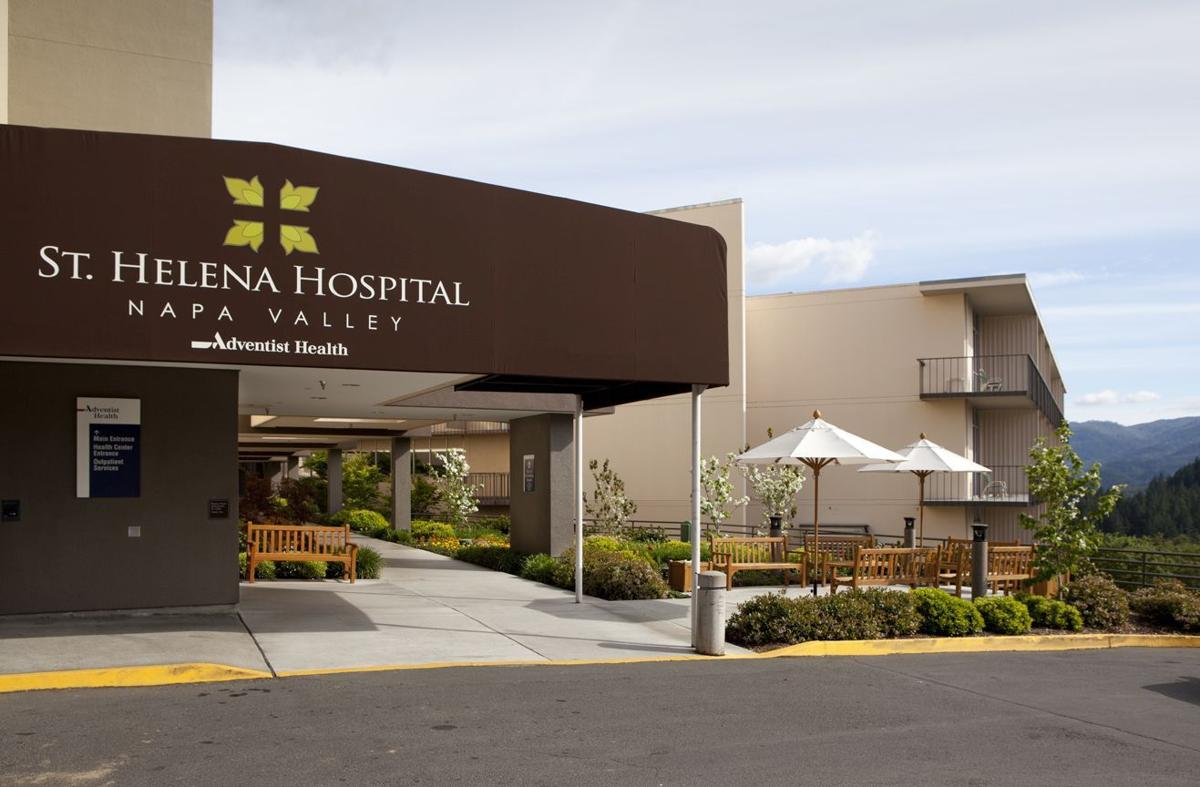 As of this summer, Napa County residents needing hospitalization for mental health care will have to seek help outside the area.
The county's 34 remaining inpatient beds — currently located at the Adventist Health St. Helena hospital in Deer Park — will be eliminated.
The hospital announced it will close its inpatient mental health unit and senior citizen behavioral health unit effective July 14.
"Operational costs are the main reason" the unit will close, said Jill Kinney, spokeswoman for Adventist Health St. Helena.
"Adventist Health spent considerable time and effort looking at multiple scenarios and it was determined that this was the best course of action," said Steven Herber, MD and president of Adventist Health St. Helena. "Patients will have access to inpatient services at Adventist Health Vallejo, which is located just 35 miles away," he said.
This change better allocates specialized clinicians at a single location, which is ultimately more efficient, he said.
Kinney said the decision to close the unit is not directly related to the California Department of Justice denying a proposed partnership in 2019 between Adventist Health System/West and St. Joseph Health System.
Like the recent decision to close the birthing unit at St. Helena Hospital, such a change had already been under consideration, Kinney said.
"If the joint partnership had gone through, these decisions for closure might have been delayed in order to comply with the terms of the agreement, which stipulated that 'all services' remain open for a designated time period," Kinney noted.
The hospital said that patients in need of mental health services can access care at Adventist Health Vallejo, the 61-bed mental health hospital located in Vallejo that offers adult, children and adolescent inpatient services, partial hospitalization and an intensive outpatient program.
Such a decision is "unfathomable and unconscionable," according to Lisa Dailey, director of advocacy for the Treatment Advocacy Center. The mental health care nonprofit is based in Arlington, Virginia.
"The loss of beds of these beds will have terrible consequences for the community," said Dailey.
"We are strongly opposed to any closure of any facilities and the loss of any treatment beds in California," she said. "It is completely counter-intuitive."
Treatment Advocacy Center's most recent analysis of California's bed numbers found that the state had only about 30 percent of the beds that are indicated by the population – and this does not take into consideration the location and actual accessibility of the beds, which can be a significant factor in such a large state, said Dailey.
You have free articles remaining.
This has led to a situation in which nearly all beds available for people requiring inpatient treatment in the state are occupied by those entering the system by way of the criminal justice system, Dailey said.
Patients not part of the criminal justice system are thus nearly excluded from the treatment system in all but the very short-term beds available in emergency departments, she said.
"The loss of remaining inpatient mental health beds will impact our community," acknowledged Sarah O'Malley, LMFT, Napa County's mental health director.
"Those in need of acute psychiatric inpatient care will need to go to, or be placed in, facilities in neighboring counties."
"The problem of a lack of psychiatric inpatient beds is a statewide issue, and thus, unfortunately, Napa County is not alone. Many counties similarly have no psychiatric beds," O'Malley noted.
"Napa County continues to identify placement options for any resident that comes through its Mental Health program who may be in need of acute psychiatric inpatient care," O'Malley said.
"Any loss of resources to the community is always difficult, especially in behavioral health because the need is so great, said Alicia Hardy, CEO of OLE Health, another Napa County health care provider. "Even a slight increase in distance to services creates a challenge for our patients."
According to St. Helena hospital, 105 employees will be affected.
"We are hopeful we can retain the staff," said Herber.
Herber said details about what the hospital intends to do with the space after the closure are still in development.
According to the nonprofit CalMatters, since 1995, California has lost nearly 30 percent of its acute care psychiatric hospital beds.
"Having to travel long distances can make it hard for families to visit a patient and can also make it more difficult for hospitals to plan for safe discharge," said the nonprofit.
Almost half of counties had no adult acute psychiatric beds, and the vast majority had no psychiatric beds for children, as of 2015.
According to CalHospital.org, since 1995 the state has lost 37 such facilities, either through the elimination of psychiatric inpatient care, or complete hospital closure, a drop of over 20 percent.
As of 2017, California offers one psychiatric care bed for about every 5,800 people. Experts recommend a ratio of 1 bed for every 2,000 people, according to a 2012 California Hospital Association report.